Last week, I asked you local folks to share what you'd be interested in learning in person at the new Studio DIY headquarters. But it's time for a survey for all of you out there who pop by and read this blog and make it possible! I love doing a yearly survey to check in with you all, learn what you loved and what you want to see. I did a poll a few months back asking about new series you were interested, and while it's taken me some time, I am starting to implement some of them SOON! But, don't be surprised if you see a few familiar column ideas in this survey. I want to make sure you still feel the same as you did a few months back! The rest of the survey will ask about your favorites from 2013, as well as give you the opportunity to ask and tell me ANYTHING! I do appreciate your honesty! Andddd! Since I want to show how gracious I am for you taking this survey too, everyone who takes the survey will be entered to win a party box, full of some of my most favorite party and DIY supplies!!! The specific contents will be a SURPRISE! So be sure to scroll down, take the survey and then enter to win below!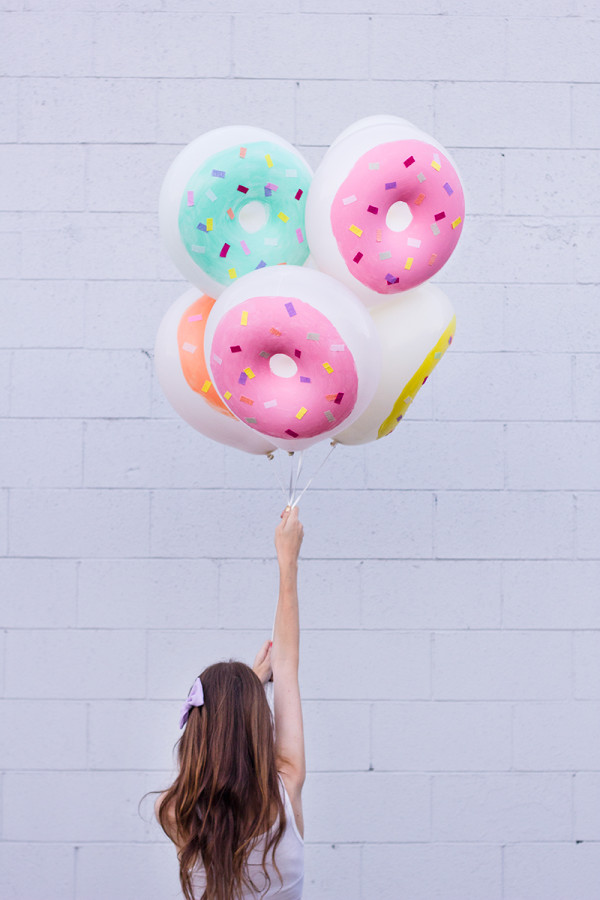 (DIY Donut Balloon tutorial from last year right here!)
CLICK HERE To Take the Survey!
Yay! Thanks so much for your input, ladies and gents! Check back here next Monday to see if you are the winner!