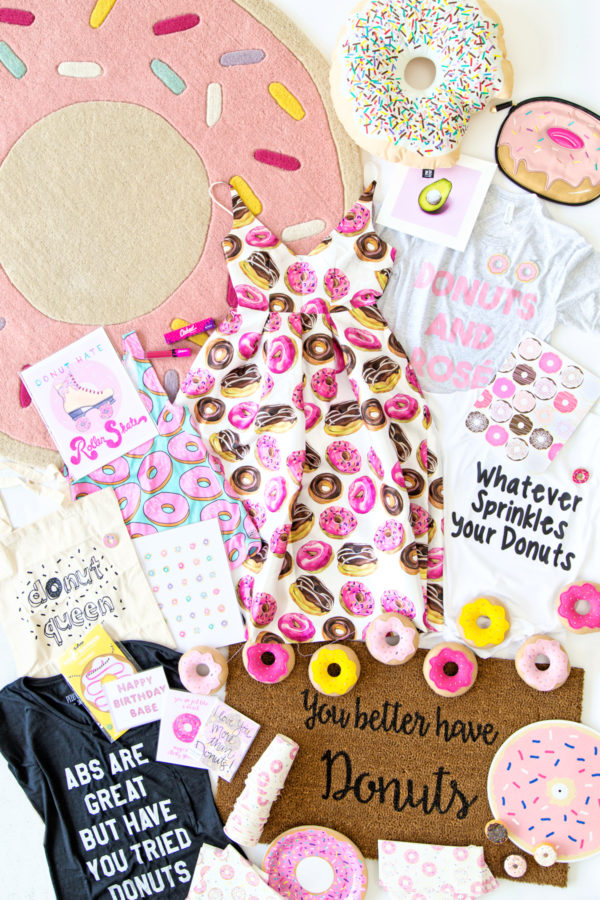 Happy National Donut Day!!!!!!!!!!!!!! It's here, it's here! We've eaten donuts, worn donuts and decorated with donuts all week and now it's time to WIN SOME too! This our Third Annual Donut Day Giveaway and we have some seriously AMAZING AMAZING things for you to win, from clothes to accessories to home decor to party supplies! Heck we even have donut makeup and a donut slipmat for your record player. I MEAN! We've truly got you covered. All of the awesome products are linked below so be sure to check them out, then head to the bottom of the post to find out how to enter!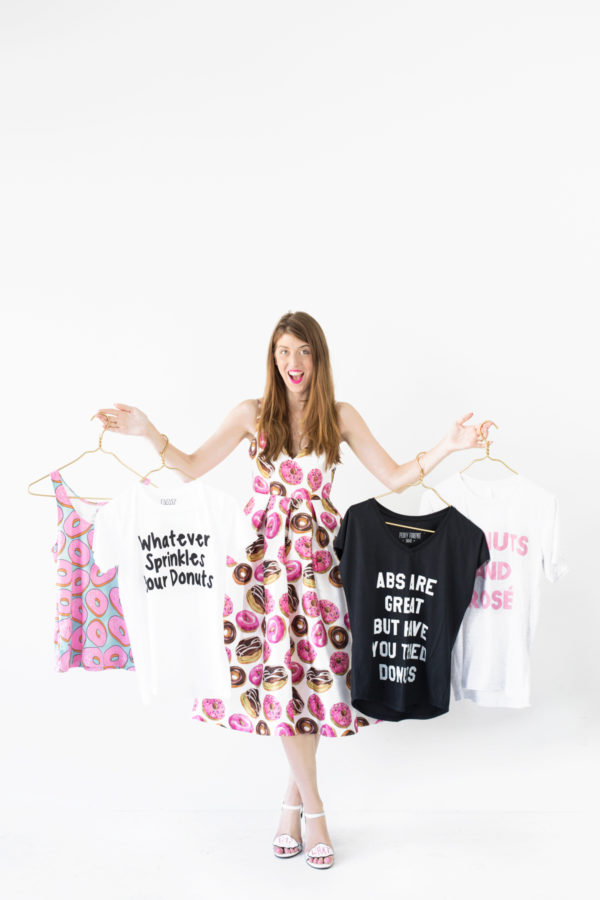 Donut Tank from Lumi Wau| Sprinkles Your Donut Tshirt from Botoko | Donut Dress from & Apparel with Illustrations by Laura Manfre | Donuts & Abs Tshirt from Pebee Forevee | Donuts & Rose Tshirt from Daisy Natives
Krispy Dreme Pillow from Sack Me| Donut Watercolor Print from Glitteracy| Avocadonut Print from Lizzie Darden | Donut Doormat from Shop Josie B| Donut Hate Print from Lisa Chow | Assorted Donuts Print from By Maria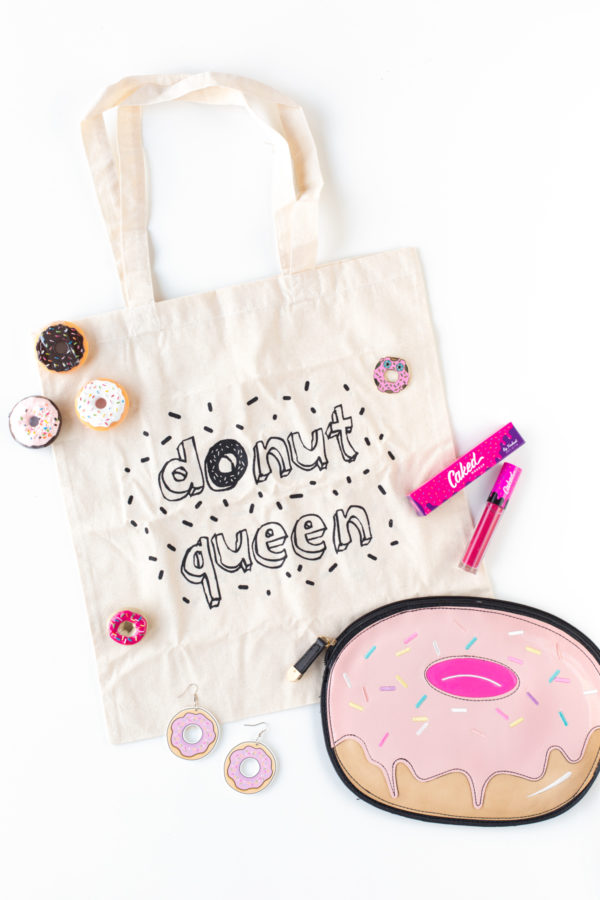 Donut Queen Tote from Winona Forever | Donut Lip Gloss from Lark | Donut Pin from Burried Diamond | Sweet Tooth Lip Fondant from Caked Makeup | Donut Clutch from Cherrypick| Donut Earrings from Now or Never Jewelry | Donut Brooch from Cute Not Kawaii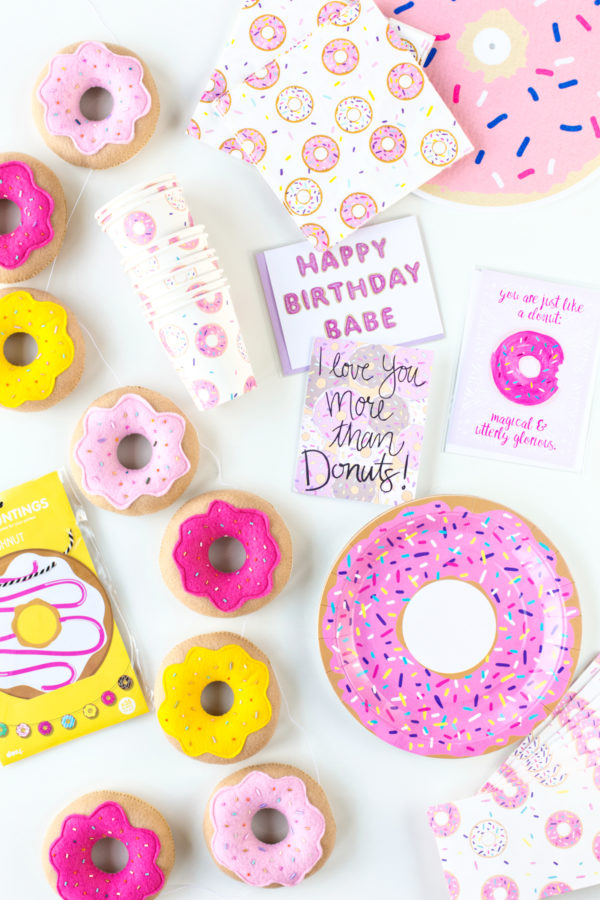 Felt Donut Banner from SewMan Universe Master | Donut Party Supplies from Lark | Donut Slipmat from Felt Good Co. | Happy Birthday Babe Donut Birthday Card from Violet Clair| Love You More Than Donuts Card from Floating Specks | Just Like A Donut Card from Paper Raven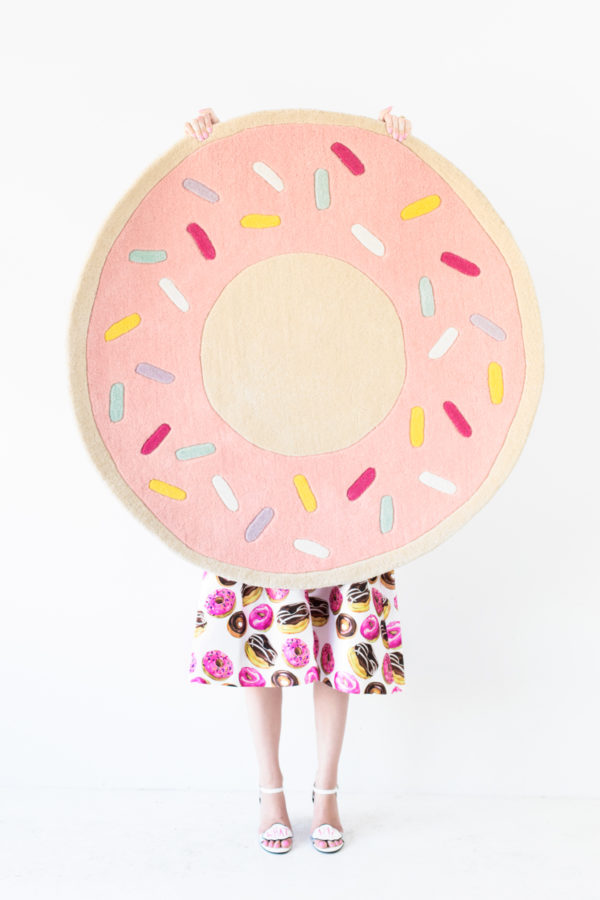 Donut Rug from This Little Love
Photos by Jeff Mindell
GIVEAWAY CLOSED. Congrats to our winner, Damaris! We'll be in touch soon so you can claim your prize! So you wanna win it ALL!? One lucky reader will win everything you see here. Use the Rafflecopter widget below to enter the giveaway! The giveaway will end Sunday June 5th at 10pm PST and is open to readers worldwide!
A huuuuuge thank you to all of our participants this year!!! I think this was the best donut giveaway YET!