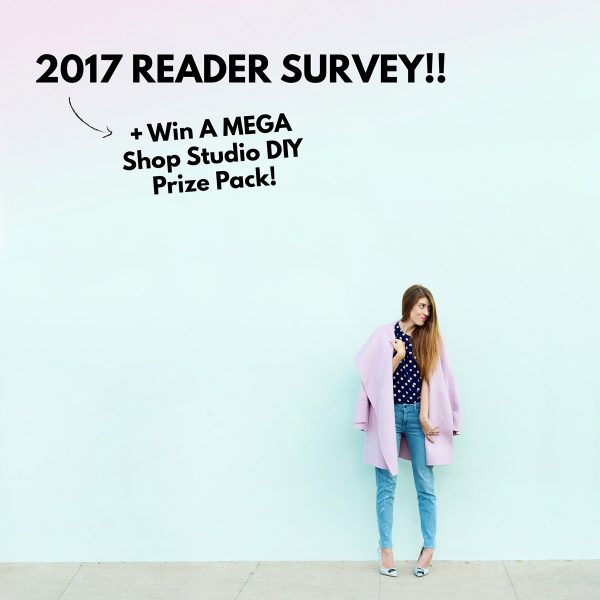 'Tis the season!! Survey season!!! My favorite favorite thing we do each year. I read through each and every response and use them to formulate our content for the year. You always leave the BEST, most thoughtful answers, opinions and constructive criticism and I value it more than I can tell you.
This year, in addition to asking questions about what you liked in 2016 and what you want to see in 2017 on the blog, there's a couple questions about what kinds of products you want to see too!! At the end of the survey there's a spot where you can ask me LITERALLY anything, and I'll answer as many as I can in our survey recap. AND! As a thank you for taking the survey, you can enter to win a MEGA Shop Studio DIY prize pack which includes a SIX month subscription to Can't Clutch This AND (!) a $100 gift card to the shop (Hmm… Could that be used on some fun new stuff soon!? I dunnoo…)!!!!
So if you're up for sharing your thoughts, hop on over. It's a mix of multiple choice and open ended questions and I can't WAIT to hear what you have to say!!!
Click HERE to take the 2017 reader survey!
Survey + Giveaway ends on January 17th at 11:59pm EST!