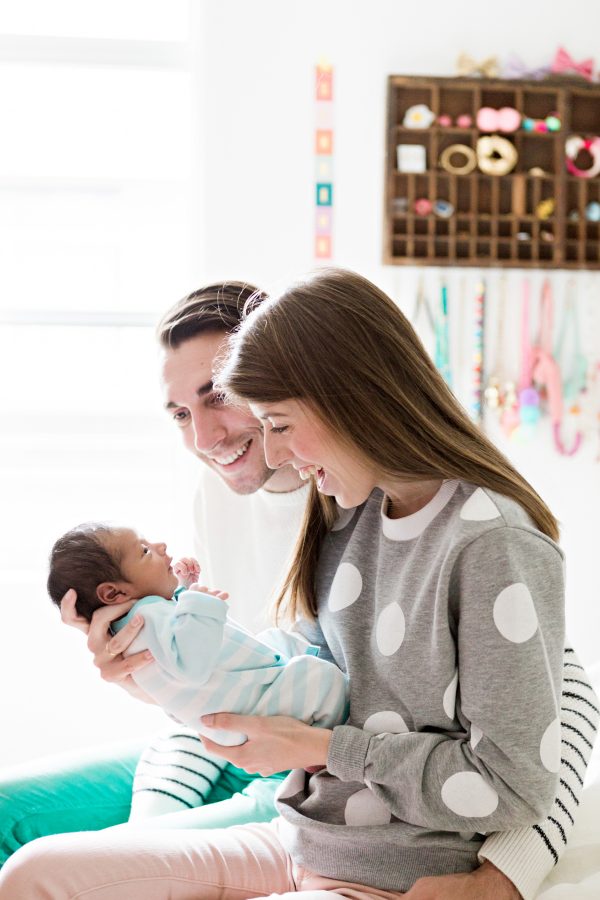 We're three weeks into parenthood and loving every single moment. Arlo's sleeping on my chest as I write this and I still can't believe it. I'm a Mom. Today I wanted to share a bit about his birth and adoption story!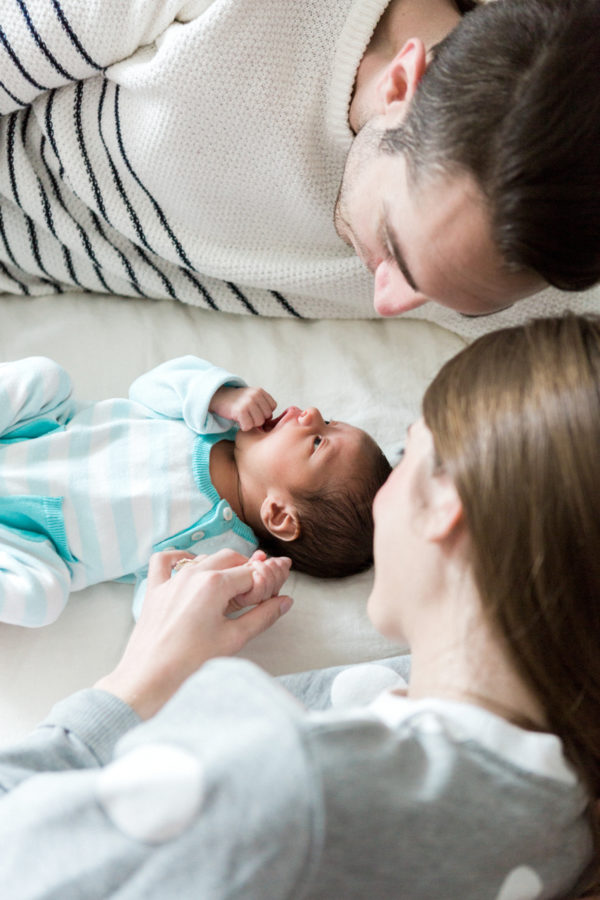 We first heard about Arlo's birth mama, we'll call her N, at the end of January. Our attorney called me to let me know she had connected with a wonderful woman, N, who was a few hours away from us in California and was 32 weeks pregnant with a baby boy. She told me to talk to Jeff and let her know if we wanted her to present our profile book to N. Before this call, we'd had a few situations presented to us via our attorney and countless situations that came directly to us via our online profile. But with every single one of those, something didn't feel right. Several even turned out to be scams.
But with this one, nothing felt off. So I thought that was a good sign. I immediately called Jeff and told him. We thought it over that evening and said yes, we wanted to be considered.
A few days later we got the call that N had picked us!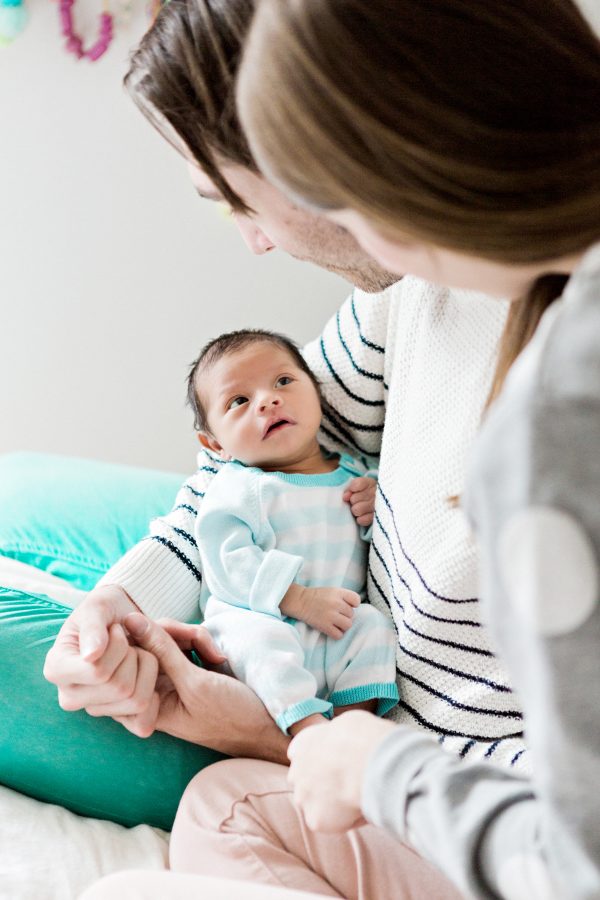 She wanted to meet us, and us her, so about a week later we drove the few hour drive to meet the woman who would change our life forever. We met over pancakes, learned a bit more about each other and even got to go to an ultrasound to see his sweet little face for the very first time! That's also when we learned that N was actually 35 weeks pregnant and due March 14th. We both still felt great about the situation and with all parties in agreement, we drove back to LA to wait for next steps.
Later that night, we called our families and told them both they needed to check their email while we stayed on the phone. There they found his ultrasound picture! We were unofficially officially matched!
After that came the shortest longest month of our lives. We'd heard so many stories of failed adoptions and knew no matter how sure N seemed, there was always a chance she could change her mind. And at the end of the day, we only wanted what was best for her, so we had to prepare ourselves to support her in any decision, while also remaining as cautiously optimistic as possible. Our life could change forever in a few short weeks, or it could remain exactly the same.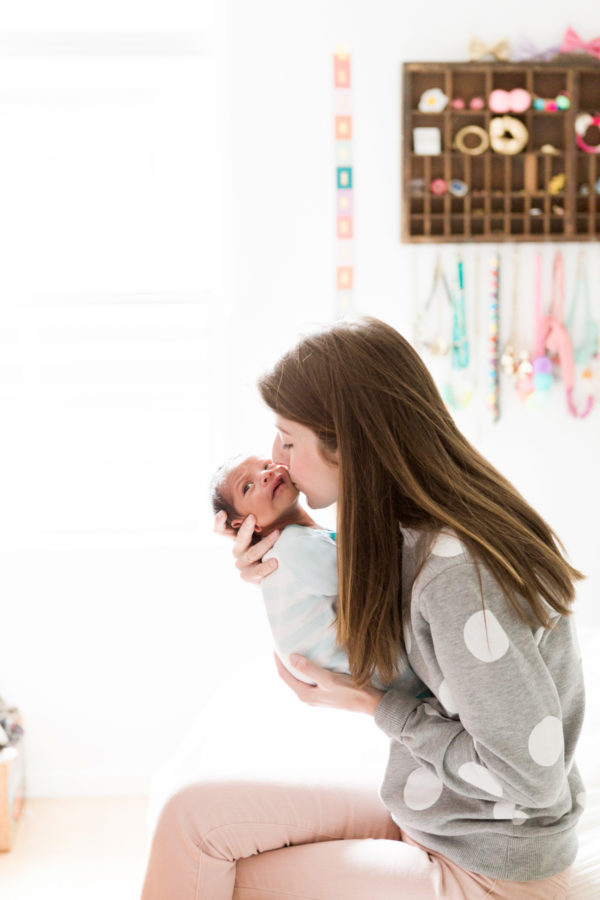 We spent the next few weeks pre-prepping a couple months of content so we could take time off when he arrived and getting all the baby basics we needed. We also filled out lots of paperwork, made a hospital plan and made weekly trips to see N and take her to her doctors appointments. We feel SO lucky that we got to be so involved in those final weeks of her pregnancy.
Finally, March 14th (a Tuesday) came and went. We drove up for one more doctor's appointment on Thursday and they told us "it could be any day now" and on Friday we went to bed at 11pm and woke up two hours later to a phone call from N. She was in labor!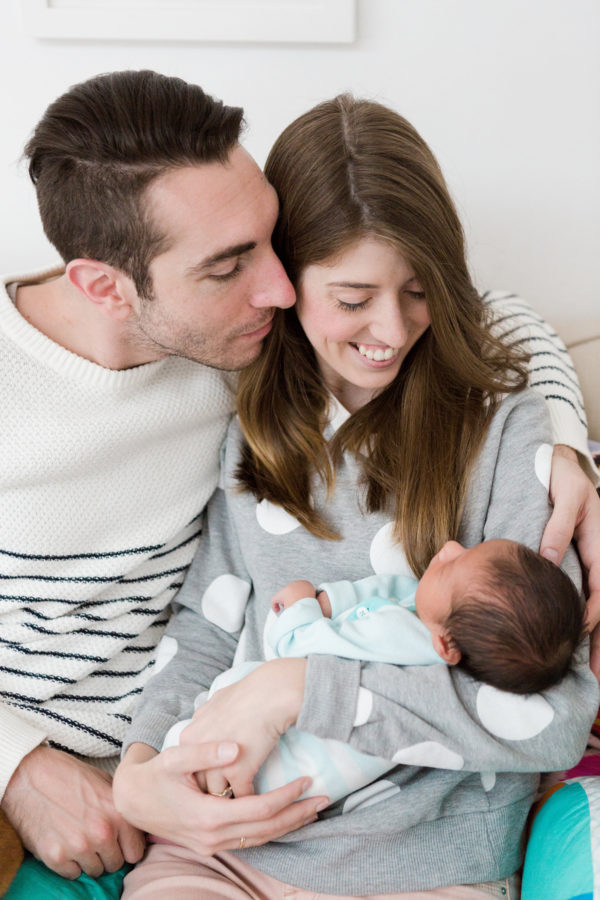 We started making the calls as planned, but we couldn't get in touch with any of the people who were supposed to take her to the hospital. AND we were too far away for her to wait for us to take her ourselves. After a slight panic, we told N to hold tight and as we were throwing together all the things we needed so we could start our journey, we did what any 2017 soon-to-be parents would do. We called a Lyft.
Enter Simon. When we put the address into our Lyft account, a driver named Simon accepted the ride. Around 1:30am, as we were jumping into the car to make the trip ourselves, Jeff called Simon and just got right to the point. "Hi. There is a woman in labor and she needs to get to the hospital immediately. Are you up for the ride?" Simon, a dad himself, happily accepted and said if nothing else, it would be a great story for him to tell. Even when Lyft mysteriously canceled the ride on Jeff, he and Simon stayed in touch while he safely picked up N and dropped her off at the hospital. We almost named Arlo, Simon. Ha! Simon, you are our HERO!!
A few hours later we finally arrived at the hospital. Honestly, it felt like five minutes between the time we got the call and the time we bursted through the hospital doors to a bunch of nurses saying "that was fast." It was really three hours.
N wanted me to be in the room with her, which I am so unbelievably grateful for. And the hospital kindly gave Jeff a private room right next door to wait in. I spent the next 12 hours with her as she labored, updating Jeff every so often, before it was go time.
N made childbirth look easy, something I know it is not, and at 12:39pm we, together, watched a tiny sweet little boy join the world. Jeff got to hear his first cries through the wall from the room next door (he actually has a video of just a blank hospital wall, with his cries in the background!) I got to cut the umbilical cord and watch him get weighed and measured and all of those amazing "firsts." It was very much an out of body experience. I think I was in a state of shock the whole time. One of the nurses finally had to grab my phone and started taking pictures.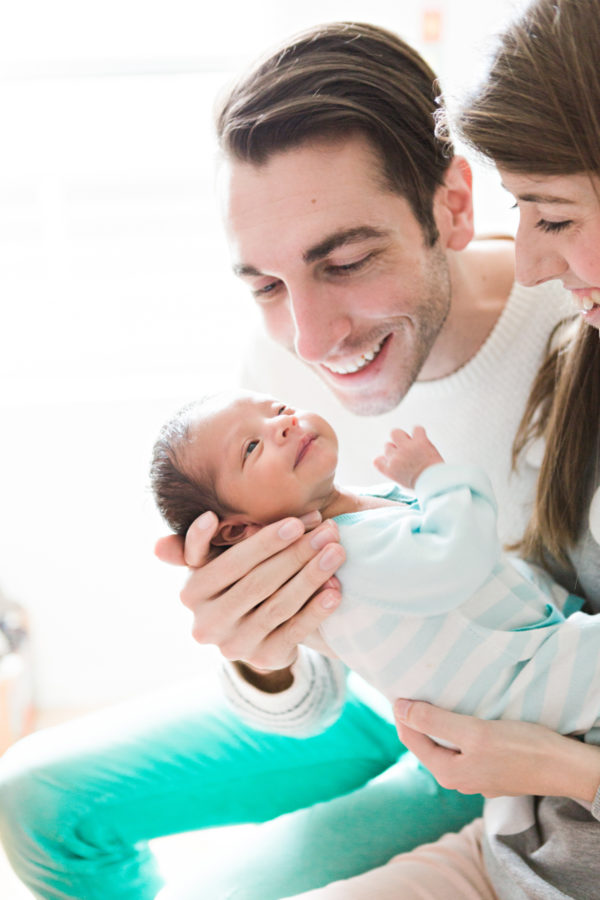 The hours that ensued were and are pretty private, special and emotional for us as we waited, and cried and held him for the first time and all gave him his first bath together. We experienced every single emotion there is: happiness, sadness, fear, excitement, love, loss and everything in between.
When we had our first moments alone with him, we knew we had to give him a name. And that's when we both just said "It's Arlo." You can read more about the story behind his name here.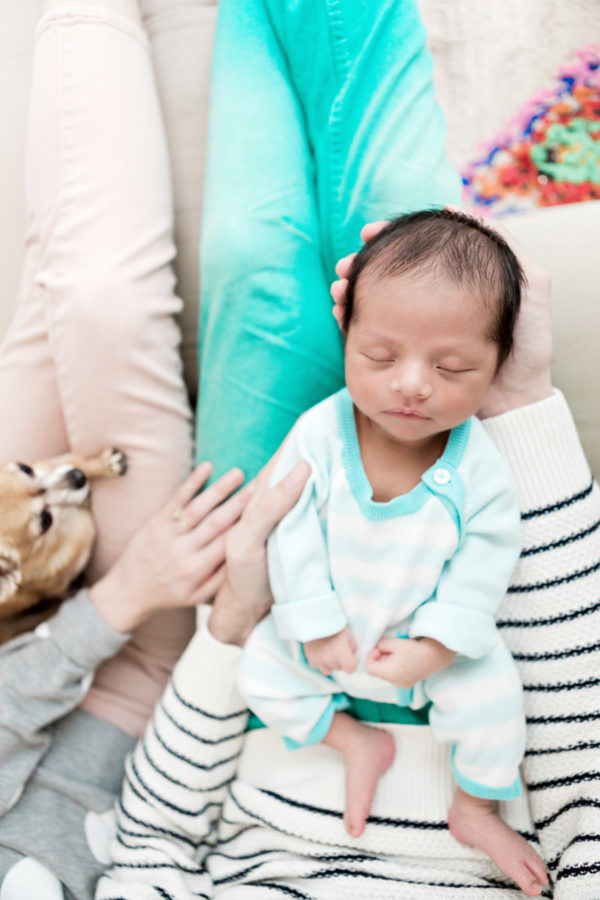 We cautiously shared the news with close family and friends. We sent a photo to Simon. =) We learned how to feed and diaper and swaddle. We watched him pass all his tests with flying colors. We spent time with N and with just the three of us, too. We were incredibly lucky to be in an adoption-friendly hospital, that gave us our own room and treated us so well. Two days later, we got to bring home our son. And two days after that, it was unofficially official, and the rest of our lives began.
I still can't believe all of the above is now a part of our story. We just feel so lucky! And so happy! And so in awe of the strength and grace of his birth mother. She gave us the best gift you can give and we are eternally grateful to her.
Arlo's adoption is open, which is what we hoped for, and we're so happy we'll all get to watch him grow and flourish together. And to answer another common question we get, Arlo is 100% Mexican! It is very important to both his birth mama and us that he learn Spanish and we are very lucky to have close family and friends that are already fluent, while Jeff and I hope to learn as well.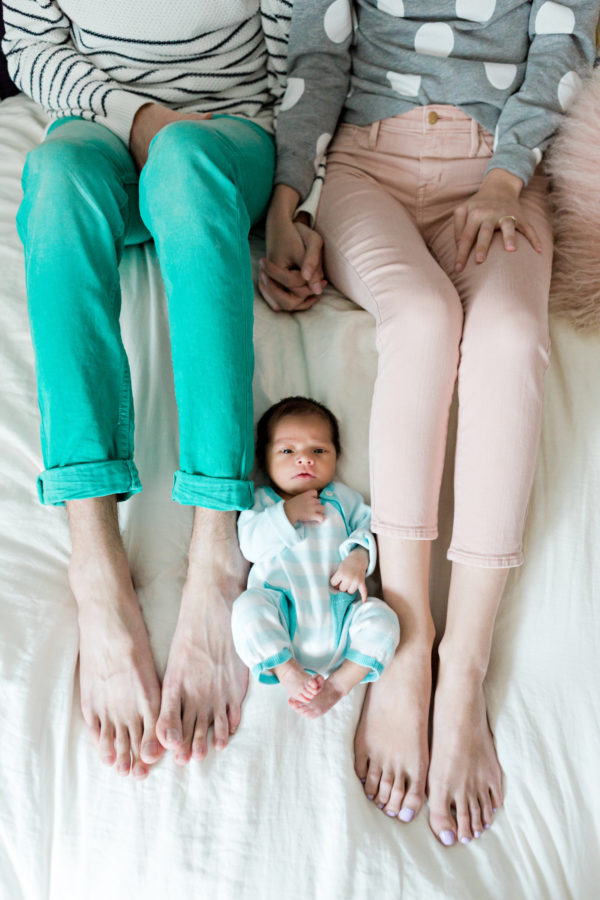 Photos by One Eleven Photography
There is still lots of paperwork to be done and we're in the middle of hunting for a house so this little dude can have his own room but for now, we're just enjoying taking some time to slow down, learn more about him and bond together as our new little family. Life is so good right now.