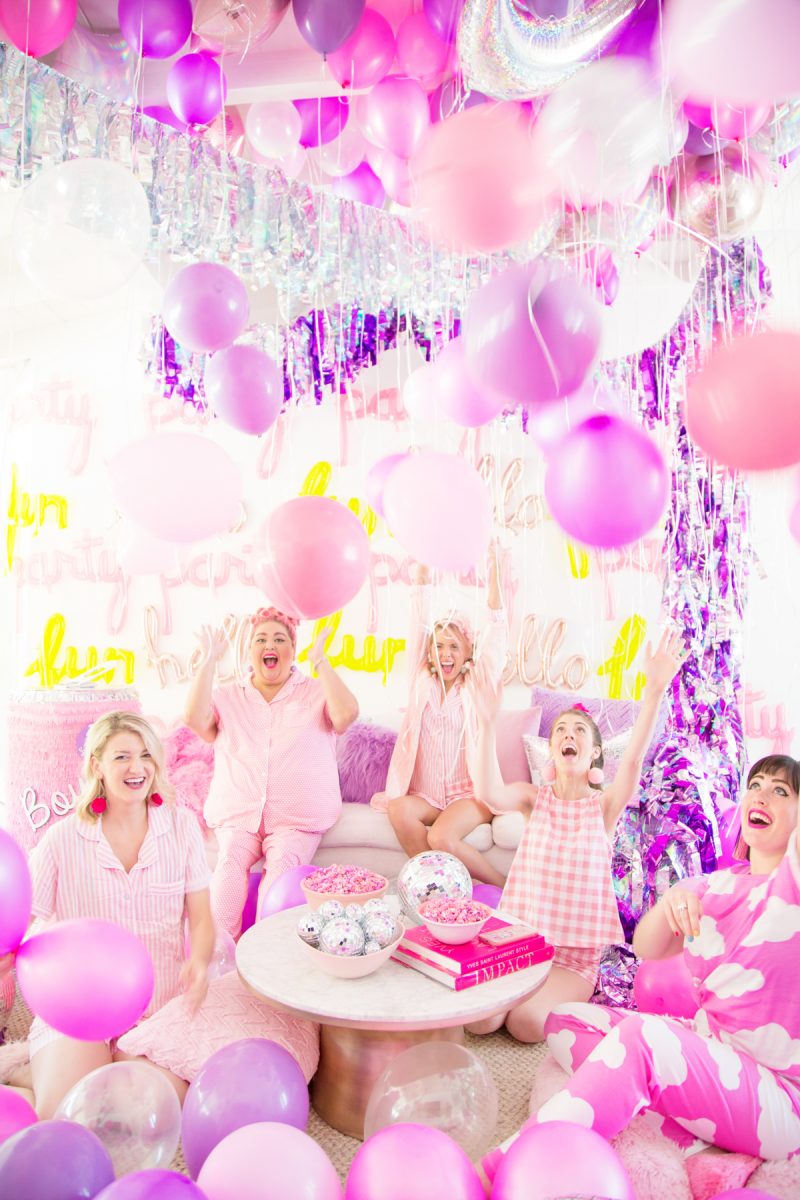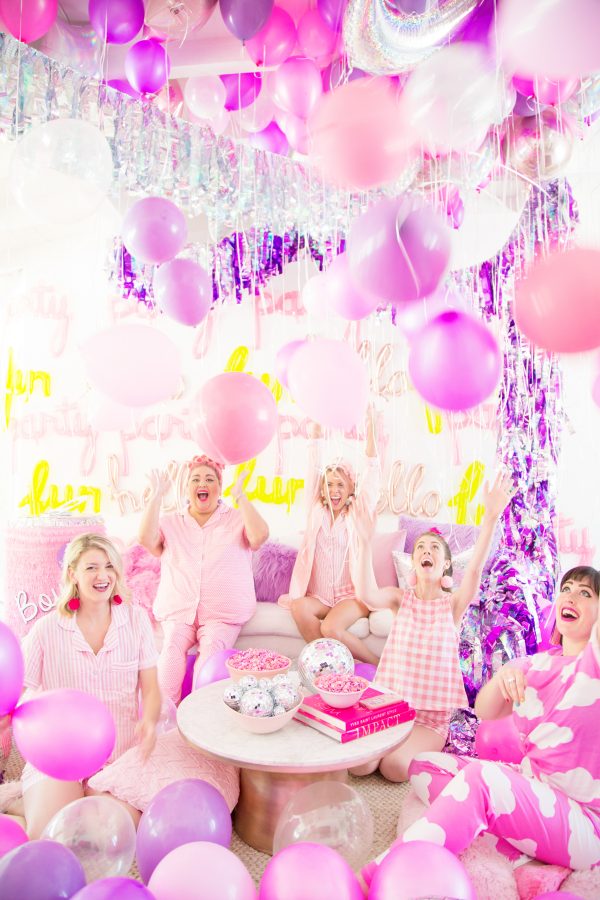 Man oh man do I LOVE going through these survey results each year. It gets me SO inspired that my brain starts spinning with all the ideas I want to make happen. As always, I dug through every response and questions and wanted to share some of the highlights with you all, plus my thoughts as we continue to kickstart 2018!
First, let's talk content…


Your favorite posts from 2017 were Mindwelling and home DIY posts, Arlo posts, personal posts and DIY party posts! The DIYs you tried the most were the Christmas Village (Holy moly, SO many of you made this!!! YAY!!!), our costumes, earrings, cakes and a lot of you said you pulled party inspo from the parties we've thrown!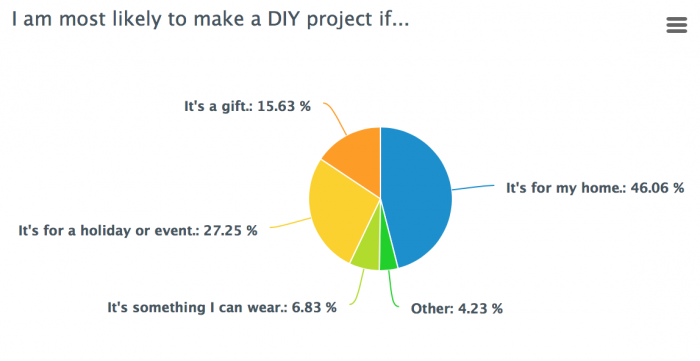 And here's what you guys most want to see most in 2018: DIY home and party projects, more personal, family and house updates, and tips about how to incorporate color into your lives!
The good news is, that's pretty much exactly what I had planned! 2018 will be the year of The Mindwelling. We have a ton of updates and room reveals to share along with some renovation plans to update you on! Plus, we'll be documenting the new studio renovations, too. Within each room, we have a couple DIYs and I'll be sharing those tutorials too. And, I'm just starting to work on plans for Arlo's birthday and am BRIMMING with DIY ideas and party inspo. I cannot WAIT to share! As I had mentioned, most of the DIY projects you'll see this year will be ones I'll actually be using in my home and life. I find these posts more fun to write, and generally you seem to like them better too! Of course, we'll still have some other DIYs sprinkled in there too, but I'm still working out how best to round out our DIY content, so bear with me!
One of the most common questions I got in the open-ended answers was about how to incorporate color into your lives, in small ways or at least starting with baby steps. I know I mentioned this last year too but this year I'm really hoping to dive into this more. It makes me SO happy that you want to bring a little more color into your lives!!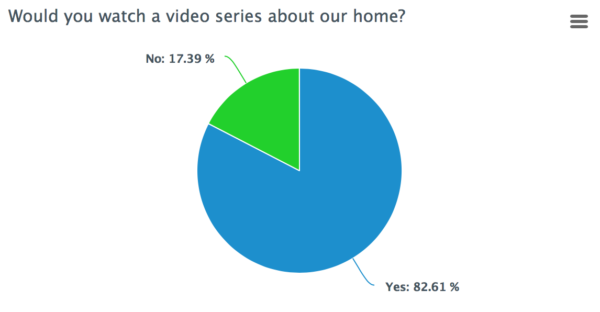 Even though video content was not at the top of your list for things you want to see, over 80% of you said you'd watch a video series about our home! That's exciting to hear!! Jeff and I are brainstorming ways to make this happen. If there's anything in particular you'd like to see, let us know below!
Now, let's talk Instagram!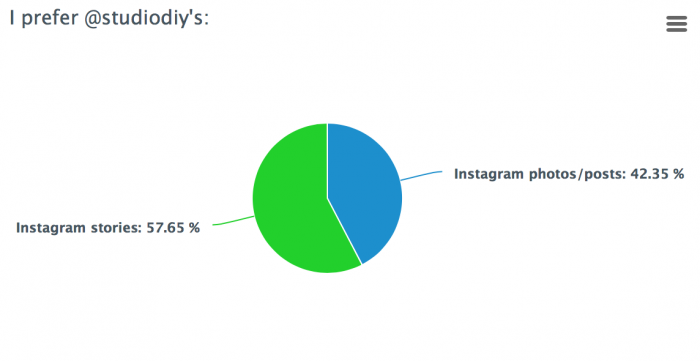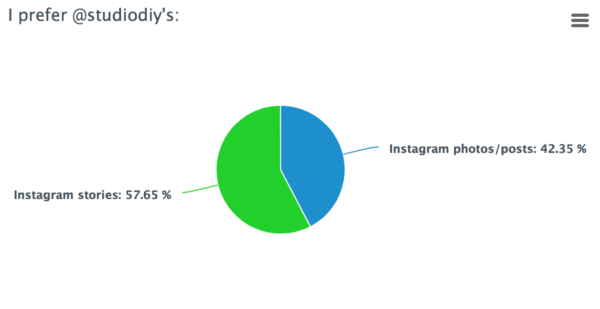 I was really curious about the answer to the question about Instagram feeds vs. stories, turns out you're pretty split! I know that I personally, as a follower/viewer tend to prefer people's stories these days but it's good to see that even though stories is the majority, there's a good chunk of you that still prefer the good ol' fashioned feed! It's a personal goal of mine this year to share more "moments" on my feed, in between all the professional photos and blog posts I share there.
I forgot to ask this in the survey, but I'll ask here. Do you all like the "swipe up" feature in stories?? Is it helpful for me to link blog posts or products you often ask about there? I know I love it as a follower on other's stories, but I'd love to hear your thoughts!
Now… products!!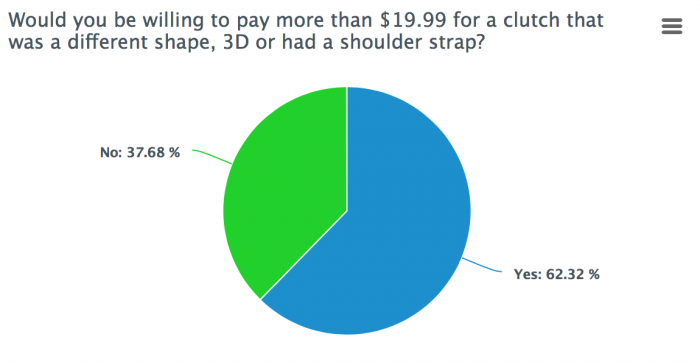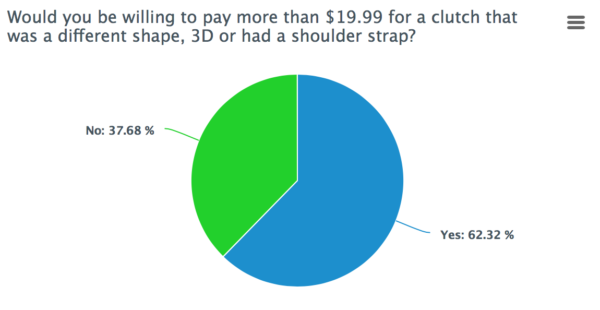 First, in the open ended question about what products you want us to do next, here's the most common answers: shirts and sweatshirts, holiday items, home decor (lots of requests for more art prints!), jewelry, kids items, stationery and *not surprsingly* straps for clutches!
So first, this would be a good time to note that we hear you about adding a wrist strap option to your clutches and we do have a solution coming your way in 2018! WINK WINK!
Now, per that graph up there… we get a LOT of requests about cross body bags and 3D shapes when it comes to clutches. To stay at our Can't Clutch This price point, it's hard to make those possible. BUT! We're exploring ways to bring you guys some of these things so it's good to know you'd be willing to pay a bit more for them so we can do that! NOTE: This does NOT mean we are raising the price of Can't Clutch This or ending it. This would be in addition to it!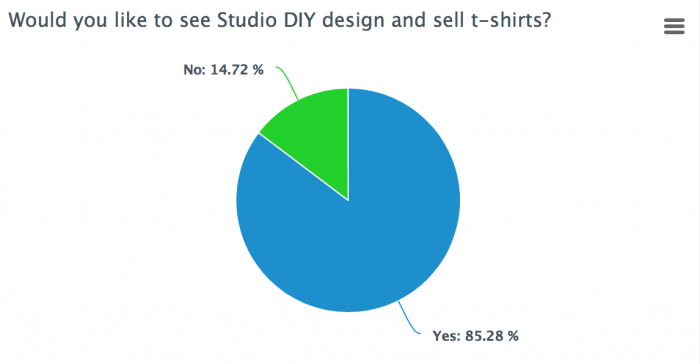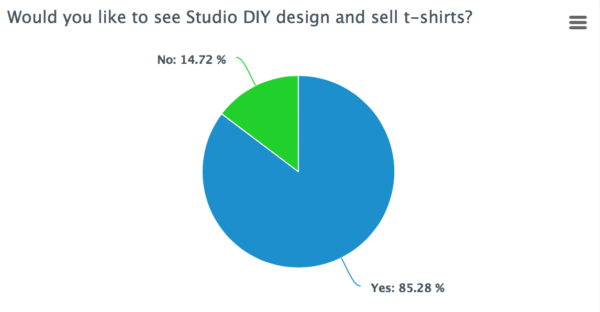 An overwhelming amount of you want to see t-shirts from us!! Well, GOOD NEWS!!! It's happeninggggggg!!!!! Soon. Soon. SOON!
I'd actually love to know, do you guys like graphic tees with phrases/words on them or do you prefer ones with illustrations or objects instead? A mix of both? Tell me!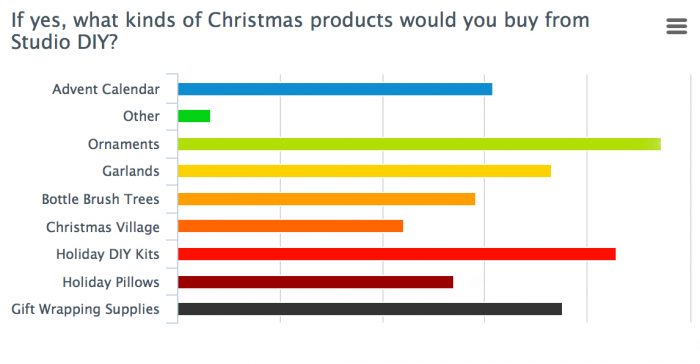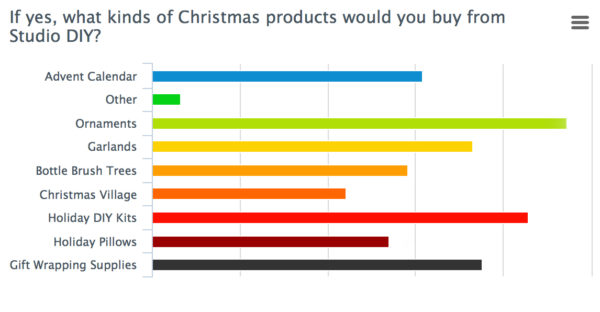 A huge percentage of you celebrate Christmas so more good news!! We're working on some EPIC Christmas products, too. OMG. We had our last product meeting right in the height of the holiday season and our brains were just brimming with ideas. Hence the question above! Looks like you're pretty interested in everything but I've definitely taken note of ornaments and DIY kits. There were a lot of comments in the open ended Qs about an advent calendar too. That one makes me REALLY excited! Stay tuned!
Now, let's talk about some of the open ended questions…
This year was particularly overwhelming because so many of you shared such amazing, personal stories with me. From fertility struggles to adoption stories to battles with cancer, abuse, depression, eating disorders and more. I can't tell you how completely humbling it is to hear that as so many of you fight such hard fights, you look to my posts, words and stories as inspiration to keep going or as a bright spot in an otherwise tough day. I really do read each and every response you send, and I feel really lucky that you are willing to share your stories with me. Thank you for that.
I always ask where I can improve and I was happy to hear that our #1 most consistent response of "more practical content" dwindled this year! Yay! I think that's largely because we did less DIYs or more diverse content. I am still constantly working on making our content and DIYs even more practical and applicable to your lives.
One of the most common responses was that you want to see more of the TEAM! The people that help run this ship! I totally get that, and I never want anyone to think that I'm trying to pretend I get all of this done without help, but I also want to note that not everyone wants to be in the spotlight and that is OK. Just because the members of my team work for someone who shares their life on the internet doesn't mean that they have to as well and I try to be very respectful of that. That said, I think I'm going to work on a post that introduces you to all the people that help make this blog possible… would you guys like that!?
A handful of you mentioned wanting a way to dig deeper into the community we've created. One of those ways would be a private Facebook group. This is something I've been toying around with for a long time. Would you all be interested? We'd be able to share product peeks, you'd be able to weigh in on upcoming content and product ideas, you could chat with eachother and maybe we could host some private events for those local members. Thoughts???
The other places we could improve were in diversity, consistency and giving back. I hear you, and I'm working on it!!
Yikes, this post is getting really long! Instead of making it longer, I'm going to save your questions for a few upcoming posts. Some will get their own post, like the most common one I got… "How many kids do you want?", some I'll answer on stories, and others I'll divvy up into a few Q&A posts by topic!! There were SO many great questions this year!
You guys are amazing. 2018 is gonna be amazing. All your responses and kindness have me really JAZZED for this year!! Let's do this!!!!!
(Top photo by Jeff Mindell, Styled by Cyn Moreno from our slumber party shoot!)
SaveSaveSaveSave
SaveSave
SaveSaveSaveSave
SaveSave
SaveSave
SaveSave
SaveSaveSaveSave