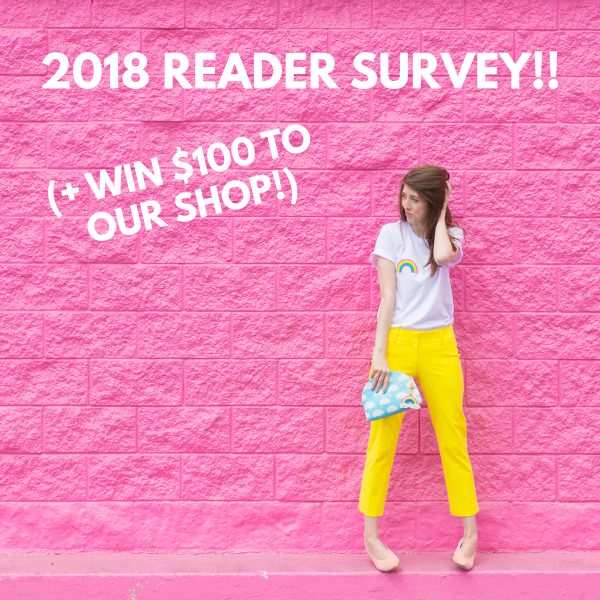 It's that time of year, folks! Time for our annual reader survey!! I've said it before and I'll say it again, I LOOOOOVE doing surveys!!! It's so interesting and helpful to read your thoughts on what we've done and what we should be doing more of! And what we shouldn't be doing too. I would love love LOVE for you to take a few minutes of your day to way in on the questions at the link below. There will be some about you, some about our content and some about our products! PLUS! There's a place where you can tell and ask me anything, and I'll answer a few of your Qs when I recap the survey in a couple weeks.
As a huge THANK YOU to all of you who take the time to fill this out, we're giving away a $100 gift card to our shop!! Just enter your email at the end of the survey to be entered to win!
Click HERE to take our 2018 Reader Survey!
You're the best!!!!!!
SaveSave
SaveSave
SaveSave