Jeff (That's my boyfriend, if you haven't been reading long!) and I really enjoy trying to surprise each other. You see, there's a hitch with each of us. While Jeff is the easiest person to surprise (I surprised him with Lakers tickets by walking him right to Staples Center and he had NO idea!) but he hates surprises. I am the complete opposite. I love surprises, but I am the hardest person to surprise. I always figure it out, no matter how hard I try not to. So it was much to my, yes, surprise, when he actually did stump me… and threw me a whole surprise party for my birthday in June!! He headed to Target for all the awesome colorful stripe items they've been stocking this summer and even hit up my Pinterest boards for some inspiration. Awww! With a little (ok, serious) help from a few friends and family members, he pulled it off and actually surprised me for the first time in the five years he's been trying!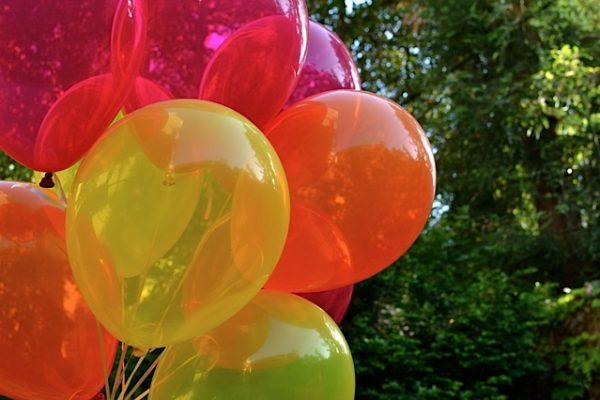 He told me he was going downstairs to the gym, which is when I knew something was up. Why are you going to the gym on my birthday when we are supposed to be going to dinner!? He called and asked for a water bottle, yep something is up, and I came down. And hiding around the corner… a whole colorful, stripe-y set up and a few friends and family!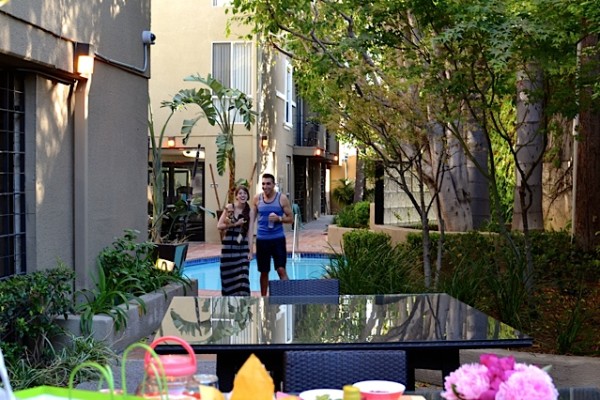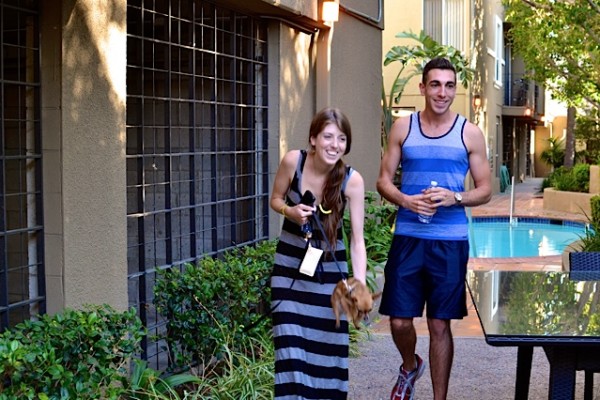 Peonies. I can't tell you how long I've been telling him I love peonies. Jeff, for the WIN!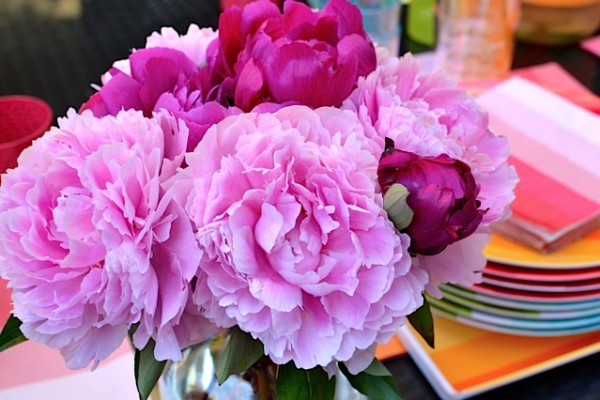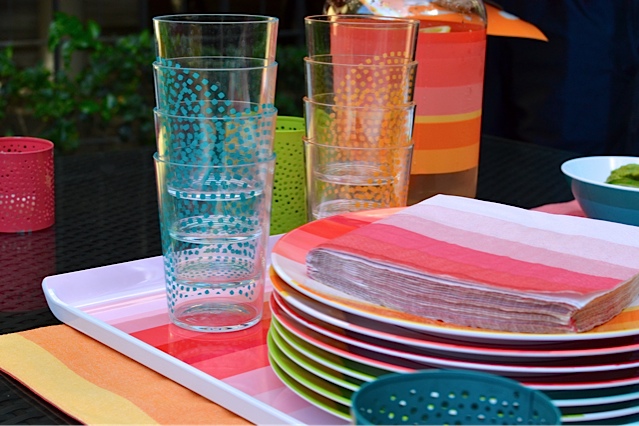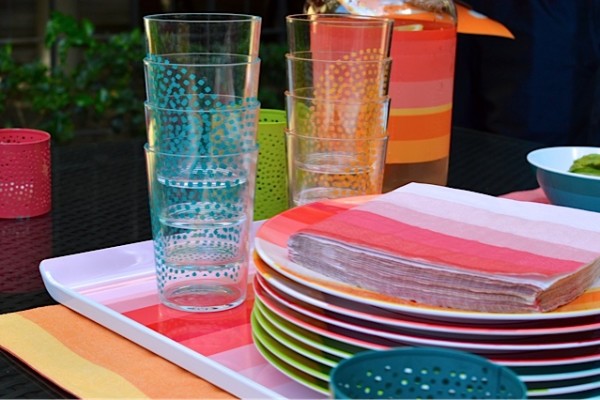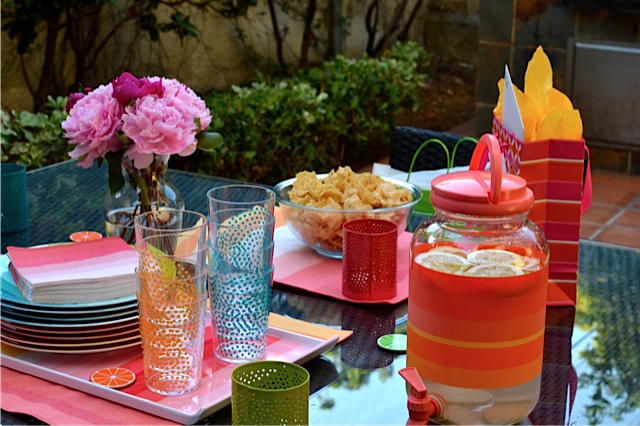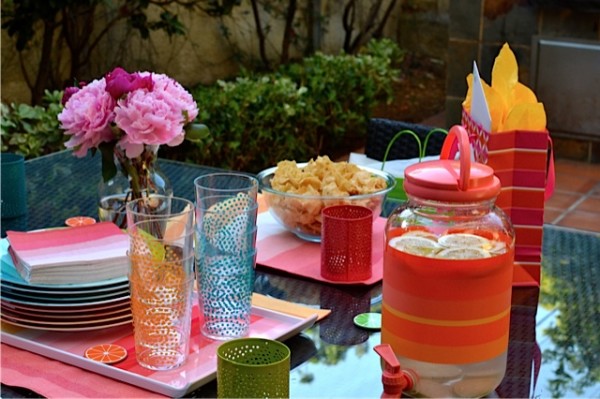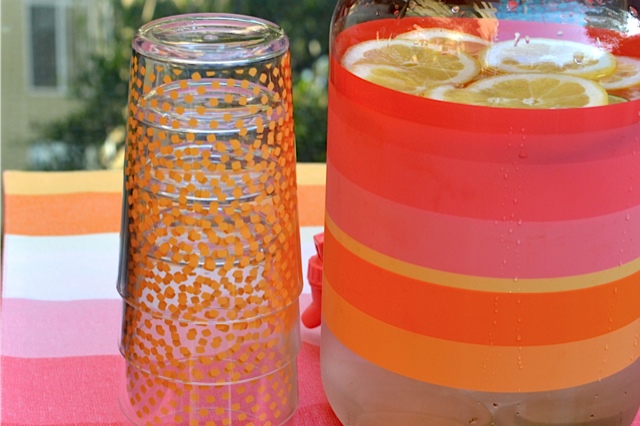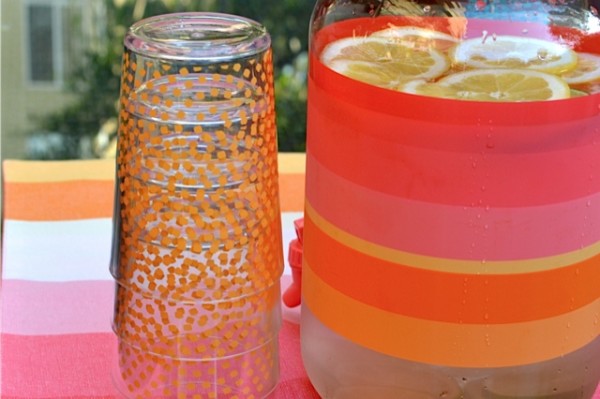 Can't go wrong with a tower of cupcakes, my friends! And look! He found those rainbow skewers on this Pinterest board of mine.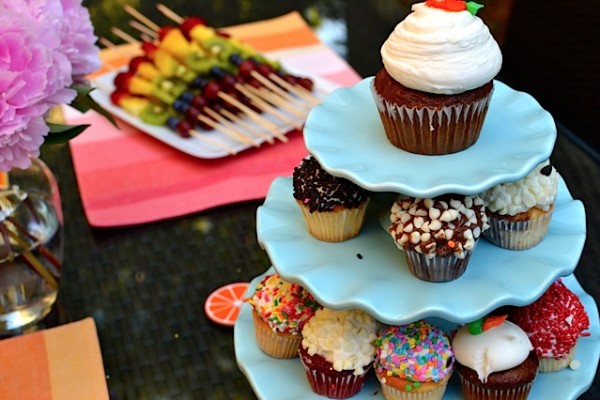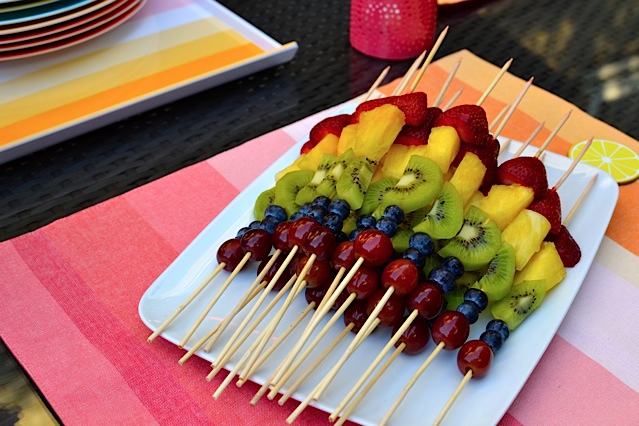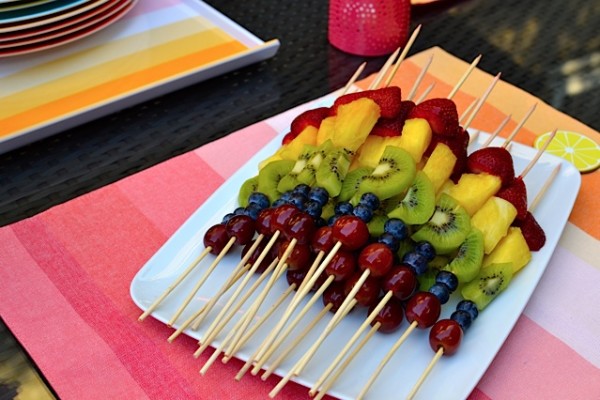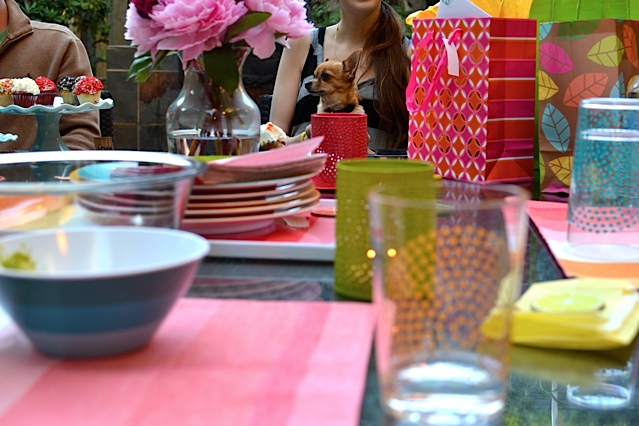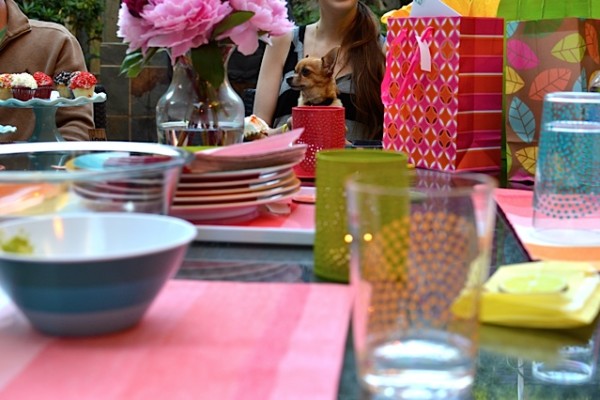 I'd say it was a pretty successful birthday, thanks to these loves of my life! Well, Bella didn't really do much.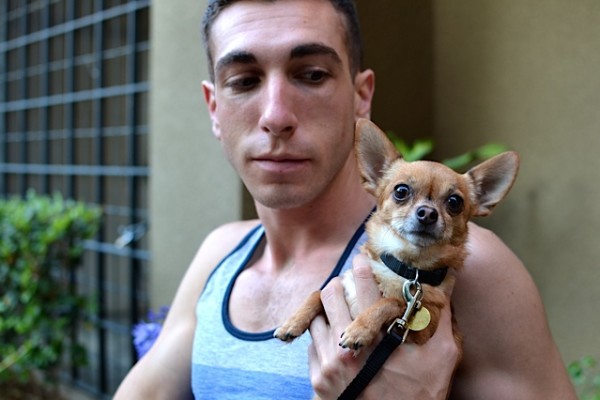 All Photos by Jess Perelle
Do you like surprises? Are you easy or hard to surprise!?