How about we kick off this holiday week with an awesome 15% off discount to The Land of Nod, and a little recap of the event I hosted for them last week, too!? Sound good? Last Thursday I was lucky to be a part of a nation-wide series of holiday trunk shows for The Land of Nod. I hosted the Los Angeles event, along with The Honest Company, who generously opened their doors for us to hold it at their headquarters! Everyone was invited to eat, drink, shop and craft, amidst some awesome Land of Nod holiday decor. I was given free reign to jazz up the space, and decided that I'd turn it into a modern gingerbread house! Ornaments as candy, felt garlands that look like gumballs, and a castle as the gingerbread house itself! I even got to Studio DIY-ify a dollhouse. Check out the event, the decor and all the fun gifts Land of Nod has for the holidays below, and then head on over to their site to do your shopping! From today through November 27th, enter code "DIYLA" to receive 15% off your order! WOOHOO! Who needs to wait for Black Friday anyway!? Time to shop!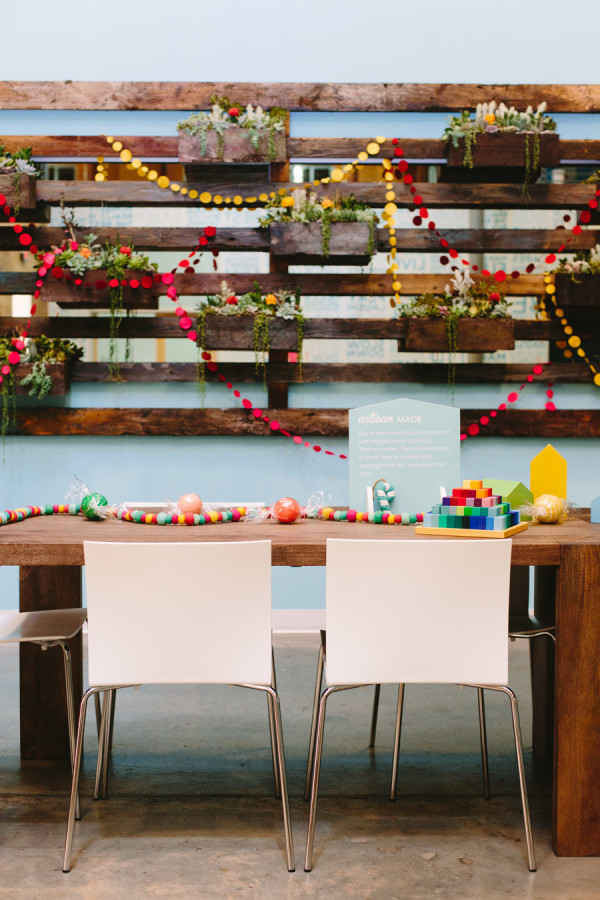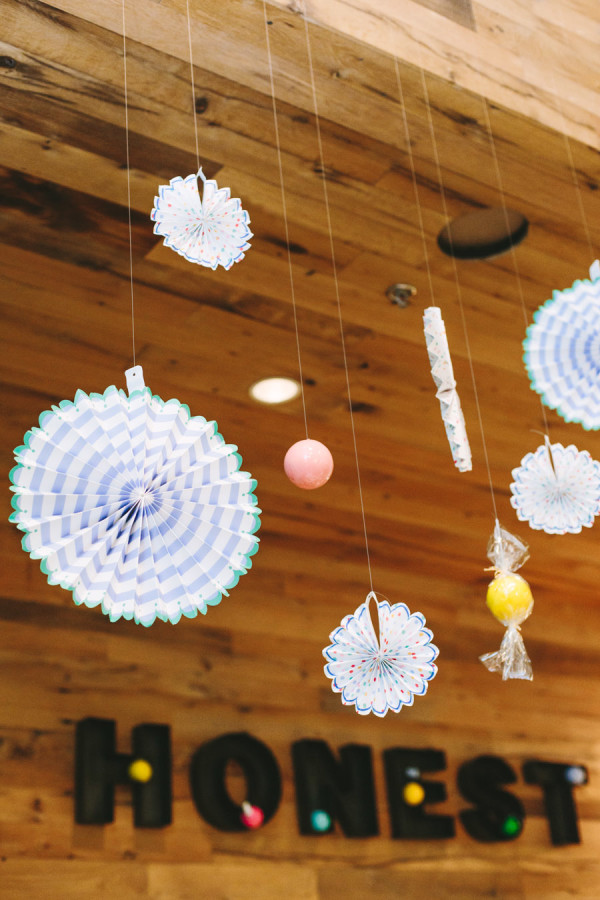 The gingerbread castle! I used ornaments and pinwheels to turn their Kardboard Kingdom into a candy-inspired wonderland. The kiddos loved it!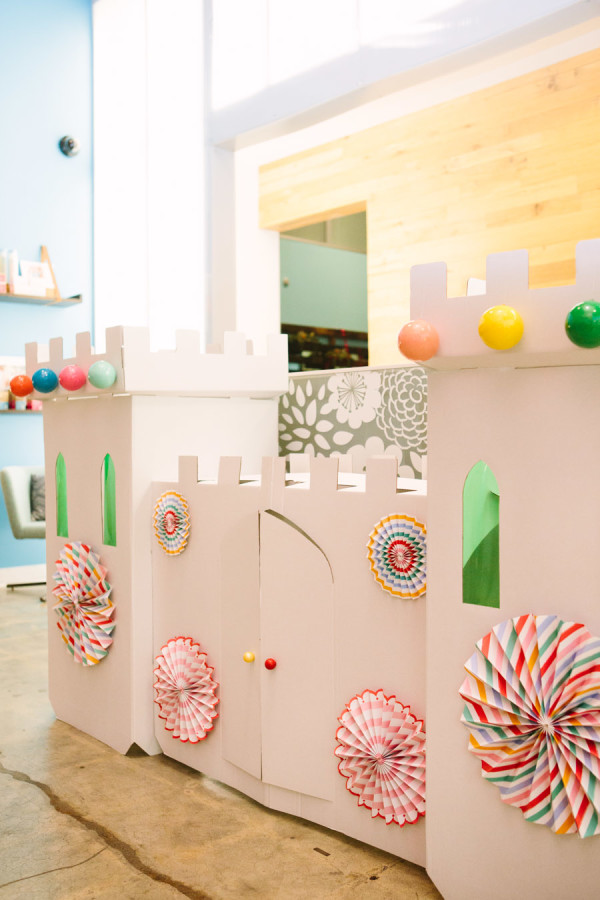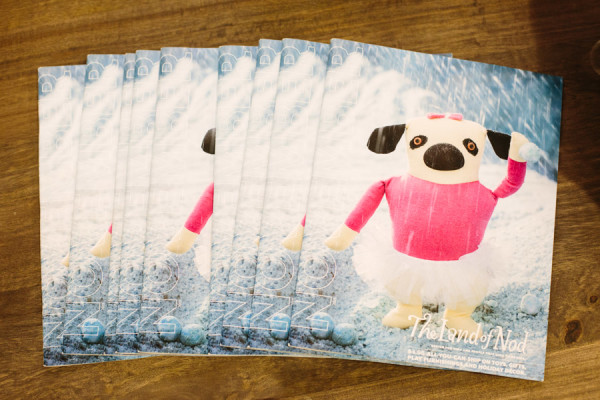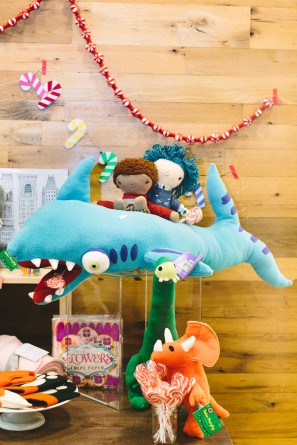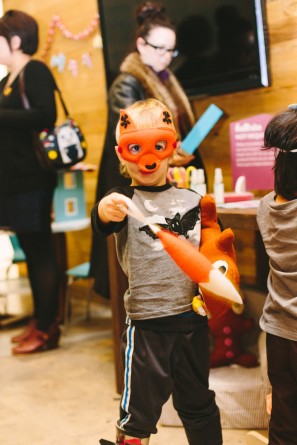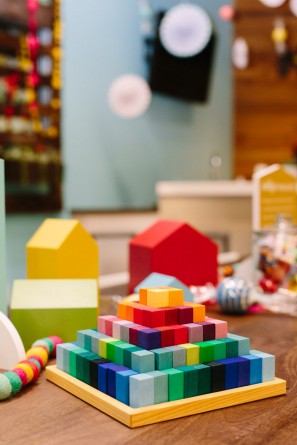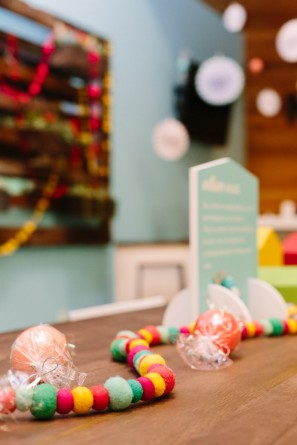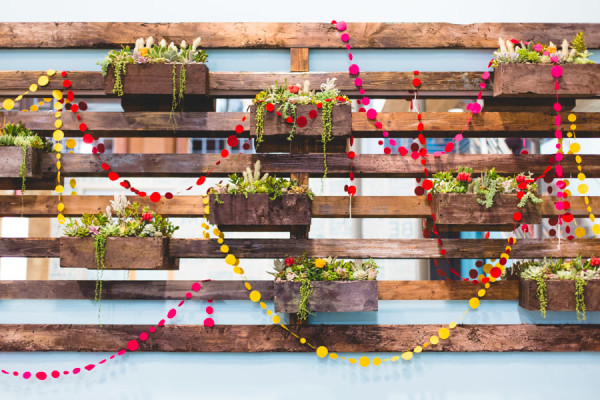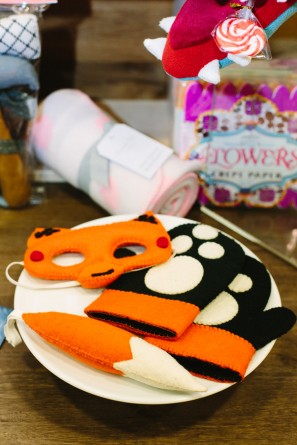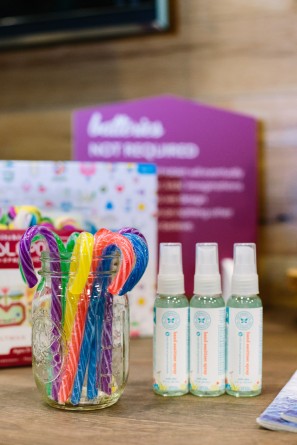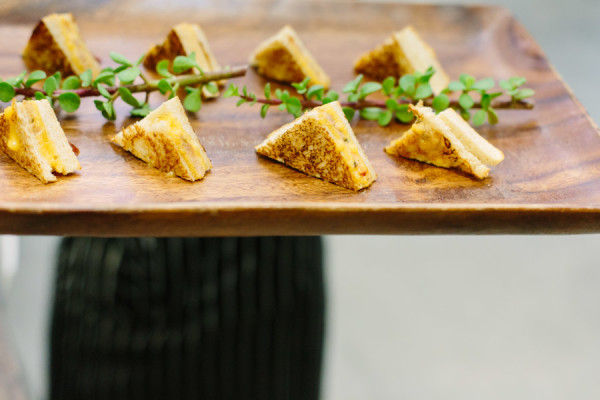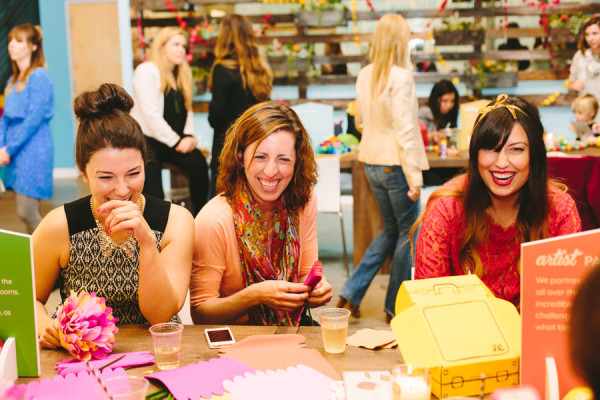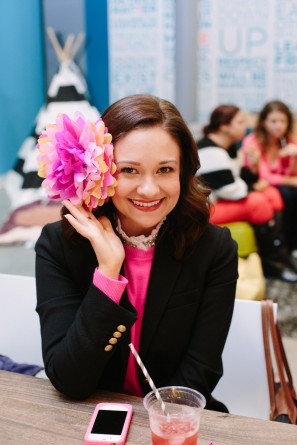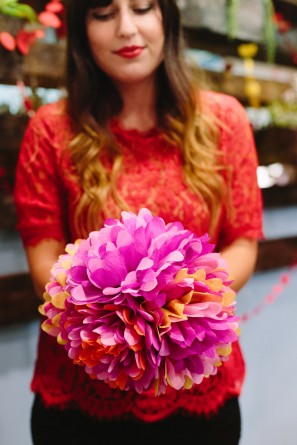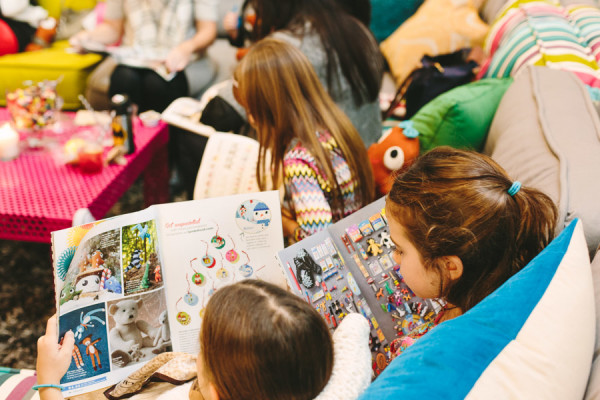 The food by Schaffer's was amazing! Everyone was raving about it… and look at those tiny tacos!!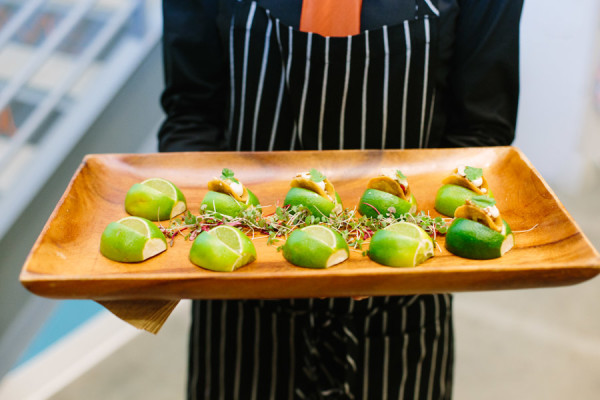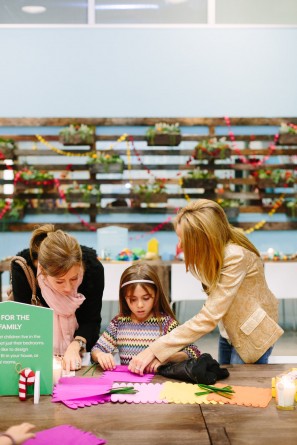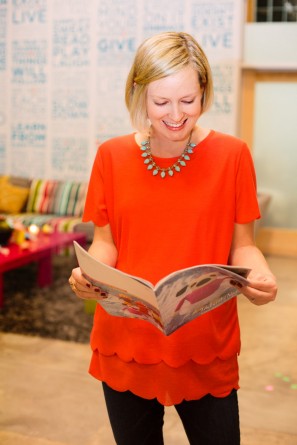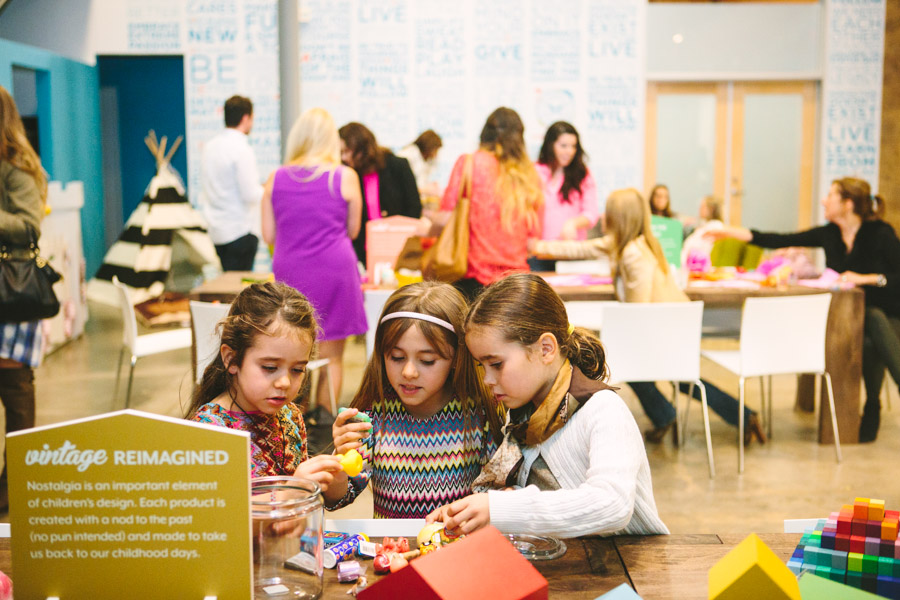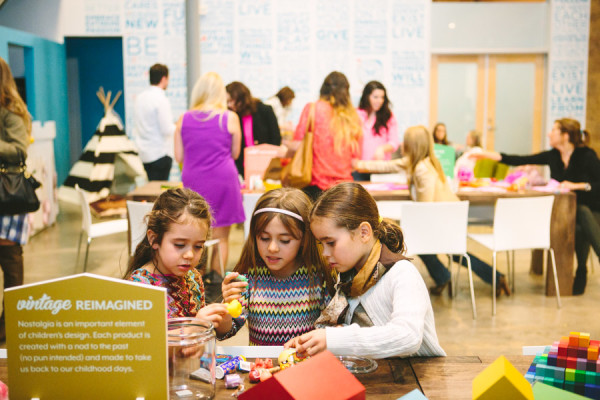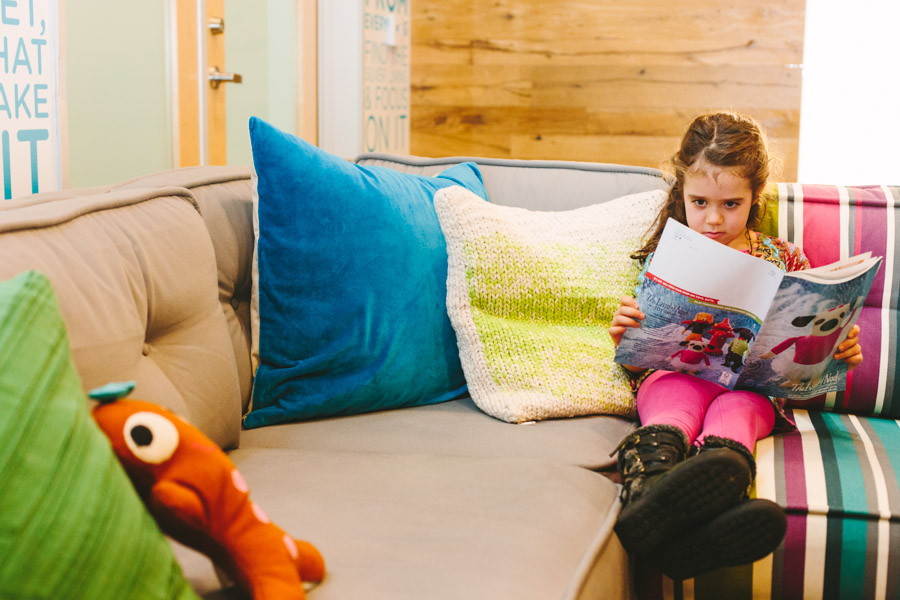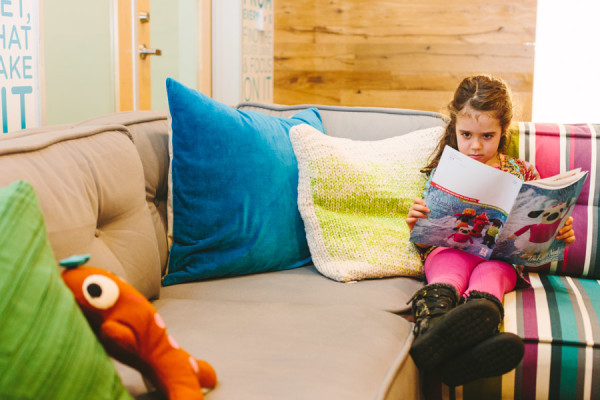 The dollhouse!! Every host was given a dollhouse to jazz up for the event. I decided to make mine into my dream "Studio" for Studio DIY. I scalloped the roof with paper circles, made furniture out of egg cartons (Jeff even made a couch!), a gumball garland (inspired by Brittni), a pipe cleaner tree (inspired by Funkytime) and added some very Studio DIY touches too. Can you spot the pineapple and the bow?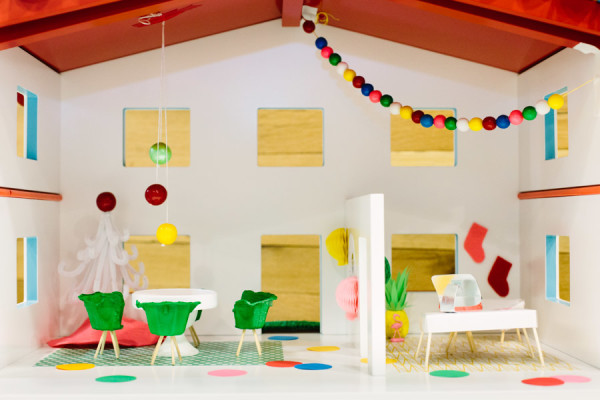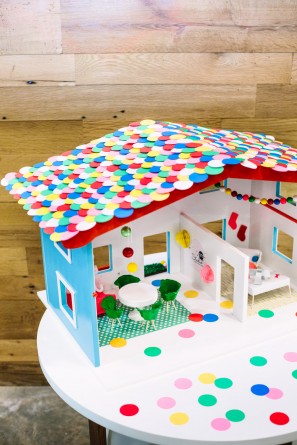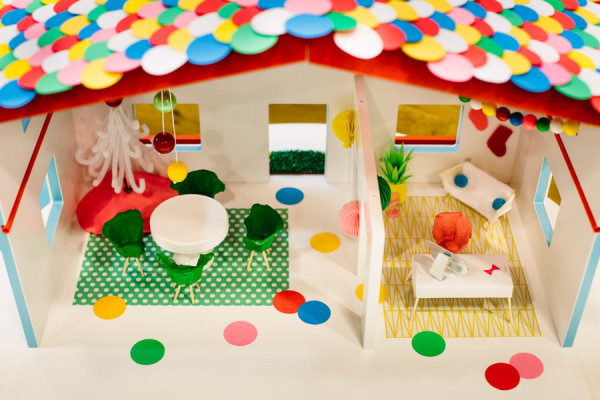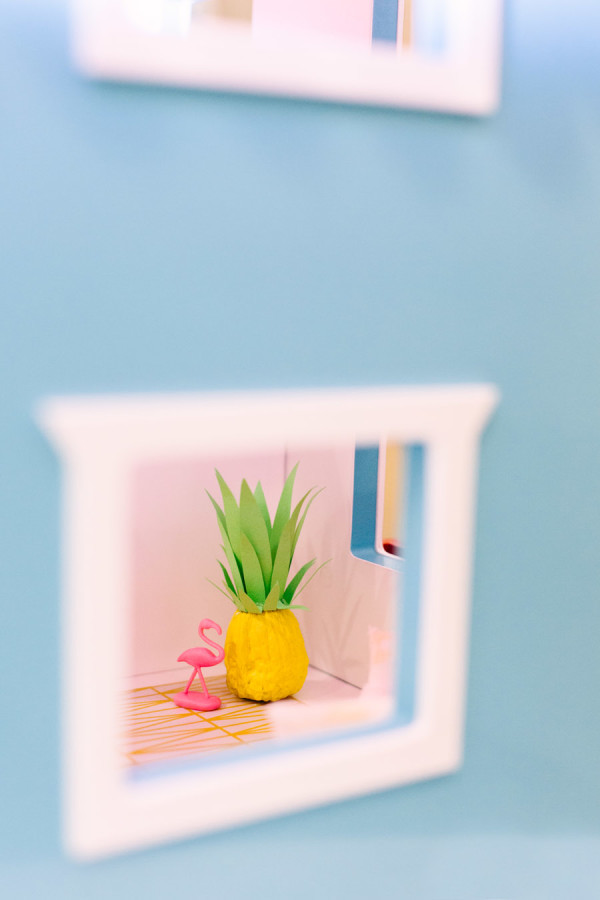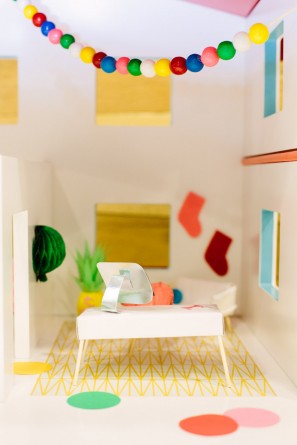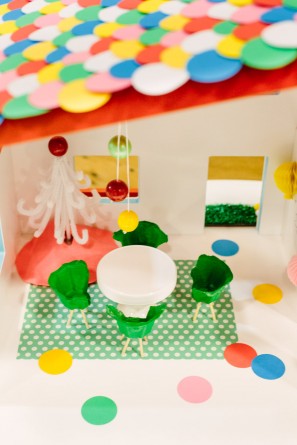 I had a total blast designing the space, and the dollhouse! Can't you tell!? I'm also pretty in love with the skirt that Party Skirts sent over for me to wear to the big event, too. That color!!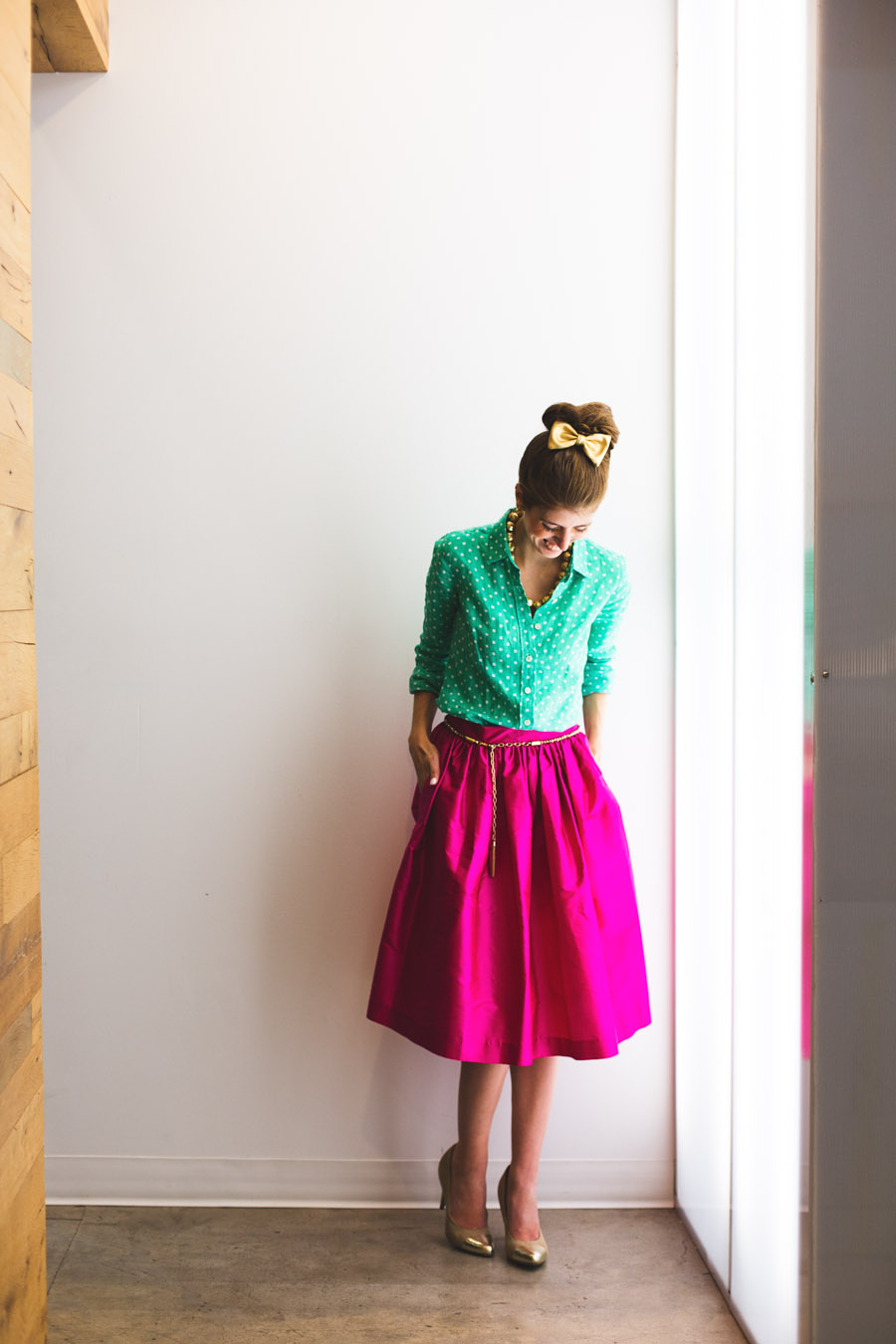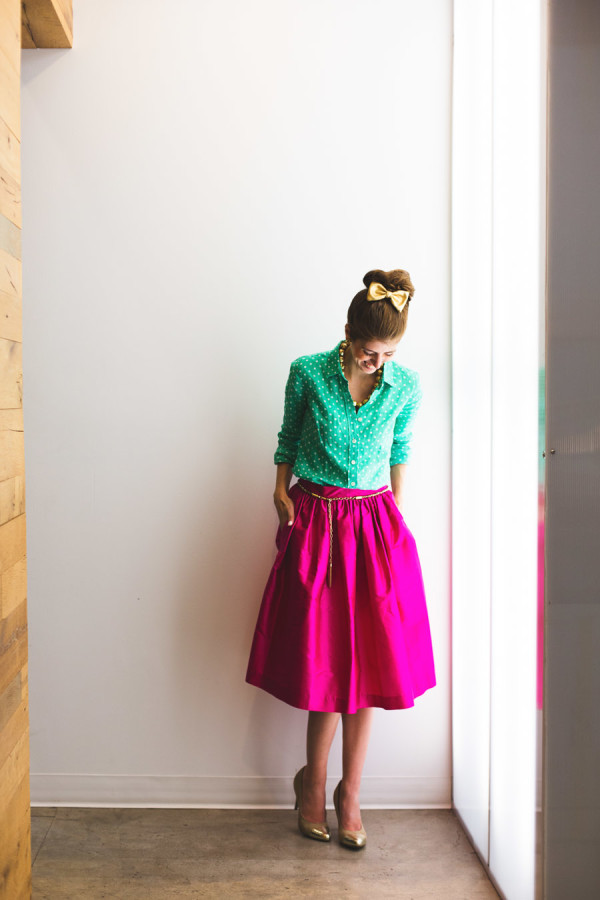 All Photos by Mary Costa Photography
A huge thank you to Honest and The Land of Nod for allowing me to get my craft on for this event! Below I've listed all the items I used in my decor, in case you want some for yourselves!
All the Colors of the Rainbow Ornaments / Candy Cane Ornaments
Festive Felt Garland / Candy Cane Garland / Peppermint Twist Felt Garland / This Garland is Shaping Up
Confetti Stocking / Rainbow Stocking
Kardboard Kingdom / Cottage Dollhouse
Gingerbread Girl / Gingerbread Boy / Candy Cane / Prefab Housing
And if you want to see what all the other parties looked like, hop around to their blogs via the links below! Wish I could have party hopped that night!!
Lay Baby Lay / Simply Grove / Look Linger Love / No Monsters in My Bed + A Feteful Life / Ampersand Design Studio / Finding My Feet / 6th Street Design School + Small Fry Blog / Simplified Bee + Michaela Noelle Design + The Makery
And that's a wrap! Don't forget to head over to The Land of Nod to use that discount code ("DIYLA") for 15% off through Nov. 27th!