Since I've been talking about my birthday for over a week now (Did you enjoy all the DIYs!?), I figured I'd share a little birthday recap of what actually happened on my birthday. I told you on Friday that all I asked for from Jeff was a cake (And I got one!!), but apparently he couldn't just stop with that. So here's a bit about what went down, and proof that I am most certainly ok with not acting my age.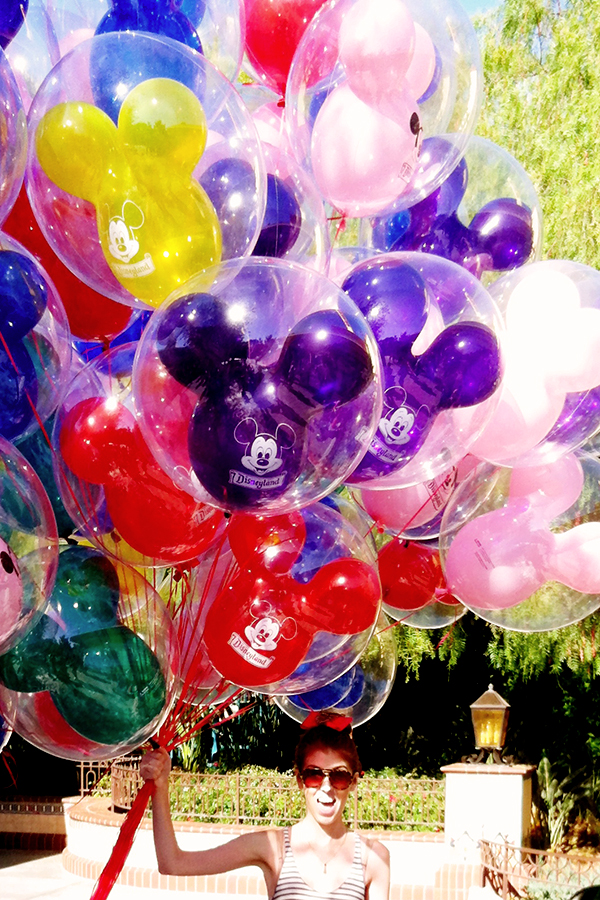 I woke up at 6:30am on my birthday to a weird sound…. "When You Wish Upon a Star" coming from Jeff's phone. Not making the connection at all, I glared at him and said, "Are you going to turn that off?" Turns out this fancy alarm is going off for a reason…. we're going to Disneyland!!! Surprise! If you've been reading this blog for awhile, you'll know that I'm virtually impossible to surprise but I really had no idea about this. And if you know me at all, you know that I'm a closet Disney fan-girl. I'm obsessed. So off we went!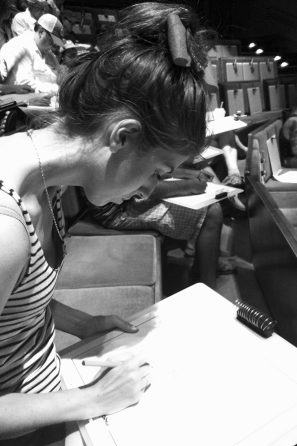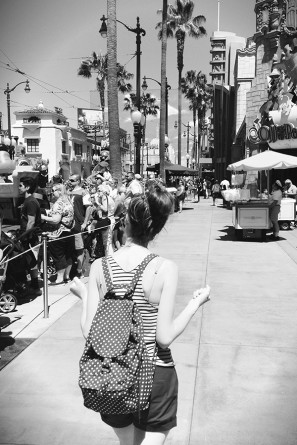 Do you guys have any Disneyland favorites? I'm actually terrified of "scary" rides… those are defined as anything that does not have "slow moving" or "all ages welcome" in the title. So one of my favorite things about Disney is the Animation Academy! Every half hour they have a short little class that teaches you how to draw a different Disney character. I go to at least two or three sessions every time I'm there. It's a nice break from the heat, and the building it's in has tons of other cool things to see, too. And if you want to know my favorite ride… It's Toy Story Mania. I'm also incredibly competitive, and this is a ride that is also a game. It is worth the wait ten times over. Best thing ever. (psst The Pixar parade was pretty great too, as evidenced by my dancing along in the photo above!)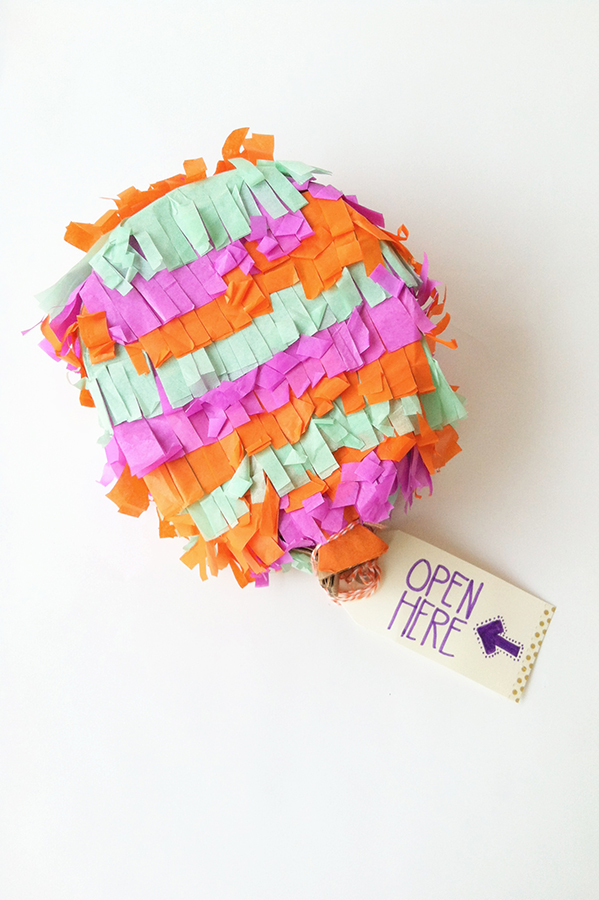 We got home to a few amazing birthday gifts. I have the best friends, in case you were wondering. One of my gifts, from my best friend Lauren, came in a balloon piñata!! Yep, that colorful number above was filled with fancy bows and funky nail polish. Does she know me well or what? I think a tutorial is in order, how about you!? And below, you may just recognize something in this photo from my NSS recap. Yep, that would be the Dear Hancock life-size desk from their booth. In my house. Nole and Janice schemed a little scheme and I am now the lucky owner of this piece (Bella doesn't agree) that I could not stop talking about at the show. HOLY MOLY!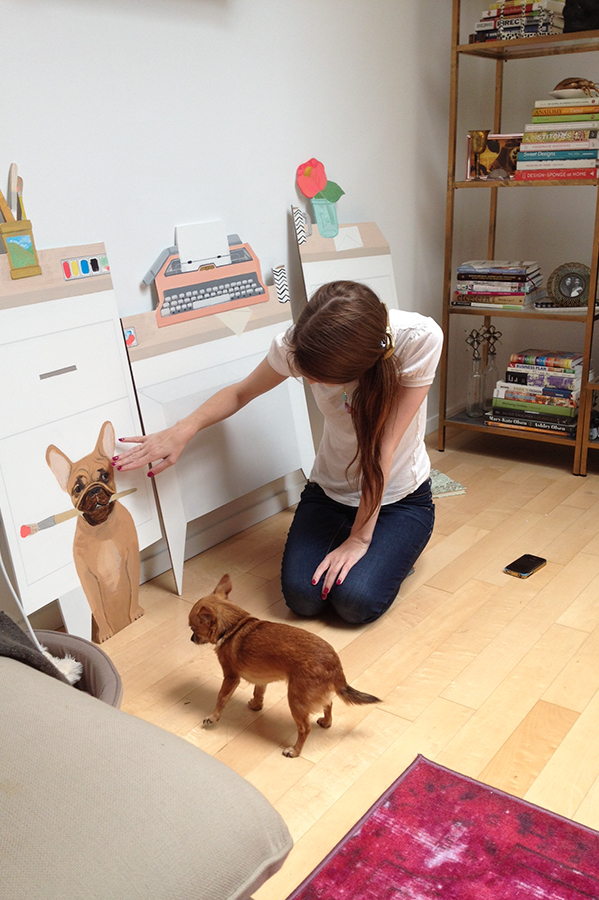 But back to that cake… you know, the only thing I actually asked for for my birthday. And it did in fact happen and man was it good. On Saturday, Jeff got to work on a hummingbird cake and he made the whole darn thing (cream cheese frosting and all) from scratch. There was one little mishap (he misread the cans he bought and added 40 oz. of pineapple…instead of 8). But with another trip to the store, he was on the right track and BAM! Cake. Let me tell you, this guy does not cook or bake, outside of boiling water for pasta and mixing a bloody mary. And the cake was INCREDIBLE! Just check out the evidence below.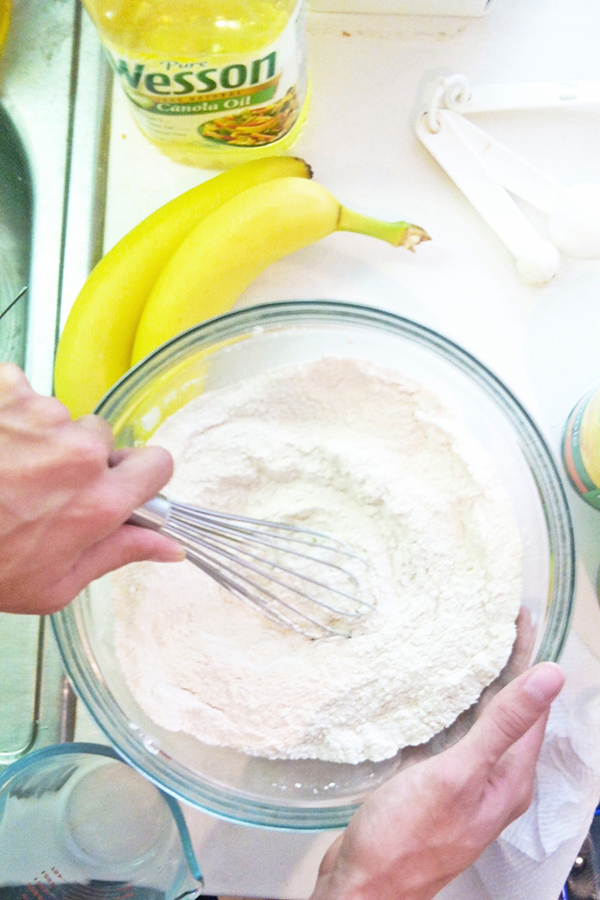 Wowza.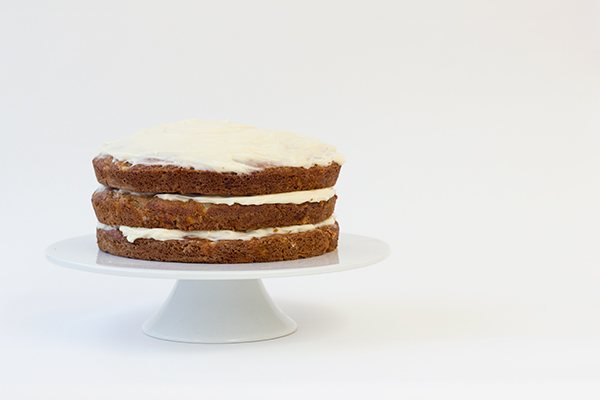 I'm a lucky girl, huh? He puts up with confetti on his feet and glitter on his dog, and I get a cake and a trip to my favorite place on Earth? I guess I'll keep him around for another year….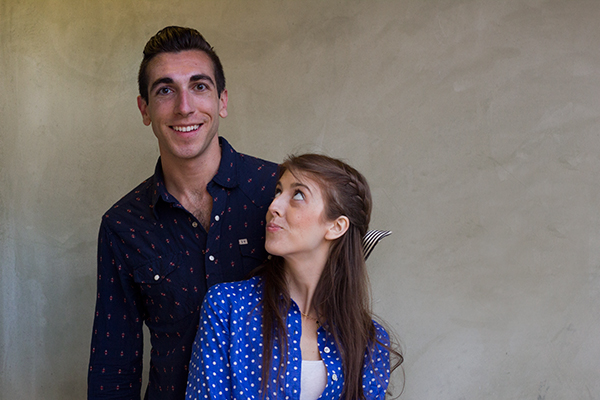 All Photos by Studio DIY
And that's a wrap on my special day (Ok, my special week.) We will now return to regular programing, until next year!
You can surprise someone on their birthday too! How about little streamer surprise, or a big ol' box of balloons?