This post is sponsored by Minted.
Oooh! Reliving this little non-traditional fiesta we had at Meet/Make/Do has me so excited for Cinco de Mayo! (Is it May yet!?) We partnered up with Minted to throw a make-your-own tacos dinner at the Ace Hotel. But we didn't want to go typical fiesta-style, we wanted a little something different! We stumbled upon some fantastic blue watercolor designs on Minted's site, paired 'em with a few other neutrals and popped it all with pink! BAM! A modern fiesta.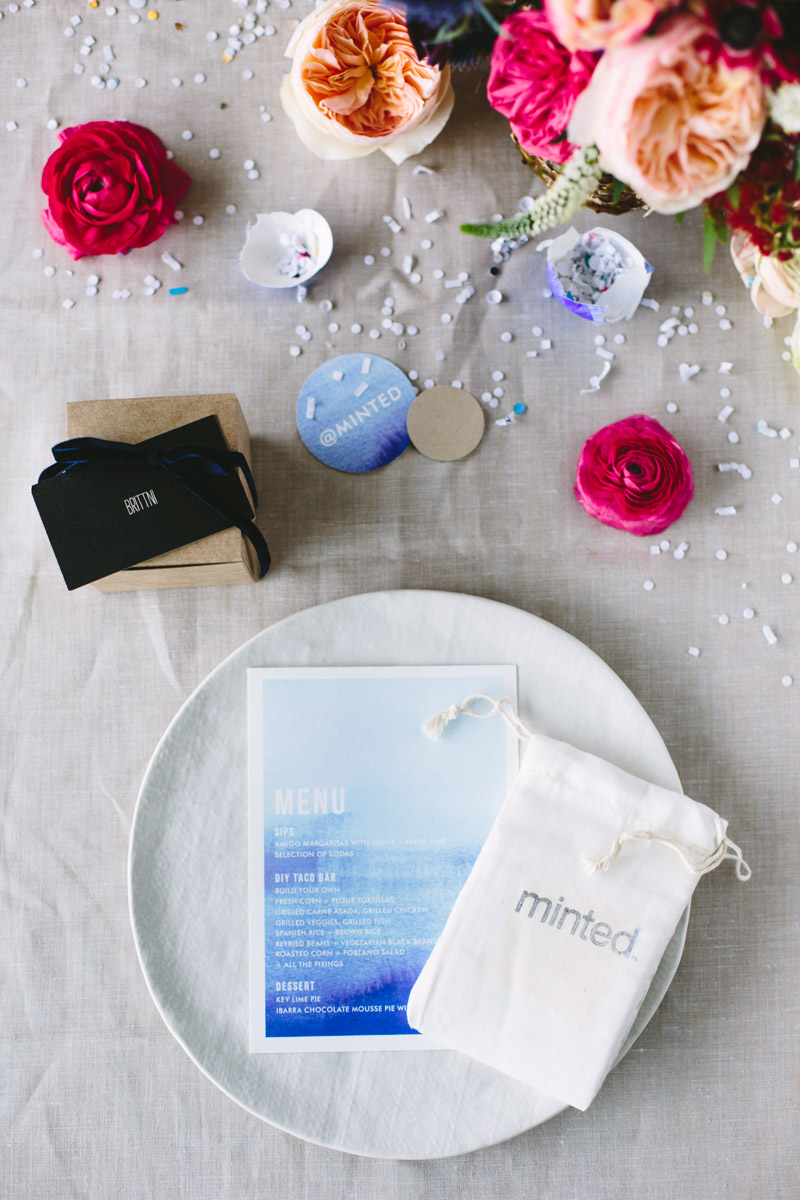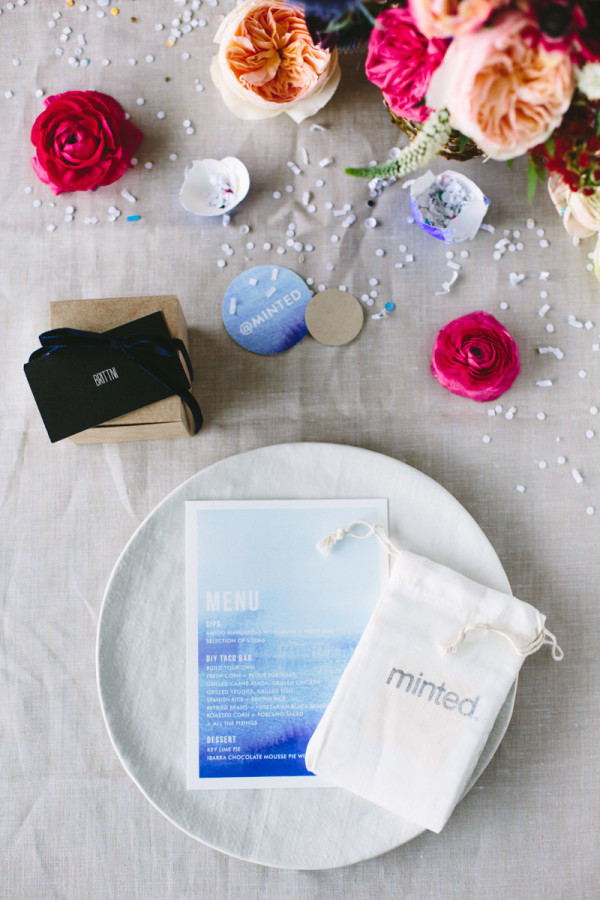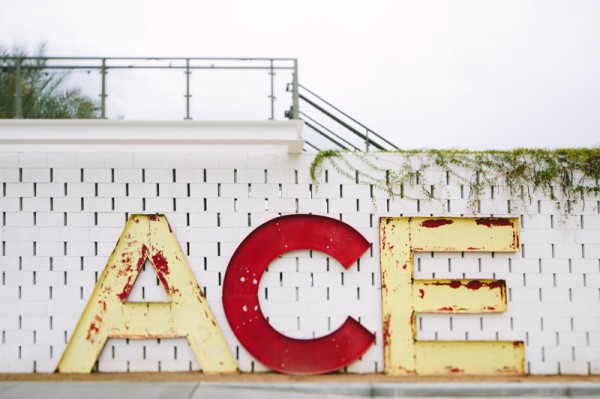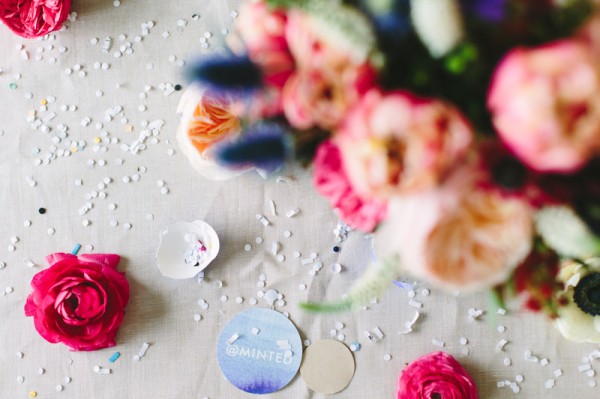 At any fiesta, cascarones are in order! We cracked some open for the table, and made our own giant confetti out of Minted cards and envelopes!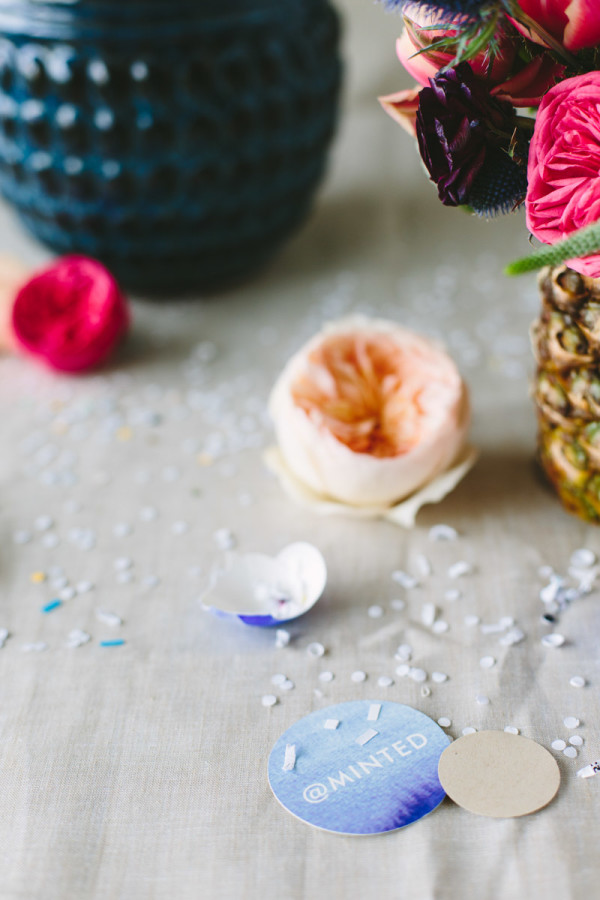 Each dinner guest got an art print and a set of mini art prints from Minted. The mini prints look so darn cute strung up on a garland!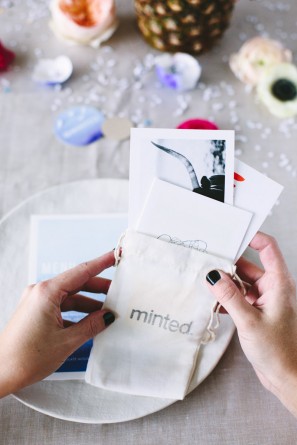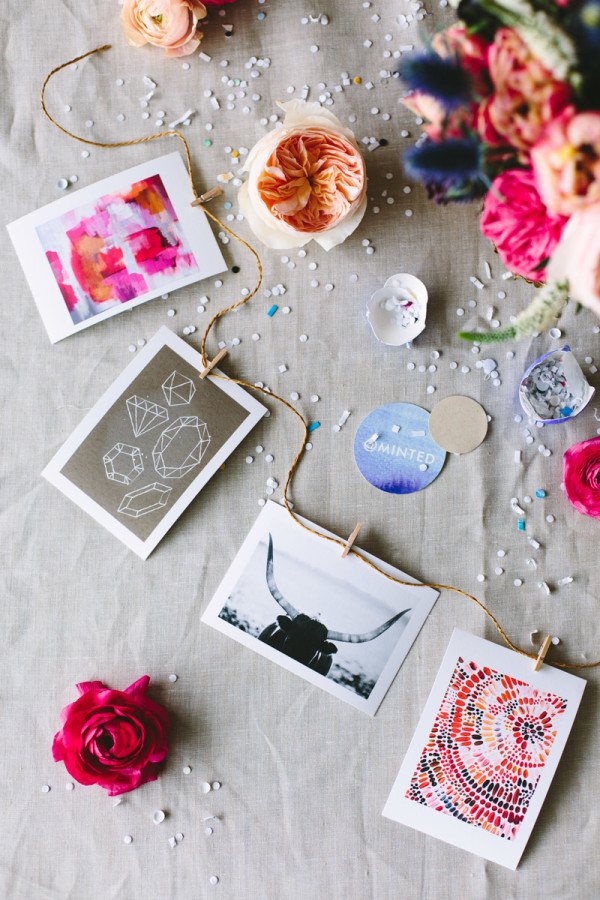 I'm mildly obsessed with papel picado, so I decided to turn our leftover cards to make my papel picado dreams come true! I used my Cricut to make these, but you could grab your scissors or x-acto and get crafty just as well!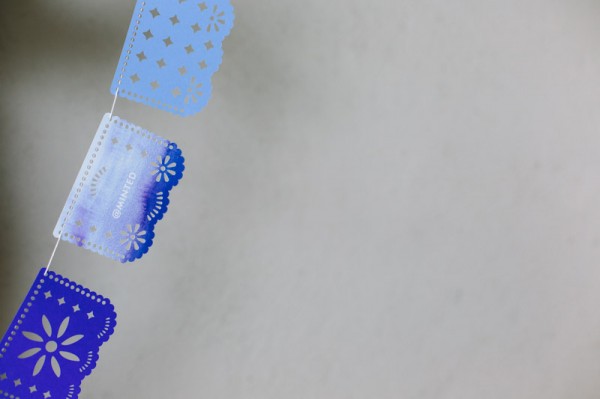 Every photo backdrop needs a piñata yes? I did a little ombre piñata makeover on this guy, which I'm sharing below if you'd like to do the same!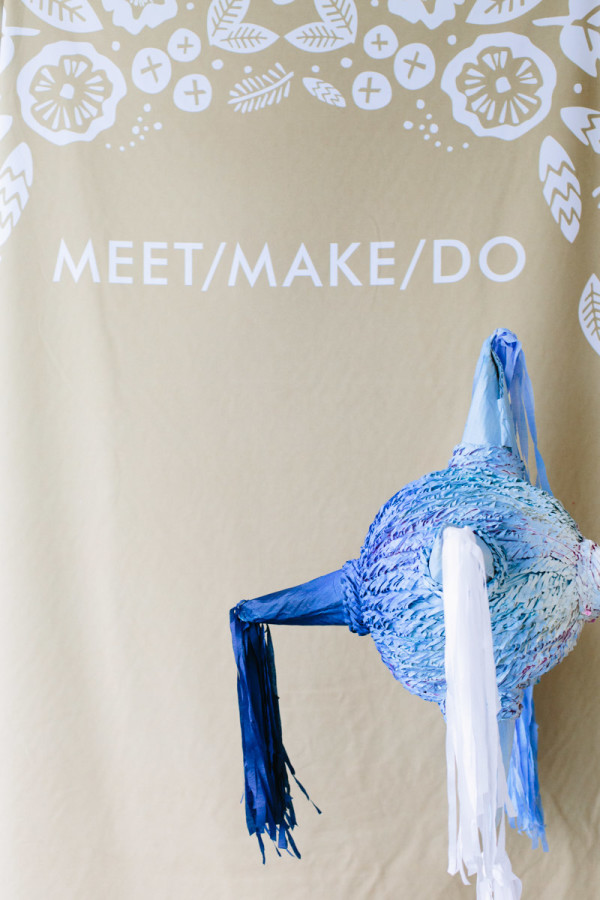 Start by deconstructing your piñata. Remove the tassels and if your has any mylar on it like mine did, remove that. It will reveal newspaper, but that's getting covered so it's A-ok!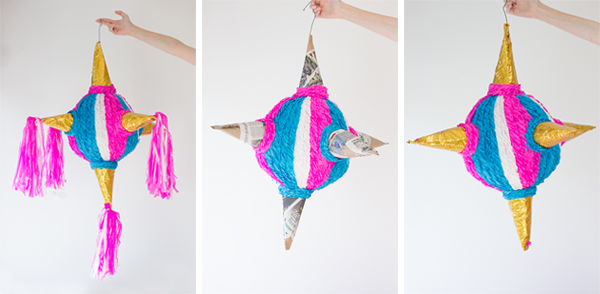 Then get your spray paint on! Start with your lightest color and cover the whole thing in it. If you're using a light color like white, it will take a lot of spray paint to cover the bright colors of most piñatas. Be patient! And if some colors are peaking through, it's no big deal… it won't be as noticeable once you ombre it. Do your middle color(s) next working your way up from the bottom. Hold the spray paint at least one or two feet away so the color fades a bit, rather than creating a hard line. Finally add a touch of your darkest color to the bottom of the piñata. Let dry. Done!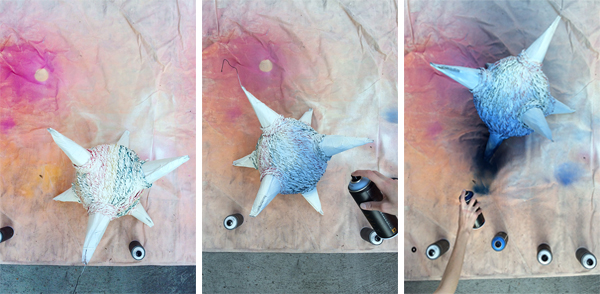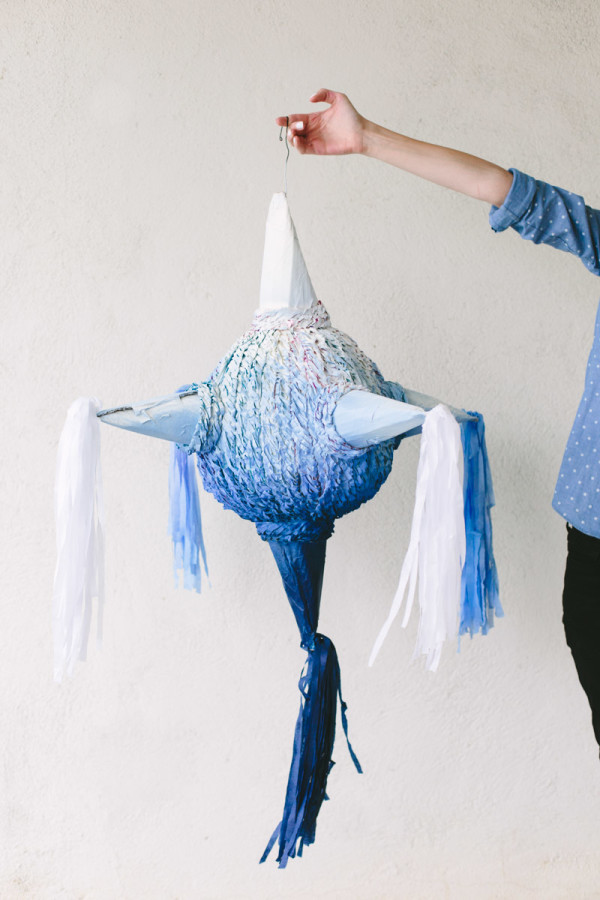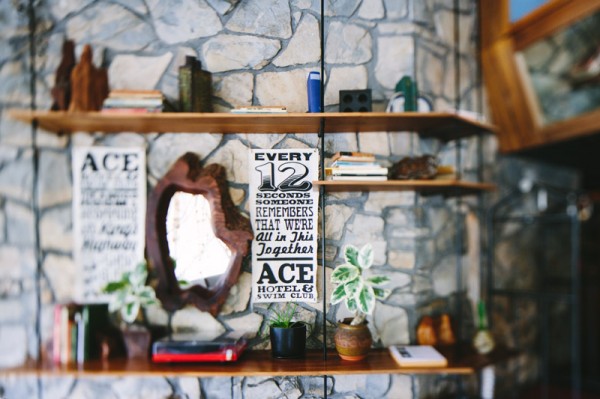 Group shot! Minus a few of us.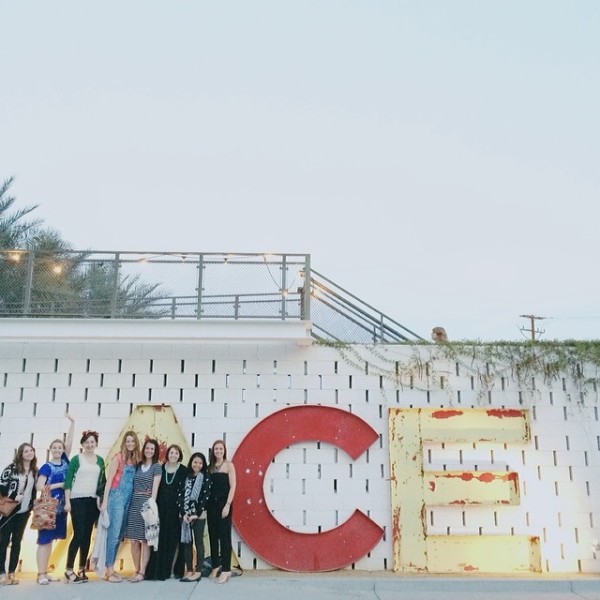 That pineapple vase you see peaking in everywhere? That was a Jenn creation! AMAZING, right!? We added mini-cacti in seed starters and some loose blooms, in addition to our confetti. Each little favor box held Mexican candy and a custom place card. (Pro tip: Always provide sugar. Ha!)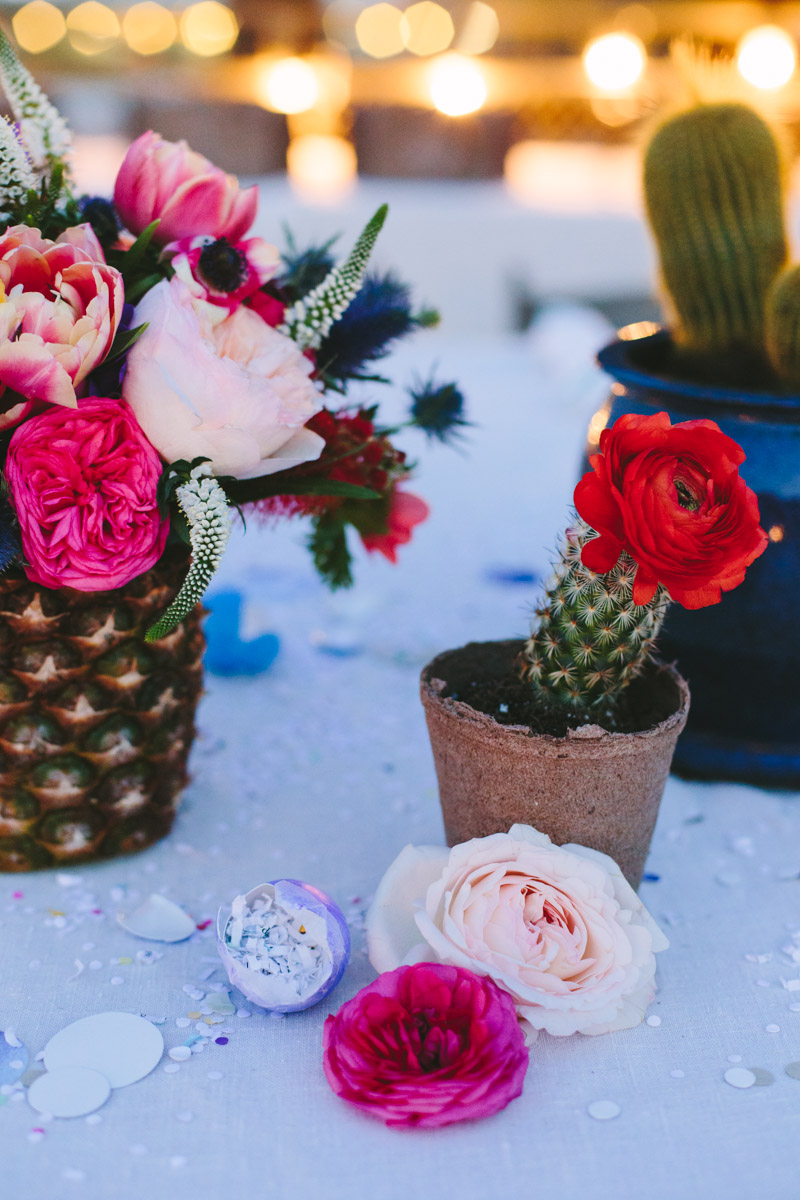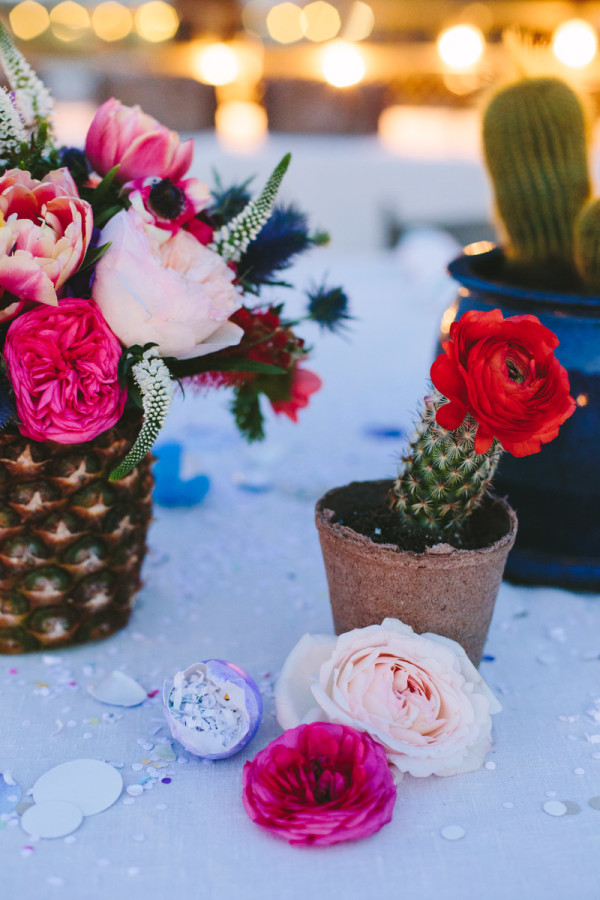 We sat down to dinner as the sun set and we had an awesome time chatting and chowing down! If you're ever in Palm Springs, you gotta check out the Ace, folks!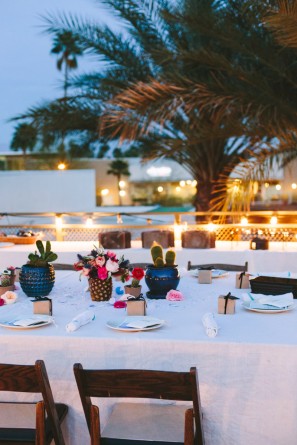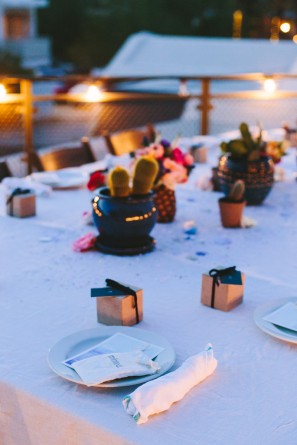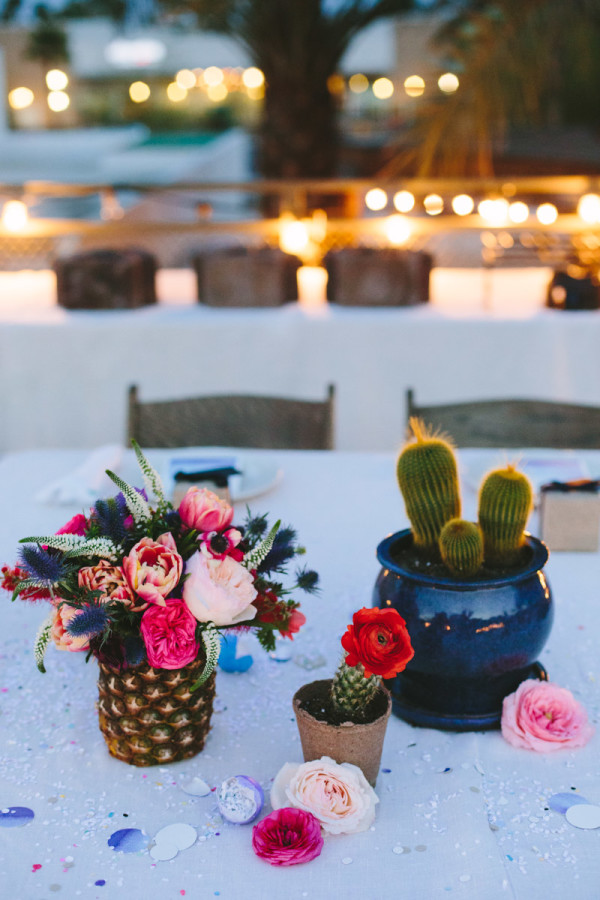 Step-by-Step Photos by Studio DIY, Group Shot via Chelsea's Instagram, All Other Photos by Mary Costa Photography
A quick recap of the Minted products we used. They were all so awesome and such great quality! That watercolor. It owns my heart!
Watercolor Menus / Watercolor Thank You Cards (For confetti + Papel Picado) / Place Cards / Custom Backdrop /
Kraft Boxes / Velvet Ribbon / Work Hard Art Print
Can someone just transport me back to that dinner right now!? A huge thank you to Minted for helping us throw such a fun dinner at Meet/Make/Do. You can't beat great guacamole, pineapple vases, ombre piñatas and pretty art prints, right!?

This DIY post is sponsored by Minted. All content and opinions are that of my own! Thank you for supporting the sponsors that keep the Studio DIY party going! Read more about my editorial policies here.