Happy Monday and Holy Moly!! Does the site look a little different ladies and gents!? That's right, Studio DIY has gone and gotten a little makeover. Ok, a huge makeover. But let me explain!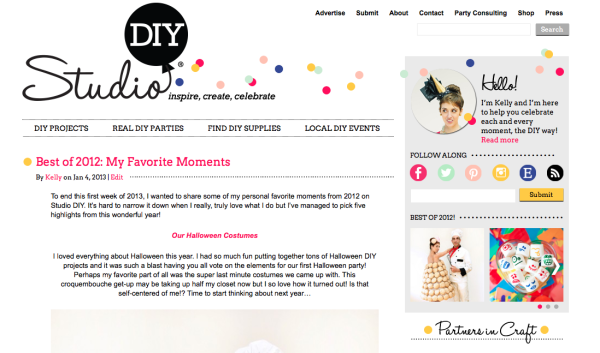 When I started Studio DIY, I was coming out of the wedding industry and had all intentions of making it primarily a wedding blog. I chose pale, feminine colors and swoopy fonts and then I went and fell in love with all parties, not just weddings! Since the focus of Studio DIY today is not at all as I had initially planned, but in the best of ways, it was time to give it a little more color and a lot more confetti! DUH! And here we have it, a brand spankin' new look that is ready to boogie down with you all day, every day!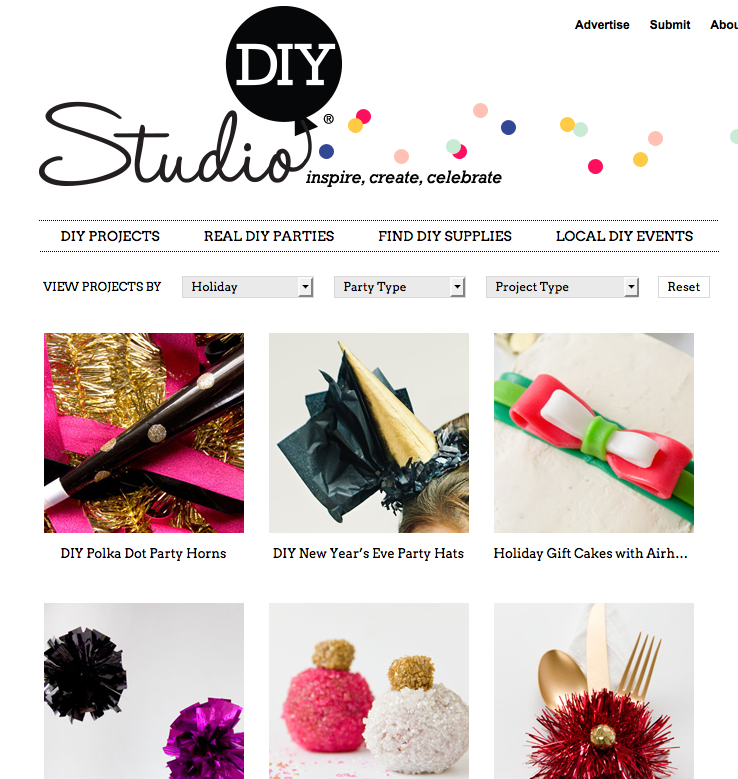 Let's just talk about some of the new features. Because I am obsessed. The new DIY project gallery allows you to search by holiday (because I love holidays in case you haven't noticed!), by party type or by project type! That makes it easy to sort through the hundreds of projects living their life right here! You can also get some inspiration from real life parties over here. BAM! Looking for some craftiness in your local area? Well, folks, head on over here and check out the schnazy new map that has all the info on craft events in your area!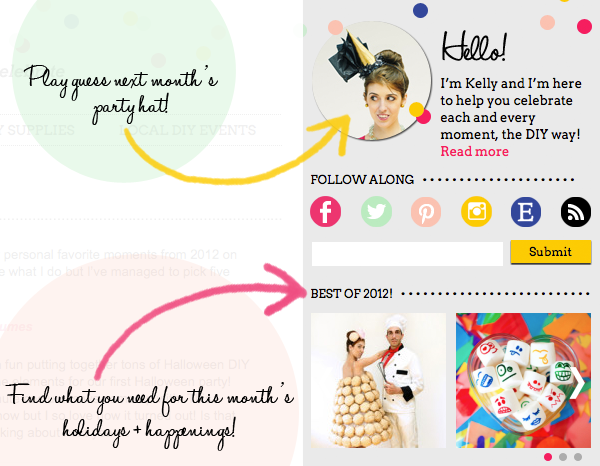 Jumping over to the sidebar, every month I'll be changing out that little "Best of 2012" area so you can find the perfect projects for all the upcoming holidays and happenings you're planning for. Get ready for a little Valentine love up there come February! And if you look way up top you'll see shop. That fun addition will be coming at you shortly! One thing at a time here, right?
Of course all of these festiveness couldn't be possible without my trusty team of professional awesome makers. Can we give a big confetti throwing thank you to Ms. Amanda Habbershaw who designed this here site and blew my MIND with the new branding, Angie Shields who coded this beauty and Mary Costa who's responsible for all the crazy wonderful photos you see of moi throughout the pages of the site and in the sidebar (That one's going to magically change each month, watch!)! They all are rockstars.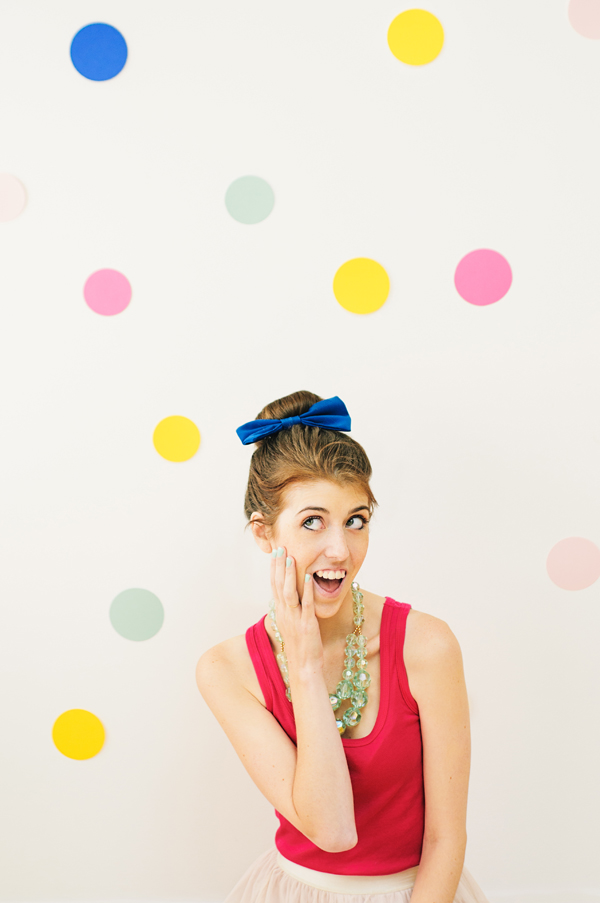 Photo by Mary Costa Photography
And now that I've written a novel because that's much more effective than what I really want to say, WOOOOHOOO! I'll let you get to exploring and I'll be back tomorrow with the usually programming! 2013 is gonna be a real party, people, and I'm bringing the balloons.