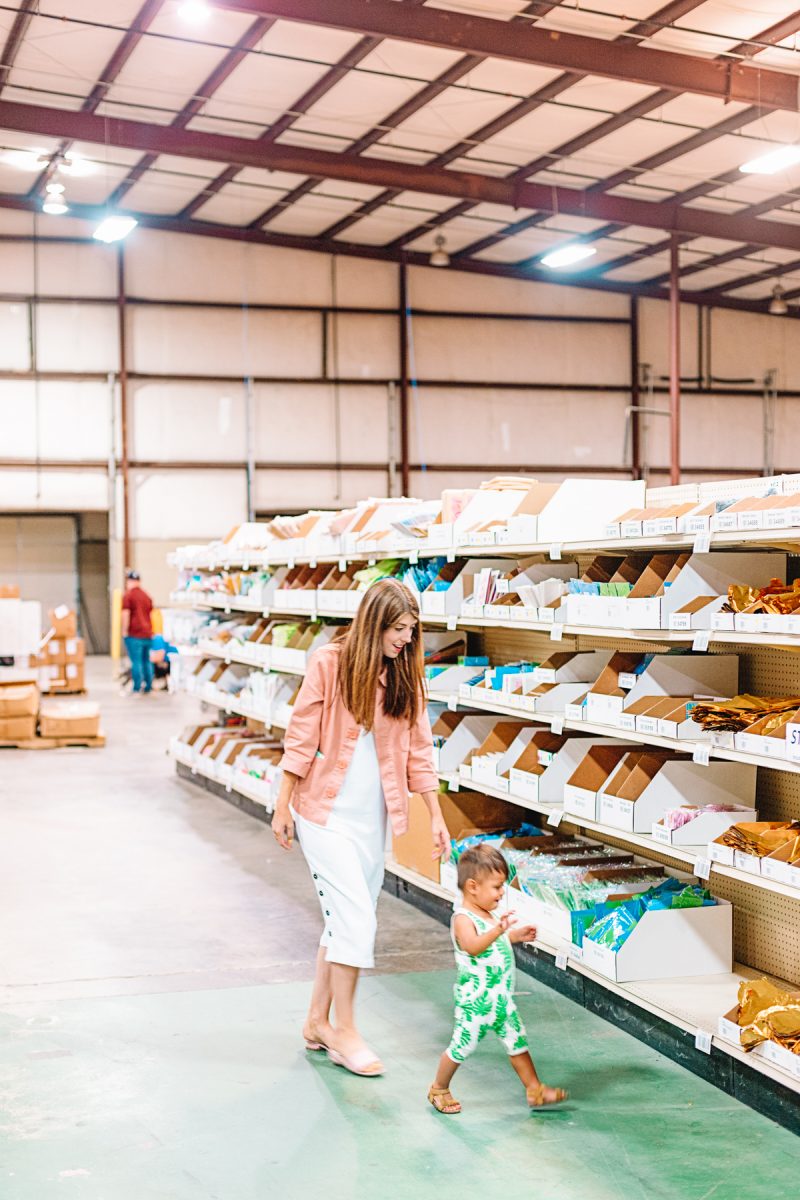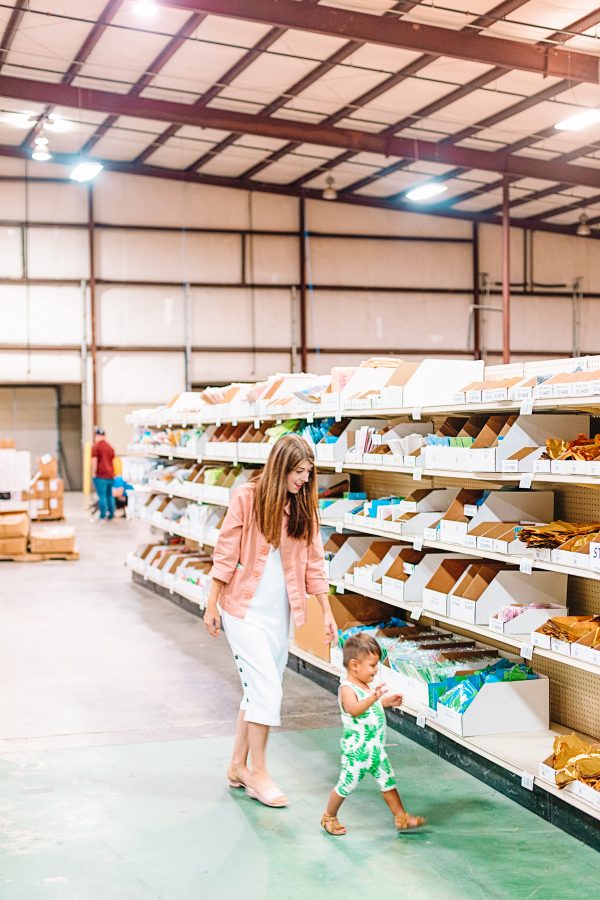 A few weeks ago, we headed to Bowling Green, Kentucky to check in on our warehouse and meet with our production team! We do this a few times a year. It helps us work through product designs and samples quickly and plan new product lines, plus it's always SO fun to get to see all the current products on the shelves. I pinch myself a lot in this business, but seeing my logo on actual products, stacked on shelves or boxed up in hundreds of boxes is one of the biggest "Is this real life!?" moments I have. So this time, we snapped a few photos so you guys could get a little peek too! I always love seeing the behind-the-scenes of companies I follow, so hopefully you do too! =)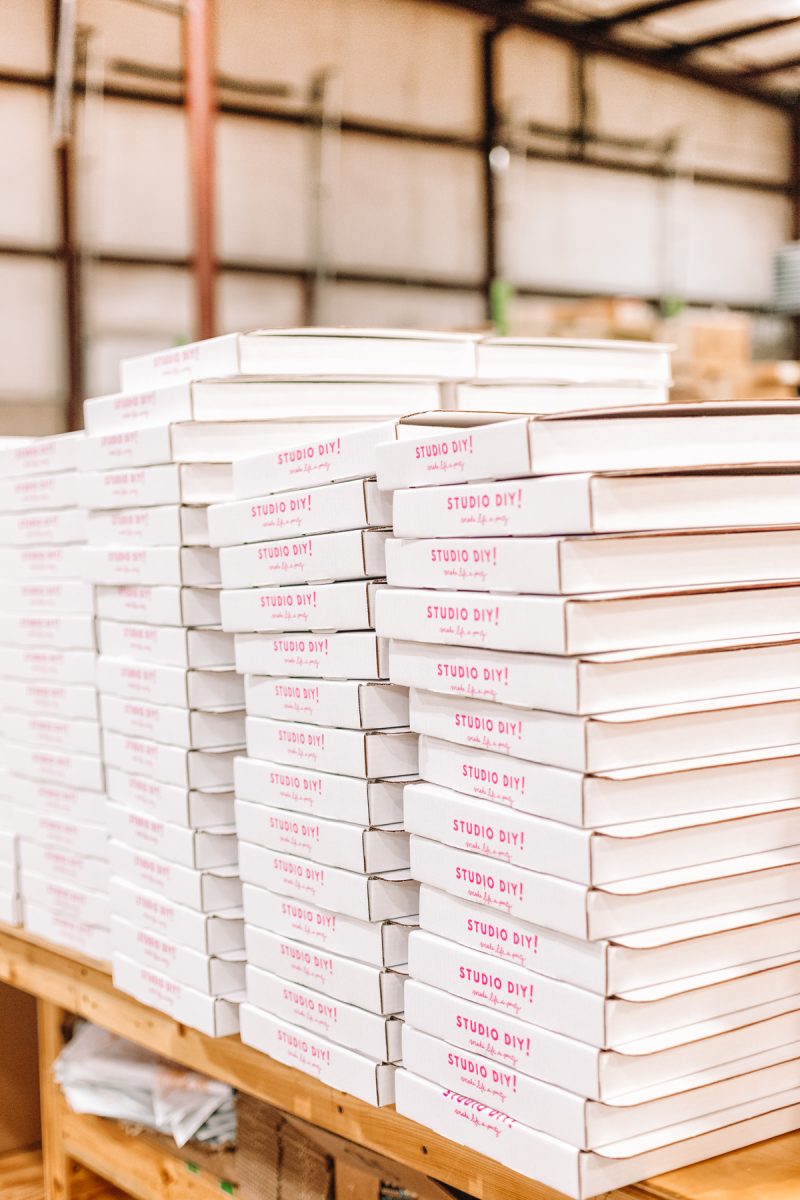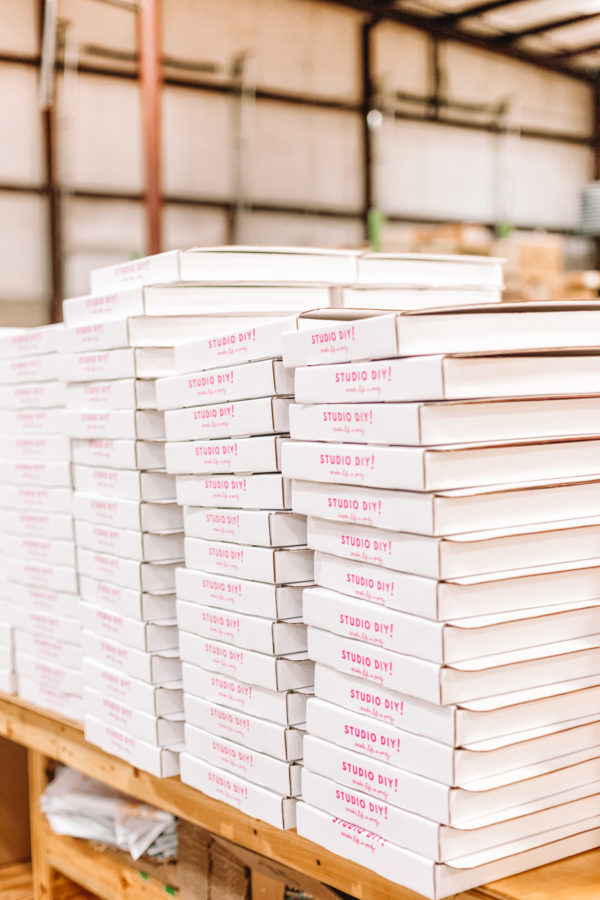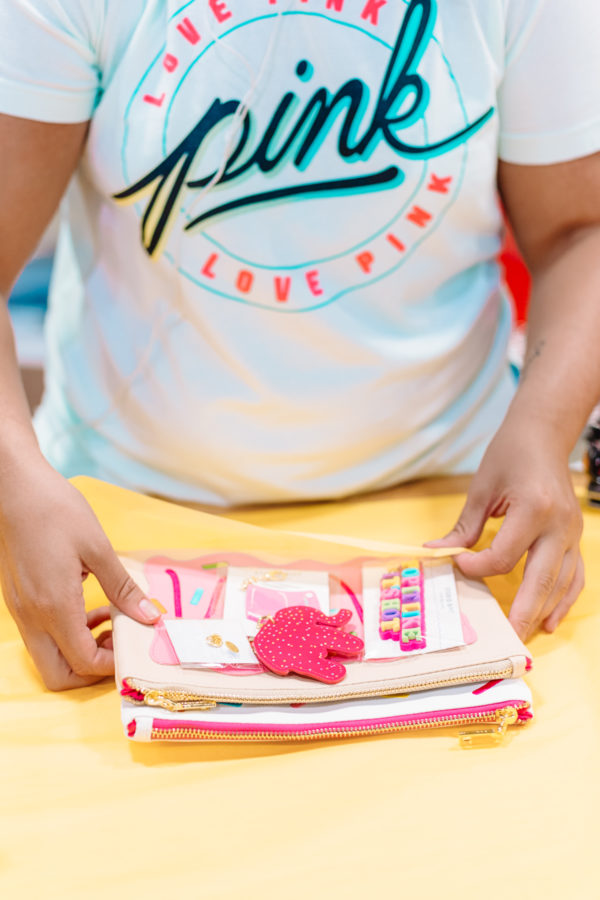 Each order is hand-picked and hand-packed by our team. When I pop into the warehouse, I often write out some personal thank you notes and they stick them in random packages! If you ever get one, send me a photo!!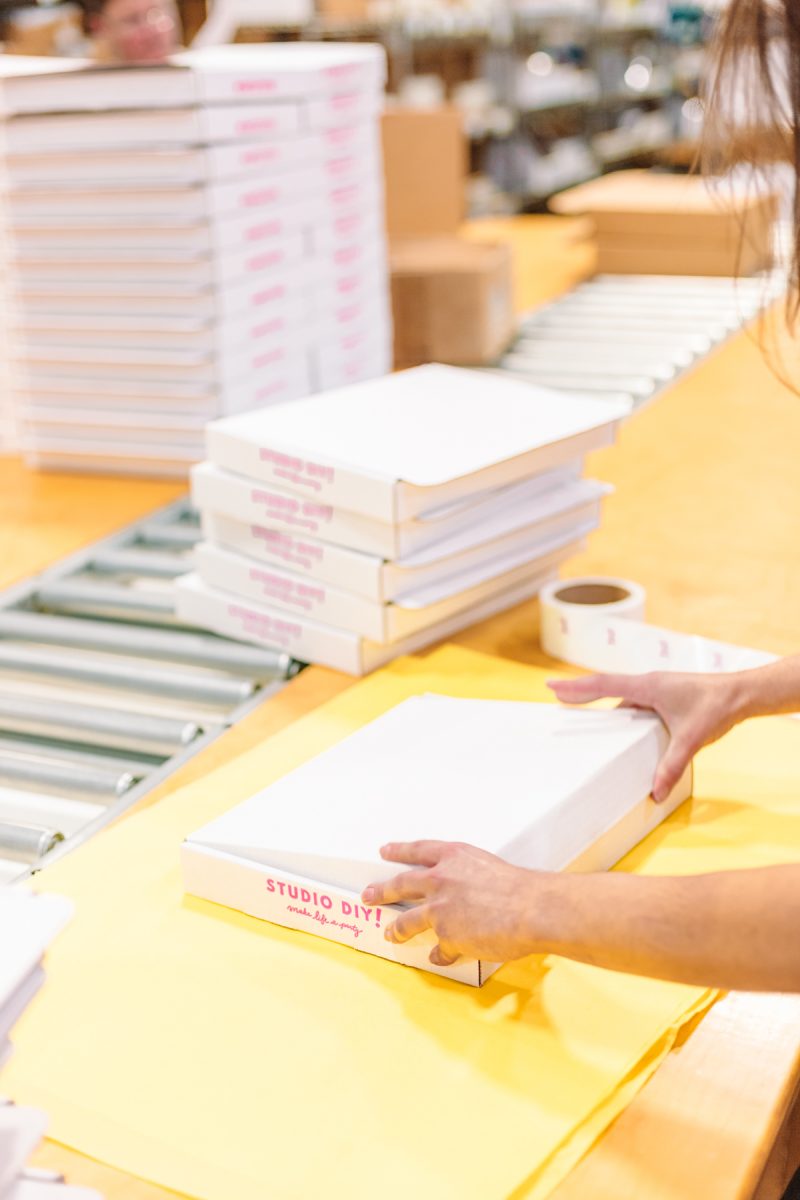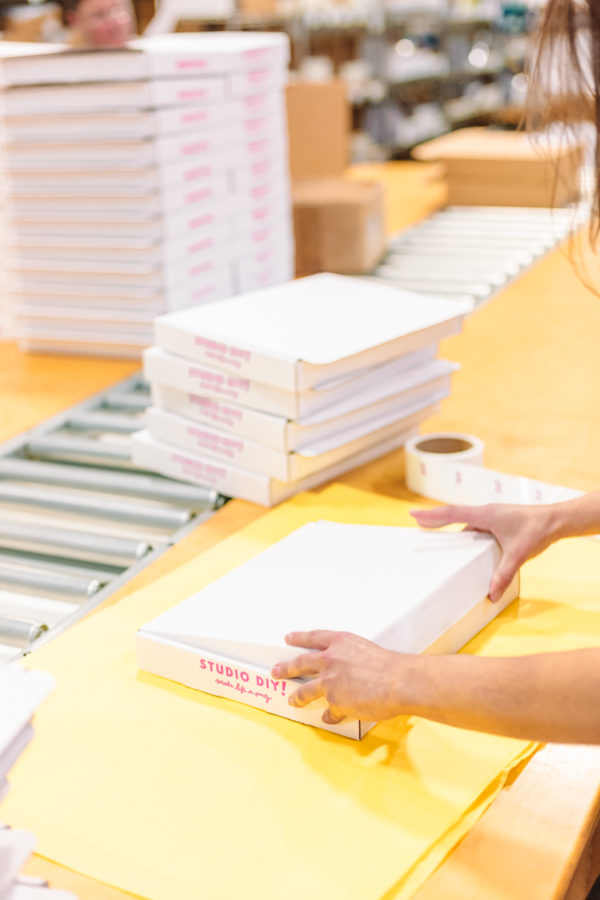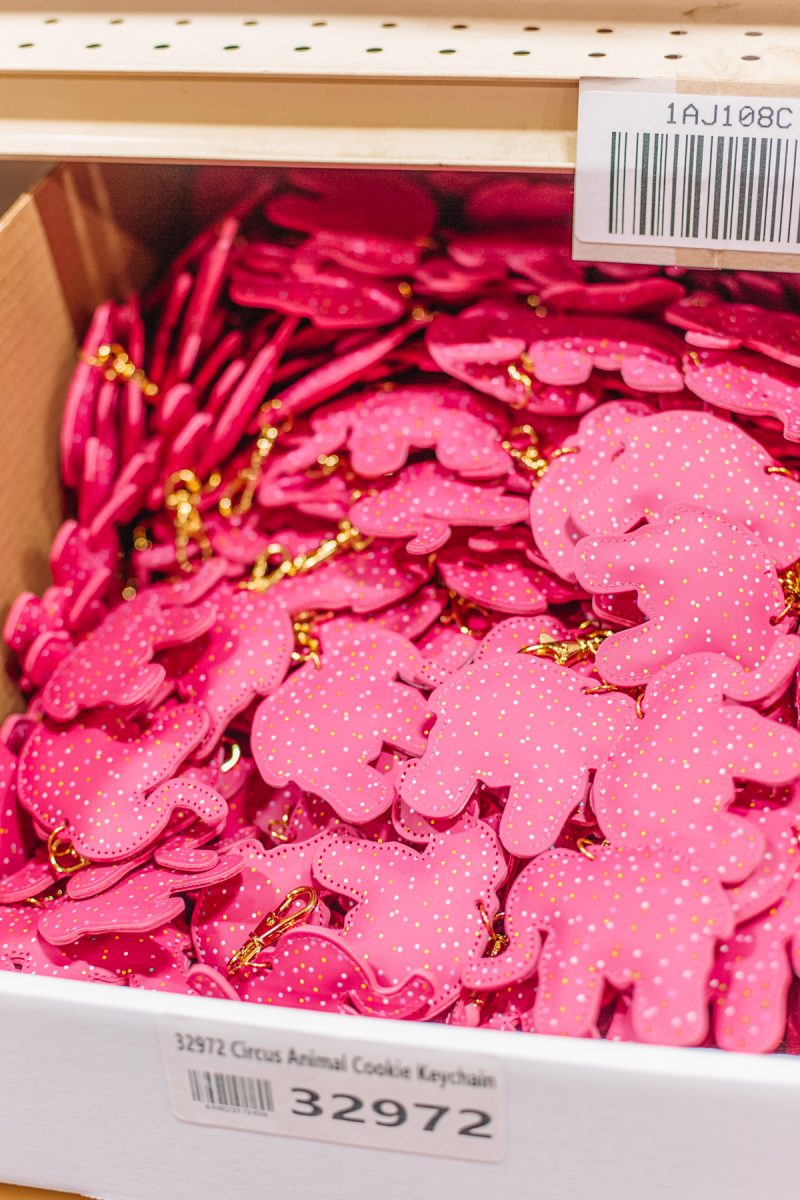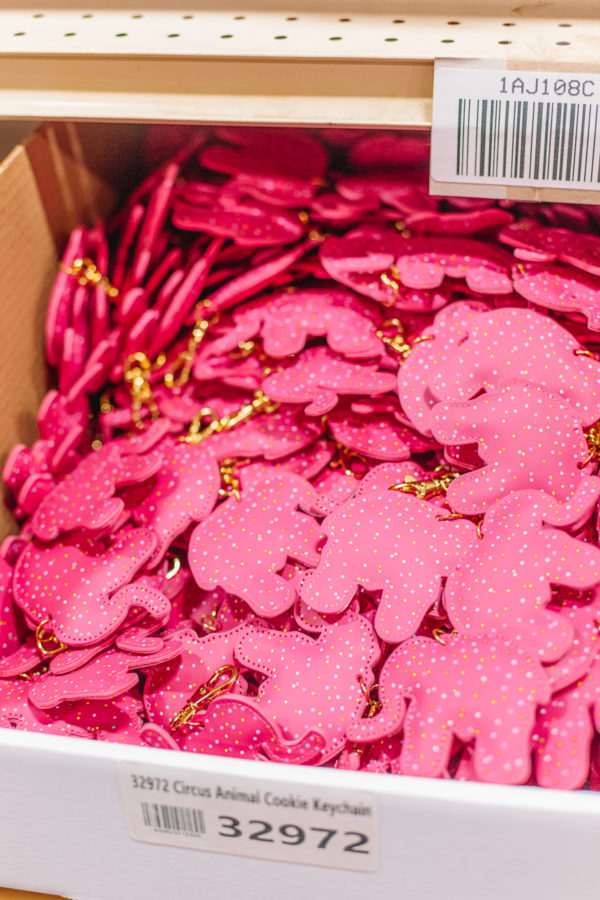 It was really fun to get to bring Arlo this time to the warehouse. I know he's still so little and won't remember, but getting to see him walk through the aisles of our products felt like the first time I got to "show" him how hard work can pay off!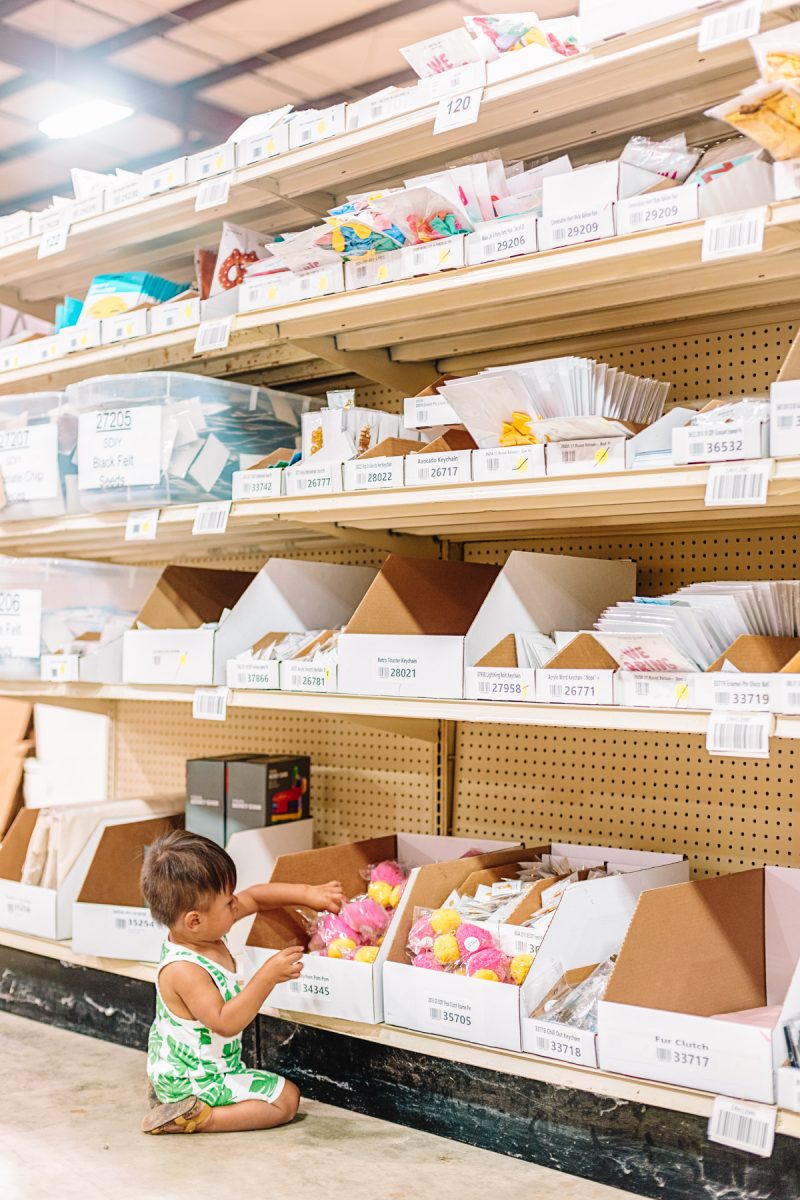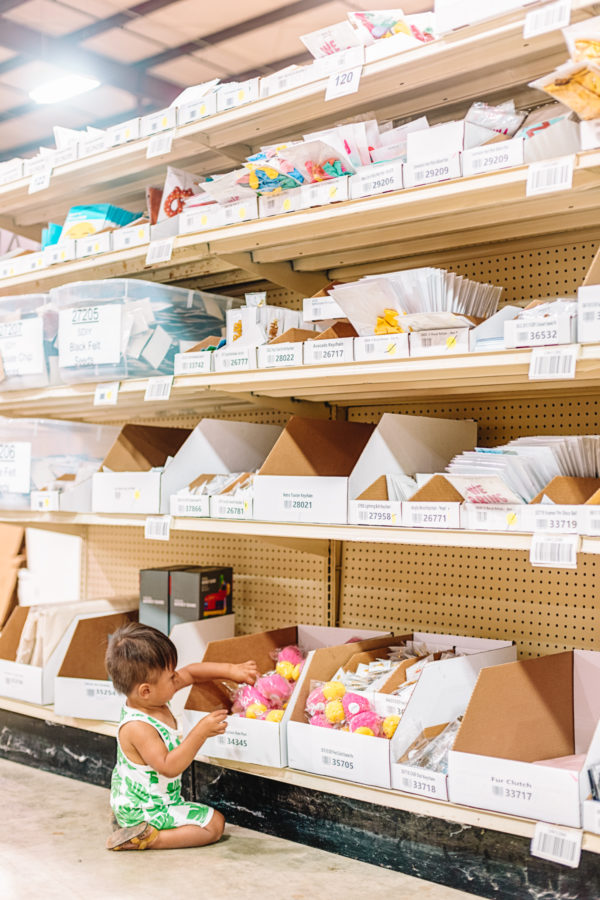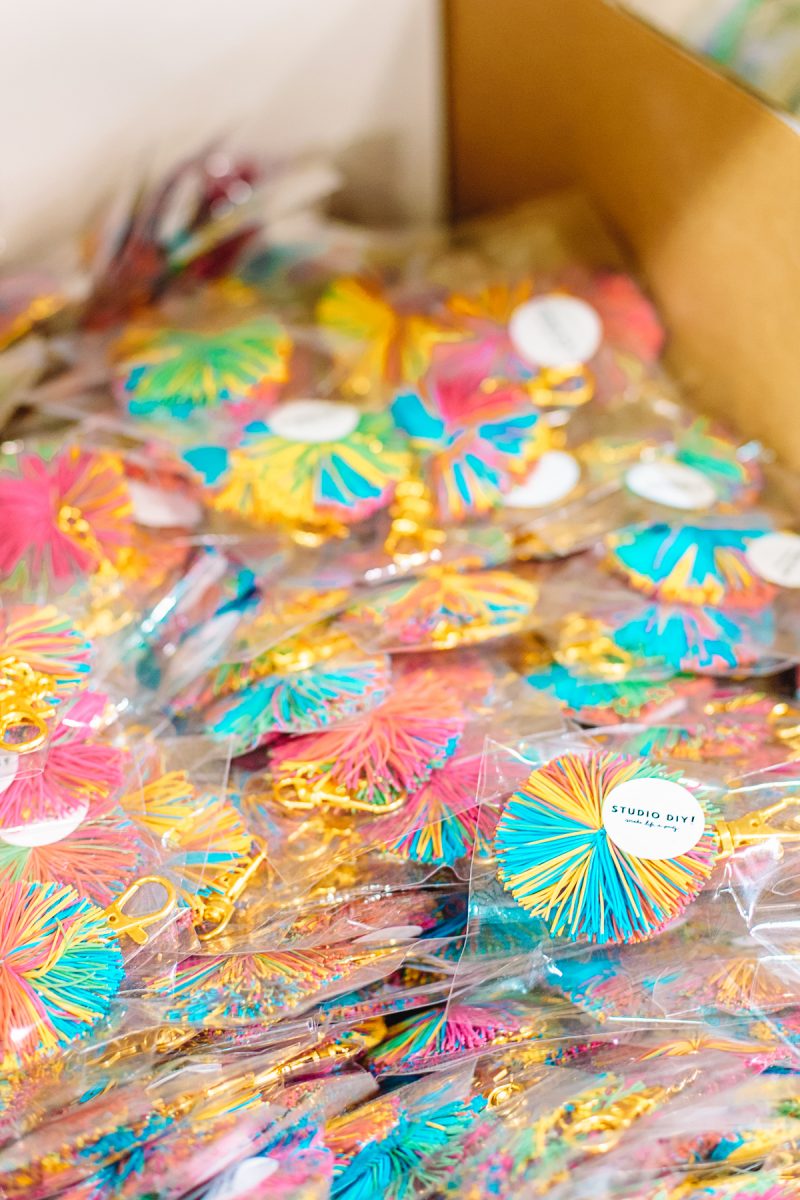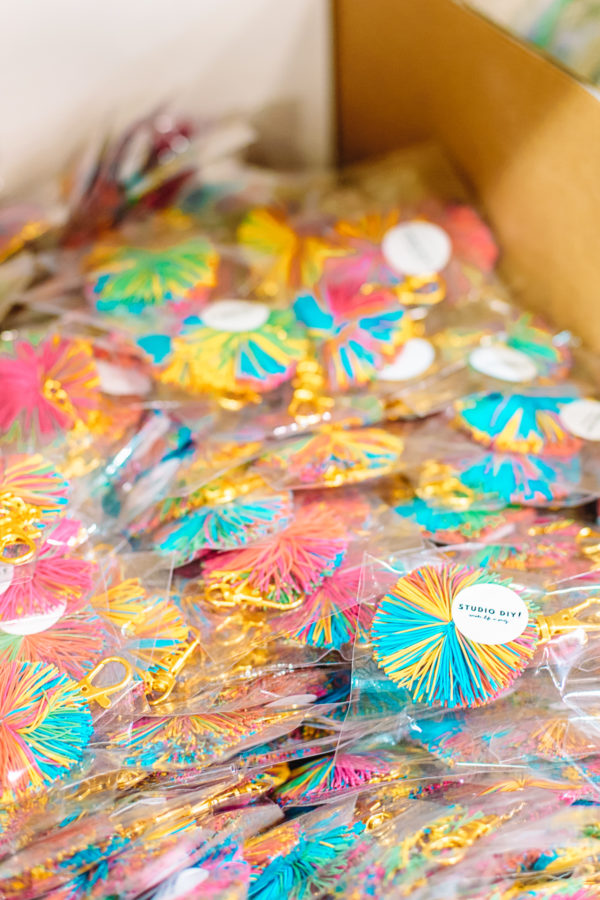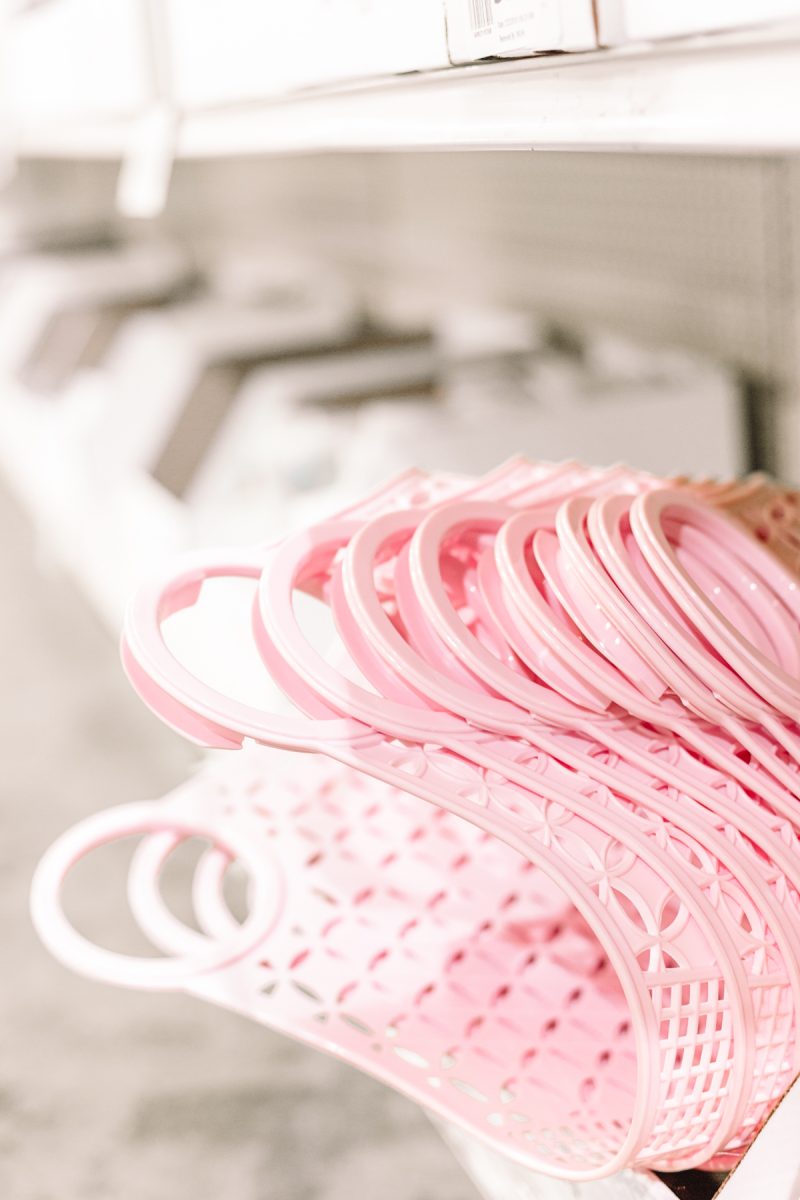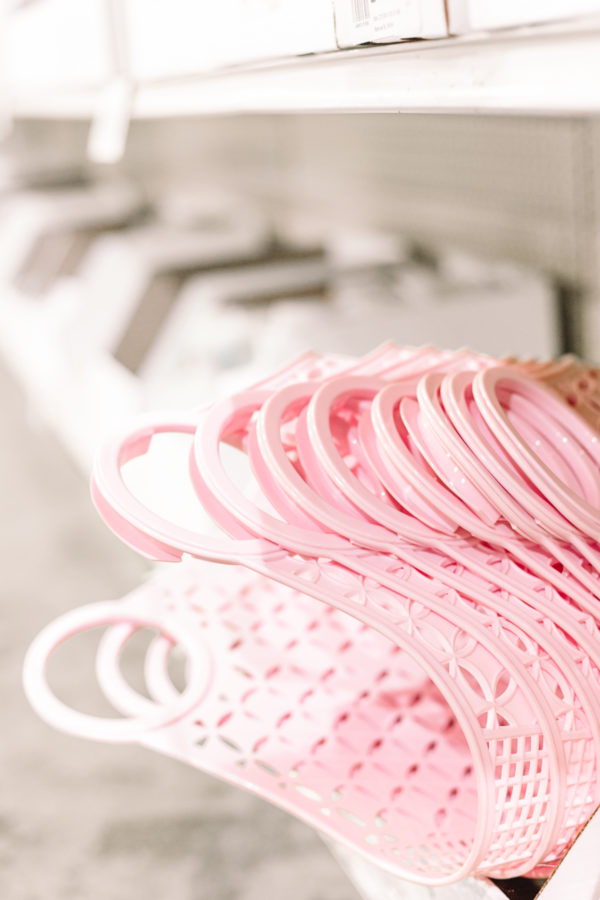 The Can't Clutch This boxes were one of the very first things we designed! I gotta find all the iterations it went through, there had to of been 50. I am always pushing our team to find ways to add more and brighter colors, which can be tough when it comes to product design. But we always want to get it JUST right!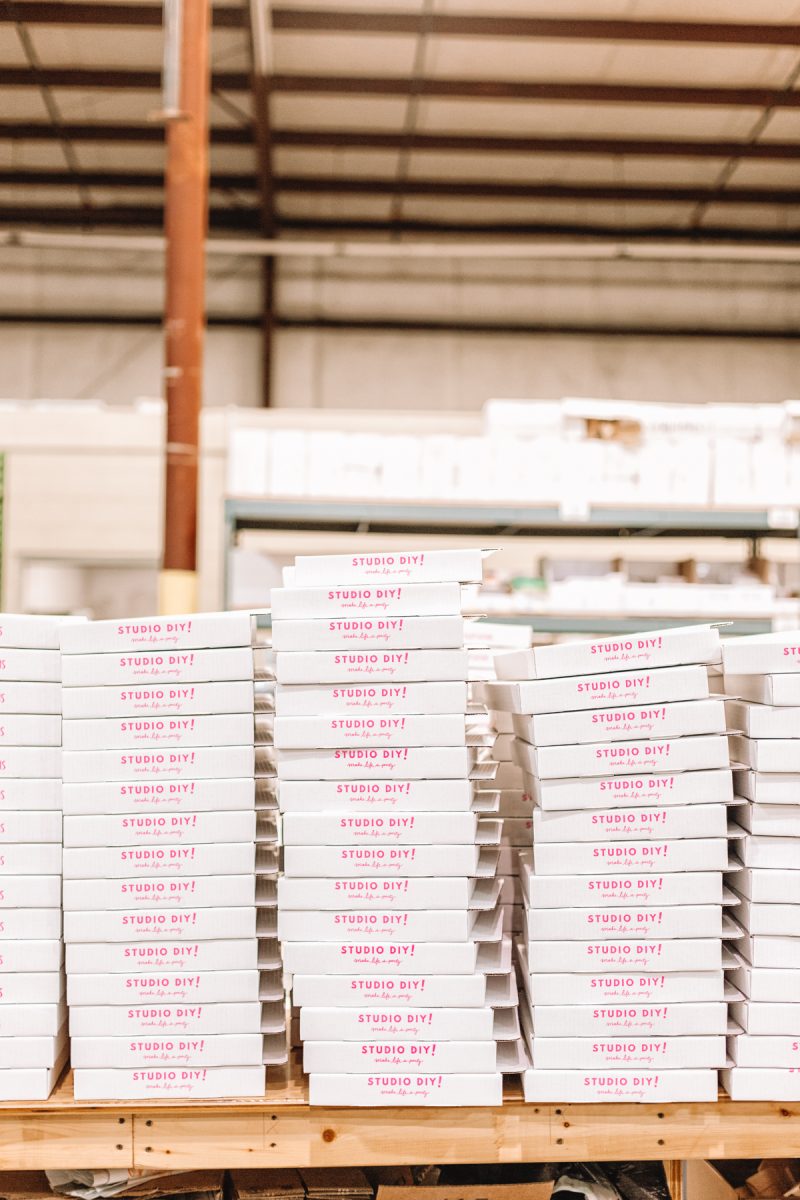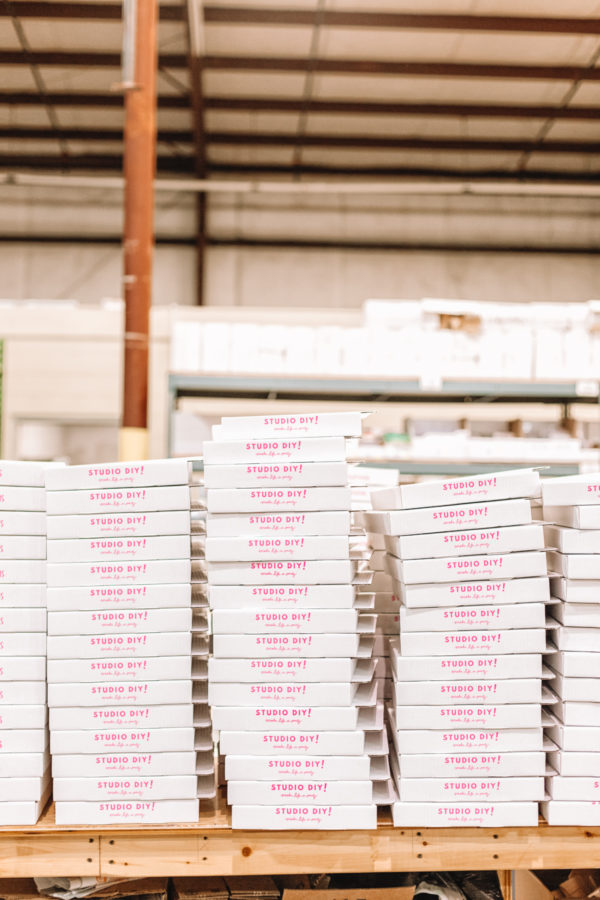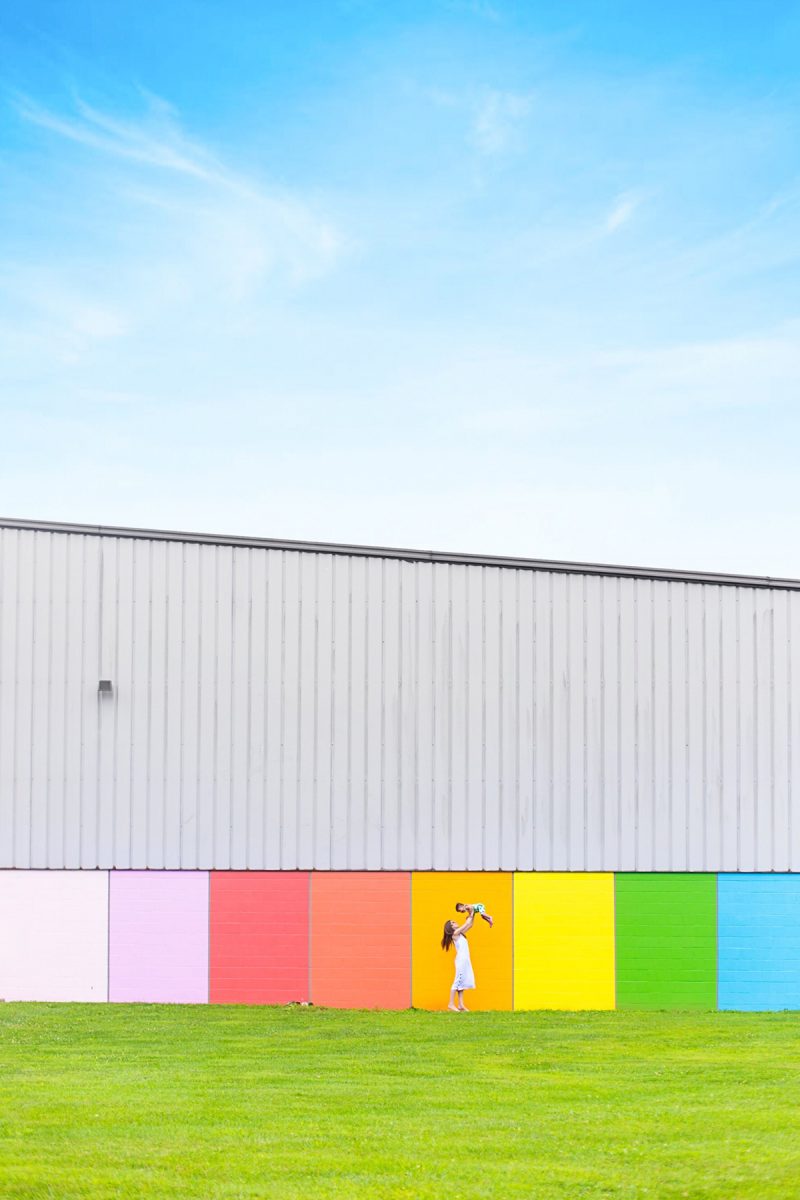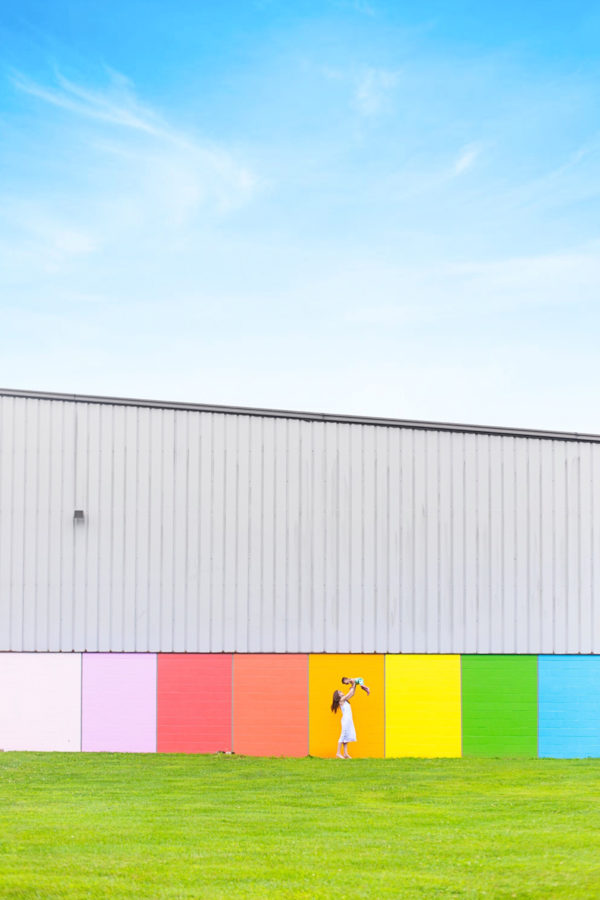 Photos by Jeff Mindell
And yes, there IS a rainbow painted on the side of it! =) How fitting, huh!? Do you like seeing these kinds of posts?? Let me know what other behind-the-scenes product stuff you'd like to see!