Today's party is a very special one… I happen to know the host! I work with Juli (better known as The Garter Girl) over at United With Love and she's sharing the darling birthday party she threw for her daughter Amory. This cupcake inspired party is choc-full of DIY projects and it's primarily pink palette makes it the perfect inspiration for any Valentine's Day parties you're planning too!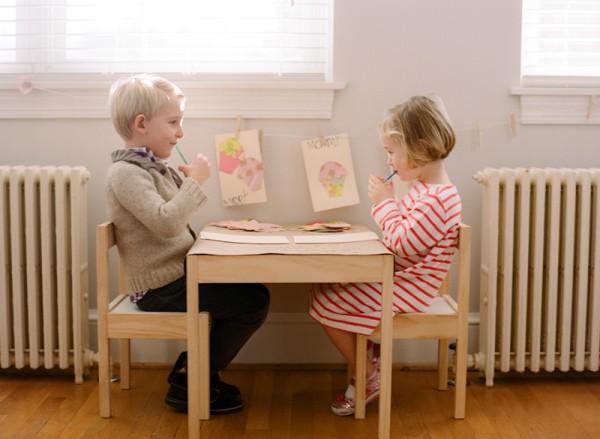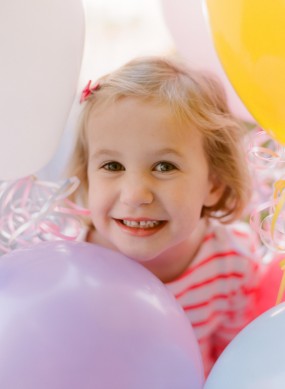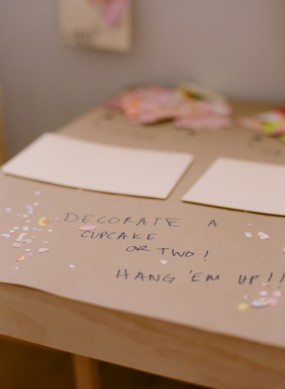 From Juli, "Amory really wanted an activity for the guests, she wanted to make paper cupcakes. We cut out cupcake tops and bottoms from scrap booking paper and let the kids glue them together and hang on a make shift clothes line."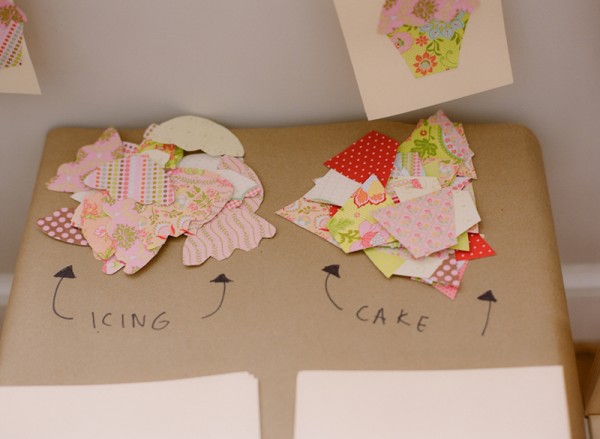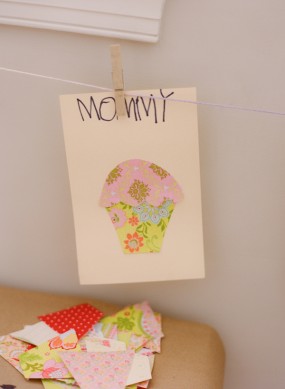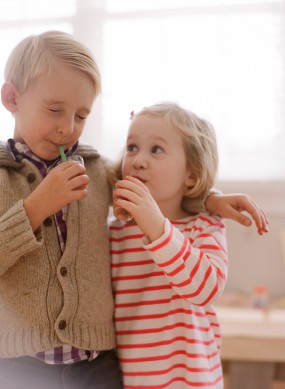 "The biggest thing that I DIYed was the cupcake liners. I knew that I didn't have a lot of time to plan this party, so I picked one major decoration item and just ran with it. Amory and I made the cupcake liner garland together. I bought all different sized and color cupcake liners and strung them together in a random pattern with long pieces of yarn and a tapestry needle. I tied a knot at one end of the yarn to start and put the needle on the other. I poked holes in the bottoms of the liners and threaded them through the yarn. It is important that you thread the liners top to top and bottom to bottom to avoid the liners from nesting. I hung them on the wall with removable wall puddy from 3M."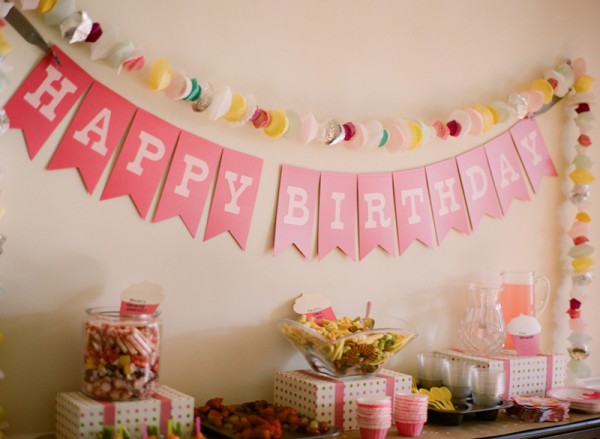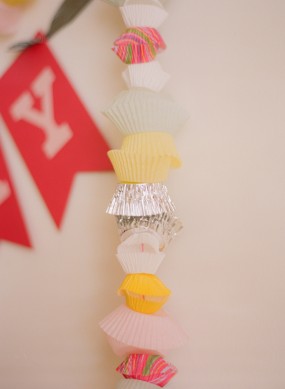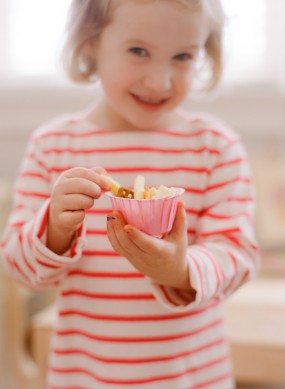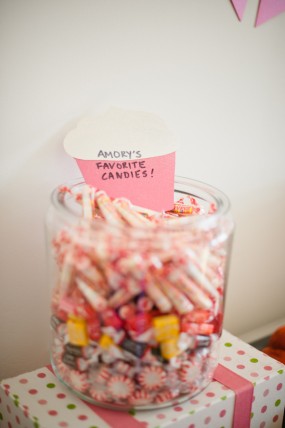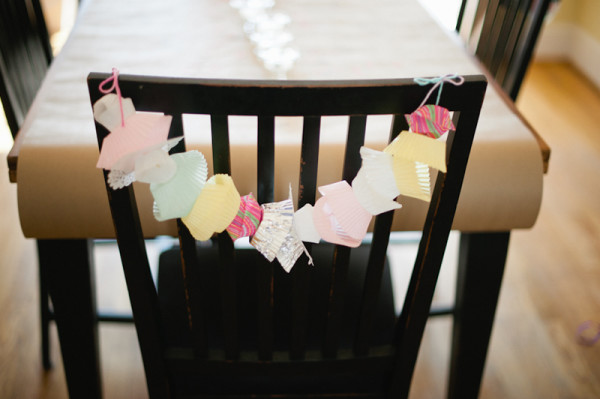 "The kids made their own treats. Amory and I baked cupcakes and let them decorate as many as they wanted. Most just enjoyed eating the icing right out of the bag. I put store bought icing in sandwich sized plastic bags and snipped the ends to create mini icing bags. I tied the ends with a ribbon to make them look prettier. I put sprinkles in salt and pepper shakers and displayed the undecorated cupcakes in a cardboard cupcake stand. Amory glued some ribbon around the cupcake stand to make it more festive."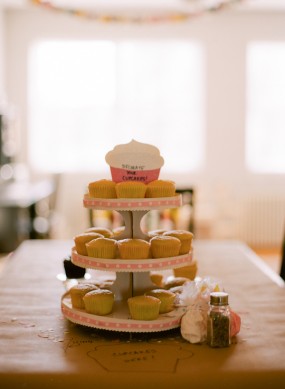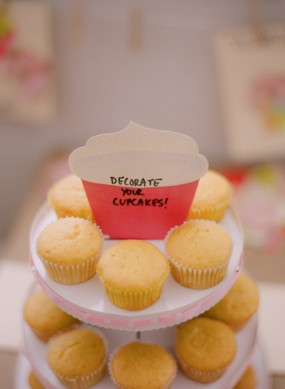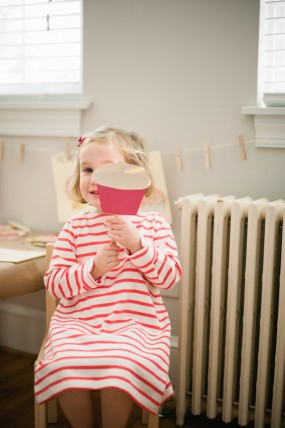 These little cupcake props from Say Cheese Paper Props were a great idea for favors, especially coming from a birthday girl who's clearly made for the camera!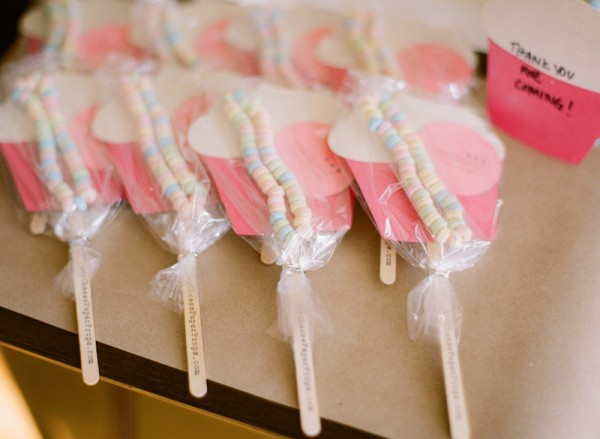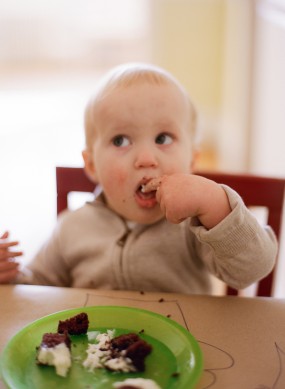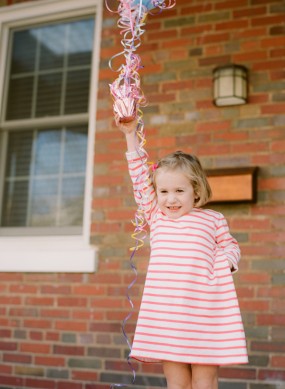 All Photos by Abby Jiu Photography
I absolutely love that Juli involved Amory in so many of the party's crafty preparation… clearly she's inherited her mom's creative genes!
Participating Vendors
Design Concept: Couture Parties
Cupcake Props, Signs and Birthday Banner: Say Cheese Paper Props
Crafting your own event details? The craft supply guide has all the supplies you'll need! Or perhaps you're looking for something handmade for your upcoming party? Head on over to the handmade vendor guide, too!