Did you all enjoy the first weekend of the Olympics!? I don't think our TV has seen another channel since it started. I hope you had awesome Opening Ceremonies parties, but if you didn't throw one and are regretting it, there's no reason you can't throw an Olympic bash during the next two weeks! So I've put together a little party supply guide to help you out. You could also just buy these items to decorate the couch (and food your eating on the couch) while you're glued to it every night. It's ok to admit it, I am. Happy shopping!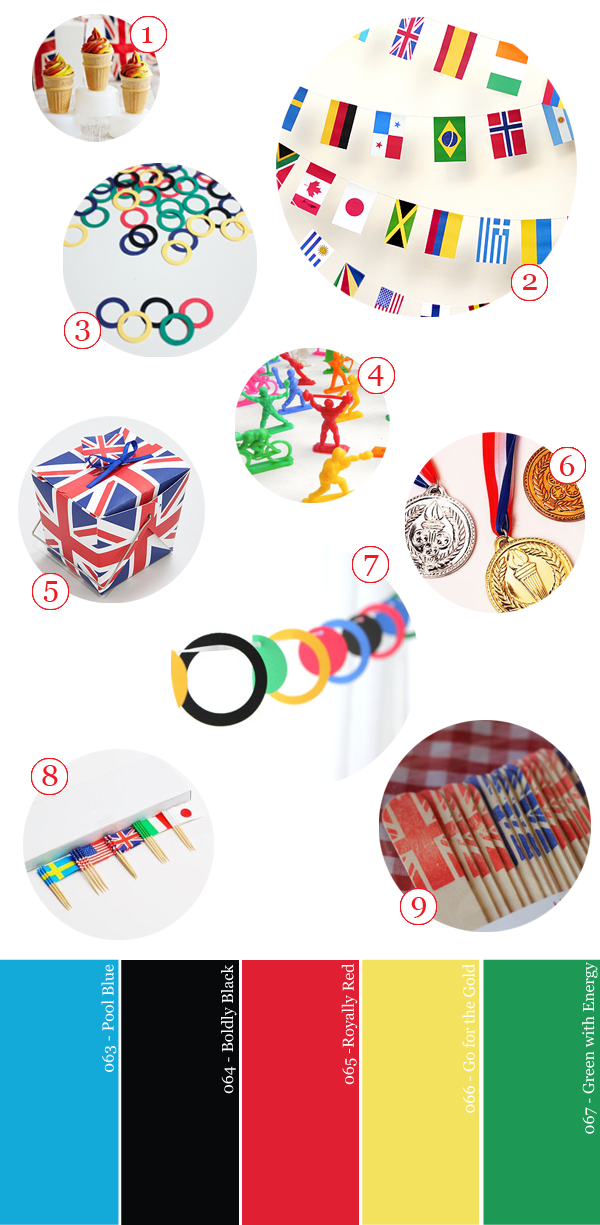 Olympics Party Supply Guide
1. Olympic Torch Cupcakes Recipe from Good Food Channel
2. Printable World Flags from Mr. Printables
3. Olympic Ring Confetti from All for Mom
4. Vintage Mini Olympic Sports Figures from Nuchyk
5. Union Jack Take-Out Boxes from World Market
6. Olympic Medals from Amazon

7. Olympic Ring Garland from GFetti
8. World Flag Picks from Amazon

9. Union Jack Party Forks from The Kids' Table
Don't forget to check out the vendor guides for a full listing of handmade vendors and craft suppliers!