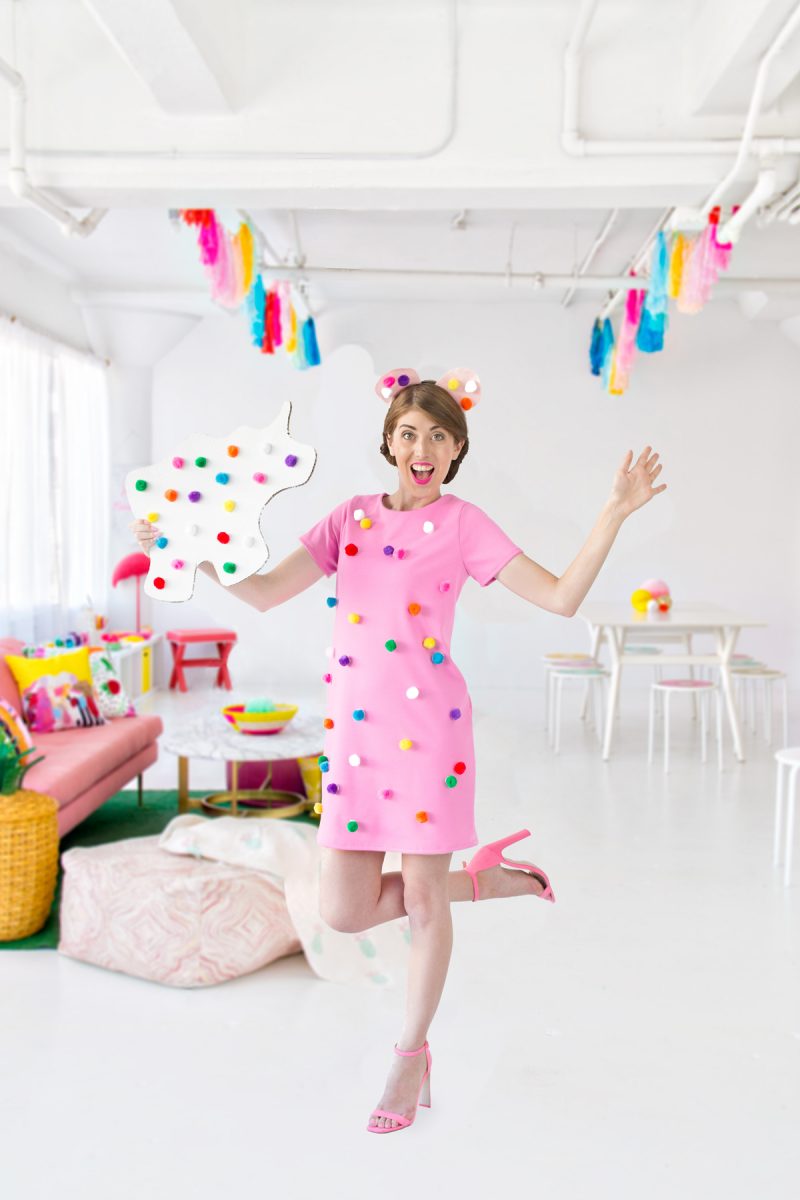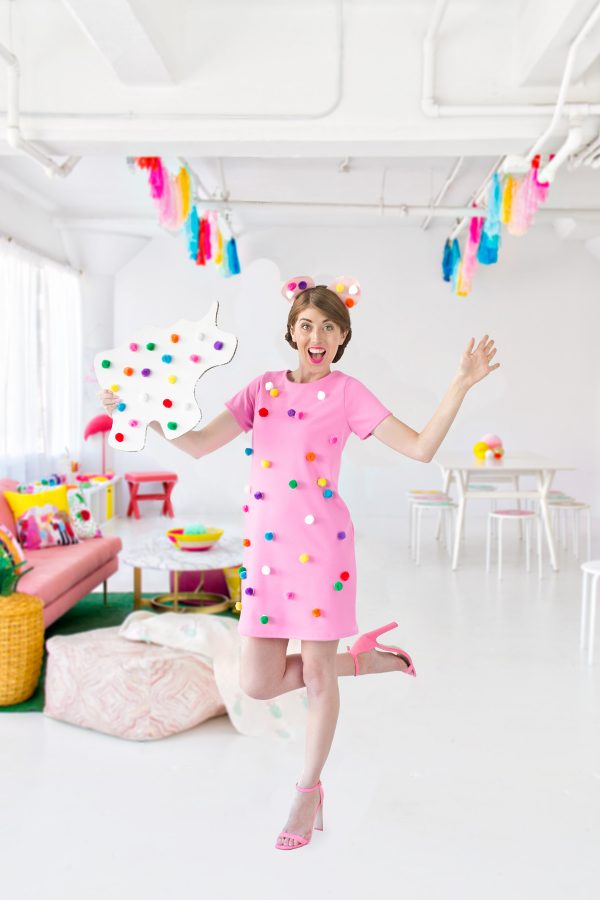 I can't believe I FINALLY get to share our big SECRET but…. it's here! It's happening!!!!! We are officially launching a SHOP!
After several years of you all asking about buying our costumes and DIYs, and over a year of preparation… I'm so excited to introduce you to Shop Studio DIY! A shop! Right here, so soon!!!! And we couldn't think of a better way to kick things off than with our signature holiday… Halloween!
In case you're at work and can't listen to me scream/gush about it up there (I got you, girl!)… We wanted to make it easier for you to build your fave Studio DIY costumes, so we put together a costume shop with some of our costume ESSENTIALS, like the PERFECT shift dress and (of course) all the necessary "toppings". Paired with the DIYs of your choice, you can create nearly 100 different costumes. HOLY CANNOLI!!!!! Ain't nobody else gonna have your costume, lady!!
Unlike a lot of store bought costumes, the best part is you can wear this dress again and AGAIN long after Halloween is over! All the accessories are removable, so you can rock the best costume ever and then turn it right back into a ready-to-hit-the-office closet staple.
Wanna see the full line-up!?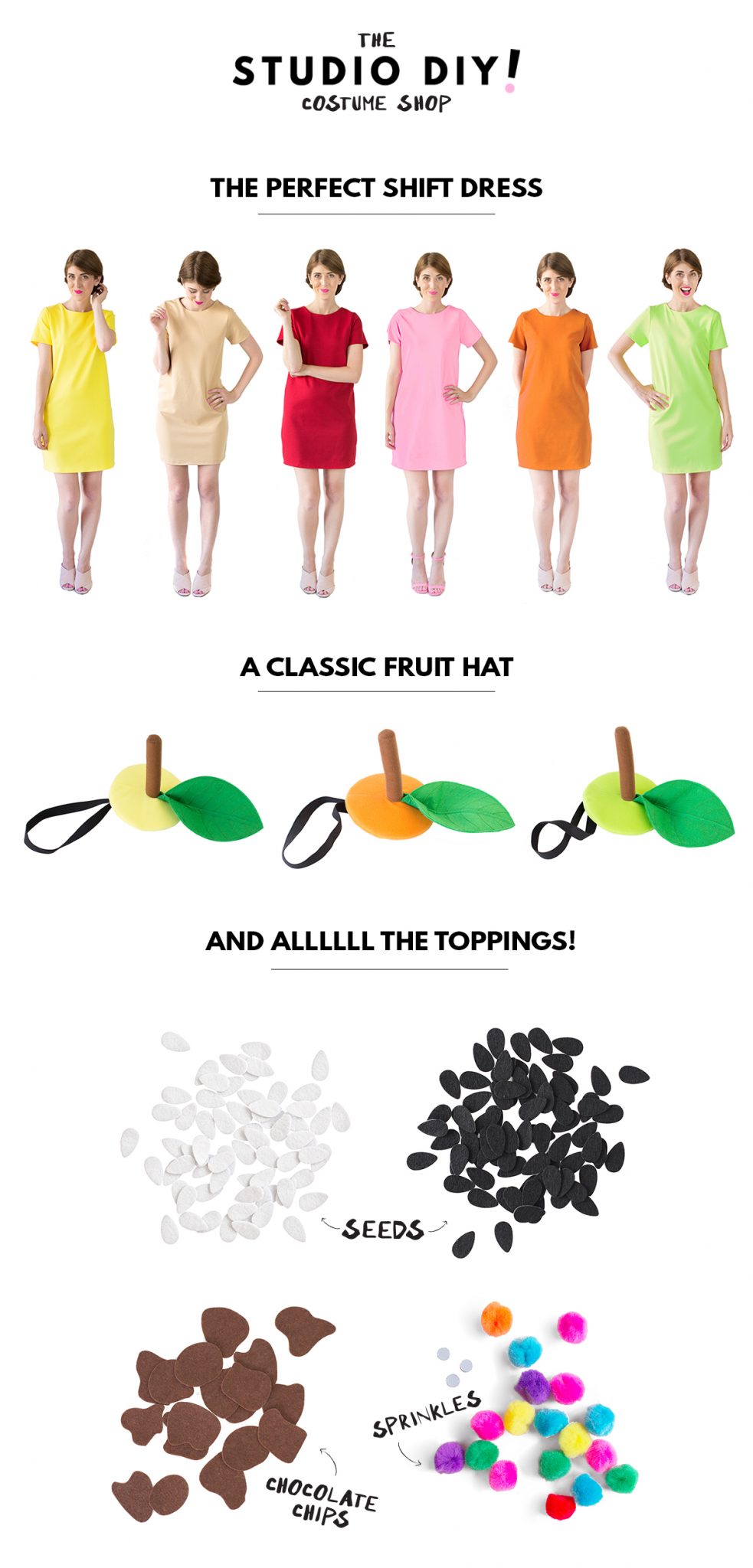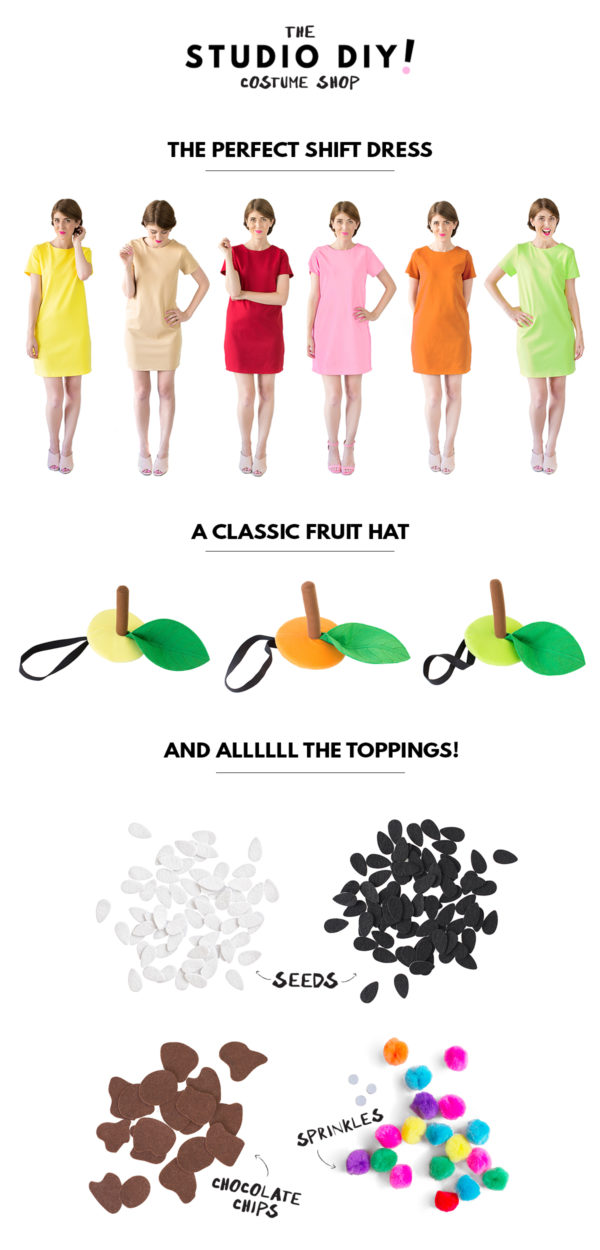 Eeeeep!!!!!!!!
Click HERE to shop all the items above!
We'll share more over the coming days, like how the shop came to be and more details about the products. If you want to stay up to date, follow along on our new shop Instagram @shopstudiodiy and be sure to hop on the email list too. There's some special surprises going out to the folks on that list once the shop opens!
Tomorrow we'll be sharing the FULL line-up of all the new costume tutorials we'll be sharing this year so you can pick your fave and be ready to go once the shop is LIVE! I can not WAIT for you to see 'em. Like. You're gonna lose your mind.
I'm so grateful for each and every one of you, and for your excitement over our Halloween shenanigans this year. I hope this shop is exactly what you need to join in on the #StudioDIYinCostume fun!!! Because it really is so fun. SO GET READY!!!!!!!!!!!!!!!!!!!!! Together we're gonna knock Halloween 2016 out of the PARK!