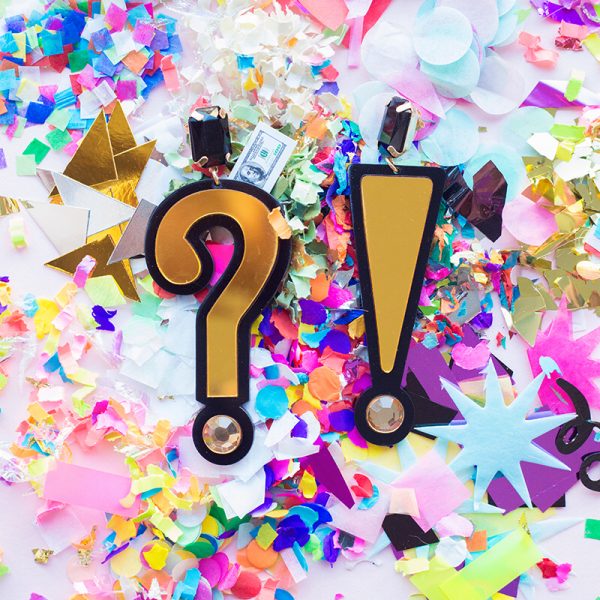 First, I want to thank you all for your never-ending support and kindness on yesterday's post. You, and this community, never cease to below me away. In an effort to continue my (maybe to a fault?) honesty, I wanted to chat about something else!
I have been feeling a little… bored lately. As a result, I've been doing a lot of thinking about where to take Studio DIY's content this year, and before we do our annual reader survey next week, I wanted to chat with you about it.
It seems like last year more than any other we have just been so inundated and overstimulated with A LOT. We're constantly scrolling, tapping, swiping, hashtagging. My entire Facebook feed moves now because it's all videos. I scroll through Instagram sometimes without ever actually looking because there's just TOO much to look at. Trends, blogs, feeds, all start to blend together because there's only so many ideas and so much content to go around and everyone only has so much time and patience to give. And don't even get me started on Insta stories and Snapchat. YOWZA! My brain is spinning, is yours?
It's all left me craving something more, as a consumer and as a content creator. I imagine if I'm feeling this way… I'm not alone?
So I'm really curious to know, are you guys bored too? Overwhelmed? Or is it just me? Have you seen too much of "the same" lately here? Or maybe I should ask…
What do you feel is missing? Whether that's from Studio DIY, or from the blog/social media world in general. Is there something you're craving, something you want more of?
I've been wracking my brain trying to figure out ways to bring myself out of this rut, while still staying true to Studio DIY and what it stands for.
I know personally I've been gravitating towards blogs that carry more of a conversation. Ones that aren't just pretty photos but also are filled with conversations and personal essays. That type of content seems more… refreshing to me lately.
Here are a few thoughts I've had for changing things up here:
Featuring others more in interviews like our new What's In My Clutch series and our soon to be You're Invited series
Bringing on DIY contributors for a fresh perspective
Sharing quick posts with random thoughts, and/or things I'm loving. Just because.
Picking a few monthly "themes" that we center content around, to keep things cohesive but not let ideas and trends blend together and become over played
Working on larger scale DIYs, like furniture or room makeovers
Starting daily Instagram "prompts" or challenges, to help you bring more color and happiness to your life on a simple, attainable level
Getting more personal. You all have long requested more "personal" posts here, but I have never been able to figure out what you mean by that. Business? Marriage? Thoughts on life? Whether I prefer the middle or edges of brownies? 😉 I think I might be ready to explore this, though.
I really do love hearing from you guys. Learning more about you. Posing questions and hearing your answers. Sharing my experiences and hearing yours. And DIY posts don't really garner that because, well, there's only so much to say about those.
So… did any of this make any sense? HA! I really want to be more intentional with my content this year. I want to deepen our relationship a bit more, while ensuring that you can still come here every day for a burst of DIY, sugar, happiness and fun. None of that is going anywhere, by the way. I'm just making room for some other stuff, too.
I'd love to hear your thoughts on any or all of the above in the comments below! And be honest!
I can't wait to hear what you guys think!