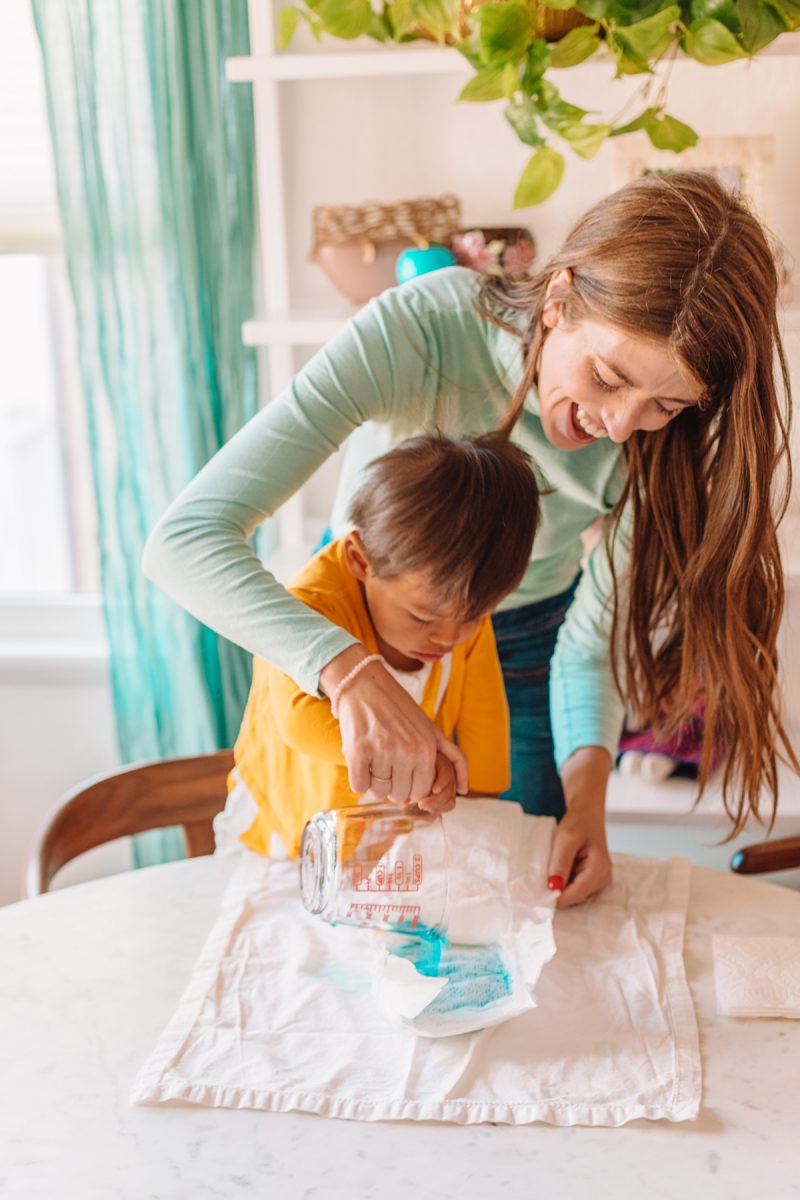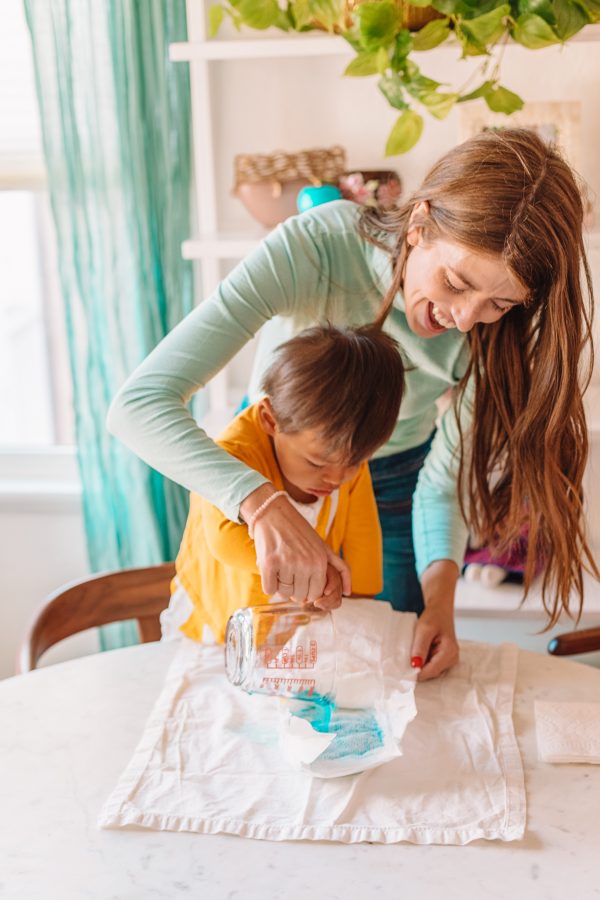 I've gone on and onnnn about how Pampers Pure is our favorite diaper. And how I know that I work with them, but I'd buy it ten times over even if I didn't. The coolest thing about the press trip I went on to their headquarters was the cool science-y tests they did, like the ones you see on commercials! You know, with the blue water and the whole bit. I got to recreate it at home to show you guys just how great these diapers are! 'Cause while I can talk all day about how they have no fragrances or parabens or natural rubber latex or the 26 allergens identified by the European Union and how cute and soft they are, the most important question is always DO THEY REALLY WORK?!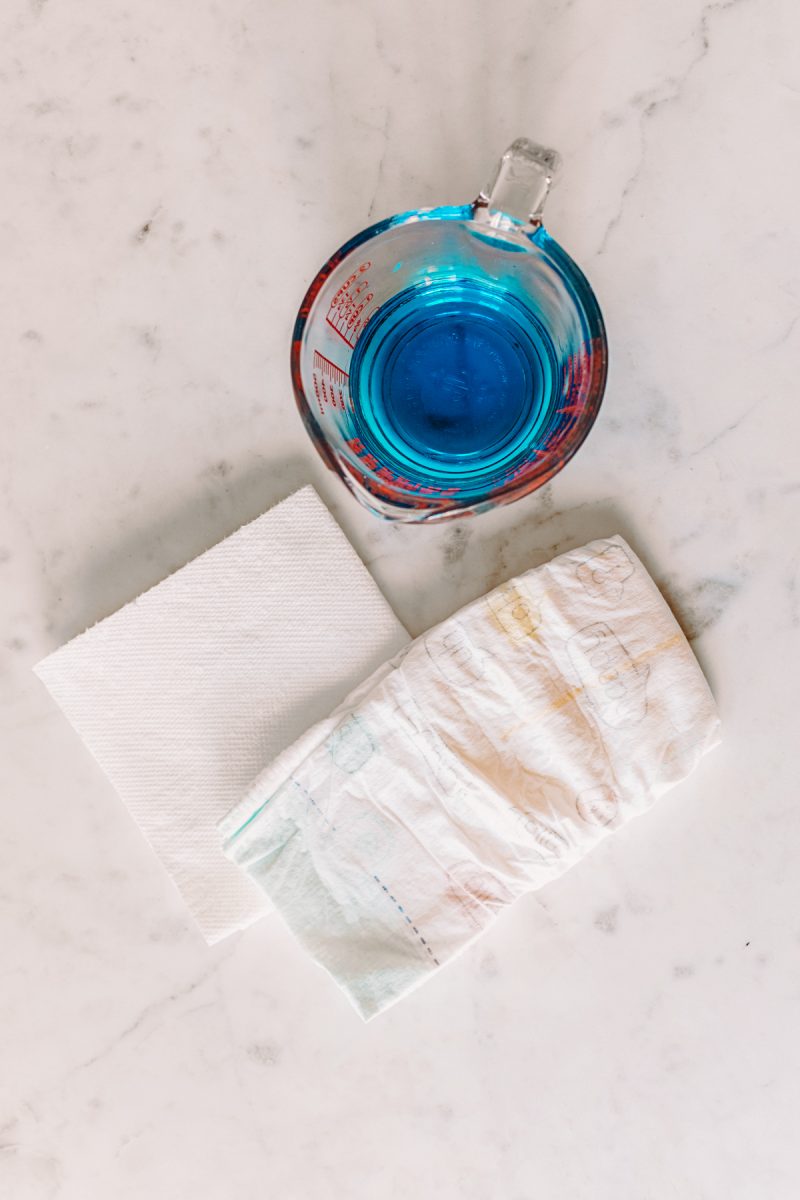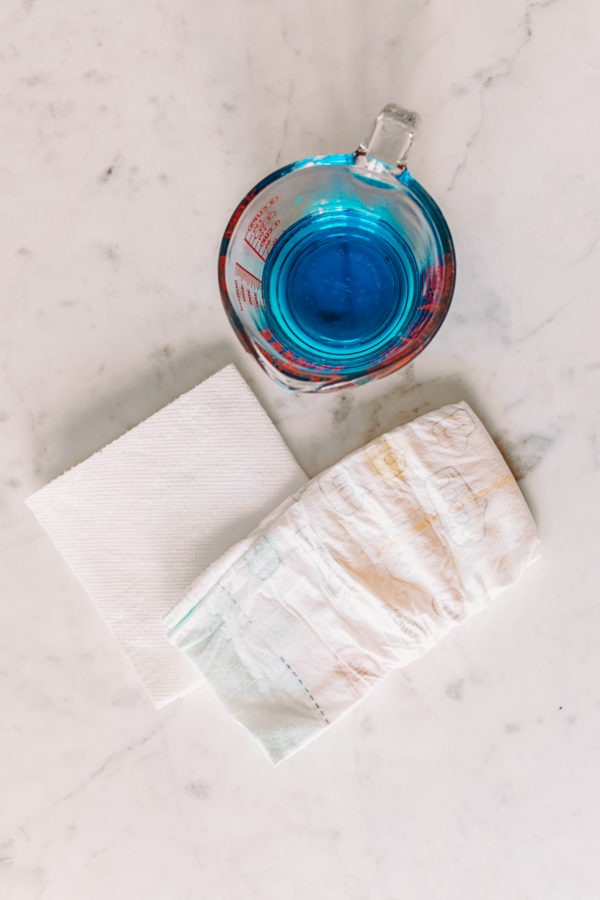 So let's demonstrate that, shall we?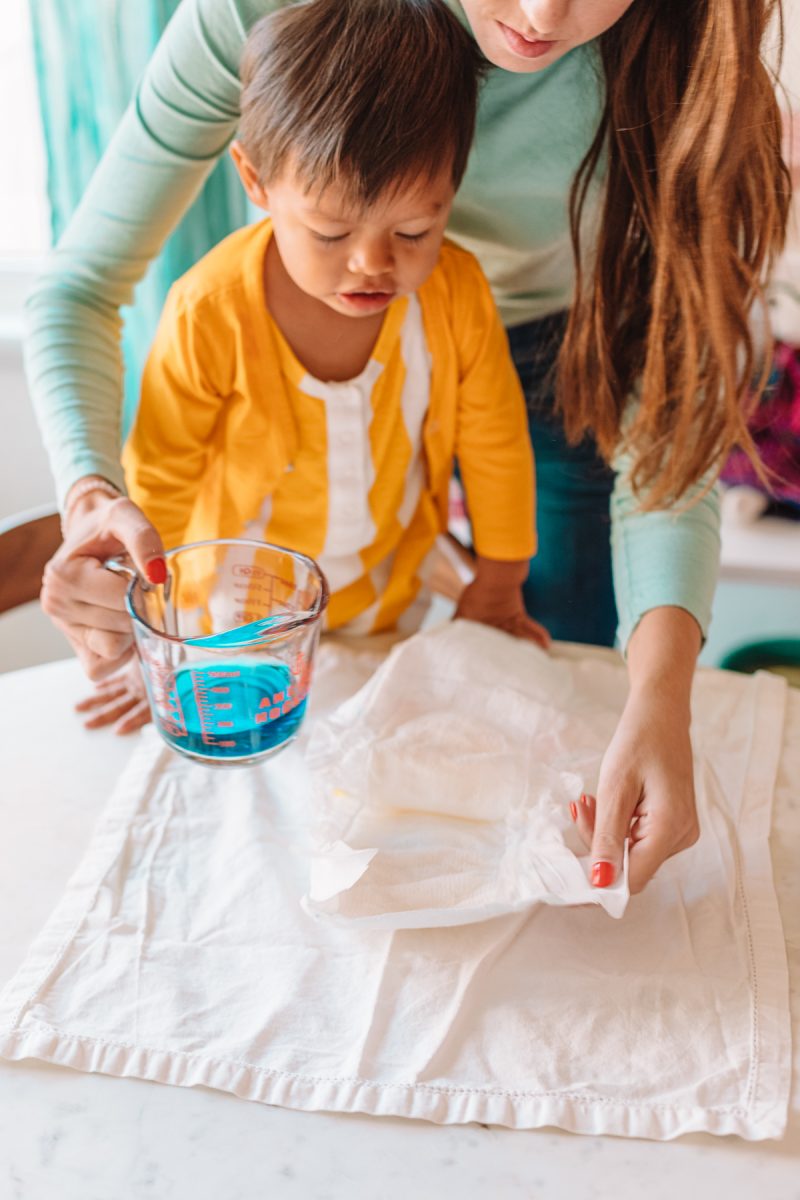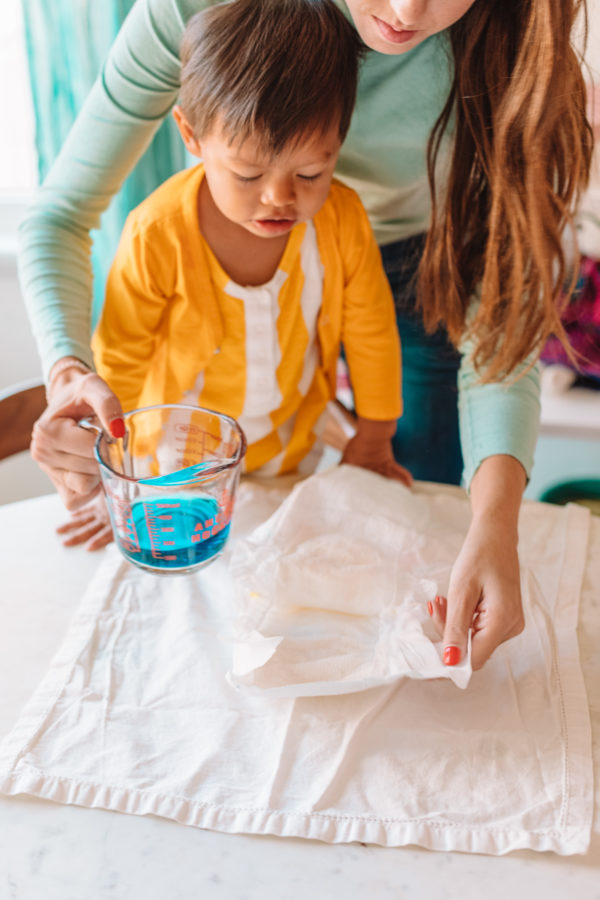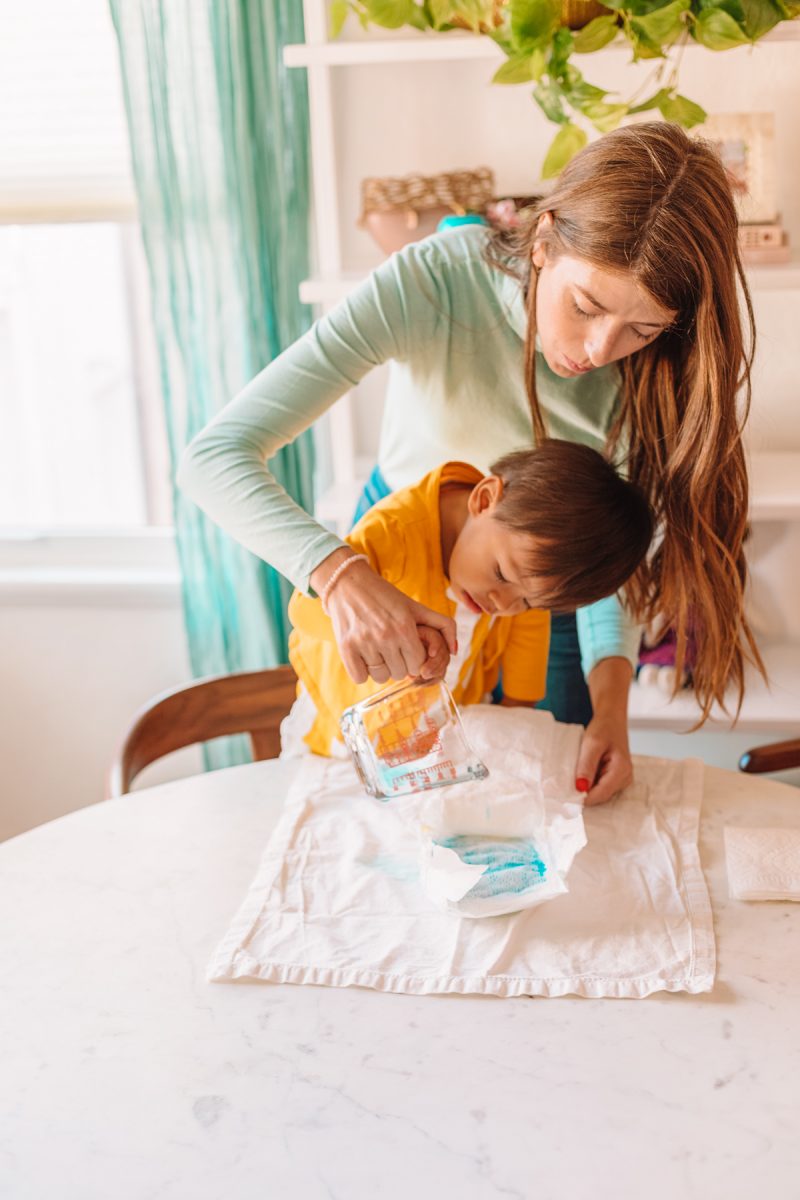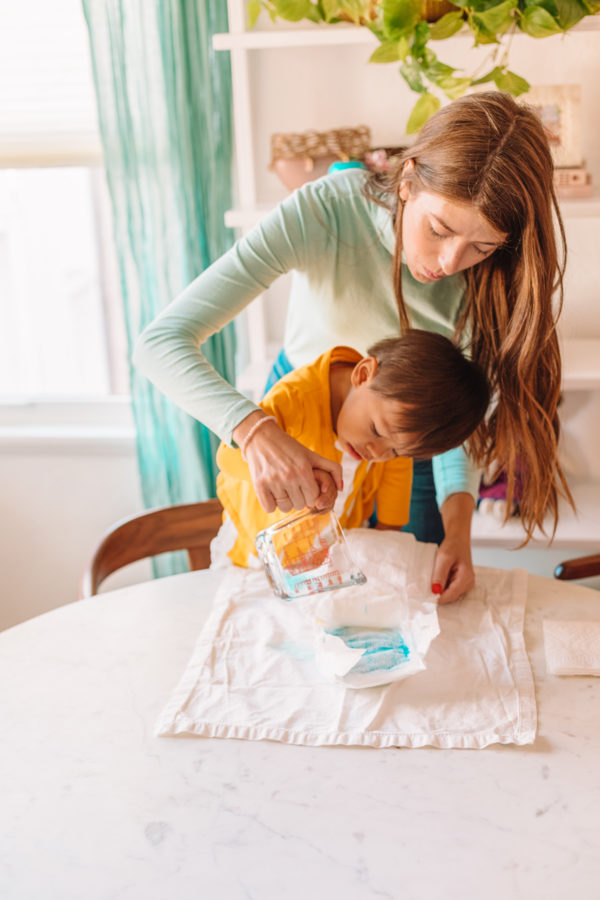 We dyed some water blue and then poured 150mLs onto the diaper (and about 2mLs onto our table, thanks to Arlo's enthusiasm. Hence the towel underneath! Haha! 😉 Then we waited 30 seconds…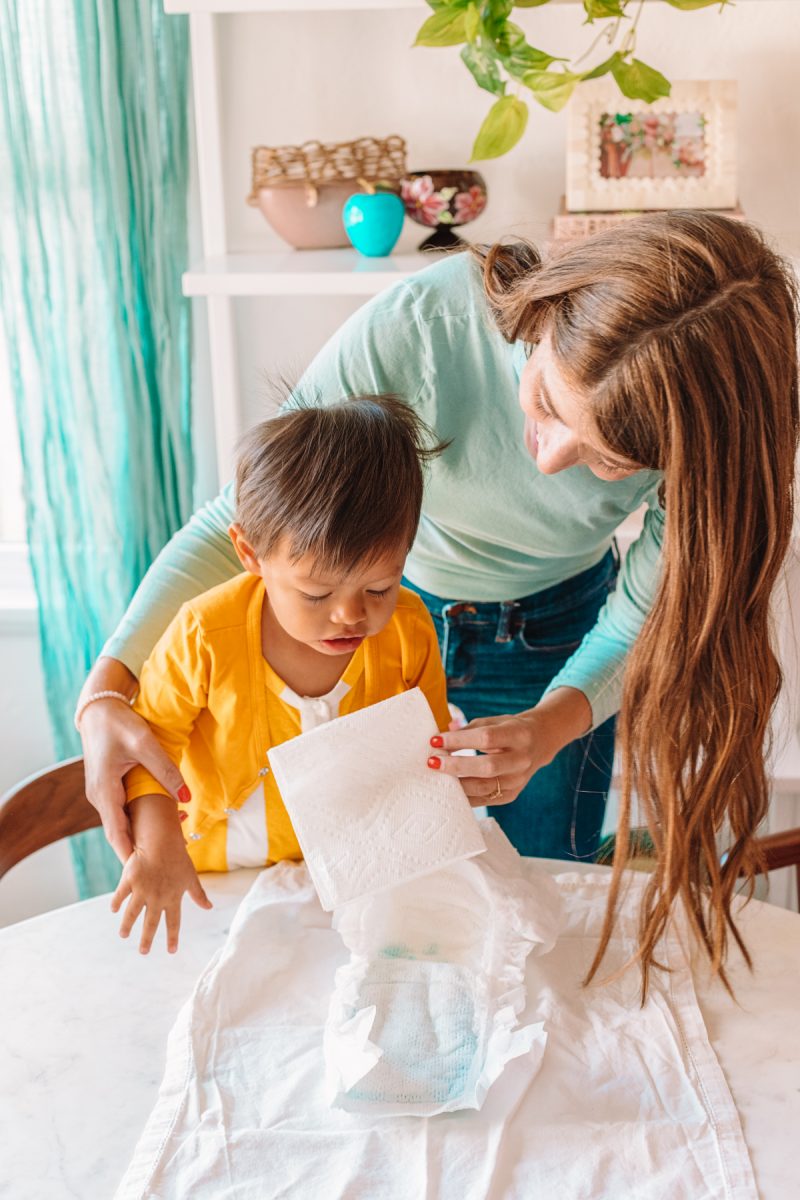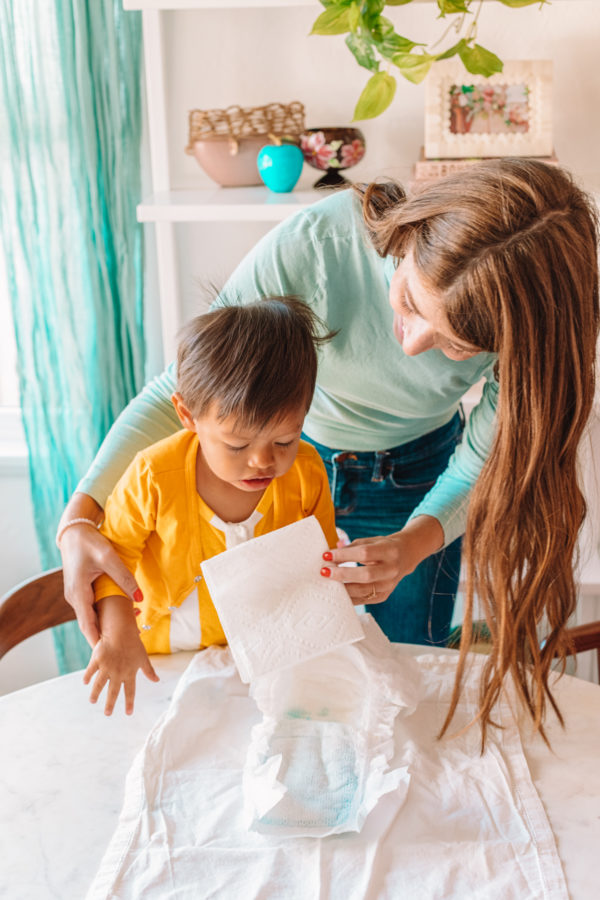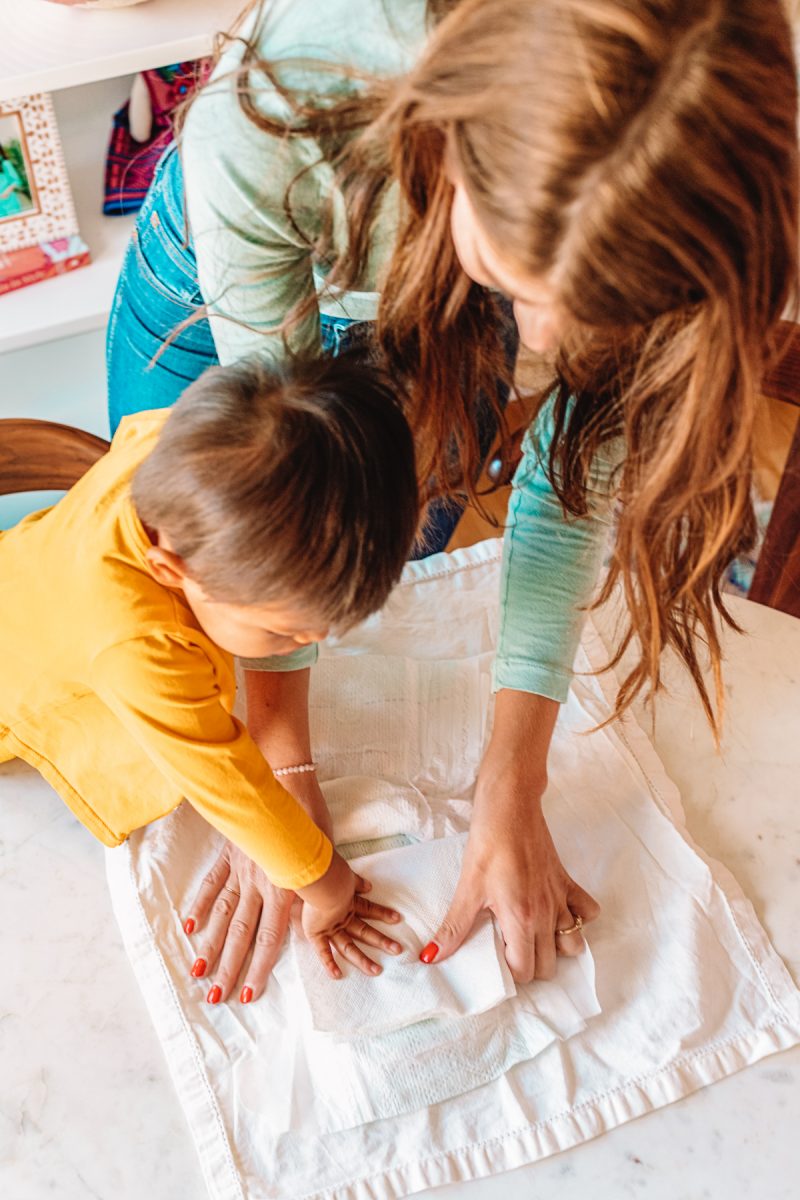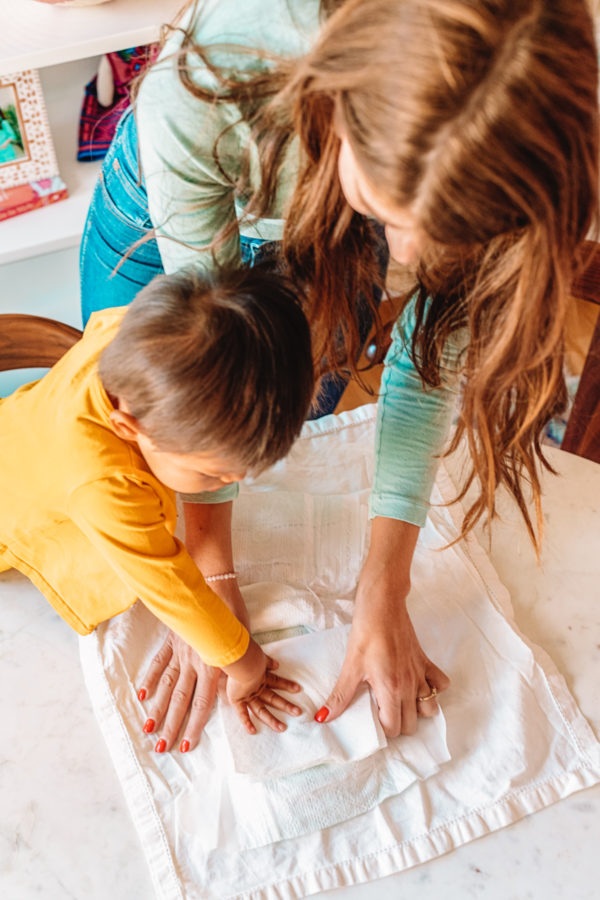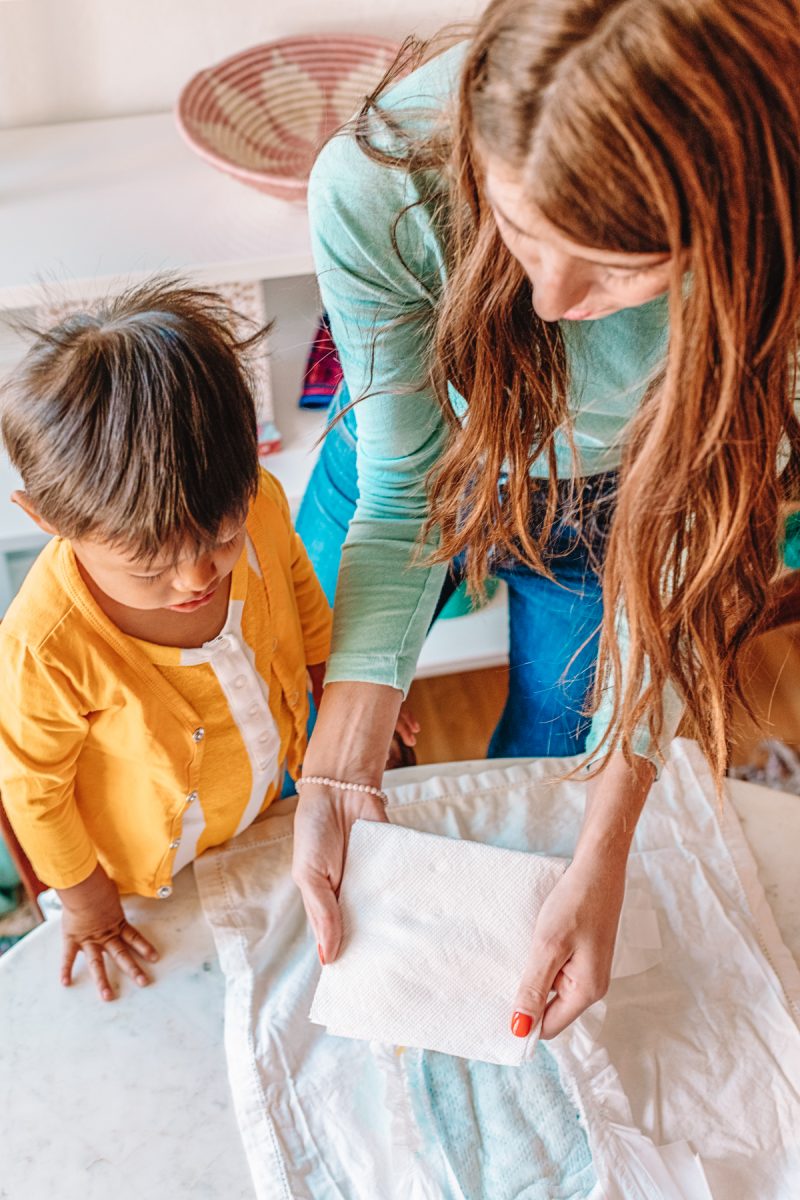 …and pressed down super hard. Look at those muscles!! When we lifted it up… DRY!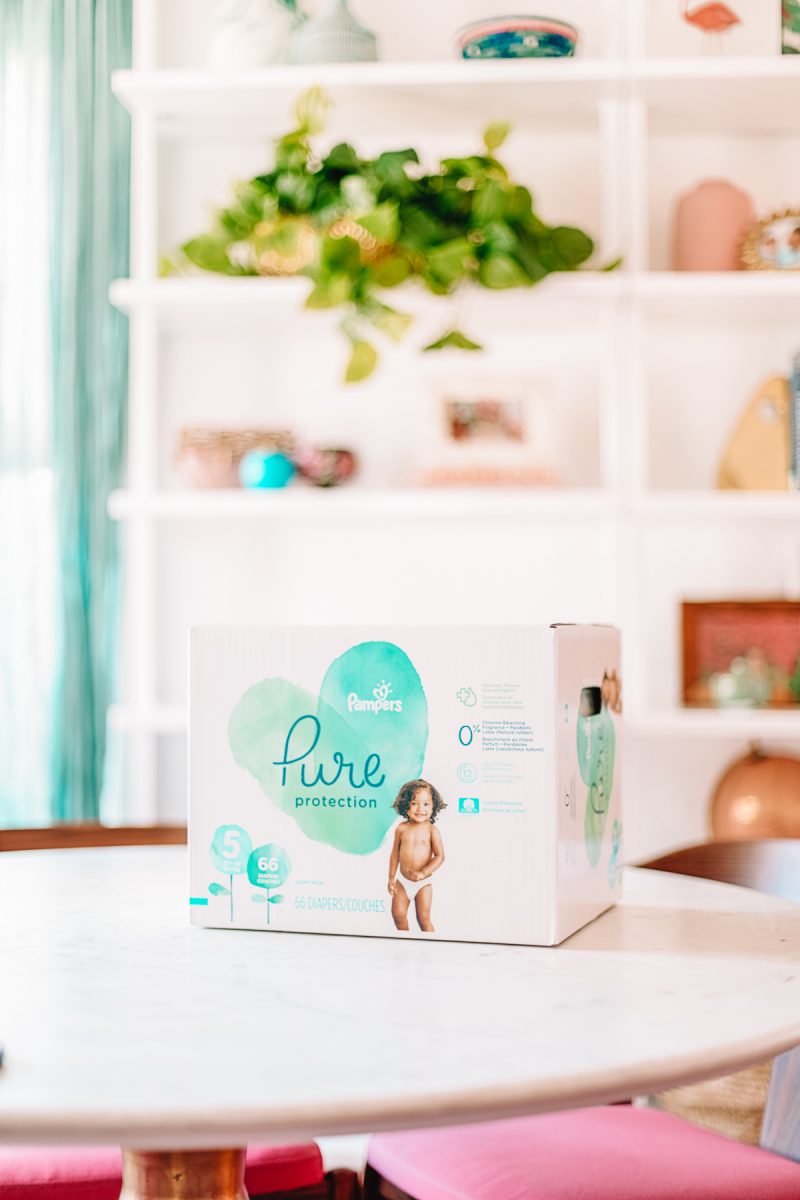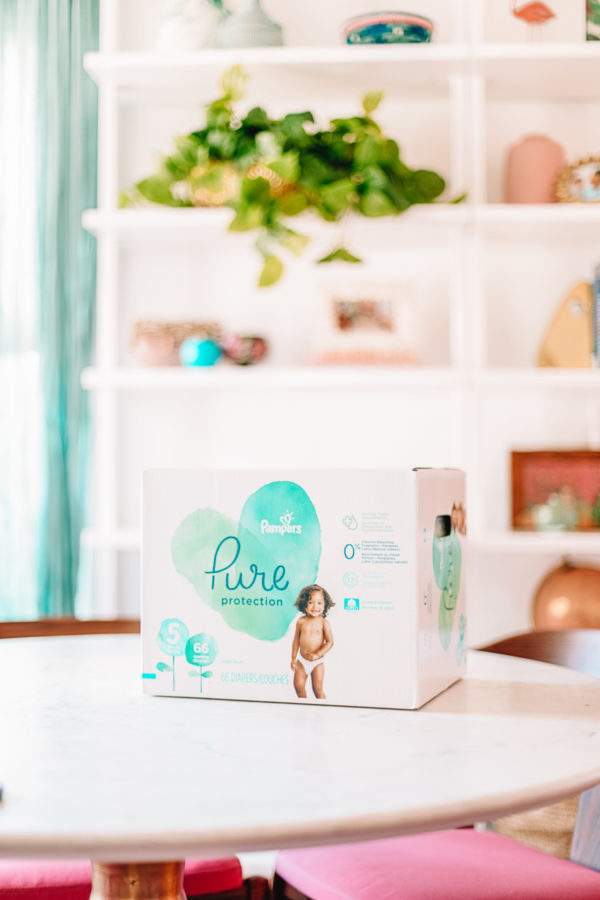 Photos by Jeff Mindell
Arlo actually got mad when we ran out of diapers while doing this test. Ha! He just wanted to do it over and over and over. I reminded him he does the test IRL about 6 times a day but that didn't seem to suffice. 😉 Toddlers!
Hope seeing this was helpful! I know when you see it on TV you're like uhh yeah, right. That's totally fake. But it's actually not fake!!!! It's real! I swear by these diapers and recommend them to everyone. If you want to try them out yourself, you can grab a box right here!
This post was created in partnership with Pampers Pure. All content and opinions are that of my own! Thank you for supporting the sponsors that keep the Studio DIY party going! Read more about my editorial policies here.