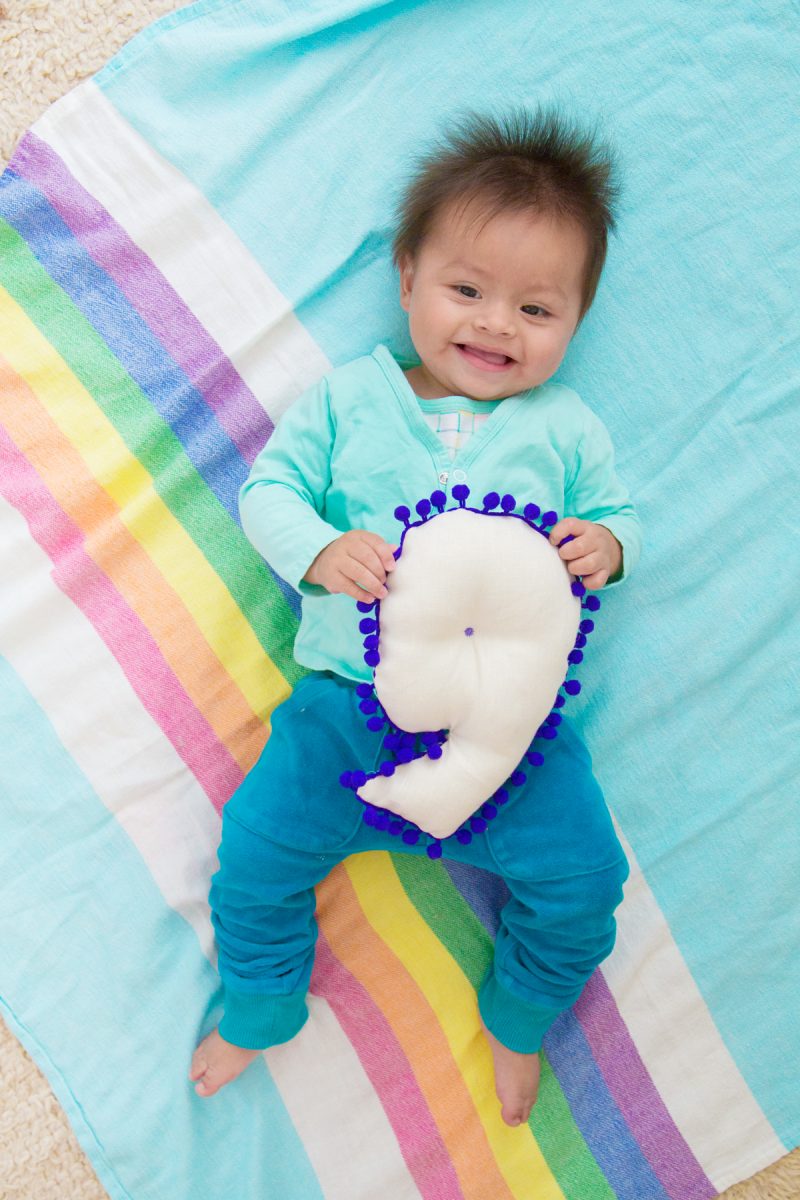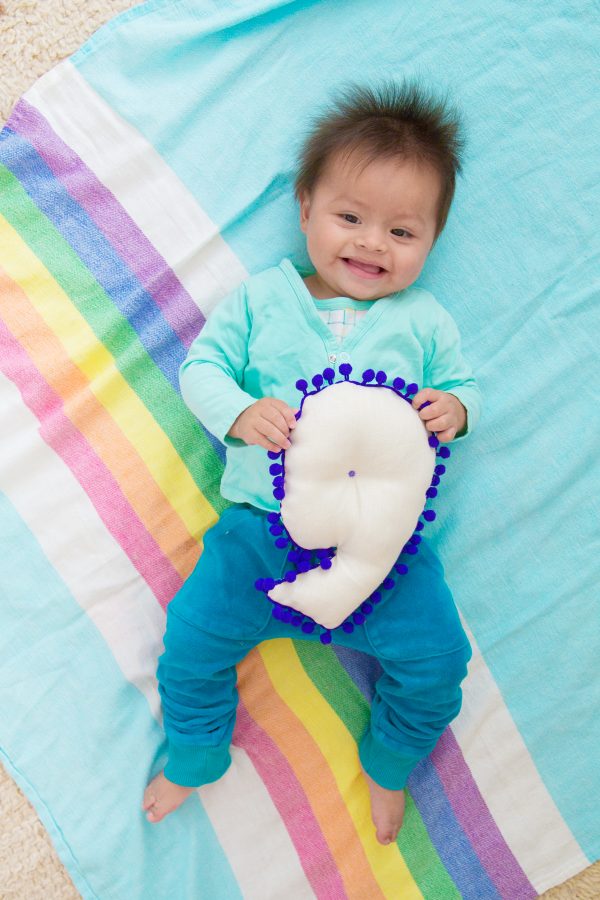 Look at that 9 month old!! Gosh, that feels old! I know I already talked all about Arlo yesterday but I gotta squeeze in his nine month update before we head out for Christmas break! So what can I tell ya!?
Arlo started taking a music class this month which has been SO fun. It's the only part of the whole week where he's quiet and mesmerized for a full 60 minutes. It's also where he learned to crawl! He saw all the other kids doing it and was like "Oh cool, I can do that!" BAM. Crawling within the hour. He then decided that crawling around his crib would be fun so good luck to us. Haha! Oh and he's now pulling up on everything. Literally everything. And he'll walk around the couch too. Scary!! We started taking bets on when he'll actually walk. My vote was for his 10 month birthday.
He's mastering SO MANY party tricks now too which is the BEST! I teach him all sorts of things every day. He now knows how to wave, high five, give kisses, do "To Infinity and Beyond!" (our version of that "so big" baby thing where they raise their arms), turn off the lightswitch before bed (He is SO proud of himself when he does this), sing Michael Jackson with me (You know, the high pitched "hoo hoo! owwwww!" Ok, I'm reaching here…) and most importantly… DANCE! Life goals achieved. We are working on his Jersey Turnpike (minutemark 3:20 for those who don't know what I'm talking about). Still has no desire to pick up the sign language though.
He's eating more and more! We are still dealing with the growing issue of him not wanting to sit still long enough to eat, so we have to feed him frequently before bed, in small amounts, to get enough food into him. Occasionally we've even had to turn on Elmo to get him to chill out. EEEK! Not a good habit. Do any of you have tricks for how to get your baby to sit long enough to take a bottle!? Our doctor basically just said "Welcome to the next four years of your life!" haha!
We had about a week where he slept through the night, after cutting out a nap and feeding him more before bed, but then he decided to cut TWO more teeth so it's been a little touch and go again. Someday we'll sleep!
He's in the 80th percentile for height, really likes reading to himself (on my lap, but I can't open my mouth, he just has to flip the pages in silence and kiss them!) and we tried to slick his hair down with baby lotion the other day per someone's tip and it still stood straight up. How's that for some random facts to close on!?
That, my friends, is Arlo… nine months!


SaveSave