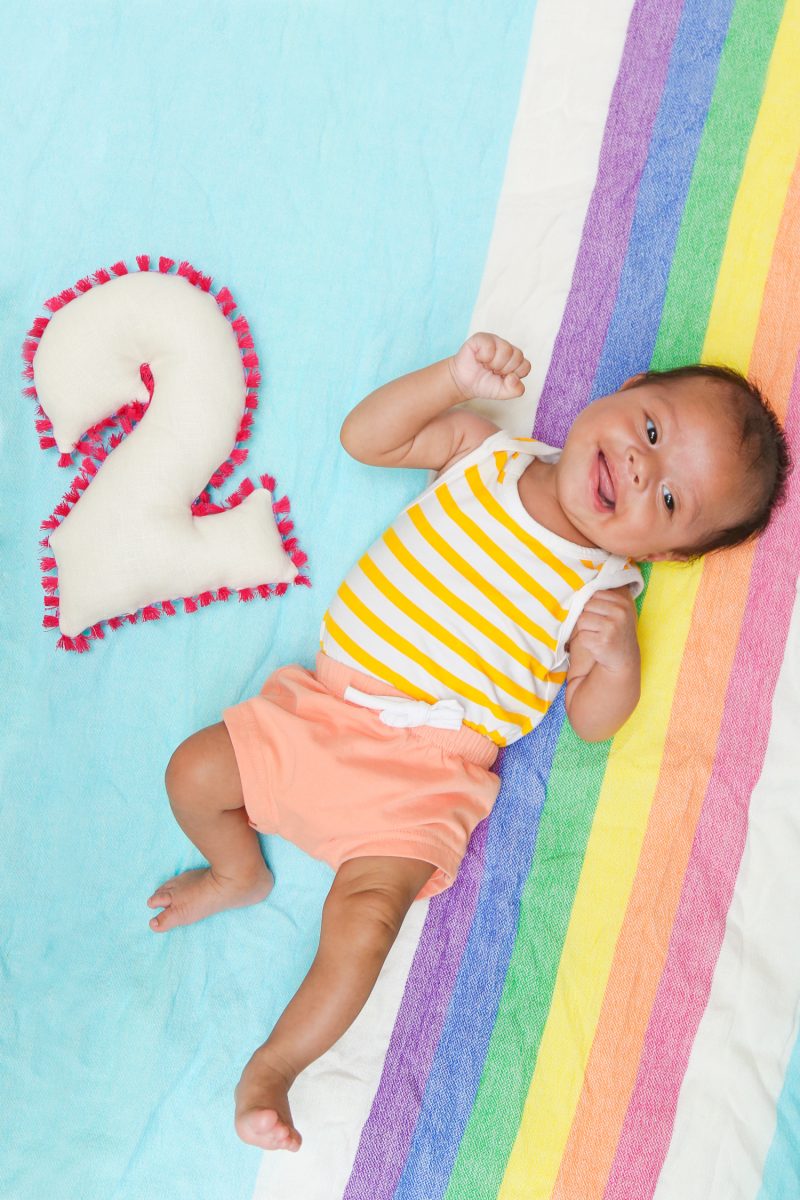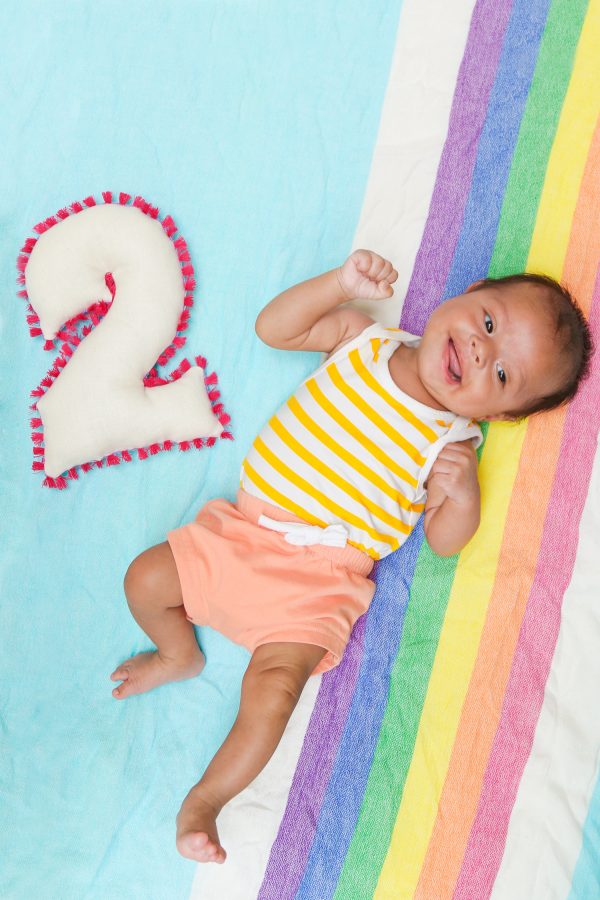 Two months!!! Little man turned two months old last week and that means he's one month cuter than my last update. If that's even possible. 😉
After a little bit of a rough patch where we spent 1-2 hours before every nap trying to get him to sleep, we really feel like we've found our footing these last few weeks and Arlo has been an absolute dream baby. And we can attribute that 150% to the fact that we decided to start sleep training him. I'm gonna preface this with, I know there's lots of strong opinions on sleep training. Which is totally cool! But for us, it hands down made him a happier baby and us happier parents, tenfold. Like NIGHT AND DAY! It blew our minds.
After a particularly rough morning of trying to get him to nap, we decided to just lay him down awake in his SNOO and see what happened. My friend Chelsea did a whole post on sleep which I've read about 1,000 times and she used the method we followed if you want to check it out, we just started a few weeks earlier.
He cried for about 8 minutes and then just laid there for another 10 happily awake… AND THEN HE FELL ASLEEP! And the next nap? No crying at all, fell right asleep. We've been doing this for a few weeks now and we have only had to go in and comfort him a handful of times. I think us trying to help him get to sleep before with music and bouncing and singing and rocking and shushing and yadda yadda was actually overstimulating him. Turns out, he just needed some space. We instantly breathed a sigh of relief.
As a result, he has started smiling and cooing up a STORM. He's especially smiley when he's being changed, playing peek-a-boo with dad or hanging on our bed while we get ready. Jeff and I both act like total crazy people when he smiles and coos. Ha! It's the most exciting thing that has ever happened. Every time.
I've been reading to him a lot and he stares SO hard at the books. We started with this high-contrast one (A gift from our new friends at A Couple Cooks who adopted just a few weeks before we did!) and he could not stop staring at the black and white pictures. He loved it! And in the last week or so he'll sit still for longer books too.
He's a double sneezer which is hilarious and cute, and he got to go on his very first trip to Disney! It was the best. He is the best. Gosh, we love him. 'Till next time!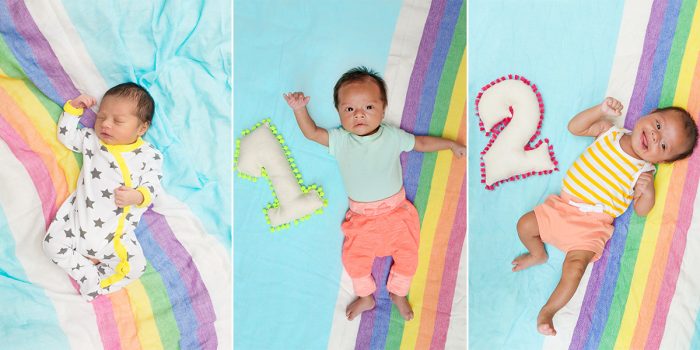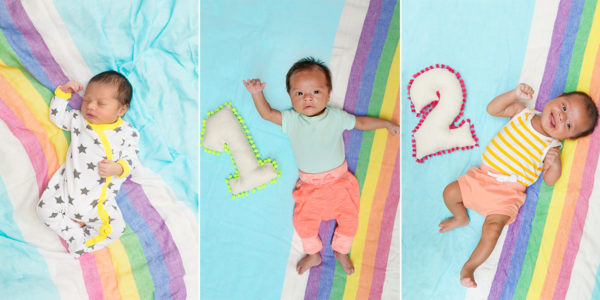 He's basically ready to go off to college now. *cue all the tears*
p.s. Arlo's name story, adoption story and one month update!