Remember Wednesday's post? Well if you weren't too distracted by the yummy recipes you would have seen that there was one recipe I had searched for, but just couldn't find. Bailey's donuts! I decided to concoct my own, baked chocolate donuts with a Baileys glaze, and I'm happy to share the recipe with you all on this fine Friday morning. Just in time for St. Patrick's Day!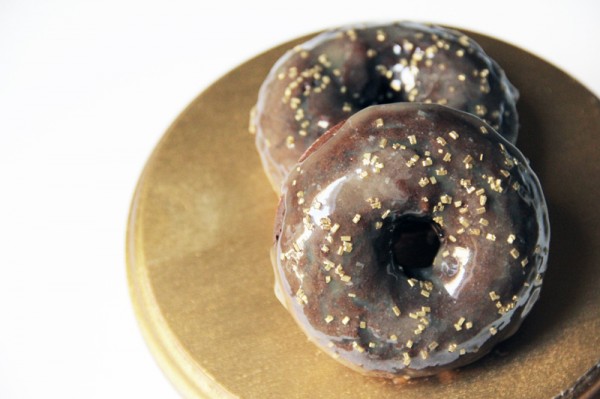 Chocolate Donuts (Adapted from The Motherload)
Ingredients
1 c. All-purpose Flour
1/4 c. unsweetened cocoa powder
1/2 tsp. baking soda
1/4 tsp. salt
1/2 c. milk
1/2 c. packed brown sugar
1 egg
2 tbsp. butter
2 tbsp. Baileys Irish Cream
1 tsp. vanilla extract
Directions
1. Preheat oven to 325 degrees. Grease your donut pan.
2. In a large bowl, whisk together flour, cocoa powder, baking soda and salt. In a seperate bowl, whisk together milk, brown sugar, egg, butter, Baileys and vanilla.
3. Add the milk mixture to the flour mixture and whisk together until combined.
4. Fill each donut cup 3/4 full (I piped the batter into the cups using a ziplock bag with a snipped end).
5. Bake for approximately 12 minutes, or until the donuts spring back when touched. Allow to cool slightly before removing from pan and allowing them to cool completely on wire racks. Once fully cooled, dip in glaze (Recipe follows) and garnish as desired.
(Makes approx. 6 donuts)
Baileys Glaze (Adapted from Cake Central)
Ingredients
1/4 c. butter
2 tbsp. water
1/2 c. sugar
2 tbsp. Baileys Irish Cream (Or more, or less, depending on how "Baileys-y" you want it to taste. This had a very strong flavor in my opinion!)
Directions
1. Combine butter, water and sugar in a saucepan and bring to a boil. Boil for 3-4 minutes, stirring constantly.
2. Remove from heat and stir in Baileys.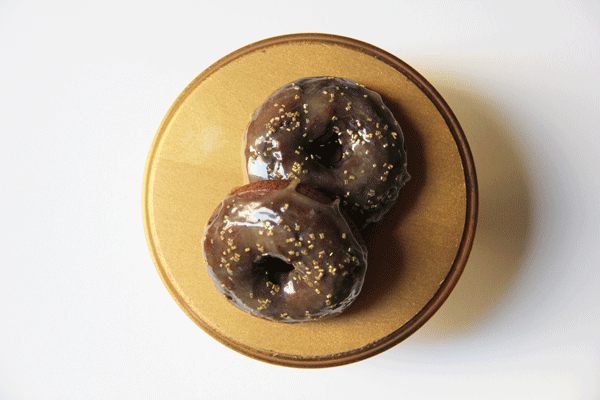 Happy Baking!