Who's ready to eat some pie next week!? Pumpkin, sweet potato, apple… check, check, check! Well after seeing this apple cranberry pie recipe (I couldn't leave you with just one cranberry recipe today!) I'm tempted to add this to the lineup too. But let's not forget the very best thing about Thanksgiving.. the leftovers. Save yourself a few slices of that fabulous pie and package the rest in these fantastic containers from Petit Moulin for your guests to take home. They may just come back for more… but hopefully they'll wait till next year!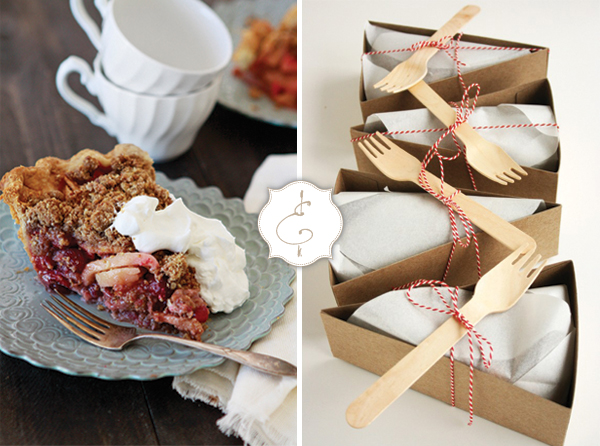 Deep Dish Apple Cranberry Crumb Pie Recipe by Good Life Eats (left), Pie Box Kits by Petit Moulin
For more unique food packaging supplies, check out the Craft Supply Guide!