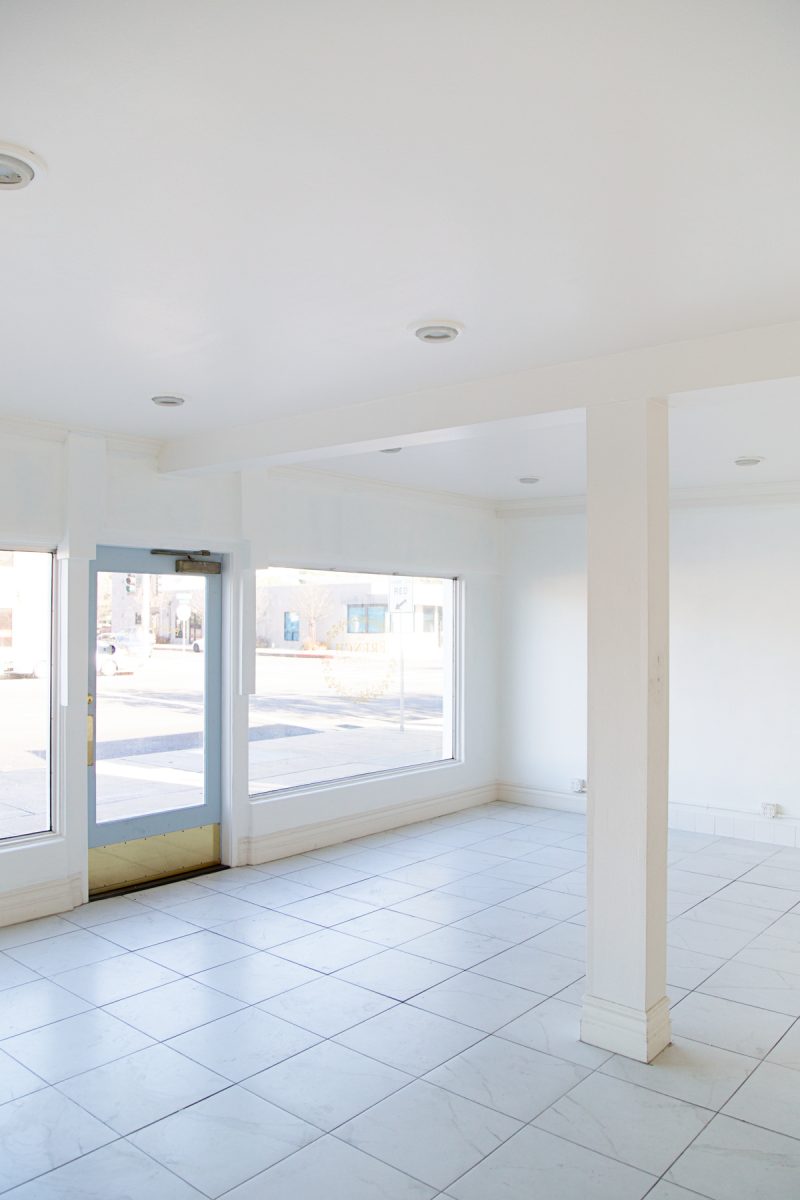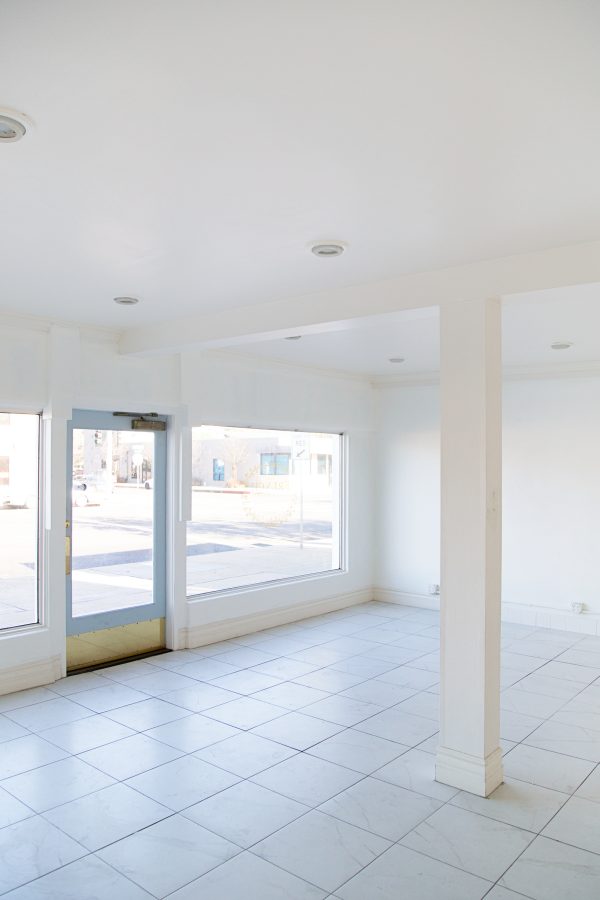 This post has been over a YEAR in the making! Meet the NEW Studio DIY HQ!!!! Man does it feel good to finally write that.
We've been hunting for a new studio space since the fall of 2016. (!!) Not because we necessarily grew out of our current space, but because it just became less and less functional for us. One big loft space seems wonderful until you realize that all the "stuff" that DIY blogging requires you to collect just…. sits there. For everyone to see. At all times. And then once you have a team, it's harder to take a private phone call in one big space. And then paying a gazillion dollars a month for parking in downtown feels more and more insane.
When Jeff and I moved into our house this summer, my commute got 10 times worse and it really kicked my butt into gear! There's nothing like spending hours in the car instead of with your baby to really motivate you! After driving by this retail space a few times over the last several months thinking "We can never afford that" and "The light probably isn't as good as it looks from here." But it just kept sitting empty and so I finally called. And after seeing it in person, it had almost everything we were looking for on top of a very good commute. So a few stressful weeks of negotiating, contracts, lawyers and all that jazz and here we are!!!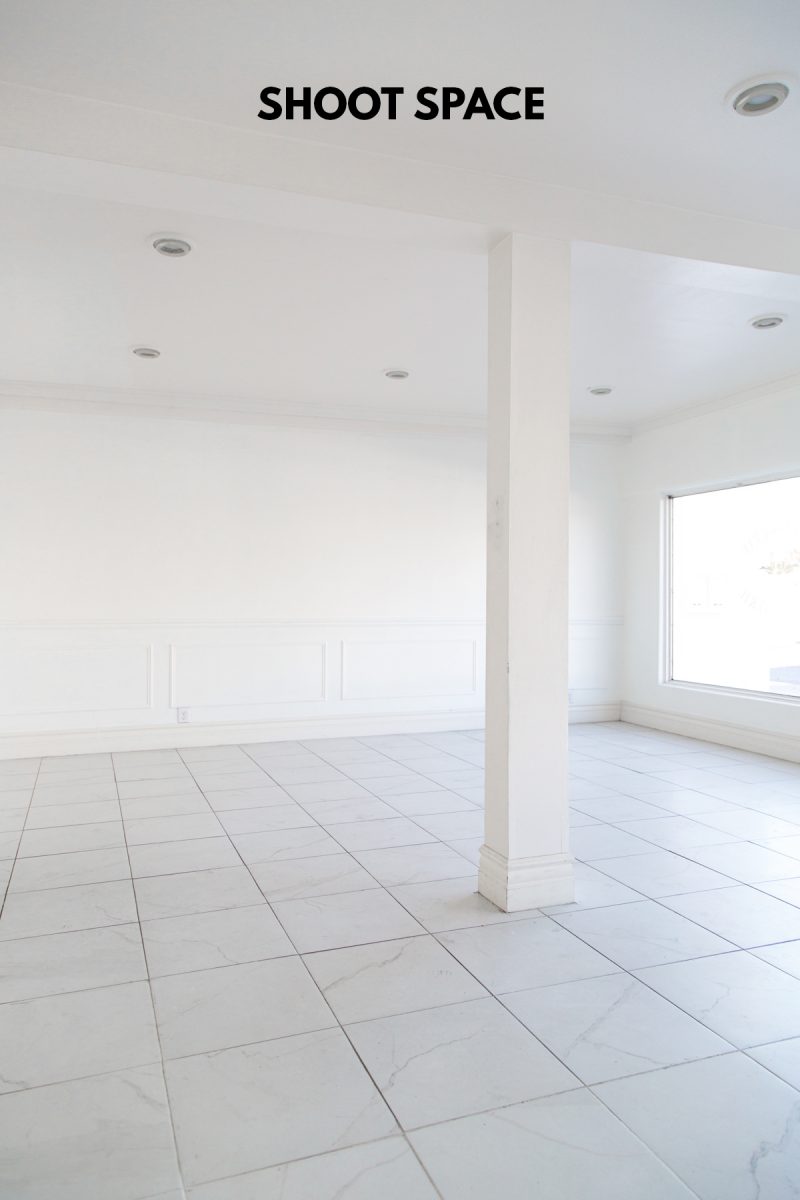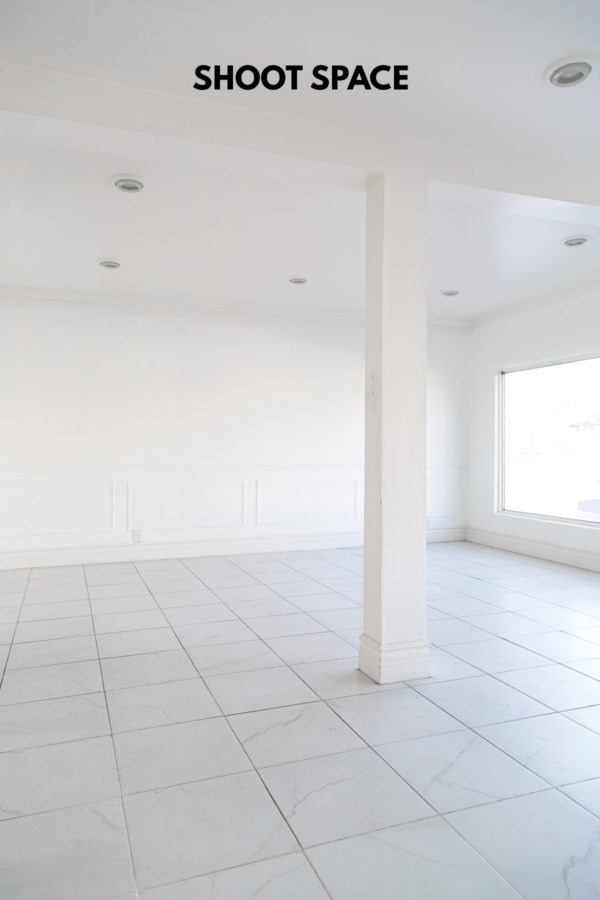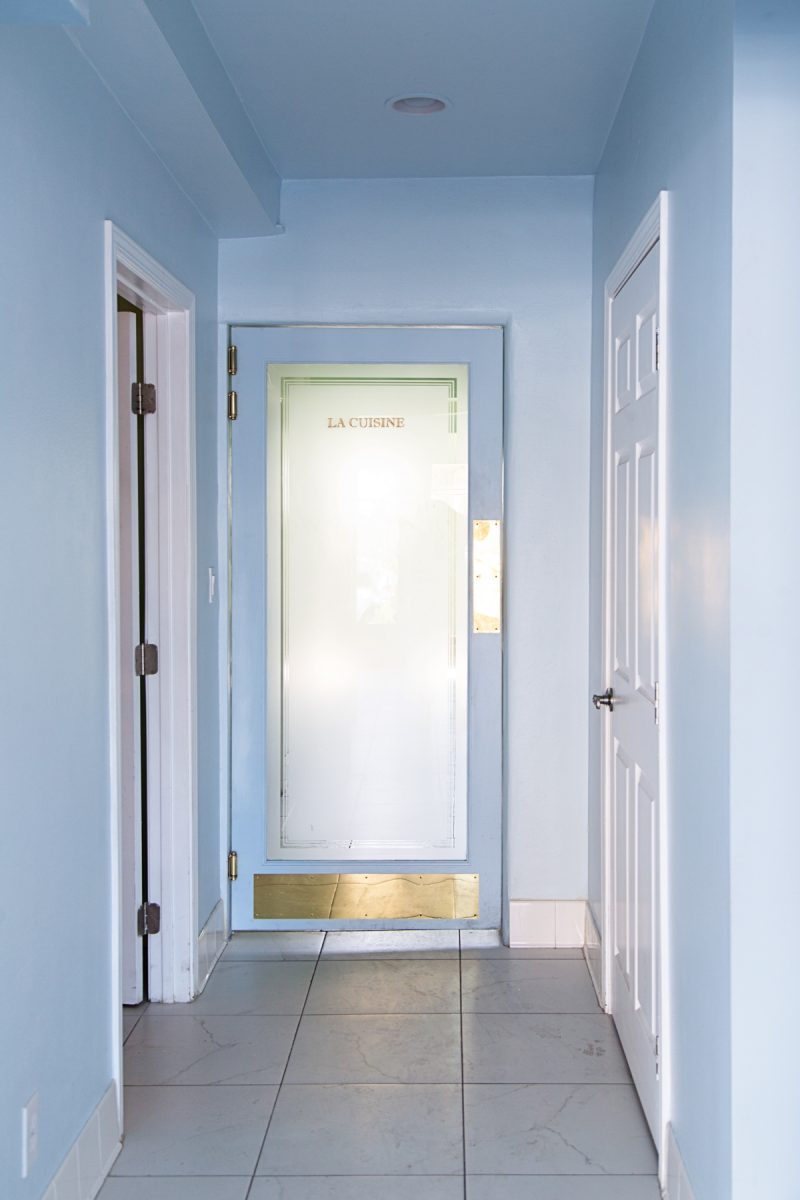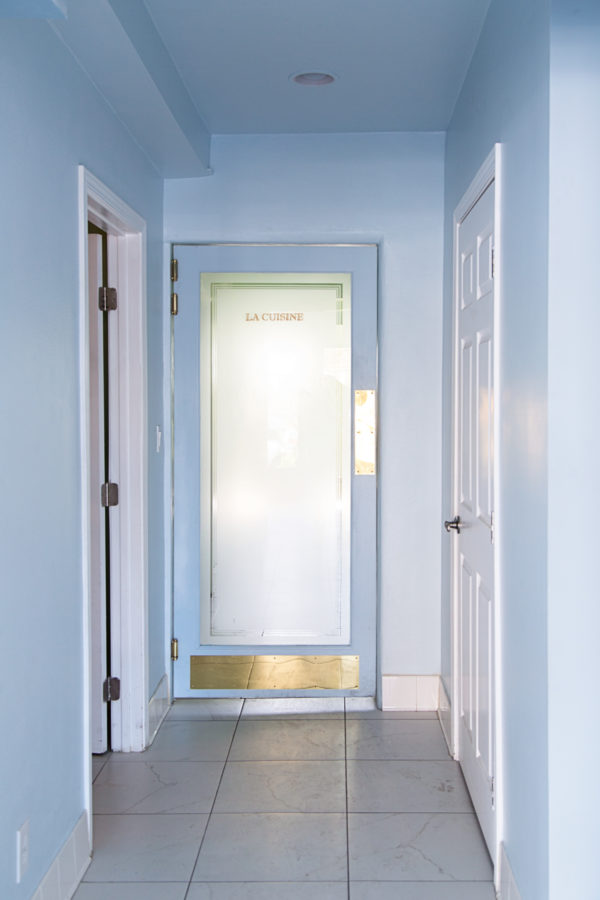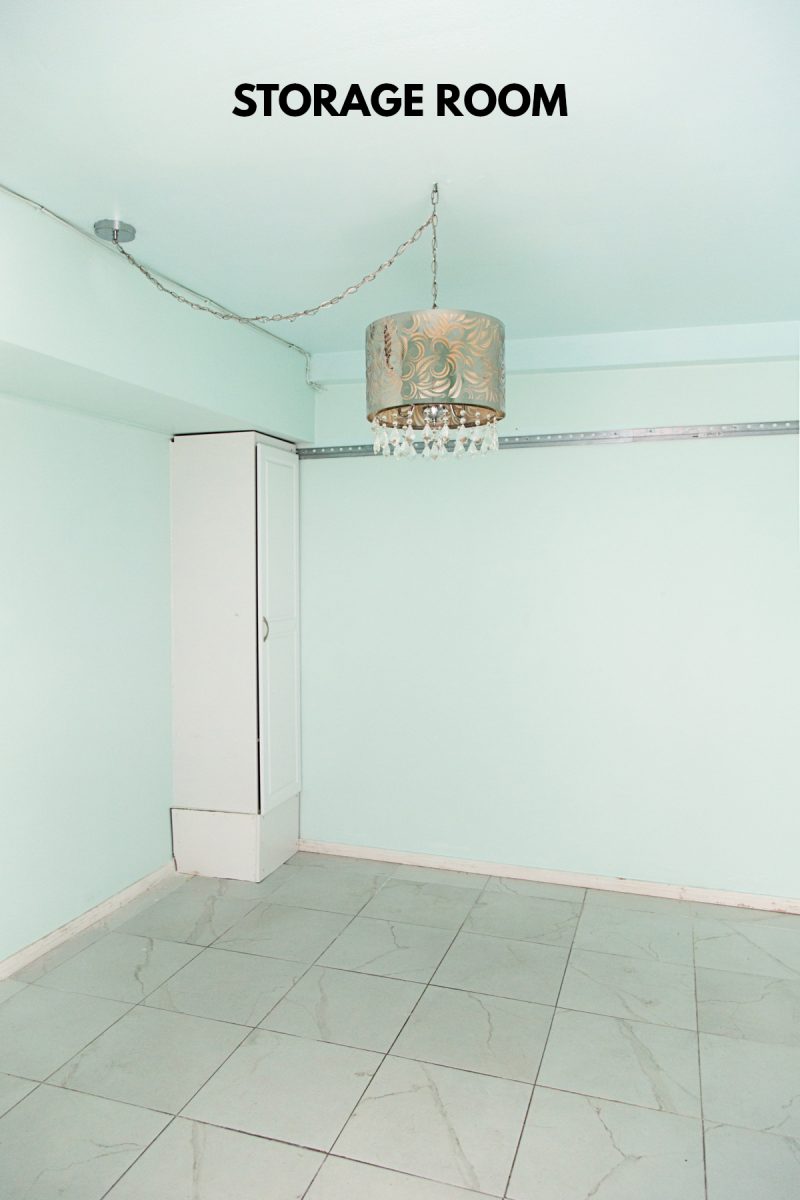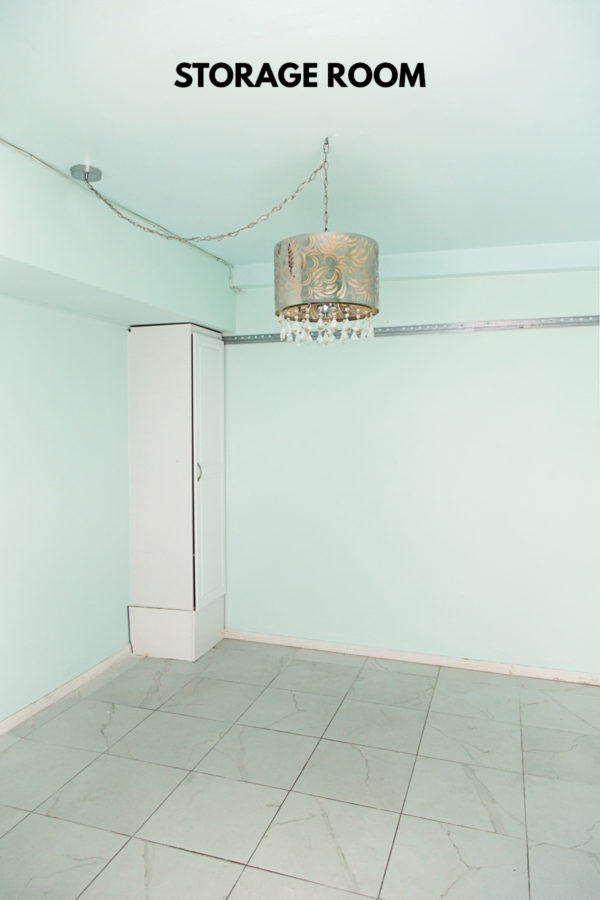 This space is REALLY different from our current space. First and foremost, it's a storefront! No, we aren't opening up a store (I wish!) but it will certainly allow us to host an occasional pop-up which we are SUPER excited about! It also has my ultimate dream… outdoor space!!!!! Being able to shoot outside when needed will be HUGE for us. We are beyond excited about that. It also has several rooms: A shoot space, a storage room, a bathroom, a private conference room, an entry (AKA shipping and receiving) room and a large room that will function as our main work space with a lounge area, kitchen and office area.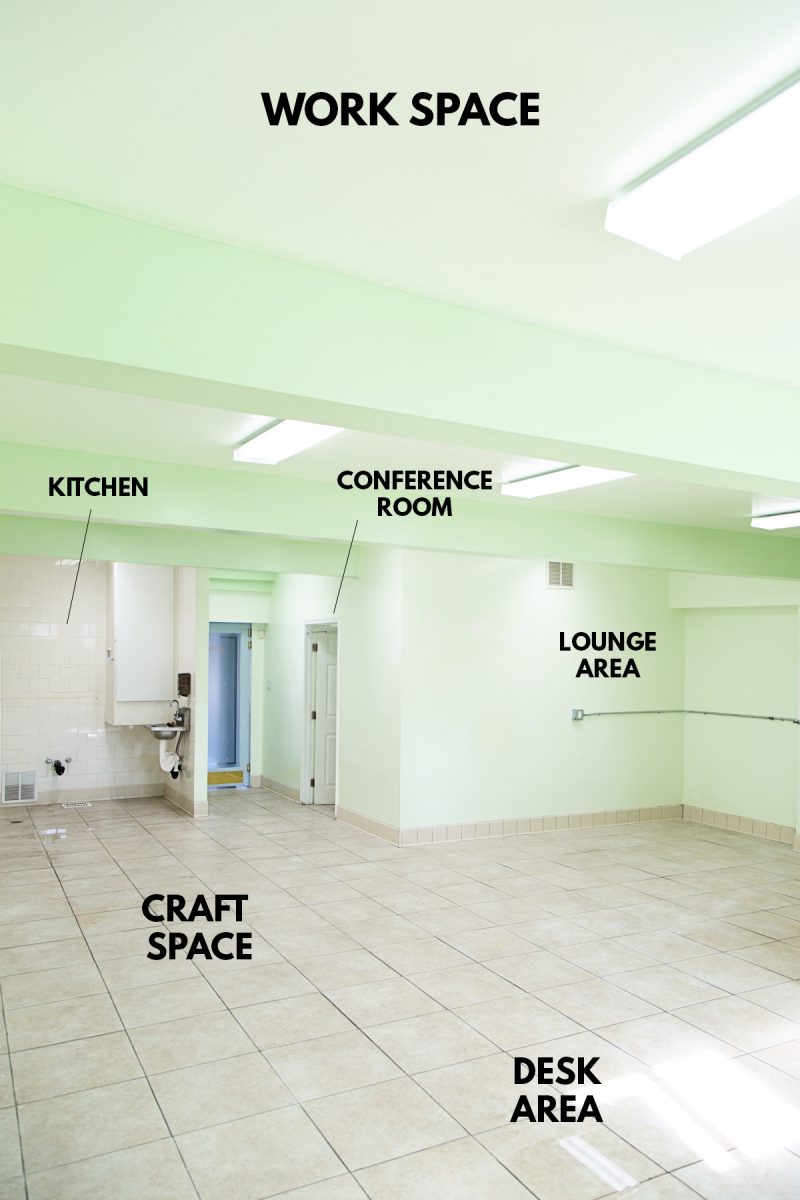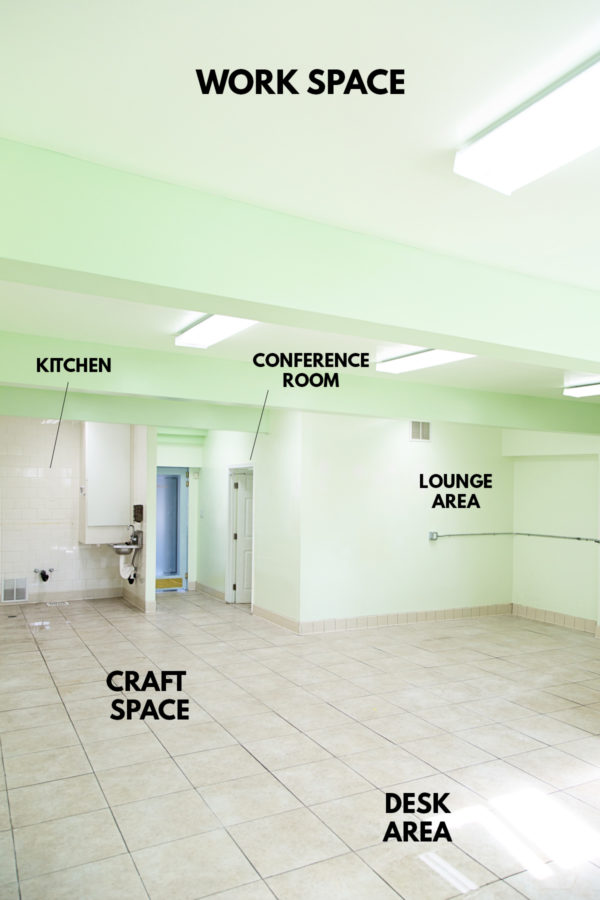 You guys, that's so many rooms!!!!!!! And now!! Now!! We get to make them ALL over!! Oh man, I'm excited. Since we no longer have to keep the whole thing white and bright because our last space was all one room, we can really play around with color and pattern and all the things! So not only will you see our home makeover this year on Studio DIY, but you'll see this new studio start to transform too!!!!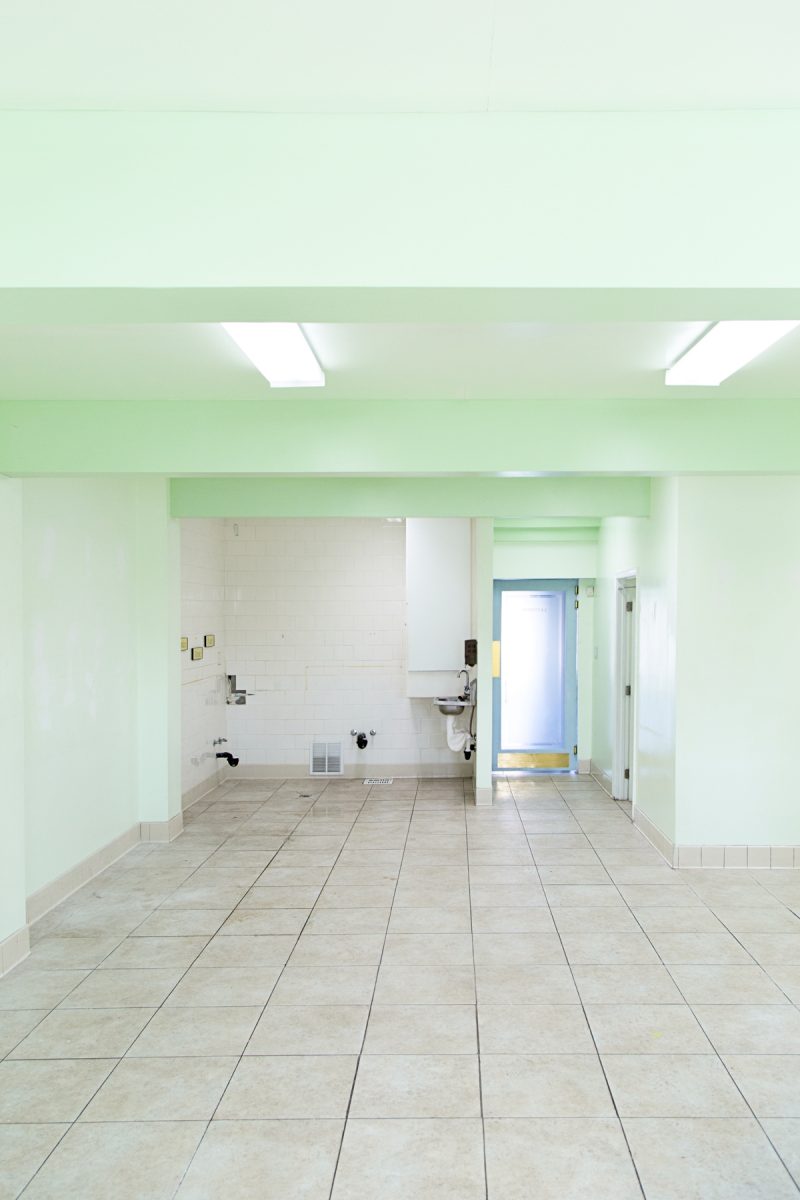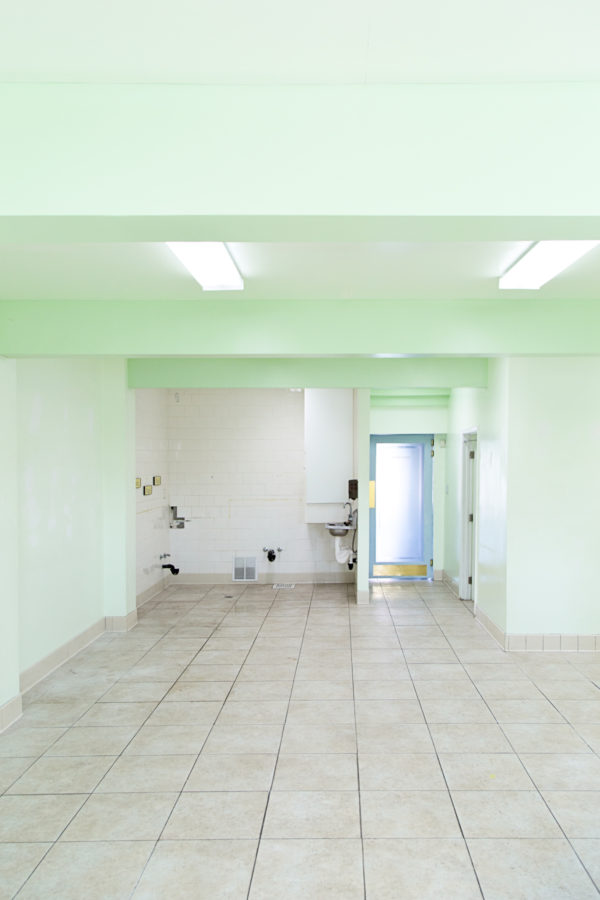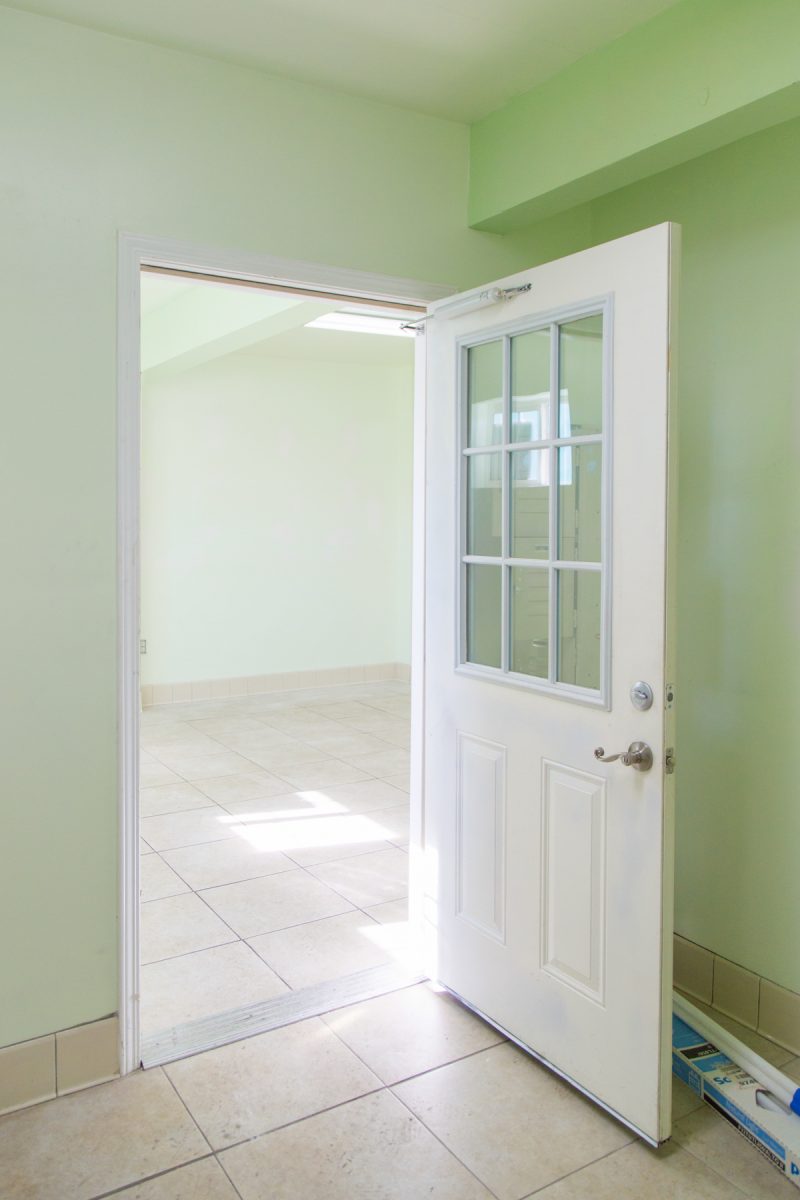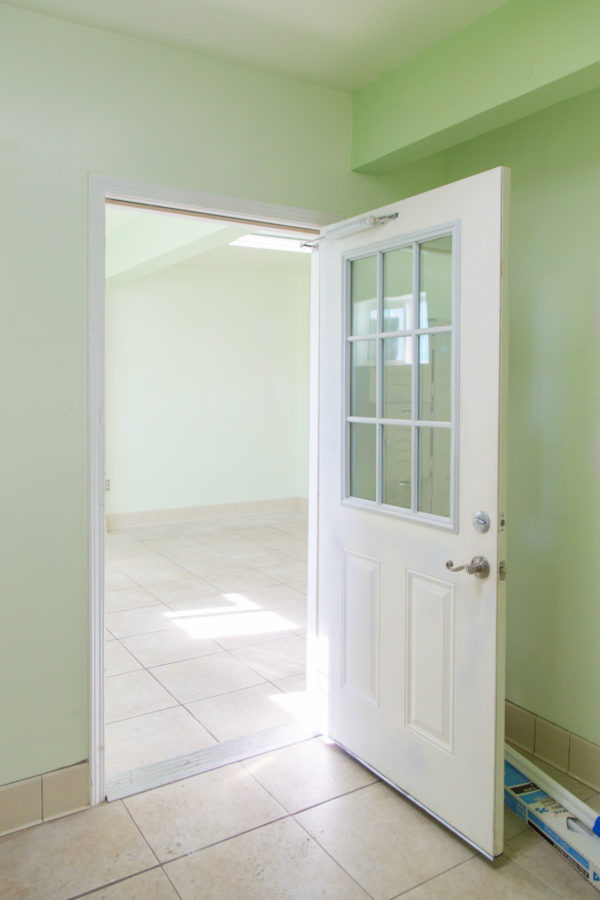 Not gonna lie it was (is) also totally terrifying to sign this lease, but it feels really good to have somewhere fresh to start, with more space and more places for things to hide so we aren't working on top of piles of THINGS at all times! The ceilings might not be as high as I want them to be and the floors may need some major work (i.e. How quickly can I replace them!? haha!) and leasing a retail space is a whole OTHER animal that I never knew existed but sometimes you gotta take the risk and just go for it. Fight through the fear! That's the one thing I've learned with every decision I've made thus far in my business.
Since the Instagram Live walk through of our house was something you guys seemed to really love, we're going to be doing a full walk through of the new studio tomorrow (Thursday!) at 3:30pm PST!!! Set your alarms and tune in to see the space and our initial plans for it!!!!
SaveSave
SaveSave
SaveSave