Happy Monday! Or busy Monday I should say, in my case. How about you? As I launch into major Blognic preparations, I'm sharing the party supply guide inspired by Friday's color palette of choice. I am so into neutrals always and I'd love to see this for a fall beer tasting, birthday bash or even a baby shower! I'm sure I'll never see a neutral-palette baby shower (Prove me wrong!?) but I would LOVE it. I also apparently had a thing for pigs with this one. Who knew?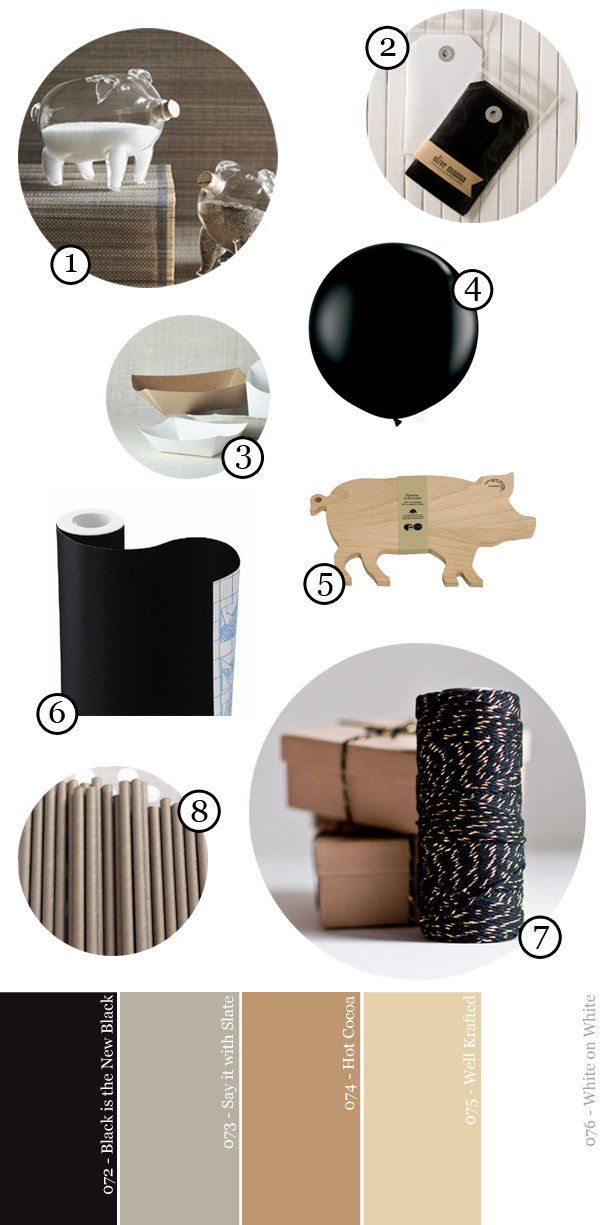 Black and White and Neutral All Over Party Supply Guide
1. Pig Salt + Pepper Shakers from Furbish
2. Chalkboard + Dry Erase Tag Labels from Olive Manna
3. Food Trays from Garnish
4. Black Balloons from Shop Sweet Lulu
5. Pig Shape Cutting Board from Cocobohème
6. Chalkboard Contact Paper from Amazon

7. Black + Gold Baker's Twine from Knot & Bow
8. Gray Paper Straws from Shop Sweet Lulu
Planning on another party palette? Check out more party supply guides here!