Remember when I traveled to the East Coast back in August? Well it just so happened that the weekend before NYIGF, there was a blogger get together going on! You see, another west coast blogger, Victoria of A Subtle Revelry, was in town and Rebecca of A Daily Something and Michelle Edgemont threw Blog Bash NYC in her honor! I met Michelle at Alt Summit last year and I knew Rebecca over twitter thanks to this lady, who we've both worked with down in DC! I can tell you, they are both pretty awesome, crafty girls and they rocked this event out. The food was amazing, the gift bags divine but of course, I loved the little DIYs everywhere the most. So here you have it, my take on this fabulous par-tay!
That's Rebecca below! This girl, I tell ya. She epitomizes her blog in real life. I love when someone has such a distinct style!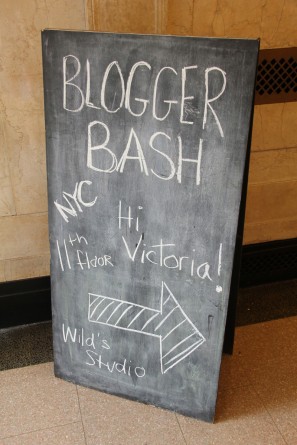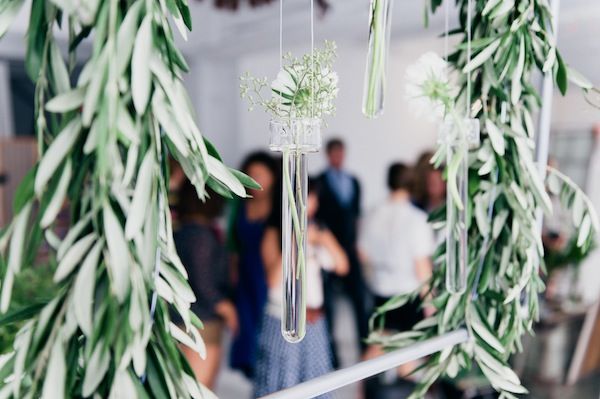 Fringe garland alert! Michelle made these fringey guys, and the circle garlands you see in the photo up top. Oh how I love a good garland.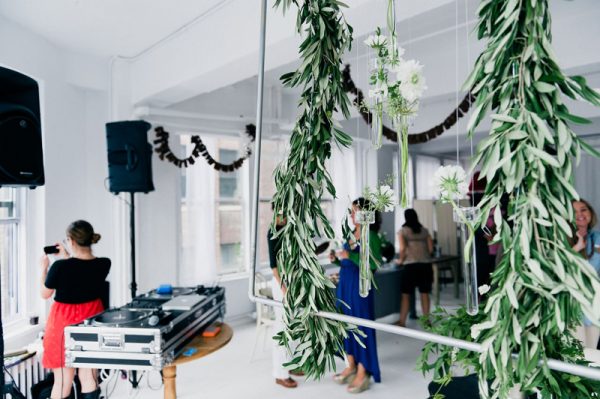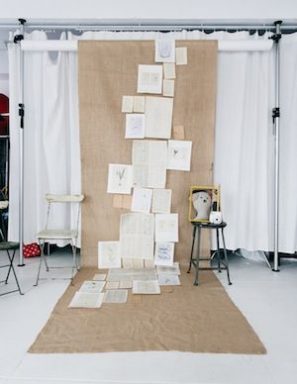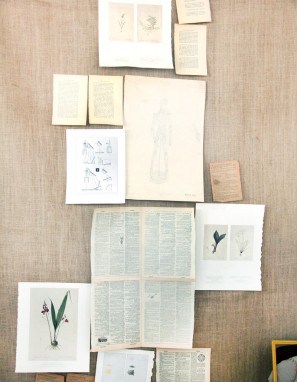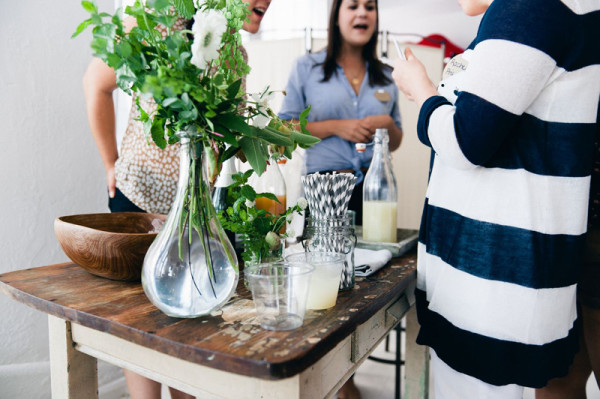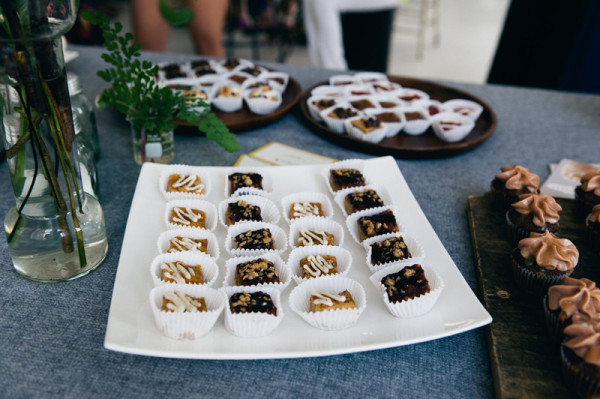 That's Victoria, the guest of honor! I also had the pleasure of meeting Victoria at Alt. She now runs the Alt blog, which you should check out if you haven't already!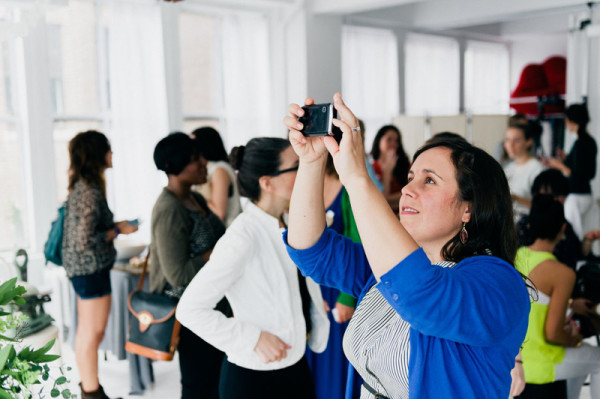 This board is how we picked up our numbers for a few giveaways. Wood, nails and some fabulous tags from Knot & Bow. This would make a great, budget-friendly place card display for an event, too!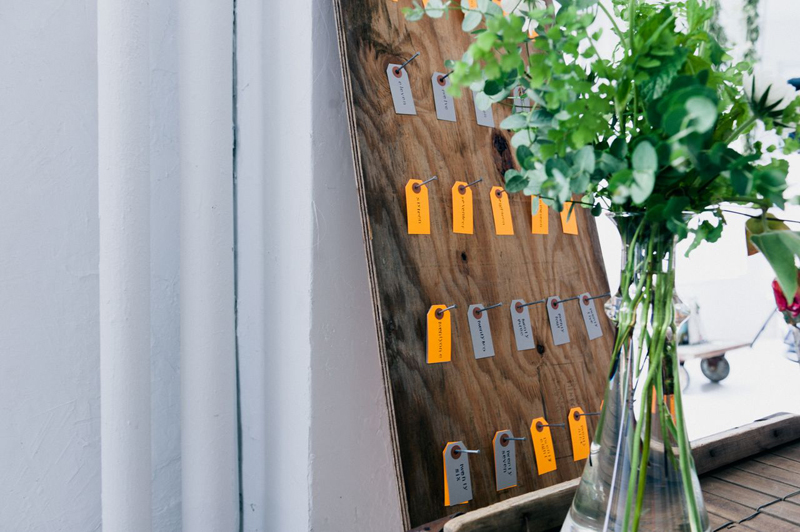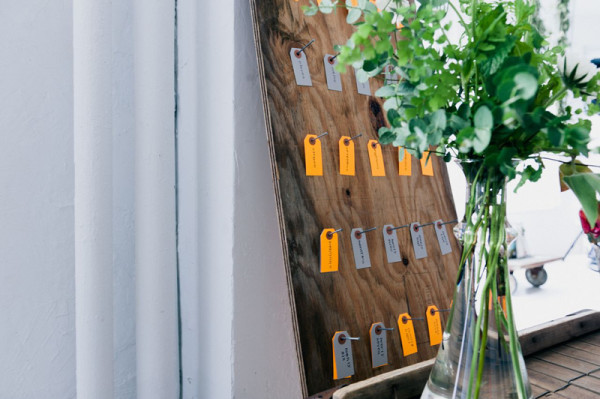 These little ones, Doodads and Noodles, were one of the giveaways. I wanted to win so bad. I just LOVE them!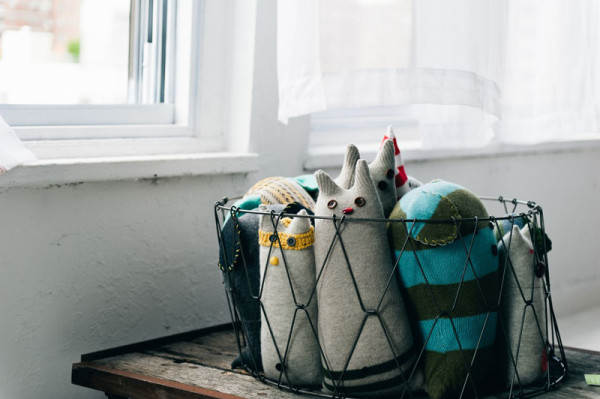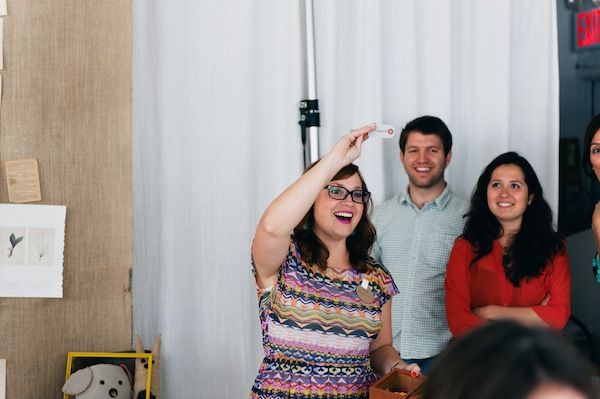 Michelle, above, announcing the lucky winners, and below you'll see the special (cup)cake everyone put together for Miss Rebecca who failed to tell us it was her birthday!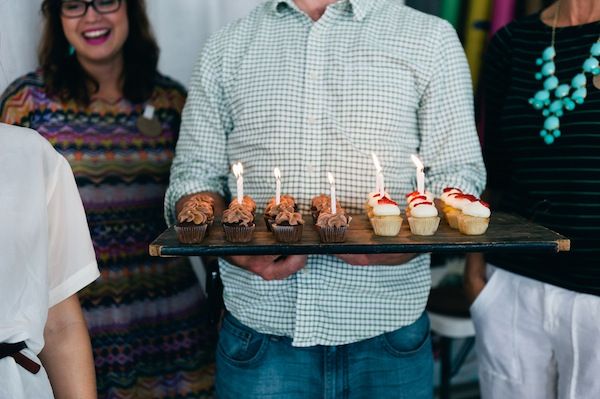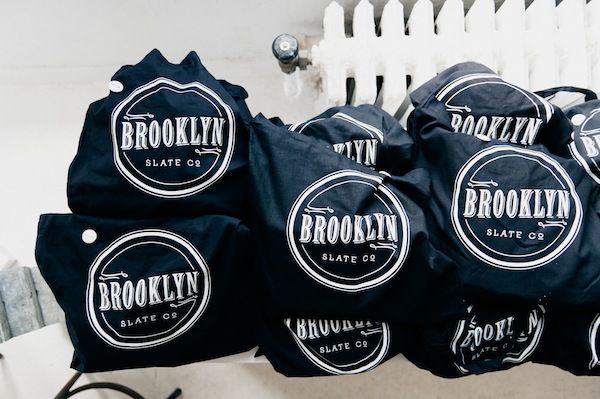 The goodie bags were full of so much awesomeness. I'm particularly obsessed with the NYC boroughs card, which will be going on our gallery wall shortly.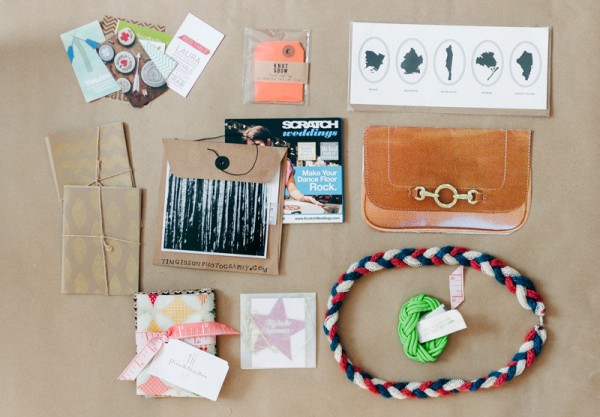 Blog Bash Sign, Backdrop Close-up + Fringe Garland Photos by Studio DIY, All Other Photos by Chris Ozer
I was able to meet a ton of awesome ladies at this event! Rachel of Pins & Needles, Jen of Jentertaining, Elita of Inside, Out and About and many more! Thanks Rebecca and Michelle for throwing such a beautiful affair, even if I had to walk right off a redeye flight to make it! For more on the event, straight from the hostesses' mouths, check it out on Camille Styles and learn more about all the fantastic sponsors and vendors below.
Goodie Bags
Brooklyn Slate, Curious Creatures, Miniature Rhino, Walker Standstill, Paper and Olives, Ravenna Girls, Tim Gibson Photography, Yes Jess Knits, Pins & Needles, Knot & Bow, Pink Olive
Participating Vendors
Food + Drink: HoneyBee Brownies, Kumquat Cupcakery and The Stand NY
Venue: M Wild's Studio
Photographer: Chris Ozer
Design + Planning: Michelle Edgemont and A Daily Something
Graphic Designer: Red Table Stationery
Floral Designer: True Florette
Door Prizes: Doodads and Noodles and Hipsters for Sisters
Vintage Props: Patina Vintage Rentals
DJ: Lil Ray, Scratch Weddings
Videographer: Jim Kamoosi