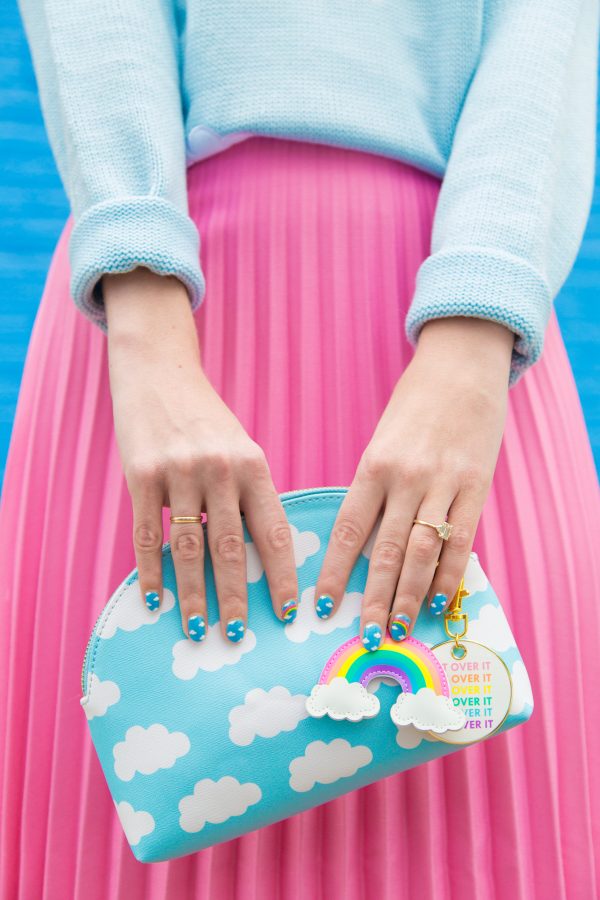 HAPPY APRIL CLUTCH REVEAL DAY!!! We've been dropping hints left and right about this one! With my mani and recent influx of rainbow everything in my wardrobe. Well LOOKY-HERE! A sunshine + rainbows cloud clutch!!!!!!!!!
Rainbows is right up there with metallic as our most-requested, but I wanted to design a clutch that was a little more unexpected and dare I say… neutral? And let the keychains do the rainbow work! This clutch couldn't come at a better time with the prettiest shades of light blue popping up everywhere right now in stores.
There are THREE new + awesome things about this clutch which I'm thrilled about. First, it's a different shape! It kinda mimics a rainbow, and works great as a clutch, travel or makeup bag! And BOTH keychains are new styles for us!!! We've got a PUFFY rainbow and a cheeky gold + enamel "Get Over It" keychain too.
Spring has SPRUNG folks! Watch the video below to learn a little more about this clutch!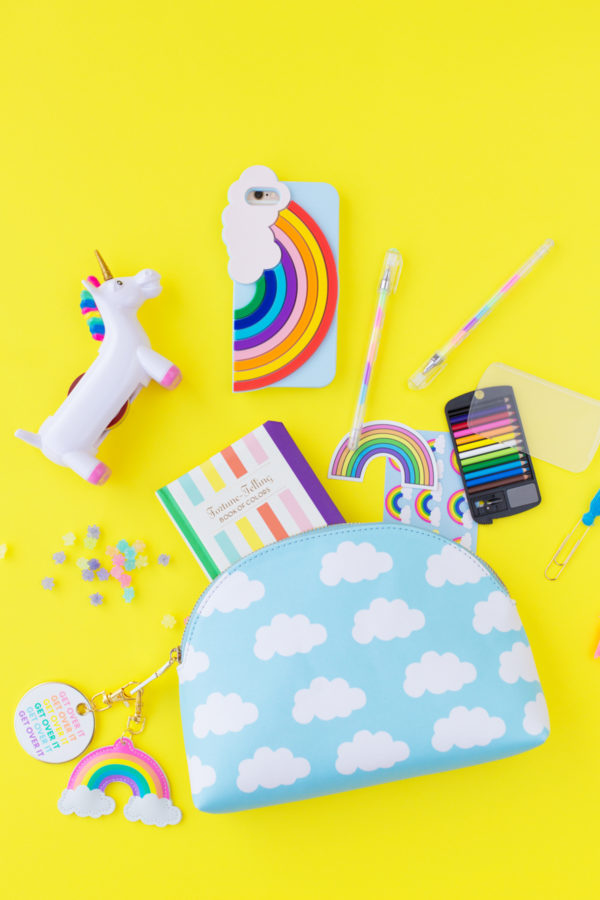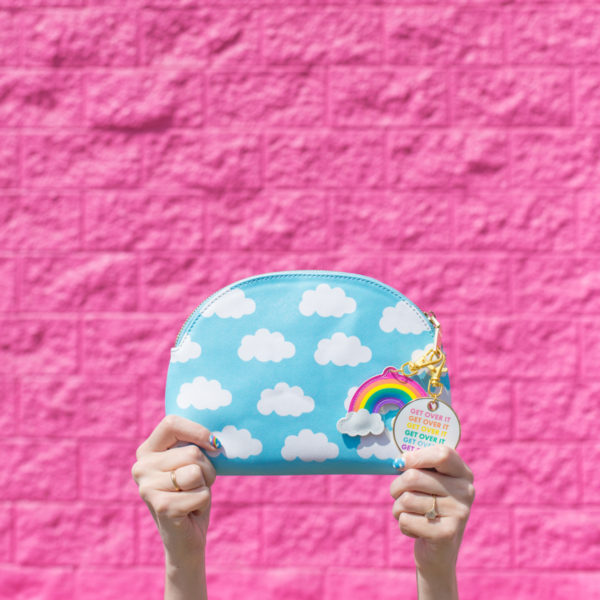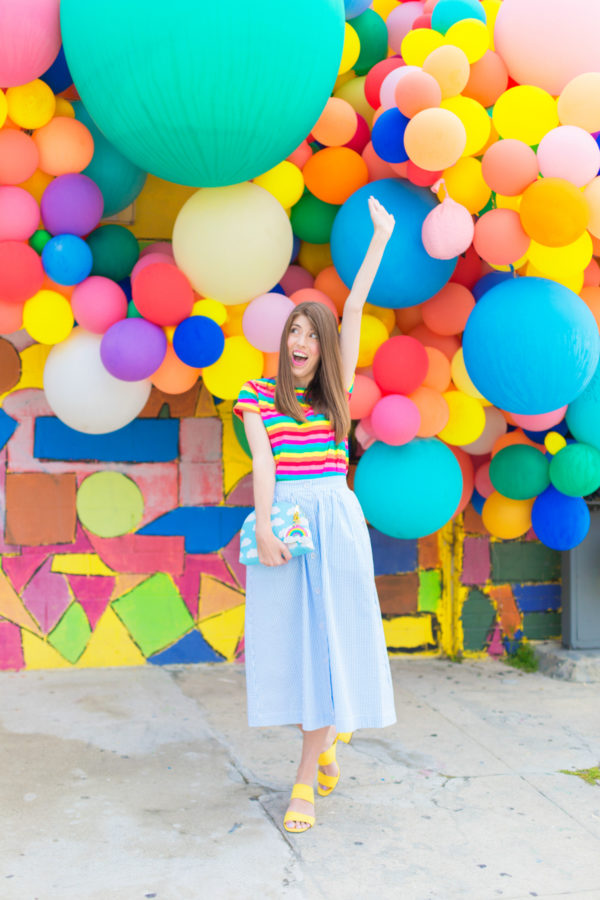 Photos by Jeff Mindell
Cannot WAIT for all the rainbow filled photos you guys are going to take with this one. Our hashtag is about to get R-E-A-L colorful!!!
Remember, if you are already subscribed be sure to head to your shop account and add your keychains before your box ships on April 20th!
And if you haven't yet joined the Can't Clutch This party bus, let me tell you about it! It's our month-to-month subscription where you get a new (exclusive!) clutch in the mail each month, and can choose to add on some fun keychains too!! With each clutch, my goal is to help you infuse a little bit of Studio DIY style into your everyday! Head over here to subscribe!
Don't forget to share your pics with us using #cantclutchthis so we can see, share and even give away some pretty awesome prizes too!!!!