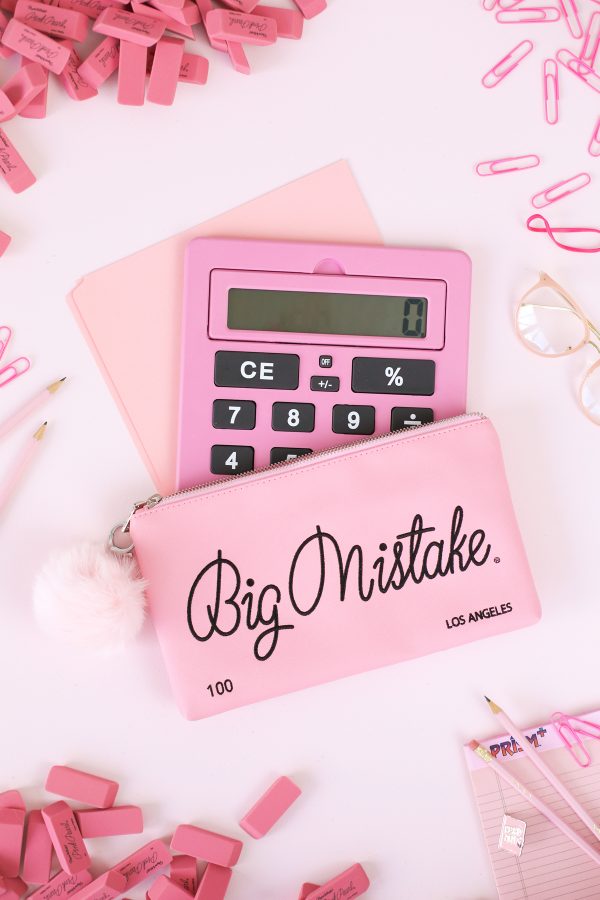 Big mistake. Big. Huge. I have to go shopping now!
It's an ERASER CLUTCH, folks!!!!! A giant eraser. And we couldn't resist a good movie reference while we were at it because duh. =) Even better…. 1) We brought back on of our most popular keychains, the (faux) fur pouf!!! And 2) Per so many requests, we're trying something new this time! Instead of two keychains, we've created one keychain and one enamel pin that go with the clutch! Lots of you have been asking for more pins so we thought we'd give it a whirl!! The pin is a super cute little pink diary with a heart lock!!
This one works so well for those of you headed back to school but is also just awesome even if you're not because I KNOW all of us are still strolling those school supply aisles. The pink is such a fun shade and the "Big Mistake" is embroidered on and looks SO good in real life. I can't WAIT for you to get your hands on it!!! Check out the video below for all the details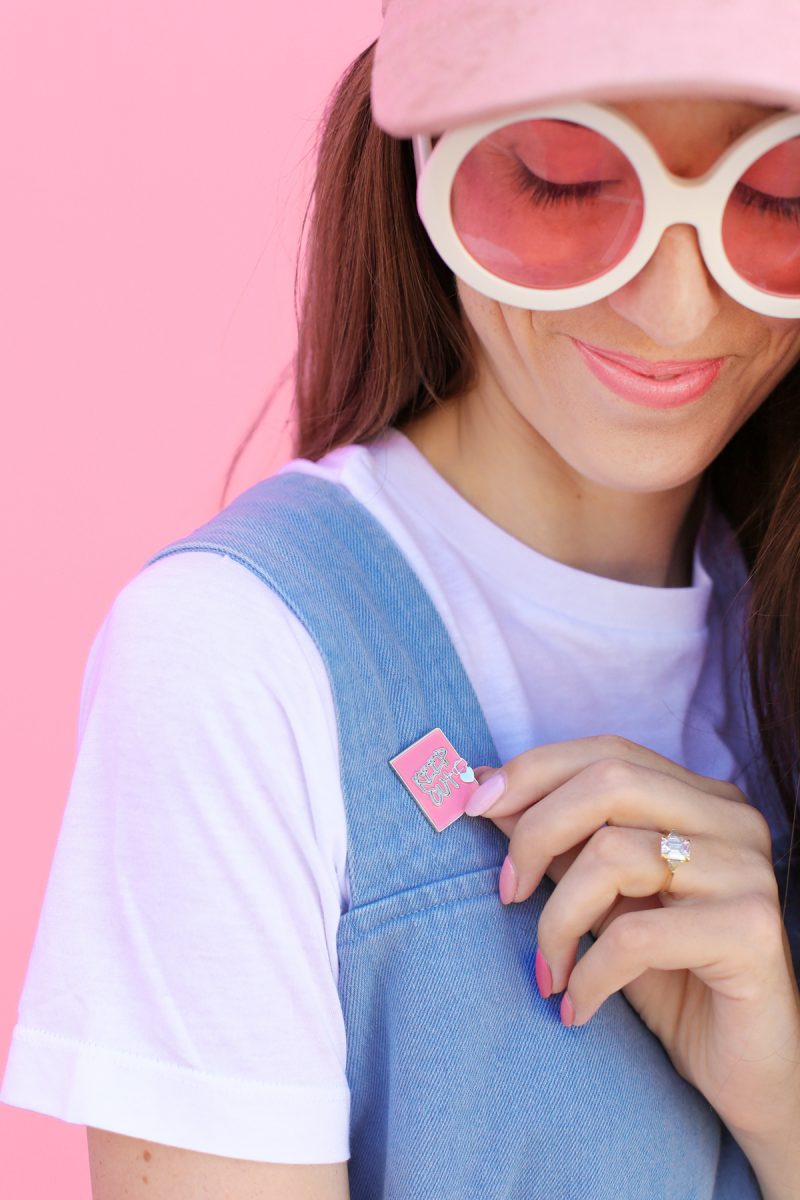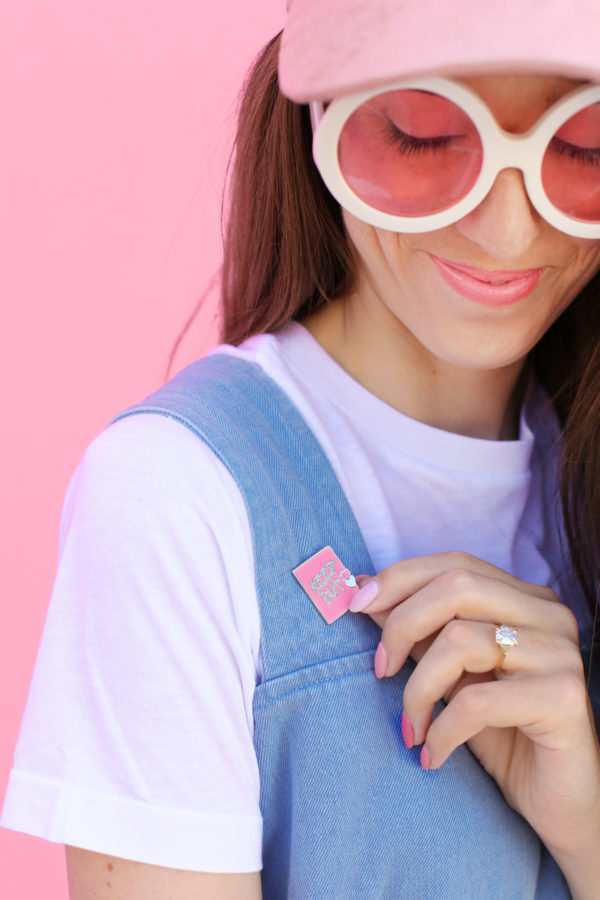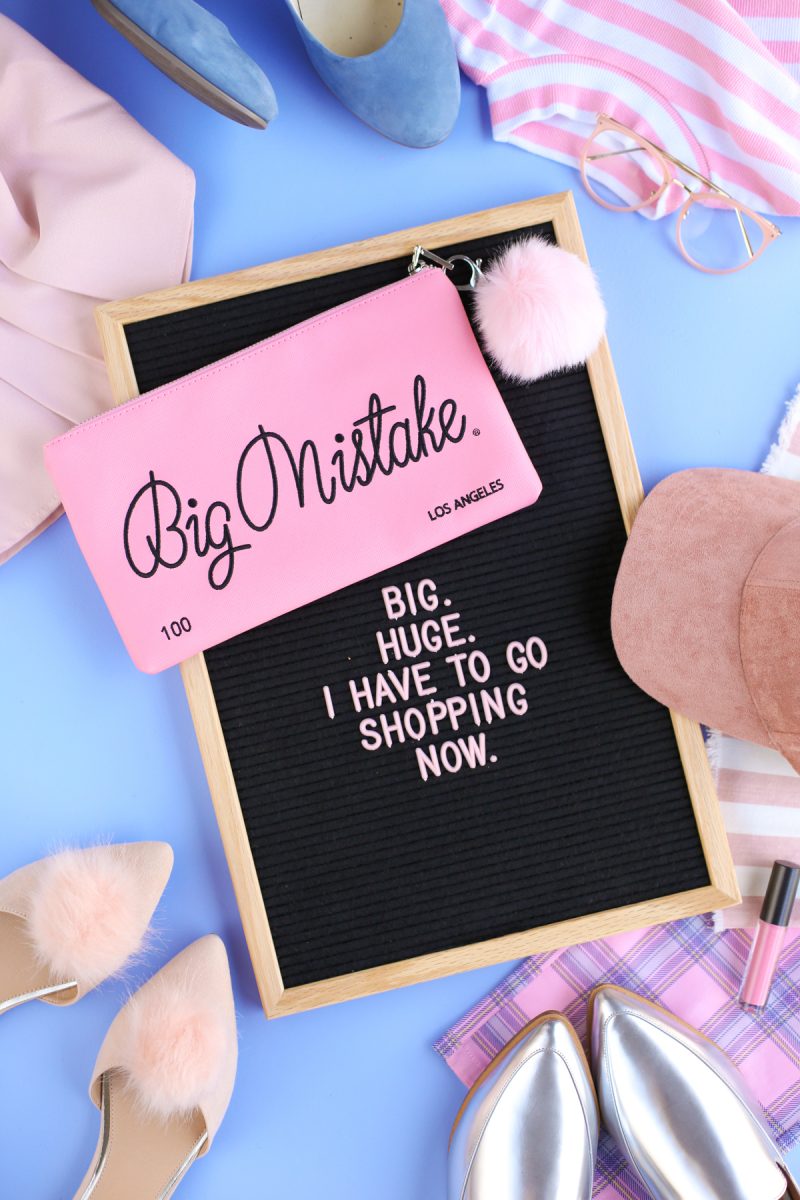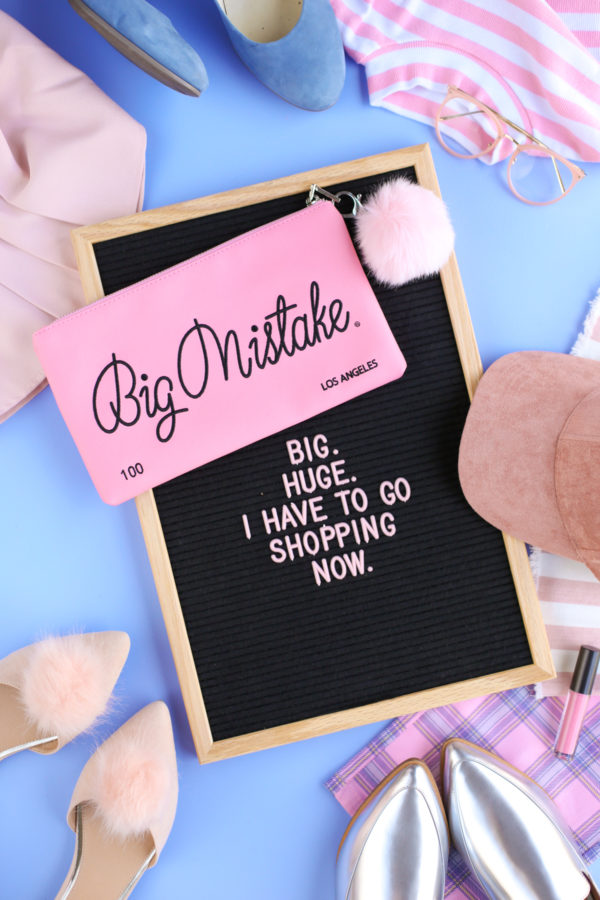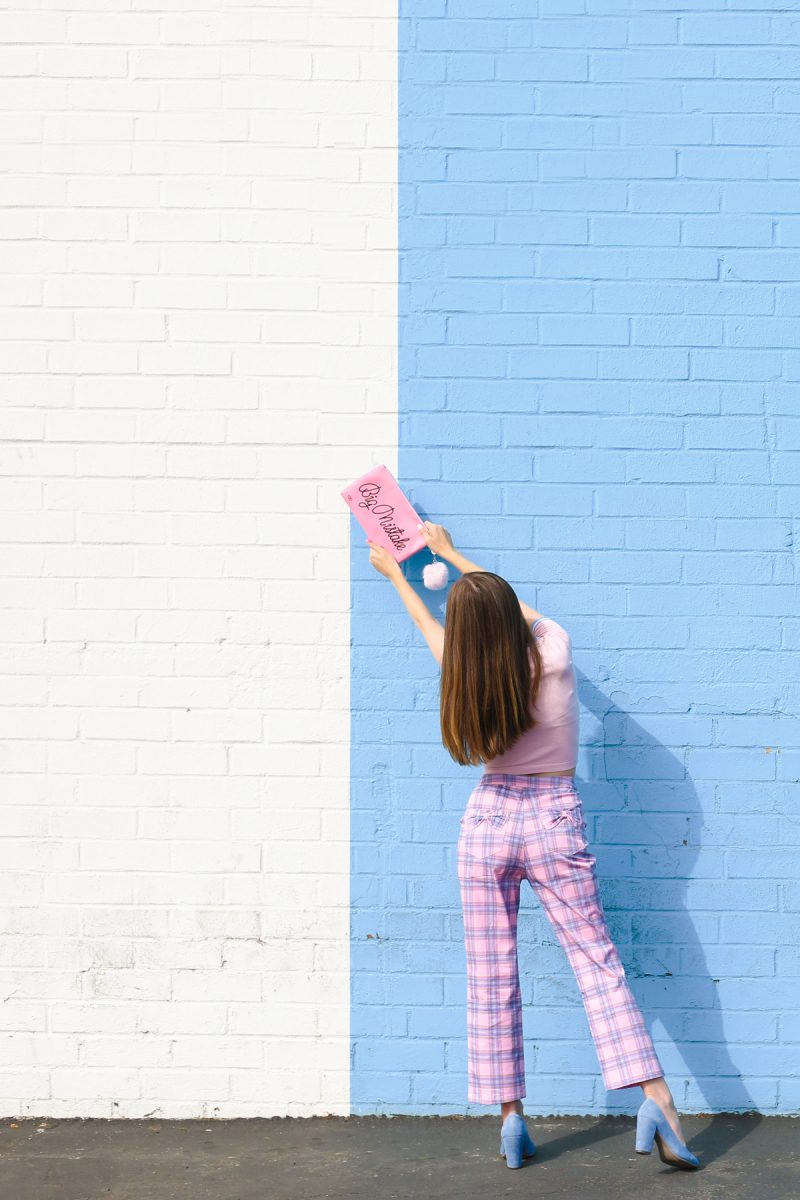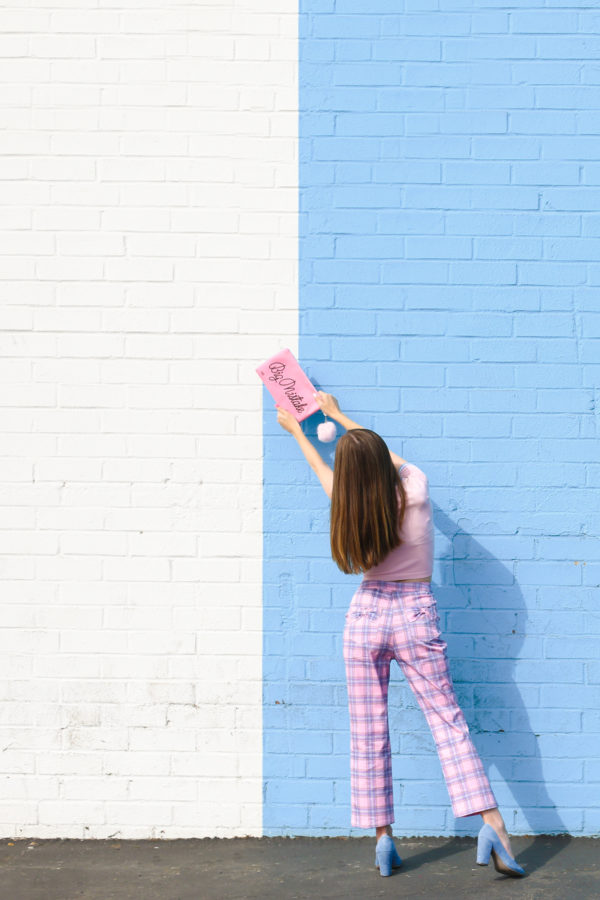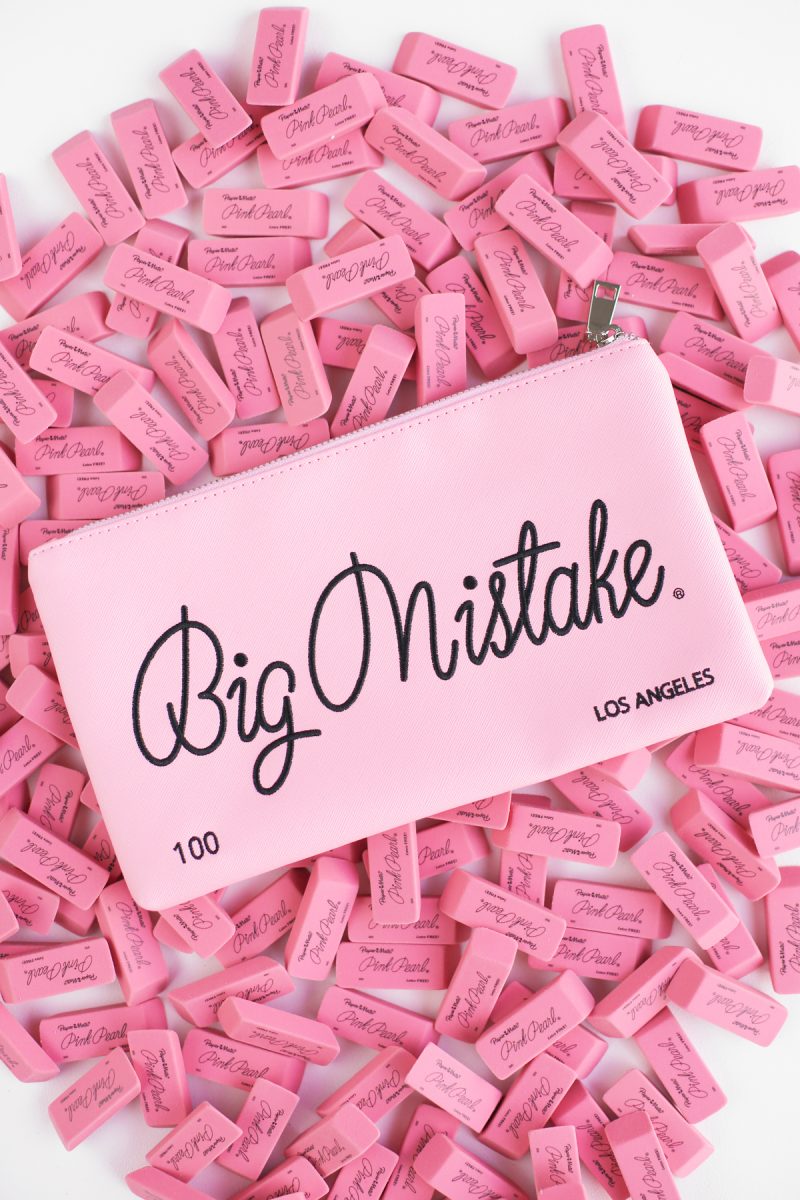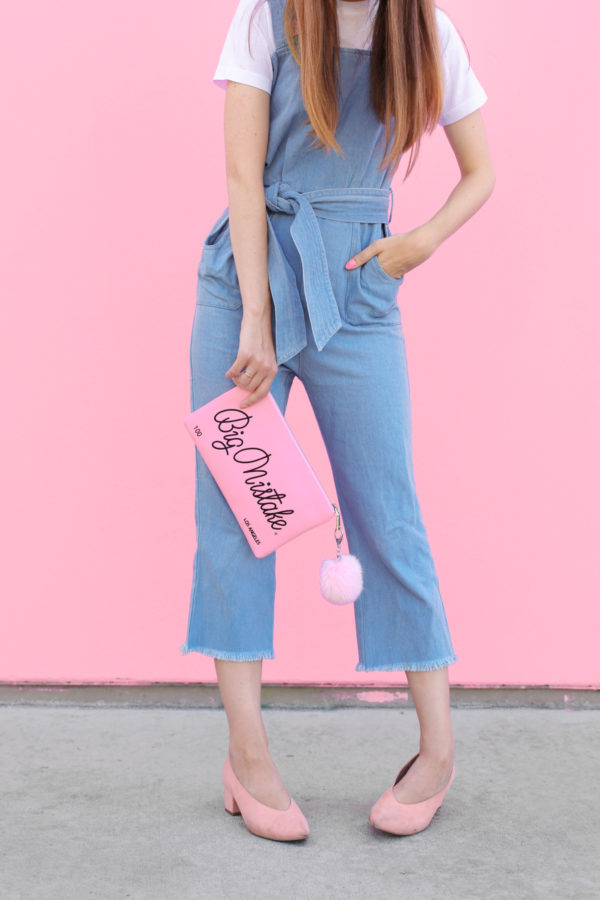 Photos by Jeff Mindell
Remember, if you are already a subscriber be sure to head to your shop account and add your keychains before your box ships on August 20th!
And if you haven't yet joined Can't Clutch This… let me tell you about it! It's our month-to-month subscription where you get a new (exclusive!) clutch in the mail each month. You can choose to add on fun keychains (and now pins too!) each month!! With each clutch, my goal is to help you infuse a little bit of Studio DIY style and color into your everyday! Head over here to learn more and subscribe!