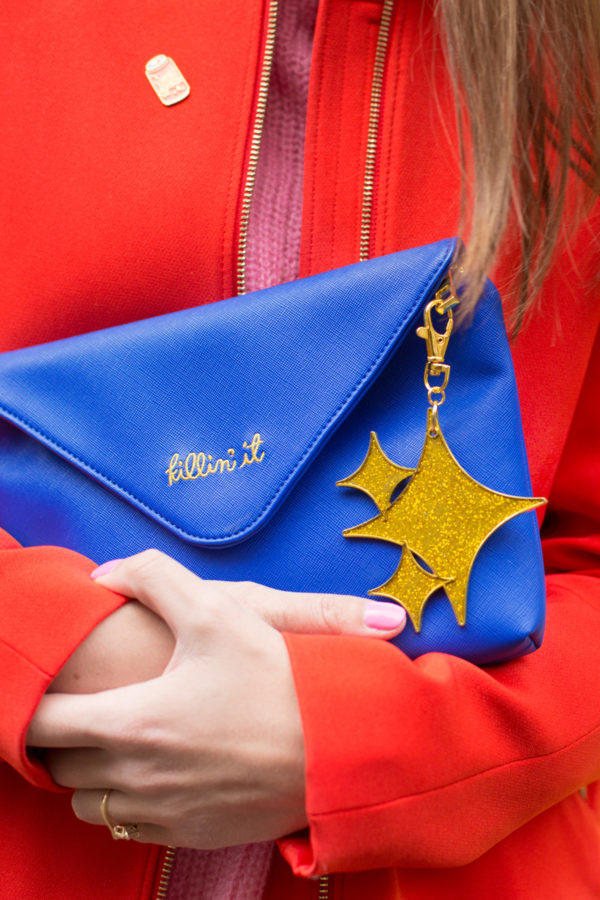 KILLIN' IT! December's clutch is HERE!! And it's another new style, you guys!!! This month, we wanted to try something totally different. Not a pattern, or a "thing"… but a really really good, bold color. One of the most common questions I get is "How did you get to be so confident wearing bright colors?" And my answer is always "Start with accessories."
THIS clutch is it! If your goal in 2018 is wearing more color, this is a great place to start. I wanted this clutch to be the perfect pop of color with any outfit. It's a great shape (an envelope style!! don't you love it!?) and size, and this bold blue looks so good with so many things, neutrals and colors alike! BAM!
I also wanted it to have a little word of encouragement on it so the subtle gold "Killin' it" will send you confidently into the new year!! Oh and there's glitter. Duh. A glitter keychain and a glitter soda can pin that says "Liquid Sparkle"!!! Eeeeeep!!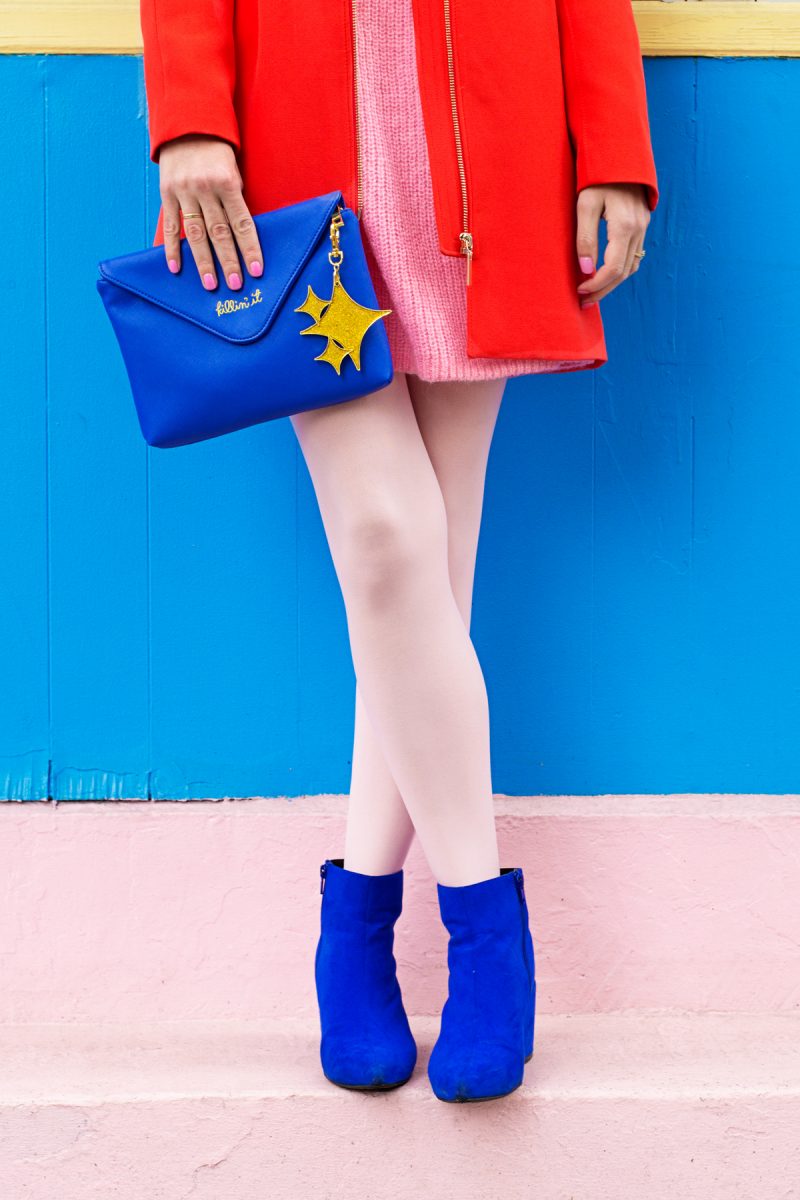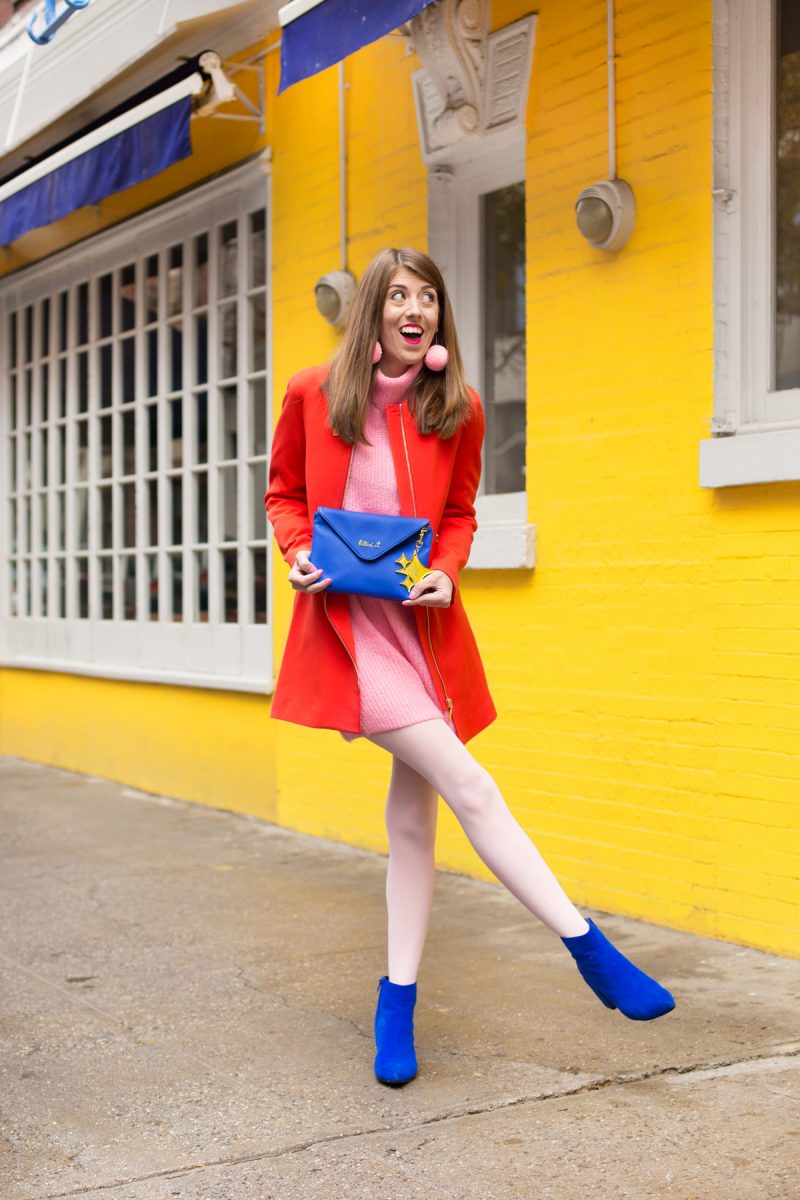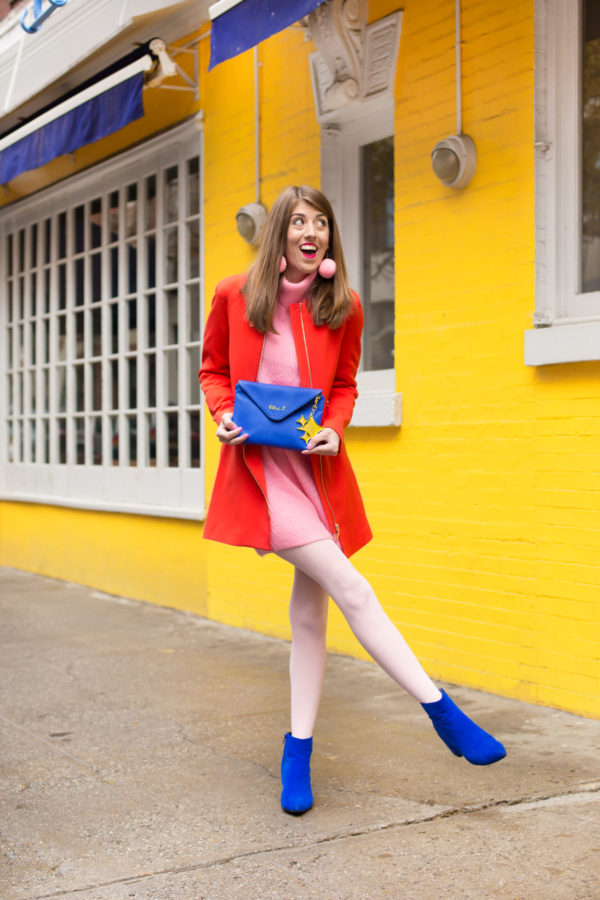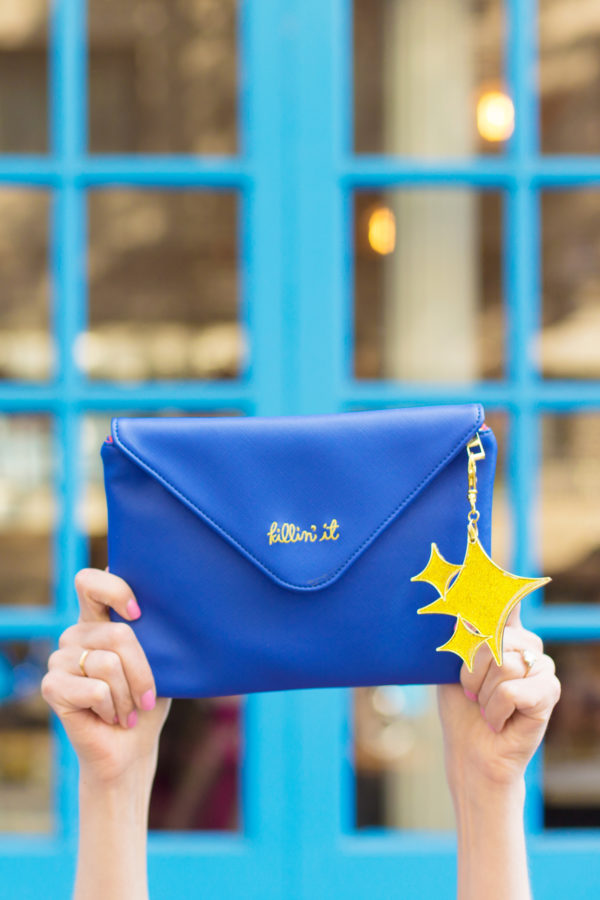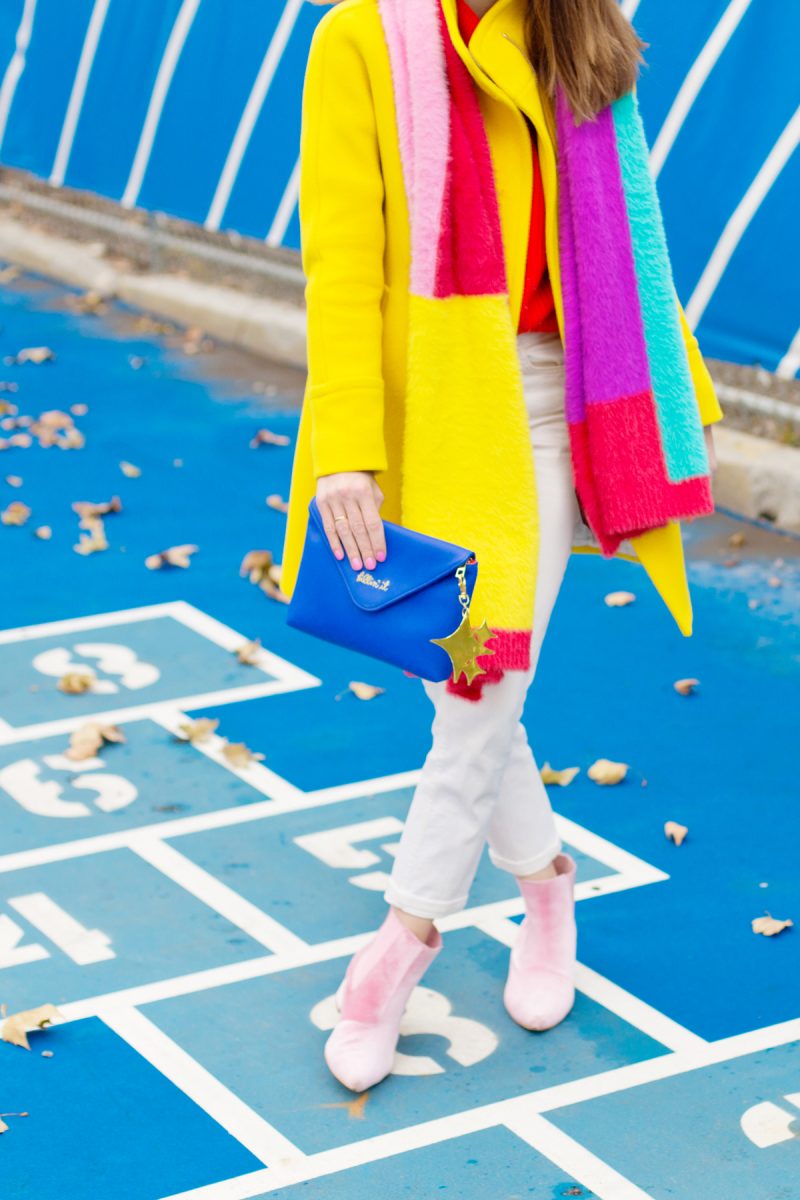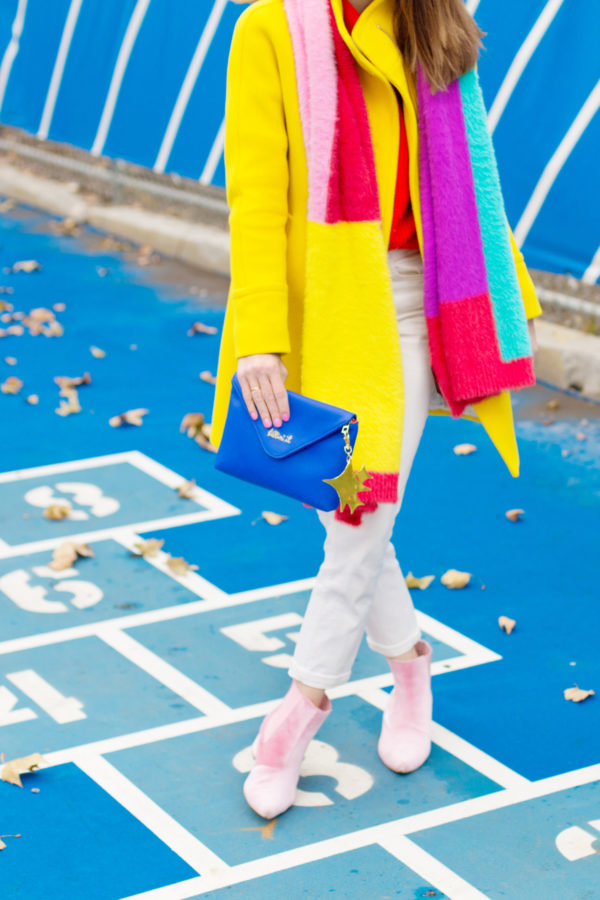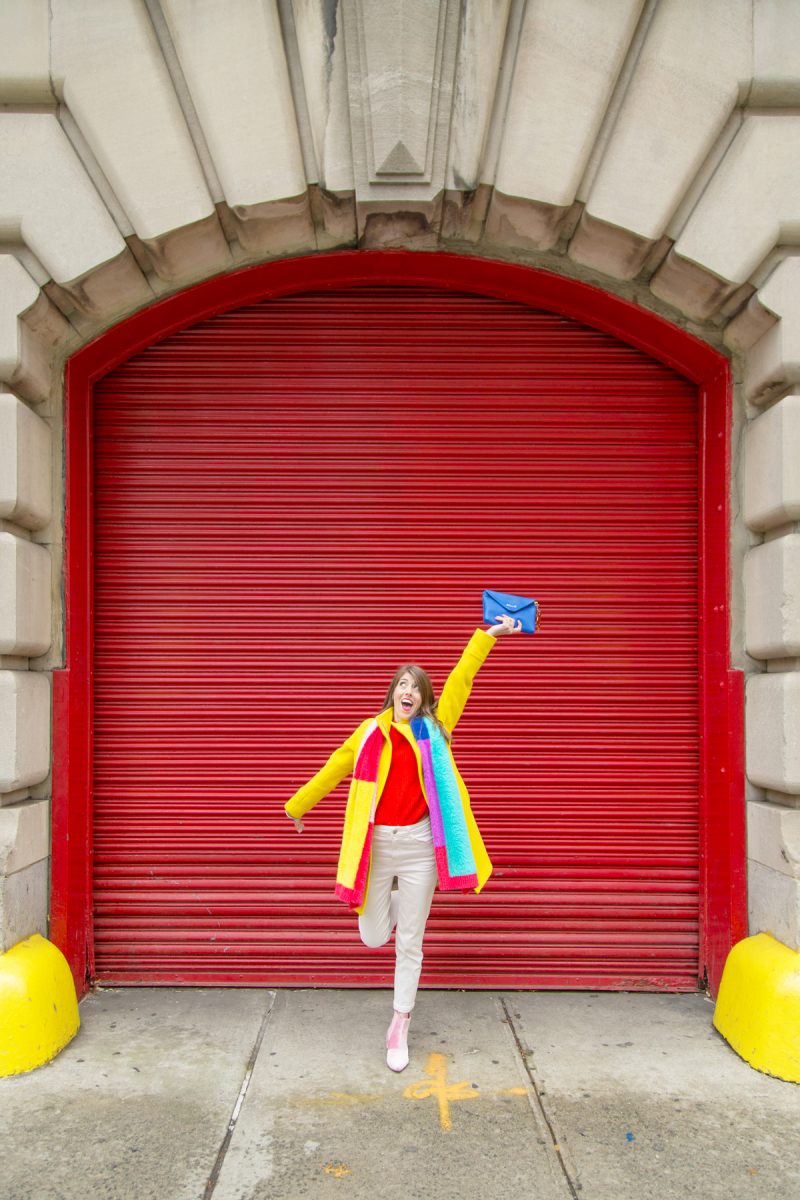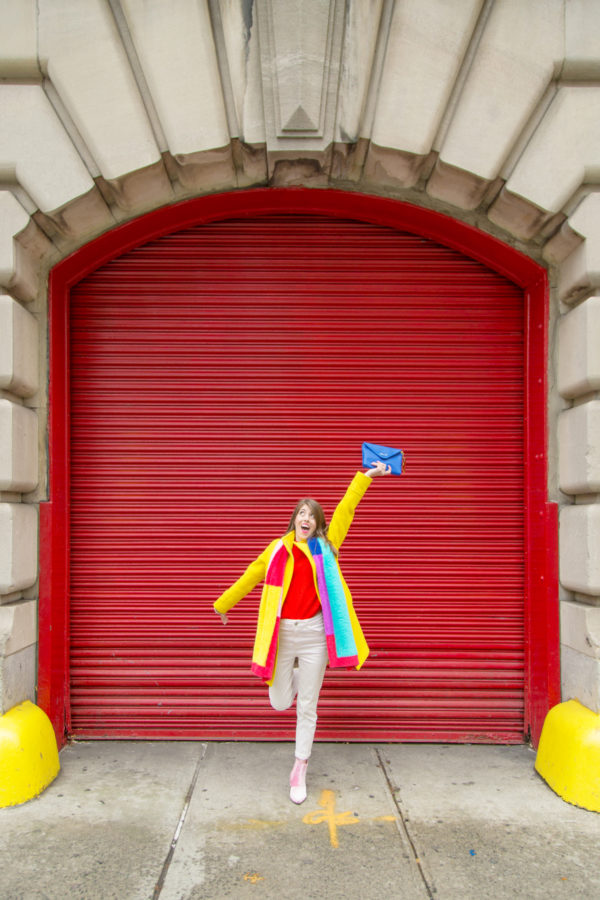 Photos by Jeff Mindell
You know I'm gonna say it… I can't wait to see you all killin' it with this clutch as we 'round the corner into a new, awesome year!!!
Remember, if you are already a subscriber be sure to head to your shop account and add your keychain and pin before your box ships on December 20th!
In case you're new here.. what is Can't Clutch This you ask!? Let me tell you about it! It's our month-to-month subscription where you get a new (exclusive!) clutch in the mail each month. You can choose to add on fun keychains and pins each month!! With each clutch, my goal is to help you infuse a little bit of Studio DIY style and color into your everyday! Head over here to learn more and subscribe! And right now, you can get your first clutch FREE when you subscribe if you spend $60 in the shop and use code 'CLUTCHGIFT'!