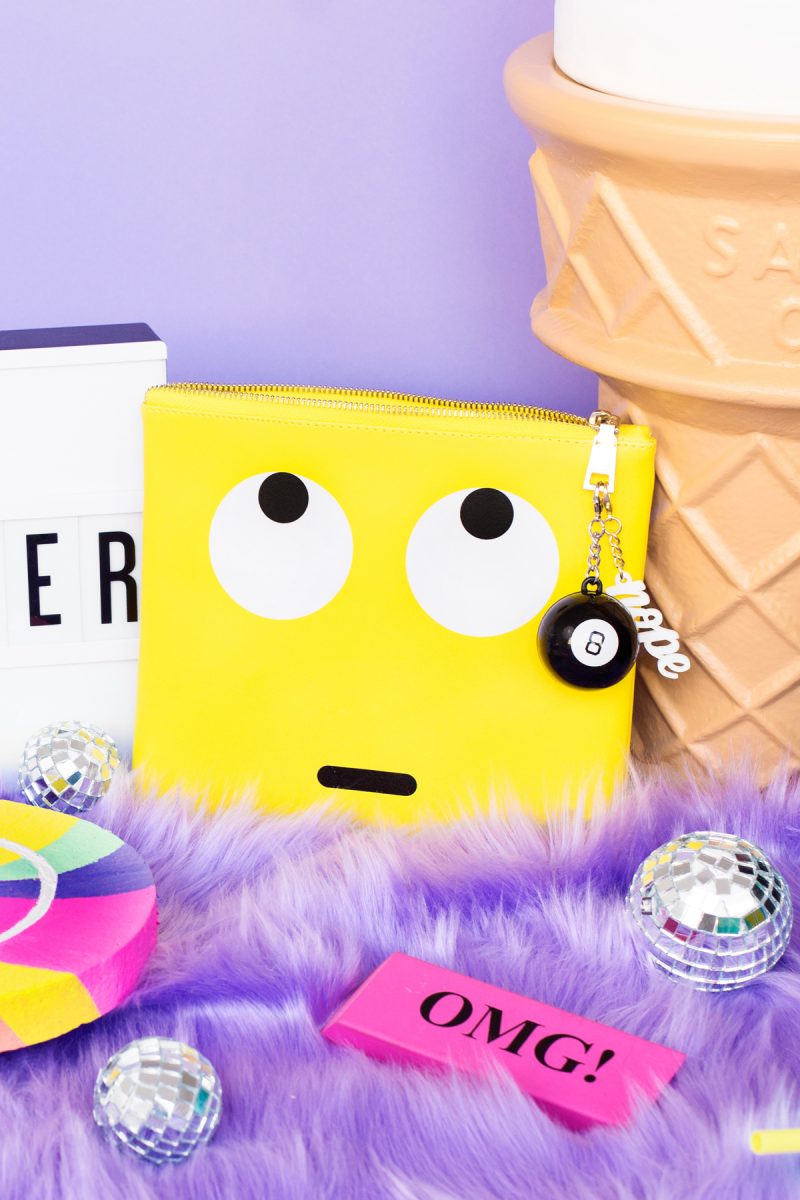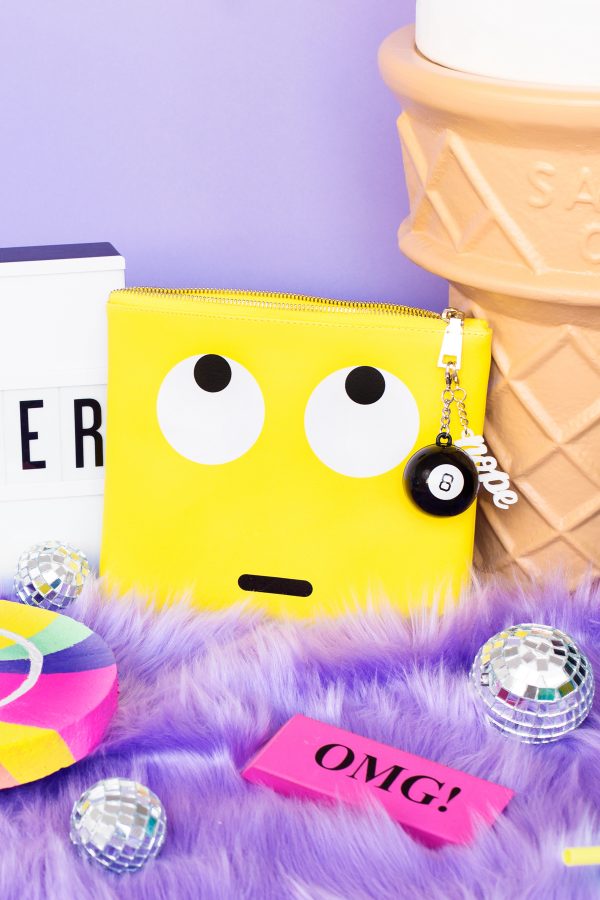 Hiiii!! It's time to reveal and unbox our January clutch!!! I've been so humbled by and grateful for your support of Can't Clutch This so far and I'm just so excited to reveal our second clutch!
An emoji clutch!!!! With a MAGIC 8 BALL keychain!! And it really works!!! Ahhhhh! I explain more about how this sassy clutch came to be and why I love it so much in the unboxing video, so be sure to watch that below!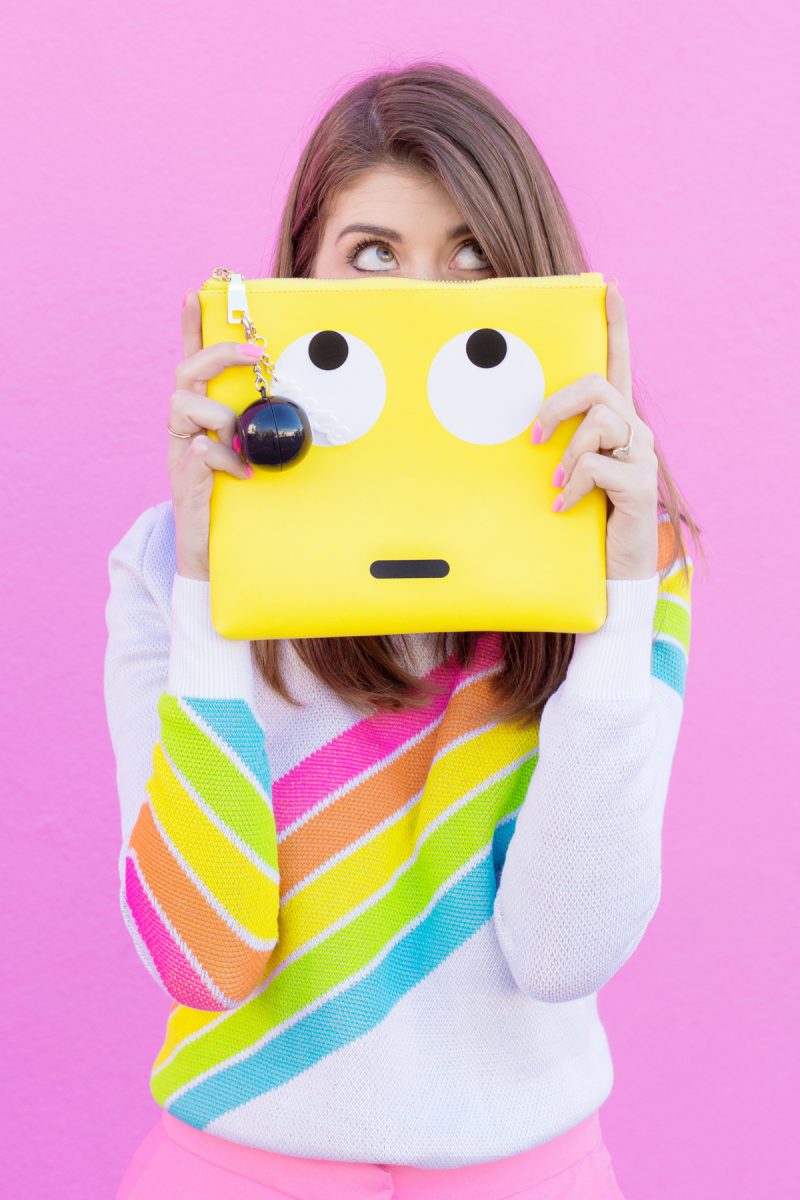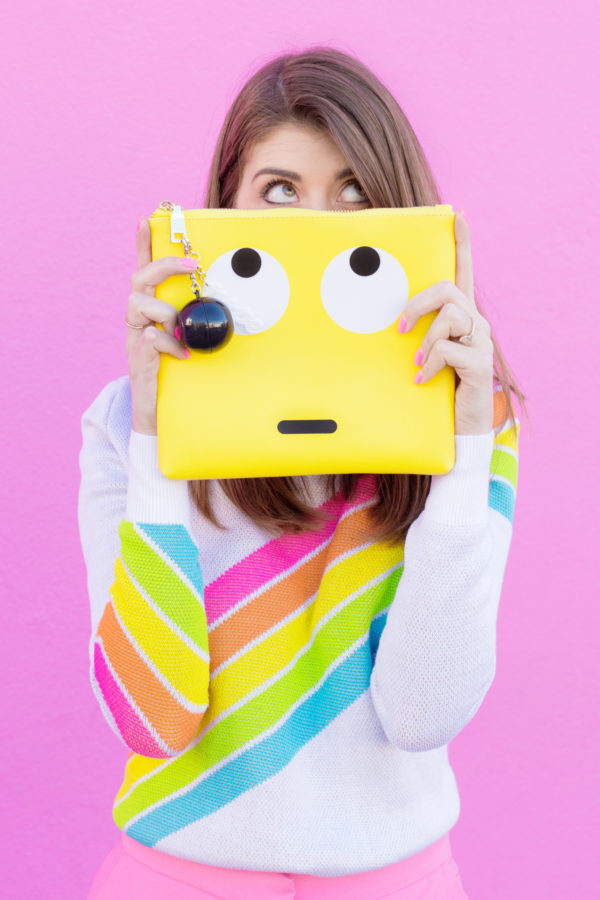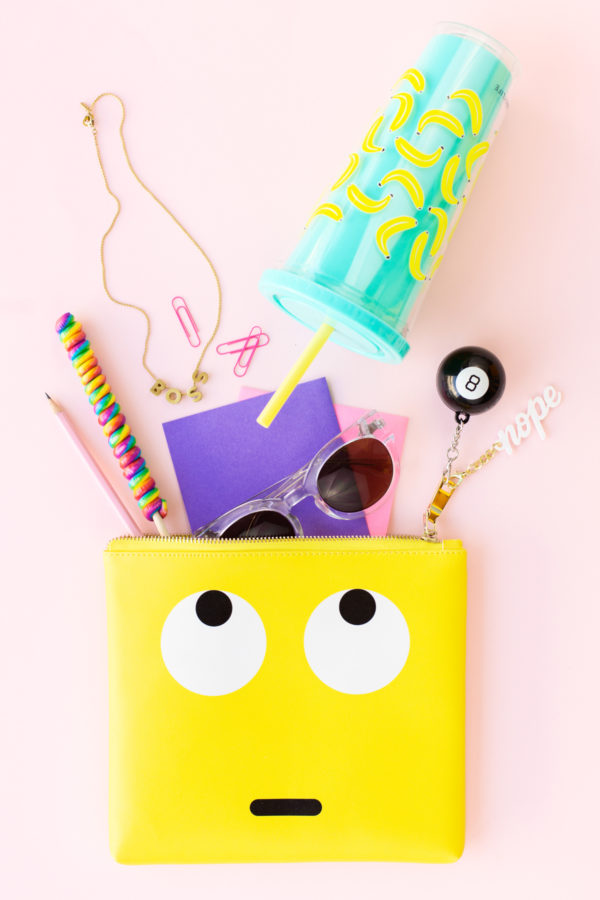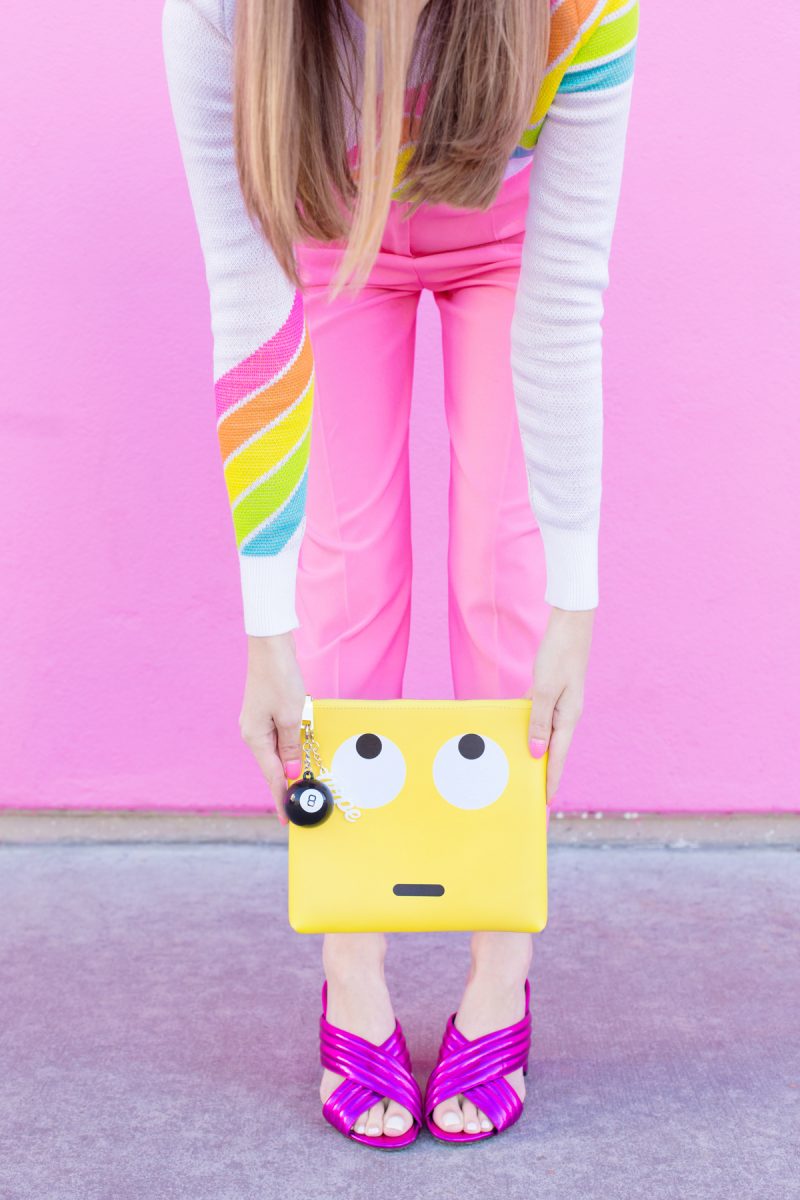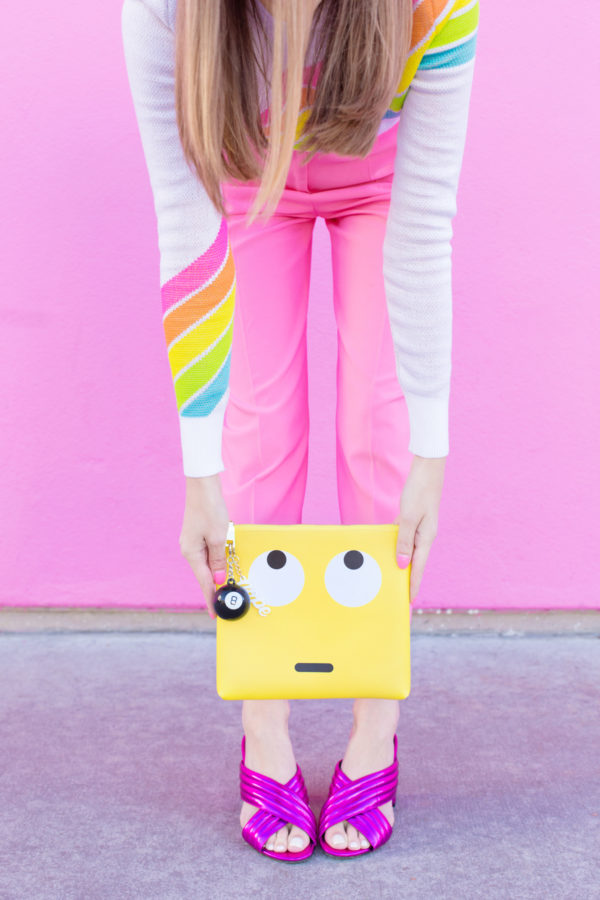 Photos by Jeff Mindell
If you are subscribed be sure to head to your shop account and add your keychains before your box ships on January 20th!
And if you're new here! Can't Clutch This is our monthly clutch subscription! It's a month-to-month subscription where you get a new (exclusive!) clutch in the mail each month, and can choose to add on some fun keychains too!! The biggest and best feedback we've gotten is how awesome the quality is for the $19.99 price and that makes me SO happy! It really is a pretty great deal.
To learn more and subscribe, head right over here!
And once you get your clutch, don't forget to share your pics with us using #cantclutchthis so we can see, share and even give away some pretty awesome prizes too!!!! It was SOOOOO fun to see all your taco clutch photos and I'm very excited to see all your cute pics with this dude! Does he need a name!?!?