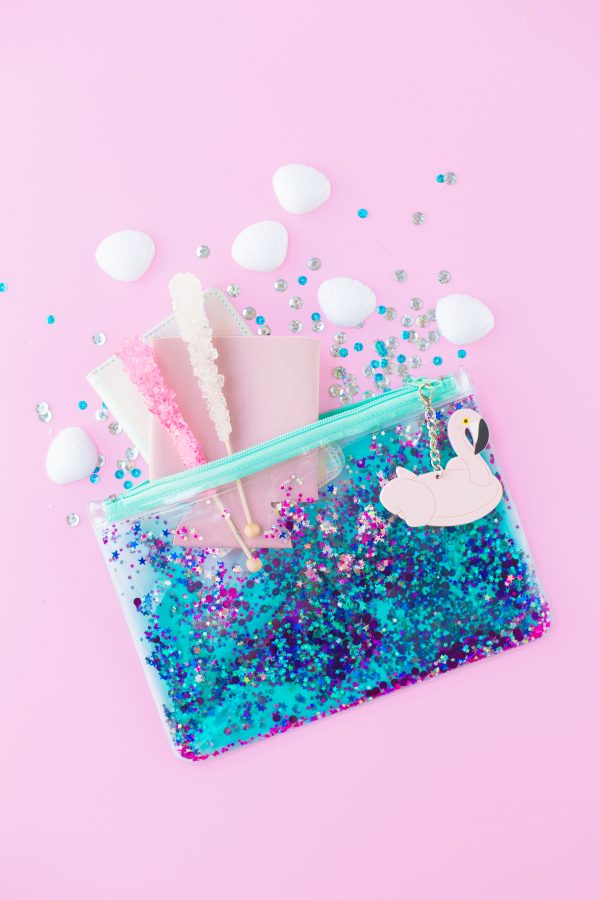 Alllllll those beach-y mermaid vibes you guys!!! IT'S A FLOATING GLITTER CLUTCH!!!! You reallllyyyy gotta watch the video to see this guy in action but I am SO in love with it!!! It's see-through with a really pretty teal liquid inside and all sorts of pink, blue and holographic sequins floating around!! It's actually like.. the most fun toy ever… but you can totally use it as a purse too. 😉 Ha! Kidding! This clutch is great for the beach or the pool. You can pop your essentials in there and slip it right in your beach bag. And don't get me started on the pool float keychain!!!! Ok, go watch the video below!!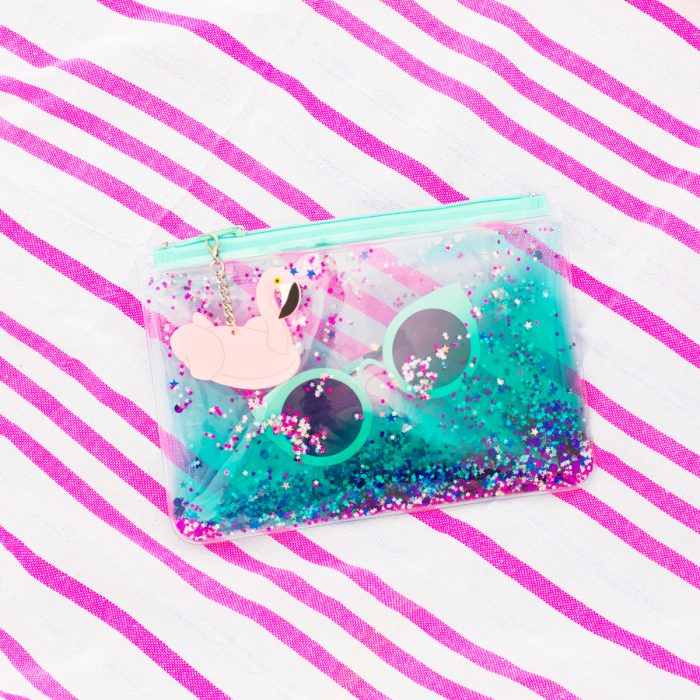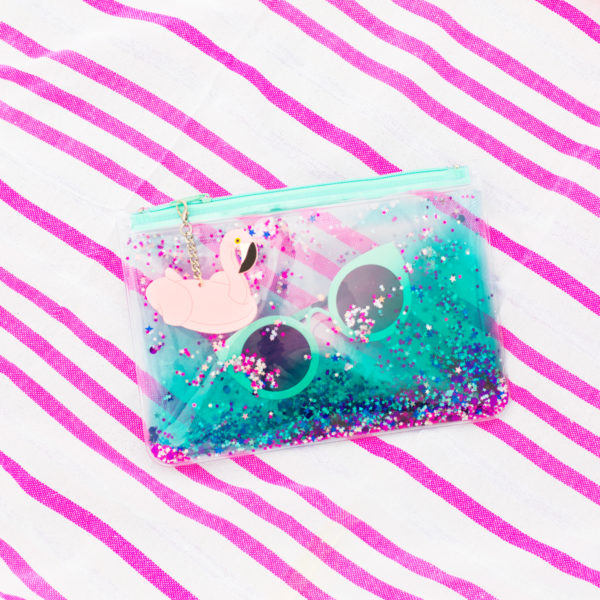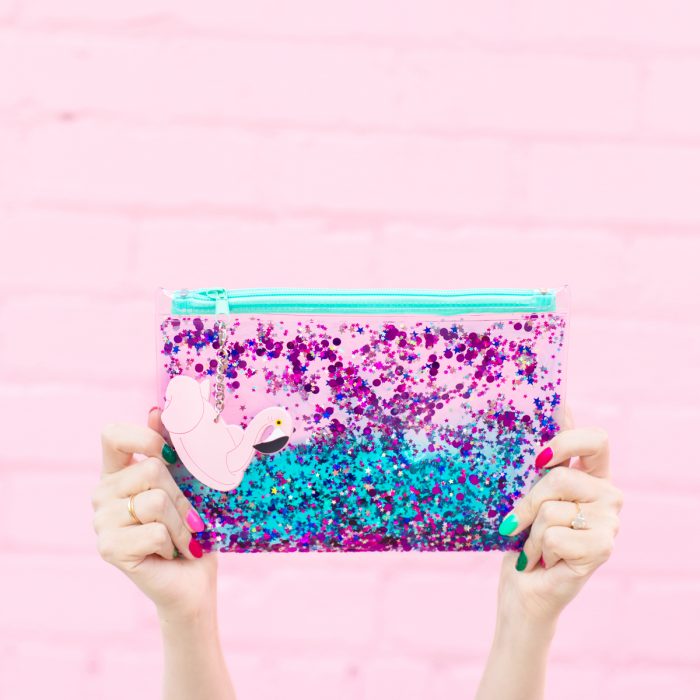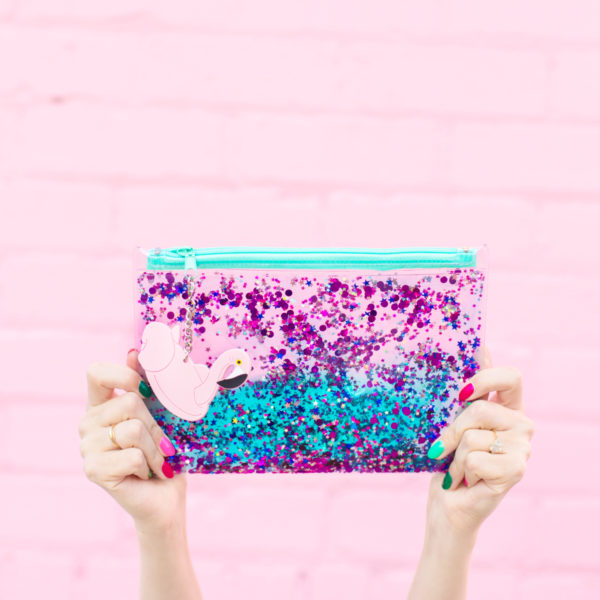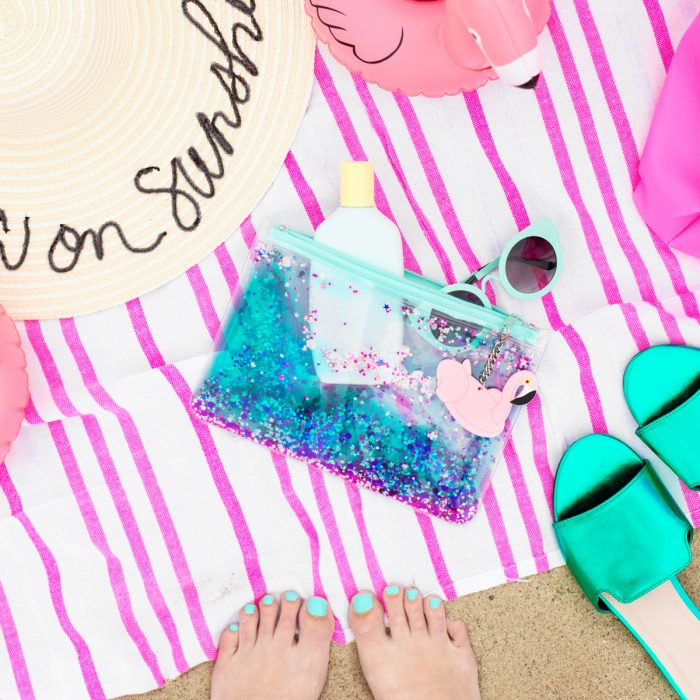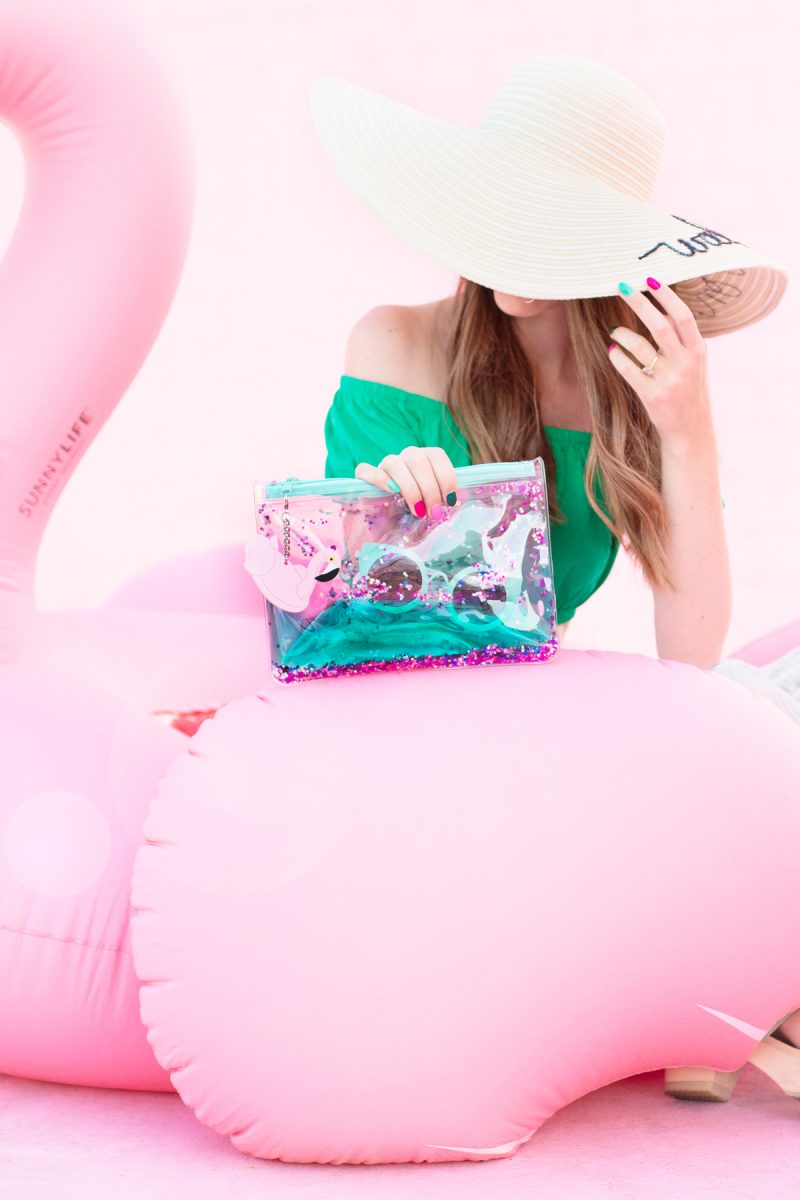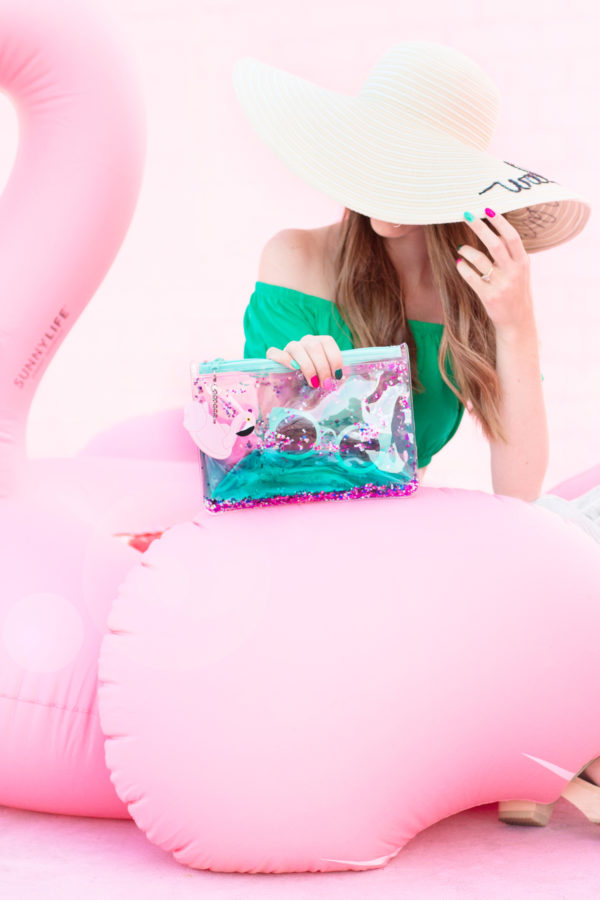 Photos by Jeff Mindell
Don't forget, if you are already subscribed be sure to head to your shop account and add your keychains before your box ships on July 20th!
If you haven't yet joined the Can't Clutch This… let me tell ya about it! It's our month-to-month subscription where you get a new (exclusive!) clutch in the mail each month. You can choose to add on some fun keychains each month, too!! With each clutch, my goal is to help you infuse a little bit of Studio DIY style into your everyday! Head over here to subscribe!
Remember to share your pics with us using #cantclutchthis so we can see, share and even give away some pretty awesome prizes too!!!! Can't wait to see all you mermaids wearing this one!!! It's a perfect excuse to head to the pool or take a quick vacay!!!!
SaveSaveSaveSave
SaveSave
SaveSave