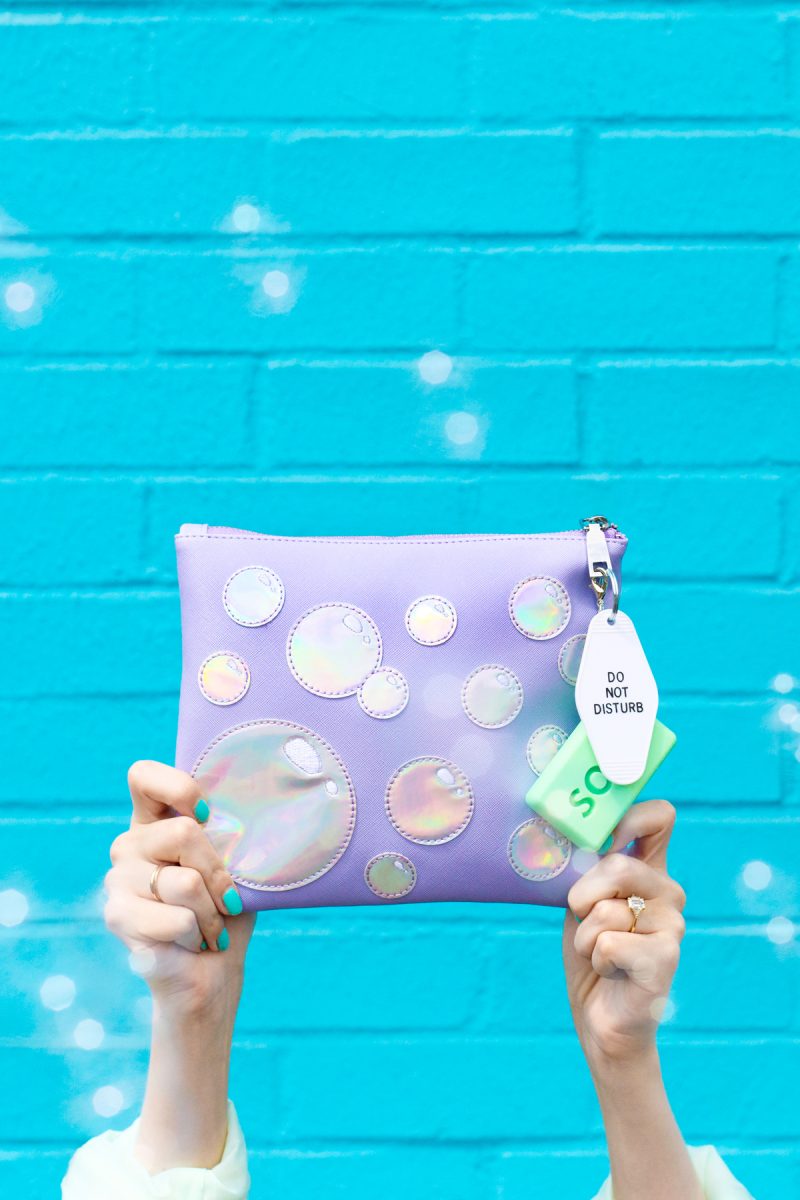 H-O-L-O-G-R-A-P-H-I-C!!! It's a holographic bubble clutch, folks, and I KNOW you've been wanting a holographic situation around these parts so HERE WE ARE! YAY!!!!! Oh man, there are so many things to discuss. First of all, the color palette of this clutch is everything. This shade of purple is a keeper and one I've been seeing everywhere lately and it just makes the joy-that-is-holographic even better!! Then we threw in a mint 3D soap keychain which KILLS me!!! Plus one of those motel keychains which I can't get enough of. We wanted the vibe of this clutch to be a relaxed, pastel spa vibe and… did we nail it or what!?
Just like the toaster pastry clutch, this one is super dimensional. Each of the bubbles is stitched on with embroidered little highlights! Eeep!!! And both keychains are new styles for us which is extra extra exciting! Please just take one more minute to admire that soap. Hehehehe! Watch the video below to learn a little more about this clutch and how it's design was quite a family affair!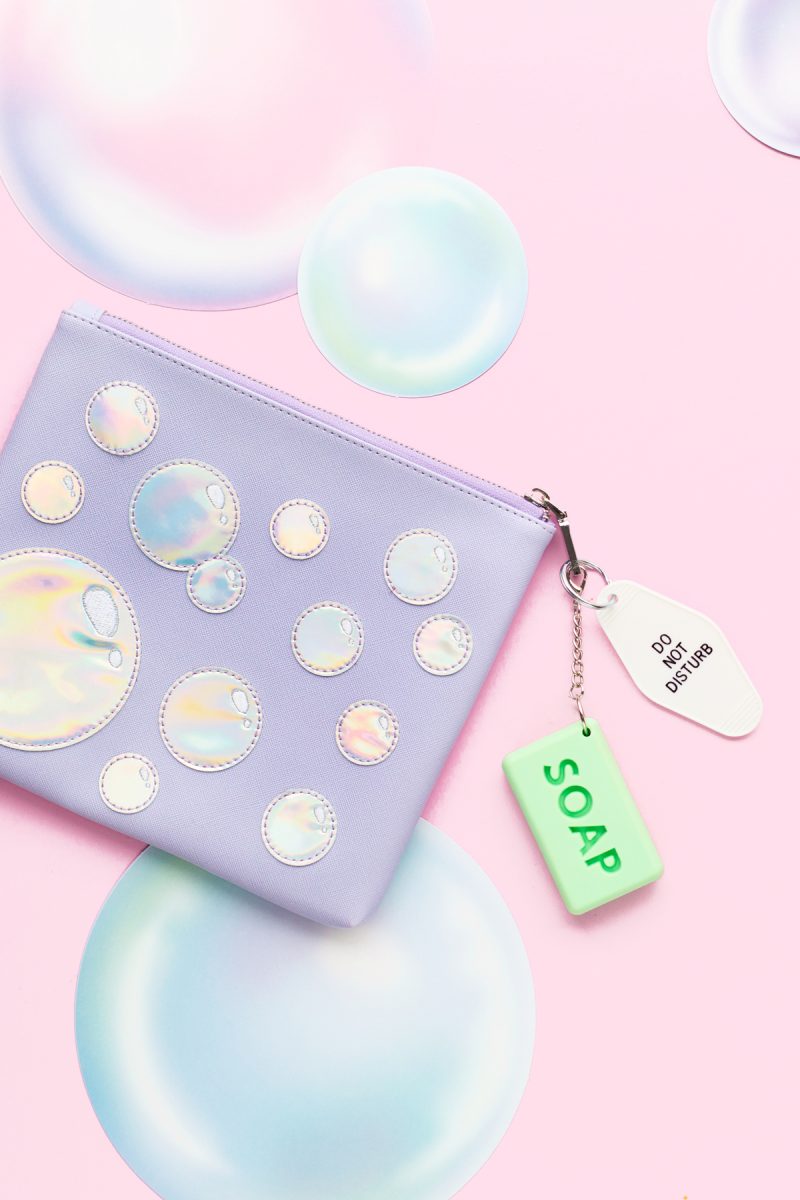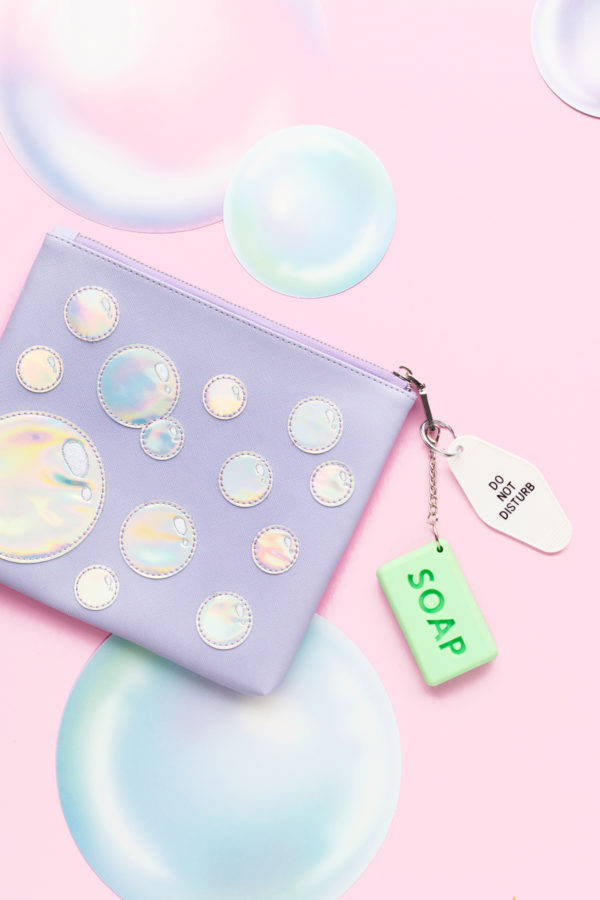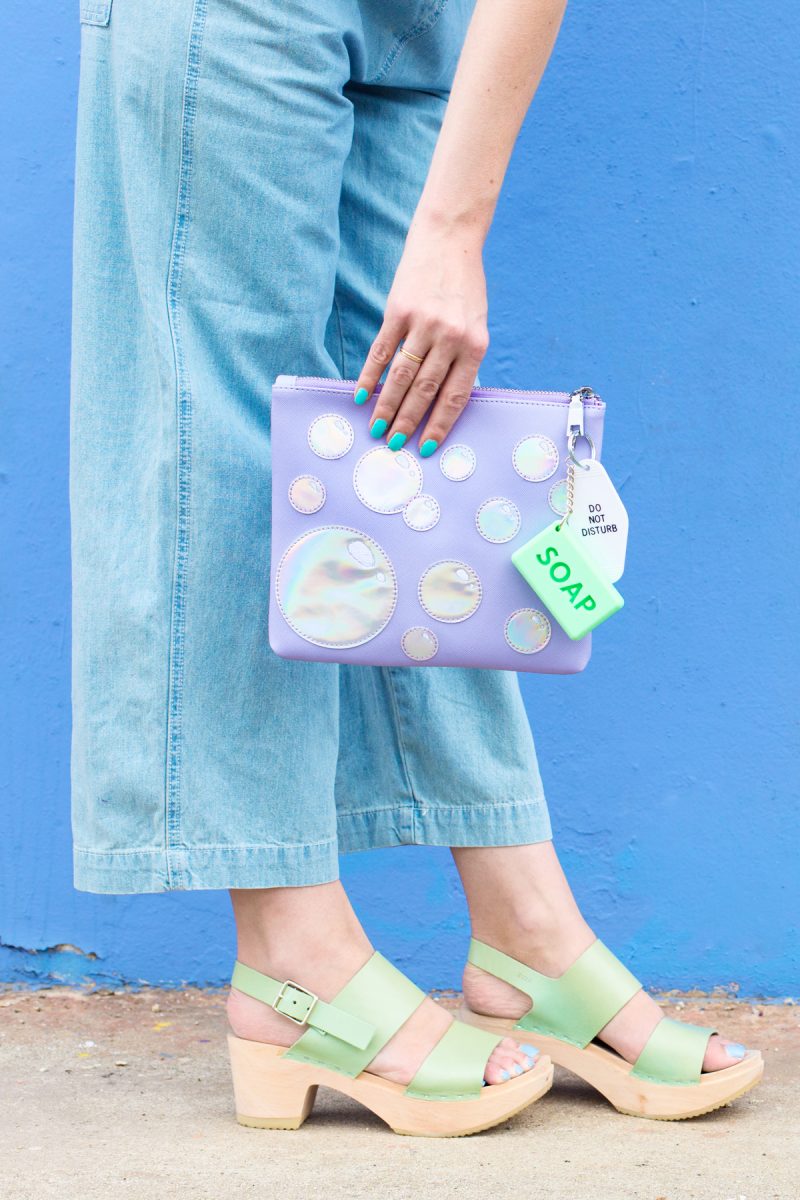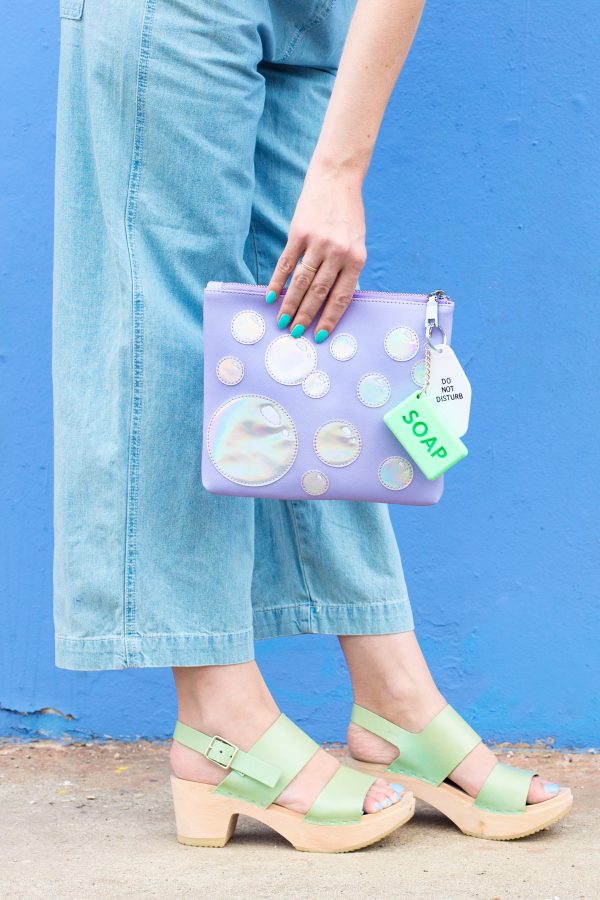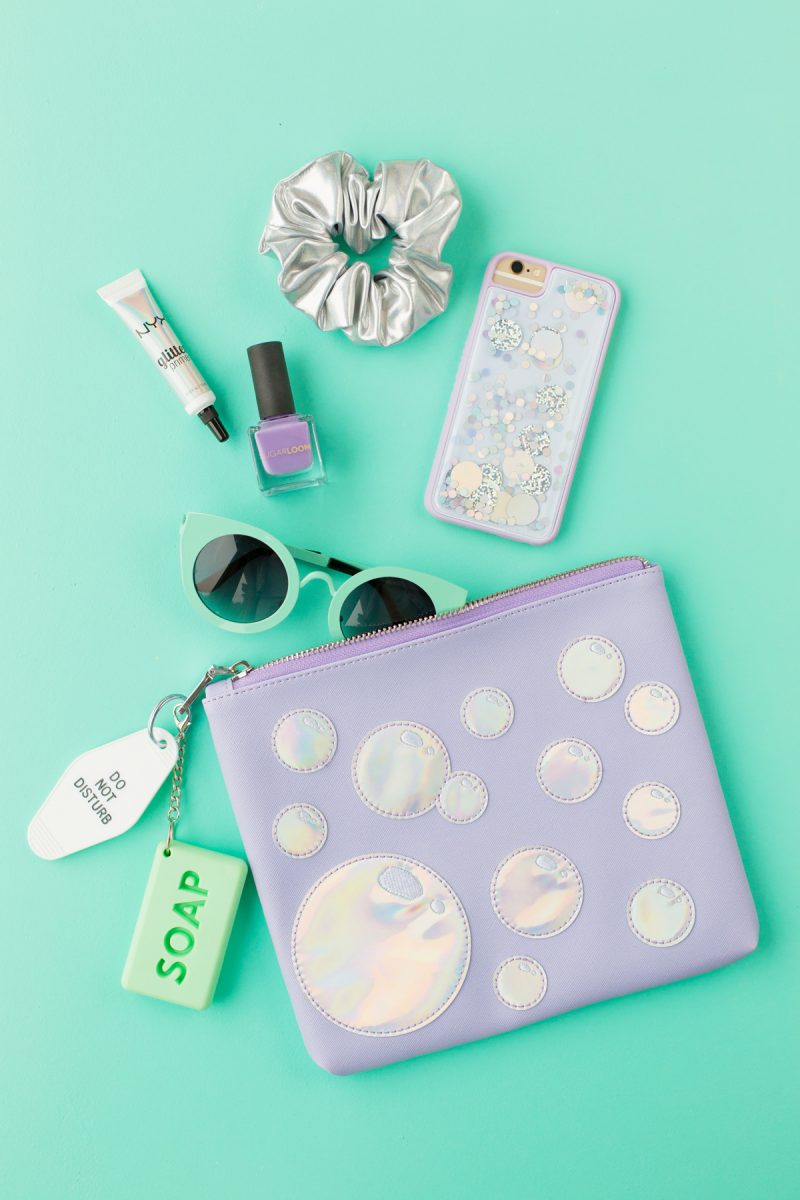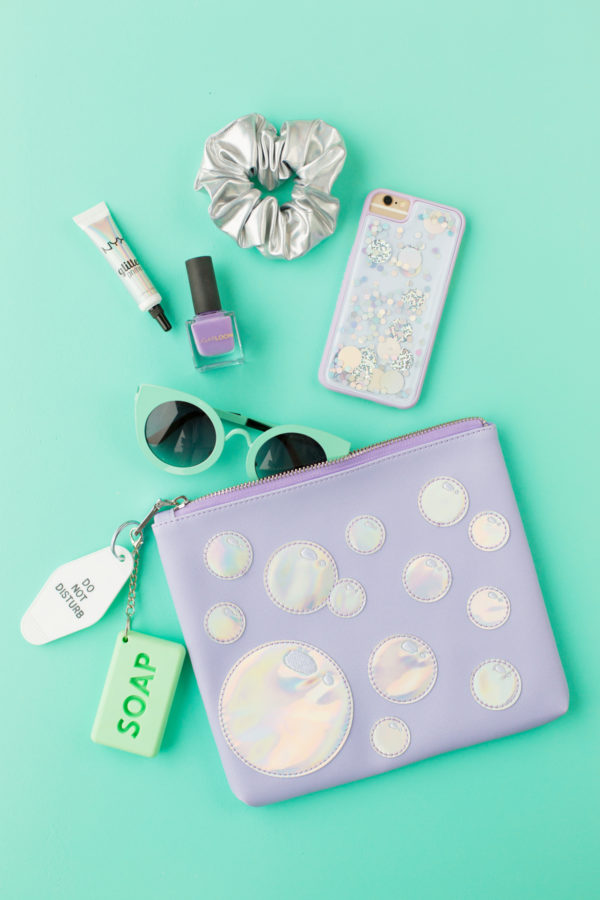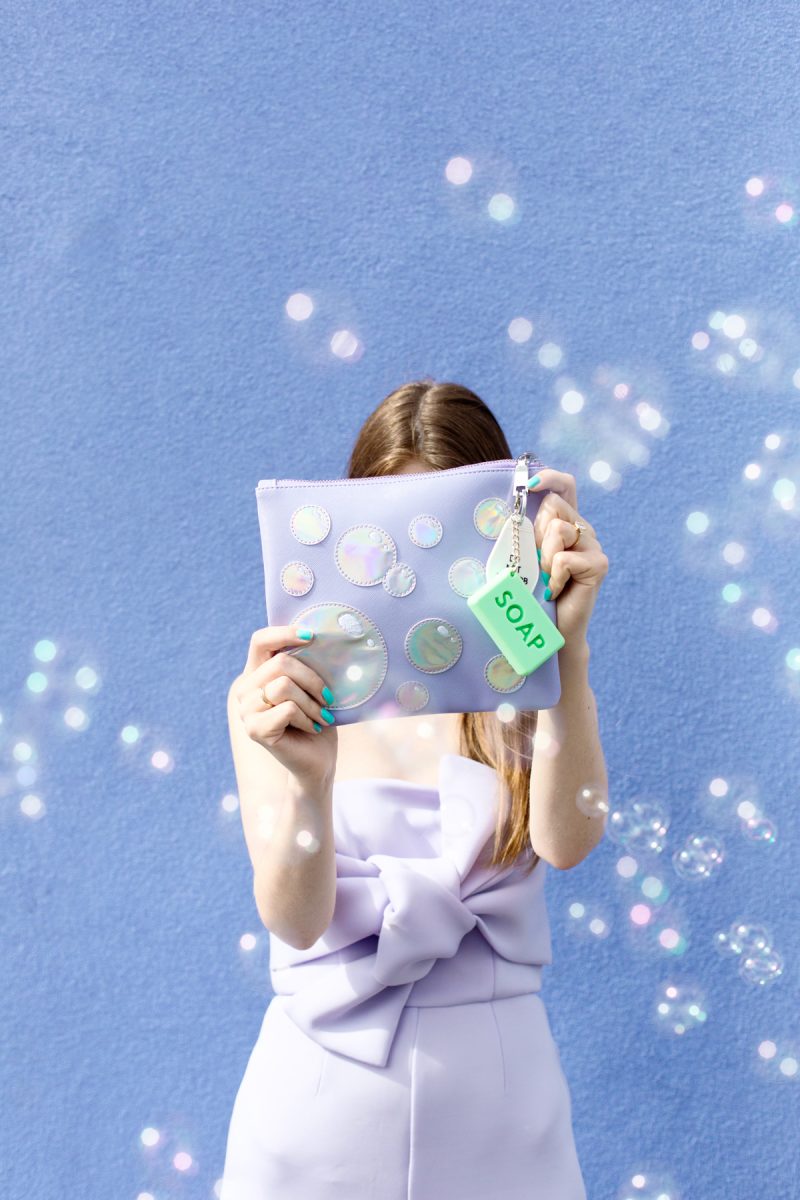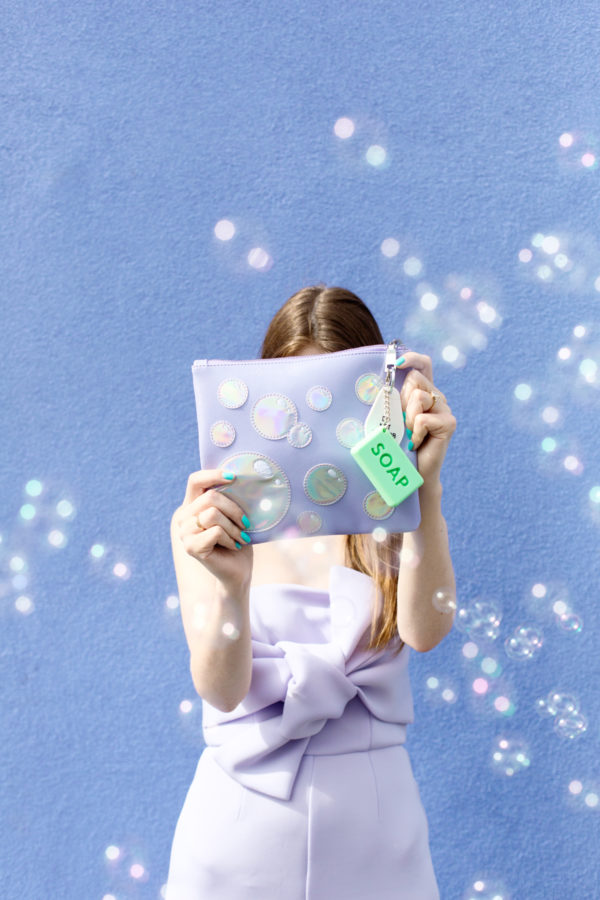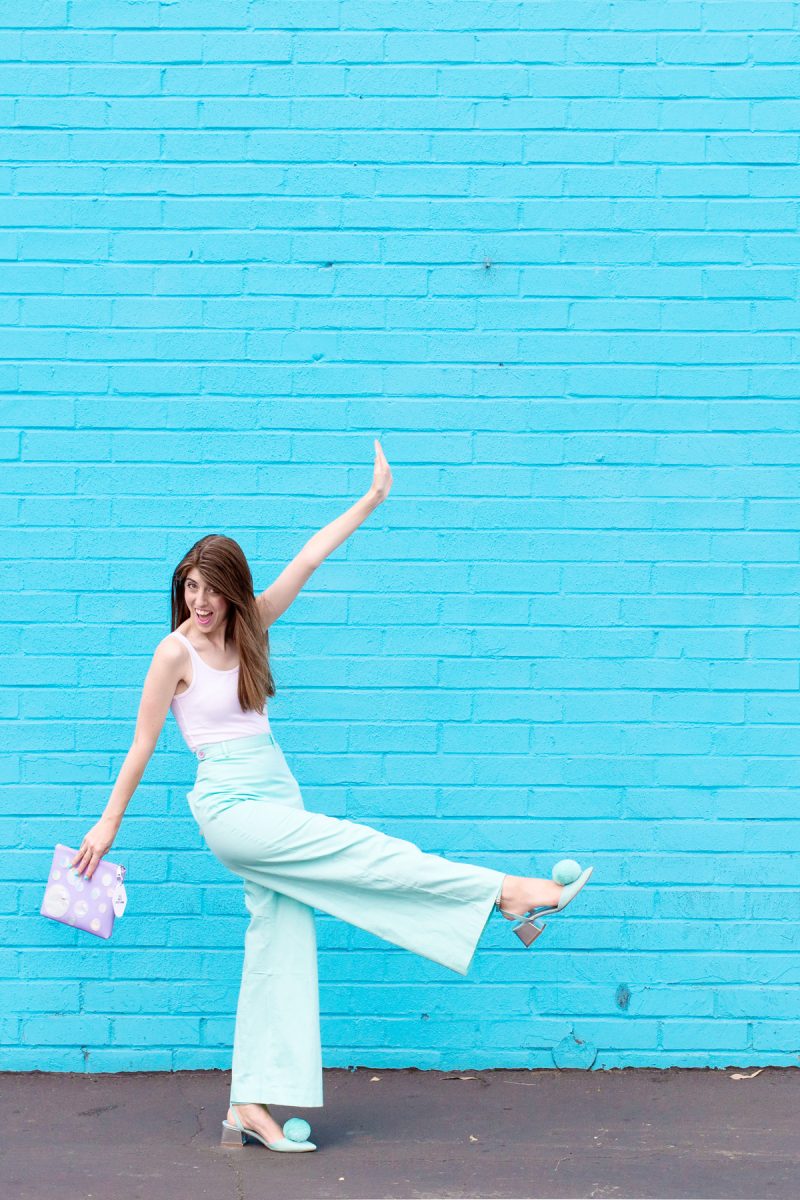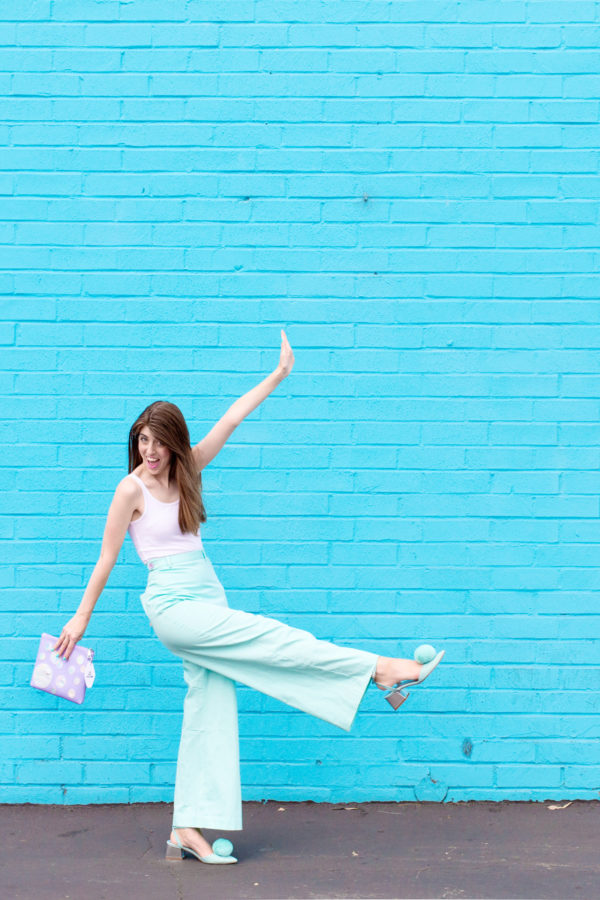 Photos by Jeff Mindell
Don't forget, if you are already subscribed be sure to head to your shop account and add your keychains before your box ships on June 20th!
And if you haven't yet joined the Can't Clutch This… it's our month-to-month subscription where you get a new (exclusive!) clutch in the mail each month. You can choose to add on some fun keychains each month, too!! With each clutch, my goal is to help you infuse a little bit of Studio DIY style into your everyday! May's clutch sold out in a few hours (eep!) so be sure to snag this one QUICK to make sure you get one! Head over here to subscribe!
Remember to share your pics with us using #cantclutchthis so we can see, share and even give away some pretty awesome prizes too!!!!