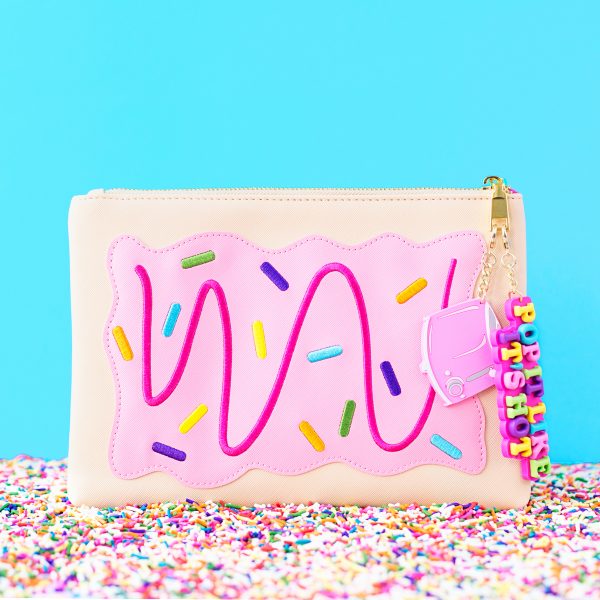 Feels like you guys might have killed me if I'd waited ANY LONGER to show you this clutch after giving you the sprinkle hint!!!!!! It's a TOASTER PASTRY CLUTCH!!!!!!!!!!!!!!!!!!!!!!! And it's EMBROIDERED! And actually looks like it should cost $100 but only costs $19.99 which completely blows my mind. And I designed it! Ha!
I can't believe it's taken us six clutches to do a dessert-y one but I mean… it was worth the wait!?!?!? New fave. NEW. FAVE.
I love how layered and dimensional this one is. With the pink frosting sewn on, and the sprinkles and swirl embroidered onto that. I feel like you really gotta get it in those hands of yours to fully appreciate it. We've also got our two schnazzy keychains! A rubber pink retro TOASTER (!!!!) and a super fun and dimensional rubber "Pop It Like It's Hot" keychain. Gotta squeeze my fave pun in there! p.s. The inside of the clutch is hot pink, a la the jam inside a real pastry. DETAILS, FOLKS! You can watch the video below to learn a little more about this literal amazing holy cow I can't believe we made this clutch.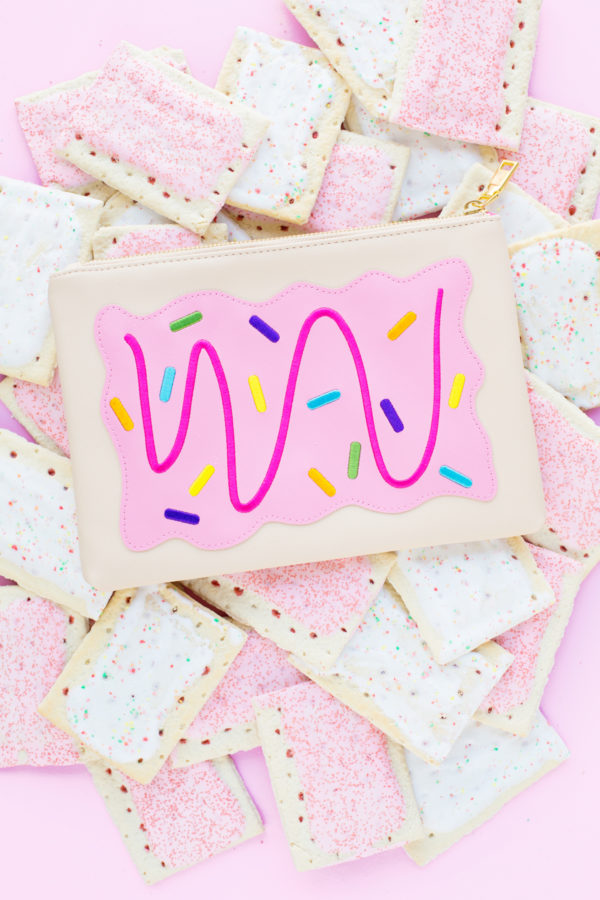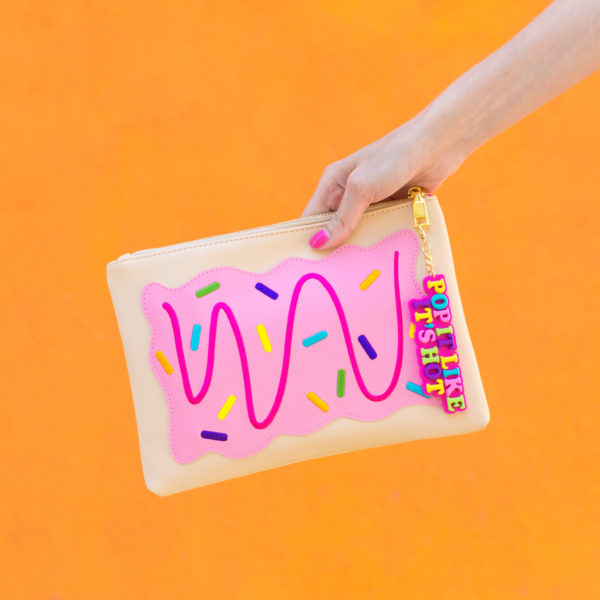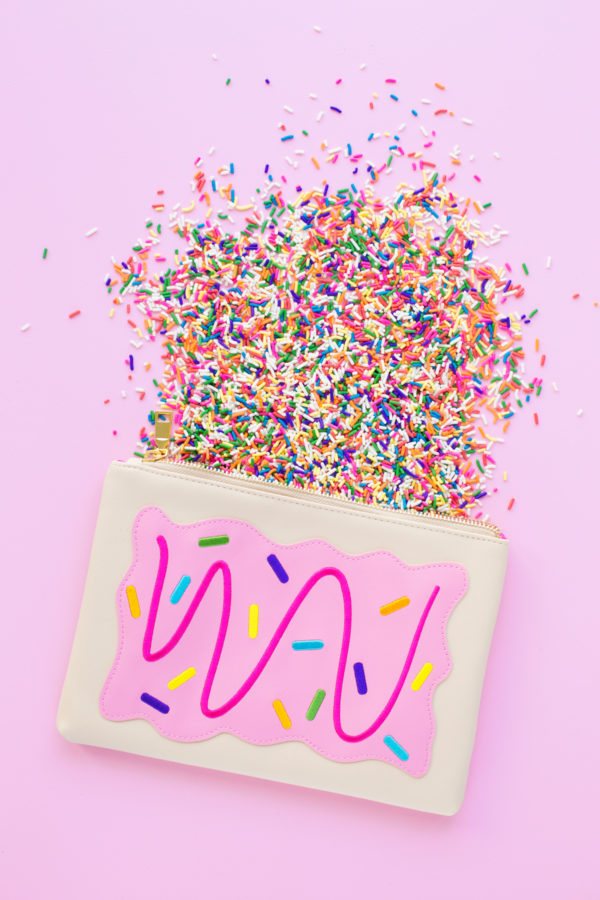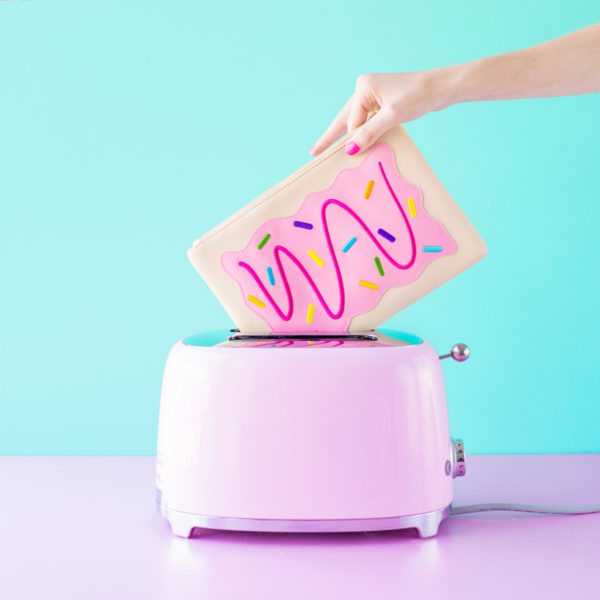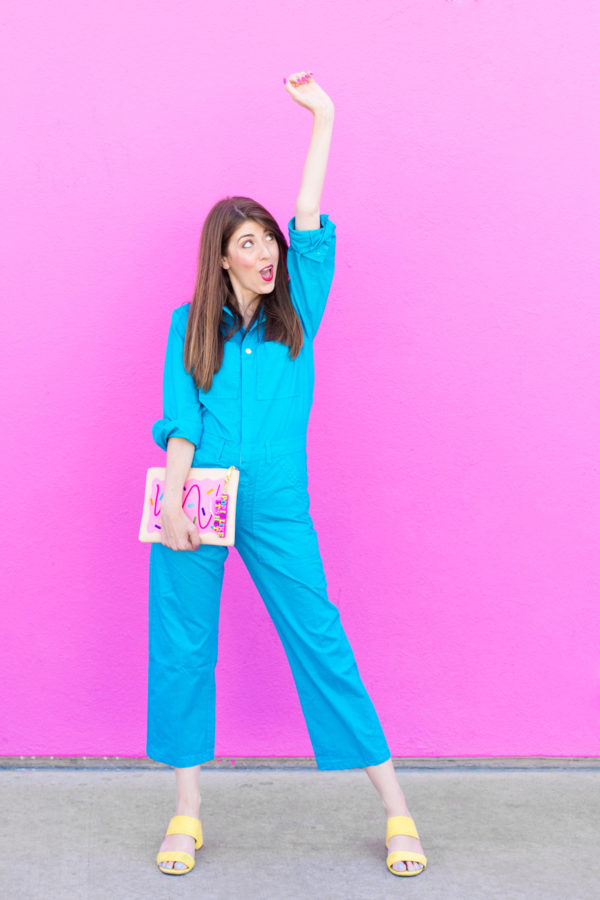 Photos by Jeff Mindell
Don't forget, if you are already subscribed be sure to head to your shop account and add your keychains before your box ships on May 20th!
And if you haven't yet joined the Can't Clutch This party bus, let me tell you about it! It's our month-to-month subscription where you get a new (exclusive!) clutch in the mail each month, and can choose to add on some fun keychains too!! With each clutch, my goal is to help you infuse a little bit of Studio DIY style into your everyday! April's clutch sold out in just three days so be sure to snag this one QUICK to make sure you get one! Head over here to subscribe!
Remember to share your pics with us using #cantclutchthis so we can see, share and even give away some pretty awesome prizes too!!!!