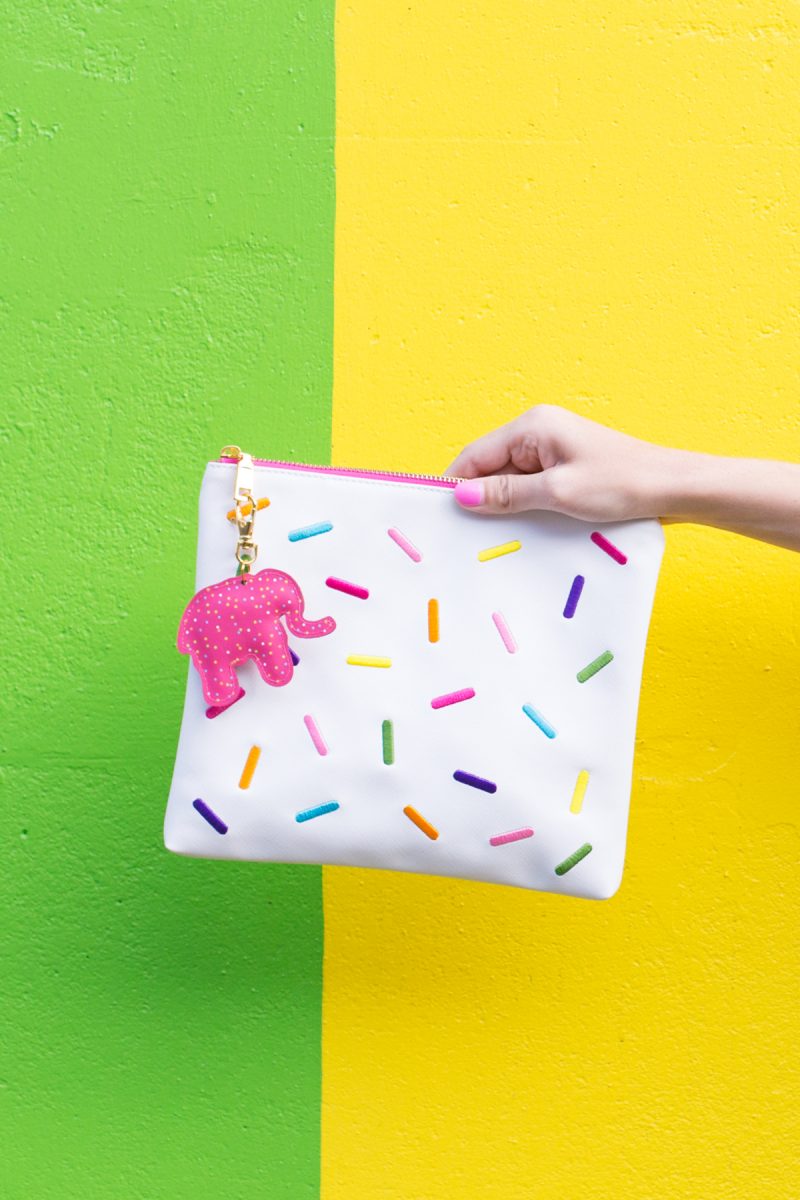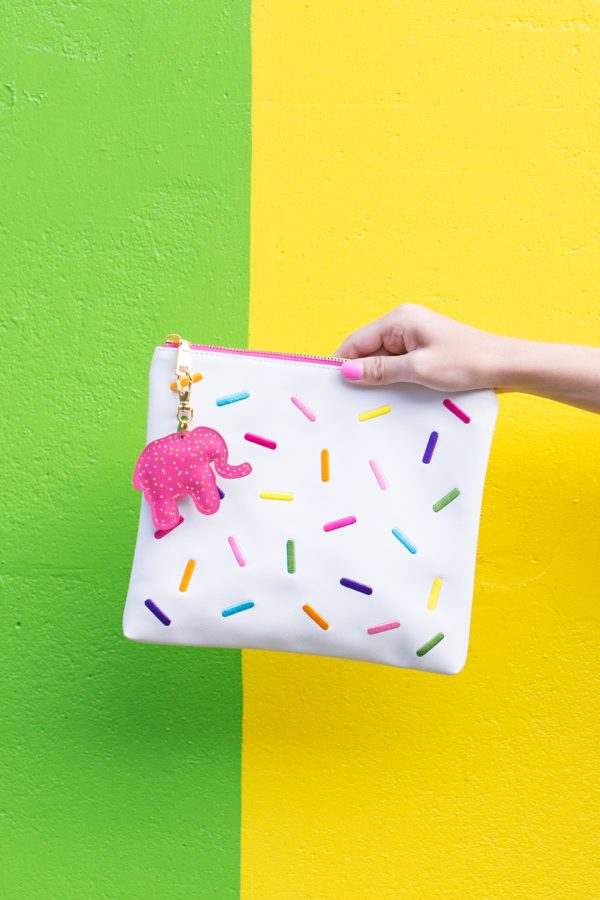 HELLOOOO OCTOBER! Helloooo SPRINKLE CLUTCH!!!!!
The toaster pastry was such a hit that we had to cover another clutch in sprinkles AND add a frosted animal cookie KEYCHAIN! We went big and bold with a white backdrop so all the sprinkles could really pop and I had so much fun putting together all sorts of monochromatic outfits to go with it for the shoot!! This clutch is similar in shape to our bubble and emoji clutch, a bit bigger to really stuff ALL the things in it. I've been carrying this one in my work bag. And the pin! Look at how cute it is in all its rainbow glory.
Really really in love. It's the perfect clutch to get you through as the weather turns cold and the colors turn BLAH! I know we're all looking for a little rainbow in these fall months!!!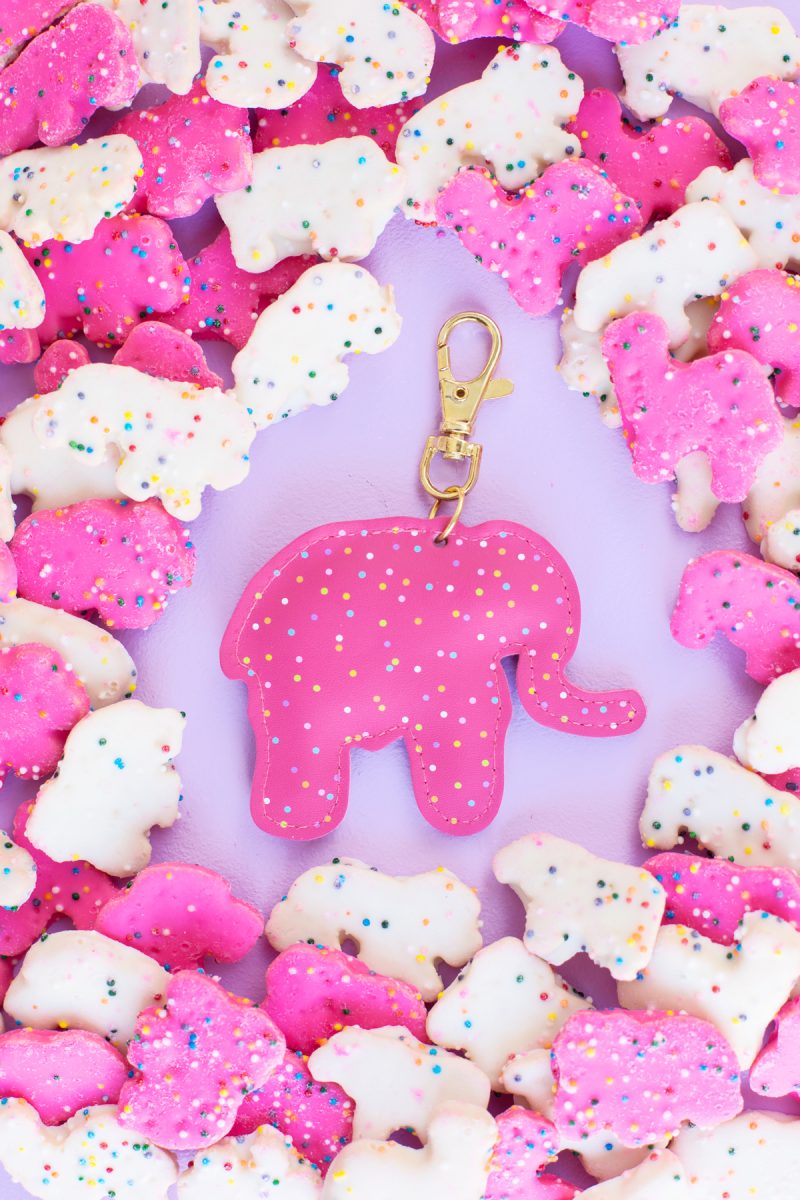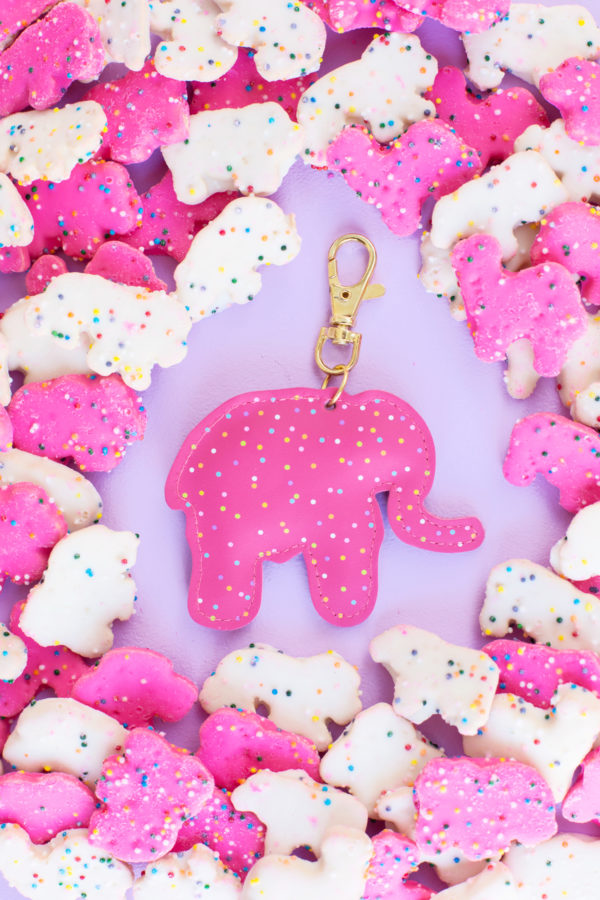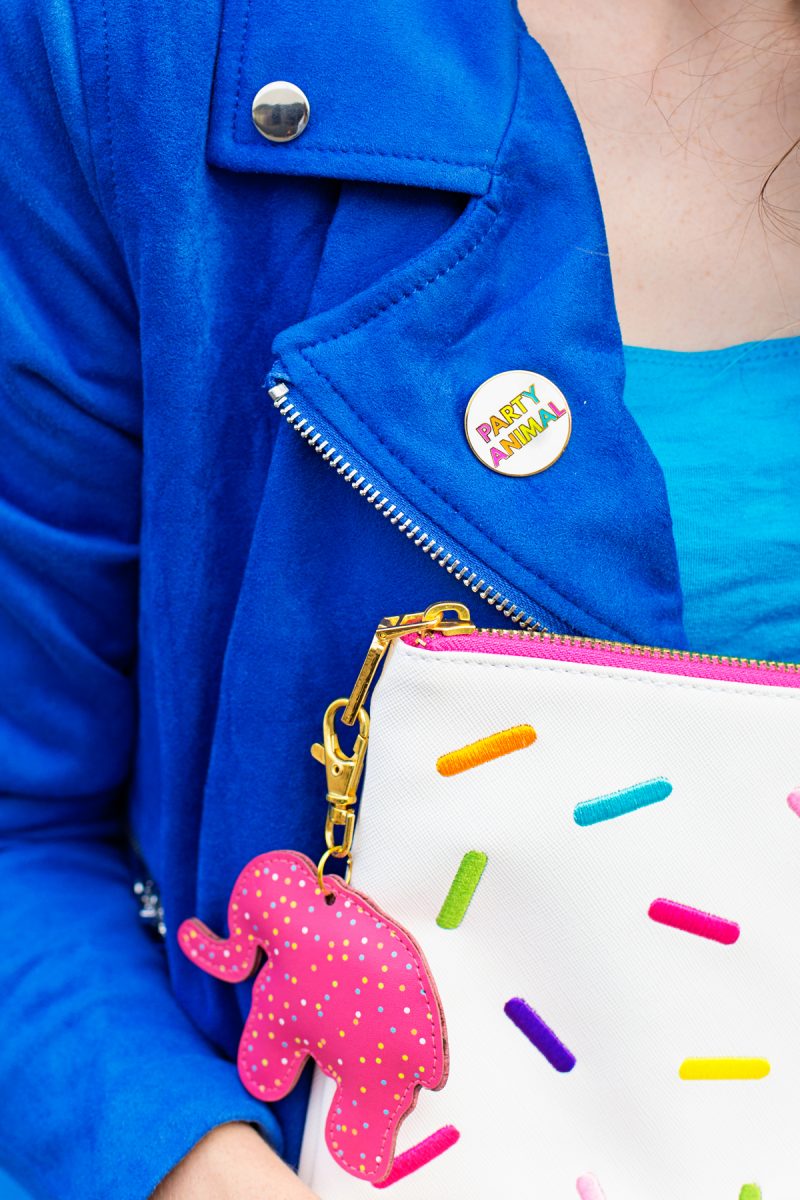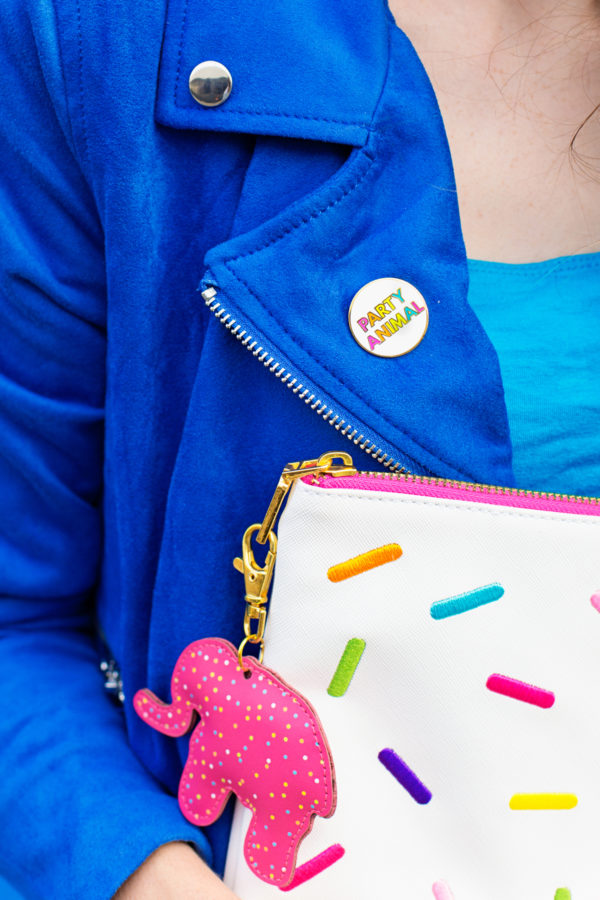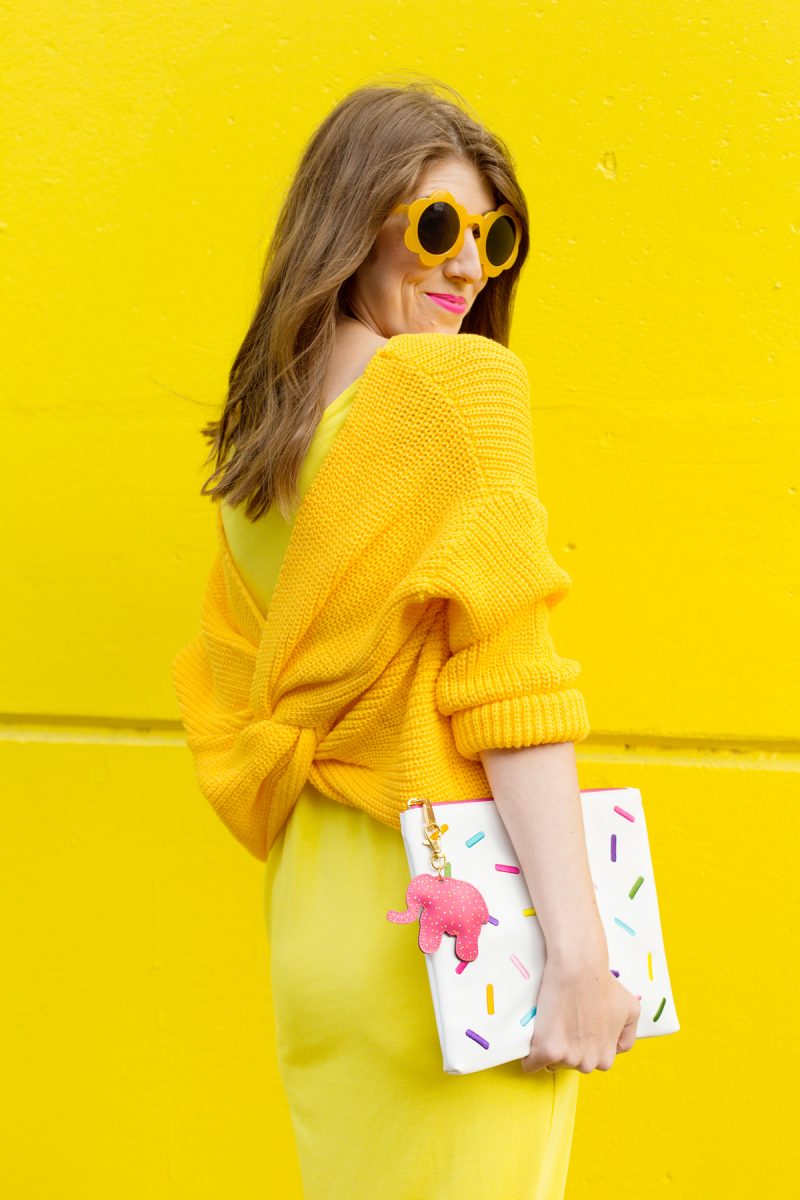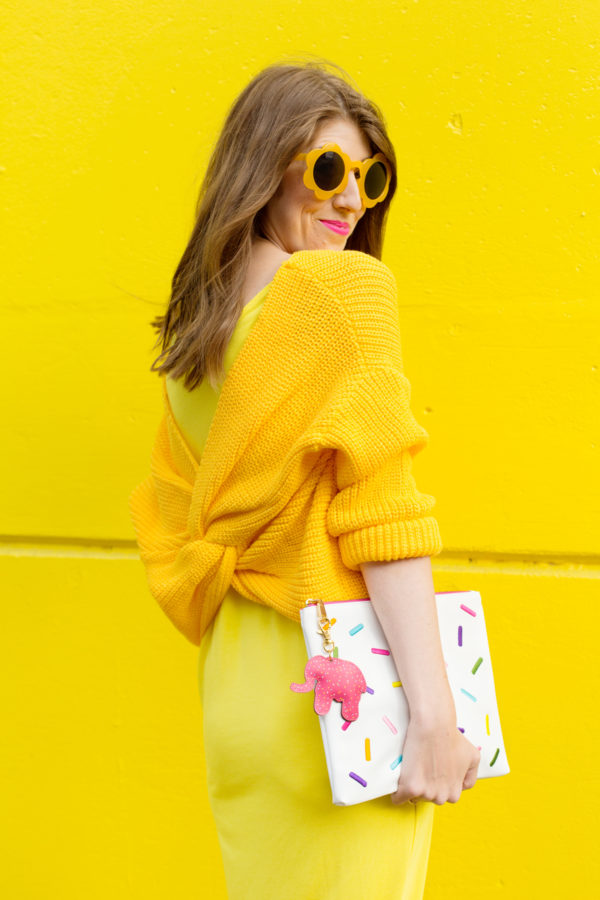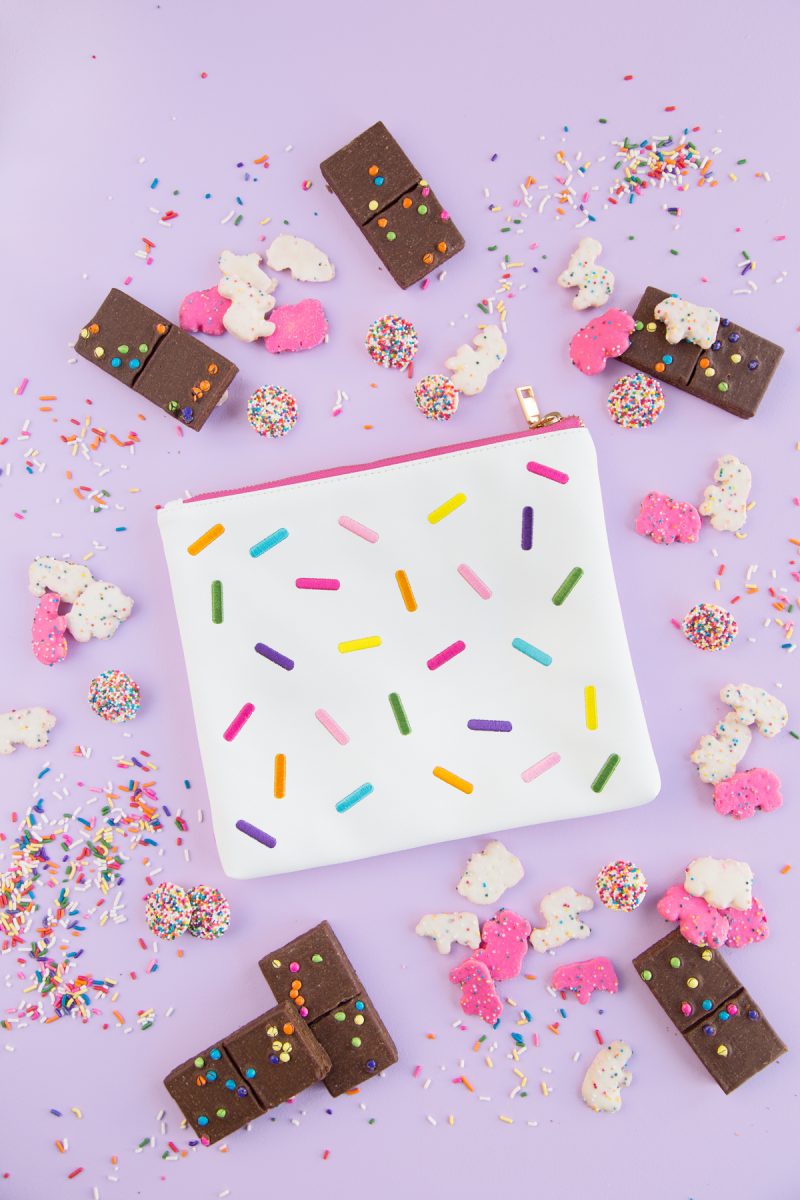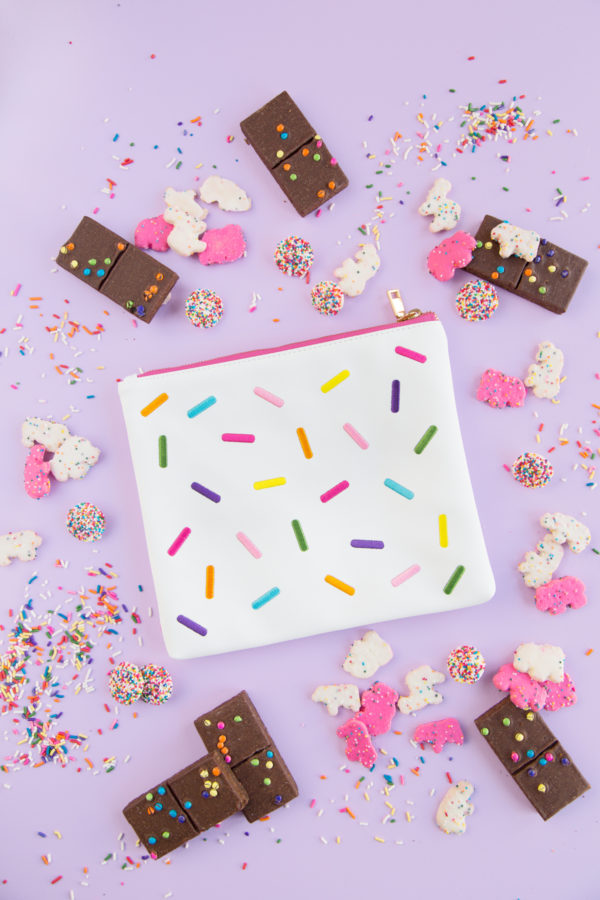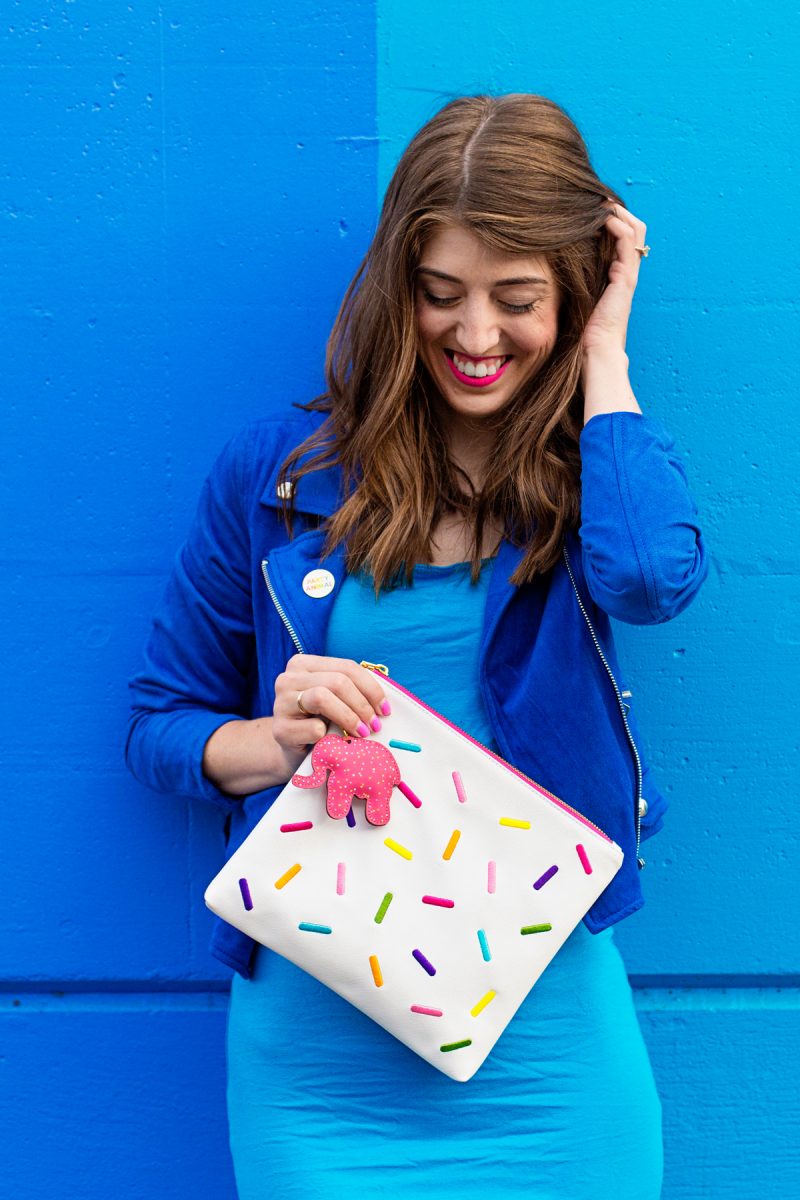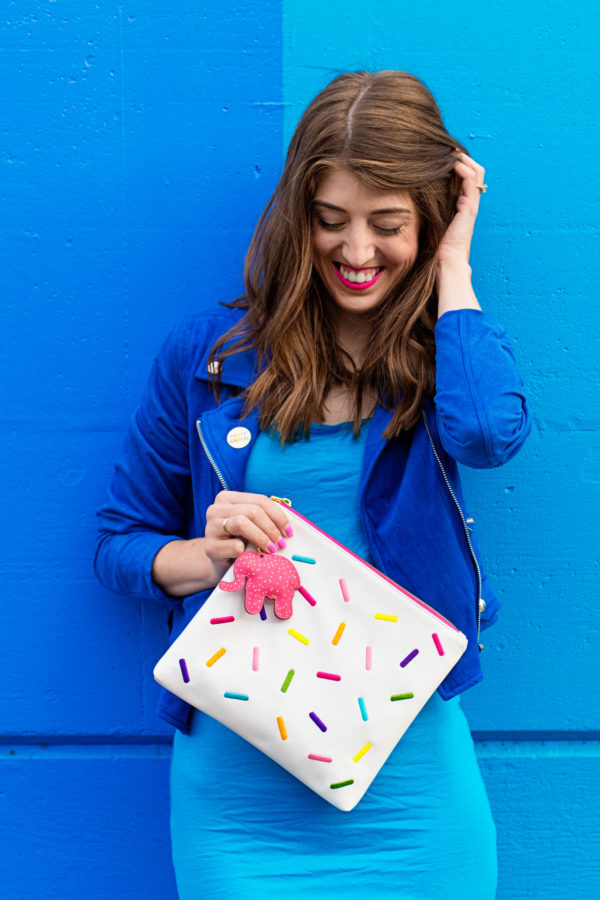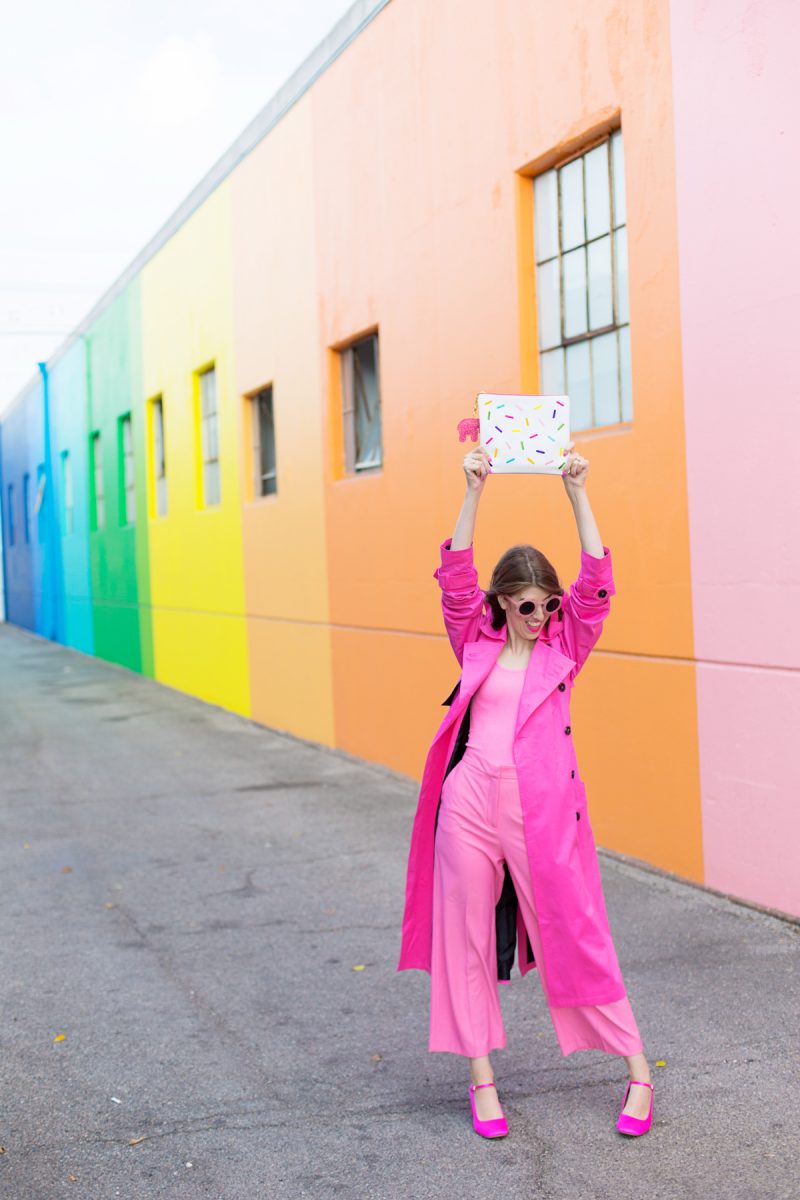 Photos by Jeff Mindell
Remember, if you are already a subscriber be sure to head to your shop account and add your keychain and pin before your box ships on October 20th!
In case you're new here.. what is Can't Clutch This you ask!? Let me tell you about it! It's our month-to-month subscription where you get a new (exclusive!) clutch in the mail each month. You can choose to add on fun keychains and pins each month!! With each clutch, my goal is to help you infuse a little bit of Studio DIY style and color into your everyday! Head over here to learn more and subscribe!
SaveSave
SaveSave