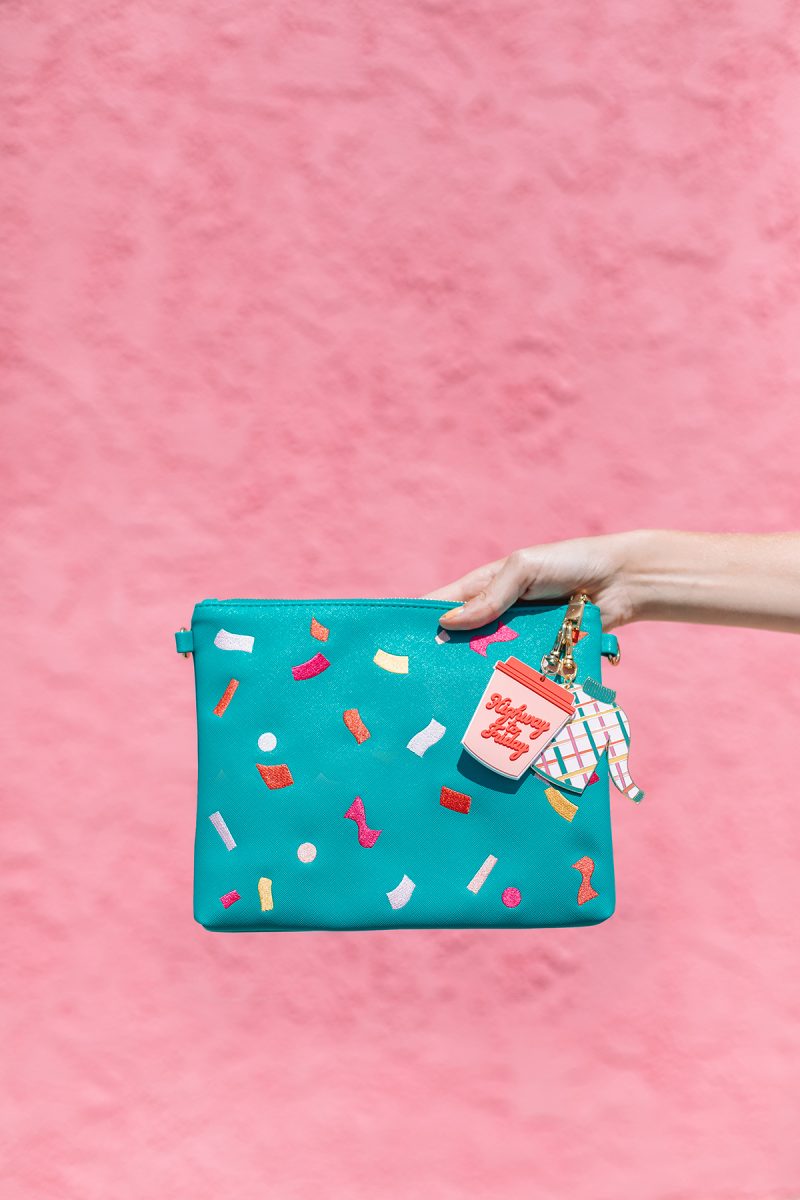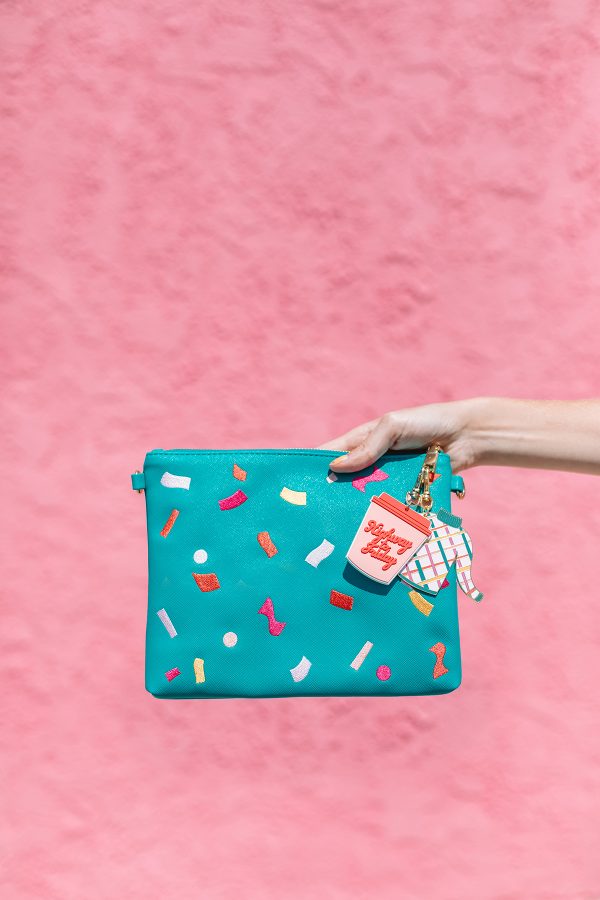 This month's clutch is ready for a partyyyy!!! Meet our confetti clutch!!!!!!!! And it's doing double duty with these keychains as the perfect fall clutch too! I *know* it's only August, but as the weather quickly changes once September hits for a lot of you guys, we wanted to make sure you were already prepared.
I wanted to go with a deeper tone for this clutch to help ring in fall and it's the most perfect teal color!! I know a lot of you had been waiting for this color specifically! The confetti pieces are all embroidered on and the lining is the prettiest shade of lavender. (I'm gonna work on a video ASAP, had some issues filming it this go-around!)
Keychain-wise, these are some of my favorite we've had in awhile!! The coffee cup is a nod to one of our most popular t-shirts and says "highway to friday" (Can I get an amen!?) and then the SWEATER!!! It kills me!!! I kind of wish it existed as an actual sweater, but for now a keychain will just have to do. Isn't the pattern so cute!?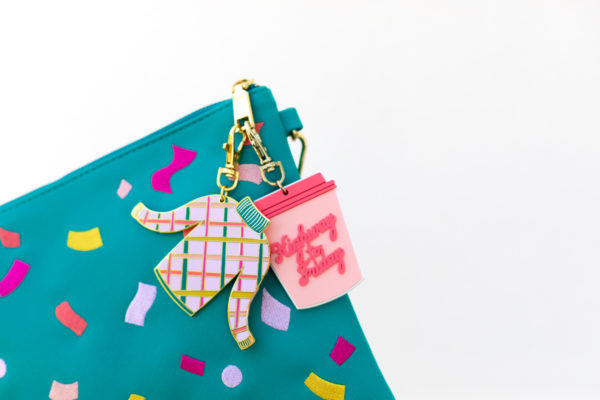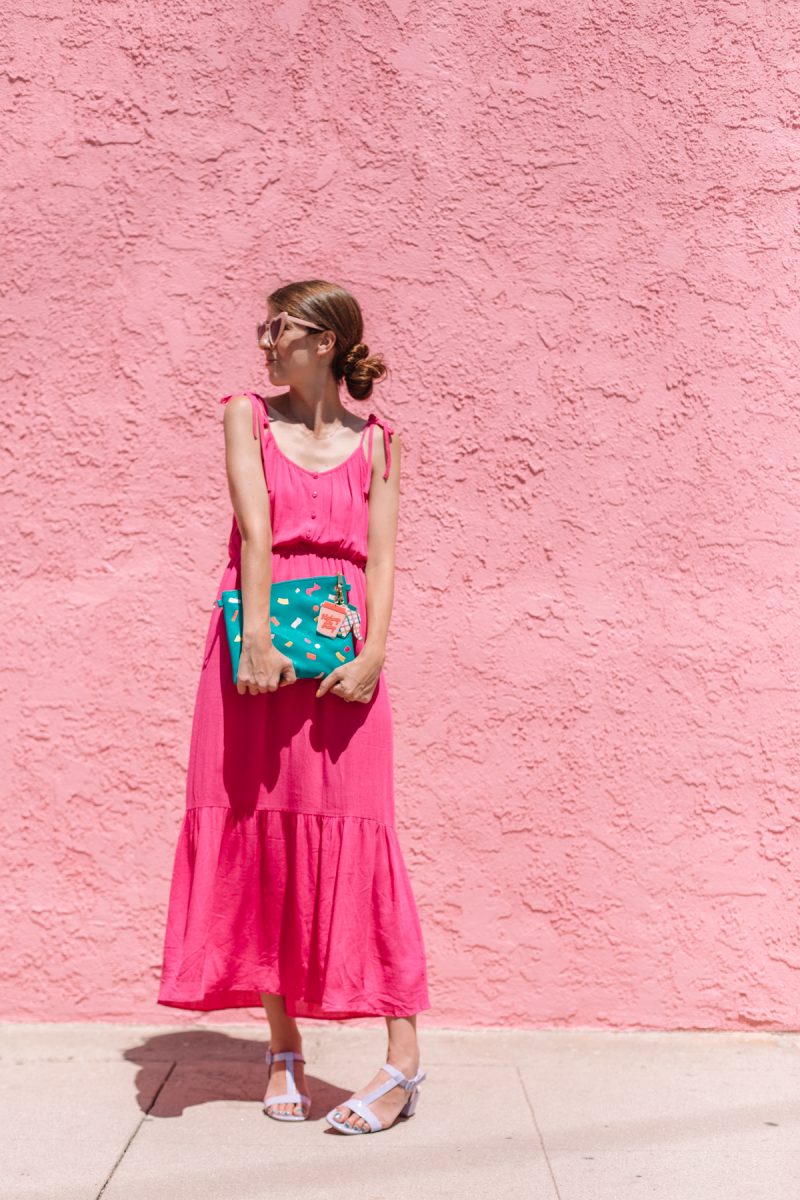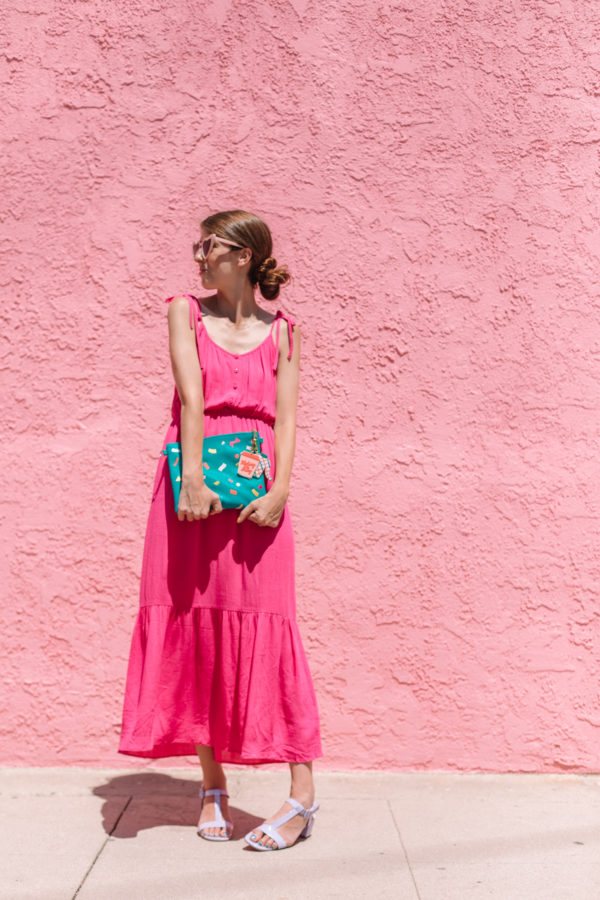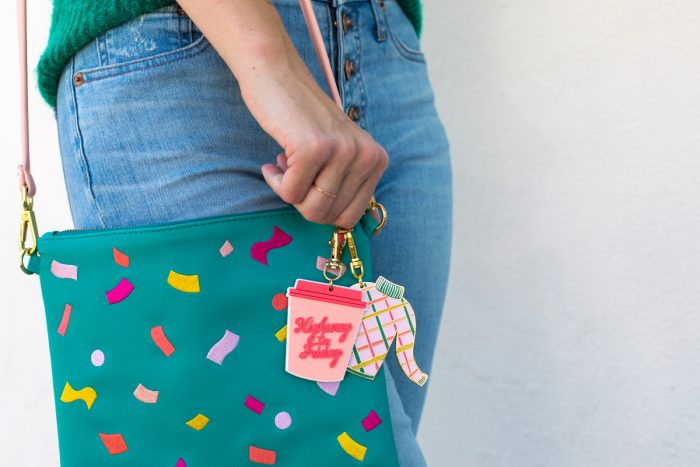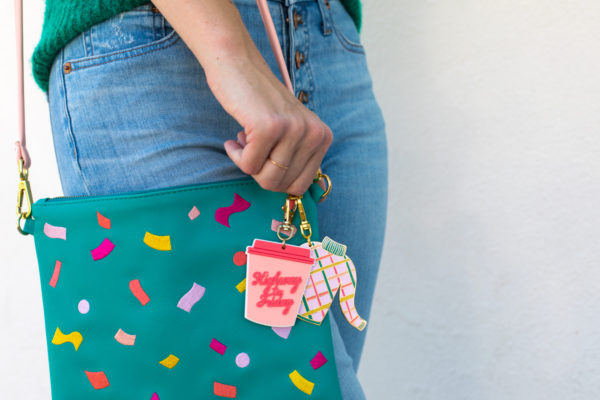 Photos by Jeff Mindell
Subscribers! be sure to head to your shop account and add your keychains, straps and wallets before August 20th! They do sell out sometimes, so add them ASAP to secure yours!
And if you're new here, let me give ya the full scoop! Can't Clutch This is a subscription box where you get a new (exclusive!) clutch in the mail every month. You can also choose to add on keychains, straps, pins + other goodies to pair with it. My goal is to help you infuse a little bit of color into your wardrobe and fun into your every day life! I design them to not only be used as clutches, but as travel companions, inserts for your diaper bag, organizers for your work bag, craft supply storage, makeup bags and SO MUCH more. It's such a fun community to be a part of, come join the fam!!