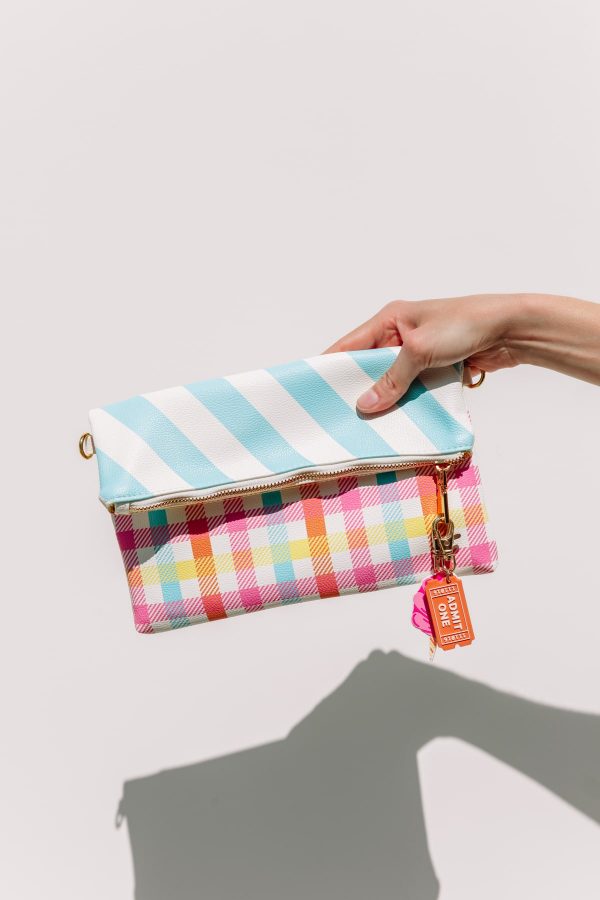 Meet May's clutch, the boardwalk clutch!!! This clutch was inspired by summer nostalgia, which for me means a lot of trips to the Jersey Shore and late nights on the boardwalk eating funnel cake and trying to win some giant stuffed bear.
Whether it was the shore, a summer carnival, a county fair… this clutch and it's colors sum up all those memories! I love these folder clutches because I get to have fun with TWO different sides and this time I decided to do some pattern play. Bold stripes and a colorful gingham that play so well together!!
And of course, the keychains! An old school ticket and cotton candy. Enough said!! You can watch the video below for an up close peek, or head here to grab a boardwalk clutch of your own!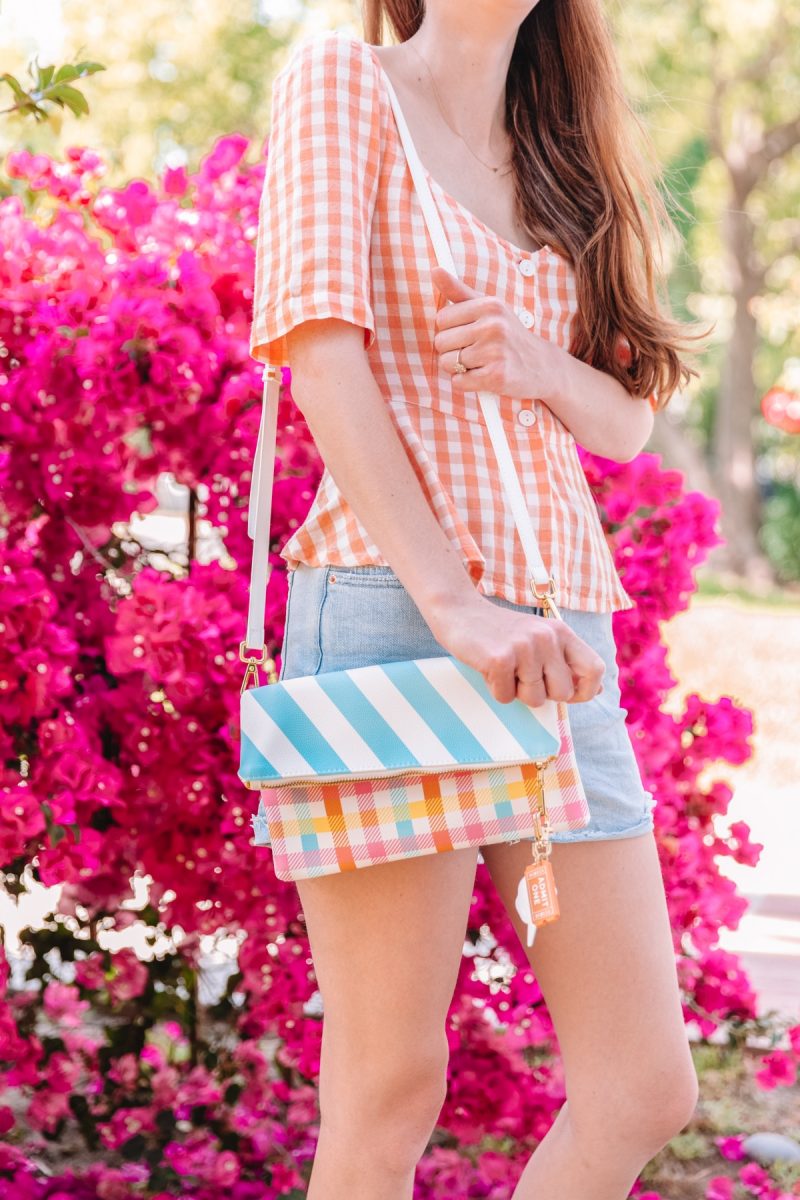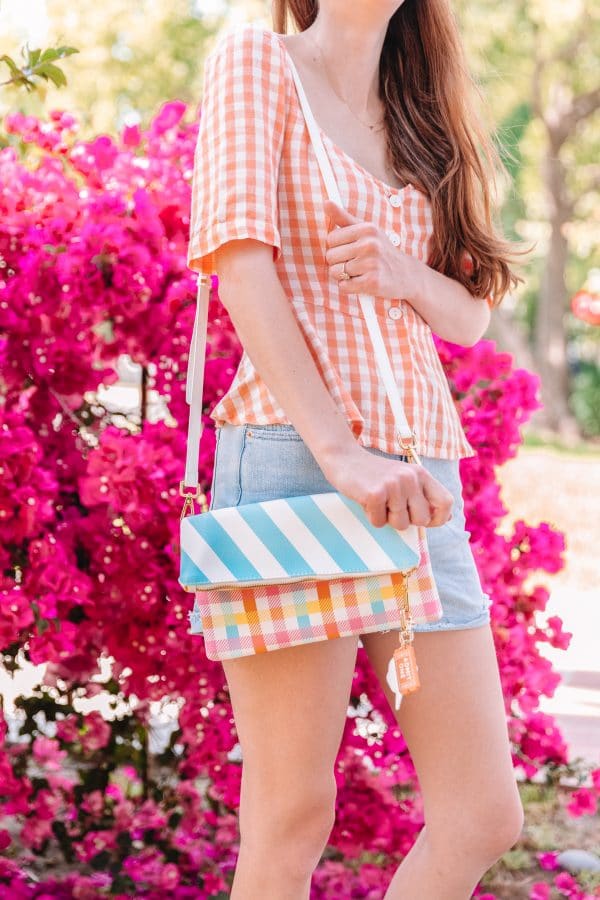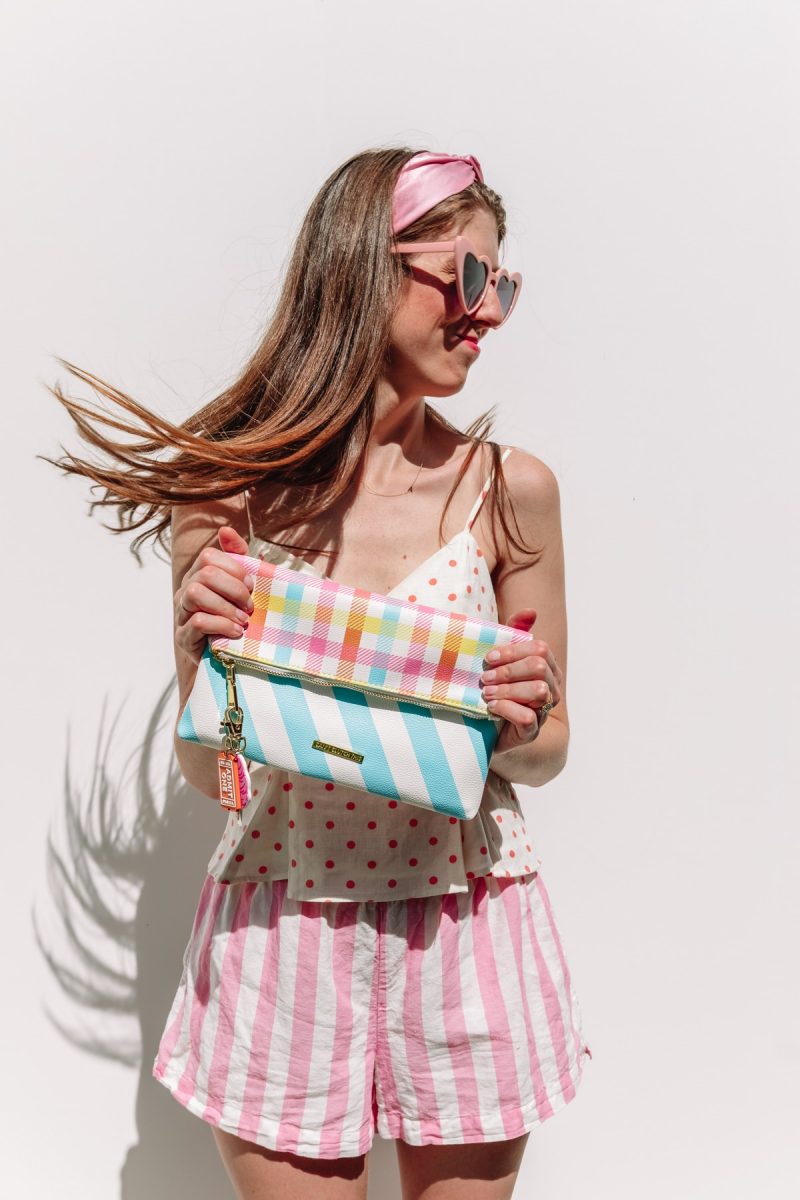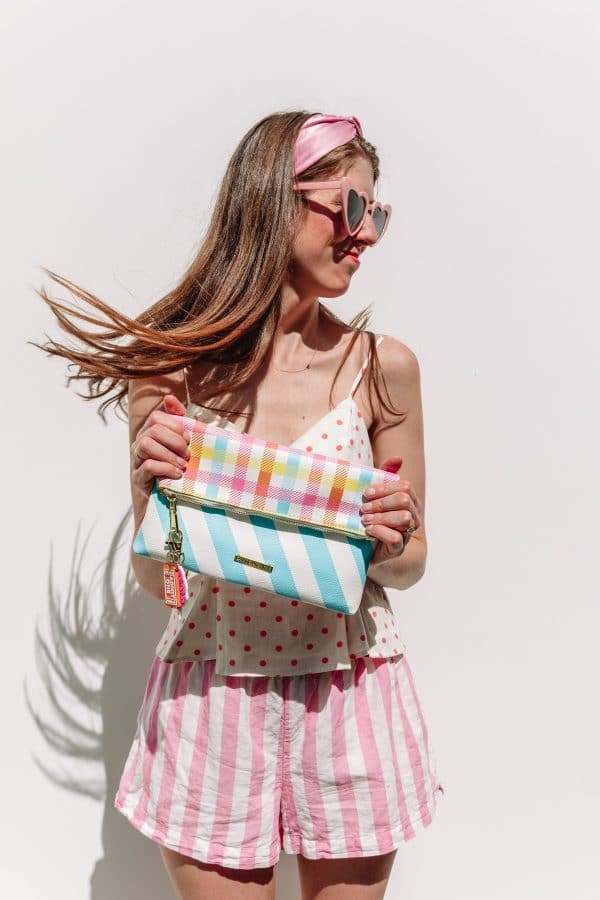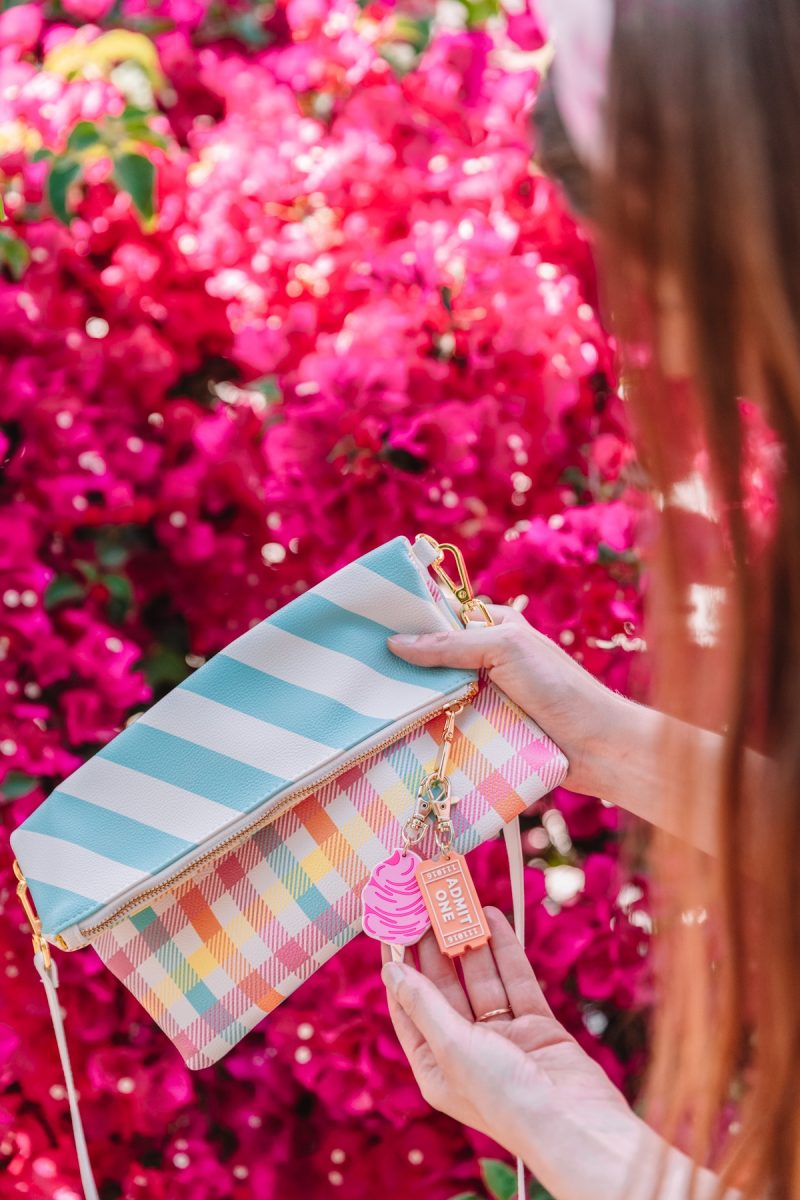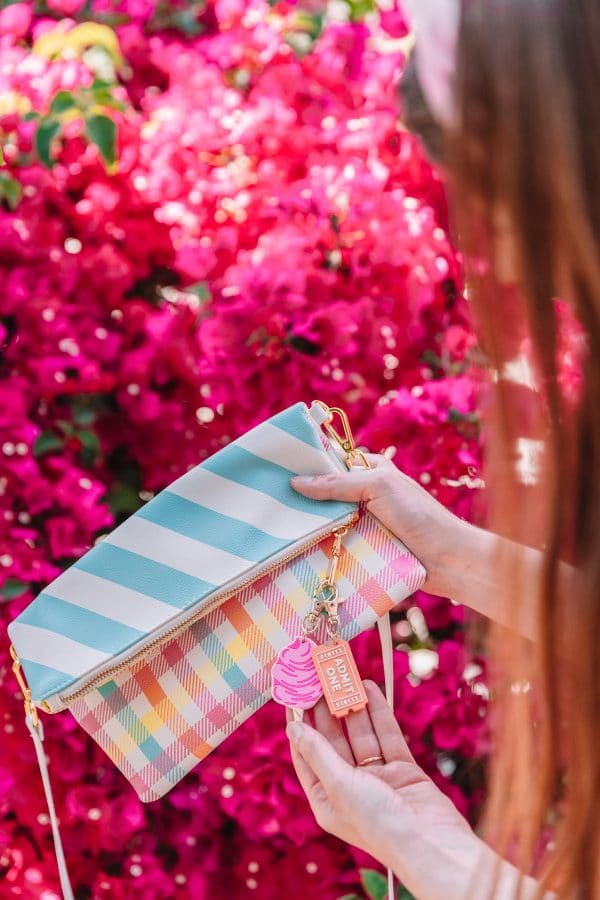 Photos by Jeff Mindell
Want to join the Can't Clutch This fam? You can learn more about it right here! And if you're already a subscriber, don't forget to add your straps and flair to your box before May 20th! Remember, we just launched our first chain strap AND our first adjustable leather strap, both of which look amazing with this clutch!