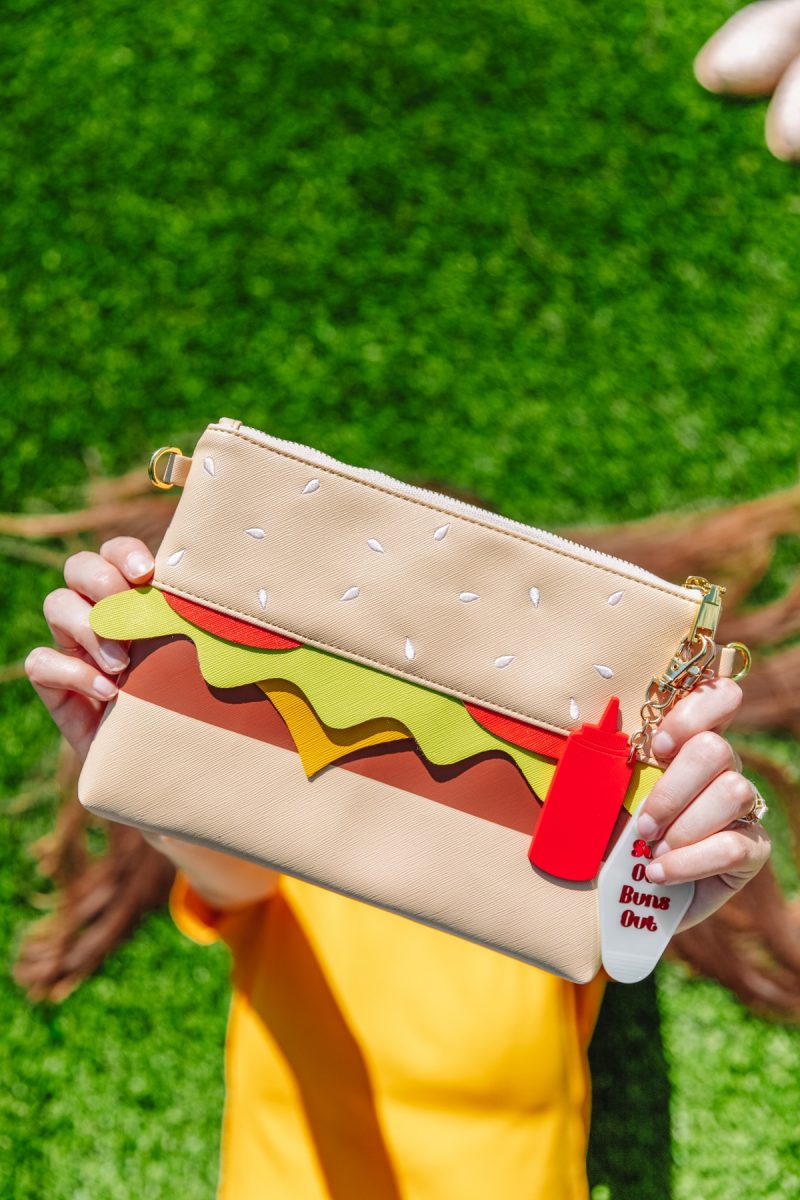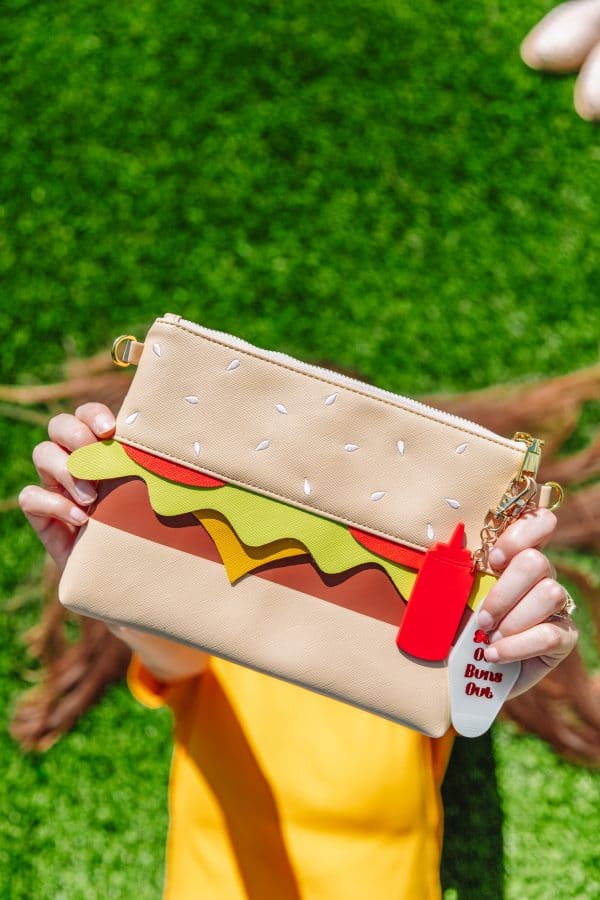 This clutch just makes me smile. It is inspired by what I think is my most favorite costume we ever created, the burger costume.
And it's just one of those clutches that I had such a vision for and it came out EXACTLY as I had hoped!!! So meet, the burger clutch!!! I'm obsessed with the fact that the seeds are embroidered and the "toppings" are all separate layers. And don't even get me started on the old school ketchup keychain!!!!
We may be enjoying our unofficial beginning of summer BBQs from our homes this year but this clutch will be there for ya no matter what!!! I hope you love it as much as I do. Watch the full unboxing below and head here to get yours, if you haven't already joined the fam!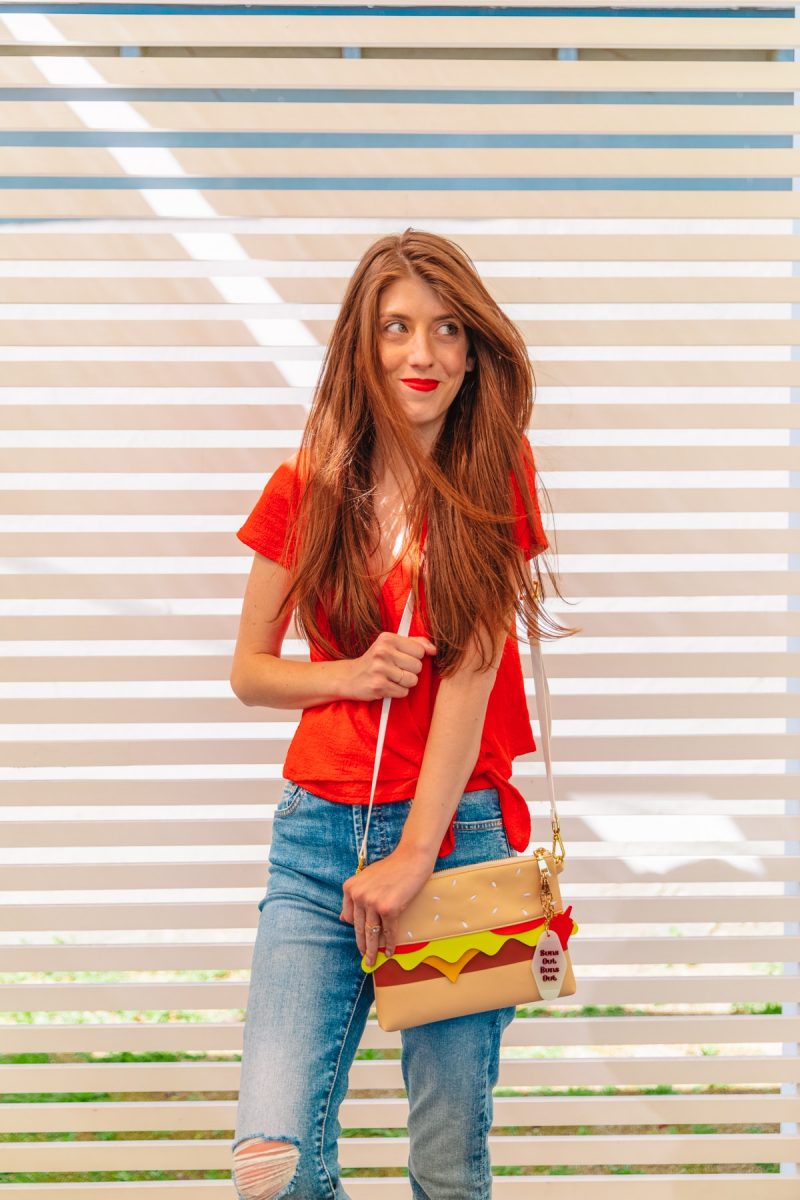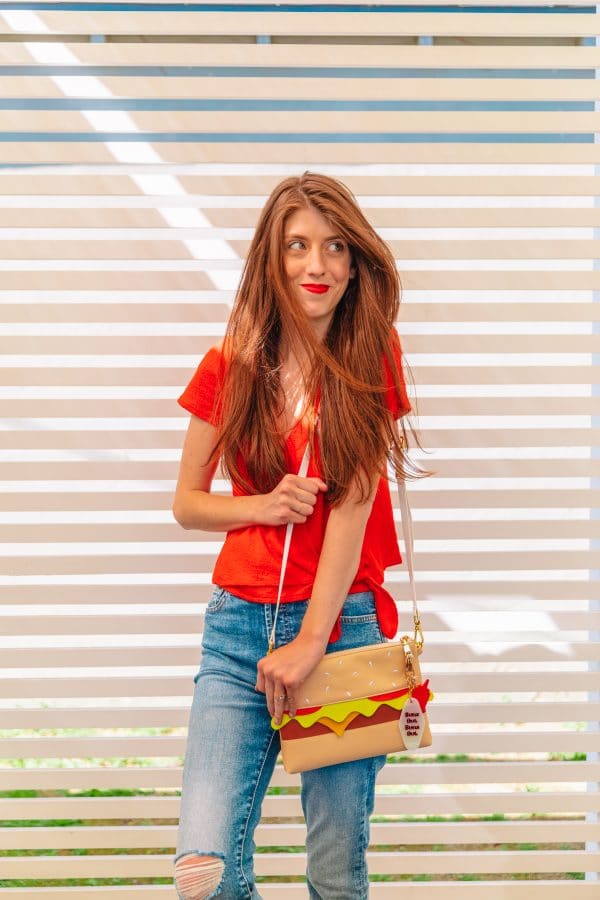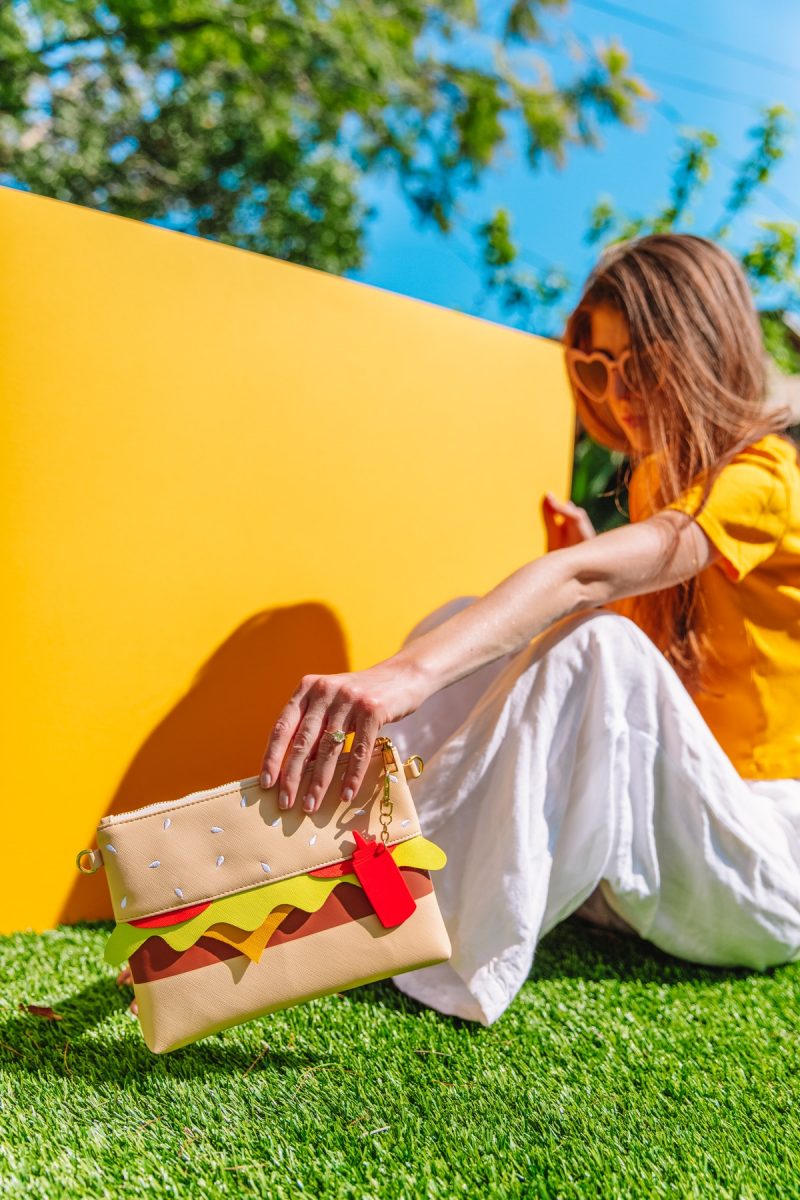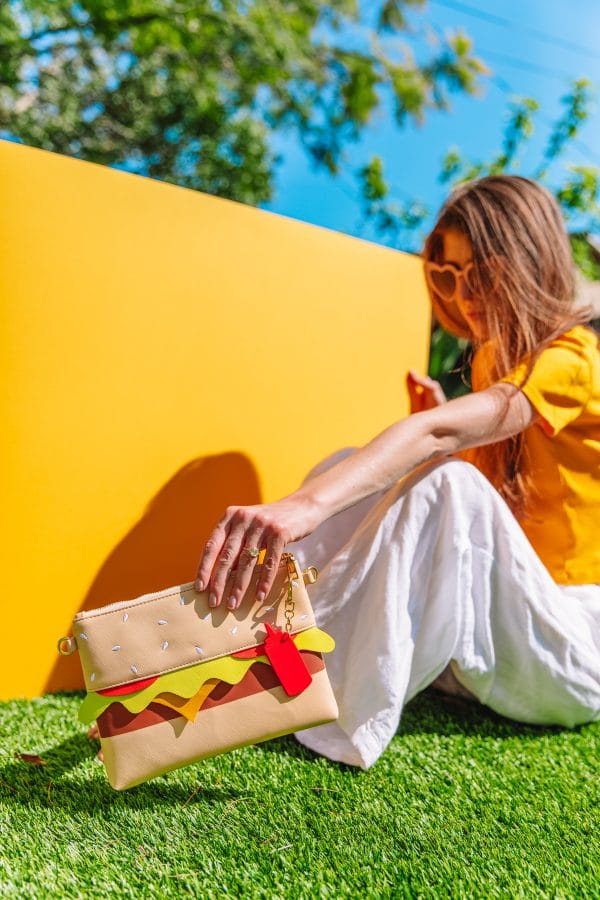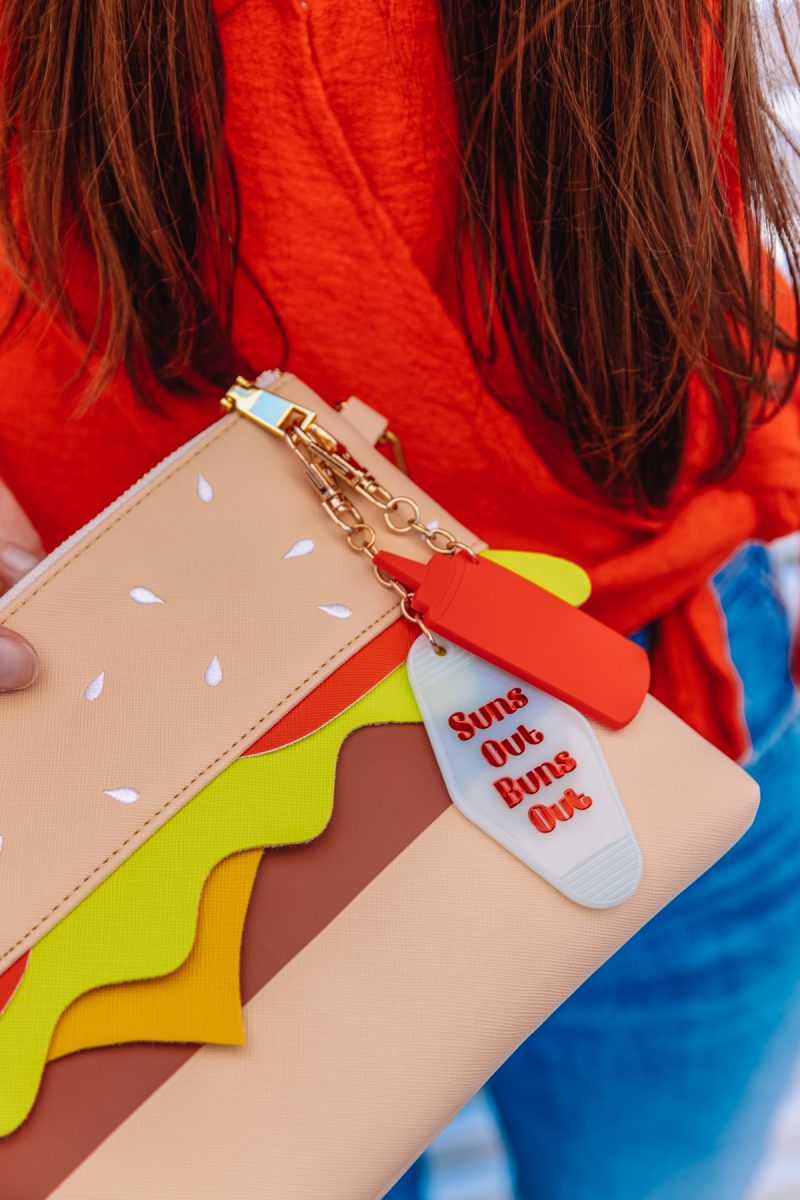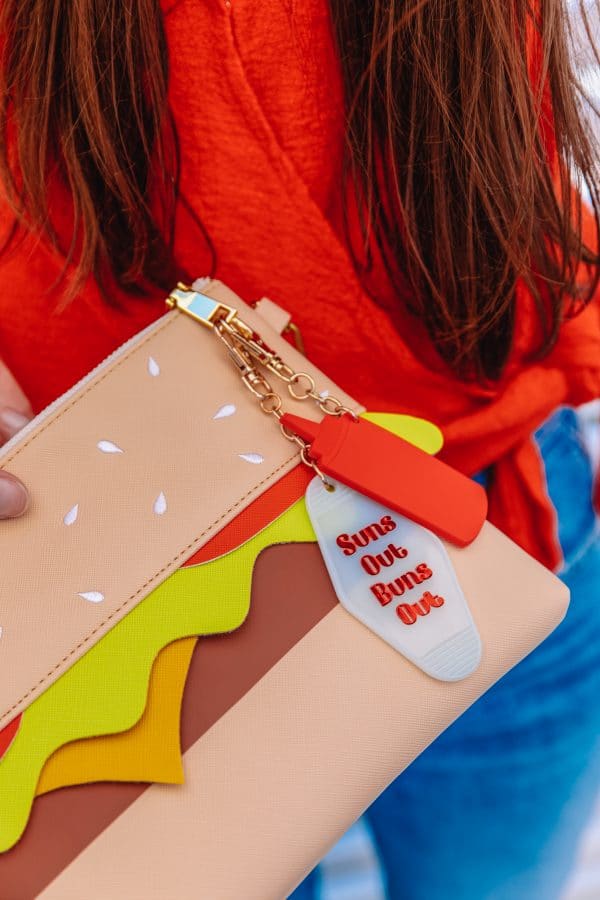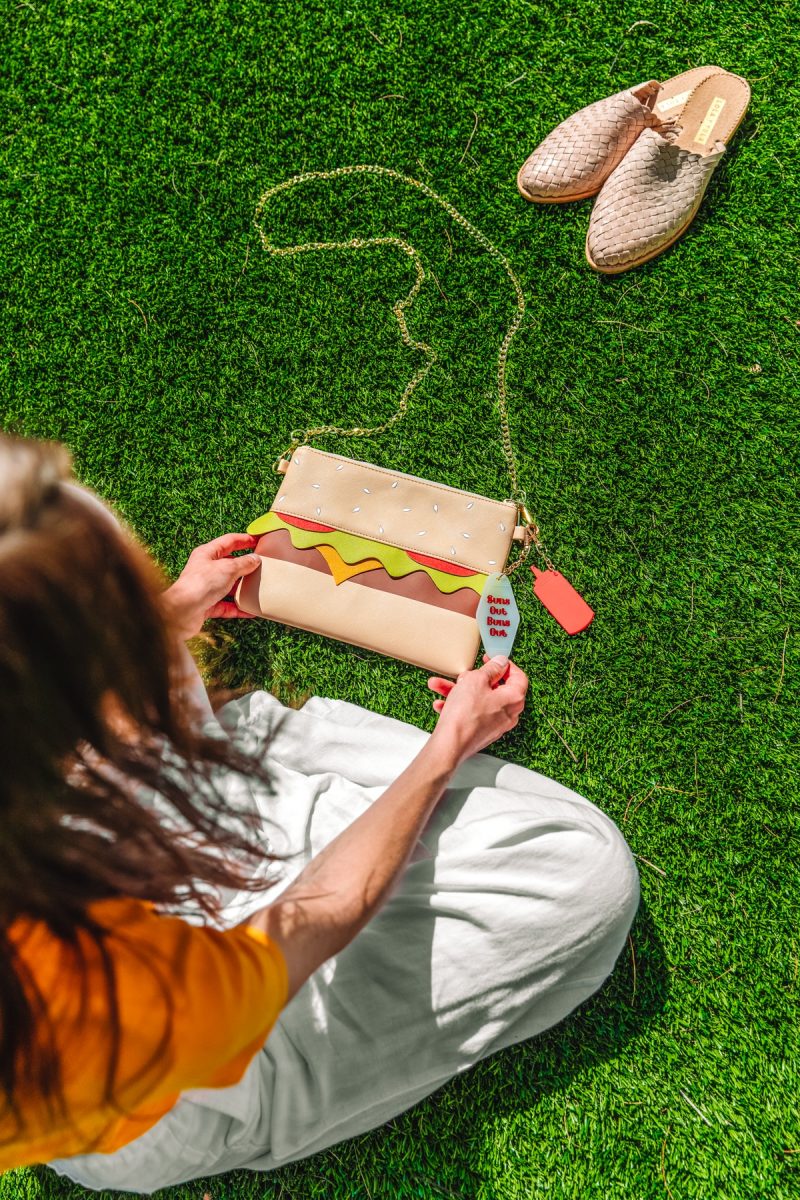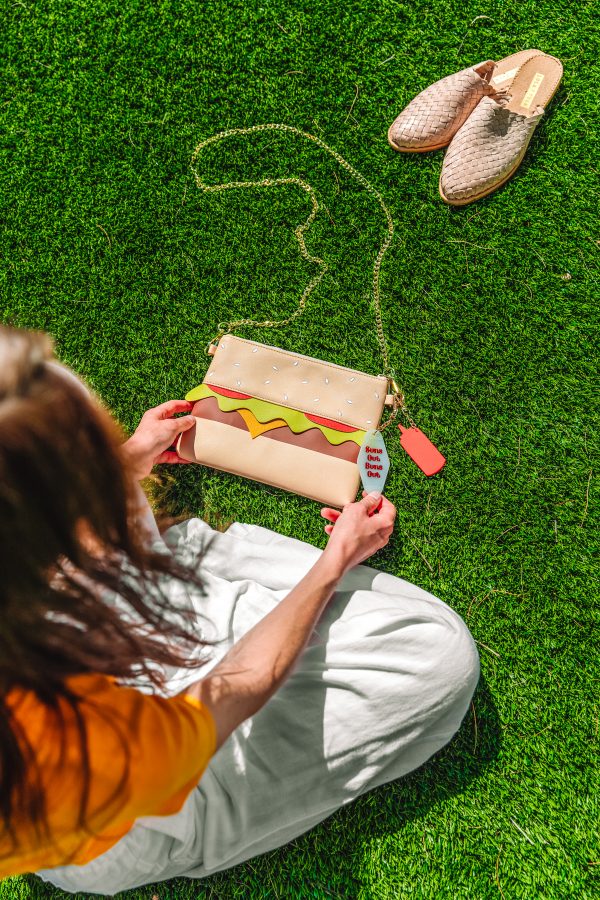 Photos by Jeff Mindell
If you wanna join the Can't Clutch This party, you can learn more about it right here! And if you're already a subscriber, don't forget to add your straps and flair to your box before April 20th! Remember, we just launched our first chain strap AND our first adjustable leather strap! Yay!!