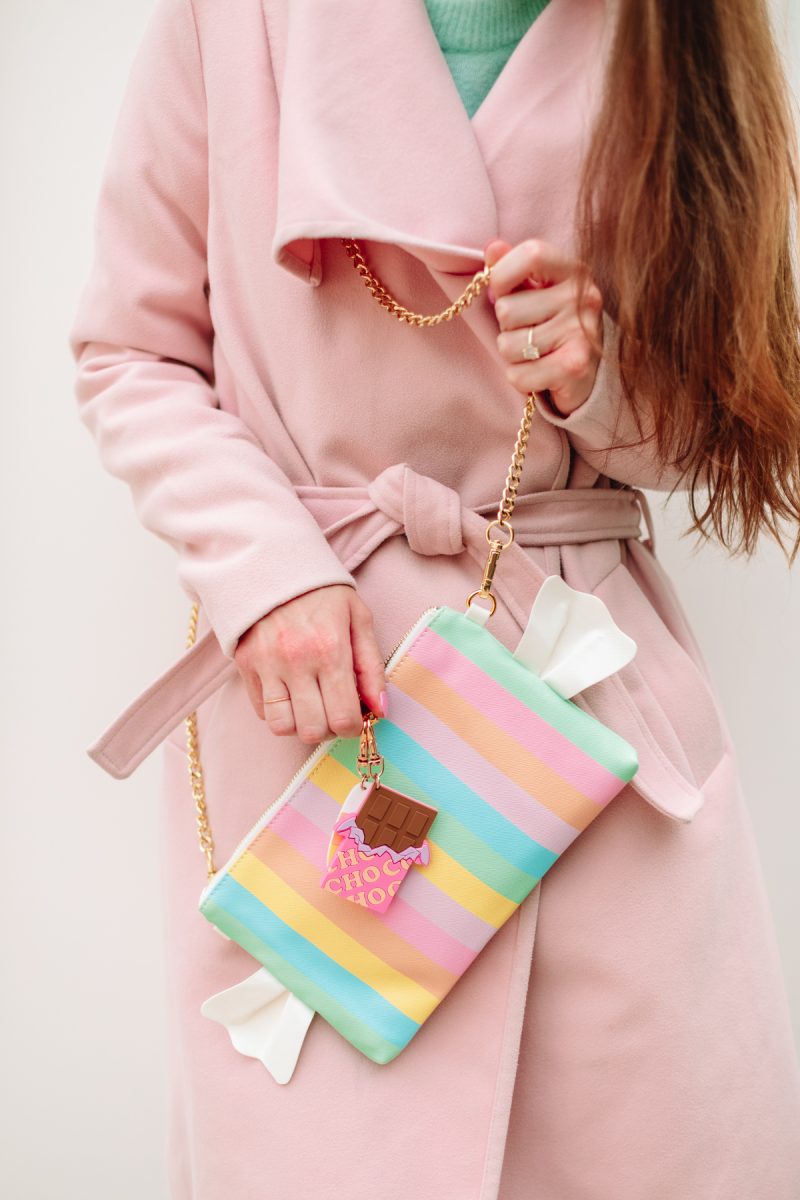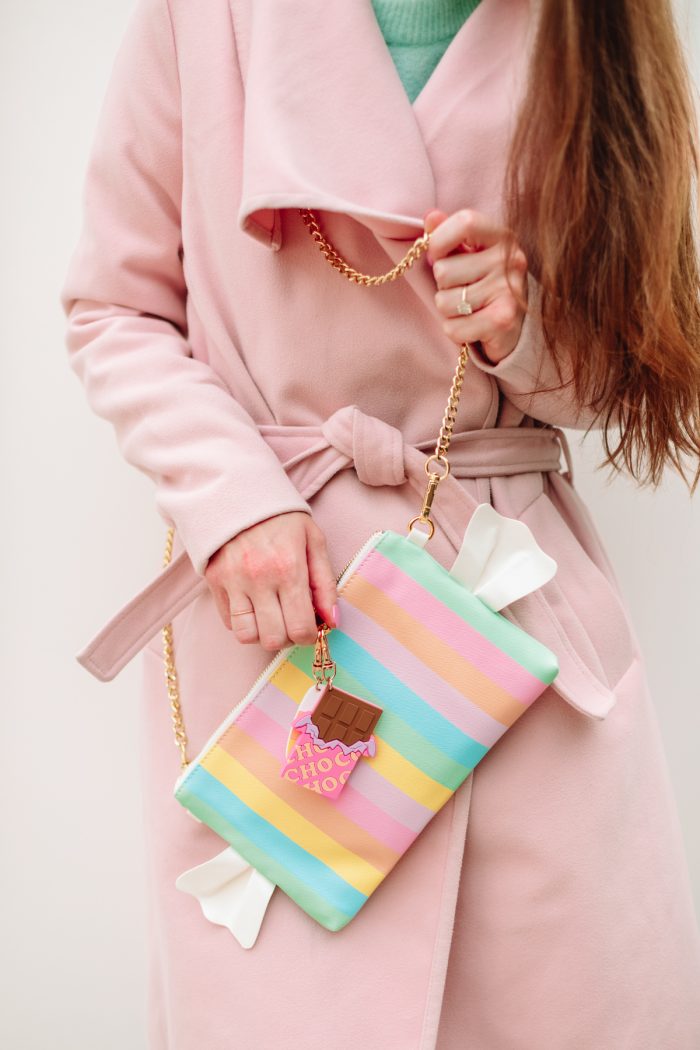 Meet September's clutch… the candy clutch!! We get so many requests for Halloween inspired clutches, but since I know that not all our subscribers celebrate the holiday, I wanted to do something that made a nod to Halloween but was much more versatile! Candy was the perfect answer!!
We've got a clutch inspired by classic pastel candies all wrapped up in the prettiest pastel palette. Plus, a rubber candy corn keychain and, my personal favorite (to eat, in real life)… a chocolate bar!!! They both perfectly match the pastel colors.
Especially this year as we celebrate Halloween differently, I hope this clutch brings a little bit of the magic of trick or treating to you and your fam! And, hope to see you all wearing it in the spring and summer too! Grab yours here!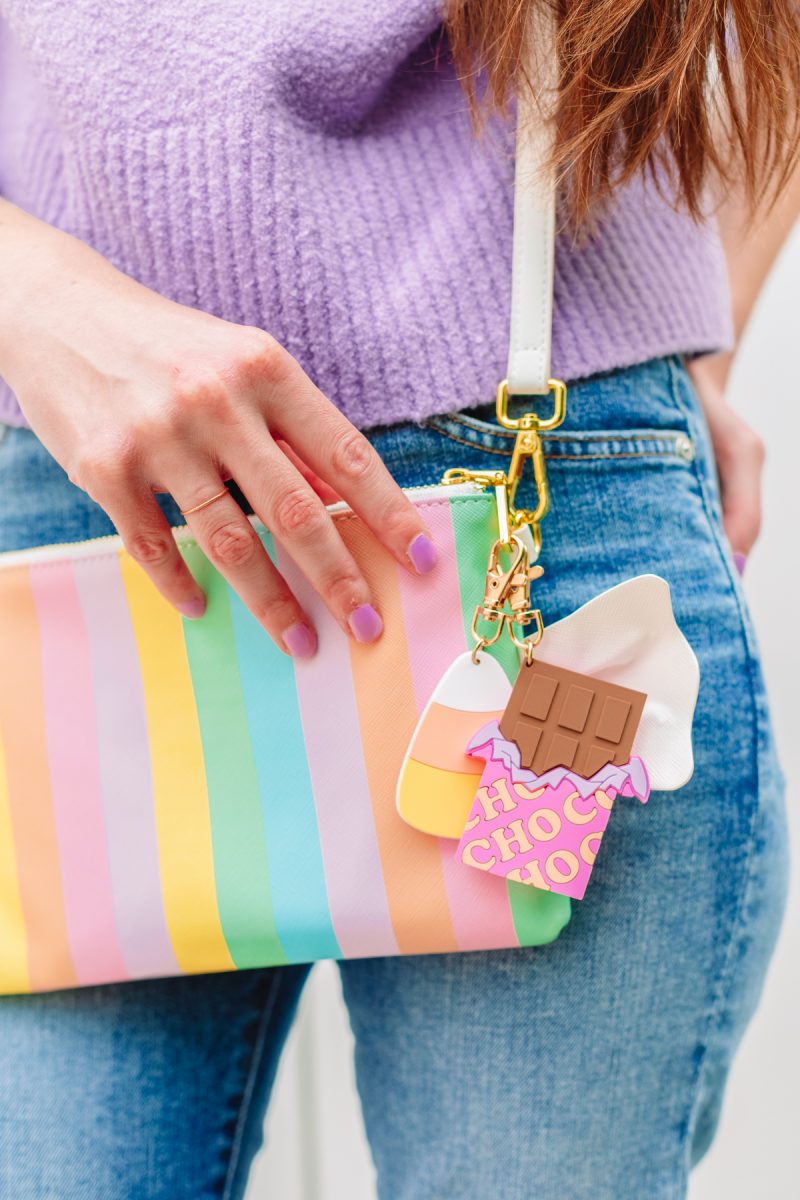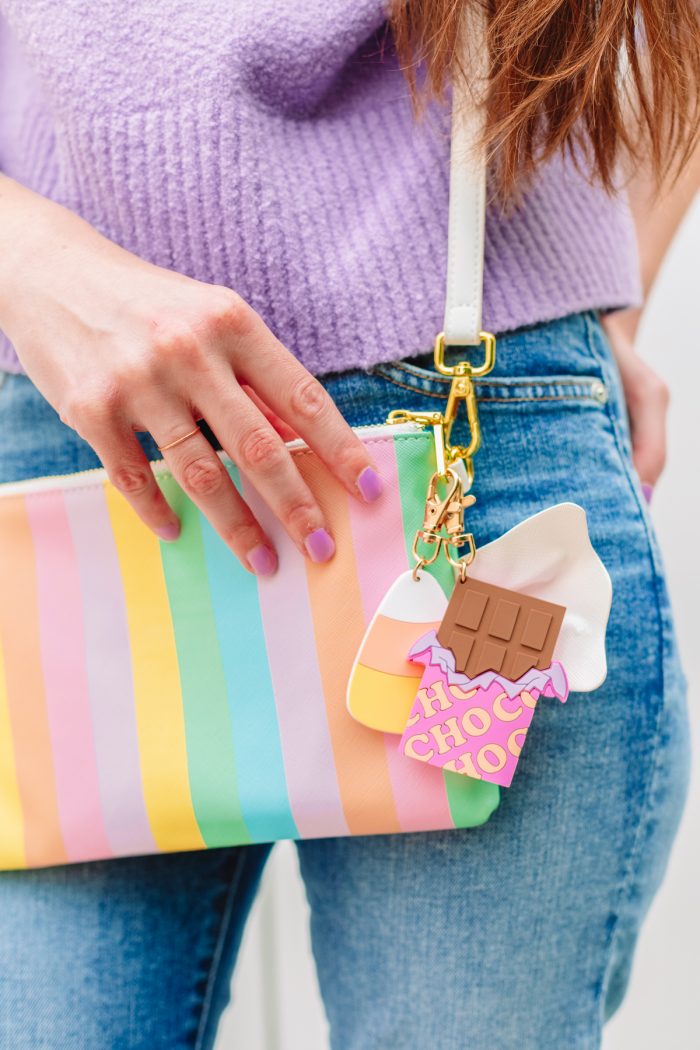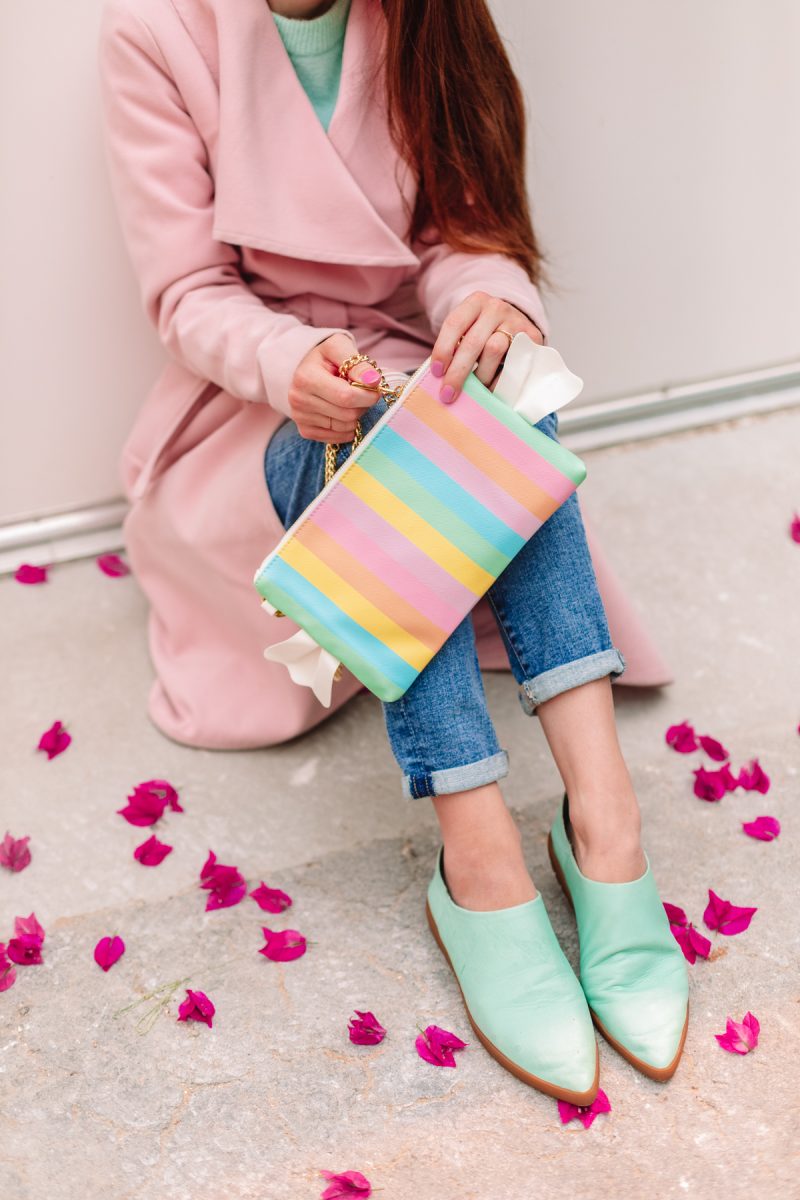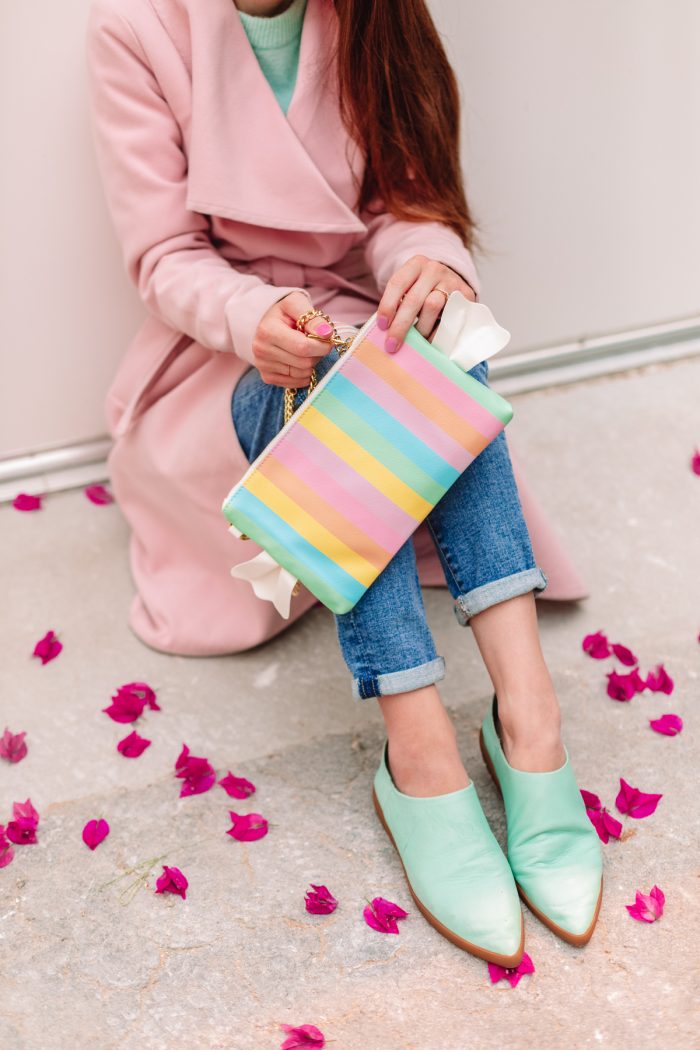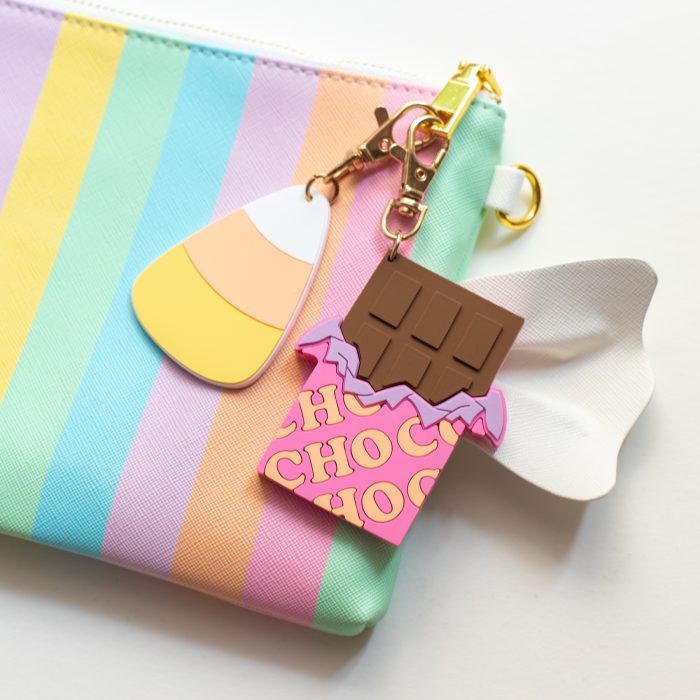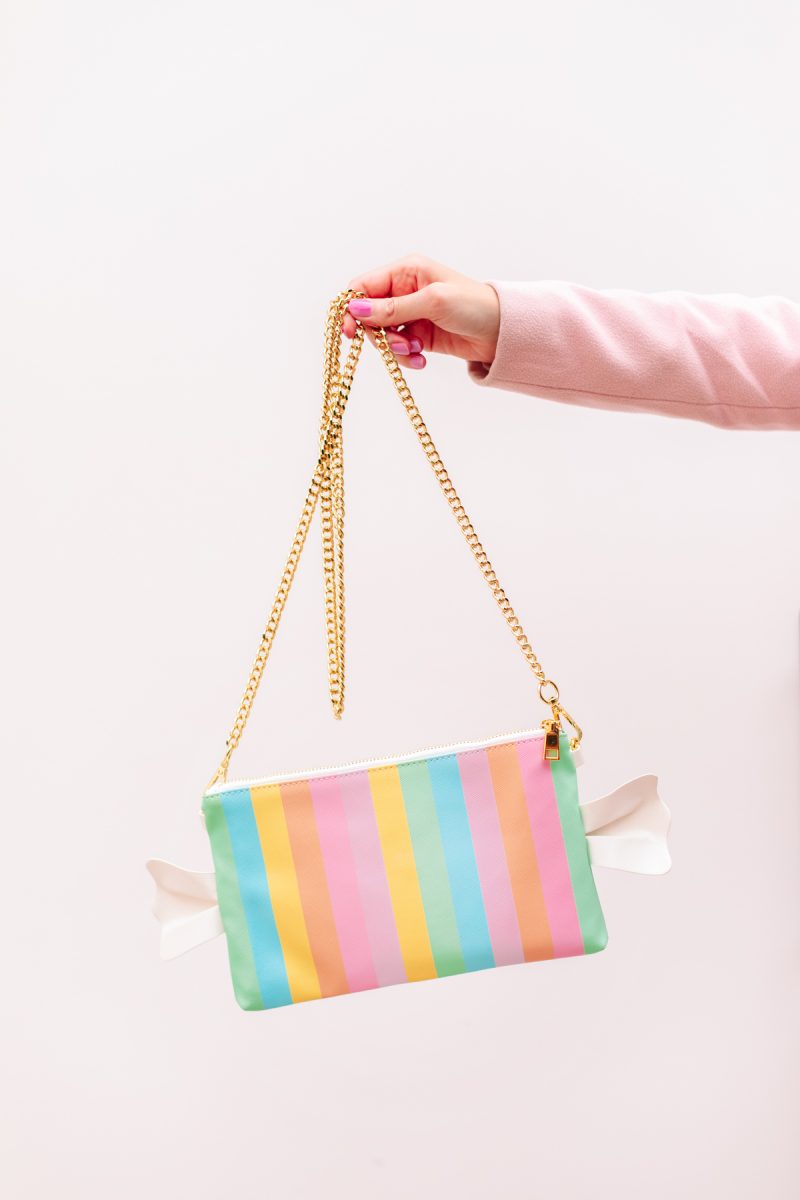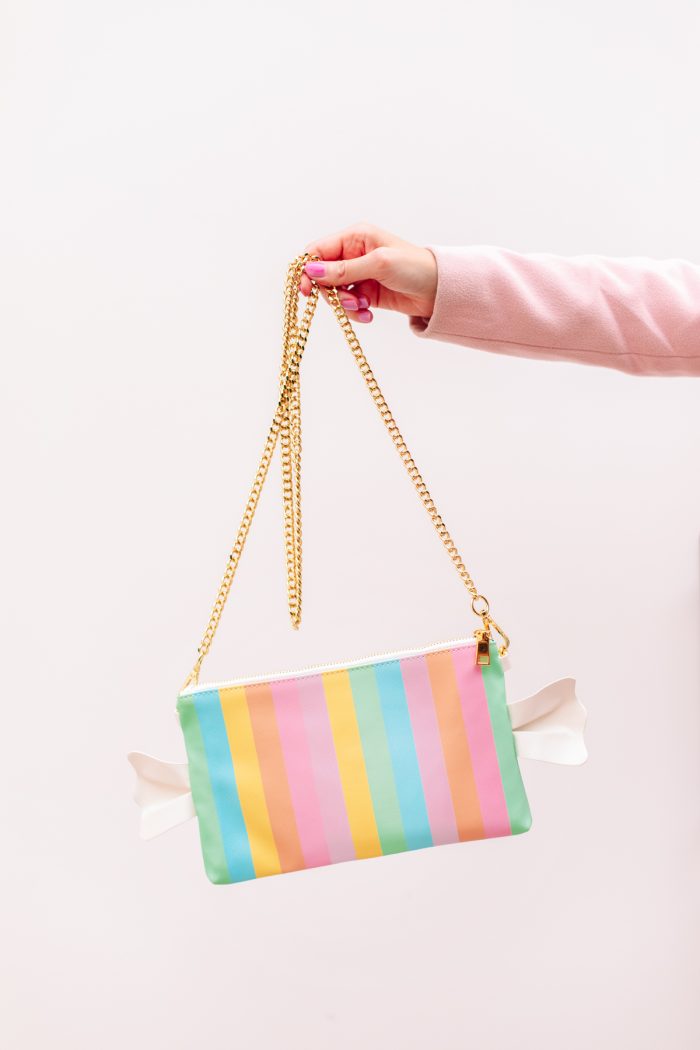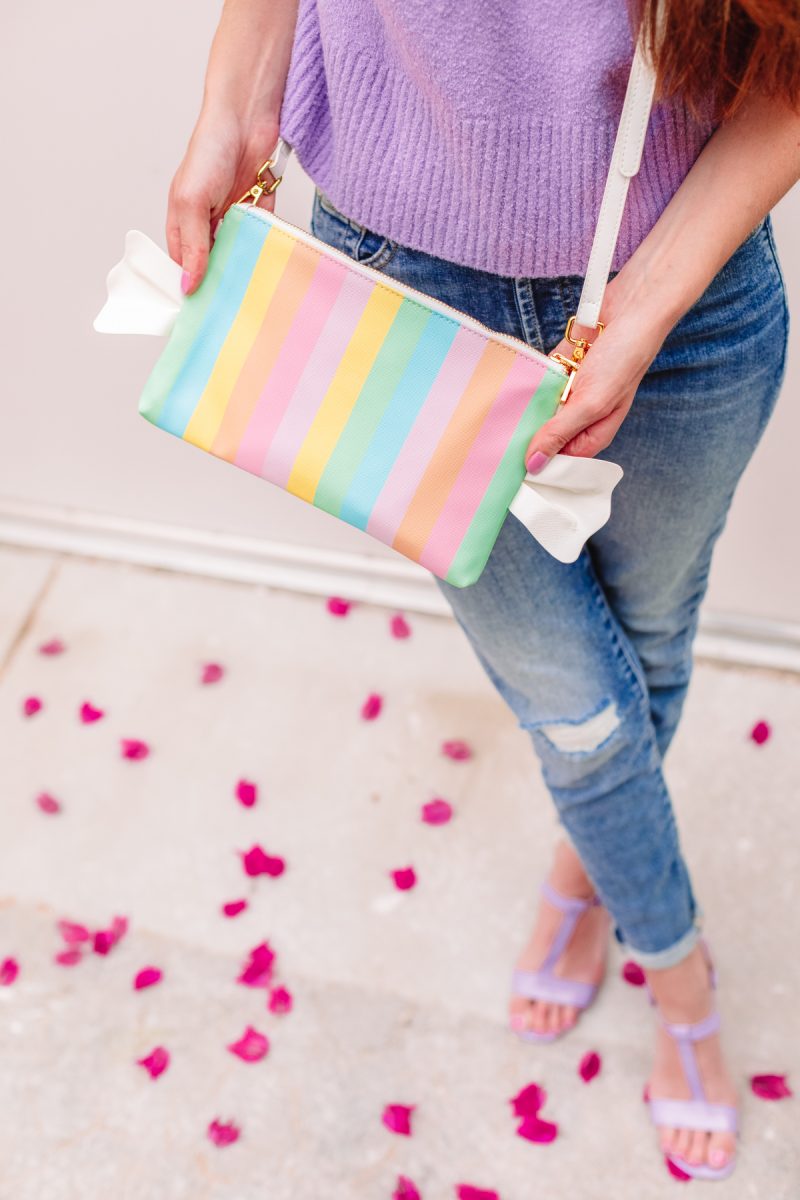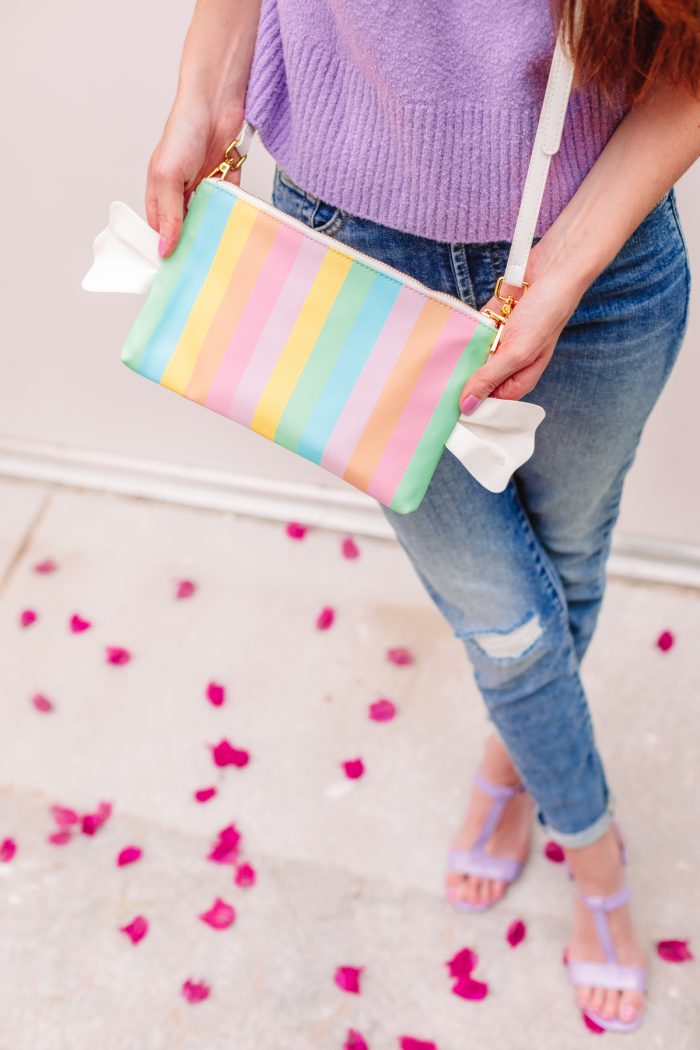 Photos by Jeff Mindell
Don't forget to add your straps and flair to your box prior to September 20th! If you're new here, learn more about joining the Can't Clutch This fam right here!