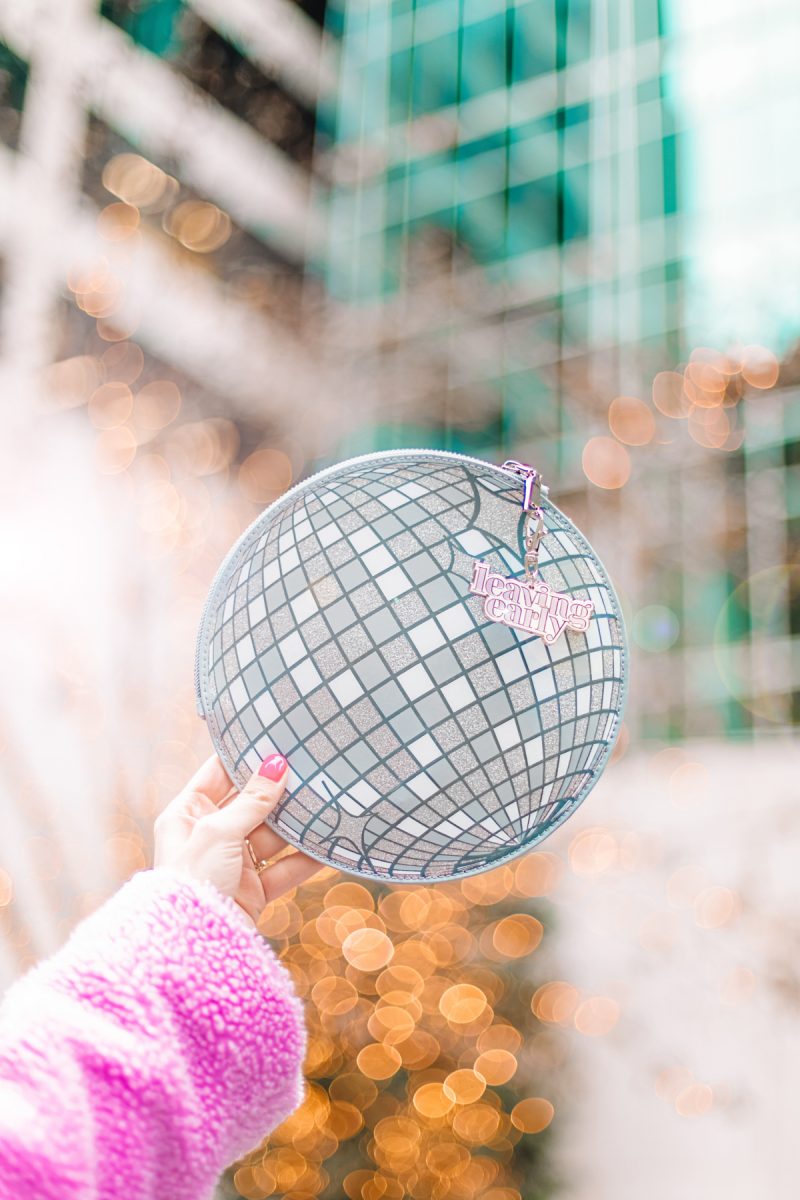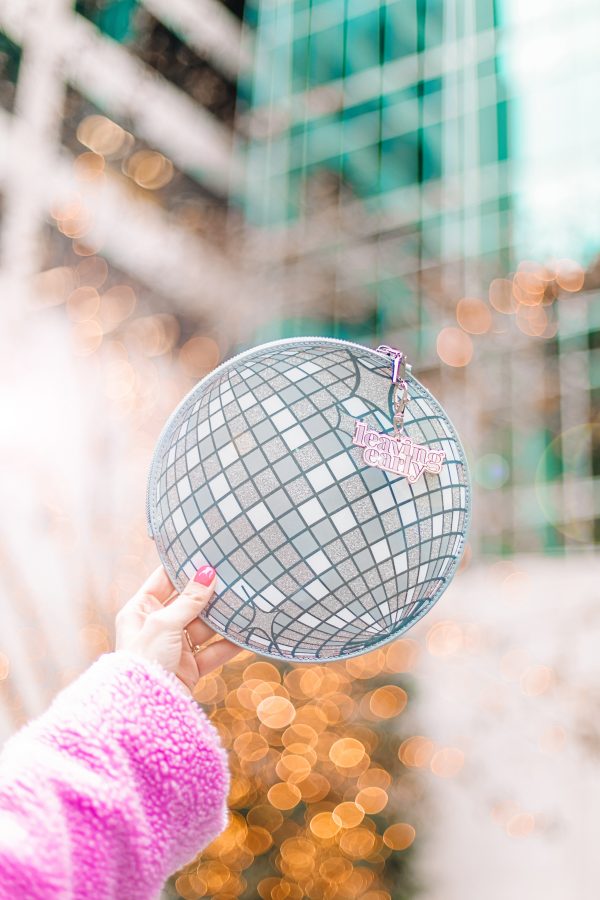 This clutch defines me perfectly: wanting to dance all night, but actually going home early to sit on my couch and not talk to anyone. And in the case of New Year's Eve… be asleep wayyyyy before the ball drops. Haha! Anyone else??
After many MANY requests for a sparkly clutch, we just had to do a disco ball!!! With glitter!!!! Yes, it's perfect for NYE but also for any fun night out, event or even a wedding! They keychain just really cracks me up. And of course for the pin, we couldn't have just a champagne bottle, it had to be a pink one! The little cork popping off of it is too freaking cute, if I do say so myself. 😉 Oh! And our silver wrist strap would be a GREAT addition to this one (it's an add-on so you can add it to your box if you don't have it!).
It was really fun getting to shoot this in NYC since there couldn't be a city MORE fitting for a clutch like this. Hope you love it as much as I dooooooo!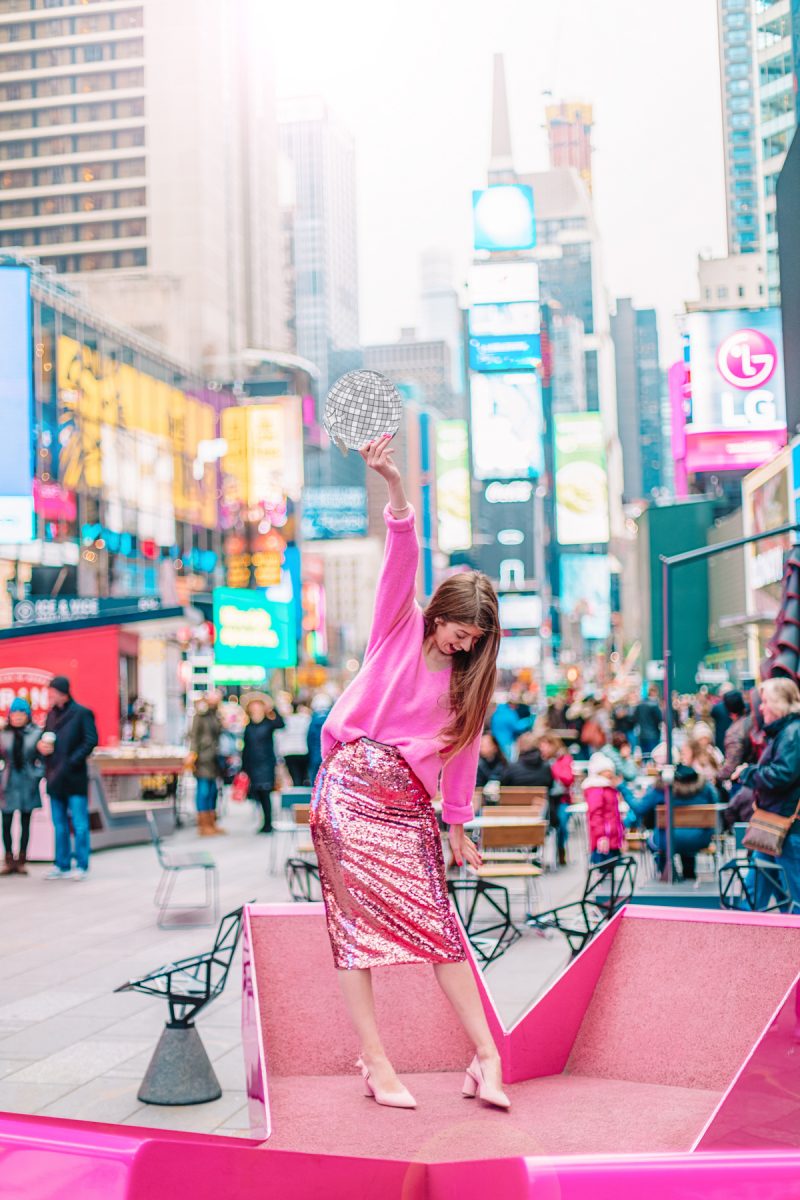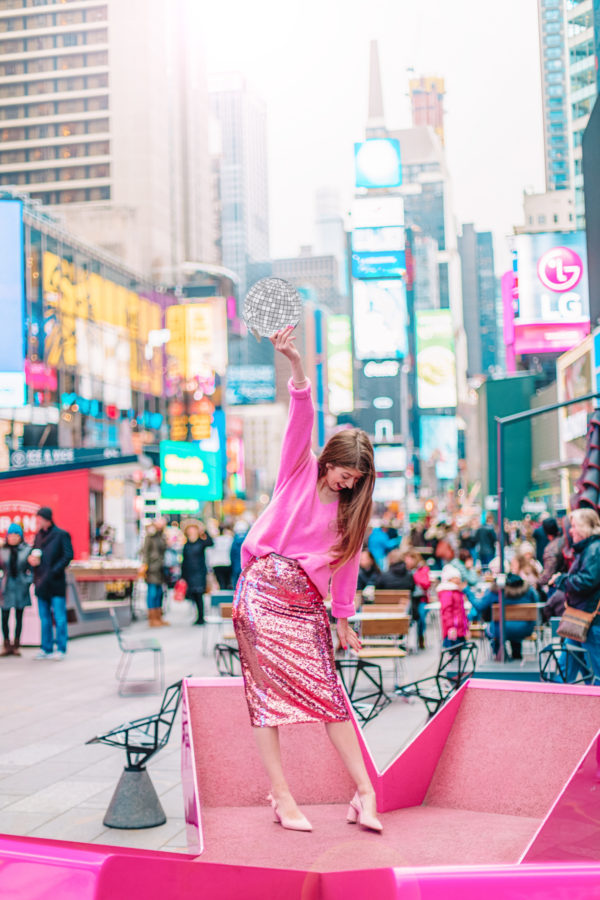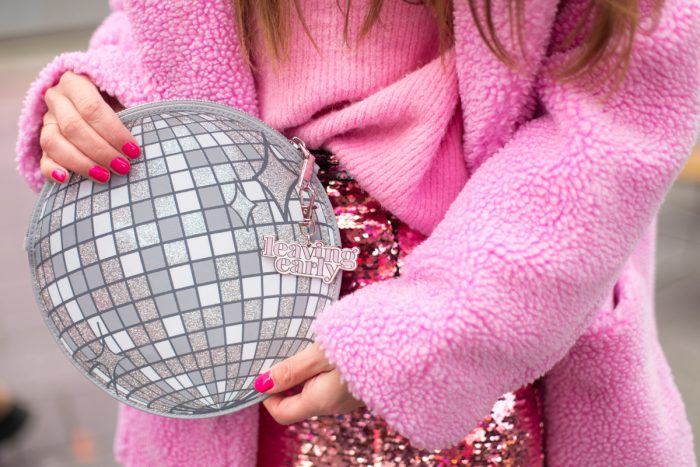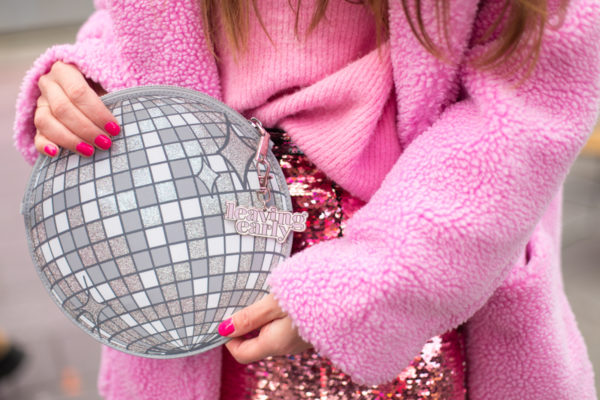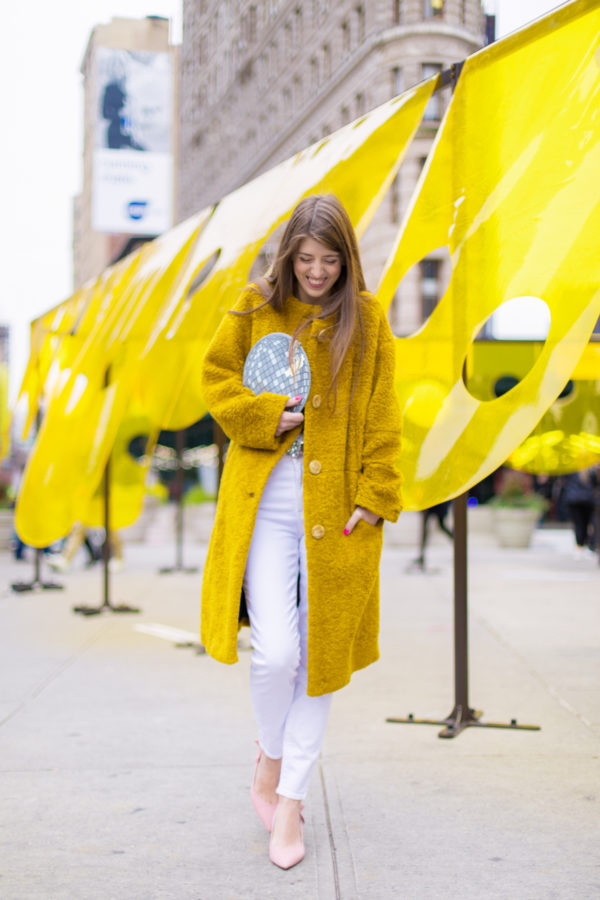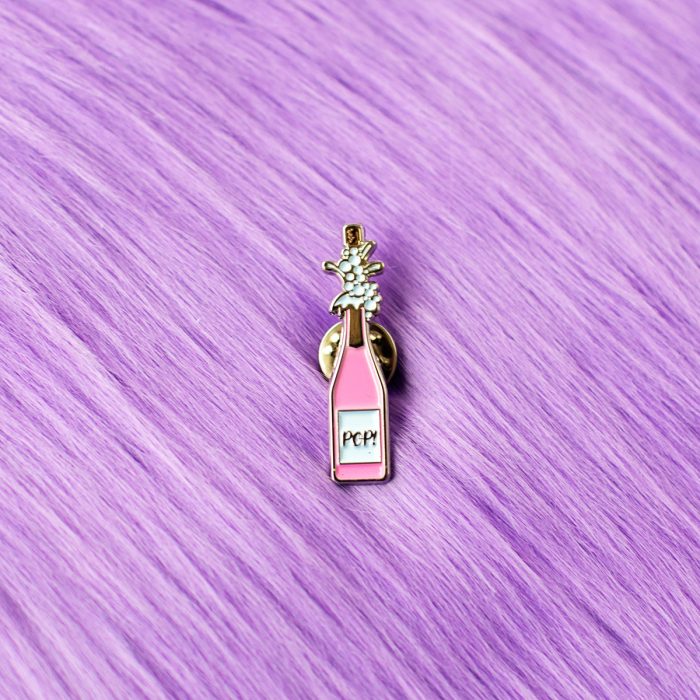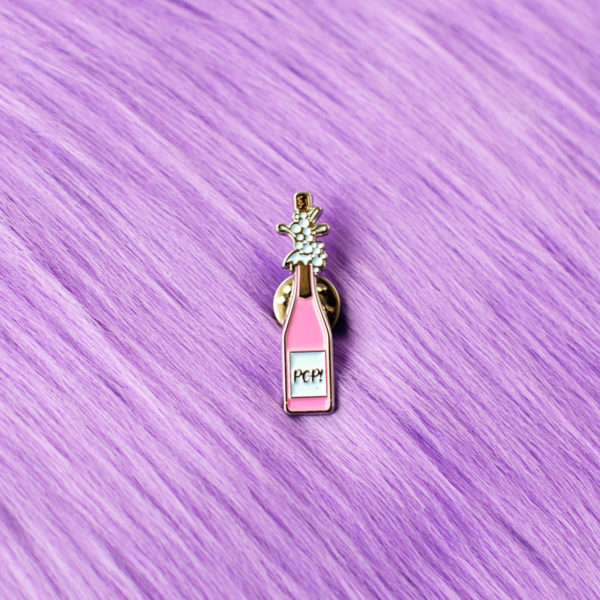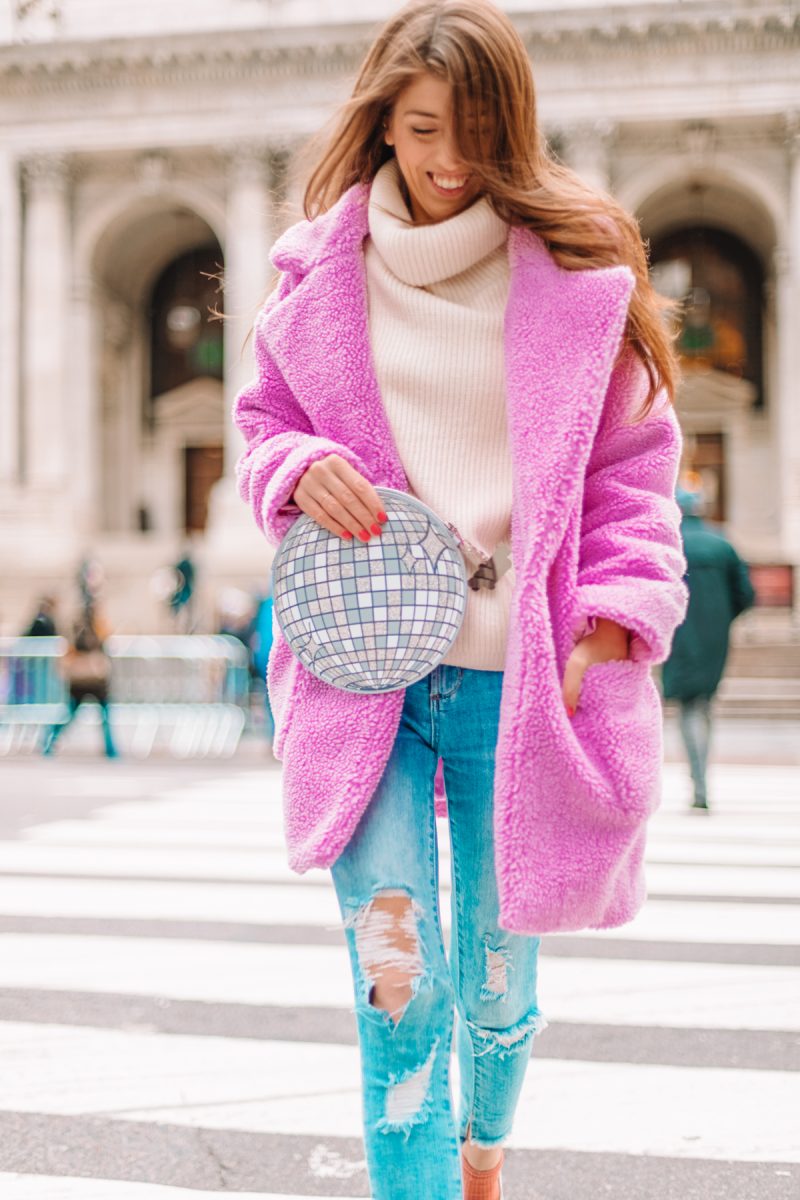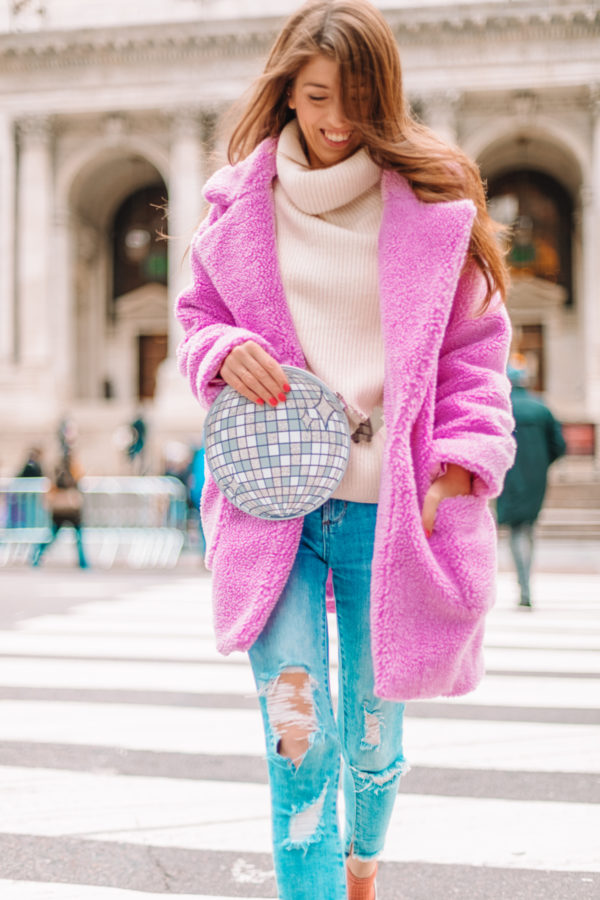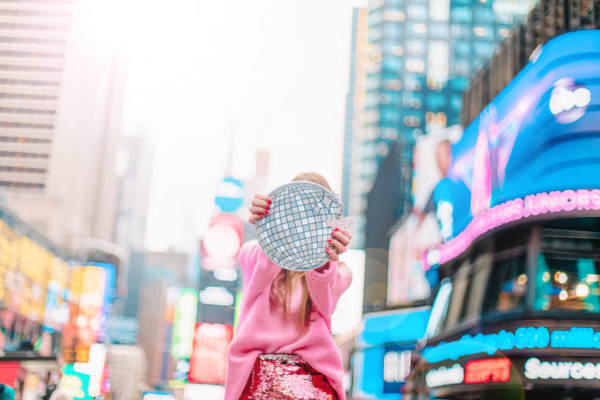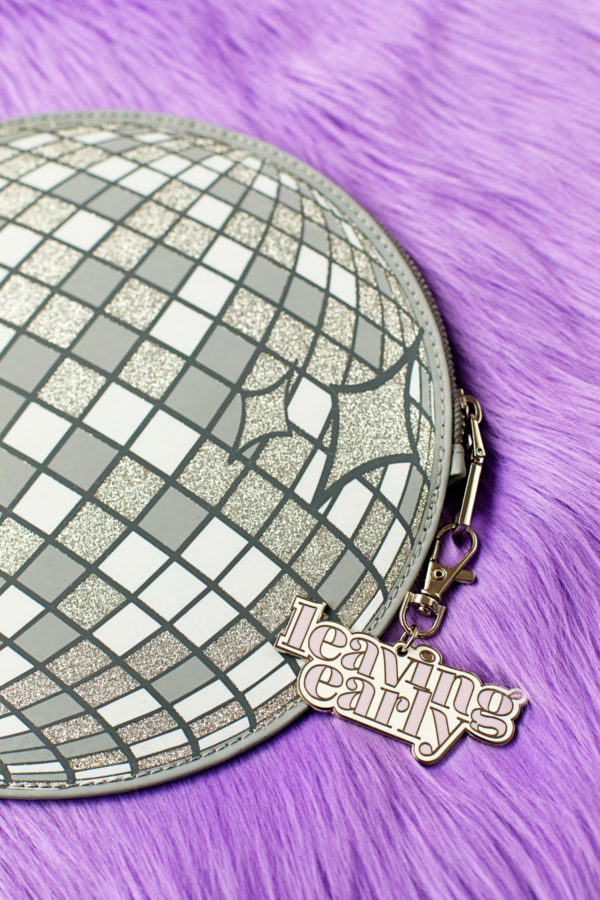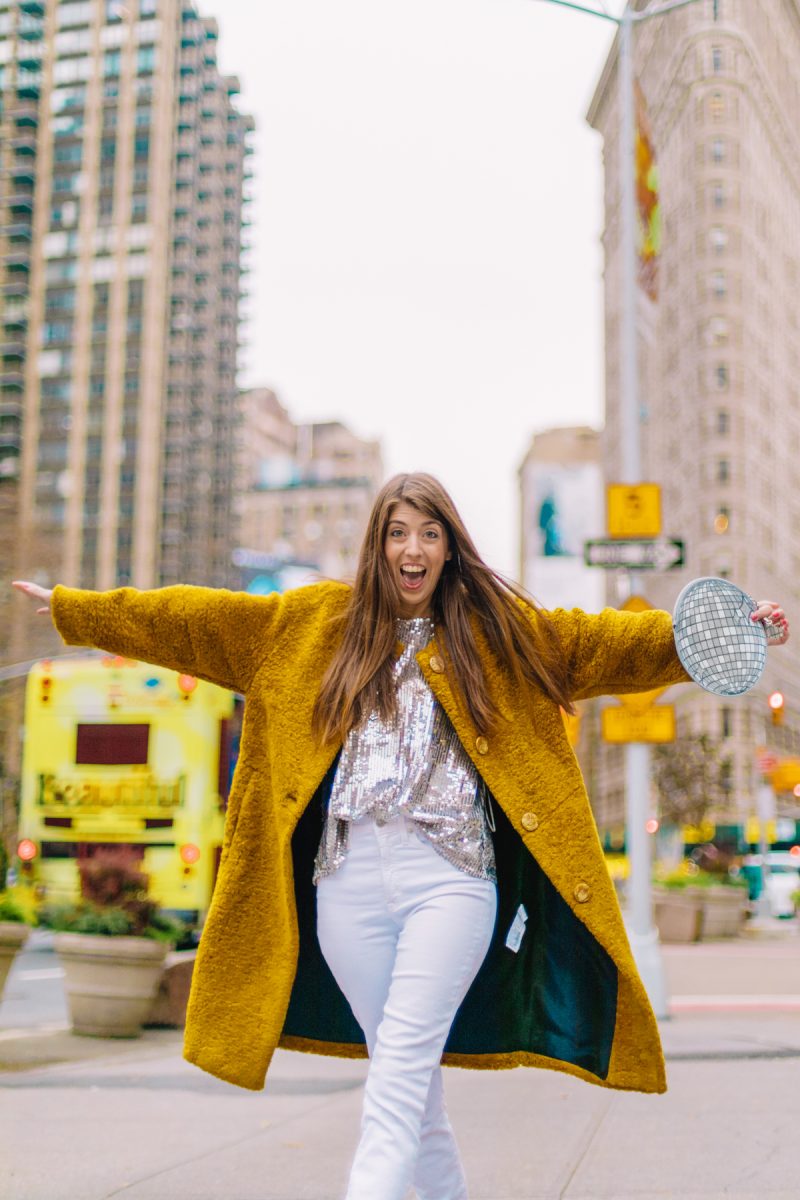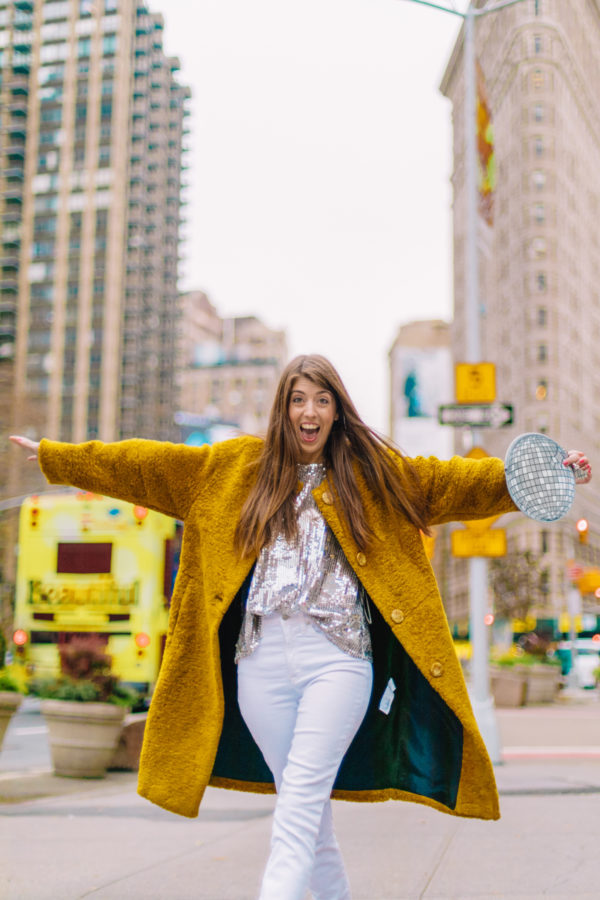 Photos by Jeff Mindell
Current subscribers! Remember to head to your shop account and add your flair, straps and wallets before December 20th!
New here and wanna join the fam!? Lemme tell ya about Can't Clutch This! It's a subscription box where you get a new (exclusive!) clutch in the mail every month. You can choose to add on keychains, pins and accessories to pair with it, too. With each clutch, I hope to help you infuse a little bit of Studio DIY style into your everyday and add a little color to your wardrobe! It's been so fun to hear your stories of how they have inspired you to be more bold in your day-to-day. You can join the party right here!