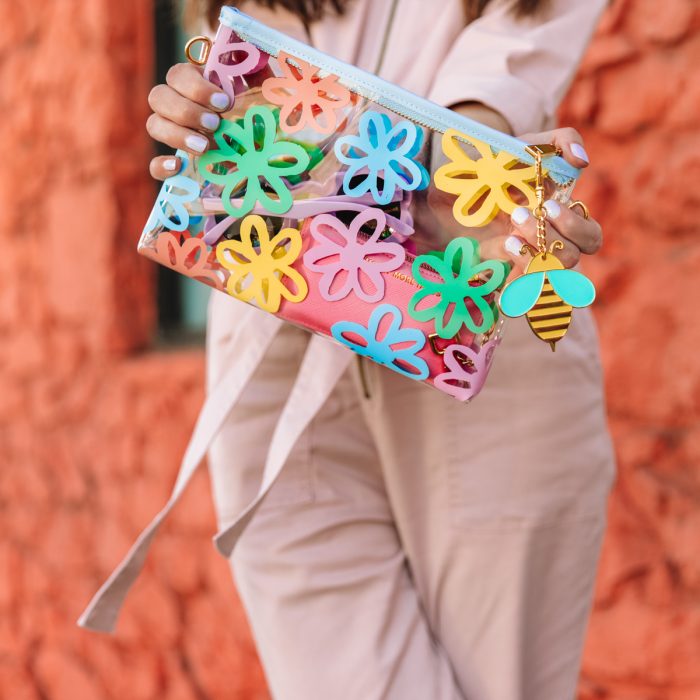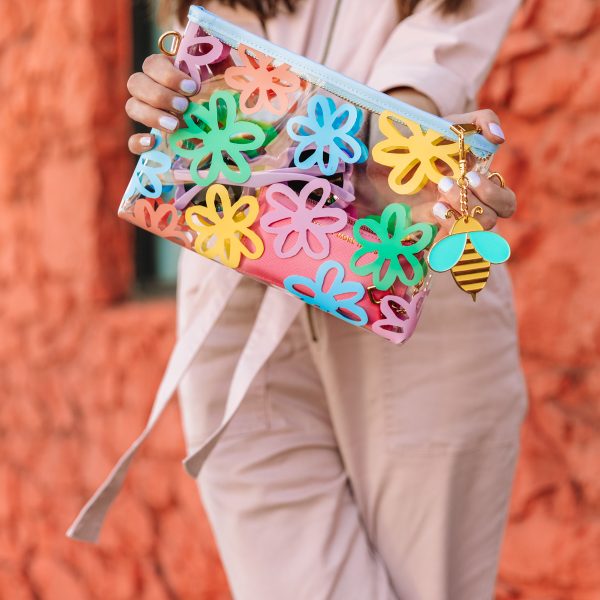 Spring has sprung or at least we can try to manifest that with this clutch!!! Haha! Meet February's Flower Power clutch!! We've somehow never done a floral clutch (!?) and it was about TIME! I'm so so thrilled with how this one turned out. Florals can take so many different directions but I wanted to make this one really fun, bright and modern. We decided to do our floral pattern on a clear clutch since there's always tons of requests for that, and it makes the hand drawn flowers POP so much.
And also… the bee keychain!!!!! It's too cut, and we made it oversized to make it feel super whimsical. As far as the pin goes, we replicated on of the flower outlines and it turned out SO cool, there's actually cutouts in each petal so if you put it on a bright color blazer, the flower will be two-tone!
We put this one in February to ensure that everyone, including our international subscribers, would have it in time for Easter and spring in general and I just can't wait for you to get your hands on it!!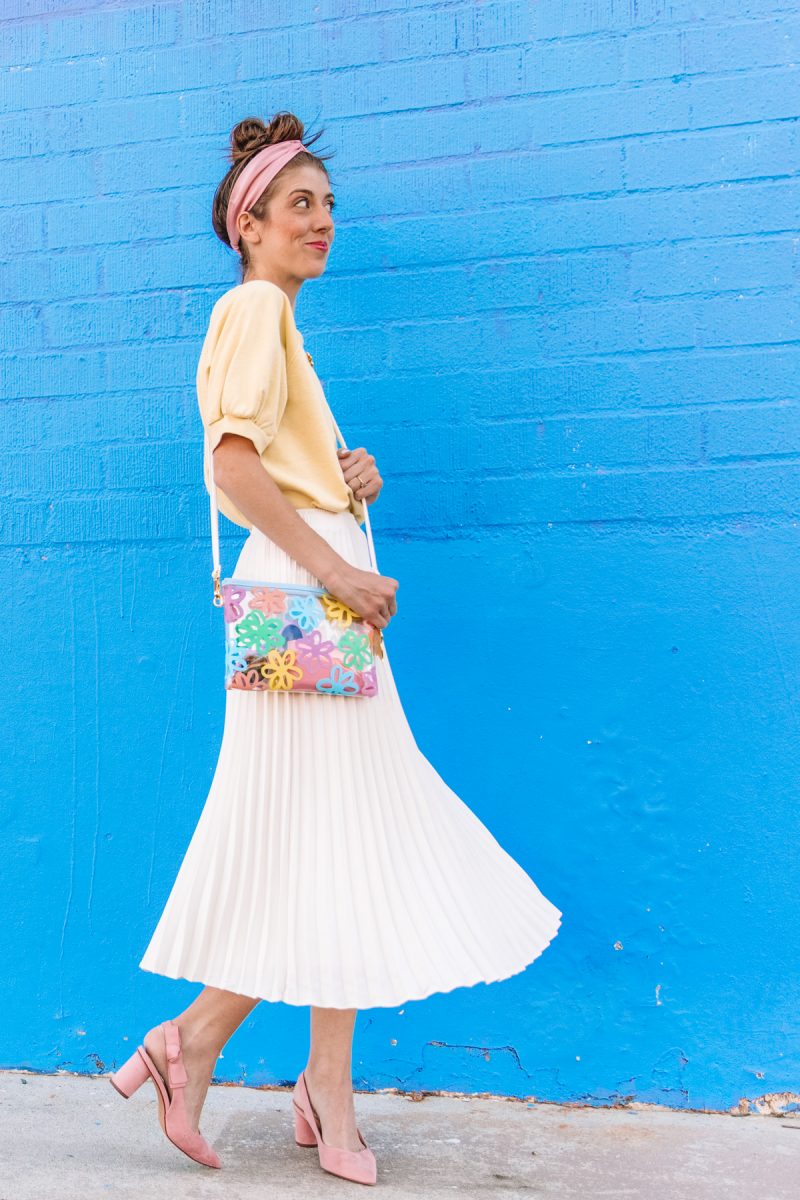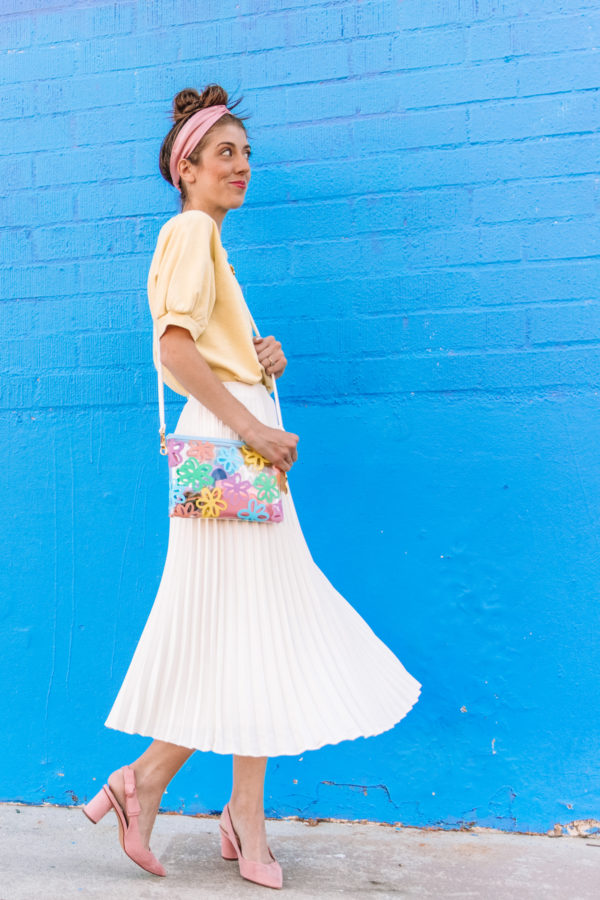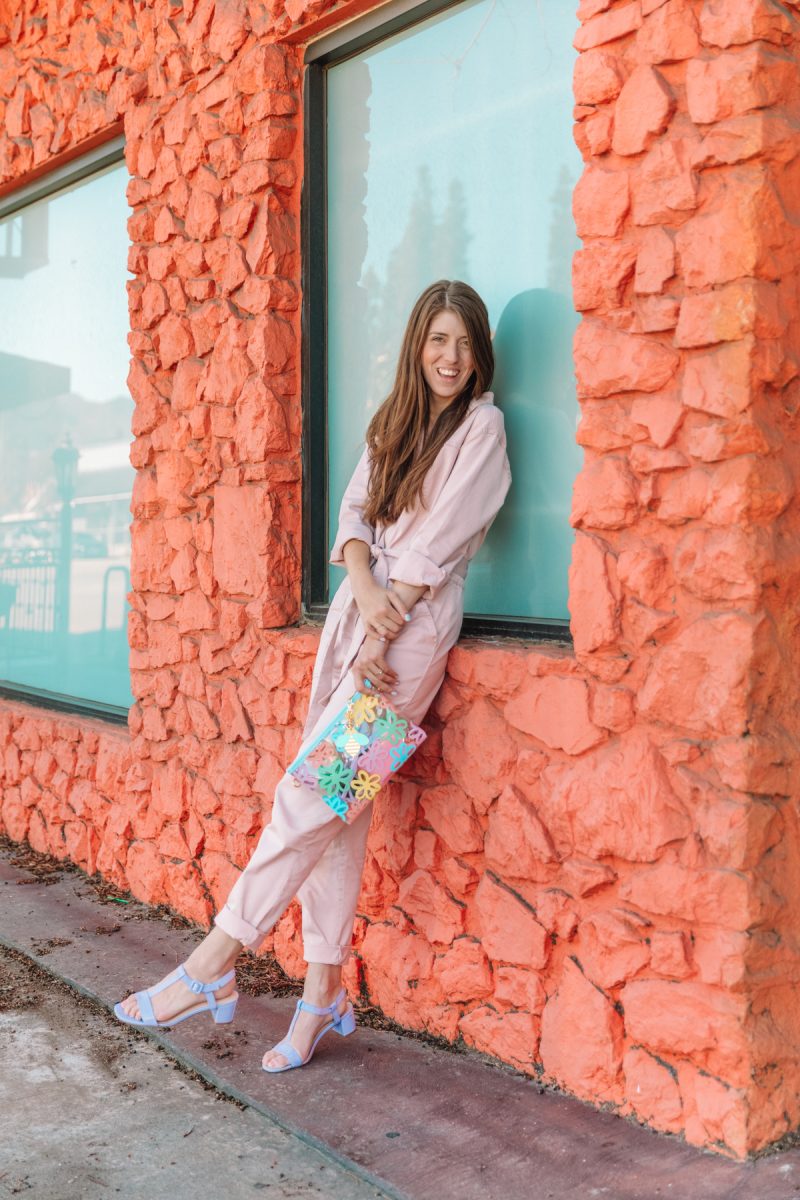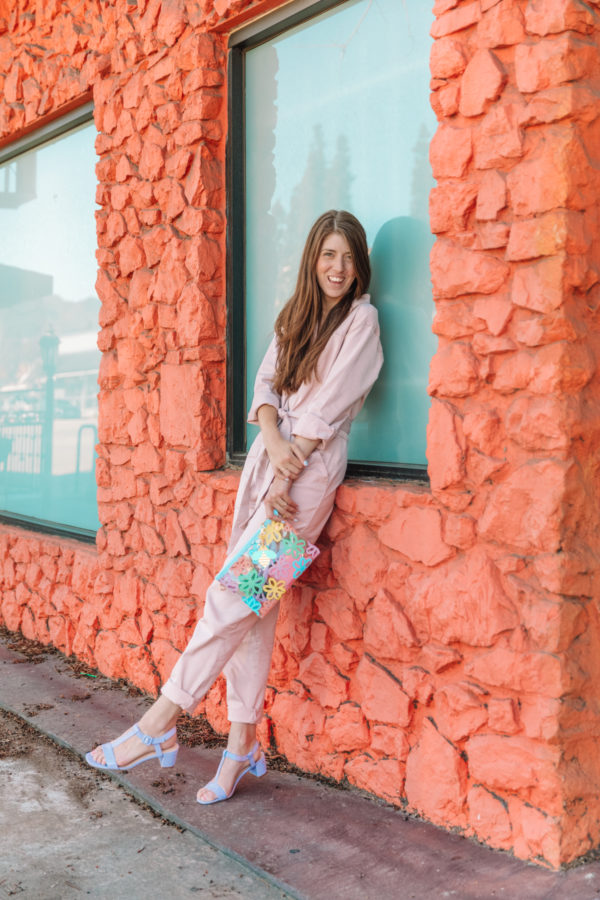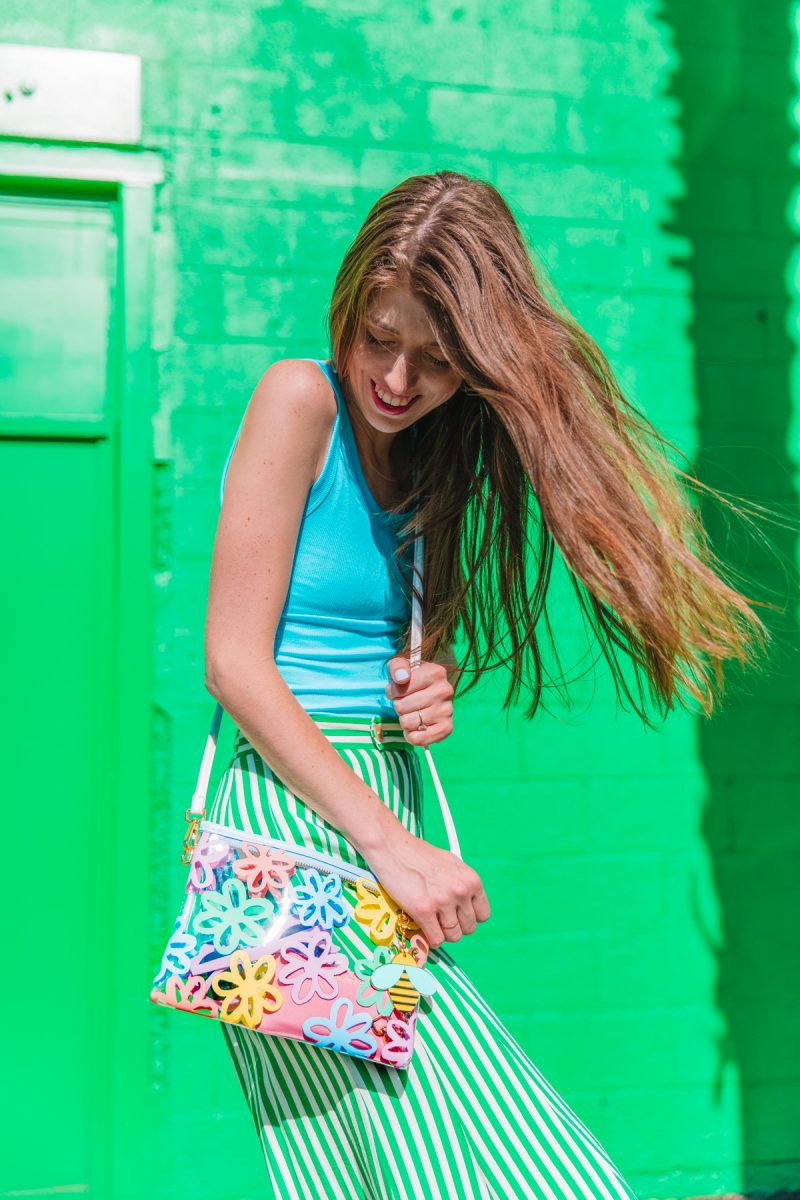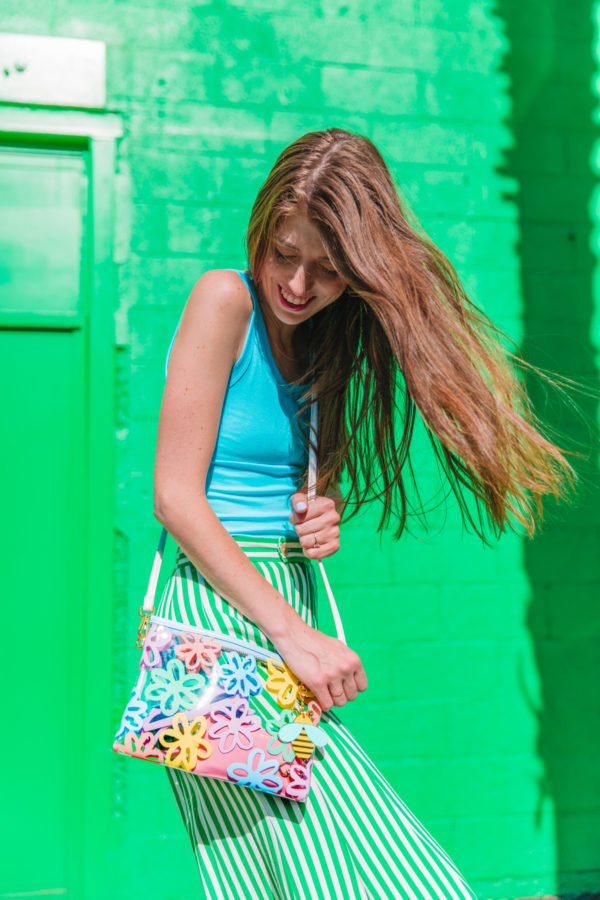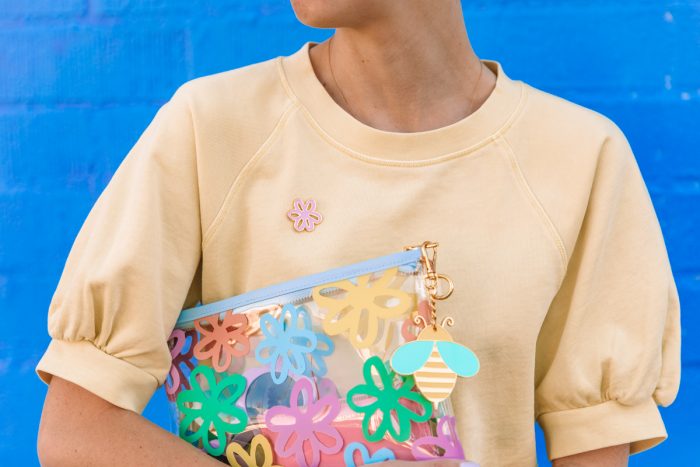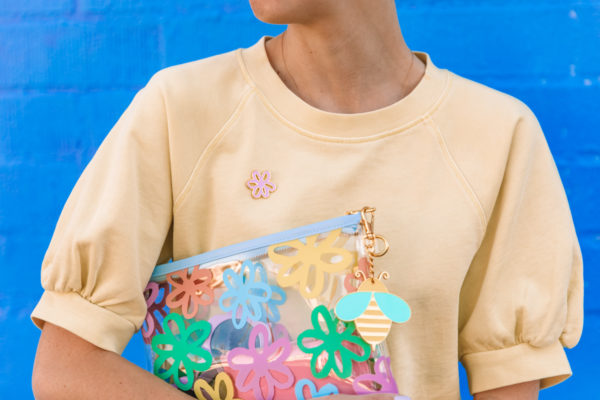 Photos by Jeff Mindell
If you're ready to join the Can't Clutch This fam, you can learn more about it right here! And if you're already a subscriber, don't forget to add your flair to your box before February 20th!