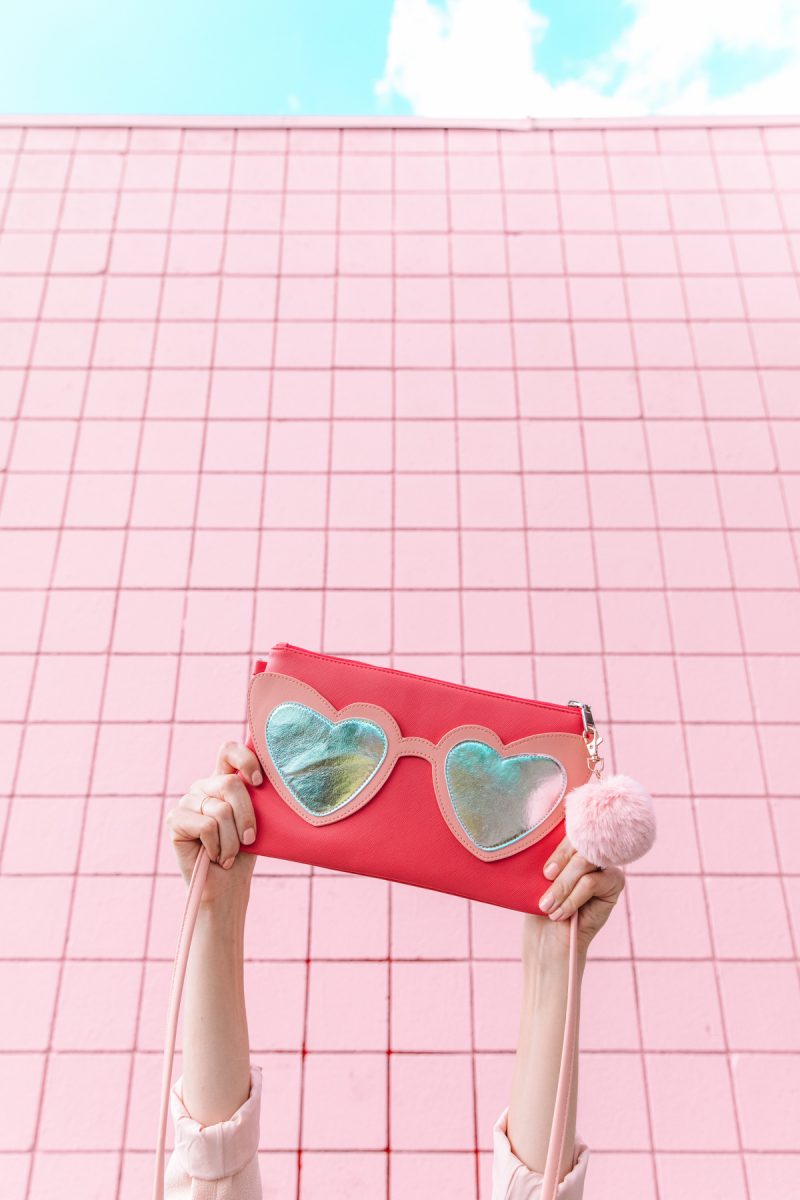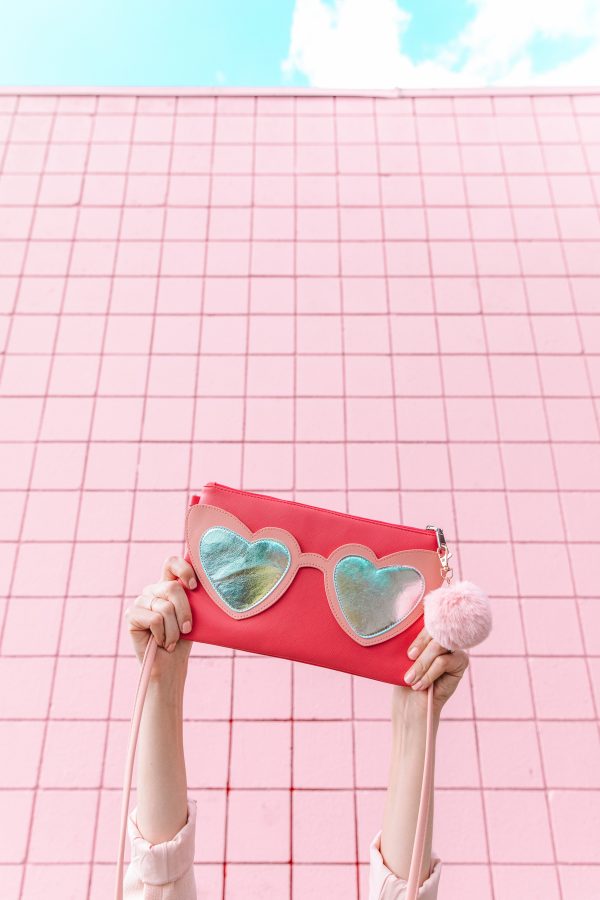 First clutch of the year, first clutch of the DECADE!! Meet our heart sunnies clutch!!! (And keep reading for a special new year discount for new subscribers!)
I always get a lot of requests for Valentine's Day clutches, but I wanted to make a clutch that would work not only for Galentine's Day and Valentine's Day but beyond that… and this one was born! I love that it's perfect for the February holidays but with the sunglasses theme, it also can be worn all through the summer or used in a beach bag!!!
I've been trying to think of the perfect word for the color of this clutch, it's somehow a rose-y, coral-y almost red but not perfect shade of pink. I've paired it with pretty much every shade of pink and red possible and it looks good with every single one! And neutrals too, of course. 😉
Perhaps my favorite part of the bag though is that the sunglasses are an appliqué that extends over the edge of the clutch giving them that extra exaggerated look, just like the real life versions they were inspired by! And the shiny silver lenses too of course!!!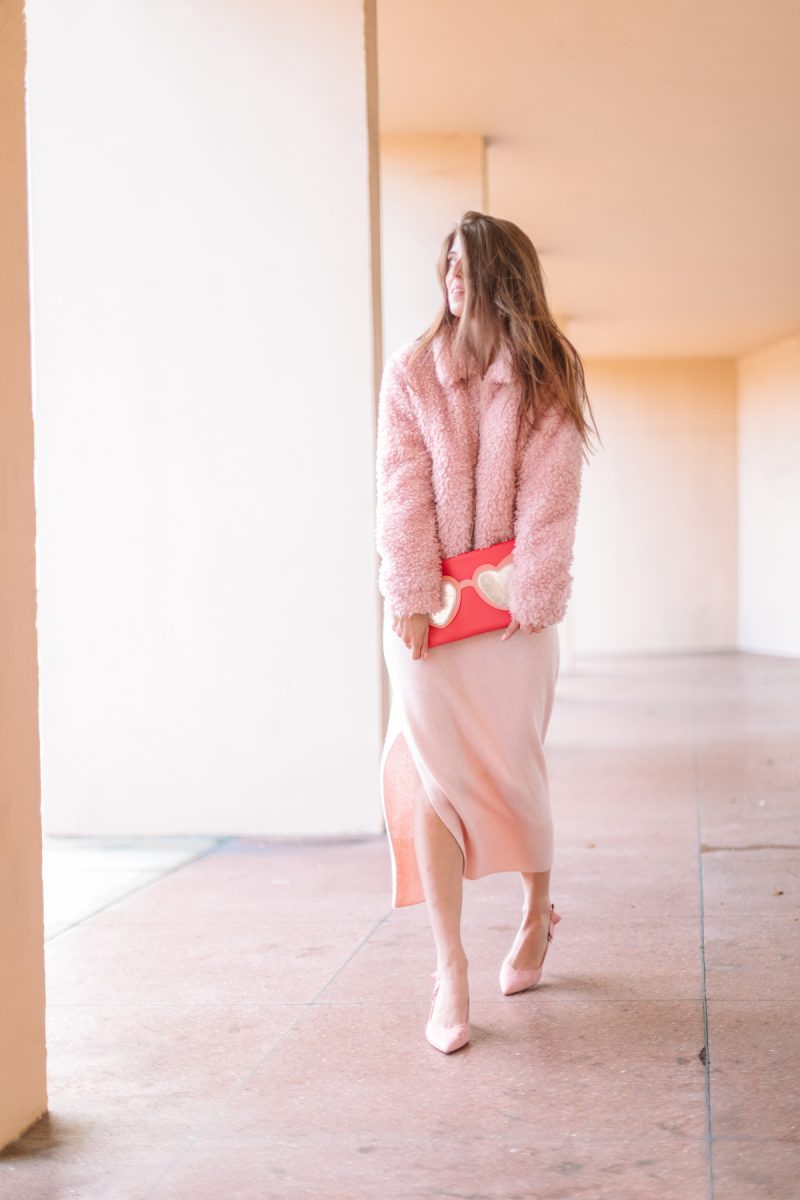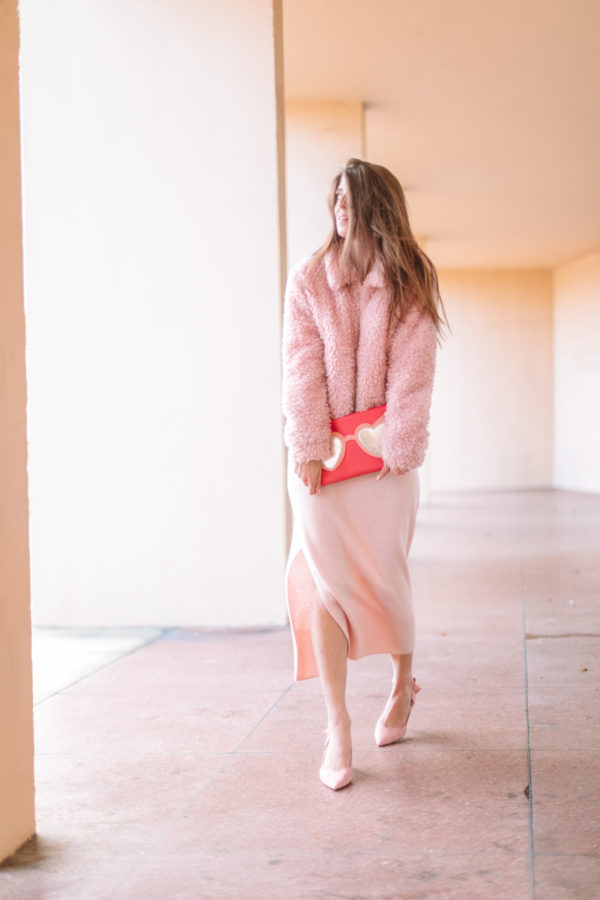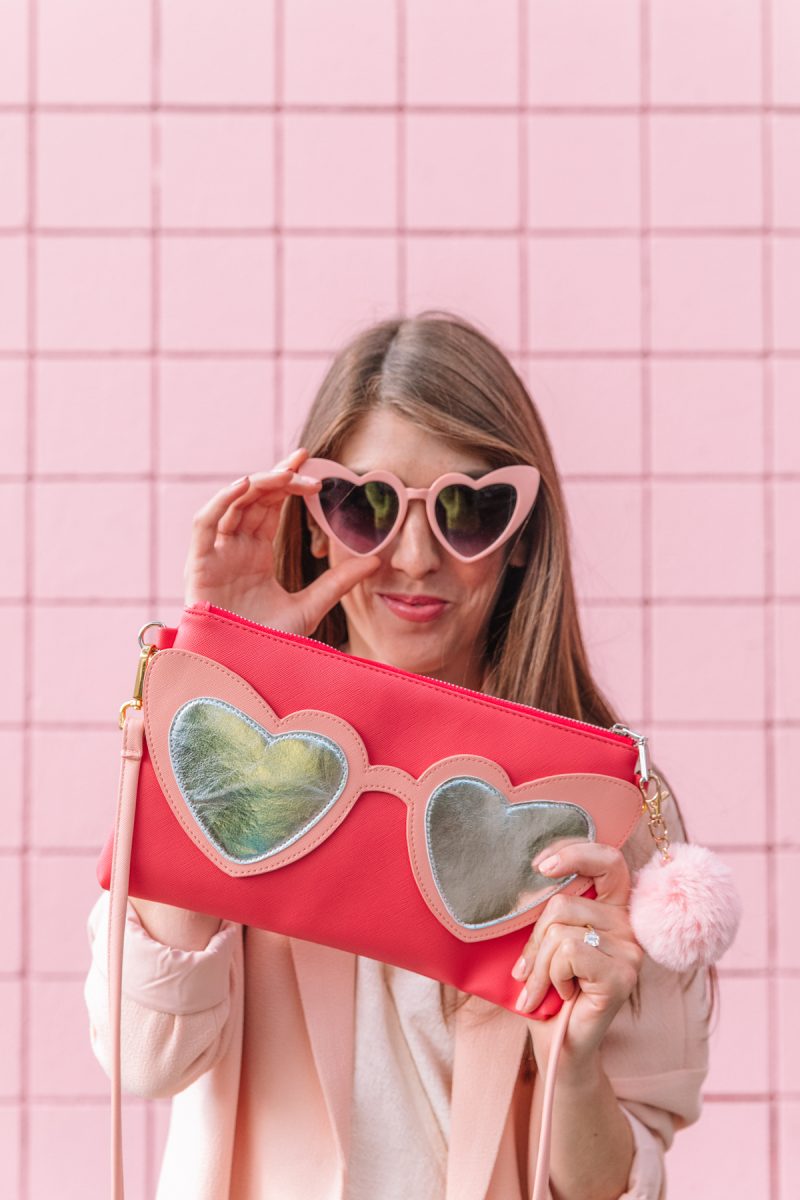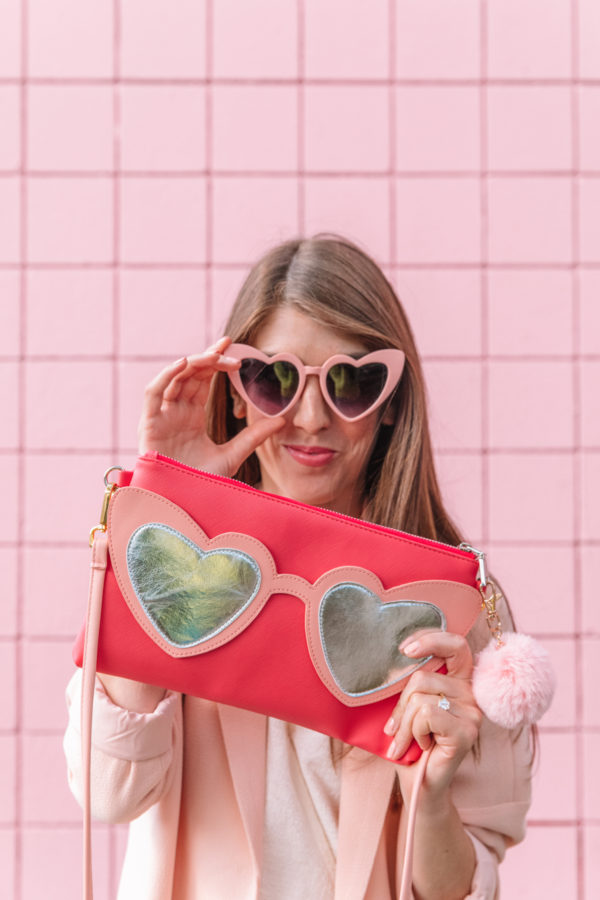 Brought back a Can't Clutch This classic keychain, the faux fur pom, for this one because I wanted something winter-y and flirty, but something that wouldn't compete with the oversized sunnies! It's PERFECT! And it looks super cute with a bunch of 2019's clutches too.
And of course, a heart sunnies pin to match too! This would be a great little gift for your BFF, or really cute on a blazer or coat, too!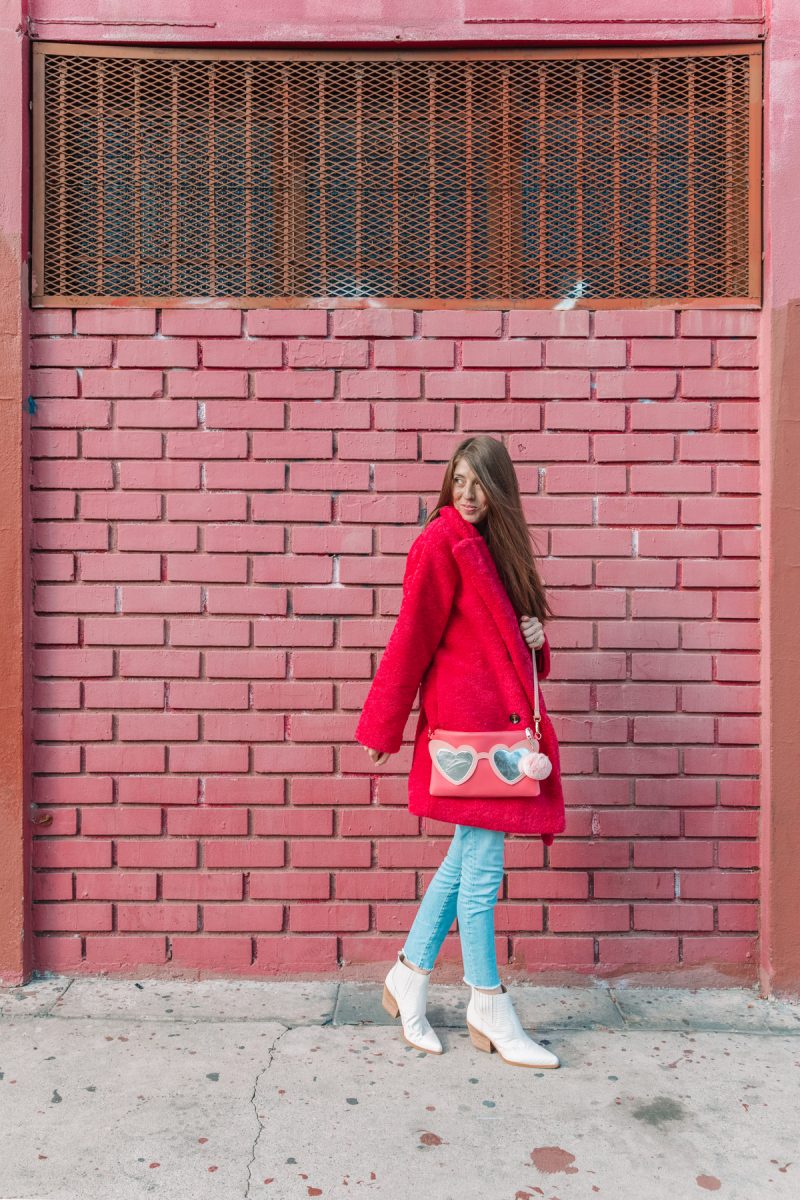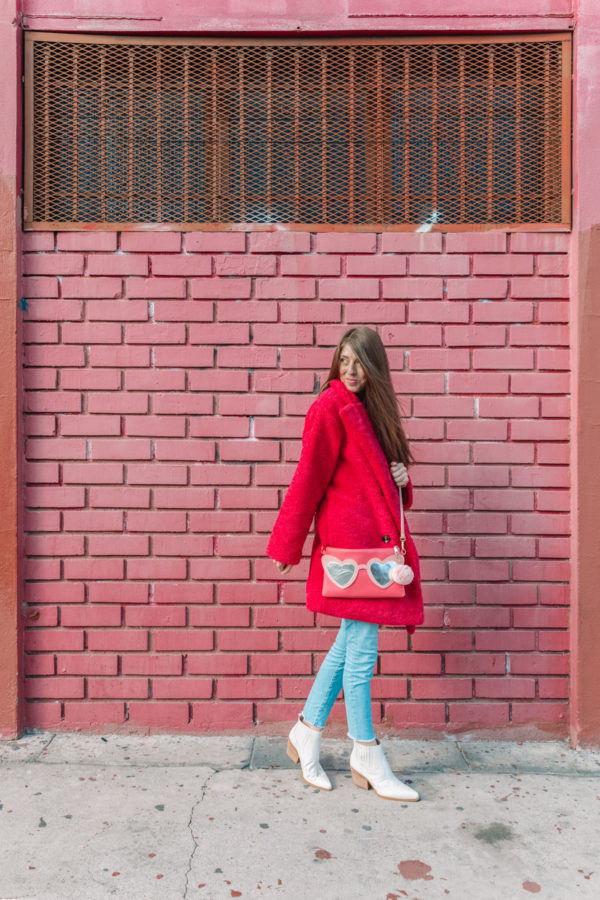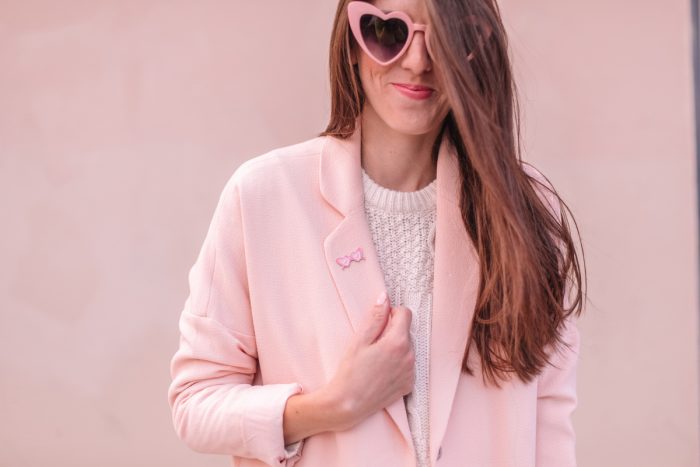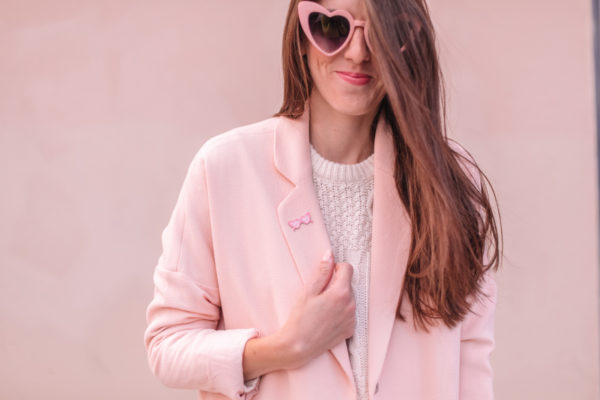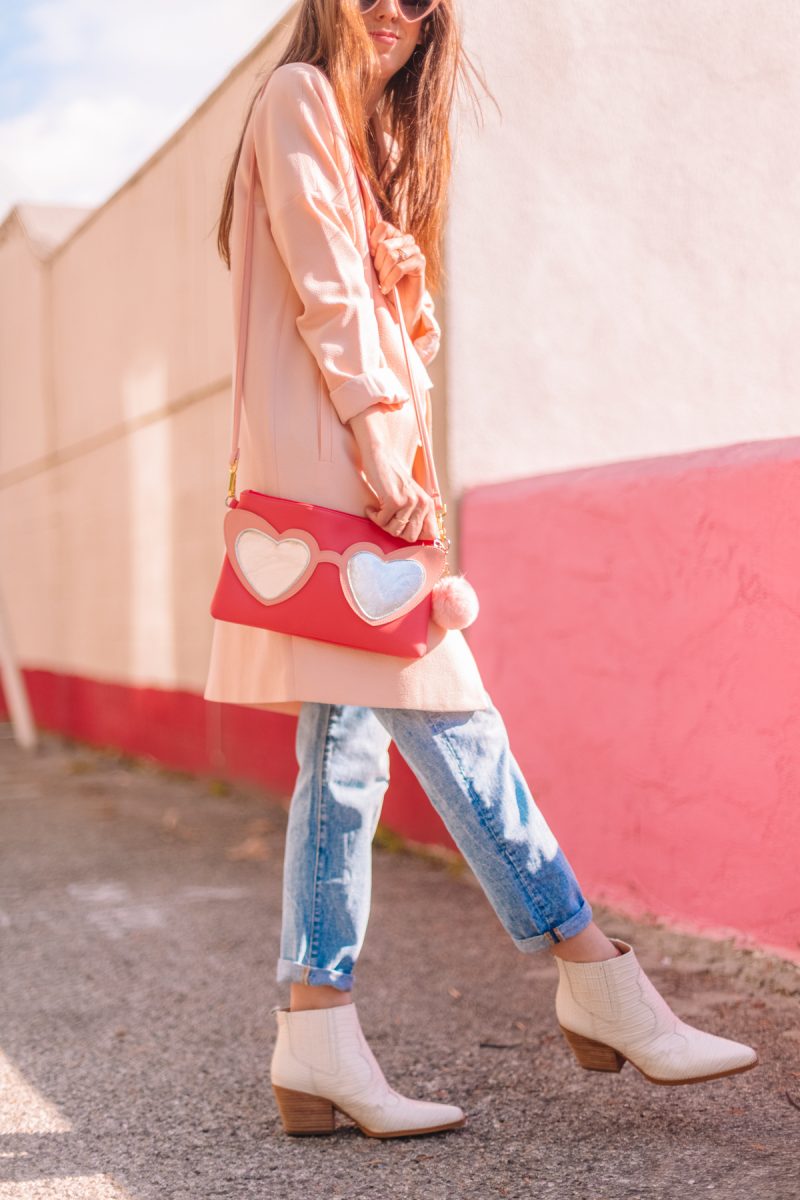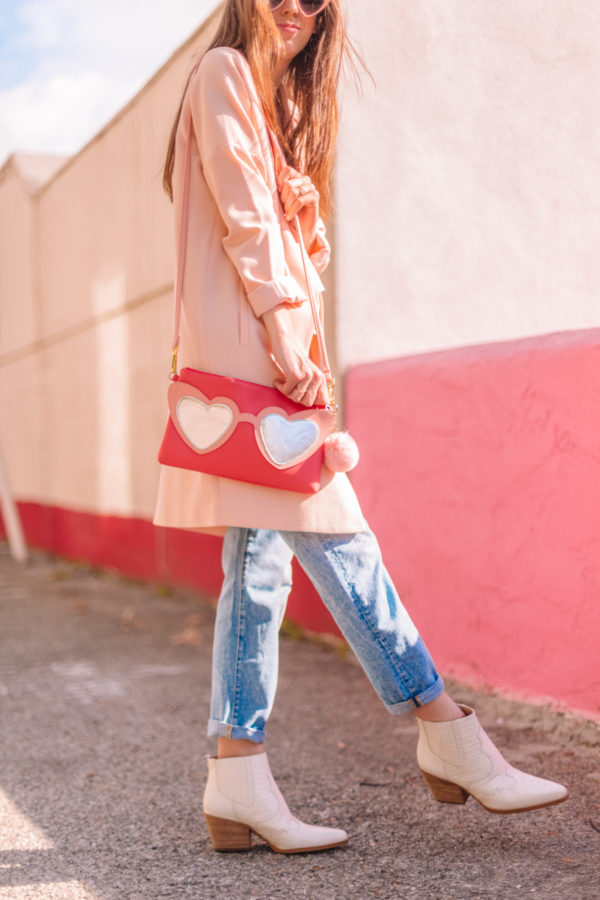 Photos by Jeff Mindell
If you're ready to join the Can't Clutch This fam, we have a new year special going on right now!! Use code 'CLUTCHME20' and you can get 20% off your first clutch when you purchase a month-to-month, 6-month or 12-month subscription!! You can learn more and subscribe right here!
And if you're already a subscriber, don't forget to add your flair to your box before January 20th!
Can't wait to see you rocking this one with all your Valentine outfits + beyond!!!!