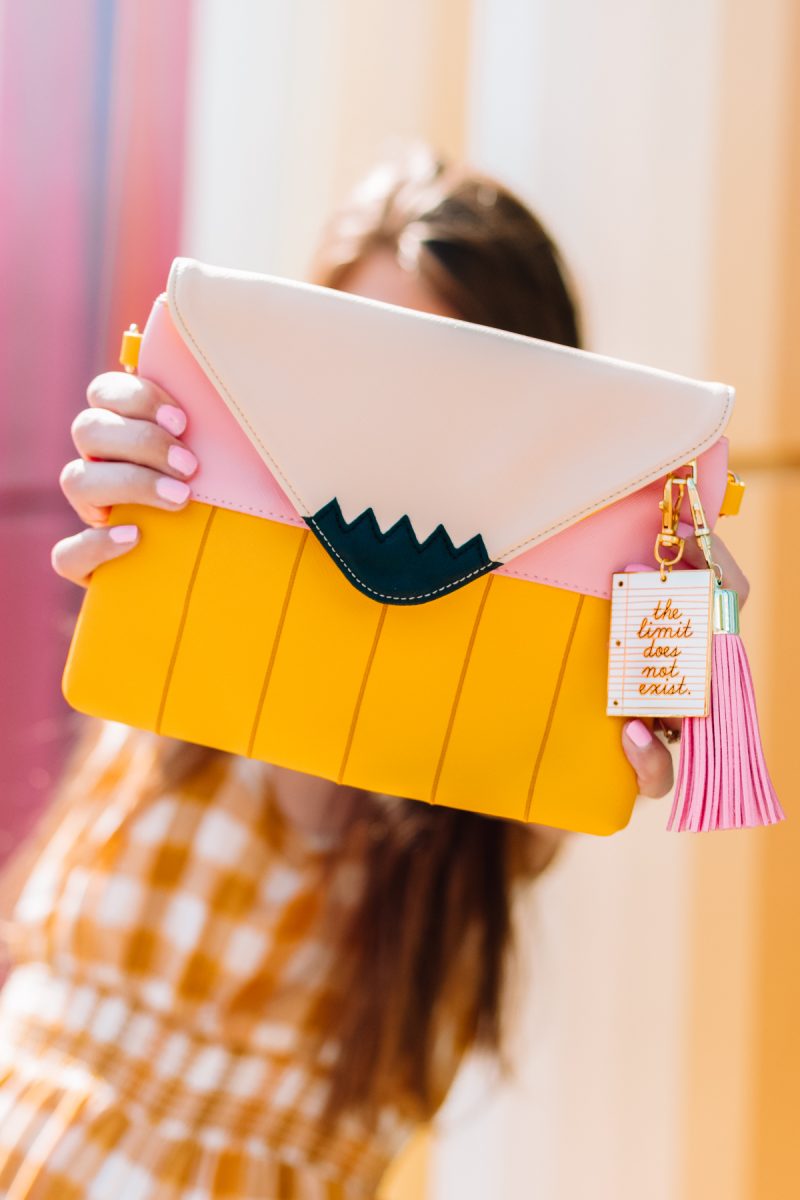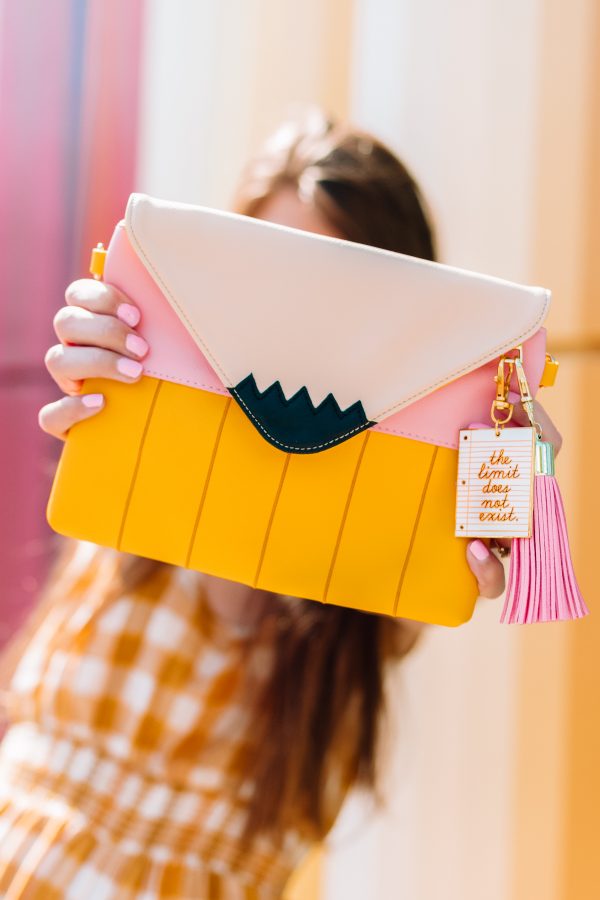 Whether you are actually going back to school or not, I feel like the back to school feeling is the MOST fun. Mostly due to aisles of school supplies, and not the actual school part. Hah! 😉 Well, it felt like the perfect time to introduce this clutch that I'd been dreaming up for quite some time…. THE PENCIL CLUTCH!!
Oh man, I just had this vision for a pencil that looked like it was folded over on itself and here it is! With some fun flair that I thinkkkkkkk you'll love and a brand new style keychain for us too, a leather tassel! 😉 Other than just using this as a clutch obviously, it would be such a fun pencil case!!!! And I think it would be SUCH a great gift for your kids' teacher or a paper lover, too. Keep scrolling to see the full unboxing video!! SO so pumped.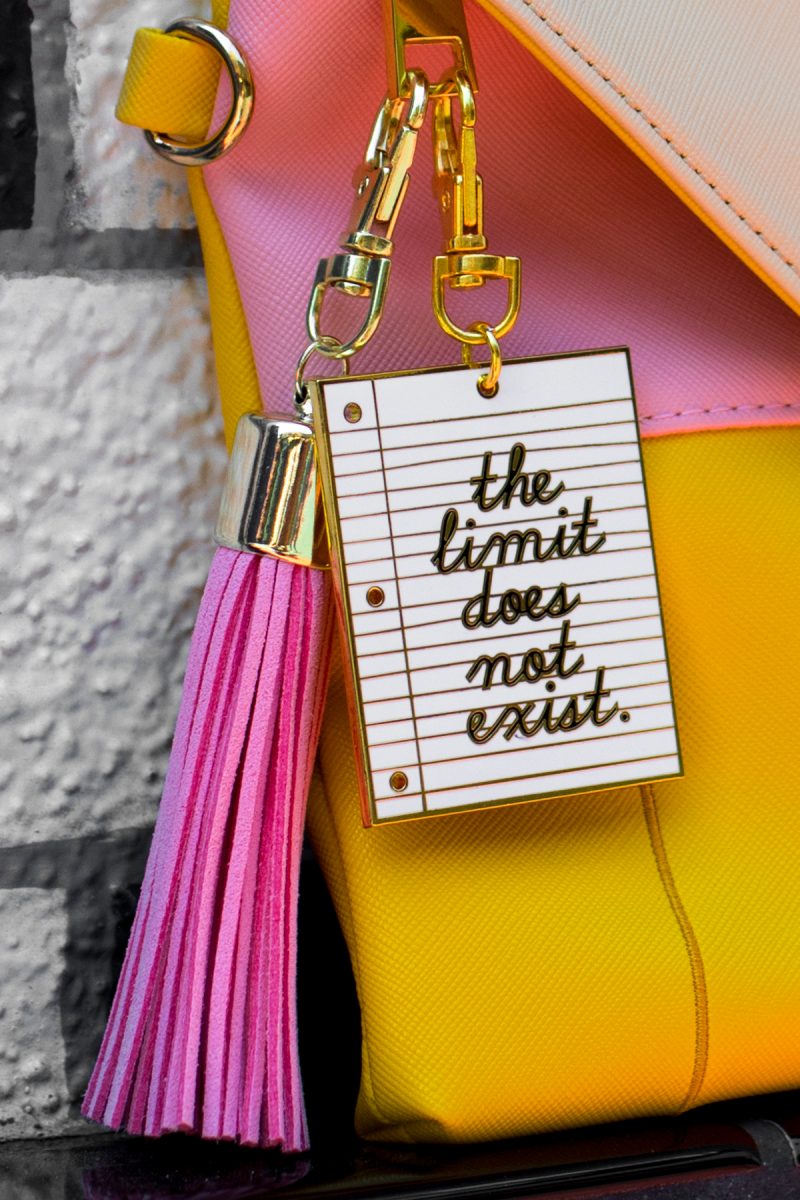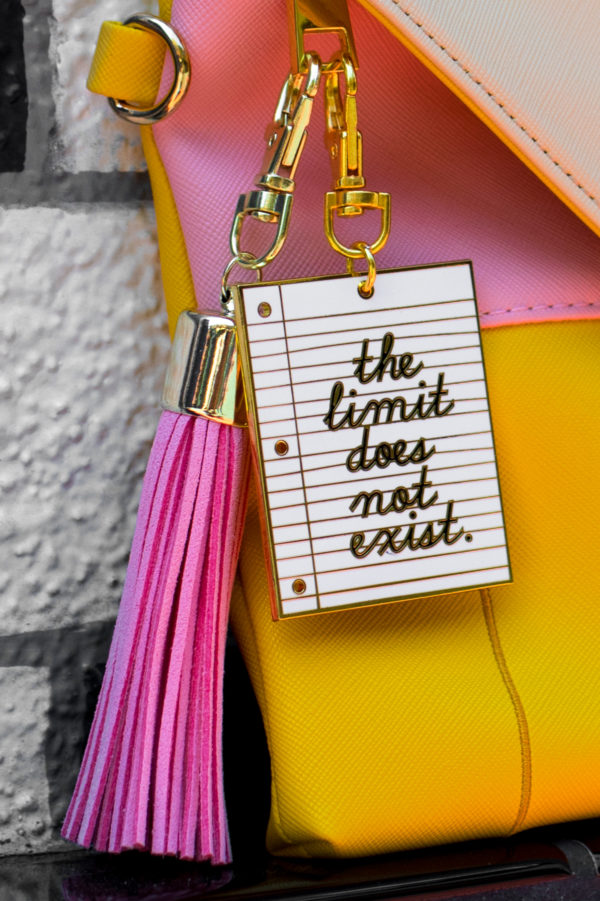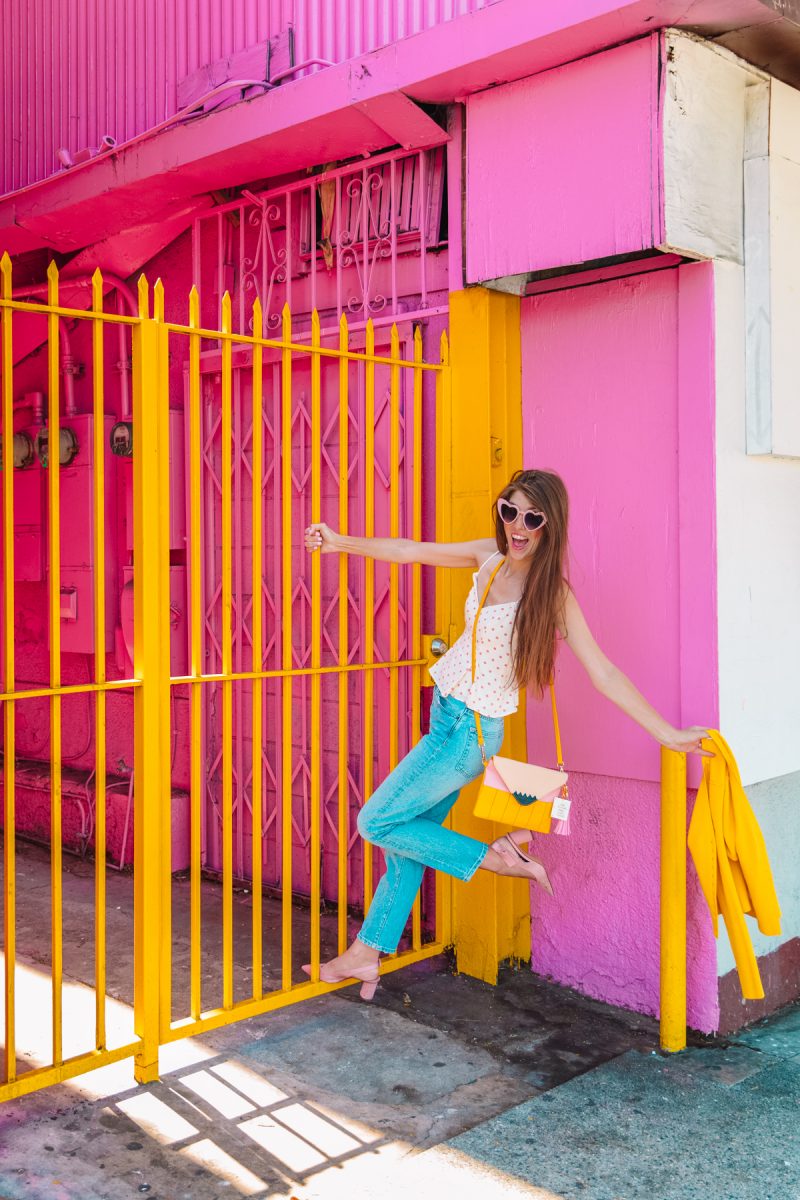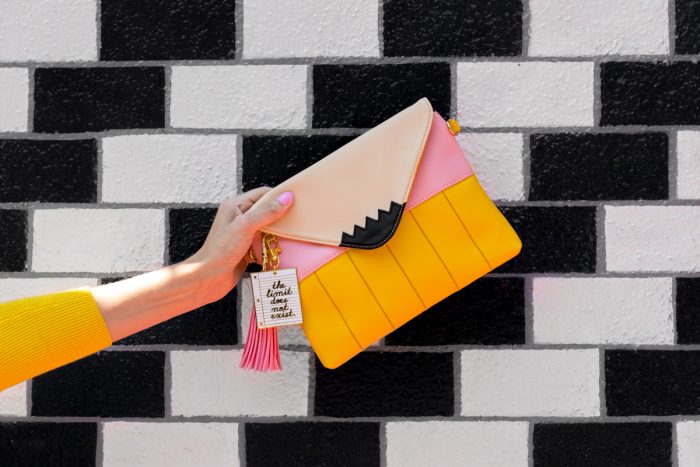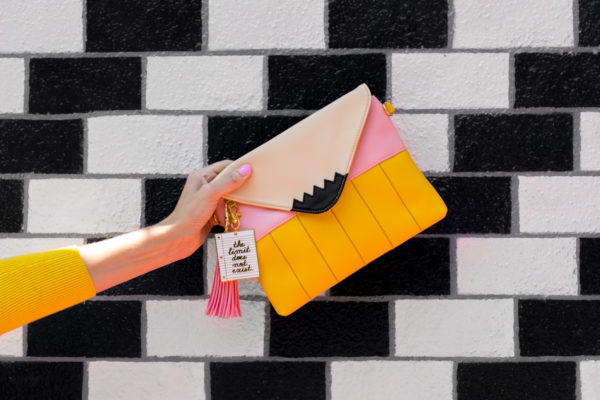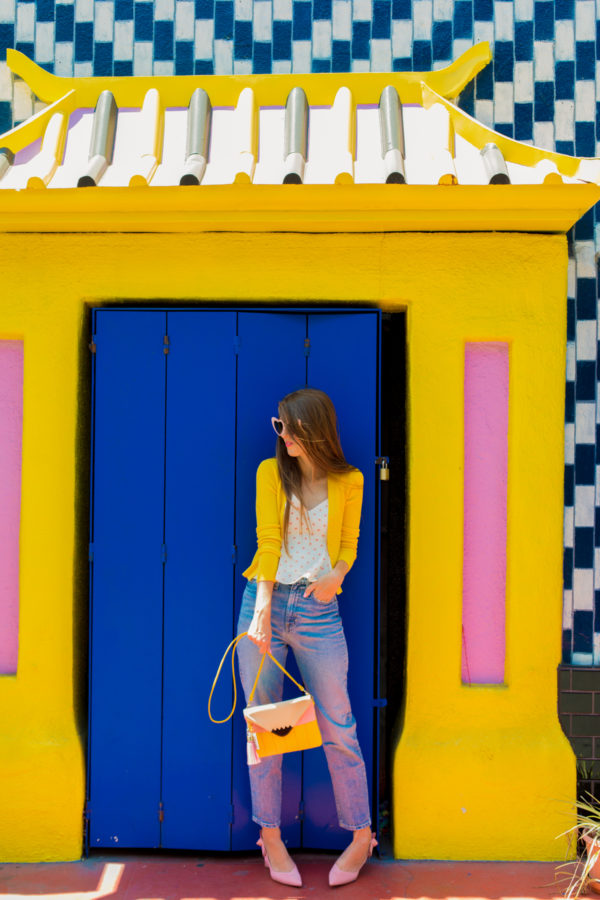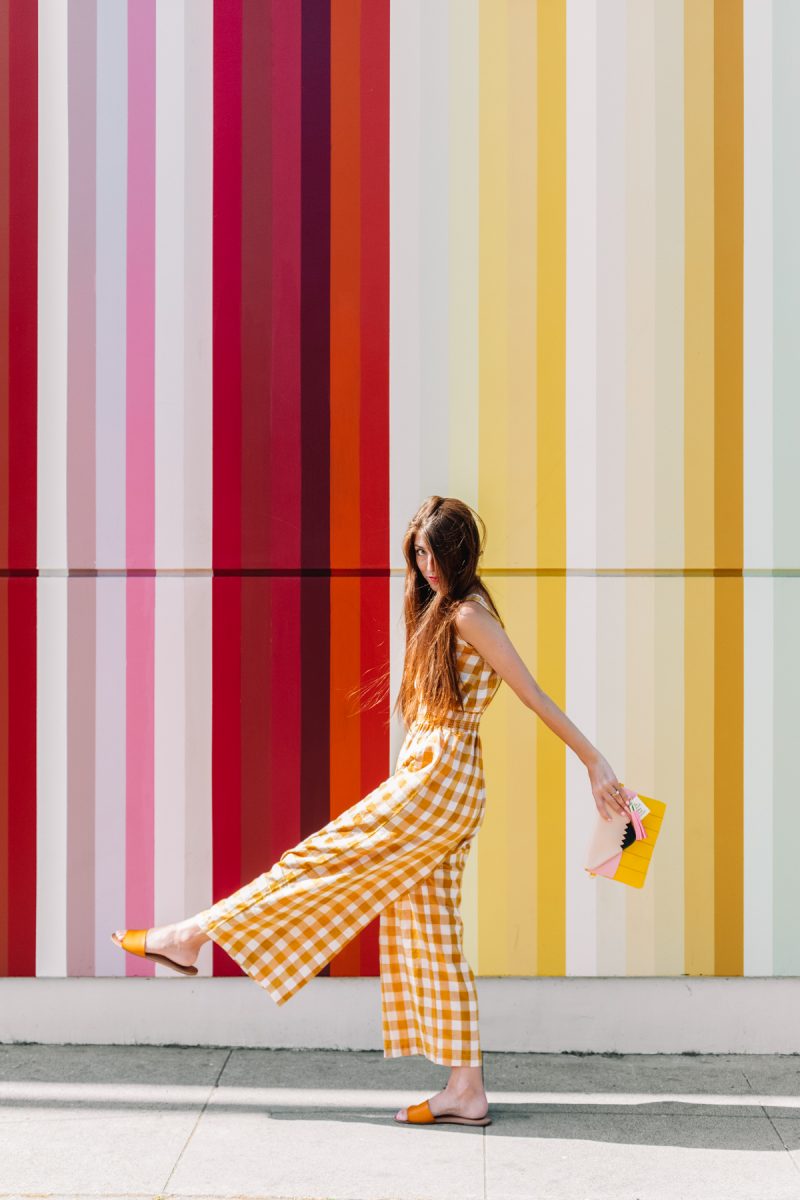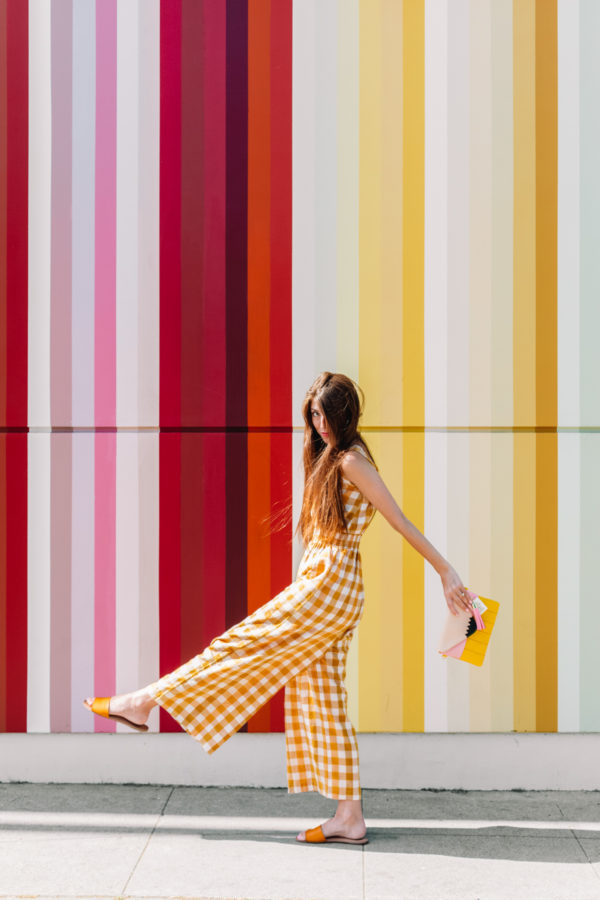 Subscribers! be sure to head to your shop account and add your keychains, straps and wallets before July 20th! *PLEASE NOTE* We have recently transitioned Can't Clutch This to it's very own website, cantclutchthisshop.com! So be sure to head there and use your same log-in info to add your flair from now on!
And if you're new here! Let me give ya the scoop! Can't Clutch This is a subscription box where you get a new (exclusive!) clutch in the mail every month. You can also choose to add on keychains, straps, pins + other goodies to pair with it. My goal is to help you infuse a little bit of color into your wardrobe and fun into your every day life! I design them to not only be used as clutches, but as travel companions, inserts for your diaper bag, organizers for your work bag, craft supply storage, makeup bags and SO MUCH more. It's such a fun community to be a part of, come join the fam!!