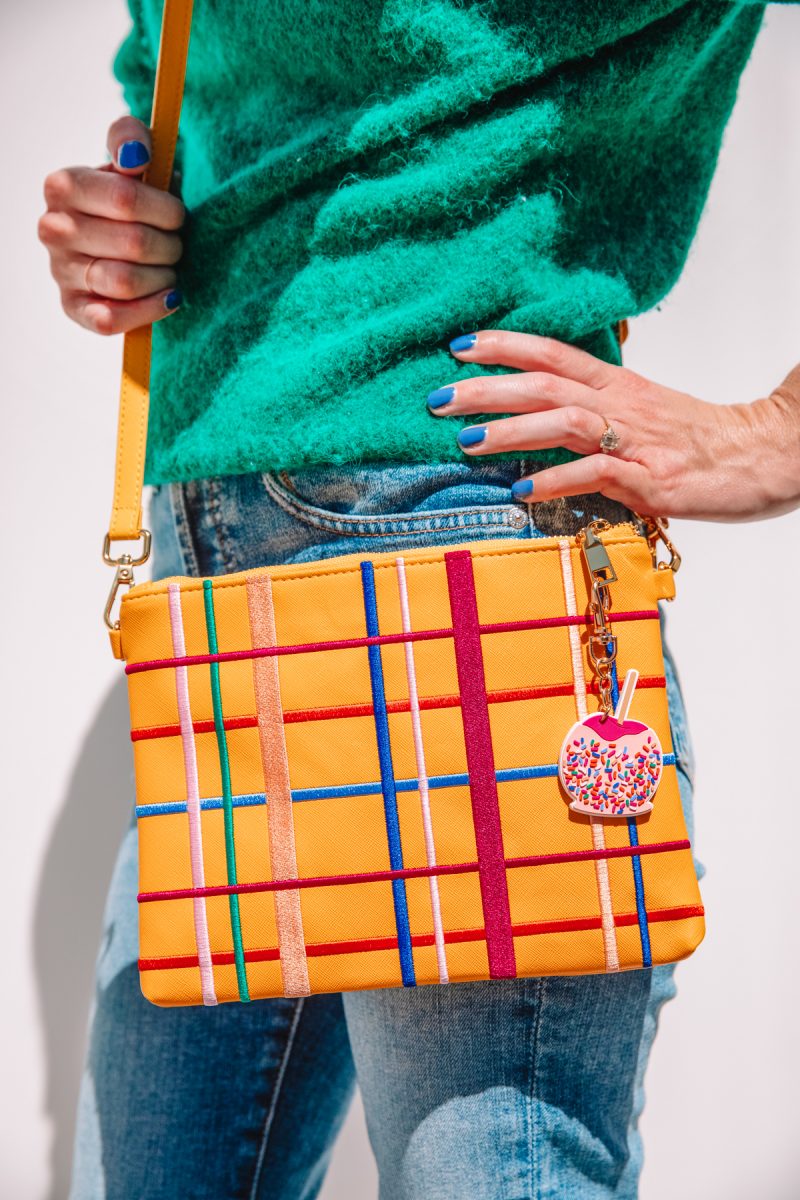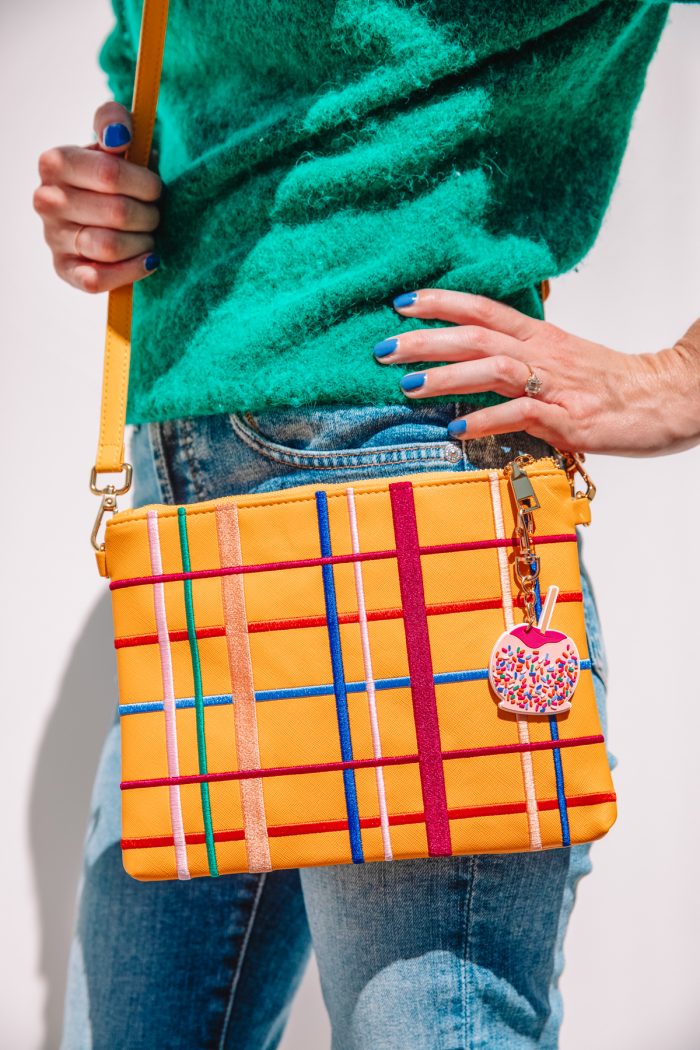 Switching gears to FALL with this month's clutch… meet our plaid clutch!! There's been so many requests for autumn and jewel tones and I packed them all into this one. The plaid is embroidered (!!) so it has so much more dimension and I'm SO SO happy with how it turned out. All sorts of good colors in here to pair with different fall outfits (and coats!)!!
And to really dive into the fall mentality, we added a candy apple keychain! The sprinkles all match the colors of the plaid! Even though it's about 100 degrees here right now, hopefully this will get you on through to cooler weather! You can grab yours right here!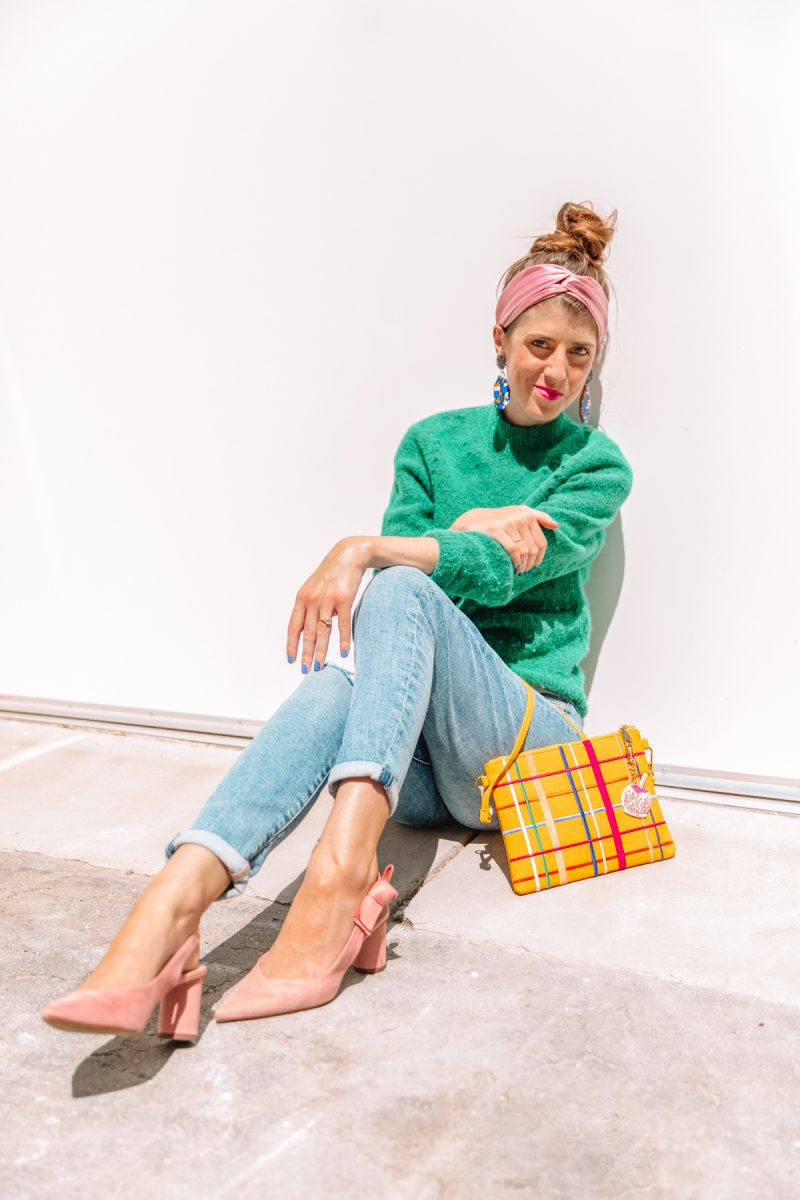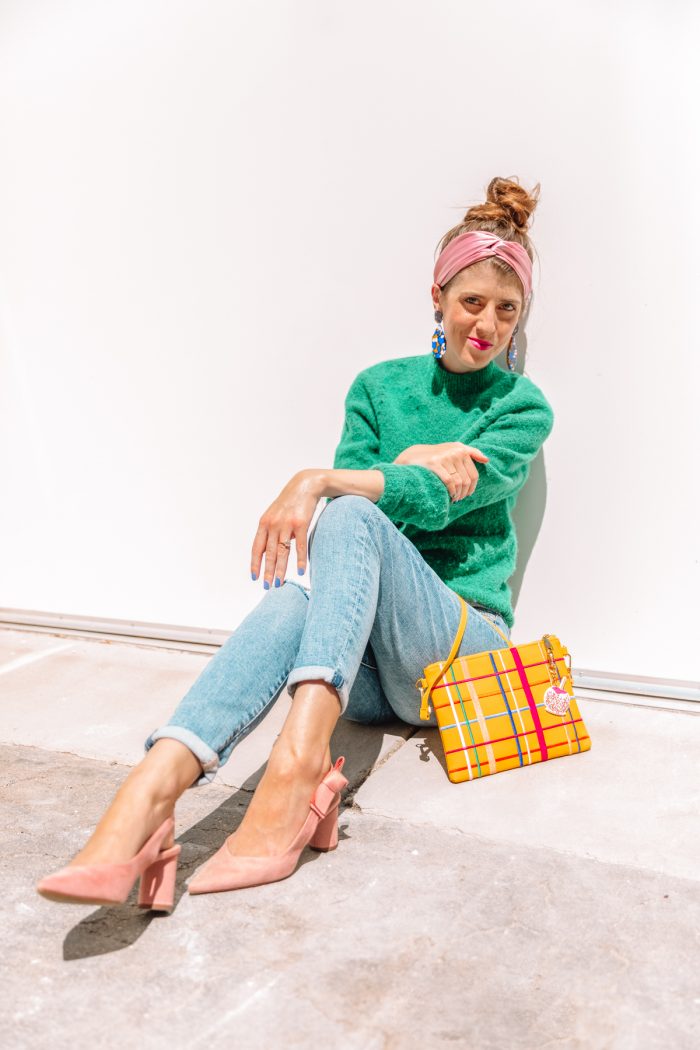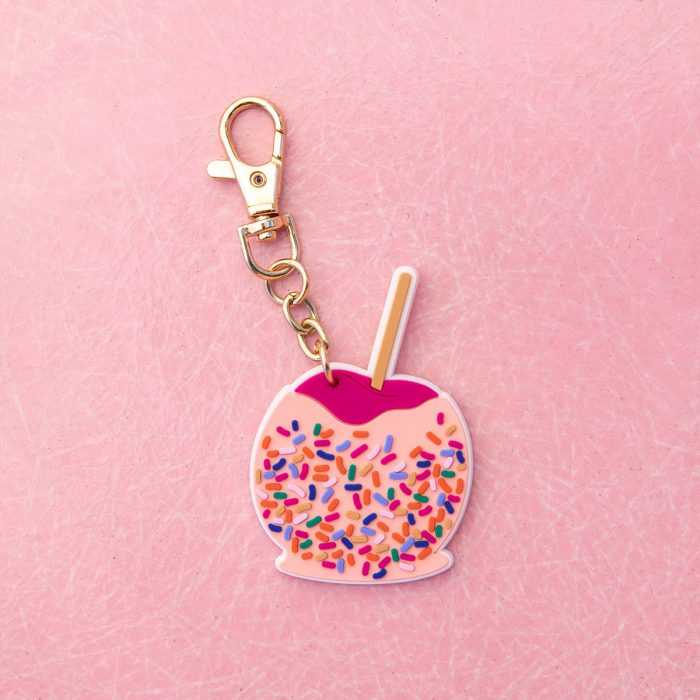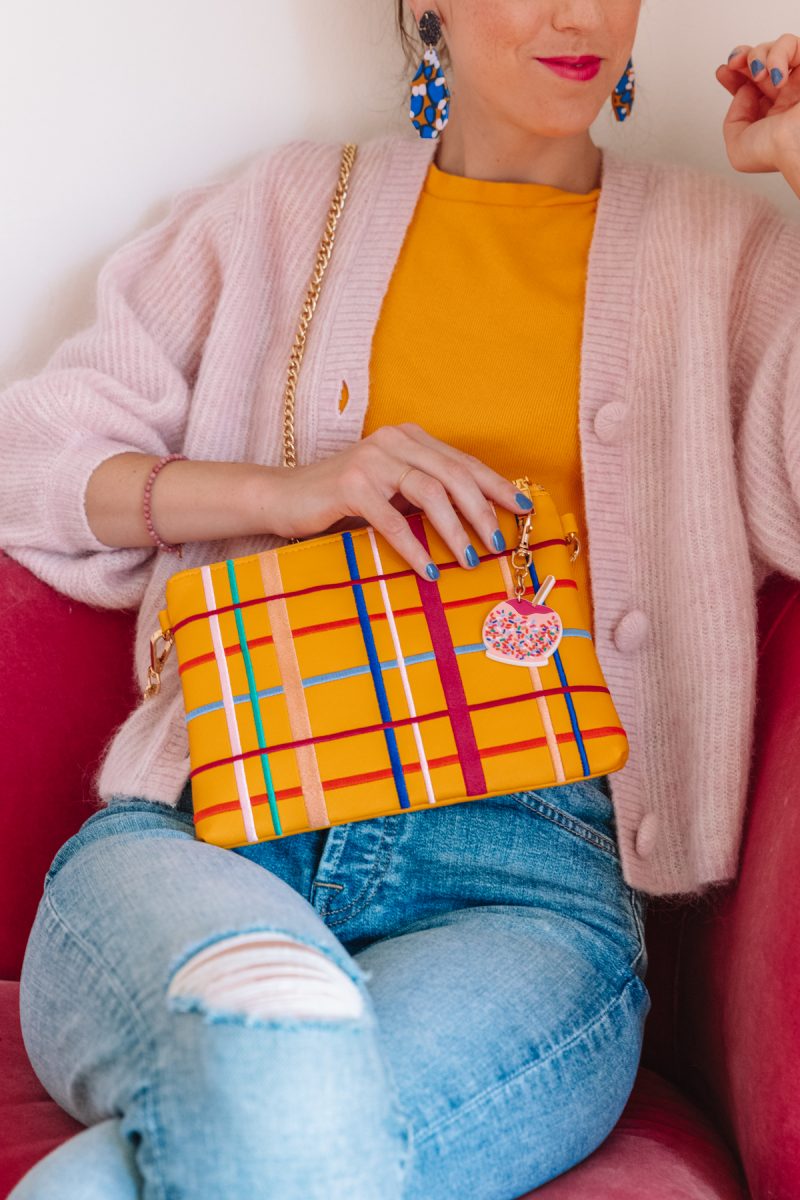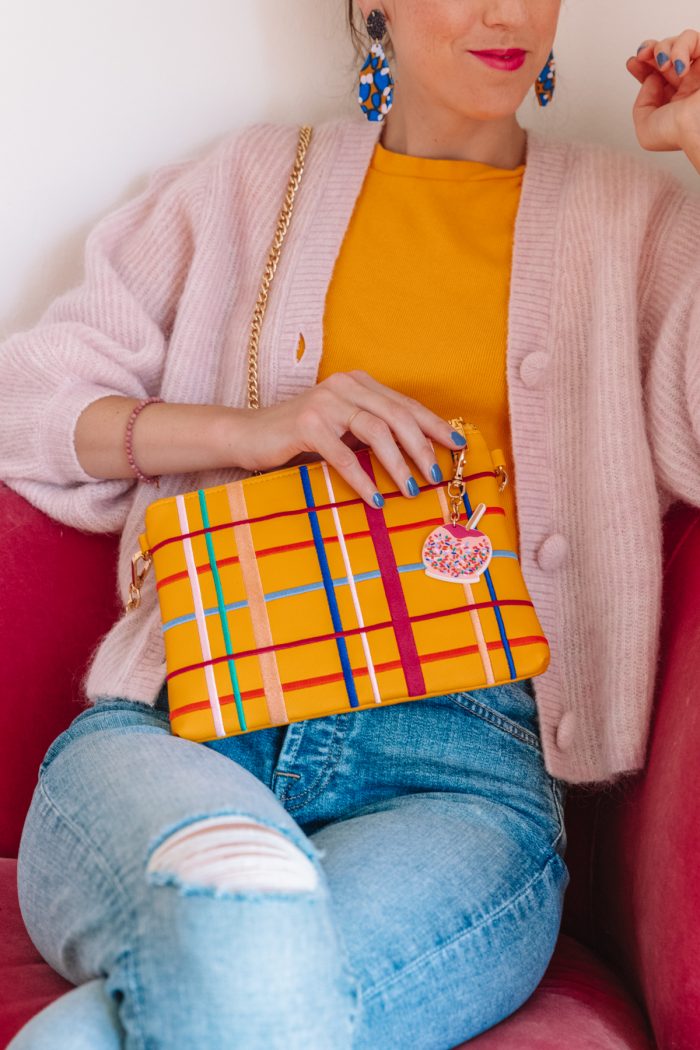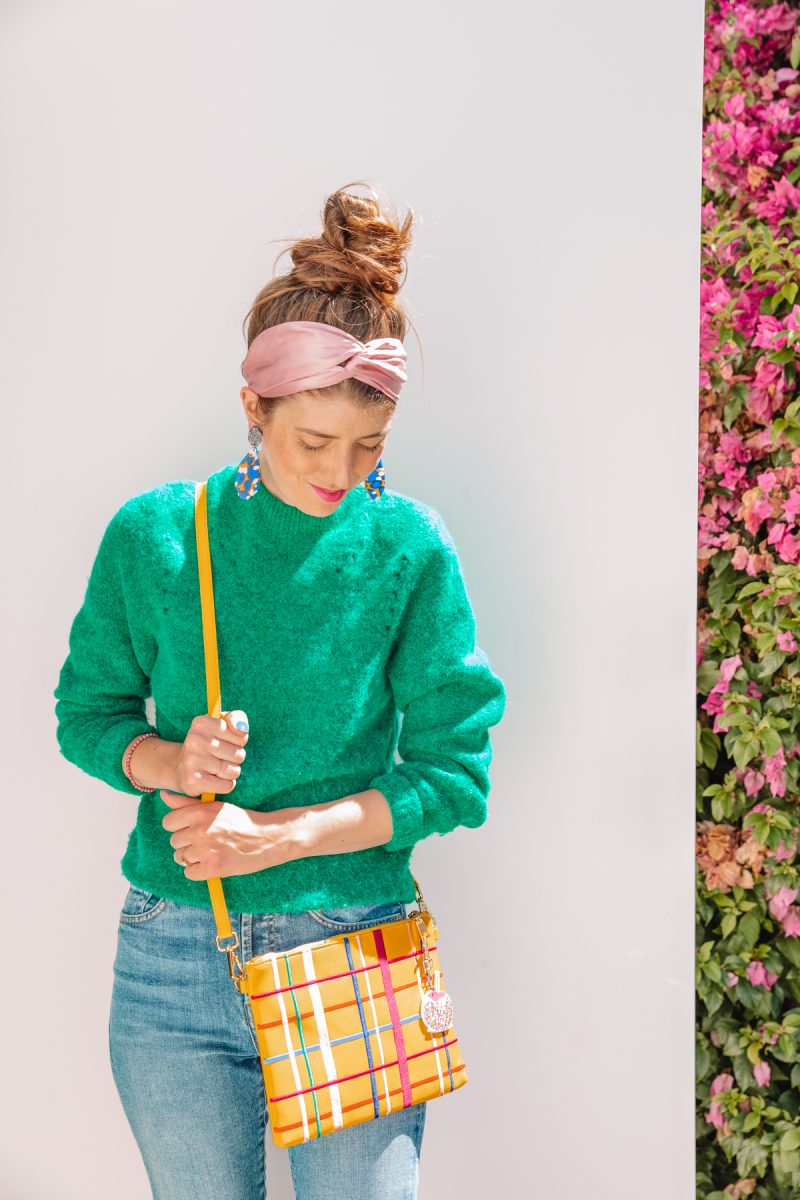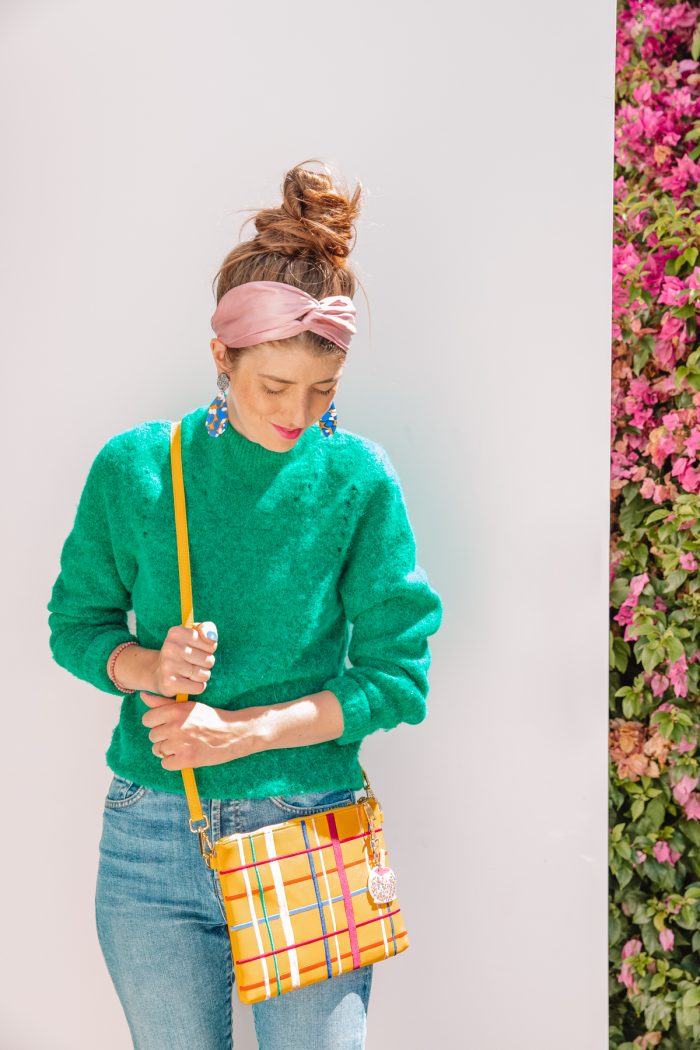 Photos by Jeff Mindell
Don't forget to add your straps and flair to your box before August 20th! And if you're new here and want to join the Can't Clutch This fam, you can learn more about it right here!