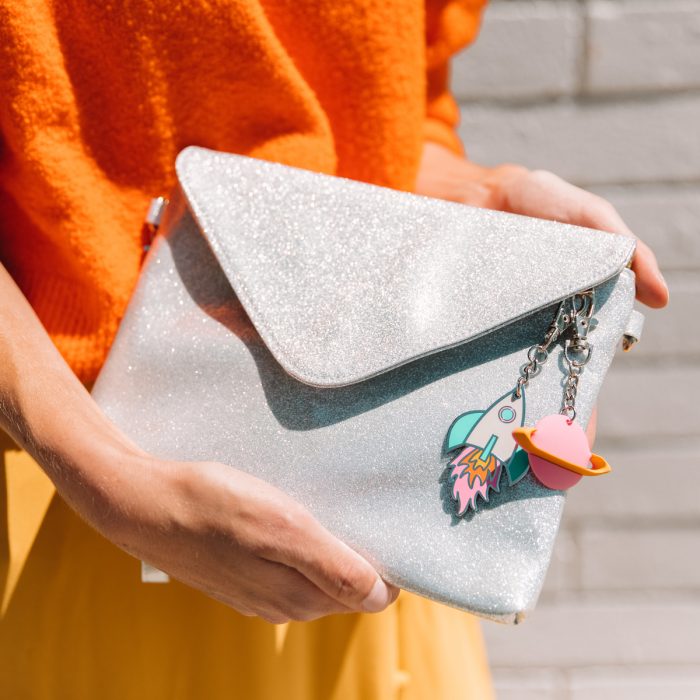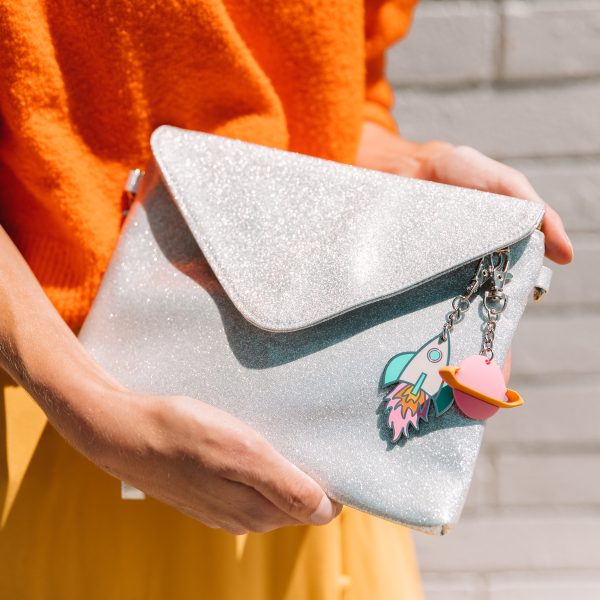 Sparkles!!!! Been meaning to make a good, "simple" evening clutch for quite some time, and this silver GLITTER clutch is it!!!!!!!! Weddings, nights out, cocktail parties… I've got you, girl! But of course, I couldn't make our "simple" evening clutch too simple… so I threw in some space-inspired flair!!! Every time I ask about theme ideas, space is always super popular and since it was Arlo's first birthday theme, it obviously holds a special place in my heart, too. The lining is also REALLY fun, so be sure to watch the video for that!
And speaking of the video, there's a big reveal of the first part of our NEW packaging in there too!! We'll be rolling out new packing over the next few months so keep an eye out for it!!!!!!!! So pumped.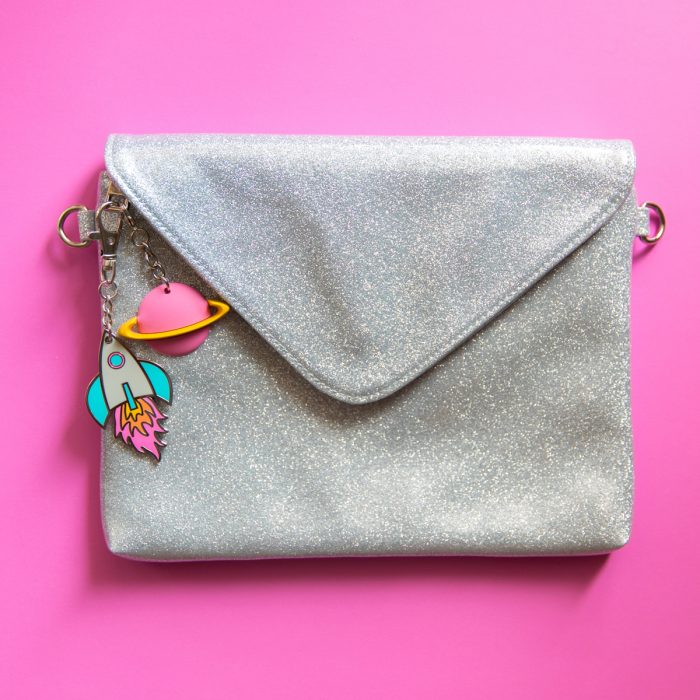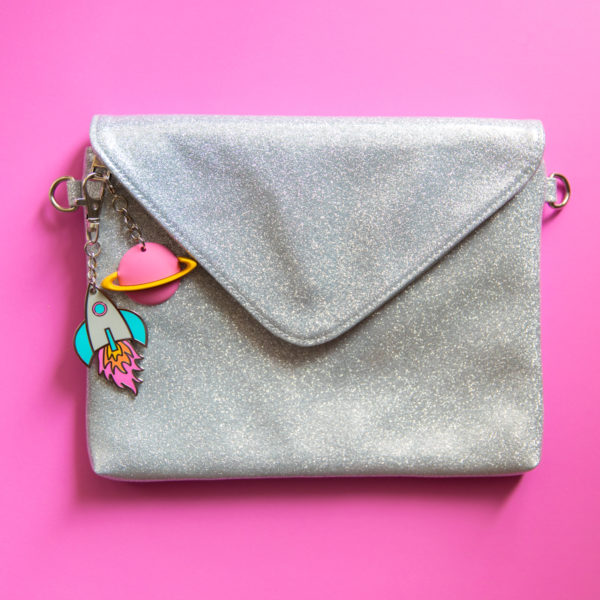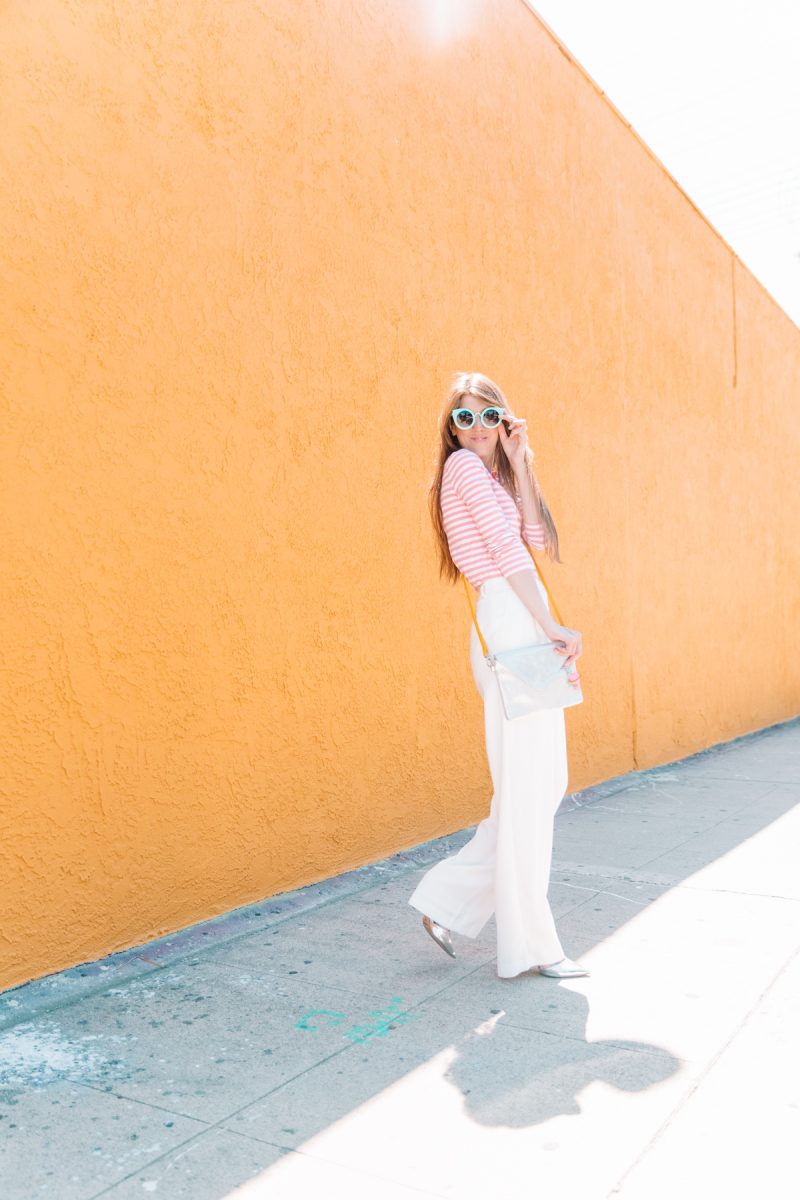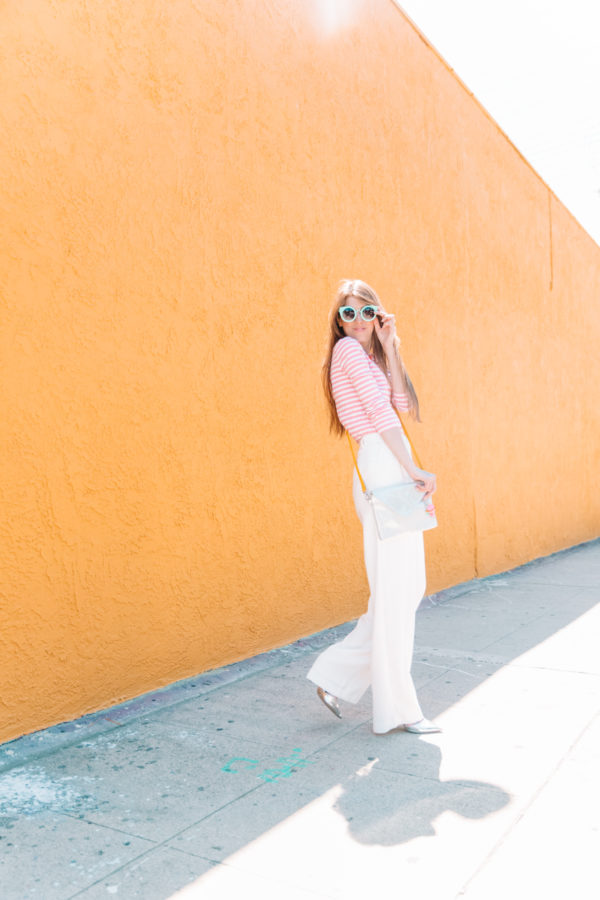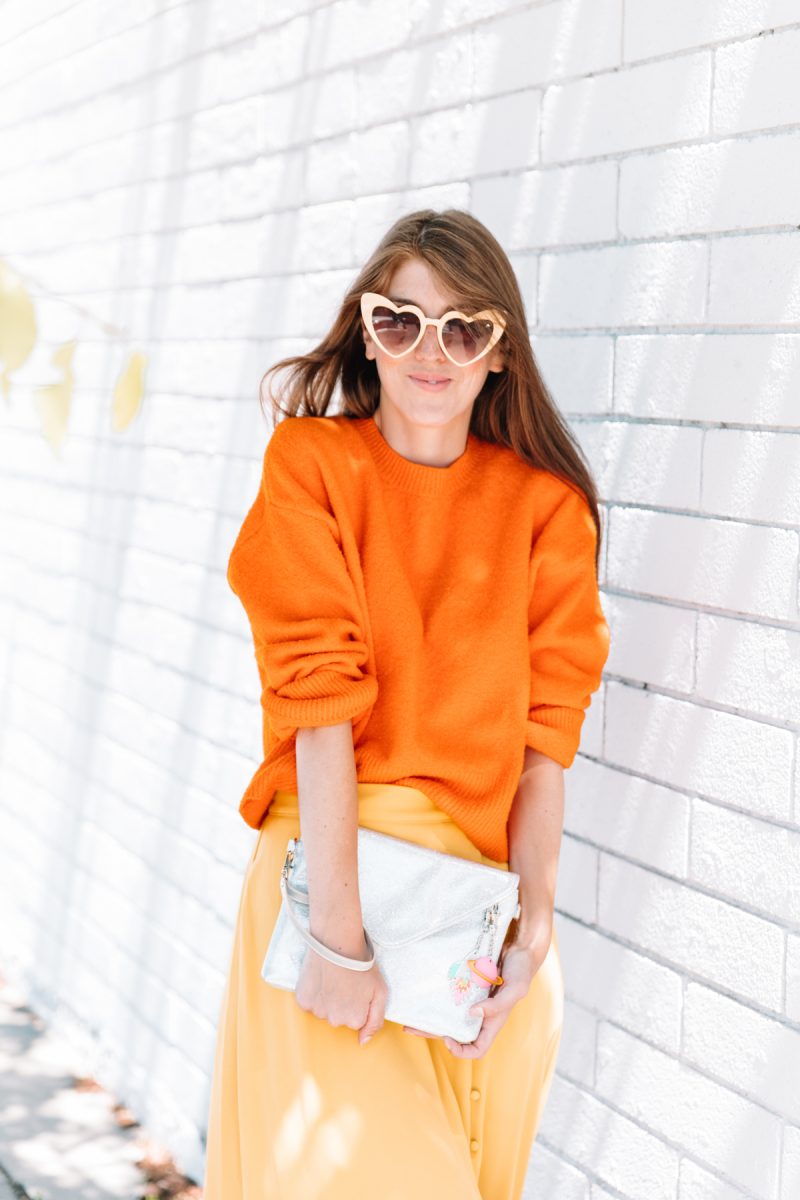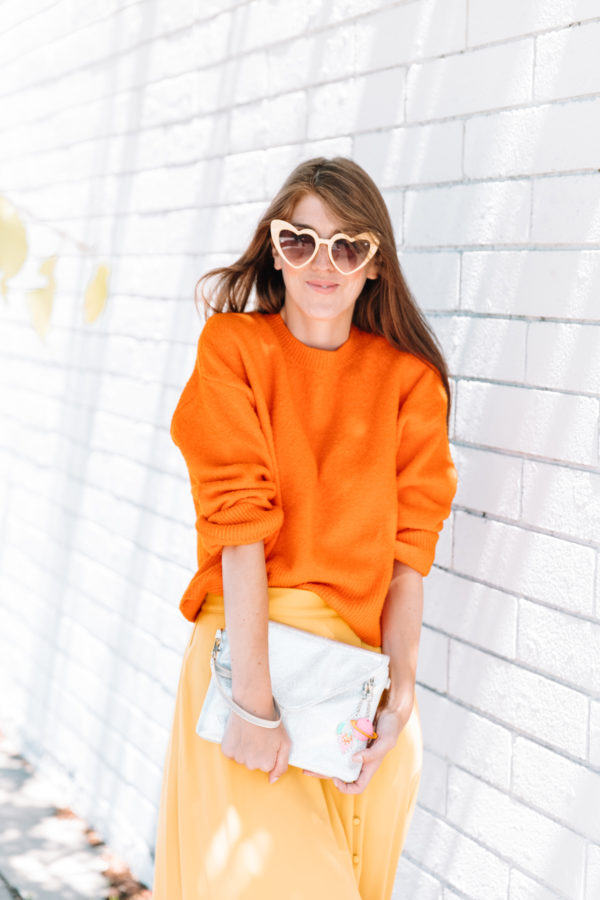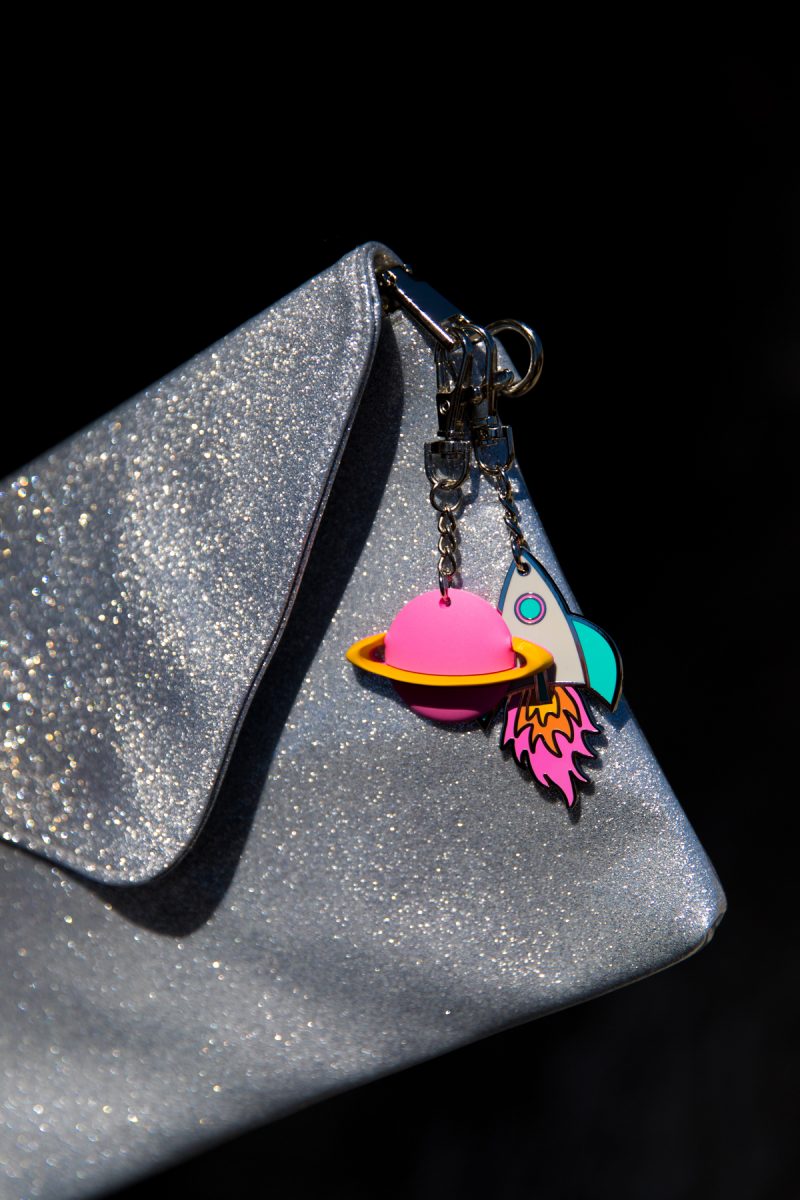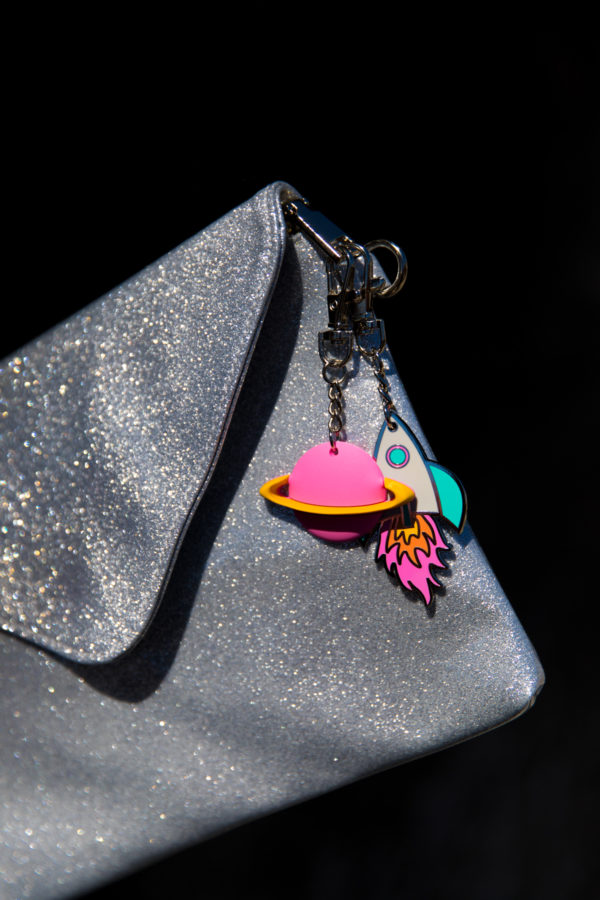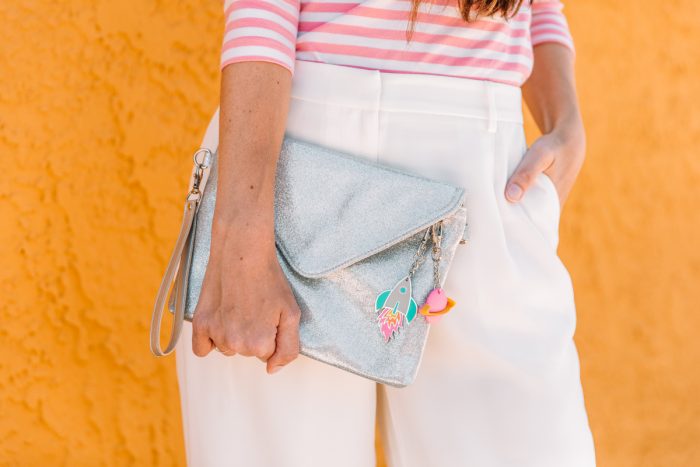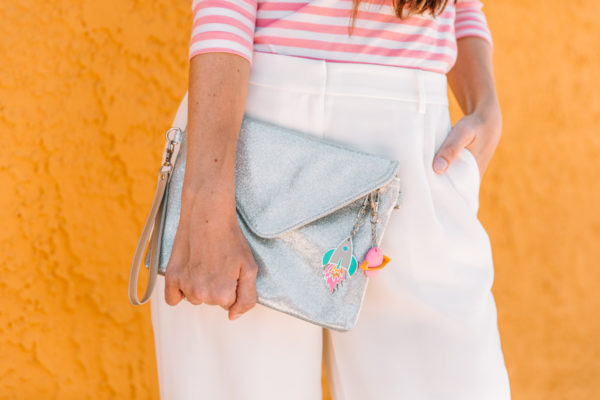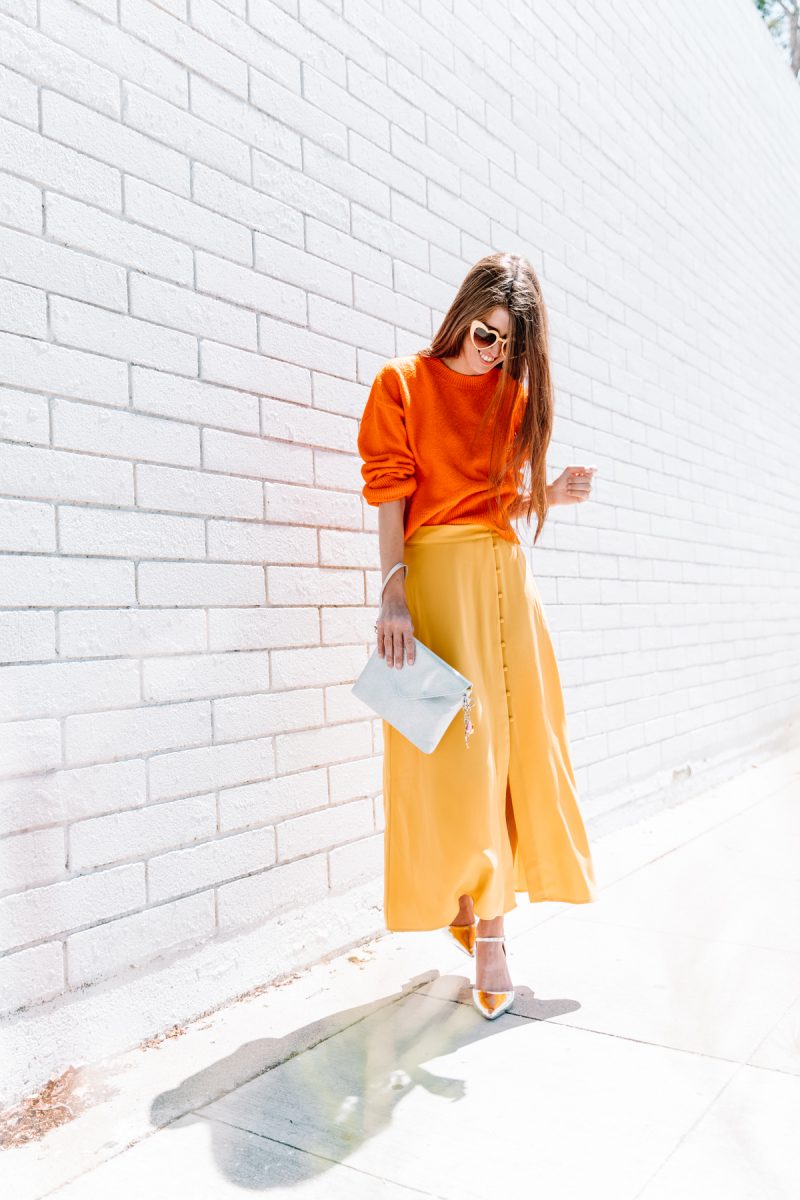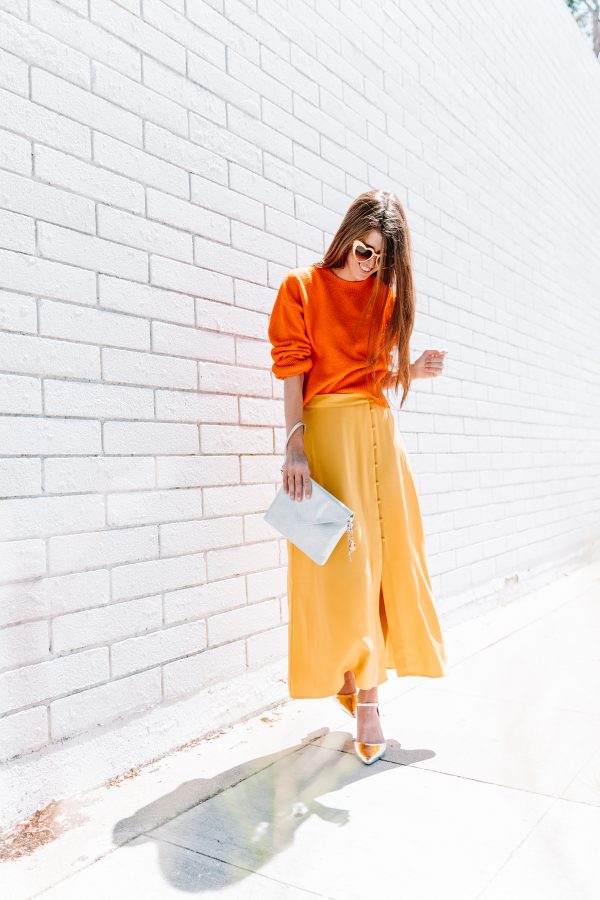 Photos by Jeff Mindell
If you're already a subscriber, be sure to head to your shop account and add your keychains, straps and wallets before April 20th!
Wanna join the fam!? Here's the scoop… Can't Clutch This is a subscription box where you get a new (exclusive!) clutch in the mail each month. You can choose to add on keychains, straps, pins + other goodies to pair with it, too. With each clutch, I hope to help you infuse a little bit of color into your wardrobe and fun into your every day life! We are currently on waitlist, so the best way to up your chances for joining the fun sooner than later is to hop on the list right here and grab your spot in line, before it gets too long!