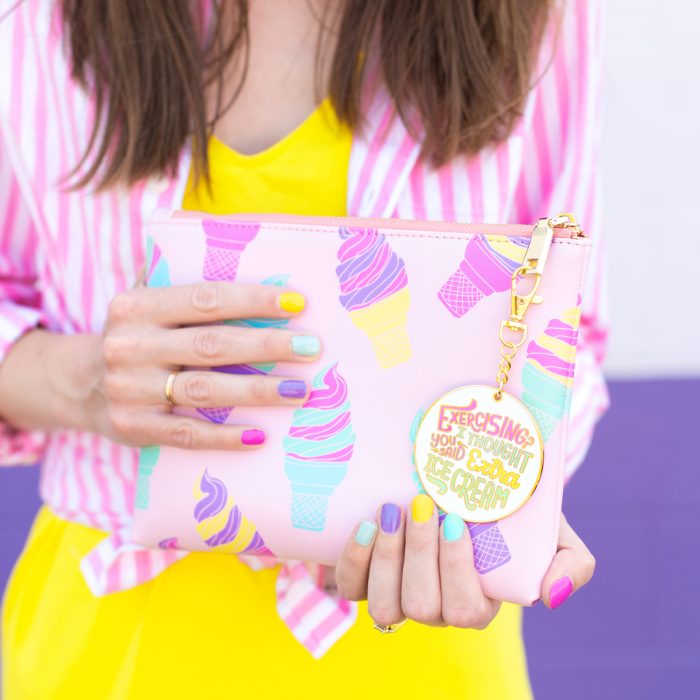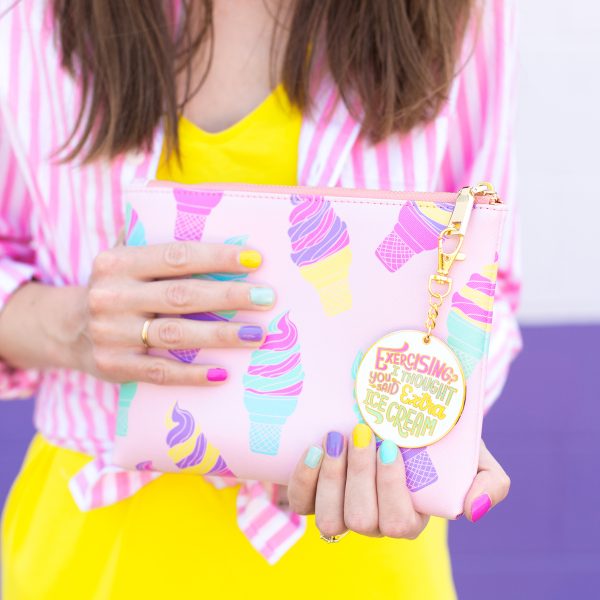 Are you all screaming yet!? Sorry LOL, you're gonna have to deal with a lotta ice cream puns this month because ICE CREAM CLUTCH!!!!! Ice cream is easily one of the most requested food-themed clutches from you guys. I was listening!!!!
I wanted to go a little more pastel with this palette, though we've still got a couple good, bold pops of color in there. I also wanted to do more of a soft serve style cone because… I just feel like it's WAY more fun. The swirlsssss! I feel like we have to give a shout out to my mom right now for appreciating soft serve before it was "cool." Ha! I have so many memories of her getting a vanilla and chocolate swirl cone as a kid. (Hi, mom!)
Anyway! The pun on the keychain is actually one we came up with a few years ago in an epic ice cream brainstorm we had to do for another project. We've been saving it ever since for this moment!!! And it's finally here! You can check out the full unboxing video below and head right here to grab your very own ice cream clutch!!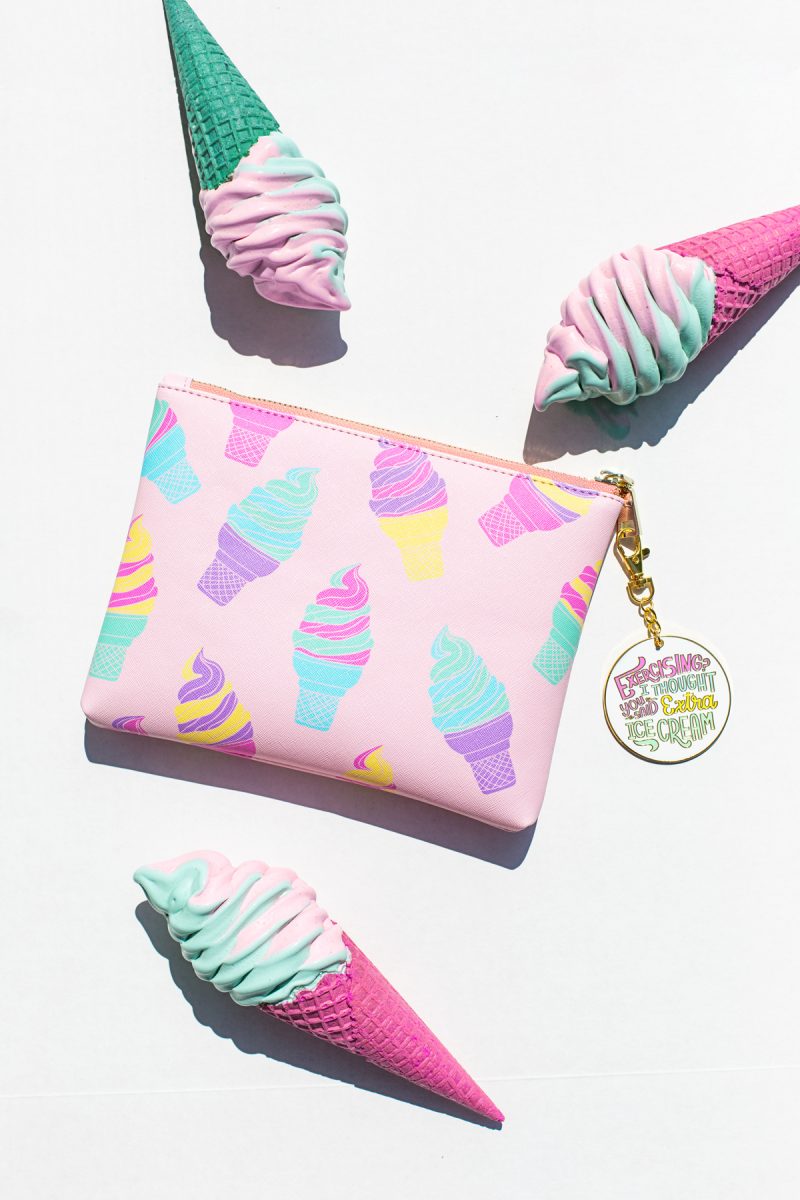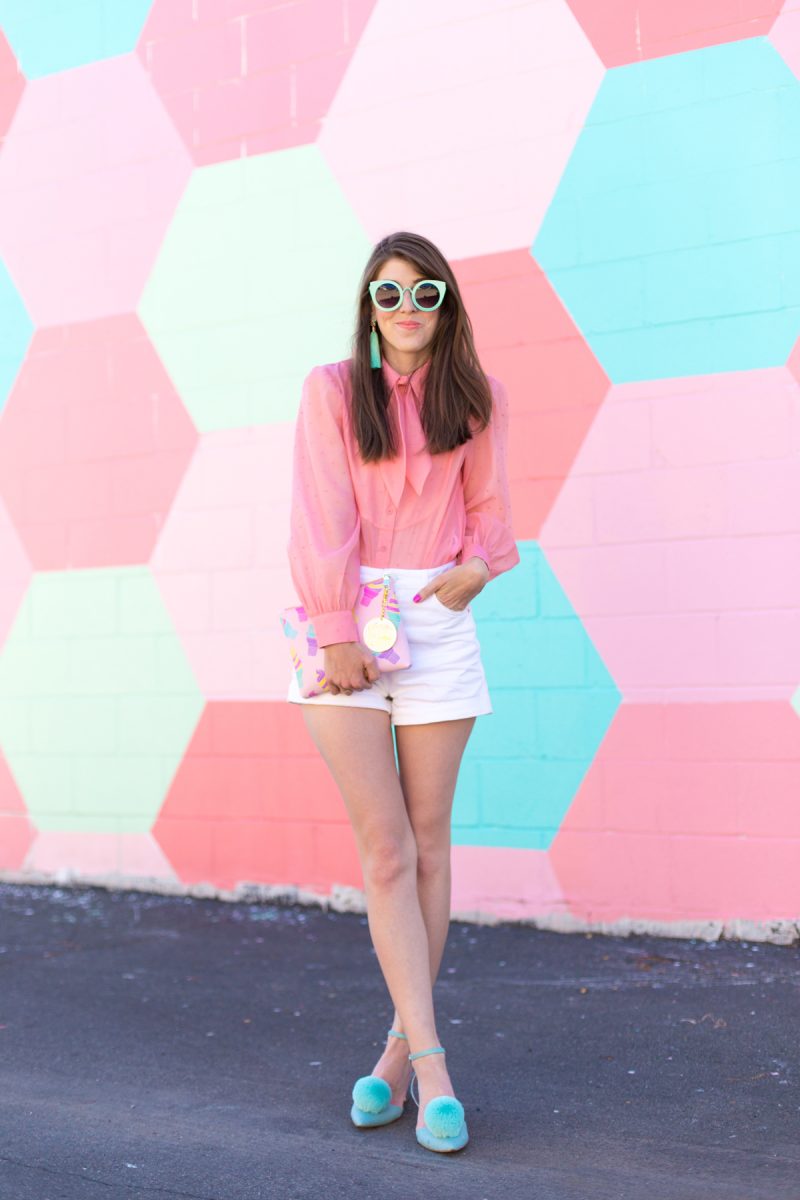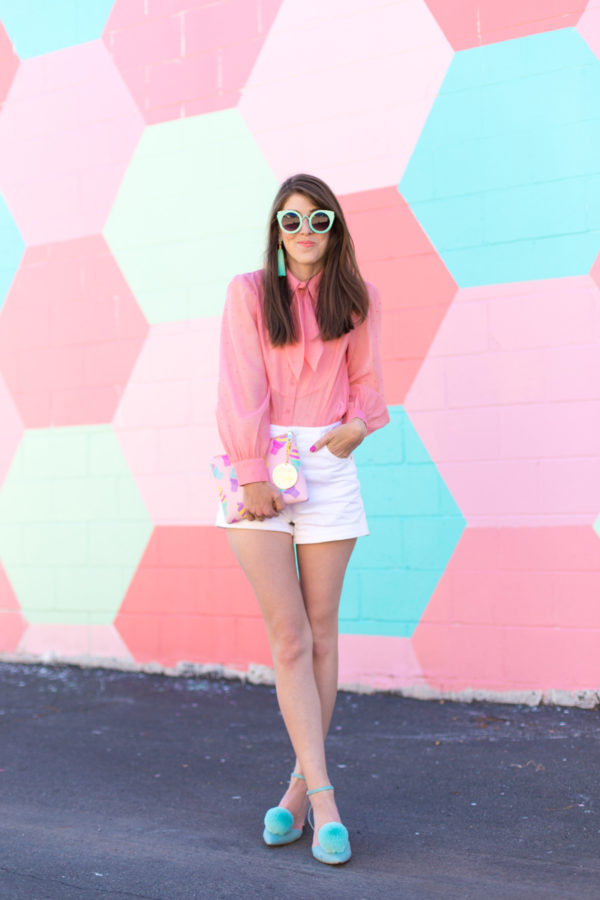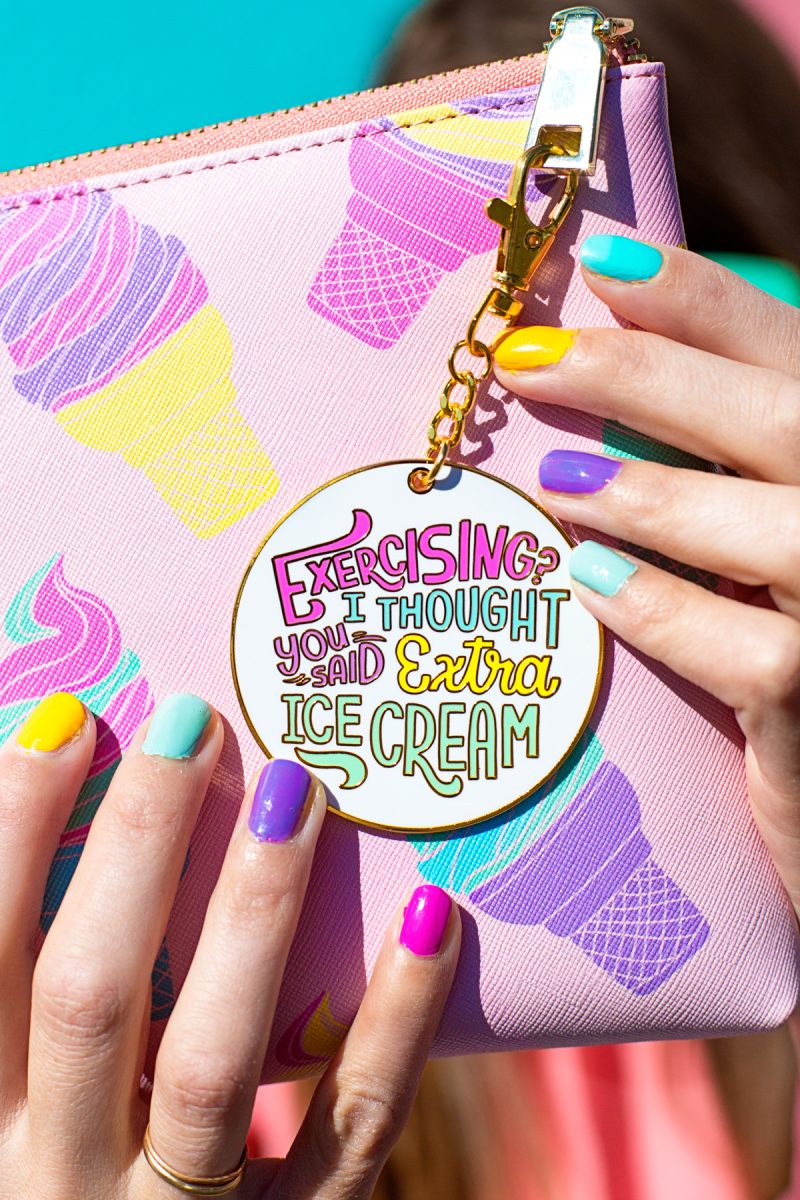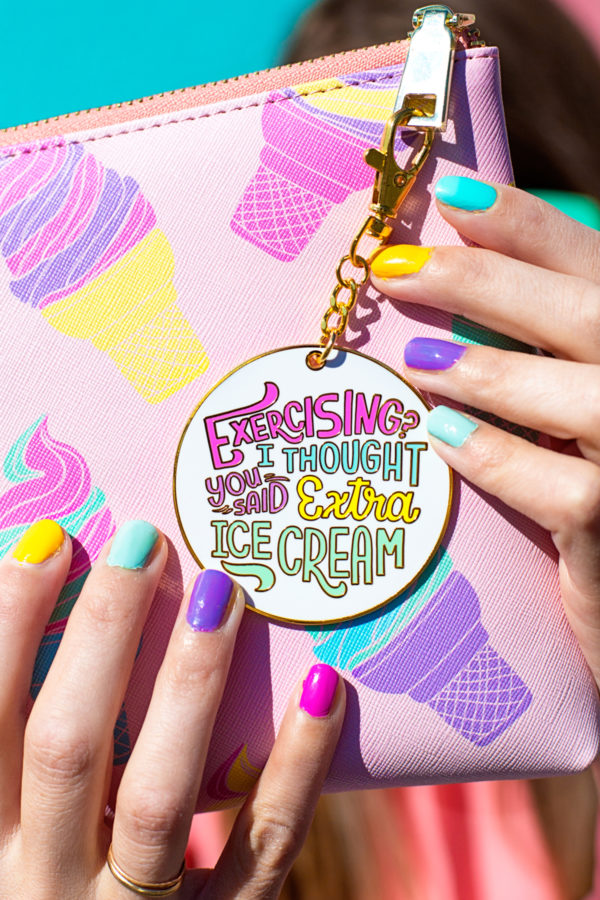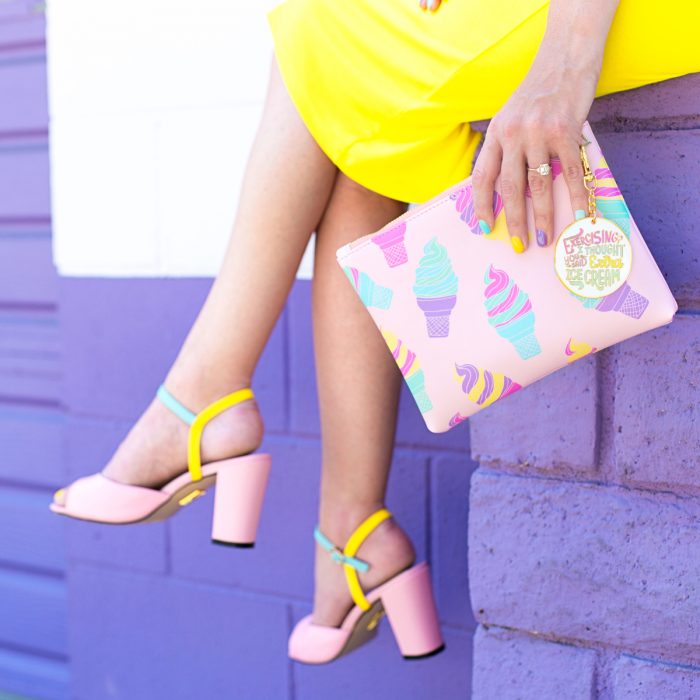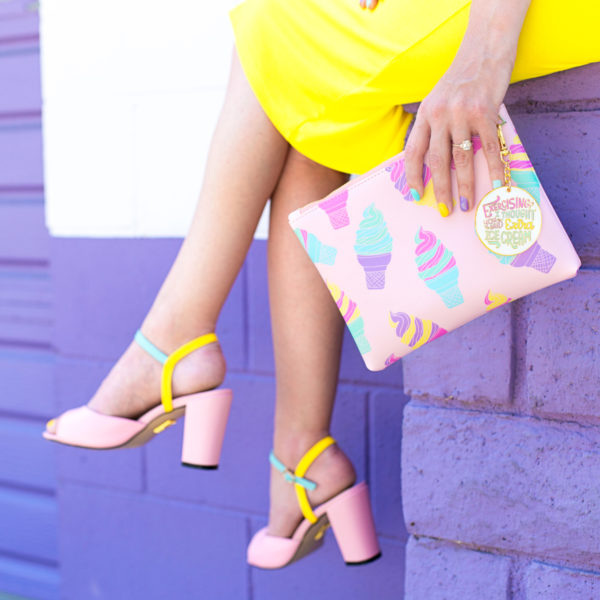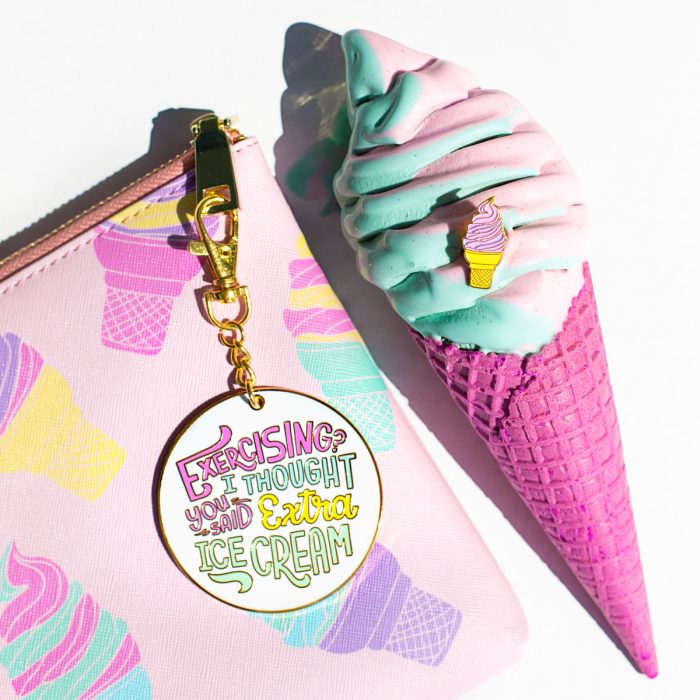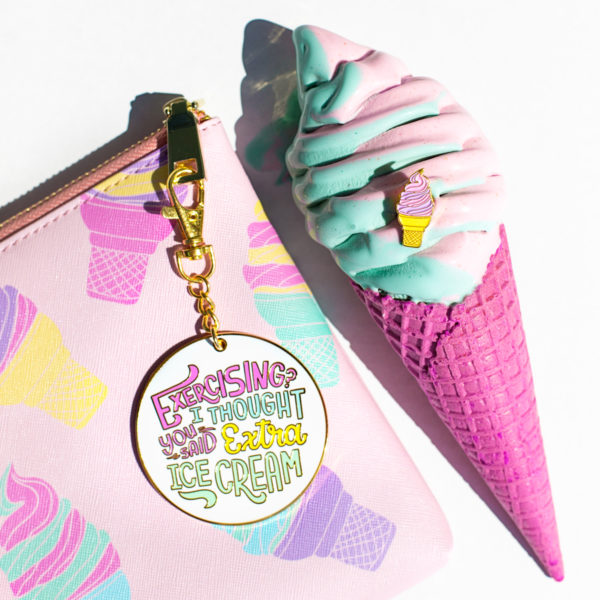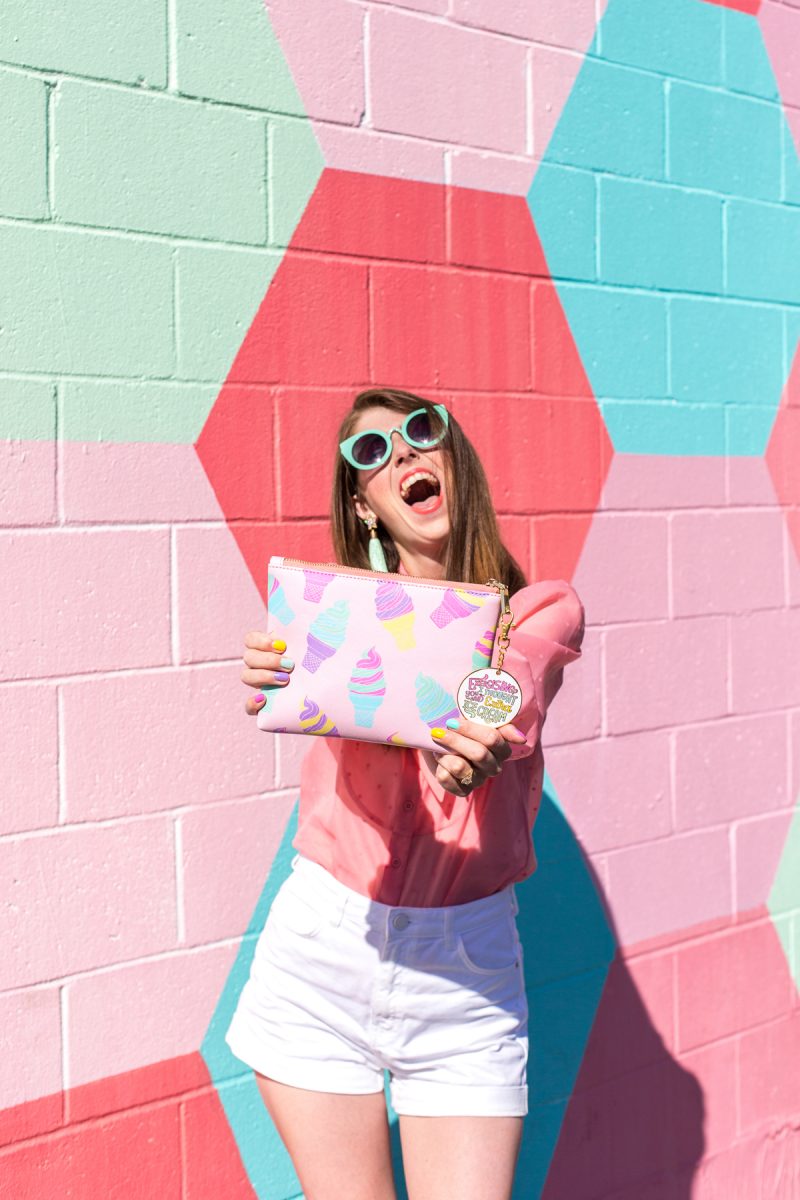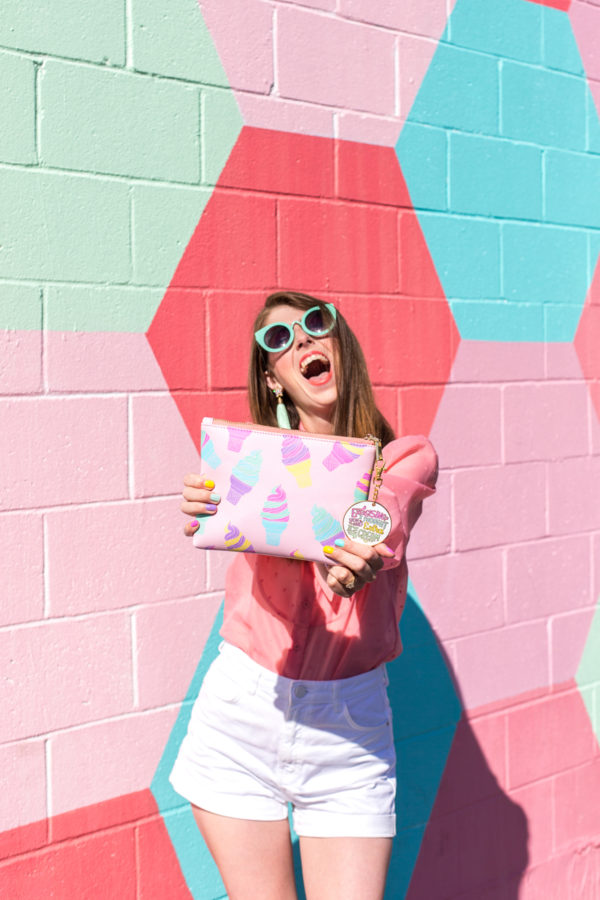 Photos by Jeff Mindell
Subscribers! Remember to head to your shop account and add your keychain and pin before your box ships on April 20th!
Are you new here!? Lemme tell ya about Can't Clutch This! Let me tell ya! It's a fun subscription where you get a new (exclusive!) clutch in the mail every month. You can choose to add on fun keychains, pins and accessories to pair with it, too. With each clutch, my goal is to help you infuse a little bit of Studio DIY style into your everyday and add a little color to your wardrobe! It's been so fun to hear your stories of how they have inspired you to be more bold in your day-to-day. YAY!!!