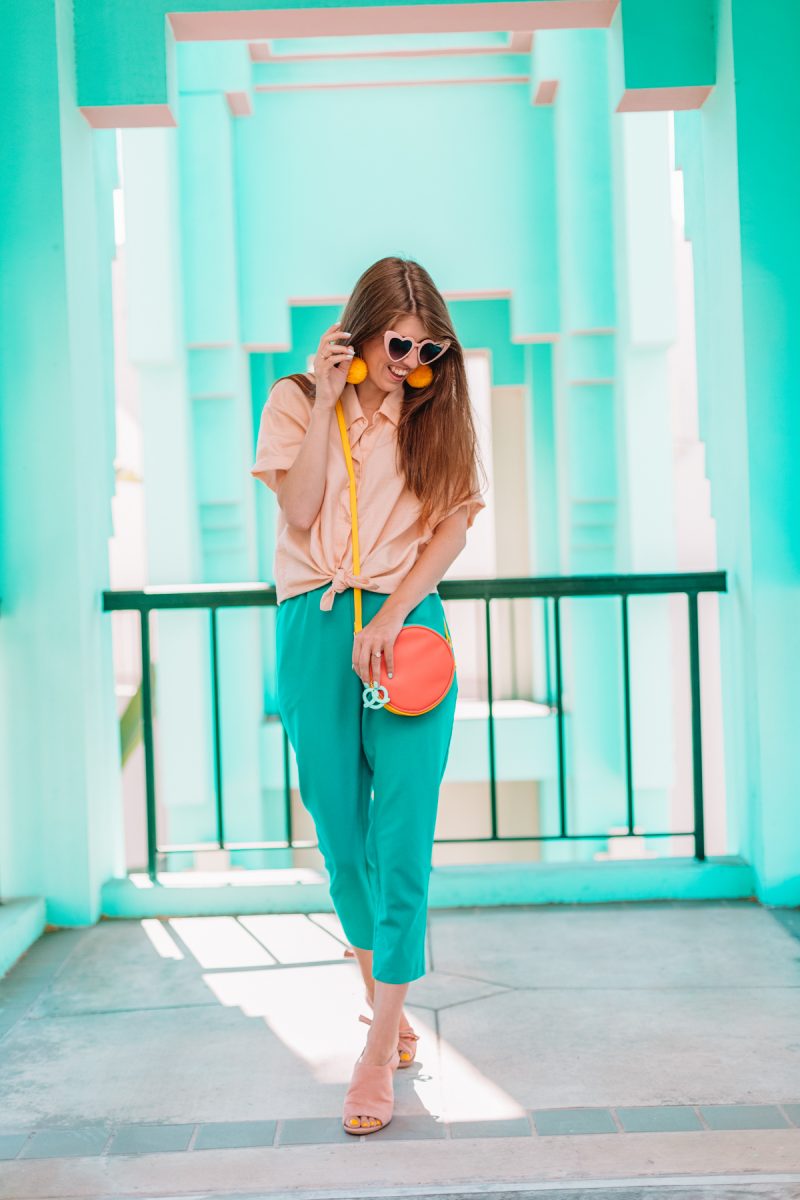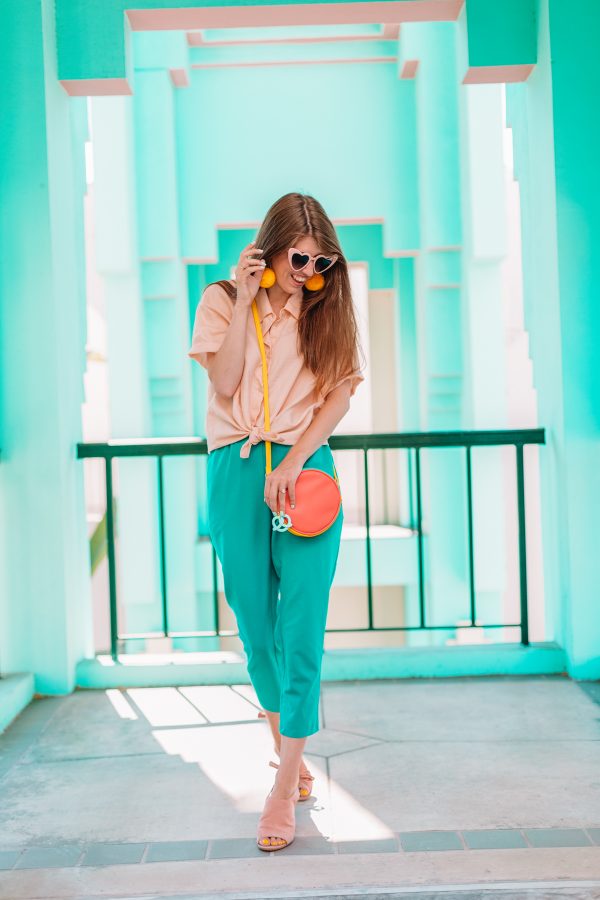 OOOOHHH BOY! It's a big day. Our first clutch with a shoulder strap add-on!!!!!!!!!!!!!! This color block clutch is one for the books. Each side has a different color, (keep scrolling to see 'em!) we've got peach! And coral! And teal! And a mustard-y yellow. It's kinda my ideal fall color palette!!! I love its cute circle shape (Also a first for us!) ALMOST as much as I love the 3D pretzel keychain (with 3D SALT!!) that goes with it. And there's a fries pin! And a tee! Yowza. We really went all at this time and I hope you love it as much as I do!!!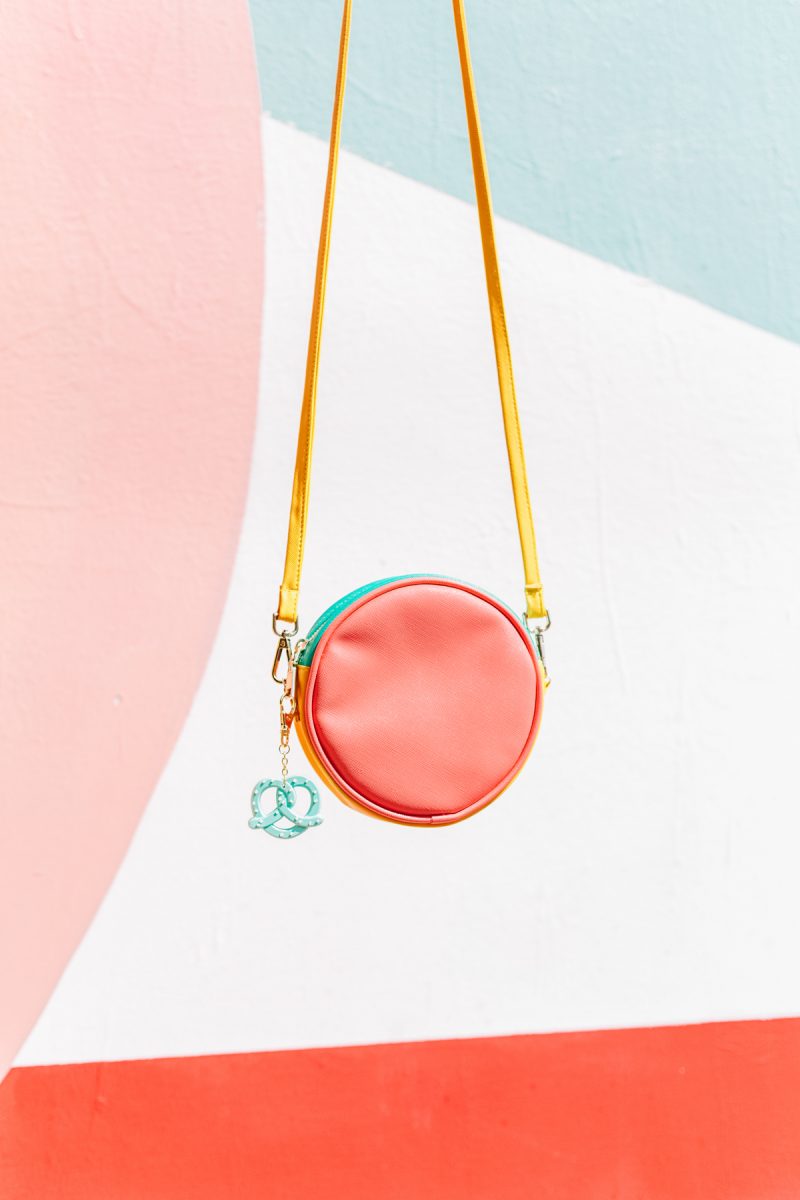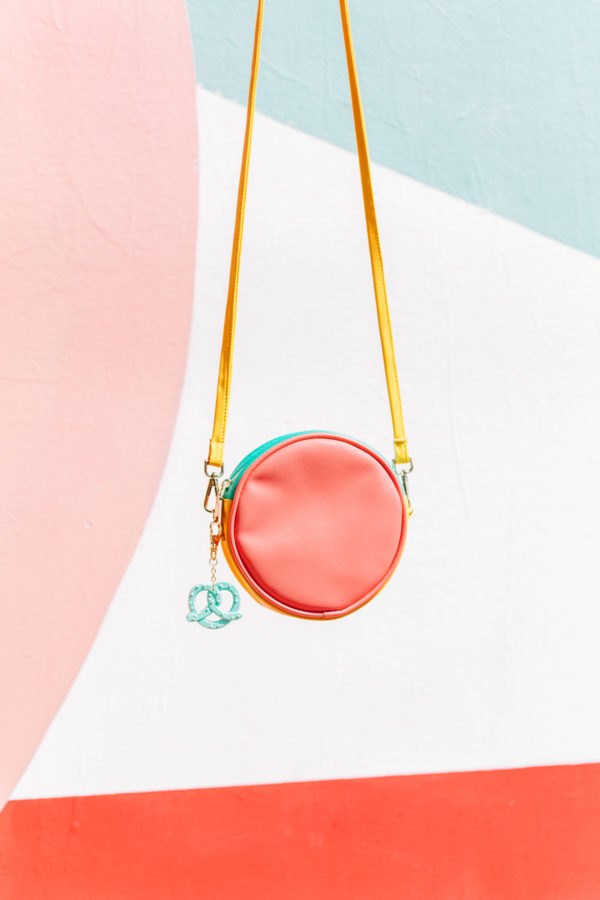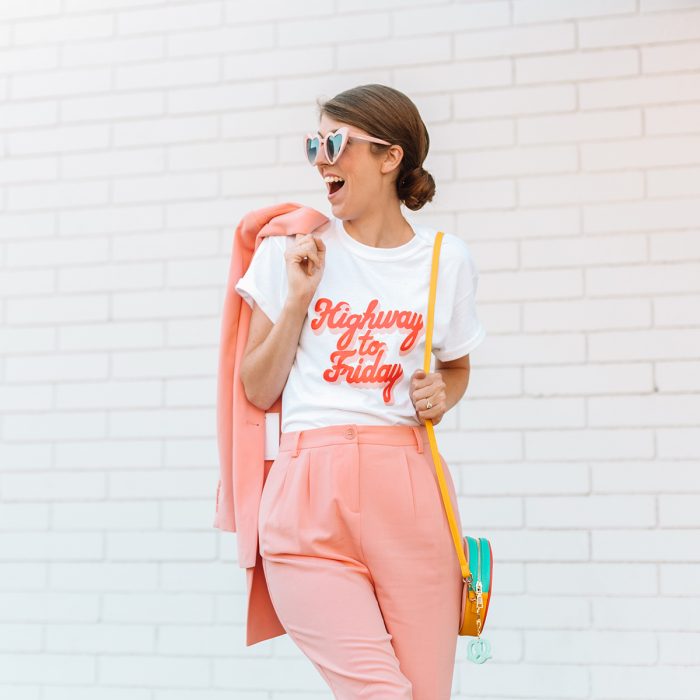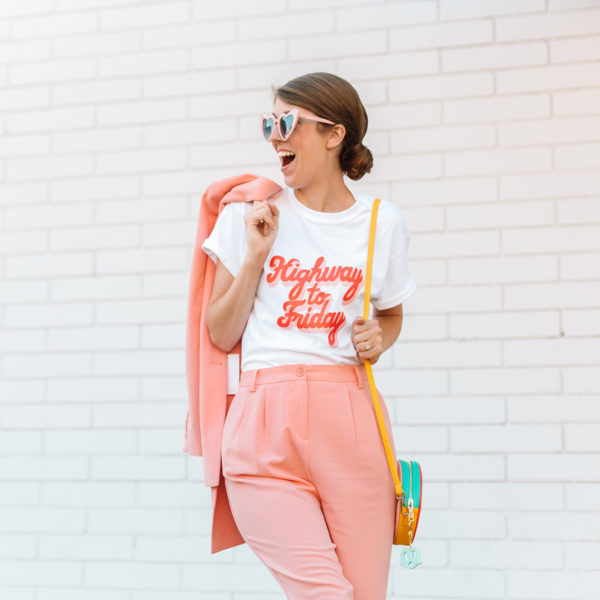 Here's a glimpse at the tee! Highway to Fridayyyyyyy! Wear it everyday of the week as you're working towards that Friday payday/pizza night/I'm-not-leaving-my-couch life. Plus peep that 3D salt below! It's the freaking BEST.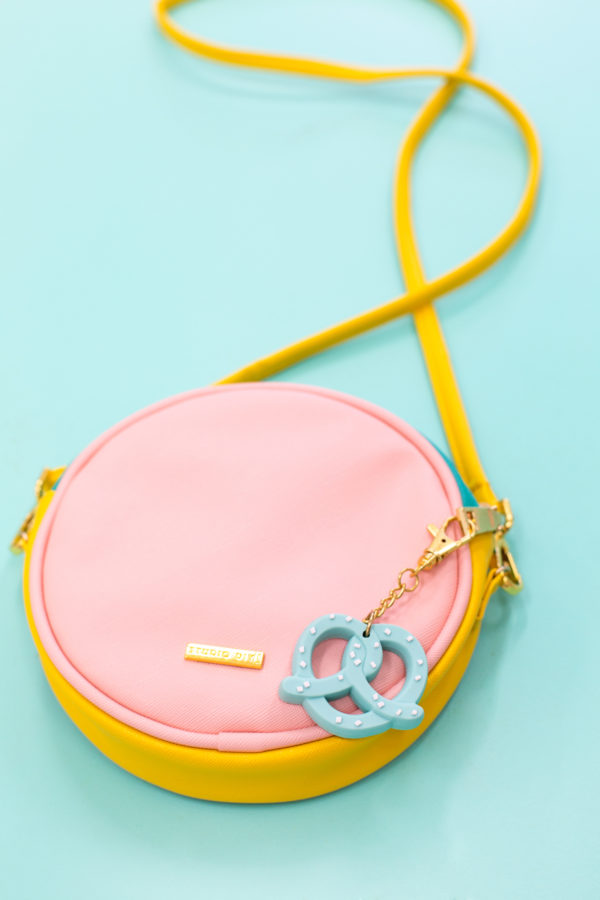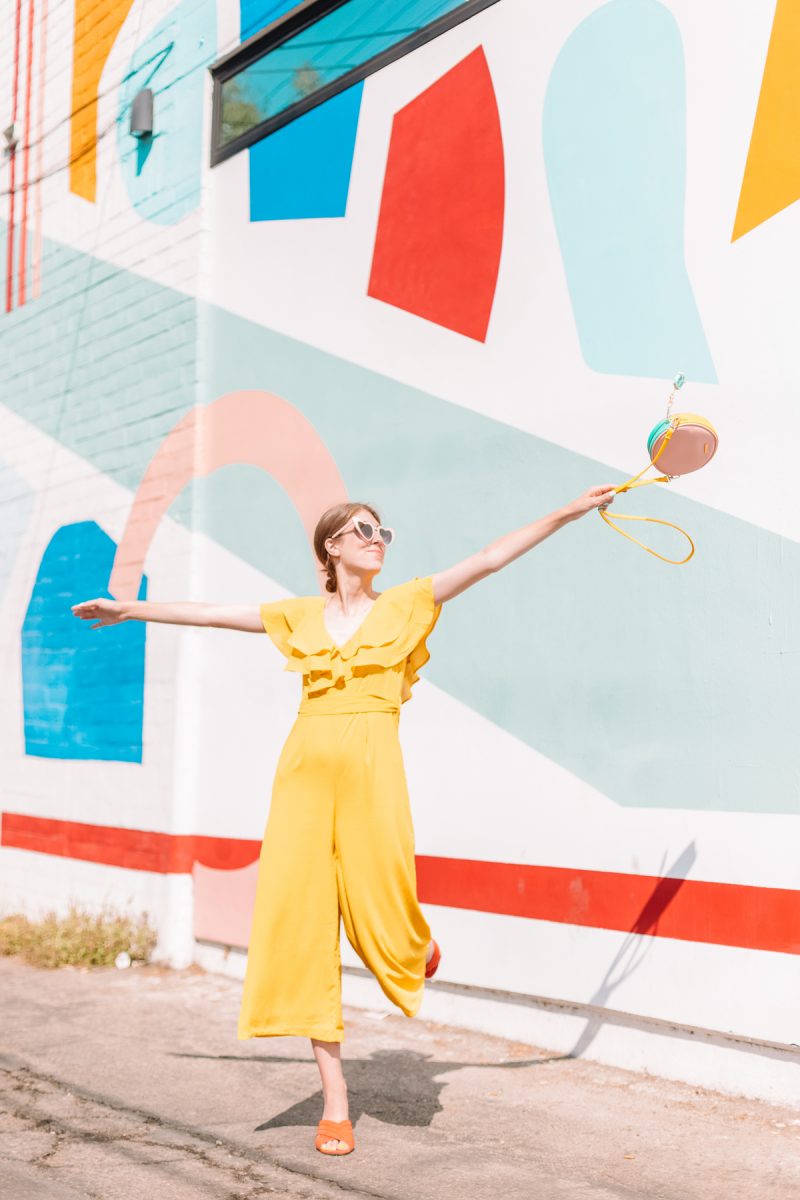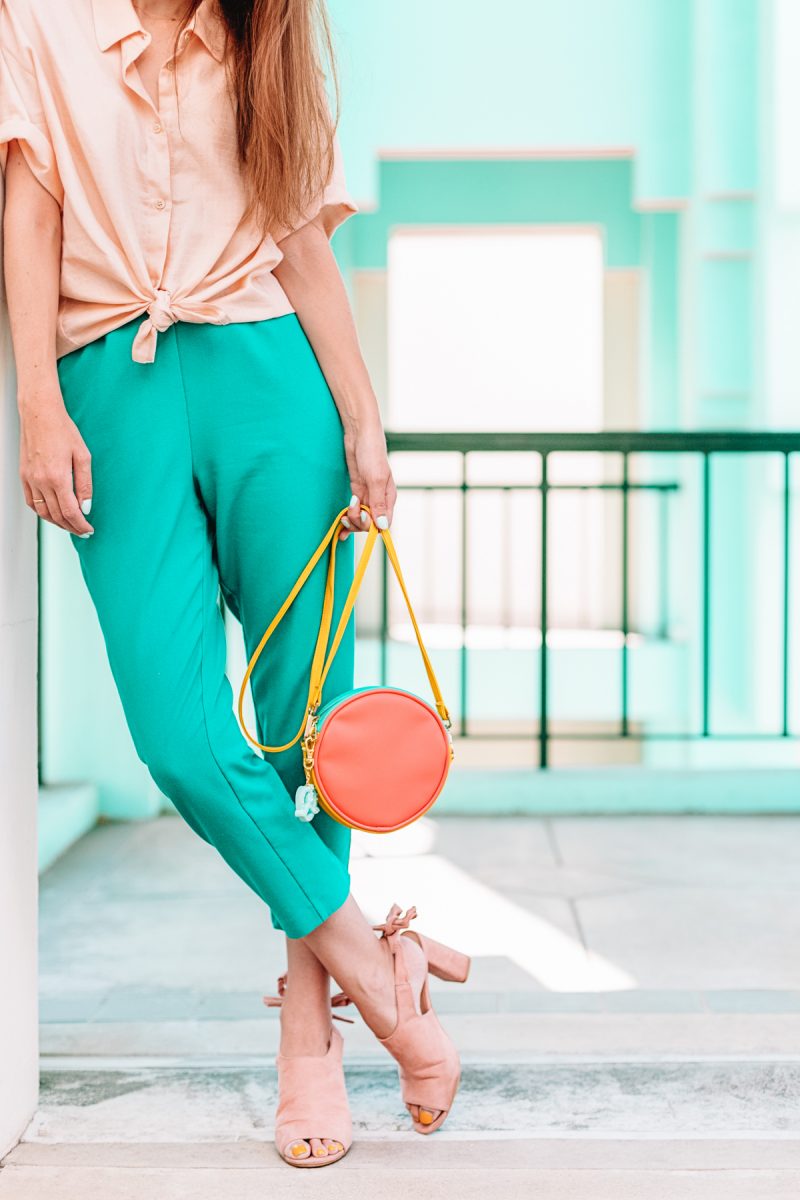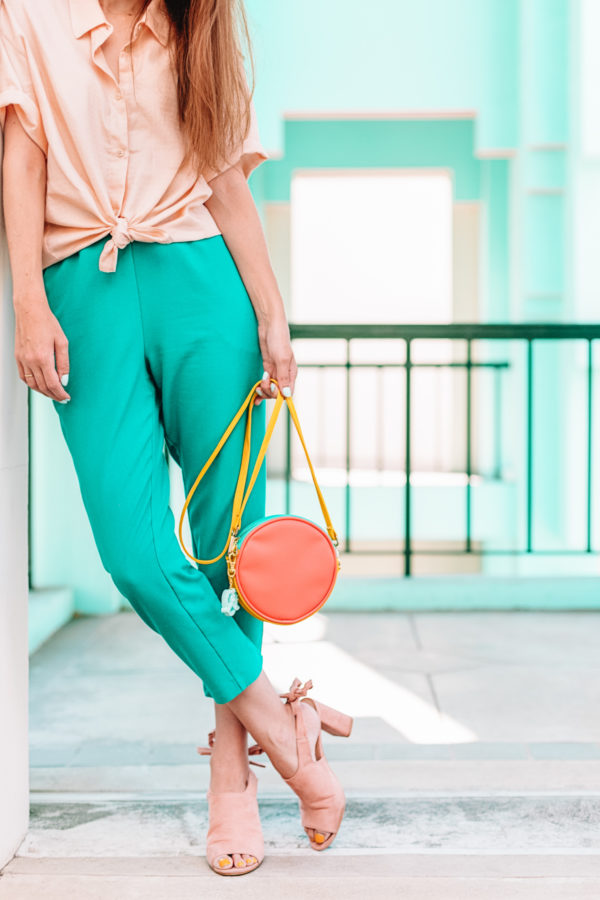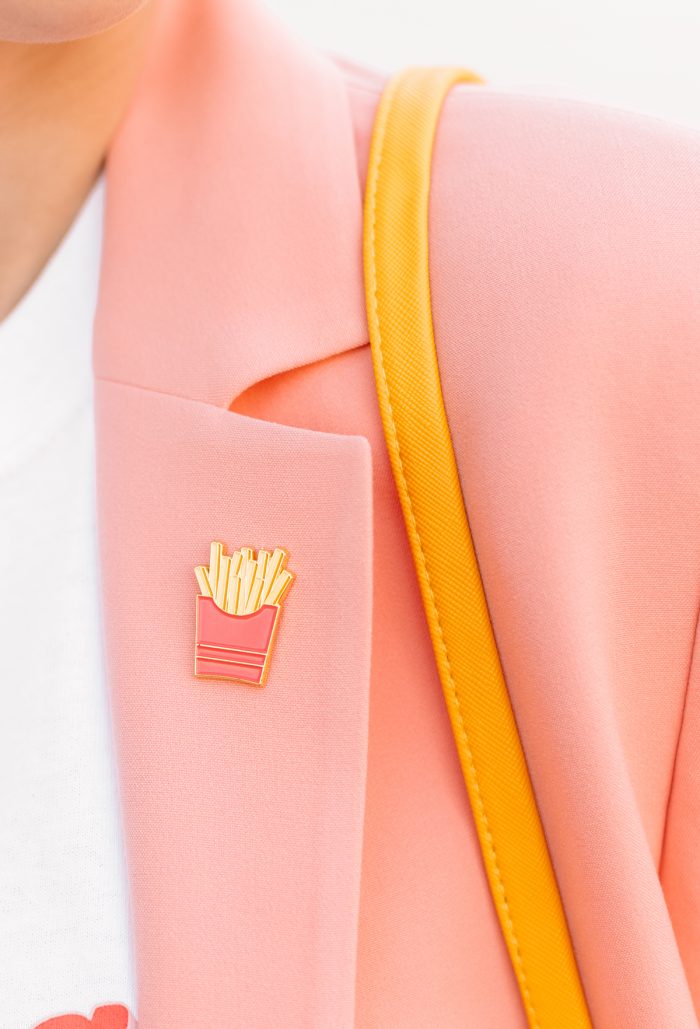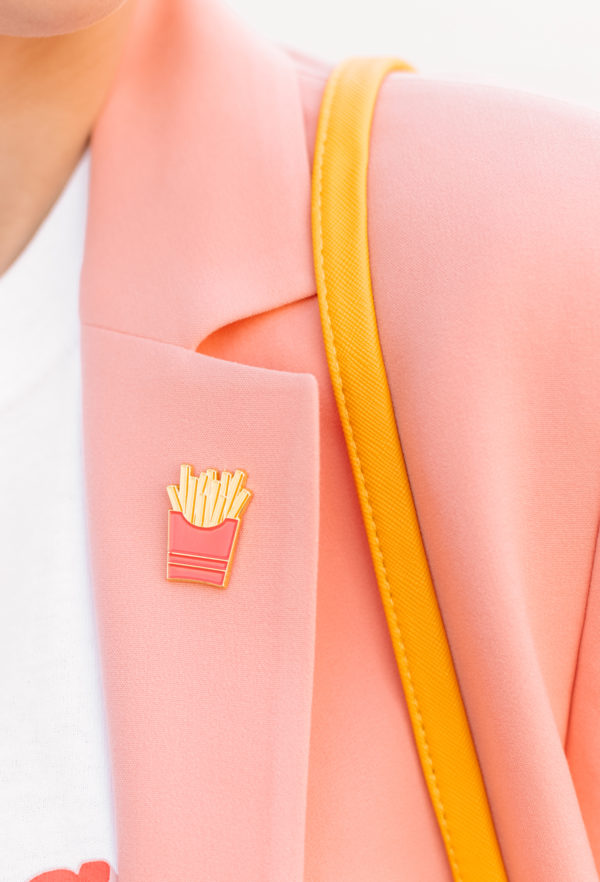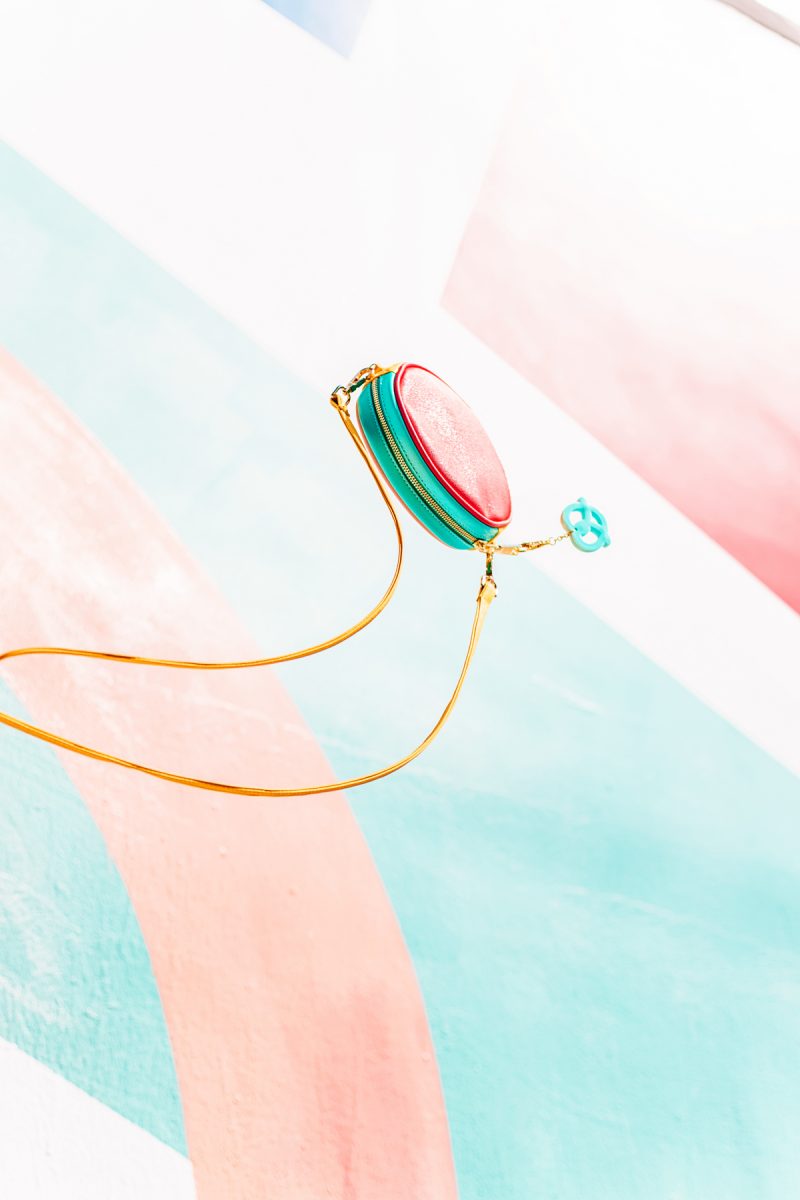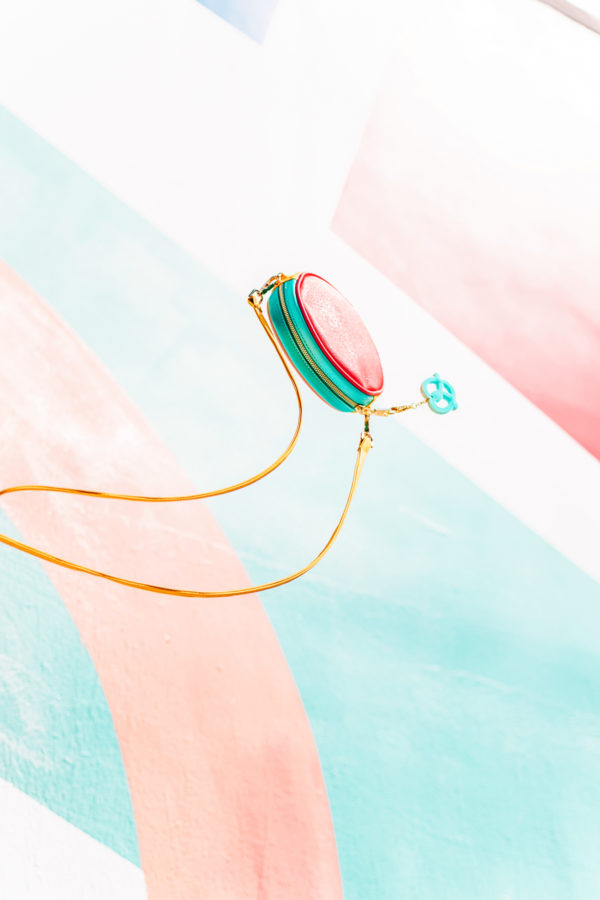 Photos by Jeff Mindell
Subscribers! Remember to head to your shop account and add your flair, straps, wallets and/or tees before August 20th!
Wanna join the fam!? Lemme tell ya about Can't Clutch This! It's a fun subscription where you get a new (exclusive!) clutch in the mail every month. You can choose to add on fun keychains, pins and accessories to pair with it, too. With each clutch, my goal is to help you infuse a little bit of Studio DIY style into your everyday and add a little color to your wardrobe! It's been so fun to hear your stories of how they have inspired you to be more bold in your day-to-day. Right now we are on a waitlist so be sure to sign up NOW so you can secure the next available spot that opens up!