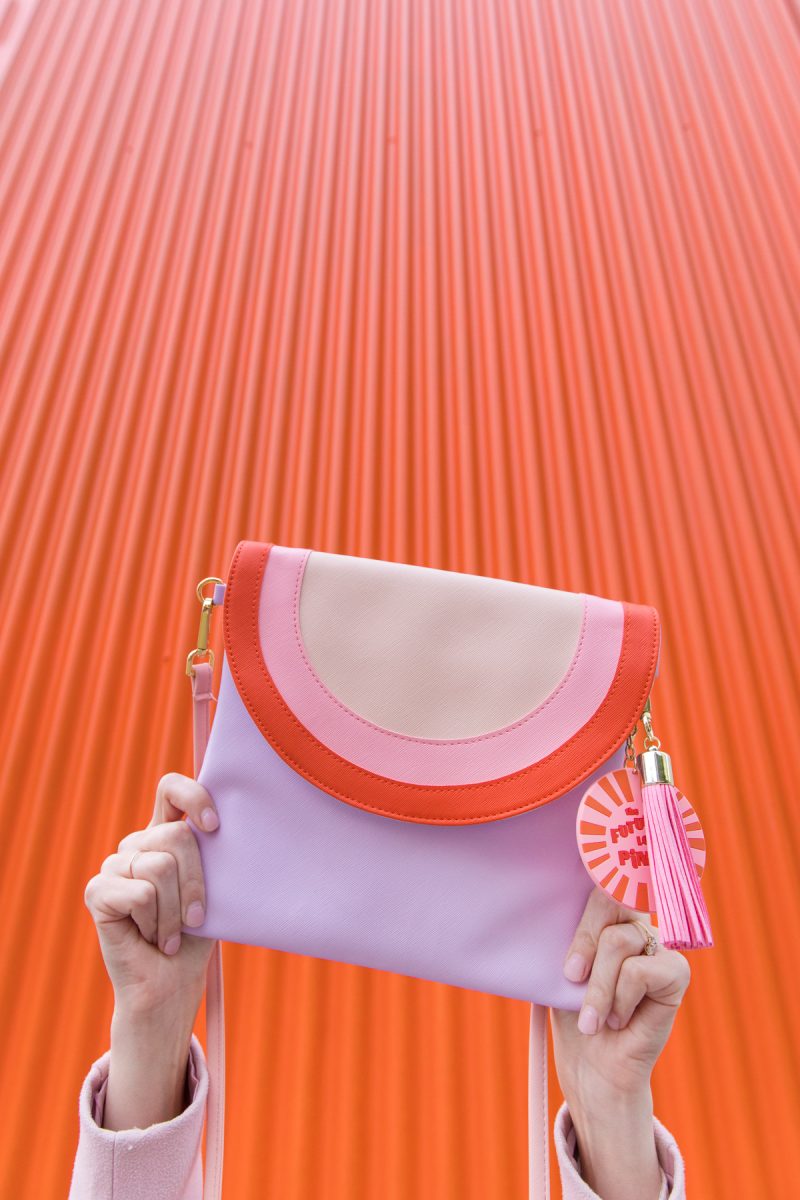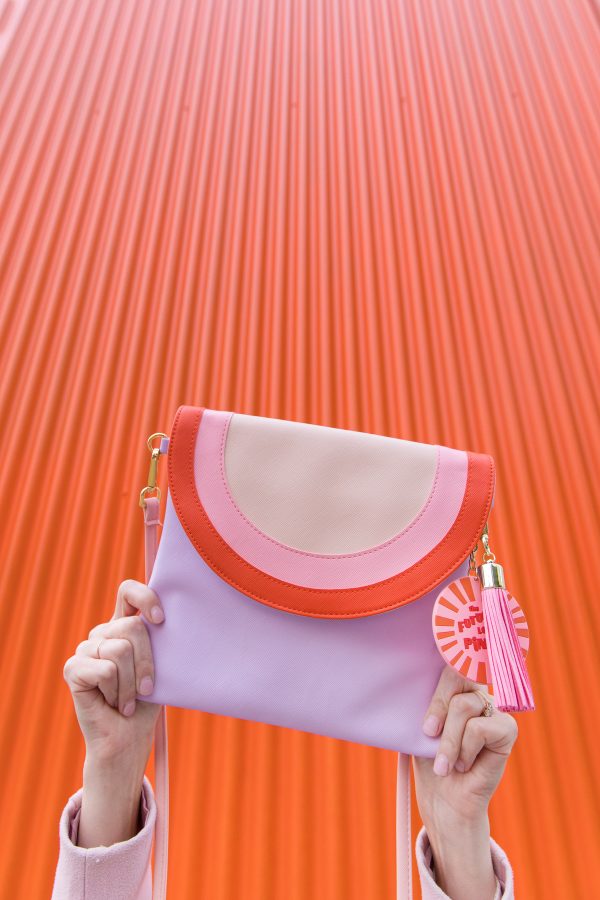 We're about to dive into not only a new year but a new DECADE!! Isn't that crazy!? In honor of a new year and new possibilities, meet December's SUNRISE clutch!!! I thought it was the perfect little hint at the fresh start a new year can bring, especially paired with our keychain this month that says "The Future Looks Pink"!
I did a poll on favorite winter colors, and one of the most popular was lavender, which is exactly what this is! I paired it with that pop of deep orange and shades of pink and the colors are so unique but also quite versatile. They look great with neutrals (like jeans + a white sweater!) and of course with all sorts of warm shades too. I'm so excited to be entering into a new year with this Can't Clutch This fam and I feel like a little sunrise is the perfect clutch to carry us to send off 2019 and send us right into 2020!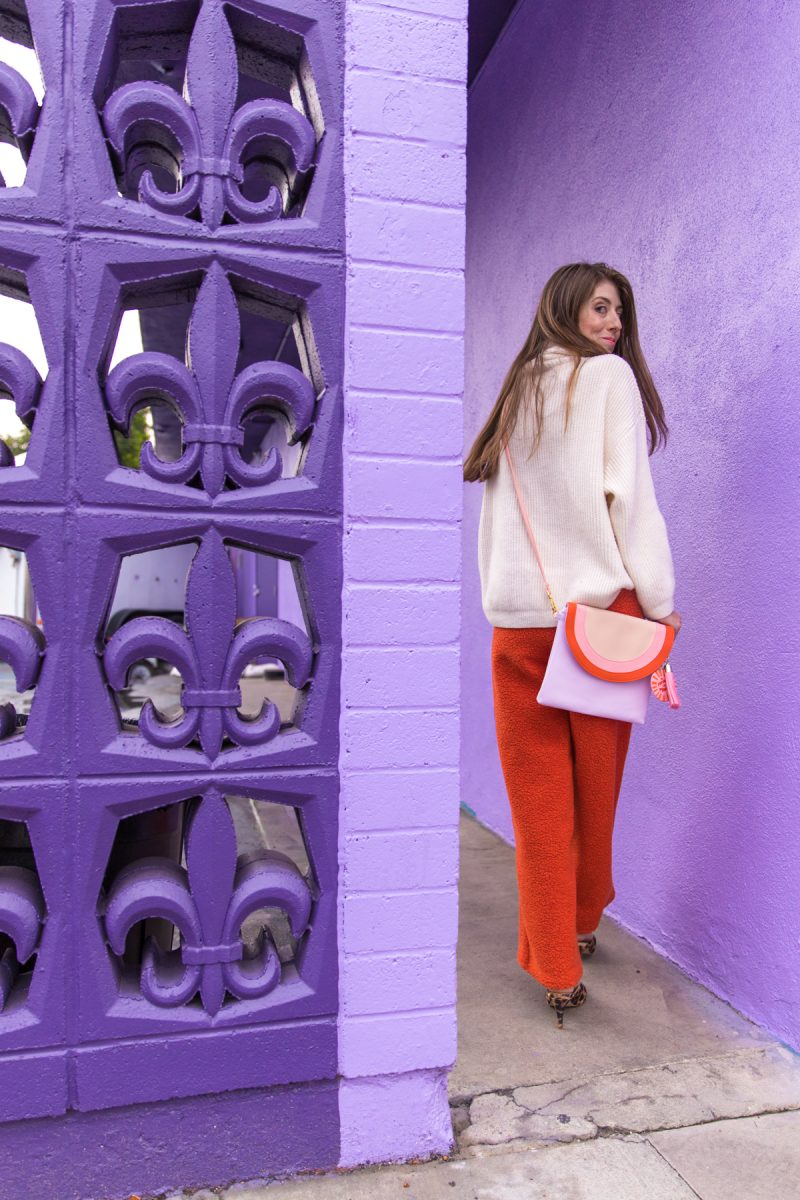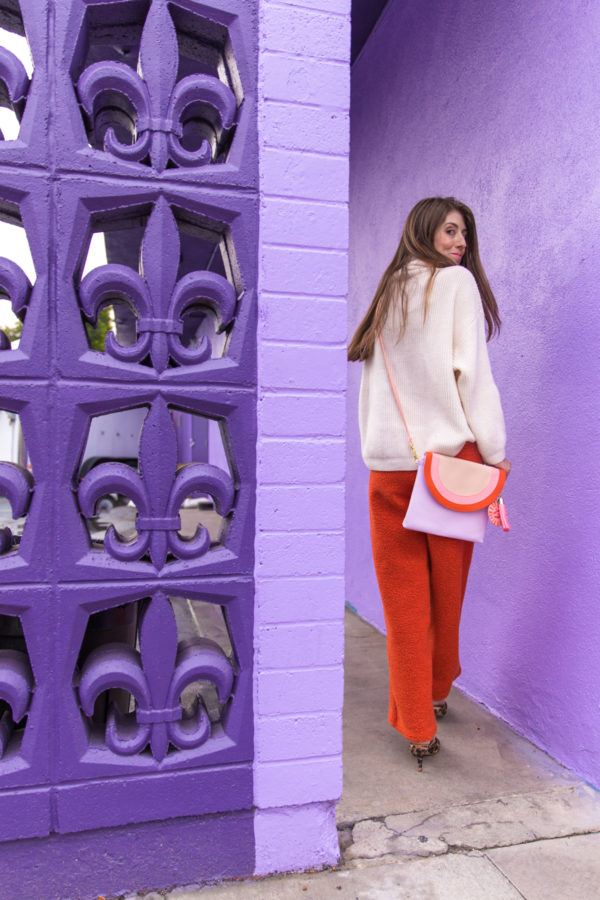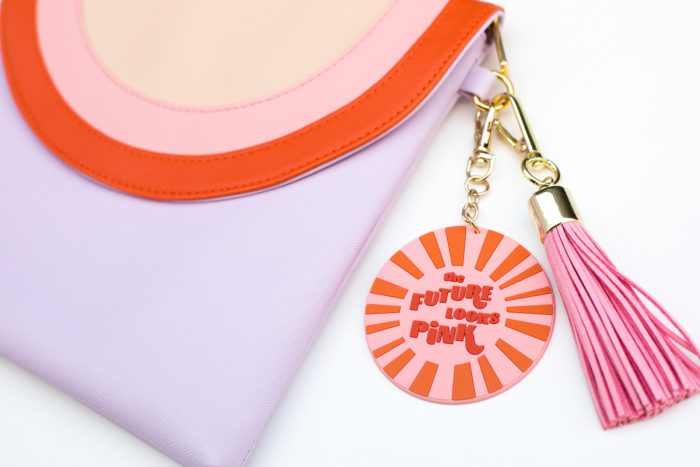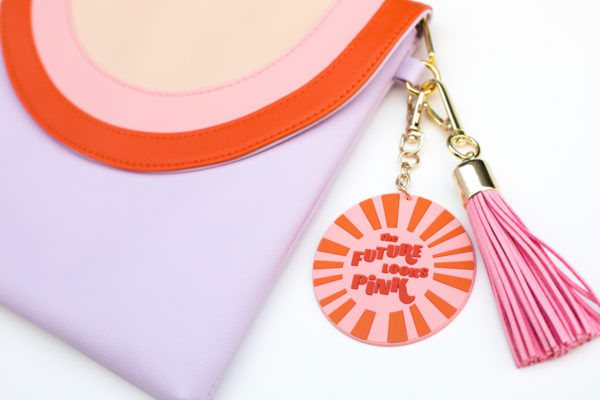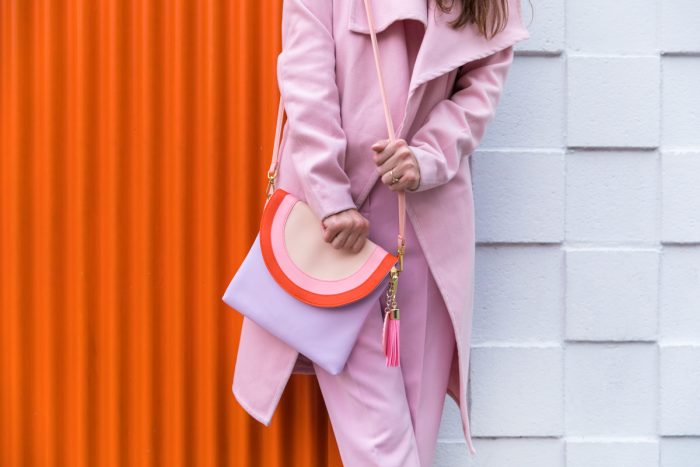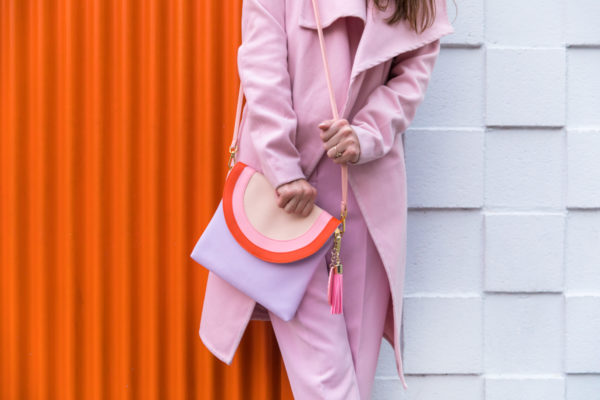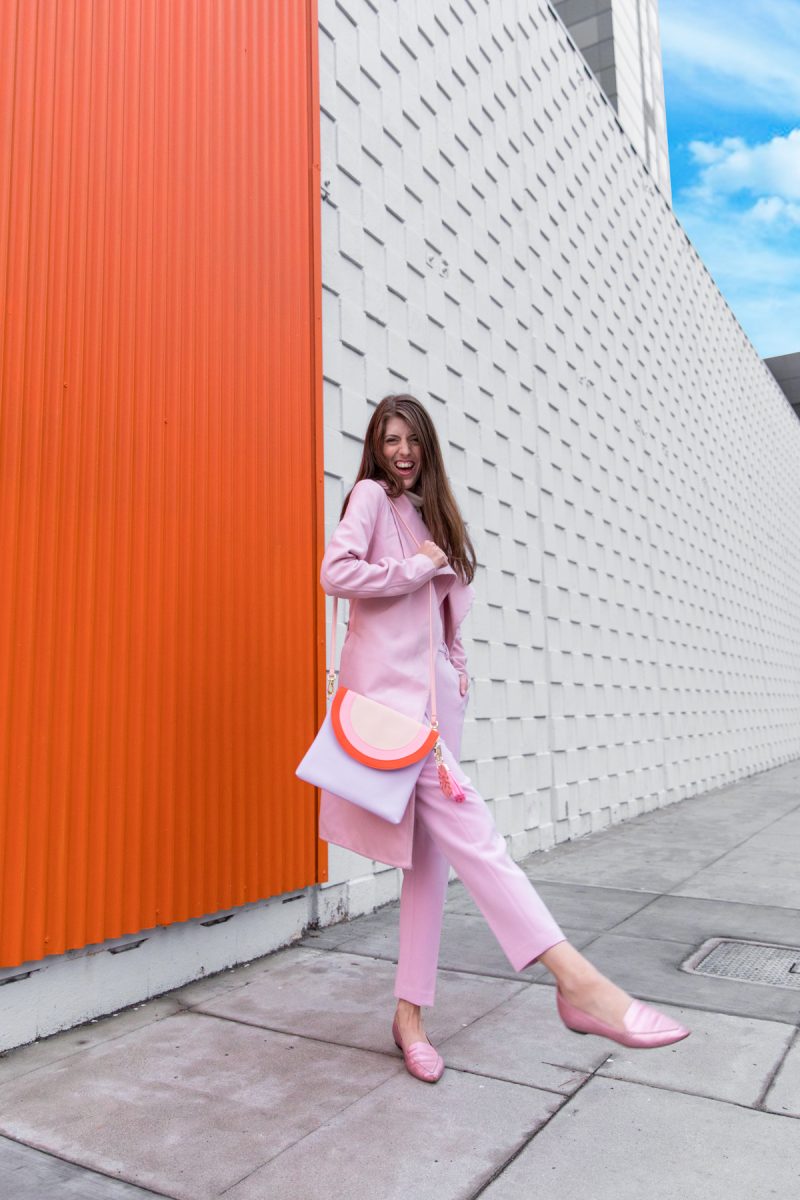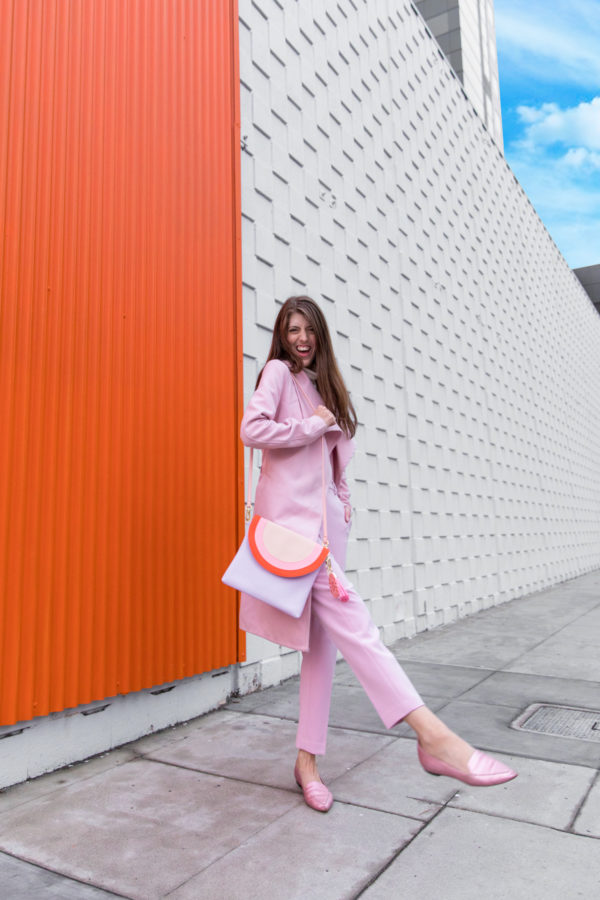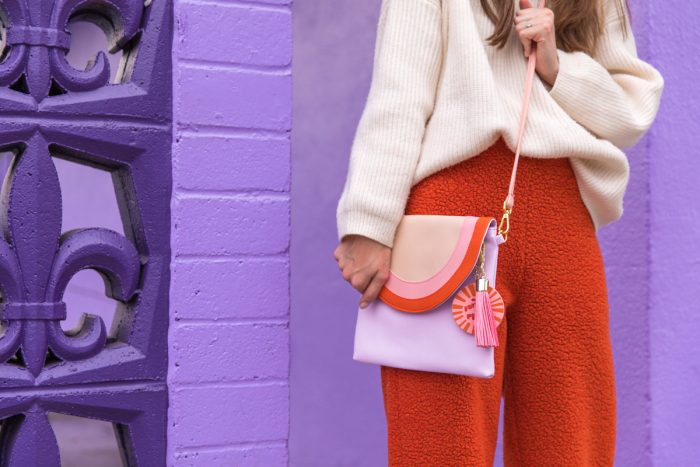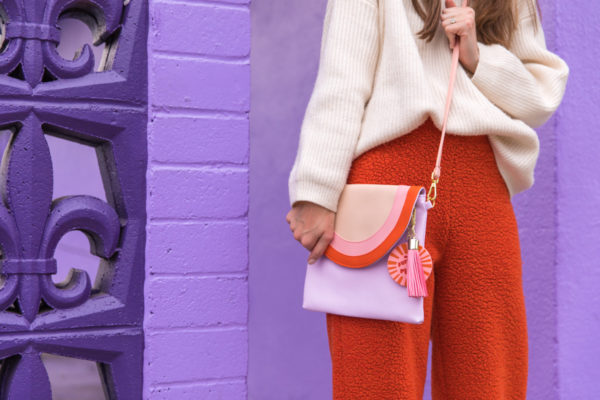 Photos by Jeff Mindell
Subscribers, don't forget! You'll need to head to your shop account and add your keychains, straps and wallets before December 20th!
And if you're new around here, let me give you the details! Can't Clutch This is a subscription box with a new (exclusive!) clutch every month. You can choose to add on fun flair like keychains, straps and pins, too. With this bags, I hope to help you infuse a little bit of color into your wardrobe and fun into your every day life! I design them to not only be used as clutches, but as travel companions, inserts for your diaper bag, organizers for your work bag, craft supply storage, makeup bags and SOOO MUCH more. It's such a fun community to be a part of, come join the fam!!