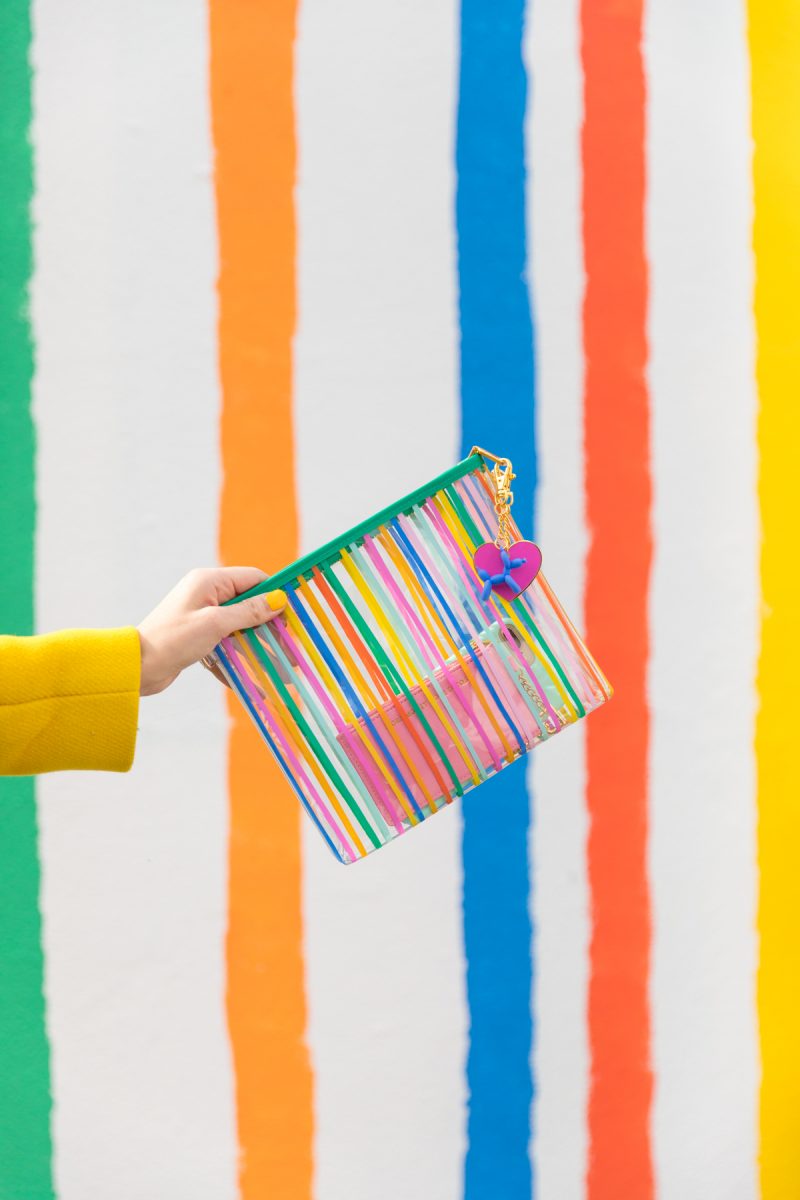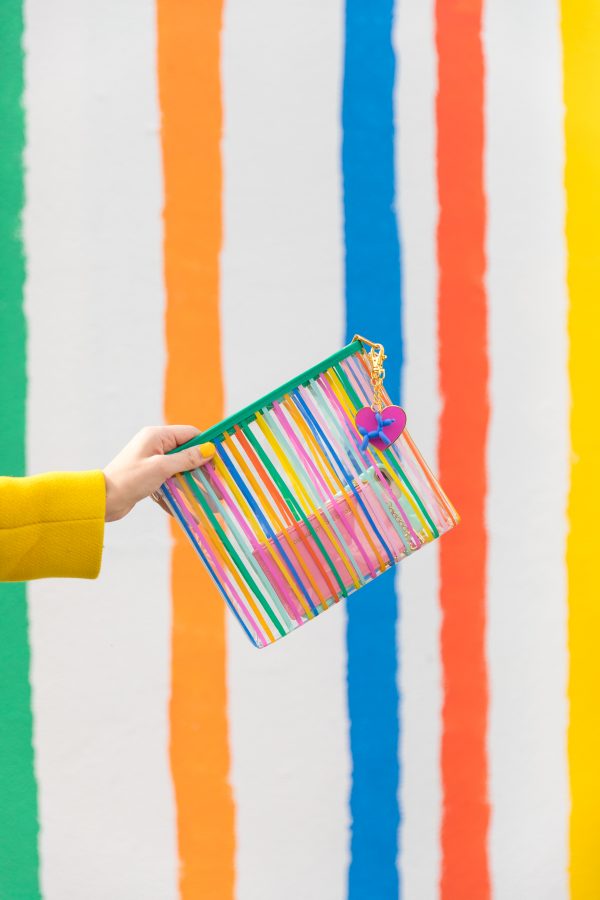 First clutch launch of 2019 and some BIG news to share!!! ALL of our 2019 clutches are going to have the capability to attach a shoulder strap!!!!!!!!!!! You all have been requesting this basically since day one and BOOM. We finally made it happen!!! I'm so excited.
And this month's clutch! Clear with rainbow stripes!! I always love the clear ones for travel, for Arlo's busy clutch (so he can see what's in it, ps doing a post on this soon!) and as pencil cases. They're also great for any sort of sporting/concert event that requires a clear bag. But I'm not gonna lie, the little balloon dog keychain might have stolen my heart this month! It' just SO darn cute! And 3D!!
Since Valentine's Day is coming up, we also added a simple heart keychain that really pops on the clutch, but would also make SUCH a cute little Galentines gift so you may want to snag one for that! And there's a super cute "Nothing But Fun" tee in what is maybe my favorite color tee we've ever done. You can shop 'em all here, and watch the video below for more!!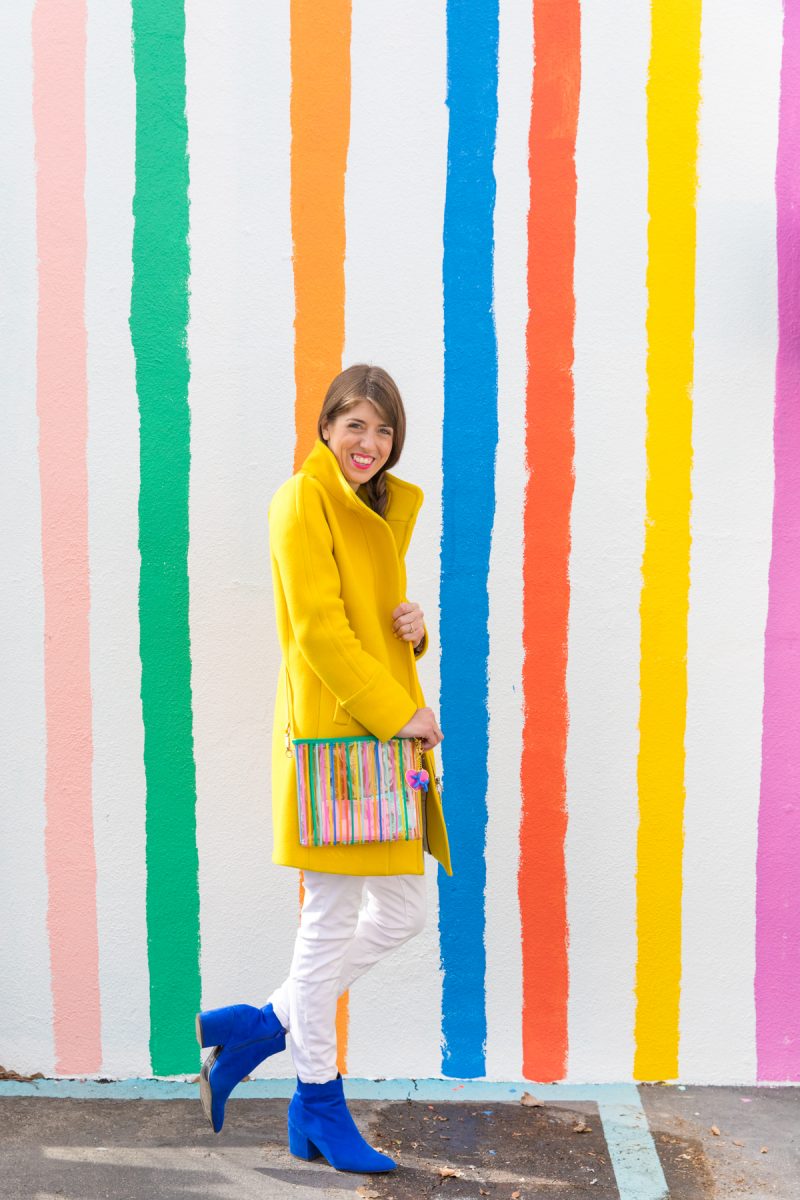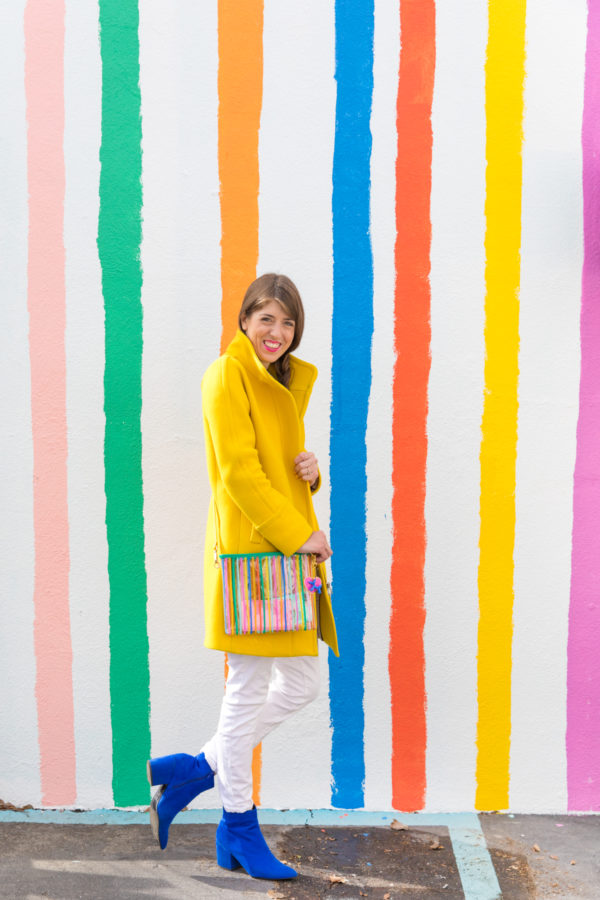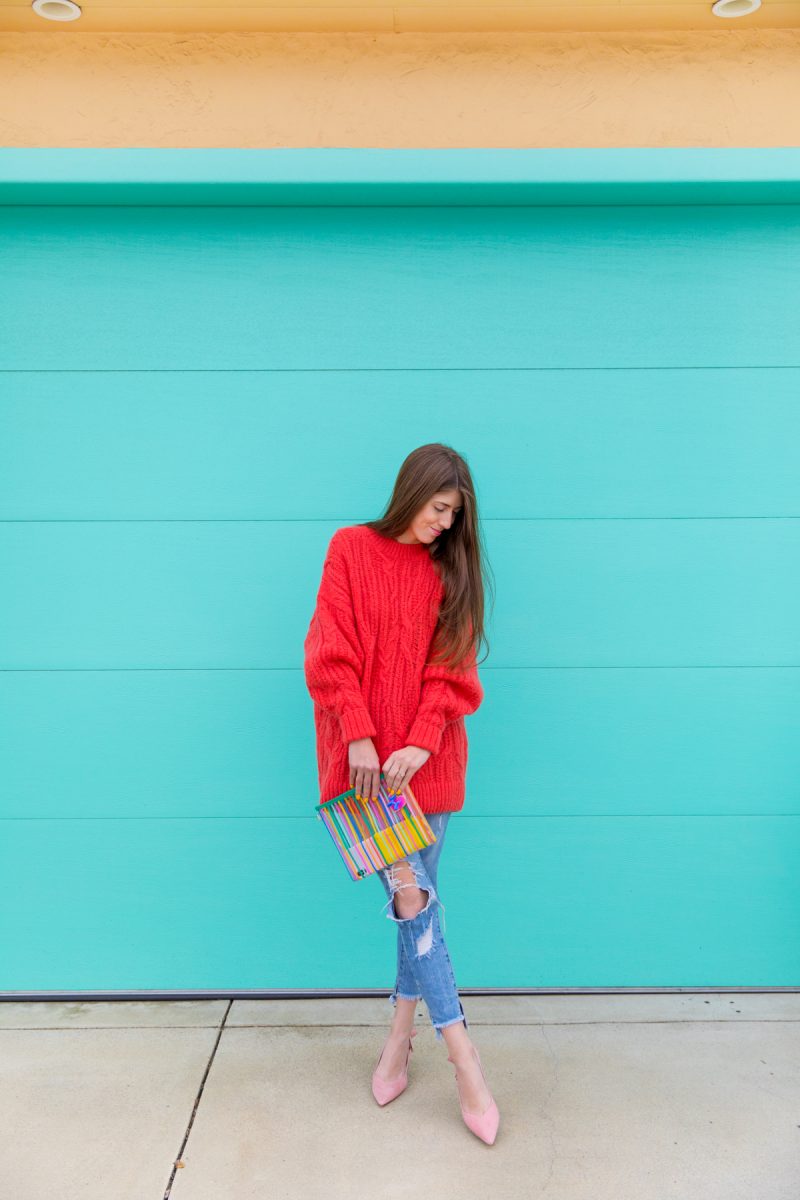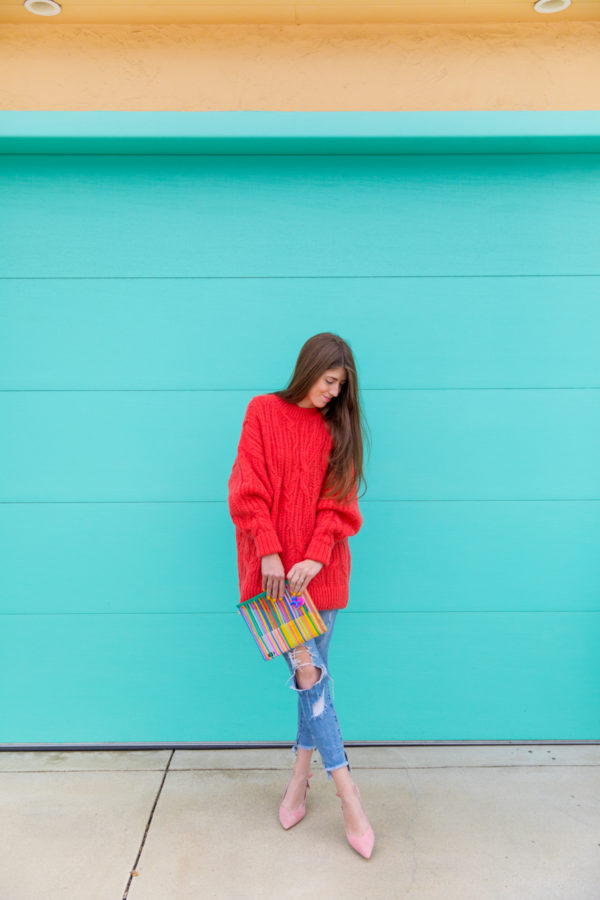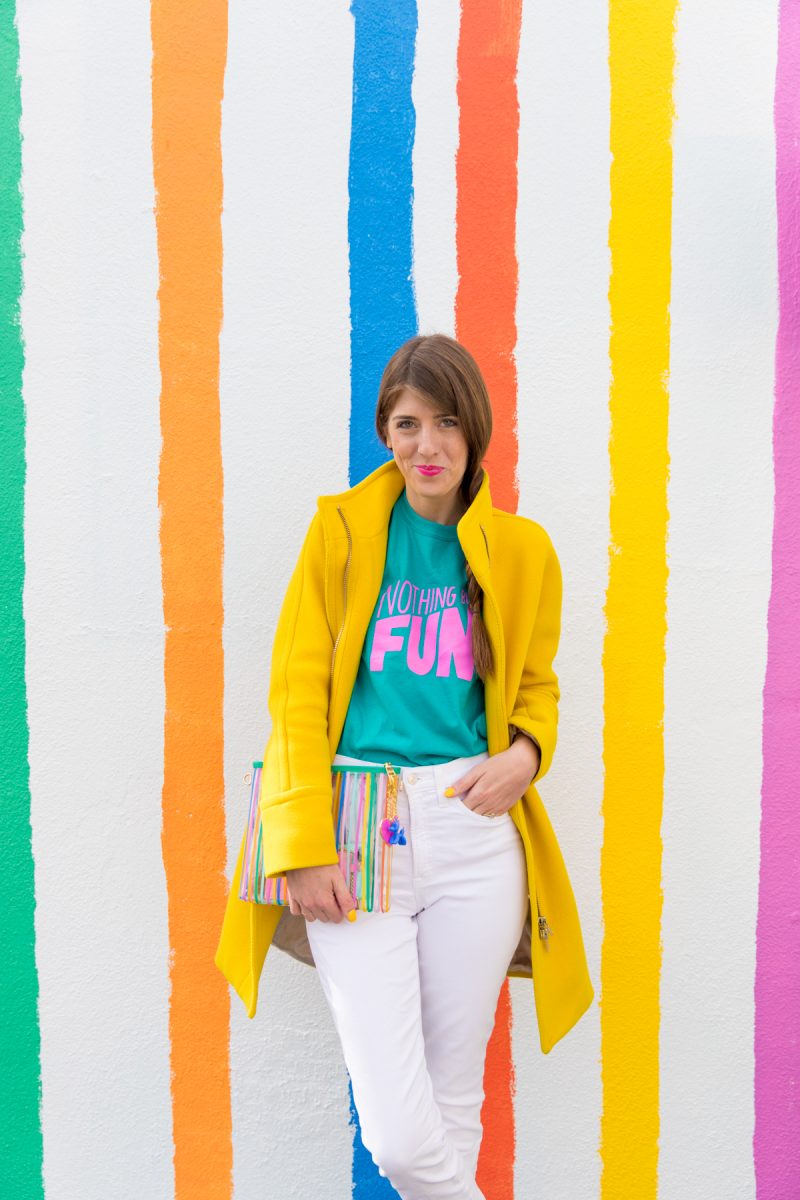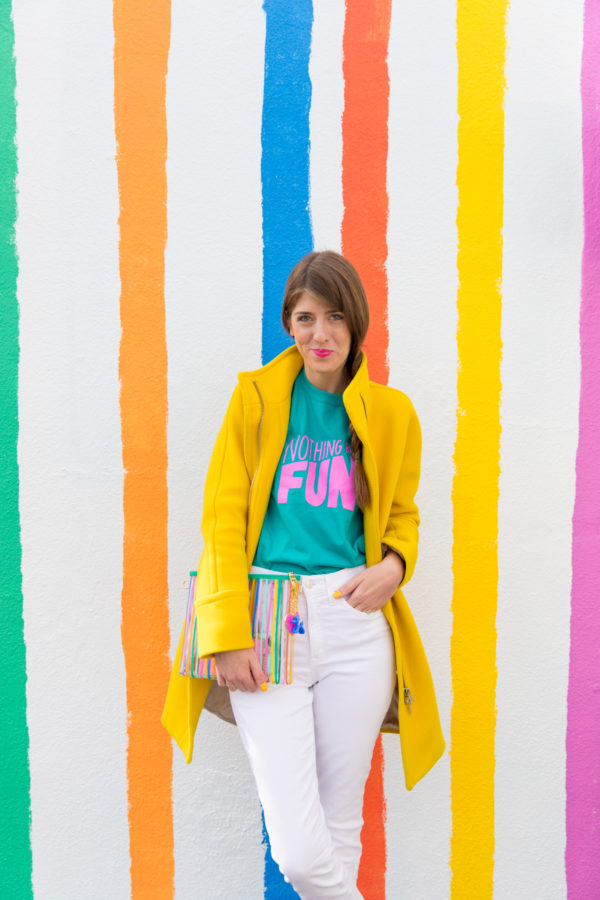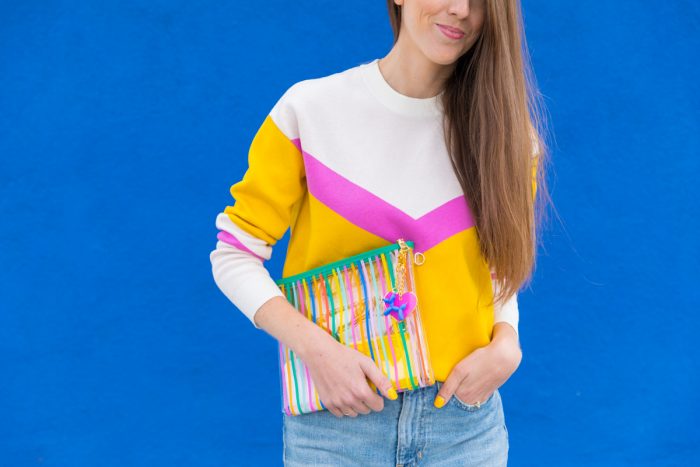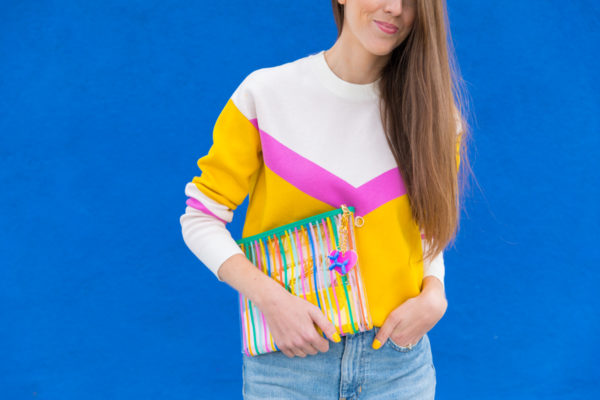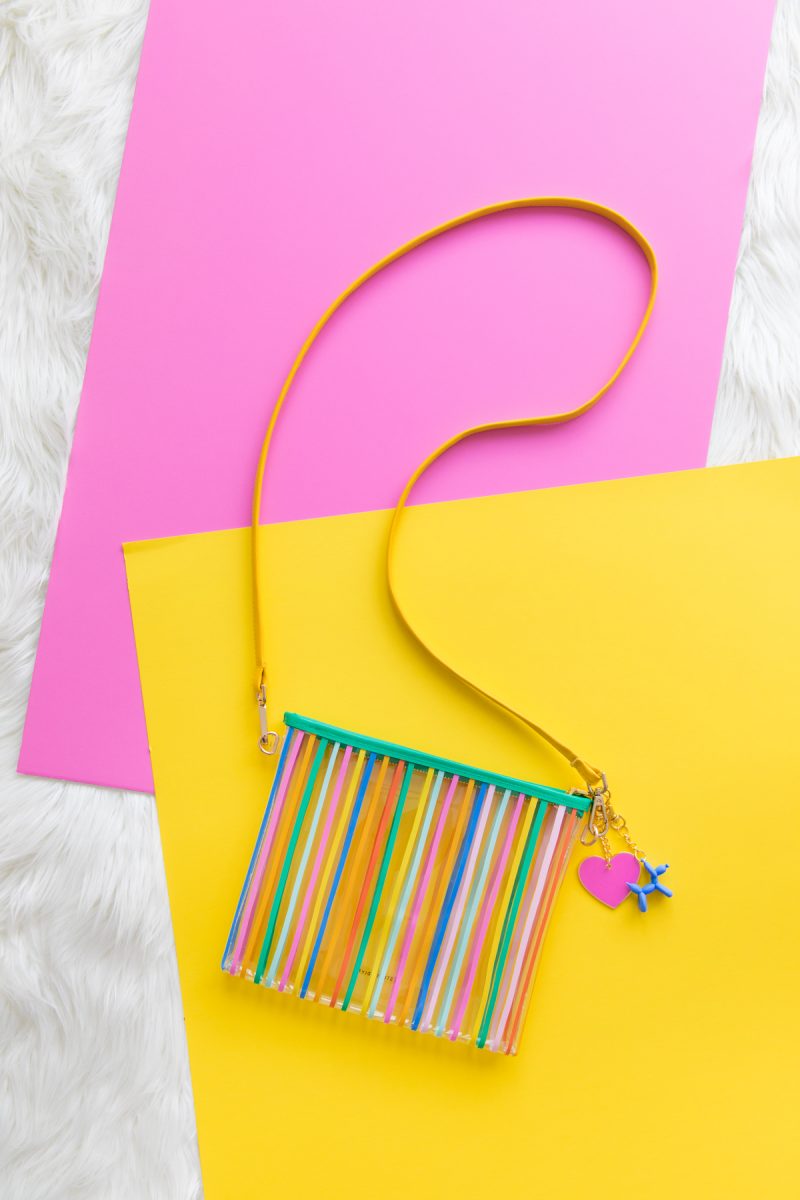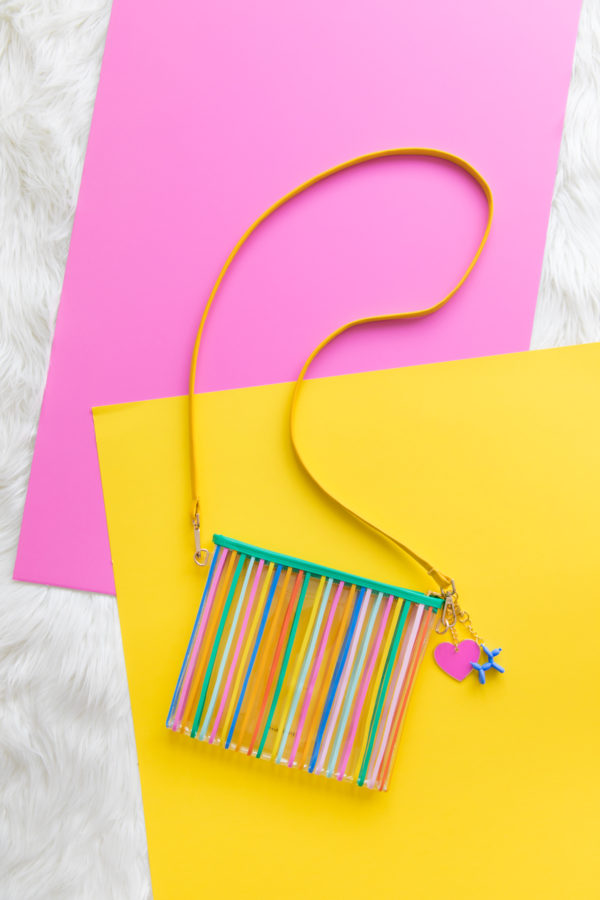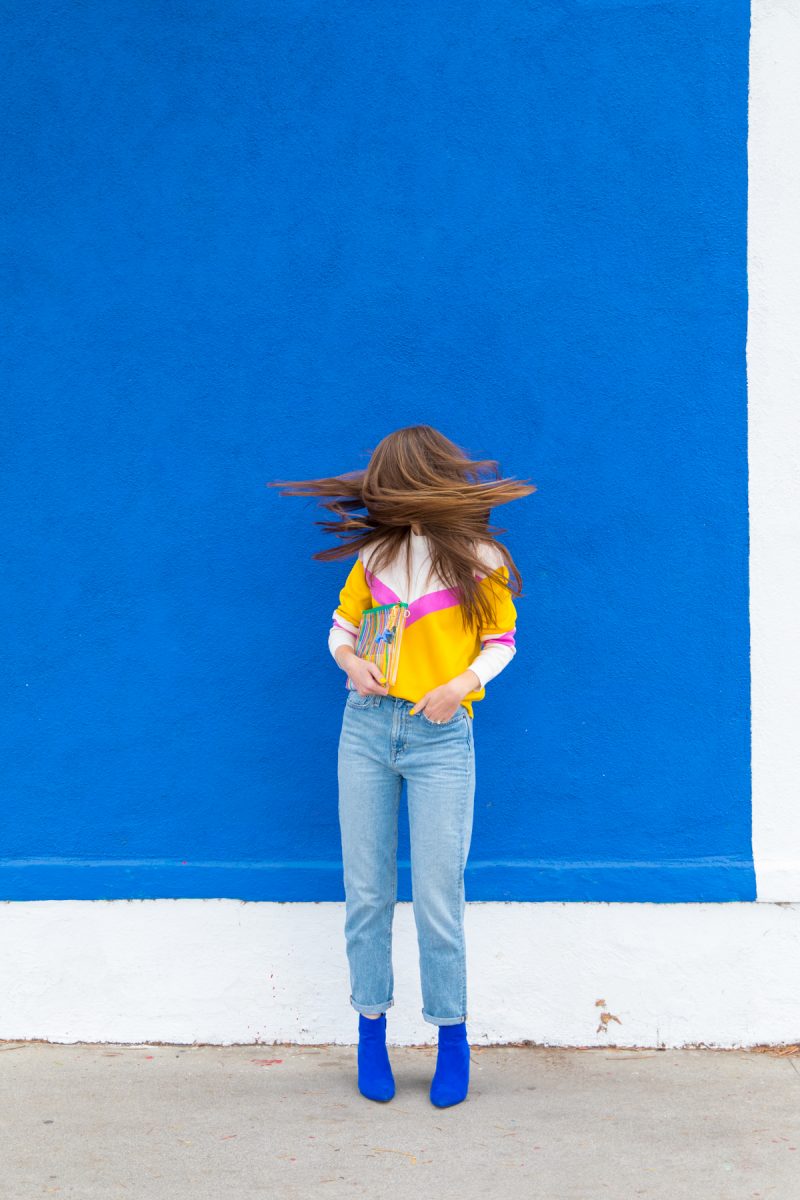 Photos by Jeff Mindell
Current subscribers! Be sure to head to your shop account and add your keychains, tee, straps and wallets before January 20th!
Wanna join the fam!? Here's the 411… Can't Clutch This is a subscription box where you get a new (exclusive!) clutch in the mail each month. You can choose to add on keychains, straps, pins + other fun goodies to pair with it, too. With each clutch, I hope to help you infuse a little bit of Studio DIY style into your everyday and add a little color to your wardrobe! You can join the party right here!
Outfit Sources:
Yellow Coat | "Nothing But Fun" Tee | White Pants | Blue Boots from ASOS (Similar)
Red-Orange Oversized Sweater | Jeans from Nordstrom (Similar) | Pink Heels from Zara
Yellow and Pink Chevron Sweater | Jeans | Blue Boots from ASOS (Similar)