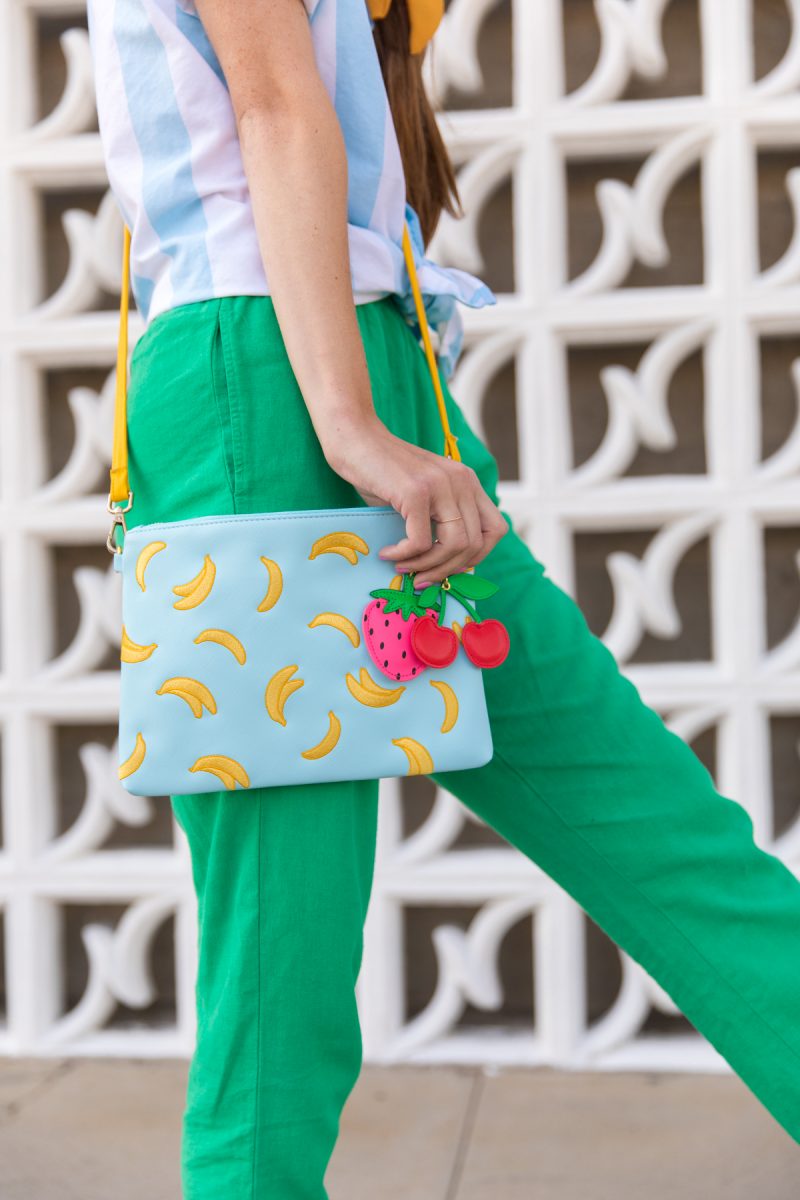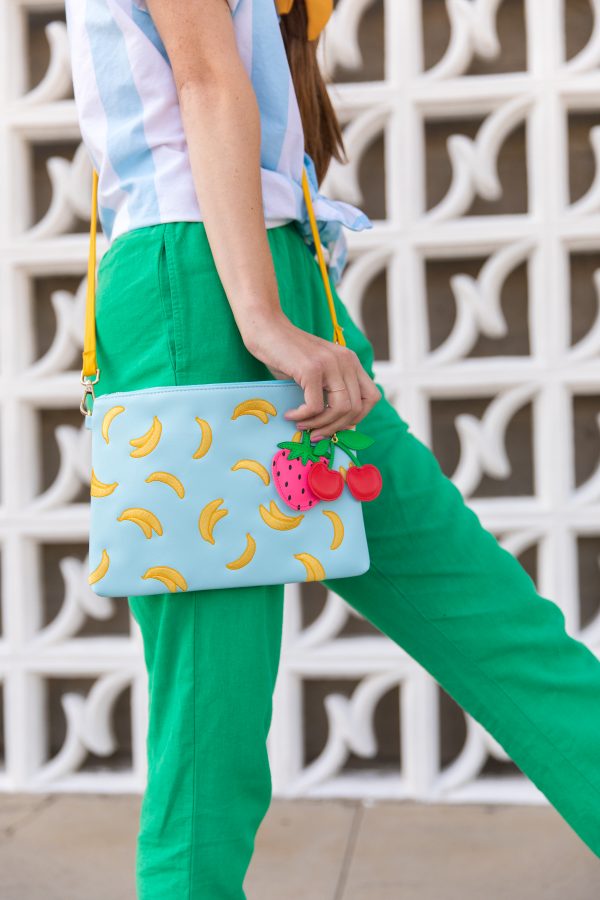 This clutch is BANANAS!!!! Literally!!! Summer is around the corner so we had to bring back our favorite reoccurring theme around these parts, FRUIT!!! Bananas have been consistently requested, so here we are delivering with a banana clutch! Ha!!
Last year, we did a watermelon with a pineapple and an orange slice keychain and I wanted all of them to kind of be interchangeable so this year, we went with a banana print and then two NEW puffy fruit keychains!! Basically, you can build an entire fruit salad of flair at this point!! I love how they all, especially those yellow bananas, pop against the pastel blue color and it just feels so perfectly summer!!!! Hope you love it as much as I do!! I know we are on waitlist right now, but if you hop on it, we're working on getting people off the list ASAP so the sooner the better. Some may get this clutch (we'll know after they start shipping!) and if not, you'll be first in line for the next available one!! Click here to join!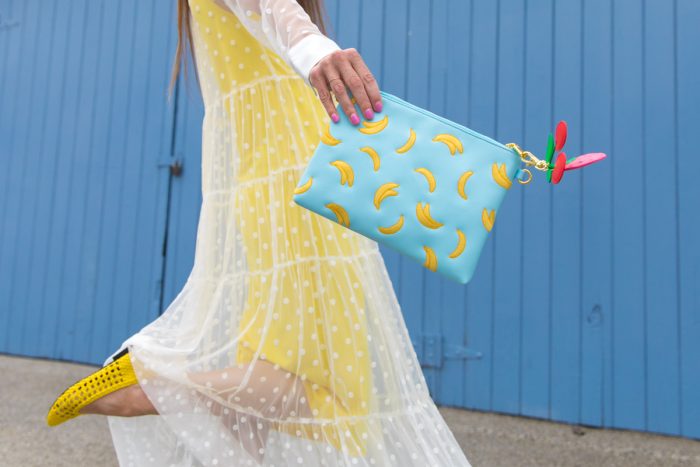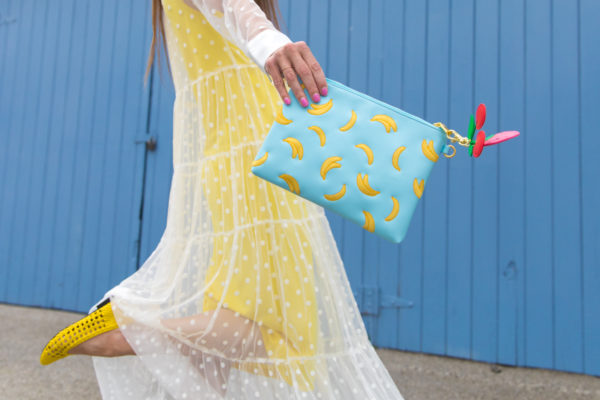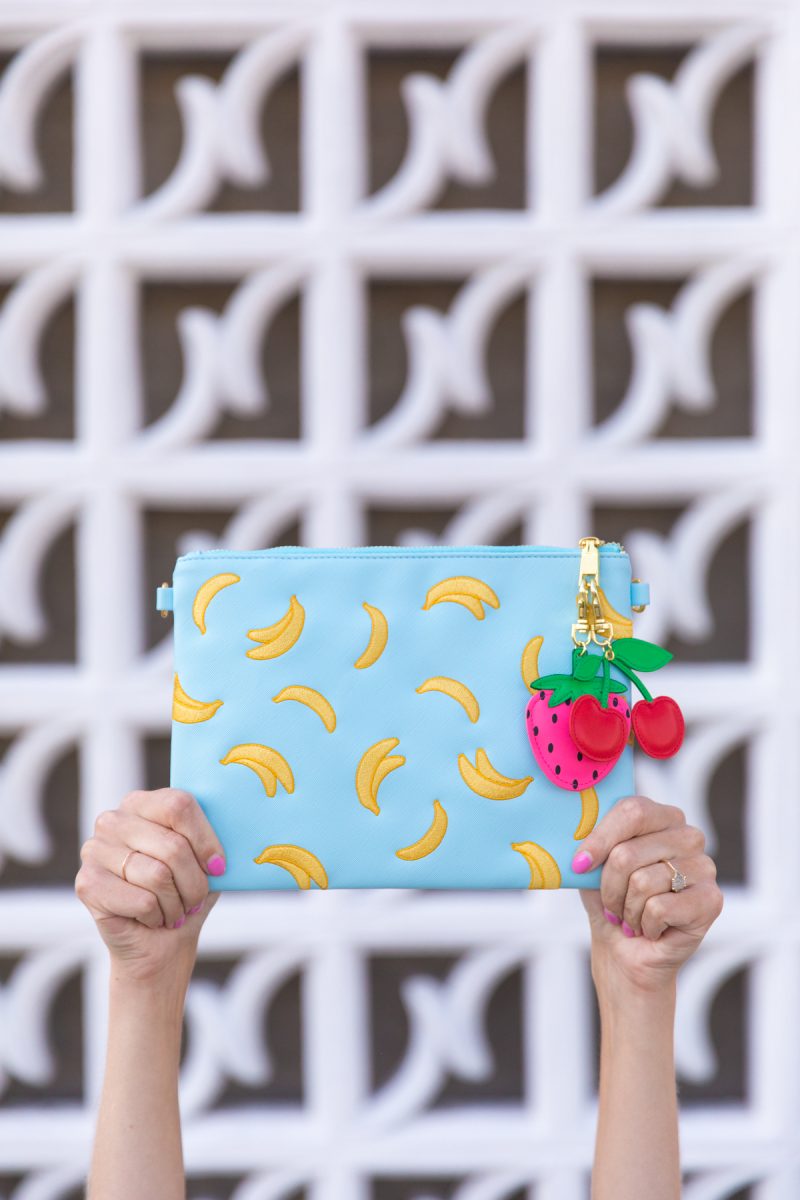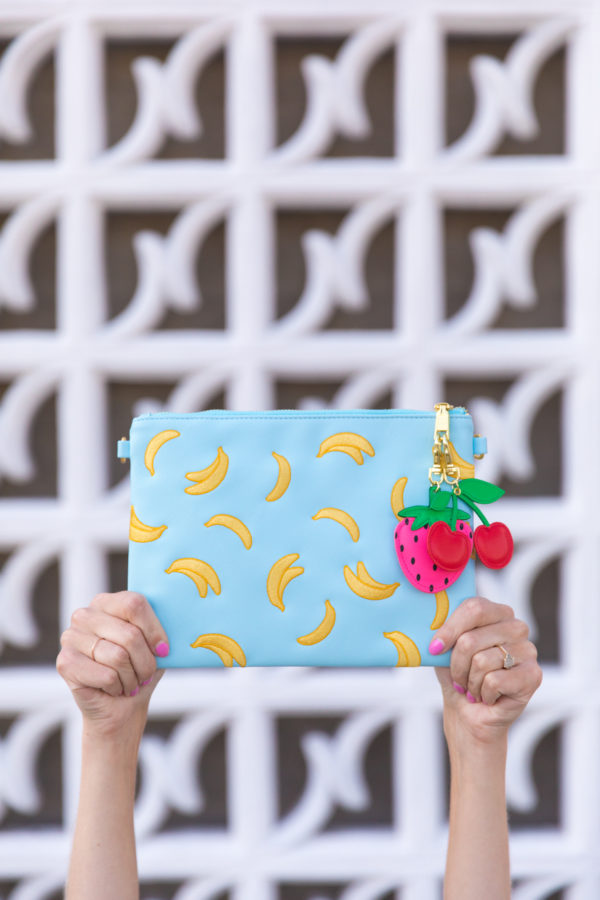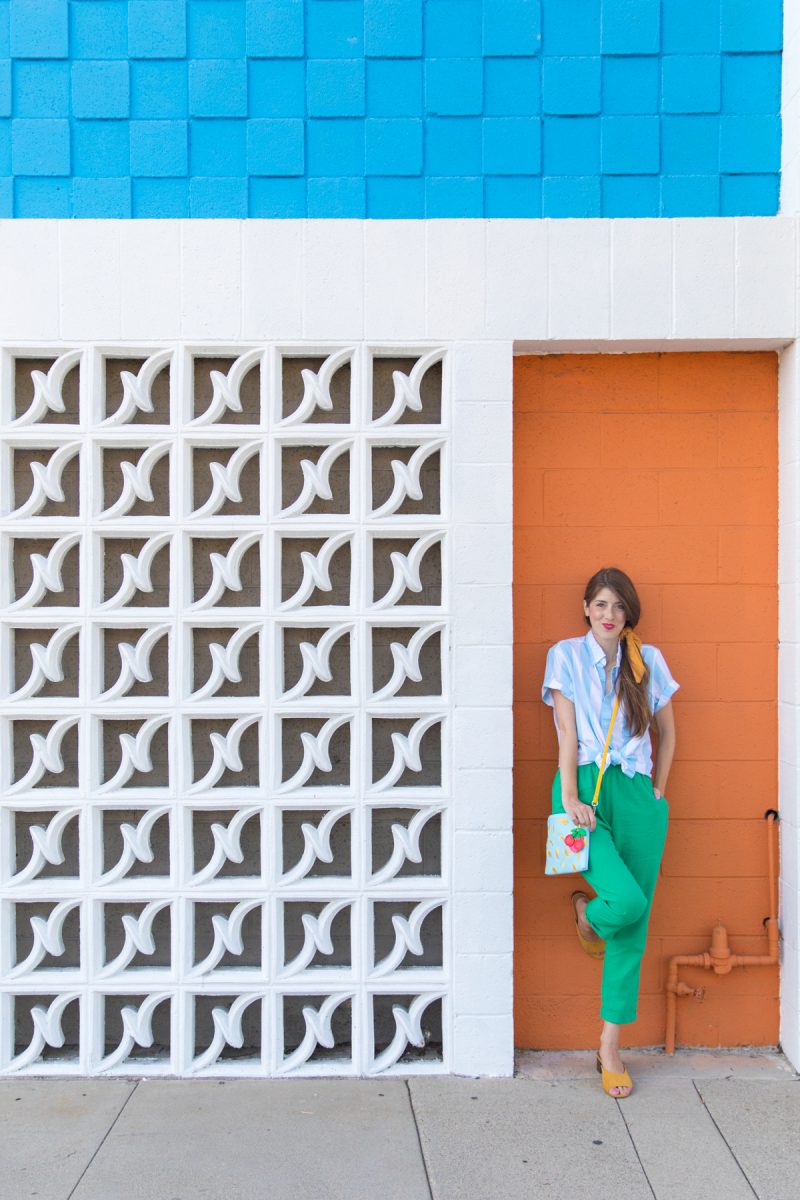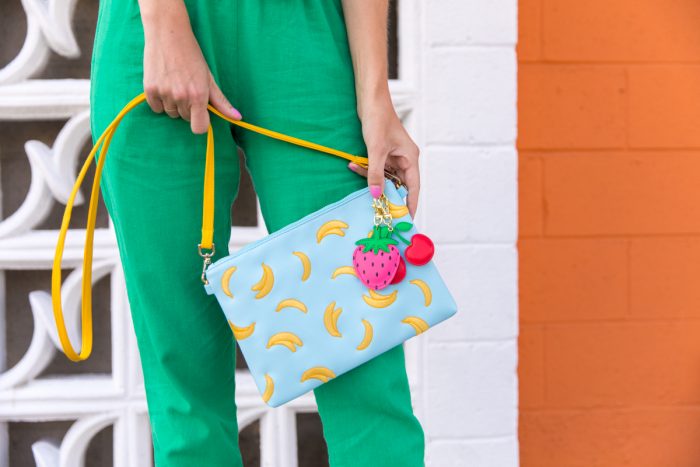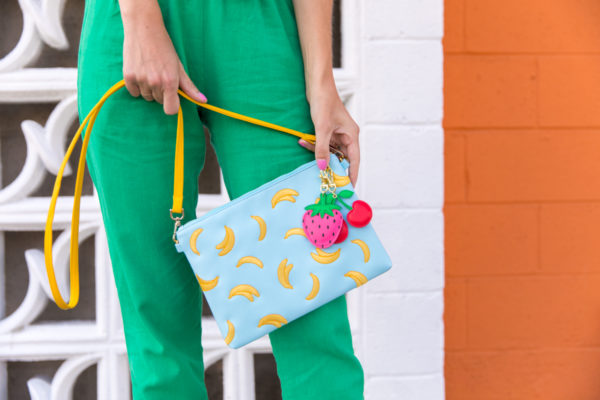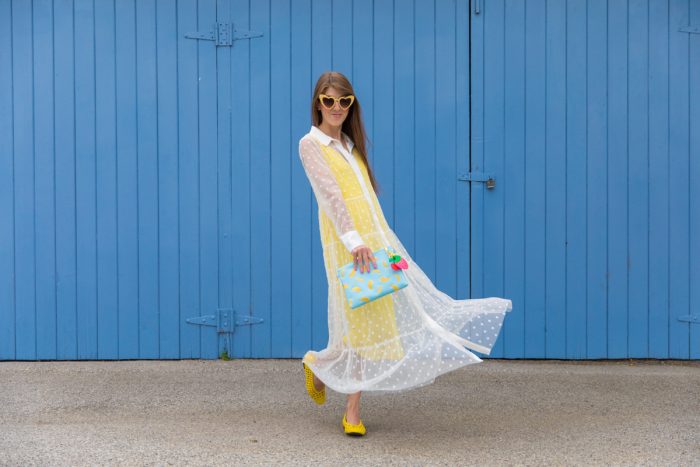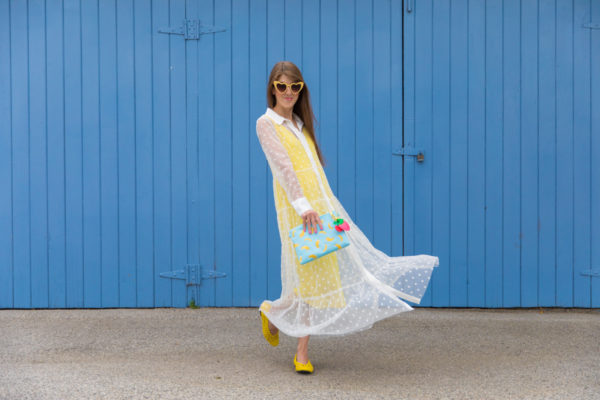 Photos by Jeff Mindell
If you're already a subscriber, be sure to head to your shop account and add your keychains, straps and wallets before May 20th! *PLEASE NOTE* We have recently transitioned Can't Clutch This to it's very own website, cantclutchthisshop.com! So be sure to head there and use your same log-in info to add your flair from now on!
And if you're new here and wanna join the fam… here's the deal! Can't Clutch This is a subscription box where you get a new (exclusive!) clutch in the mail each month. You can choose to add on keychains, straps, pins + other goodies to pair with it, too. My goal is to help you infuse a little bit of color into your wardrobe and fun into your every day life! We are currently on waitlist, so the best way to up your chances for joining the fun sooner than later is to hop on the list right here and grab your spot in line, before it gets too long!