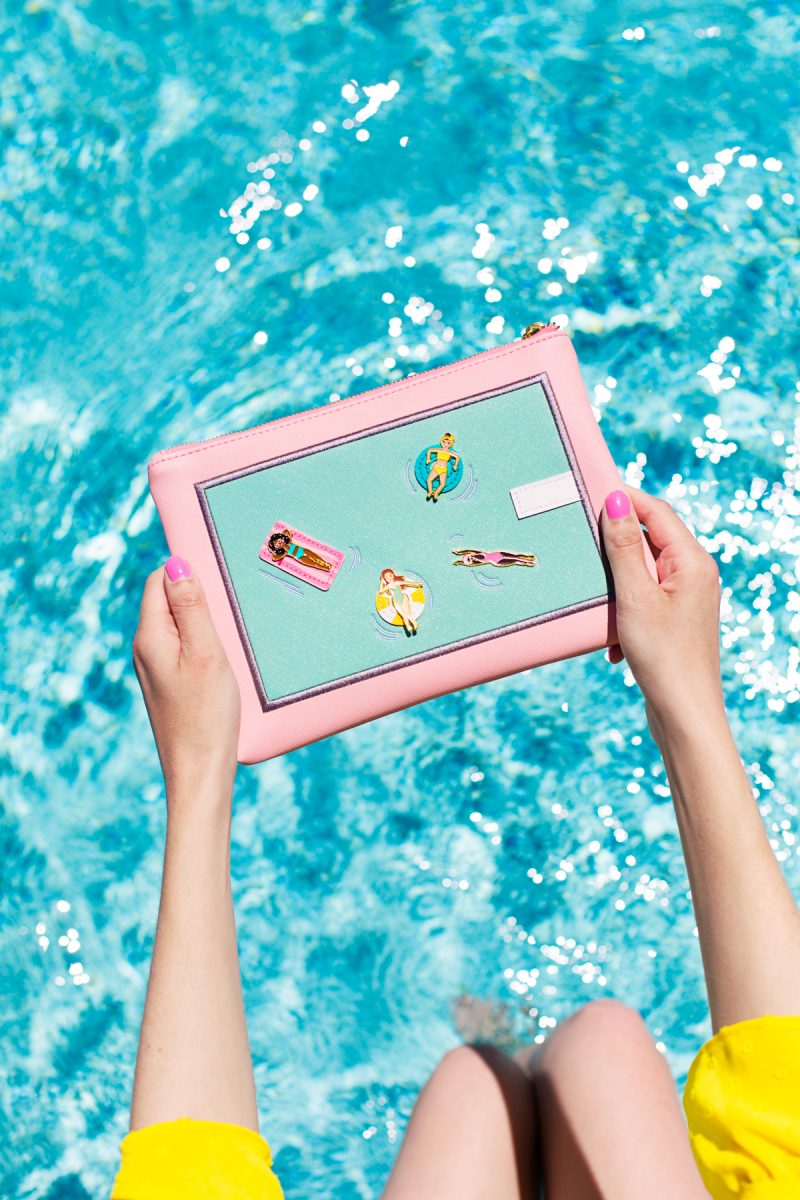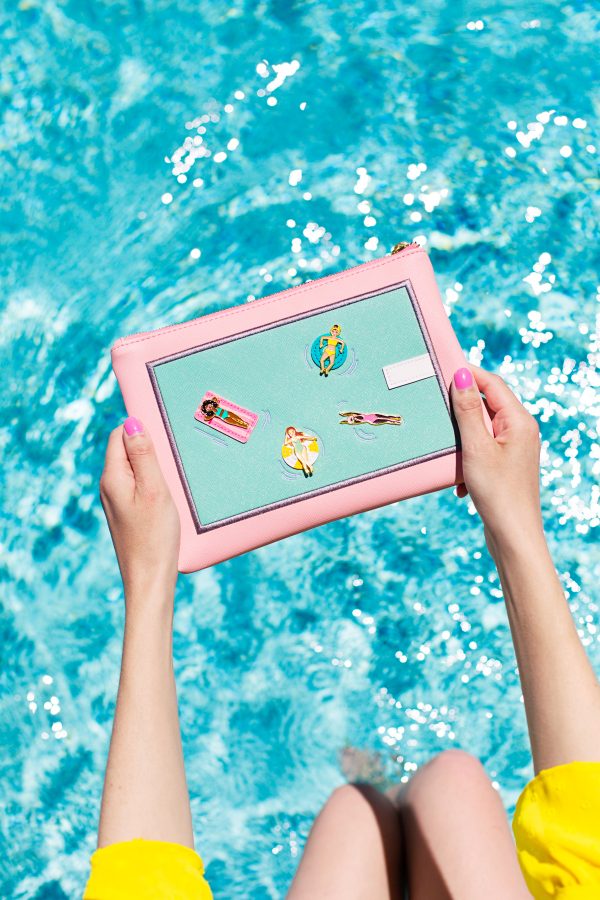 THIS CLUTCH!!! It's interactive!!!!!!! Holy cannoli. It's a pool clutch. WITH TINY PEOPLE PINS THAT YOU CAN MIX AND MATCH!!!! The people float in the floats!!! OMG.
We've never done anything like this and I just think it's SO cool. Am I allowed to say that?? Here's how it works, you guys! The clutch comes with a couple empty pool floats stitched on, similar to how the toaster pastry frosting was stitched on, which look totally cute on their won, by the way. Then, you can either grab the individual pins or get all four of 'em to fill up your floats with these cute swimming and lounging gals!!! To see a close up on all the cute pins and the clutch, watch the unboxing video below or head here to grab yours!!!!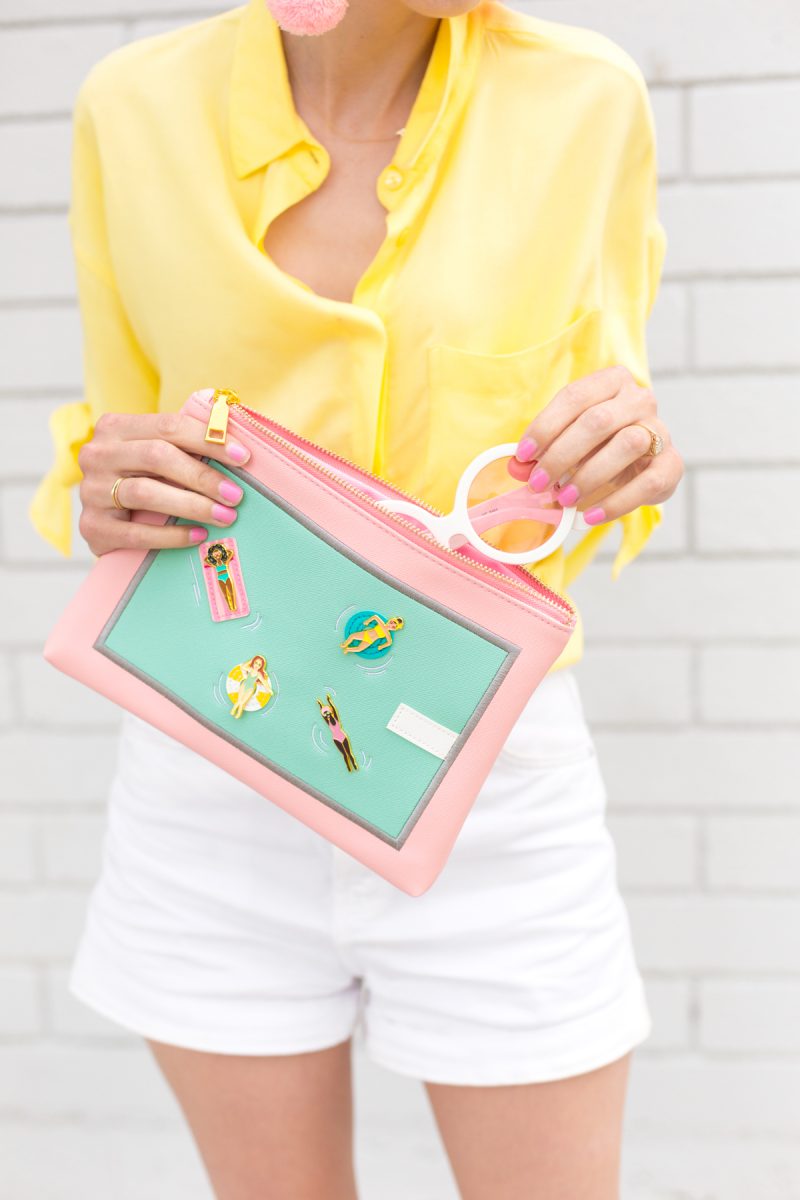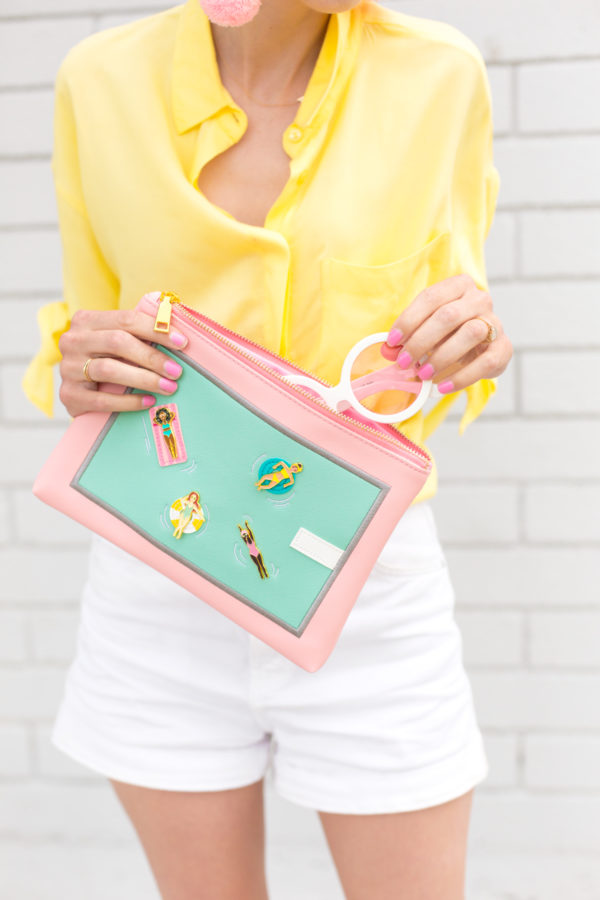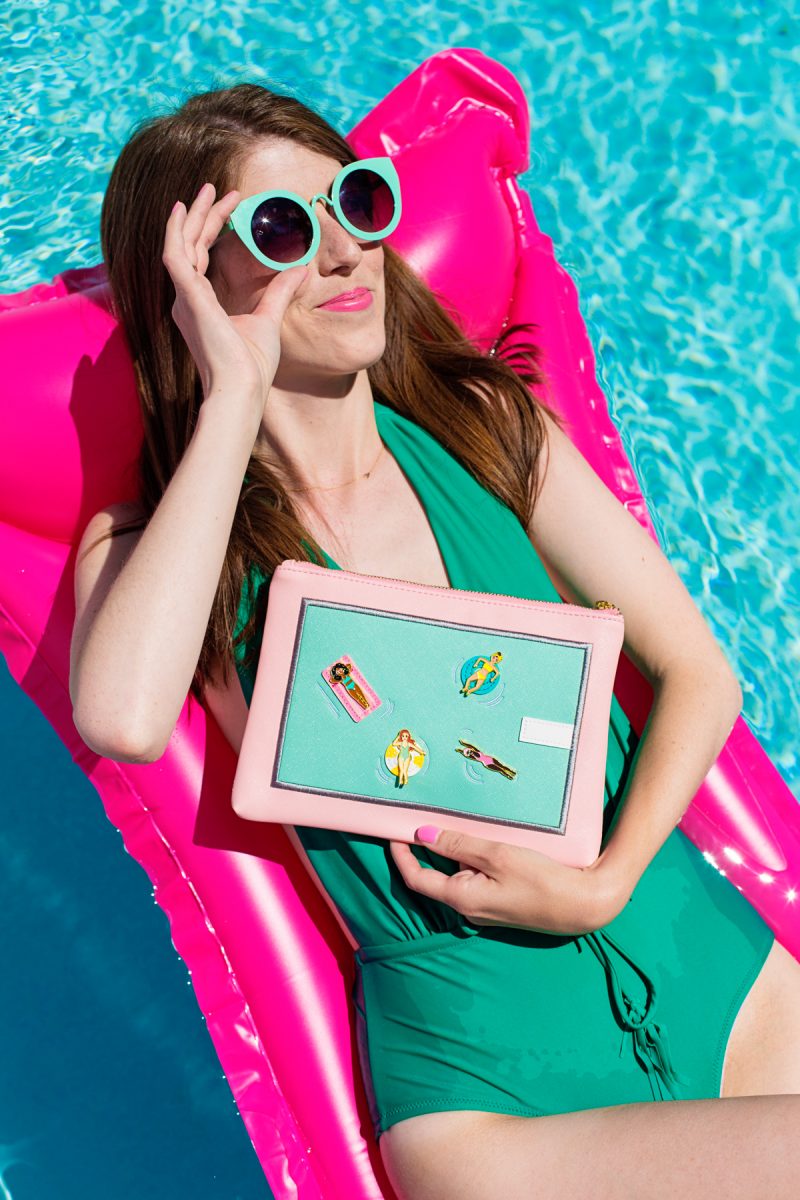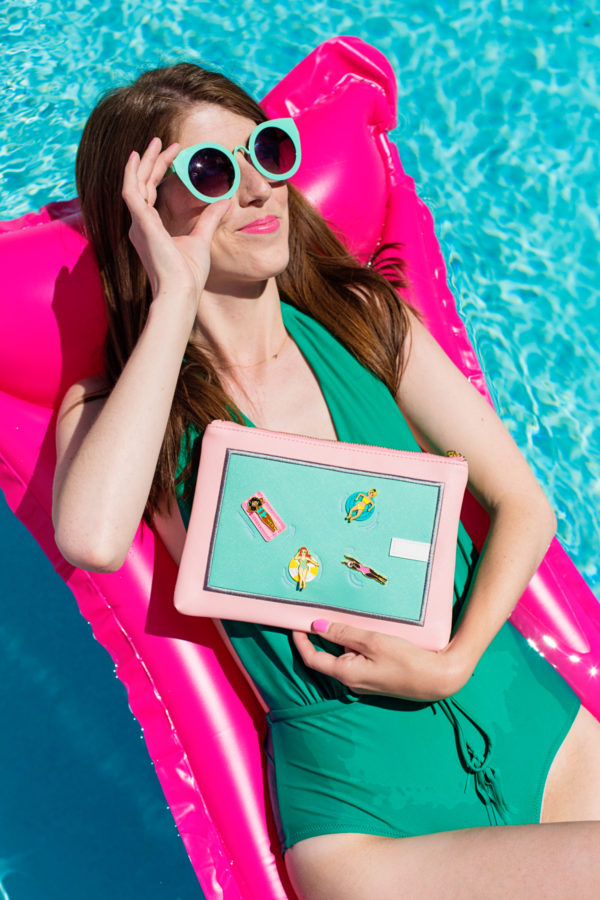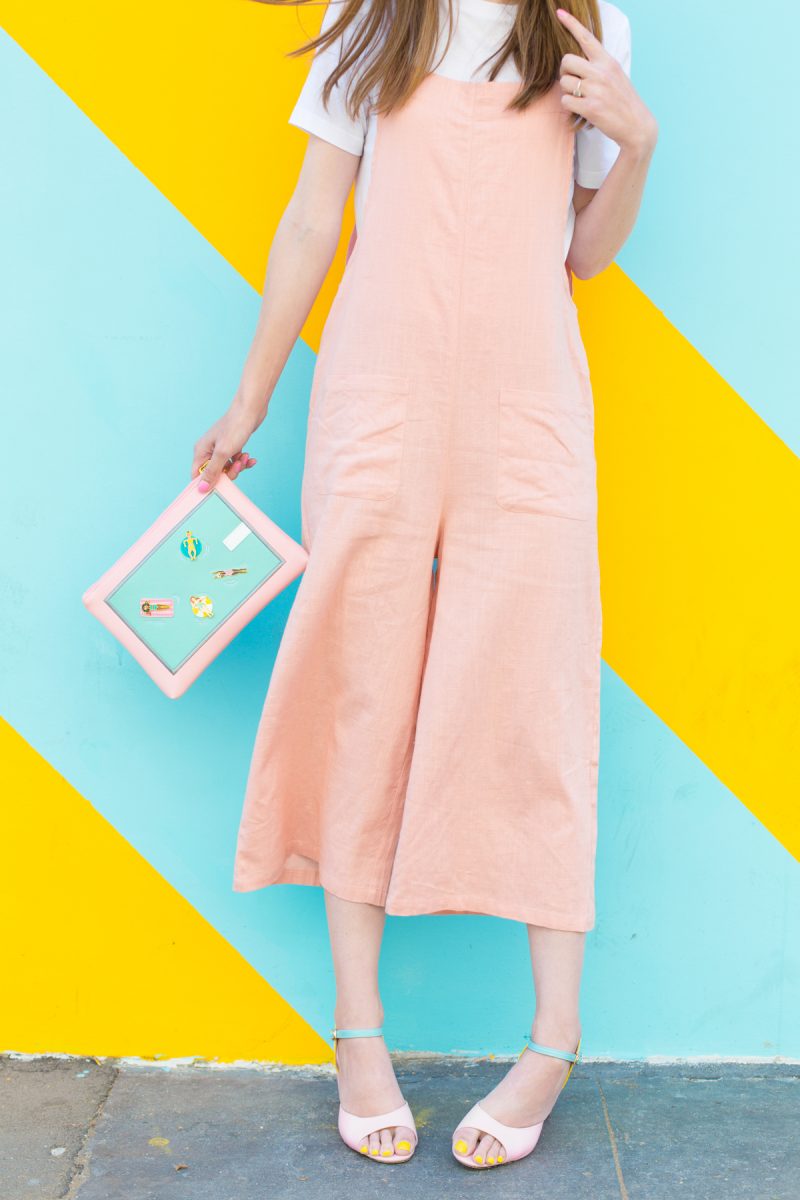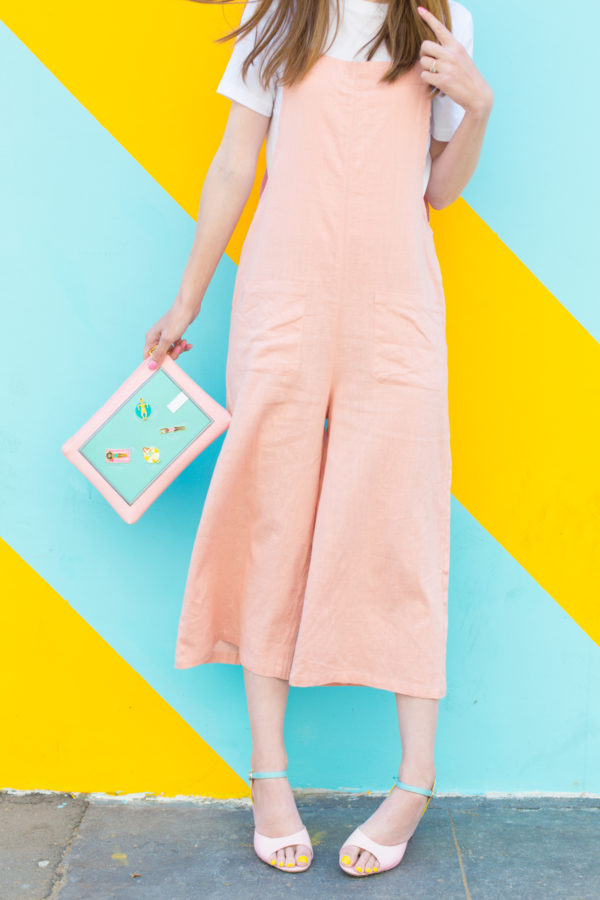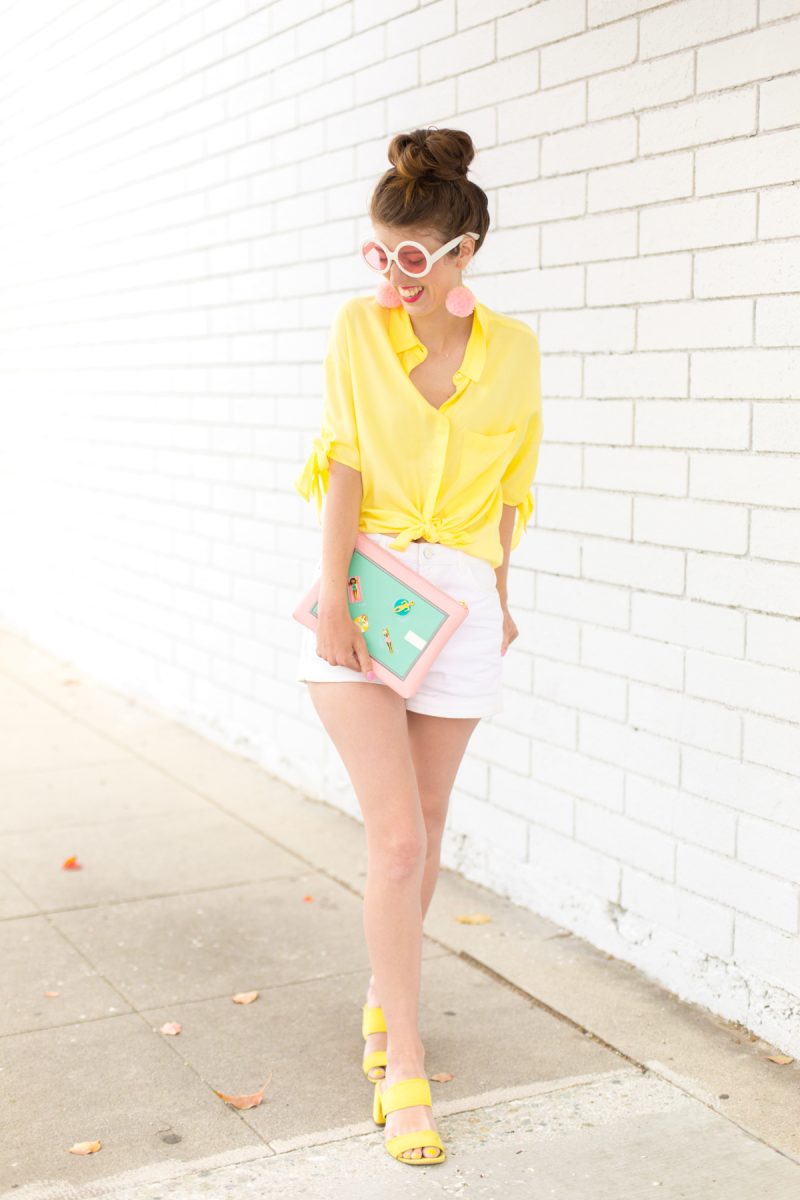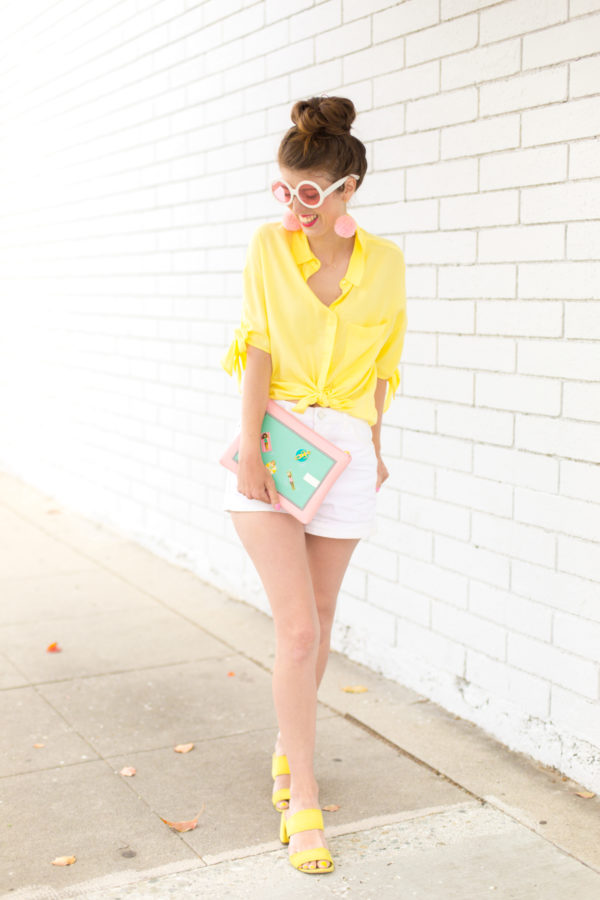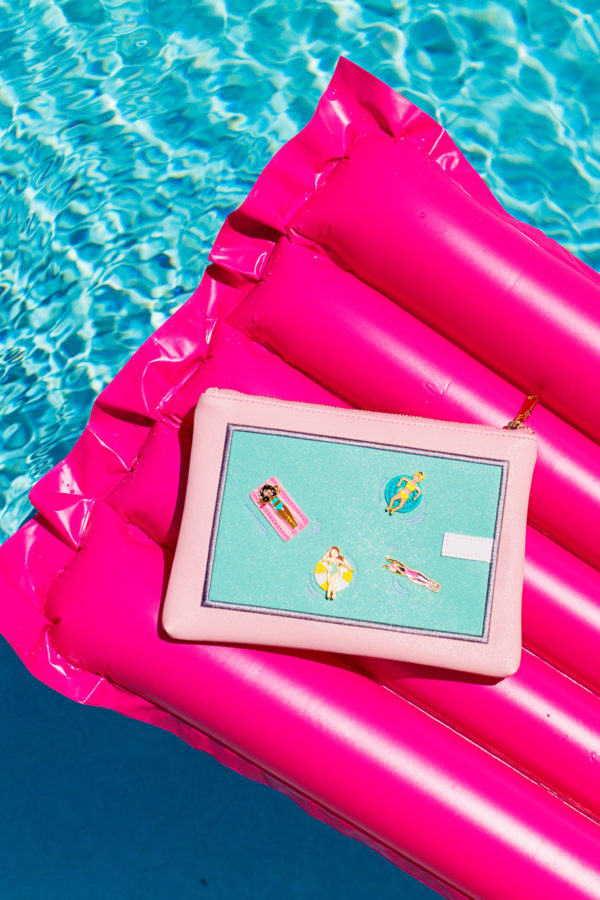 Photos by Jeff Mindell
Subscribers! Remember to head to your shop account and add your cut pins before your box ships on May 20th!
Are you new here!? Lemme tell ya about Can't Clutch This! Let me tell ya! It's a fun subscription where you get a new (exclusive!) clutch in the mail every month. You can choose to add on fun keychains, pins and accessories to pair with it, too. With each clutch, my goal is to help you infuse a little bit of Studio DIY style into your everyday and add a little color to your wardrobe! It's been so fun to hear your stories of how they have inspired you to be more bold in your day-to-day. YAY!!!