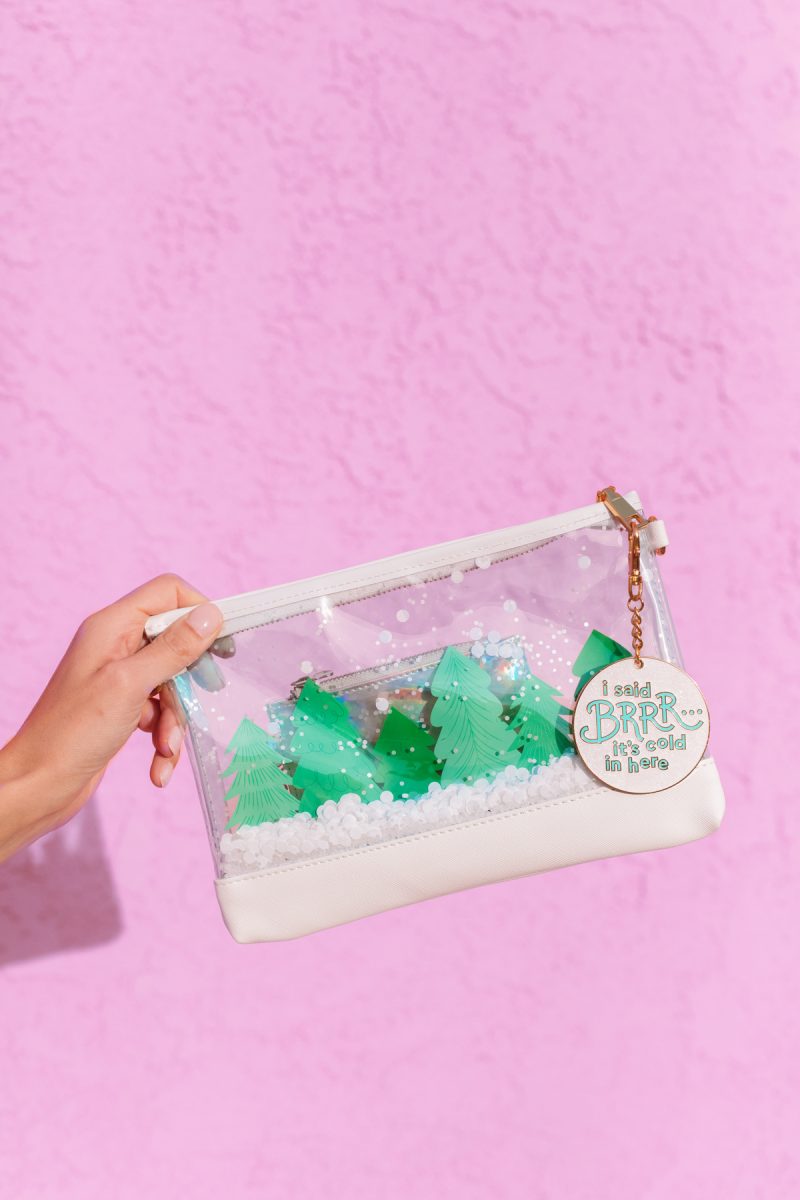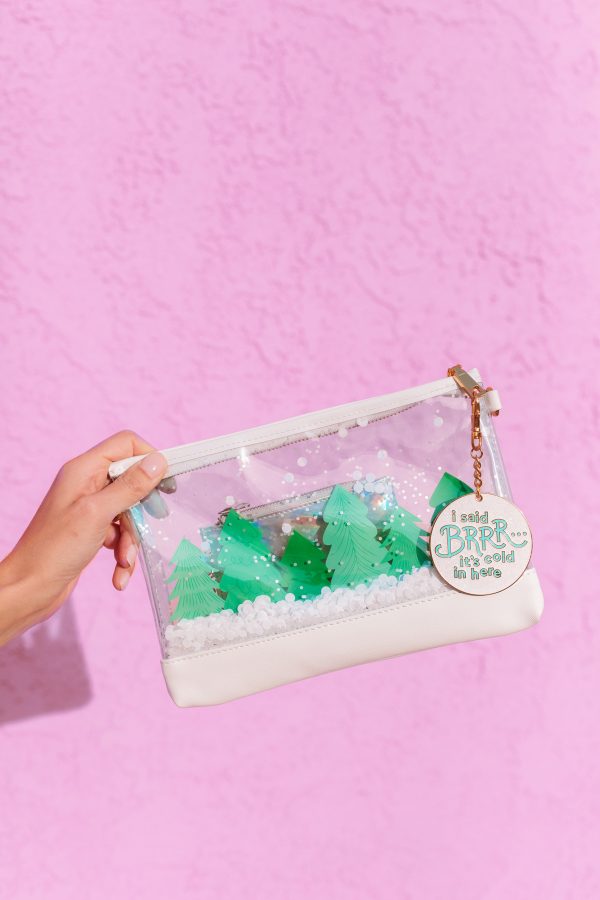 Meet November's SNOW GLOBE clutch!!! Our pool glitter clutch was such a star so we put a new spin on it and made a snow-y version!!! Filled with sequins and glitter (but no liquid this time!) that float and move around amongst a whole backdrop of trees, it's like the perfect winter-y wonderland… in a clutch!!!
I love that this clutch can work for the holidays but also through the whole winter season! And take a peek at that flair!!! Finally had the opportunity for this keychain I'd been wanting to do forEVER, and the little snow globe pin has a snowman wearing heart sunnies in it!!! Watch the video below for more or you can go grab yours right here!!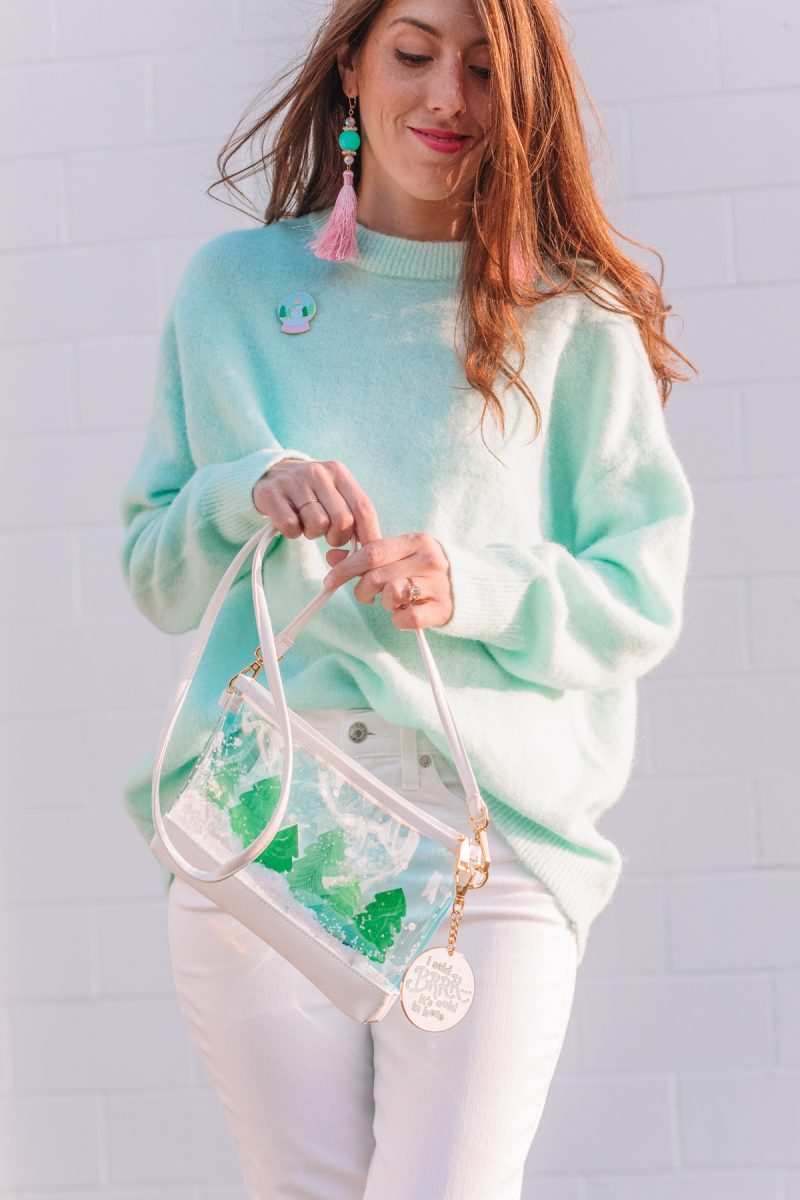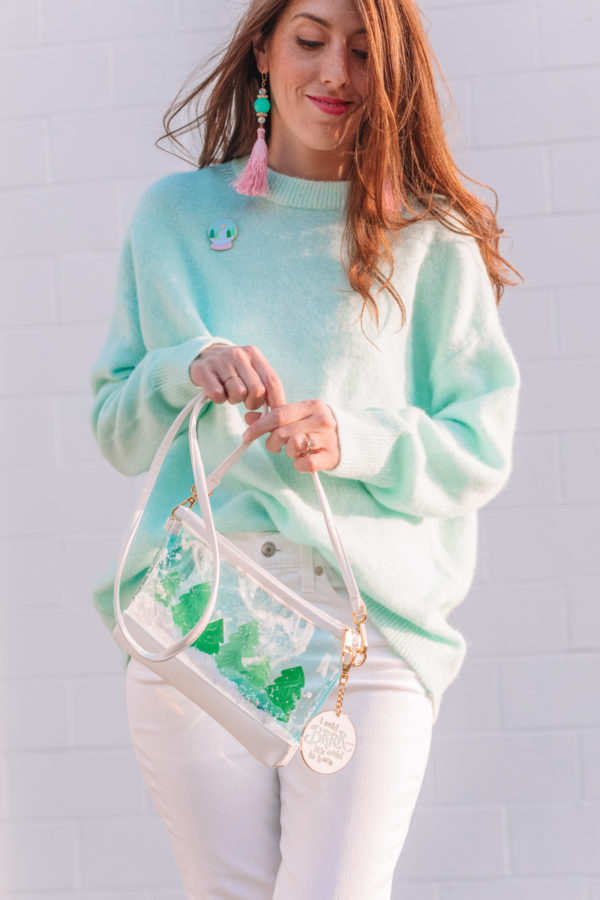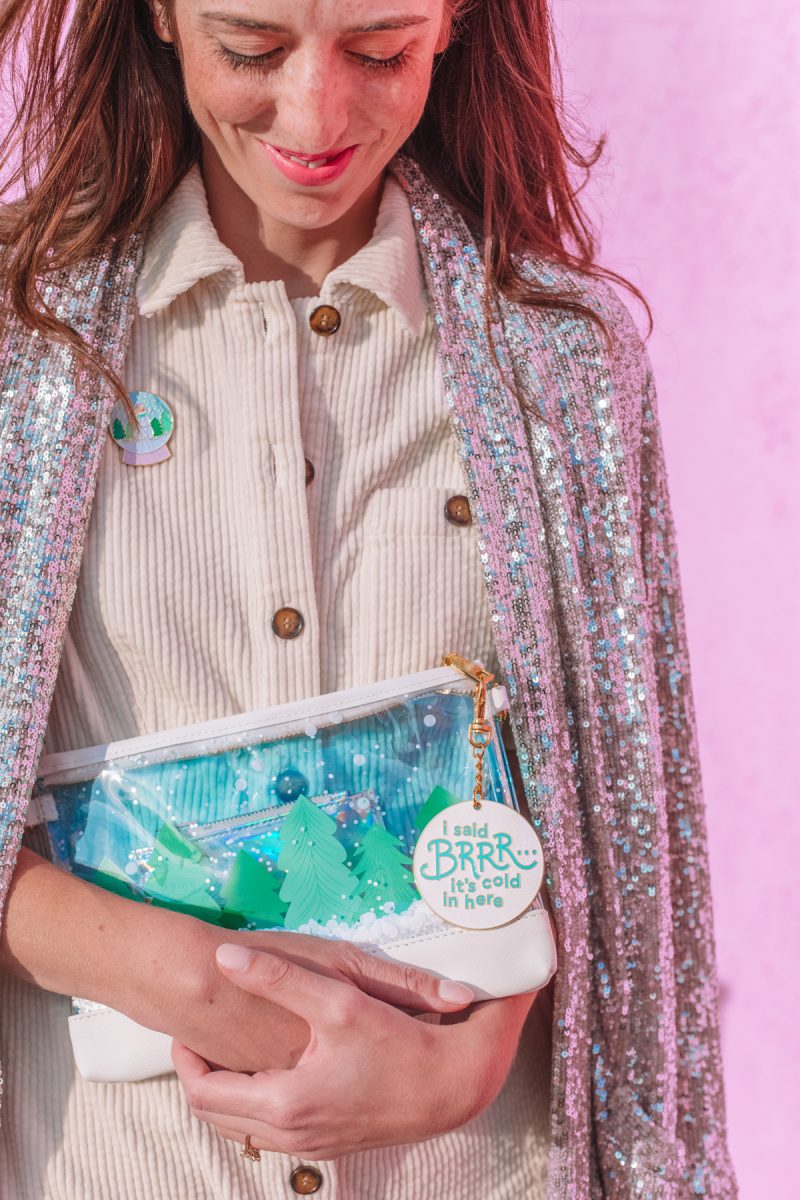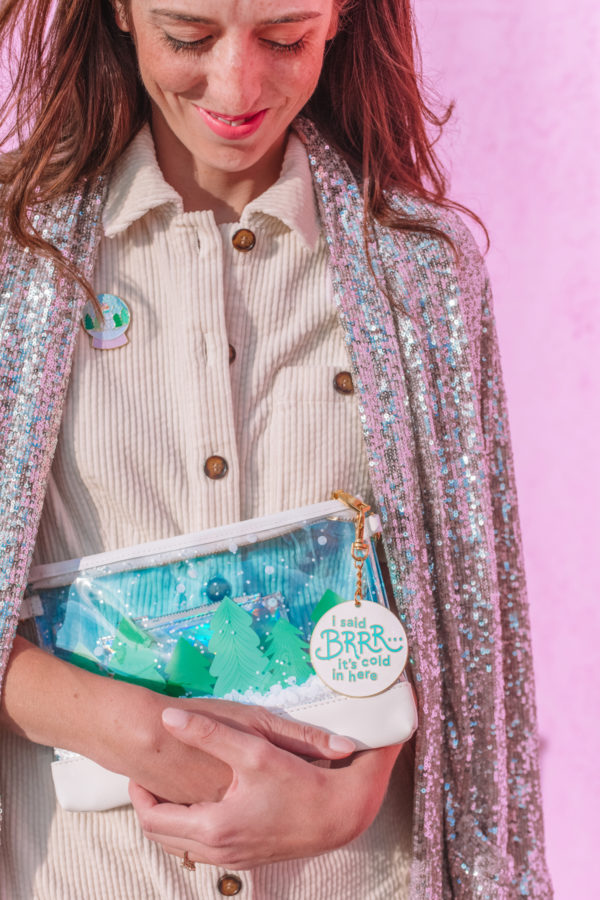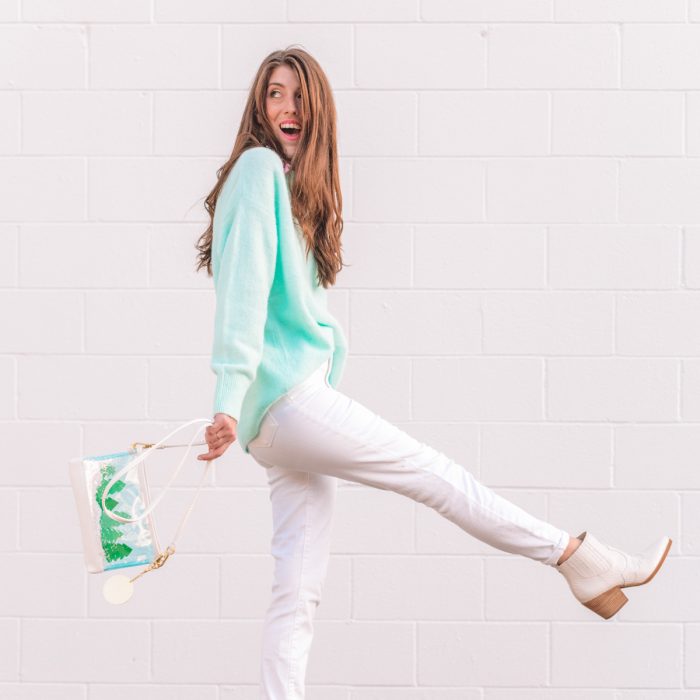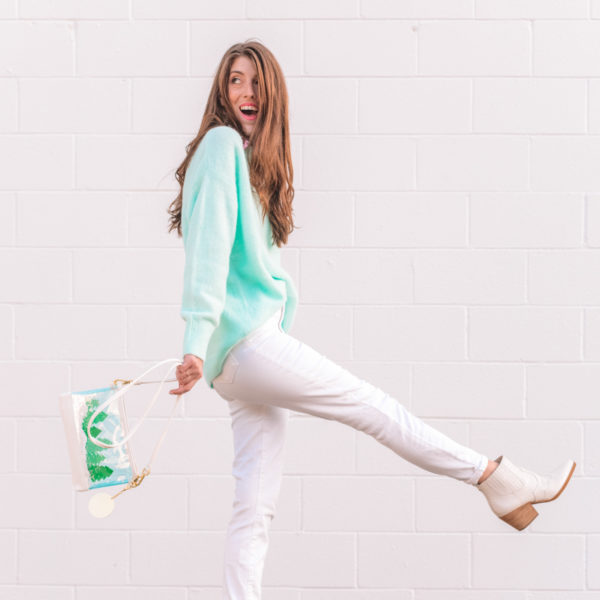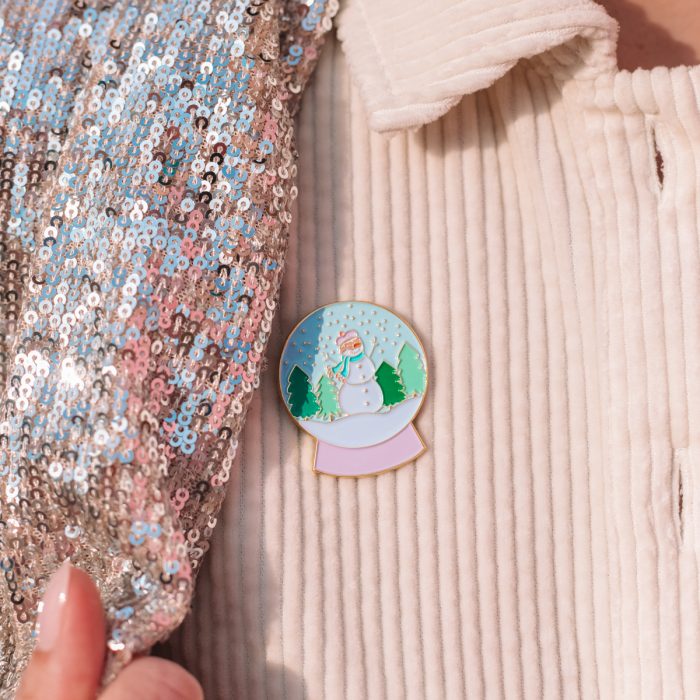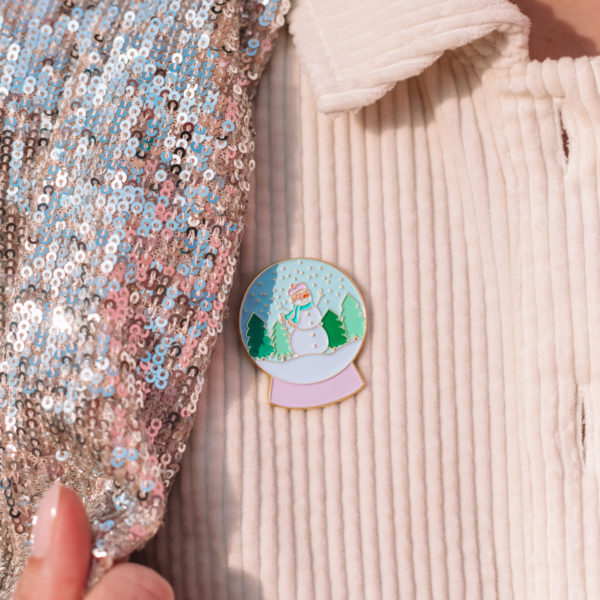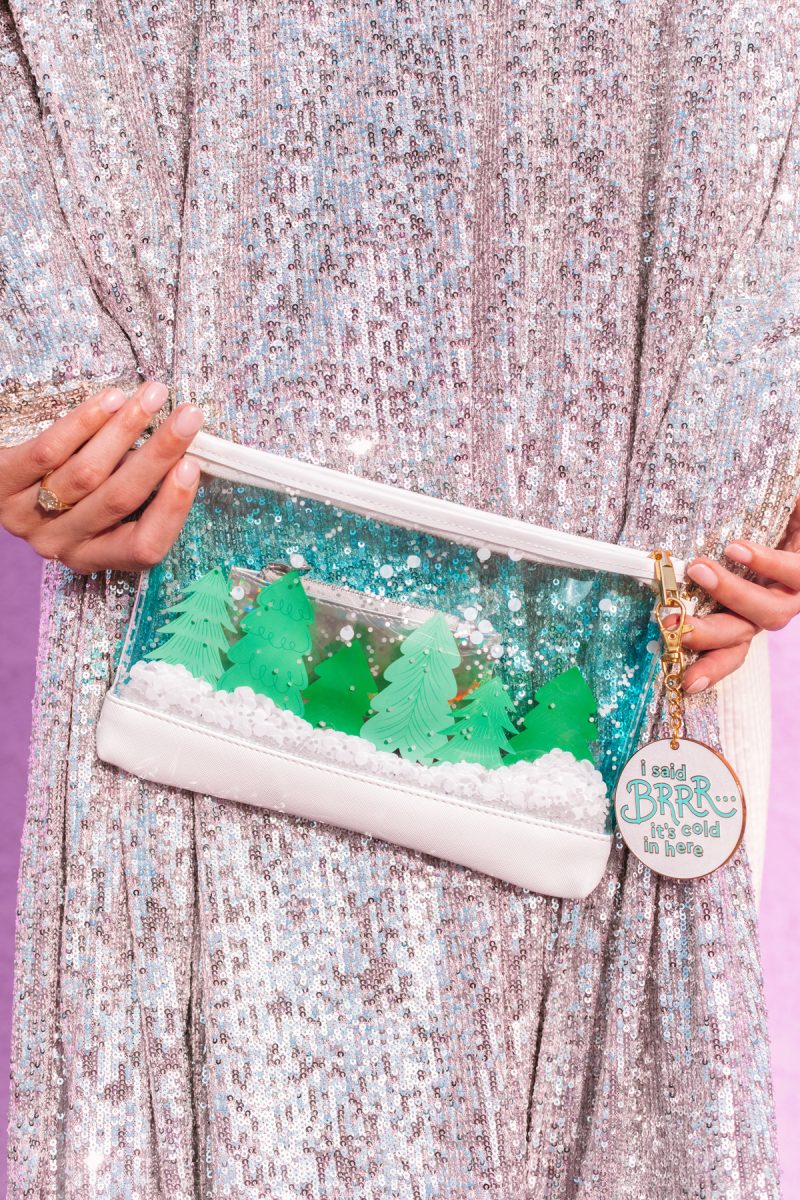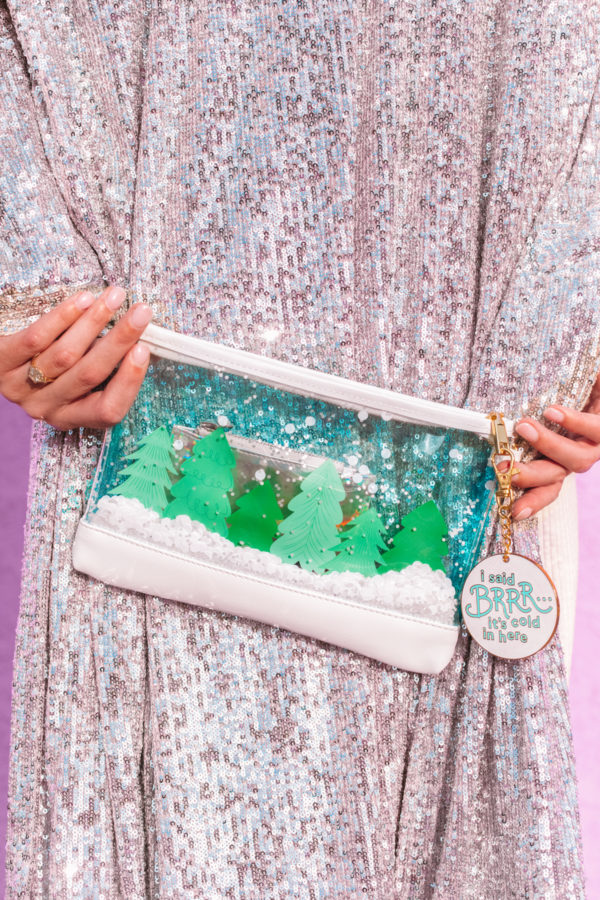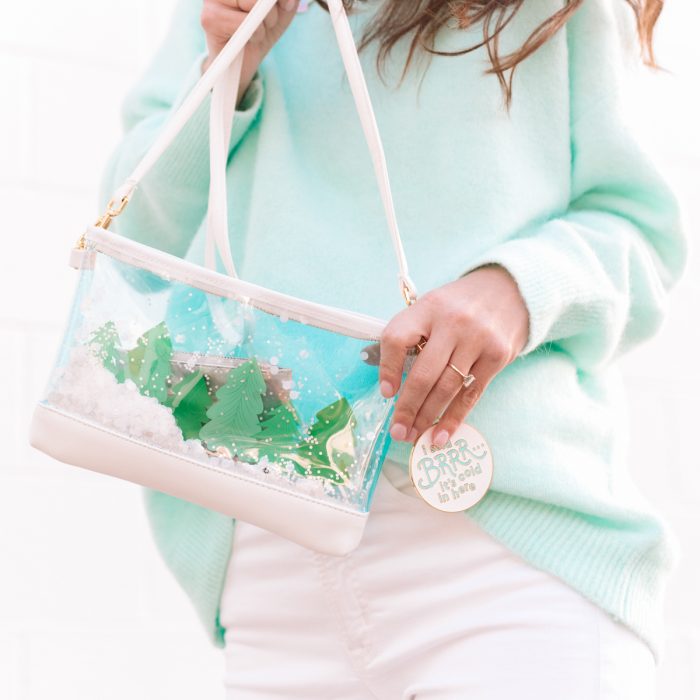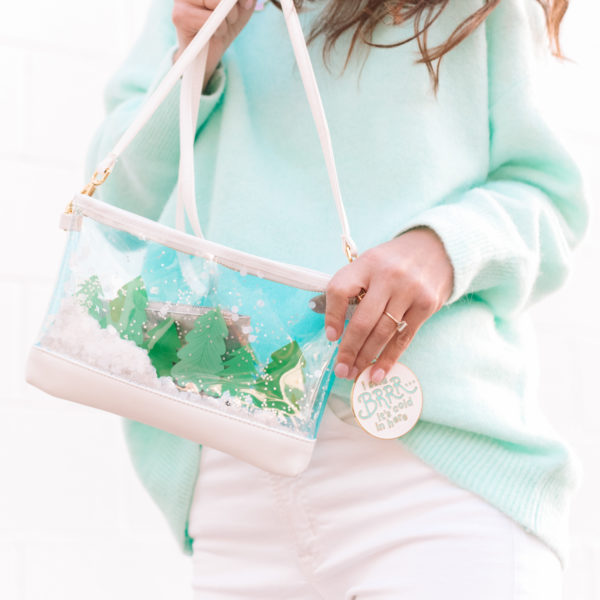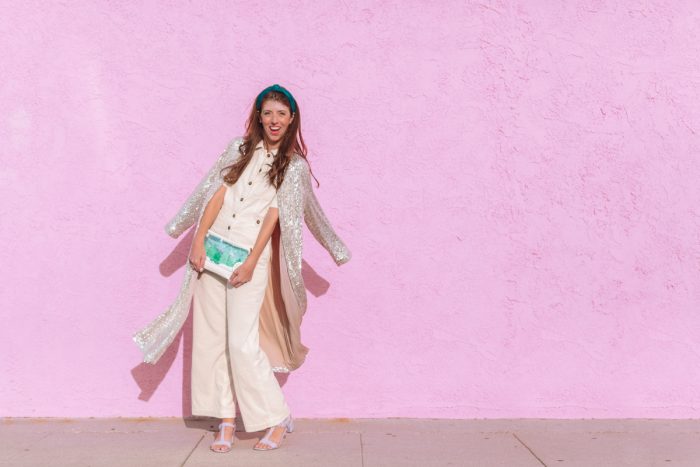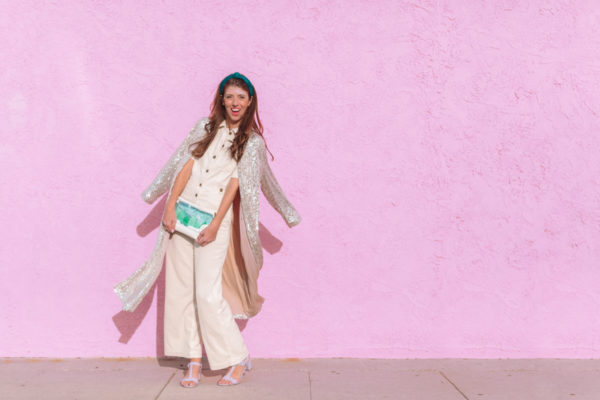 Photos by Jeff Mindell
Subscribers, don't forget to head to your shop account and add your keychains, straps and wallets before November 20th!
If you're new here, let me give you the full scoop! Can't Clutch This is a subscription box where you get a new (exclusive!) clutch in the mail each month. You can choose to add on keychains, straps, pins + other goodies to pair with it, too. My goal is to help you infuse a little bit of color into your wardrobe and fun into your every day life! I design them to not only be used as clutches, but as travel companions, inserts for your diaper bag, organizers for your work bag, craft supply storage, makeup bags and SOOO MUCH more. It's such a fun community to be a part of, come join the fam!!