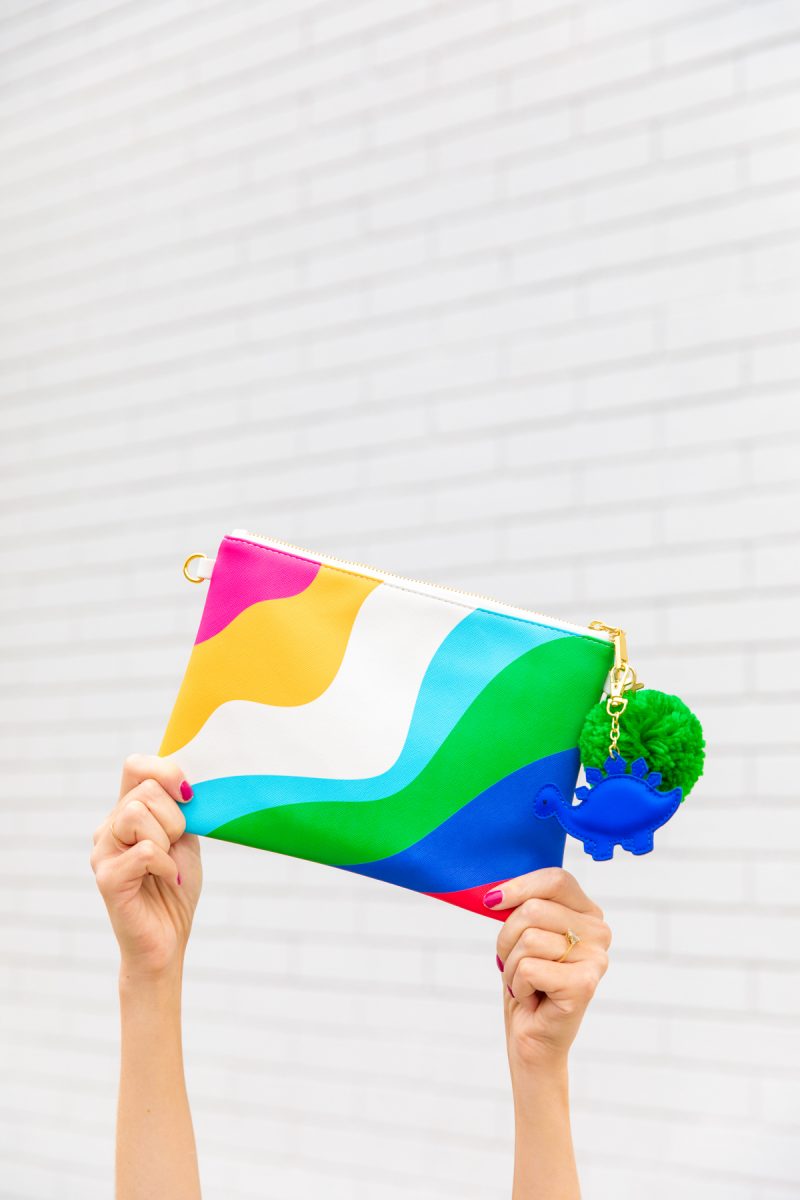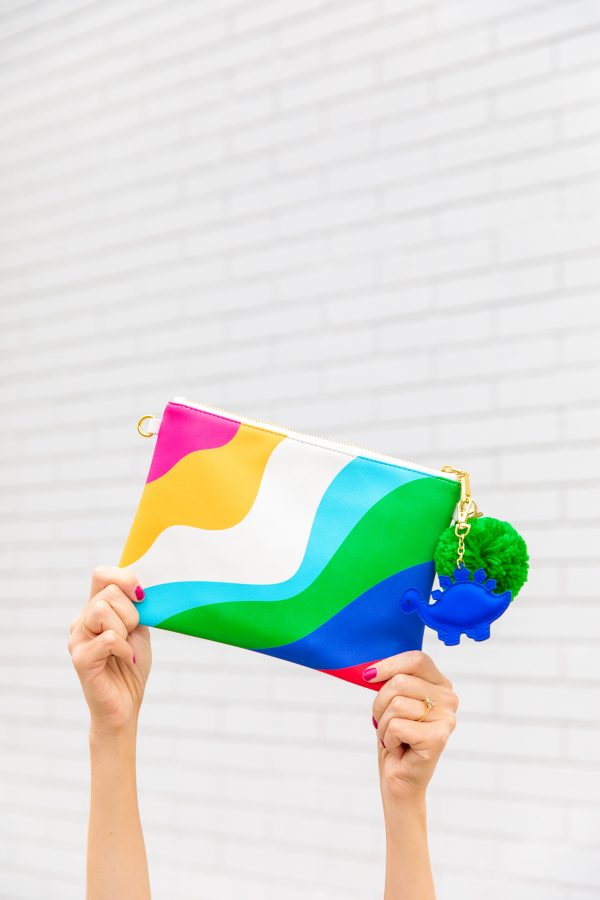 Say hello to September's clutch!!! This month we pulled a little inspo from retro prints and paired it with punchy colors and a graphic vibe to create what I've dubbed the retro wave clutch!! I wanted this clutch to quite literally carry you through the whole year, featuring some amazing jewel-y colors, but also bright white and a fun stripe of aqua blue!
It will look SO good with monochromatic outfits, color blocked looks and with all sorts of patterns, too. I LOVE how it turned out! And we haven't even talked about the dinosaur keychain yet!!! He's puffy and SO cute and paired perfectly with the graphic direction I wanted to take this month's theme. Watch the video below to see him, the pom pom keychain and the clutch in action or click here to learn more about all three!!!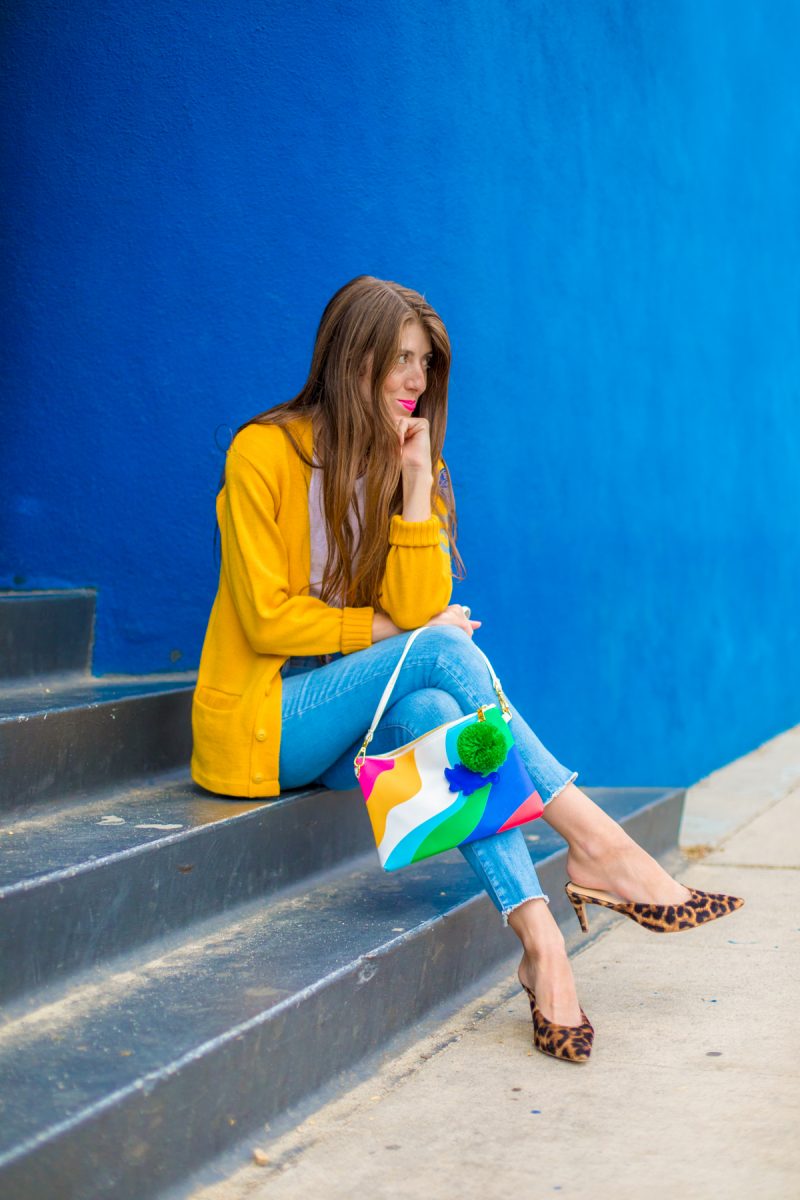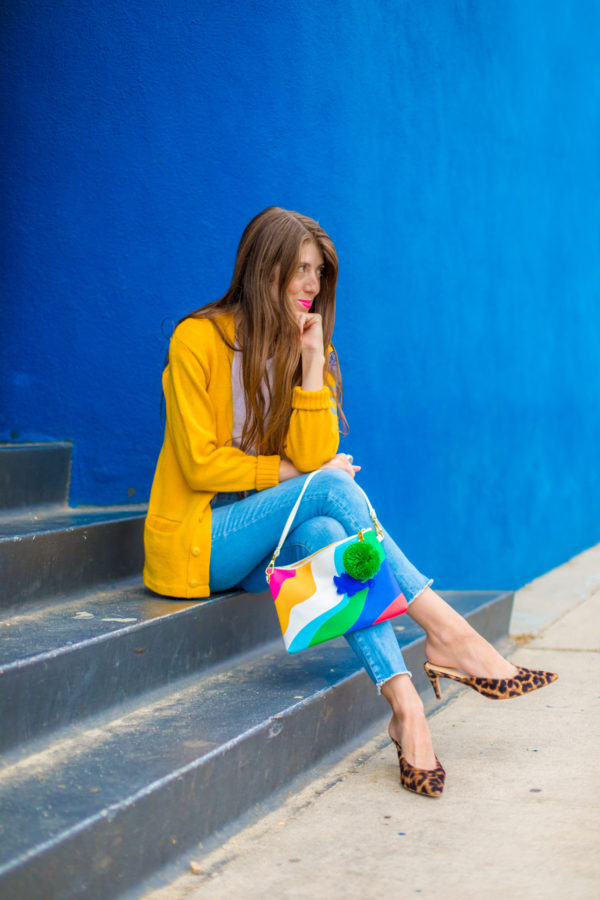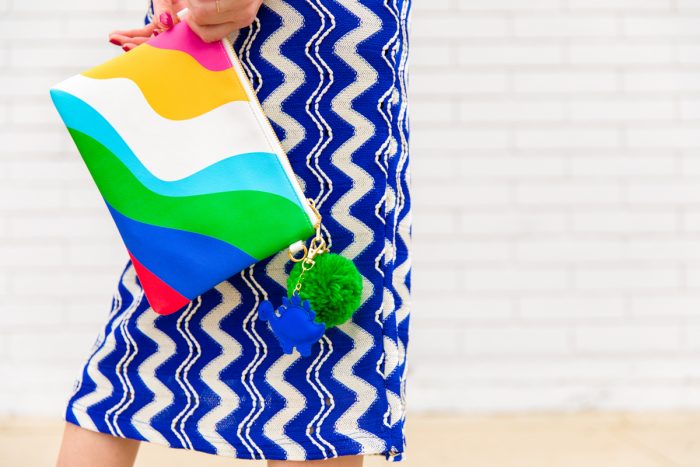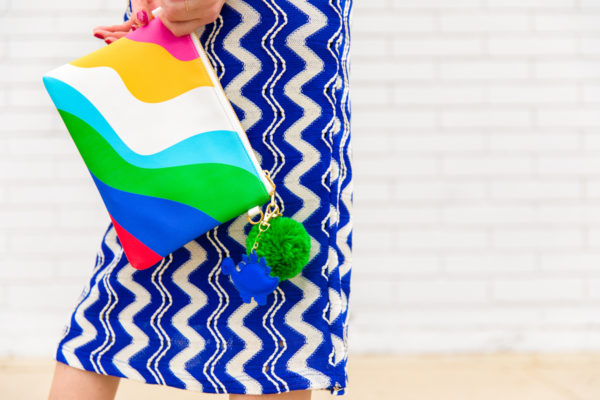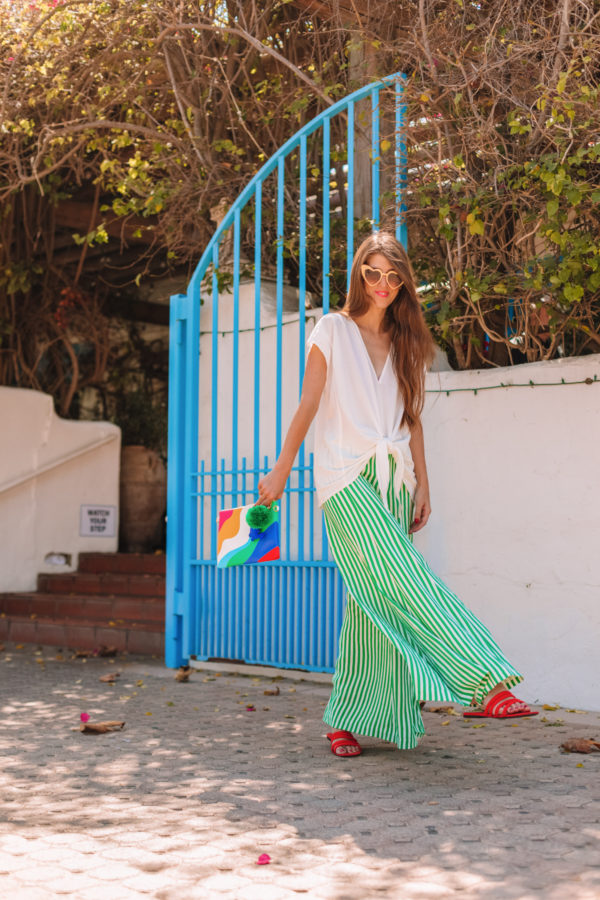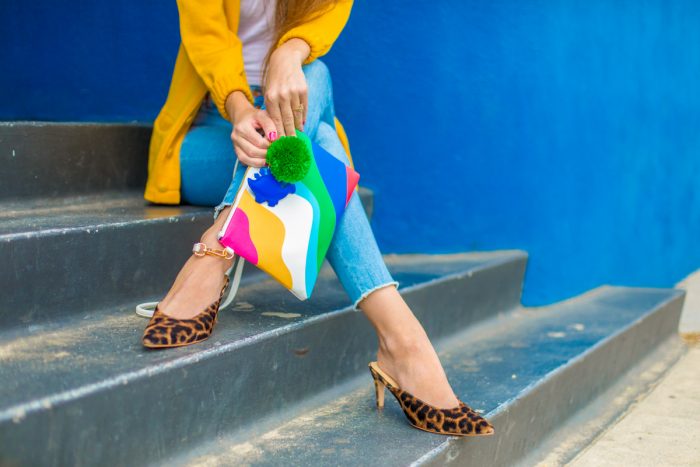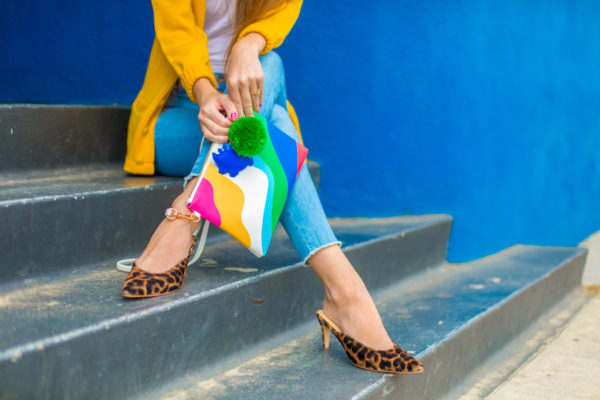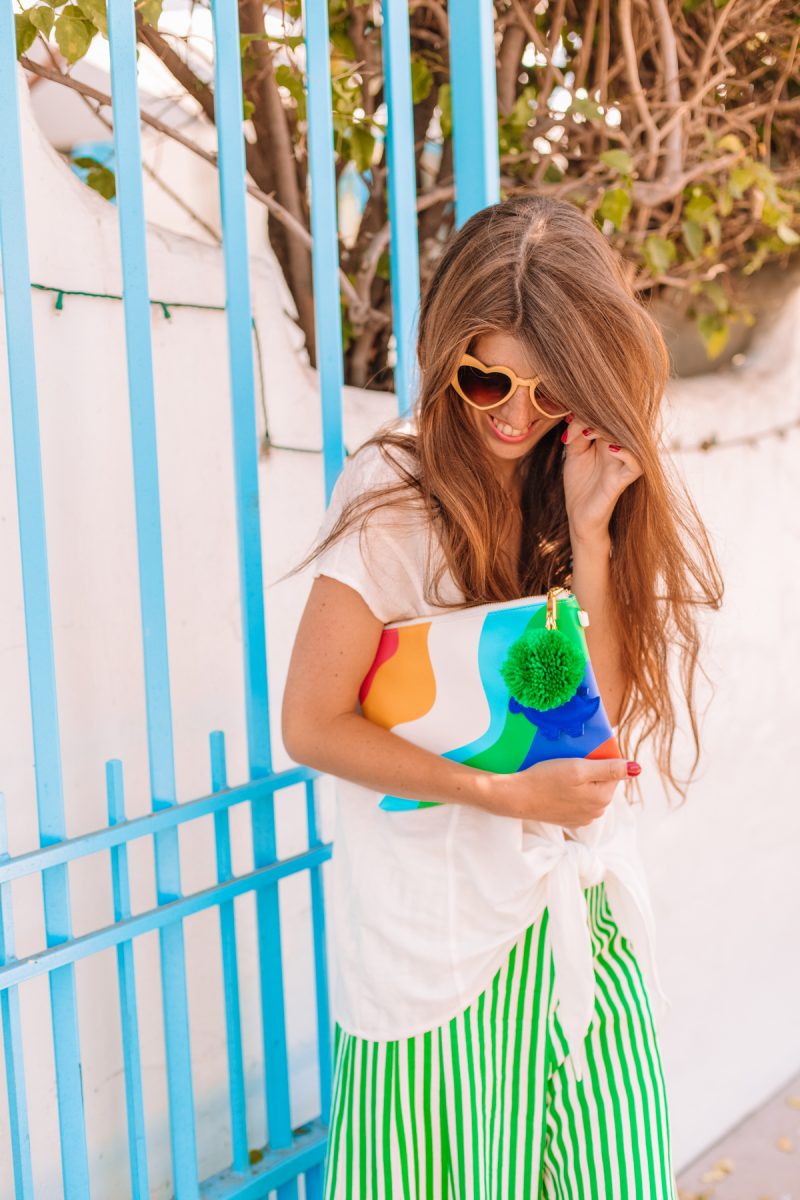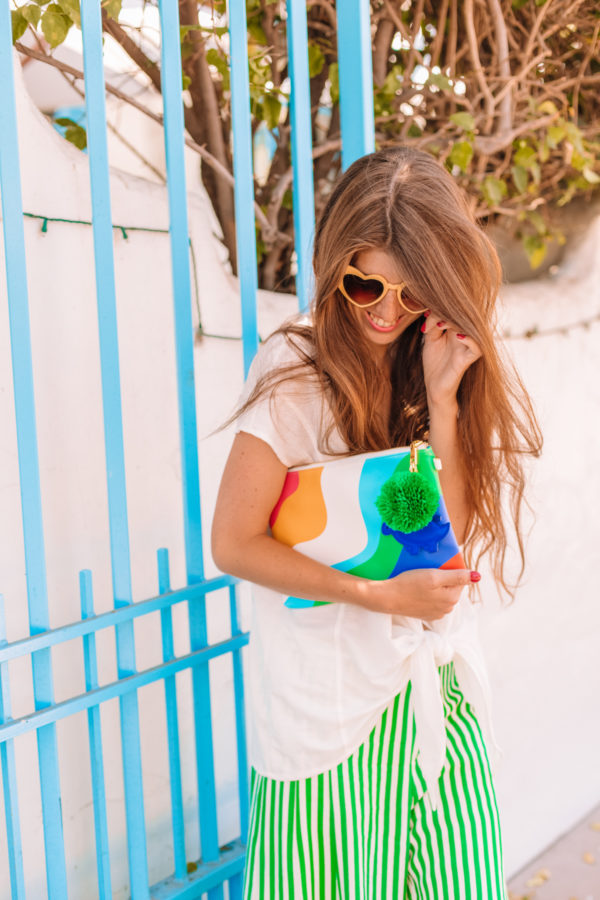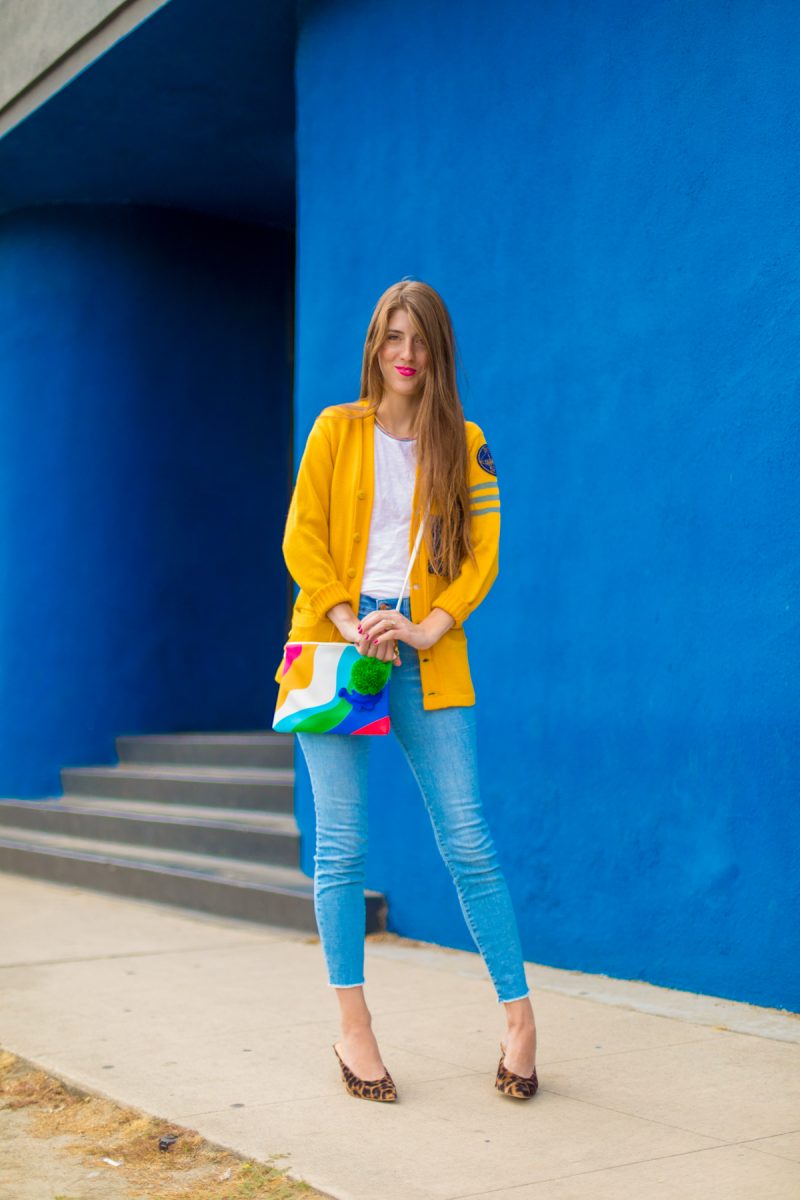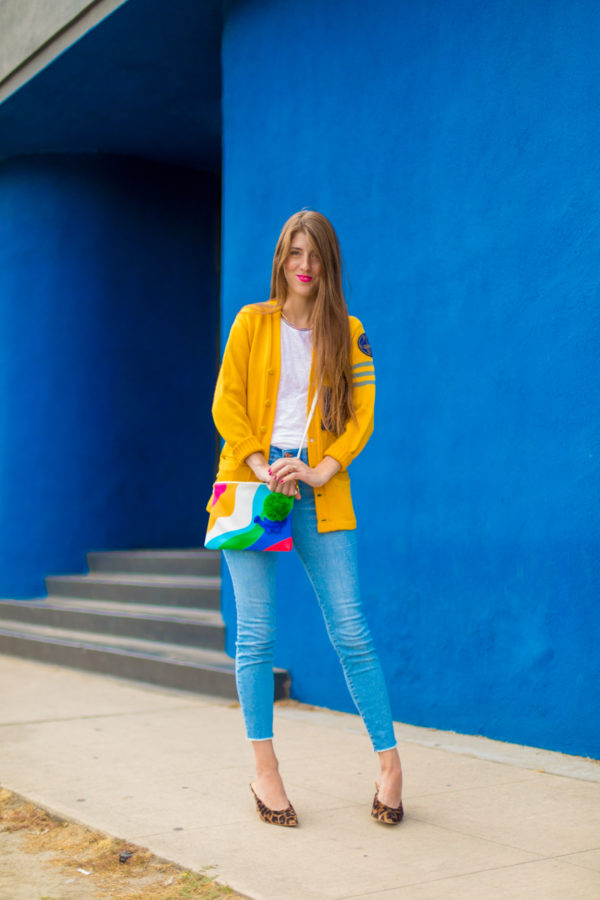 Photos by Jeff Mindell
Subscribers! Don't forget to head to your shop account and add your keychains, straps and wallets before September 20th! They do sell out sometimes, so add them ASAP to secure yours!
If you're new here, let me give you the full scoop! Can't Clutch This is a subscription box where you get a new (exclusive!) clutch in the mail each month. You can choose to add on keychains, straps, pins + other goodies to pair with it, too. My goal is to help you infuse a little bit of color into your wardrobe and fun into your every day life! I design them to not only be used as clutches, but as travel companions, inserts for your diaper bag, organizers for your work bag, craft supply storage, makeup bags and SOOO MUCH more. It's such a fun community to be a part of, come join the fam!!